Posts tagged with 'Jaguar'
Most VR experiences are rather isolated ones. A user straps on the goggles, grabs a controller and gets into the action. Jaguar turned that paradigm on its head with a multi-user VR launch for its new electric I-PACE concept car on Nov. 14, two days prior to the LA Auto Show. Seated at tables of...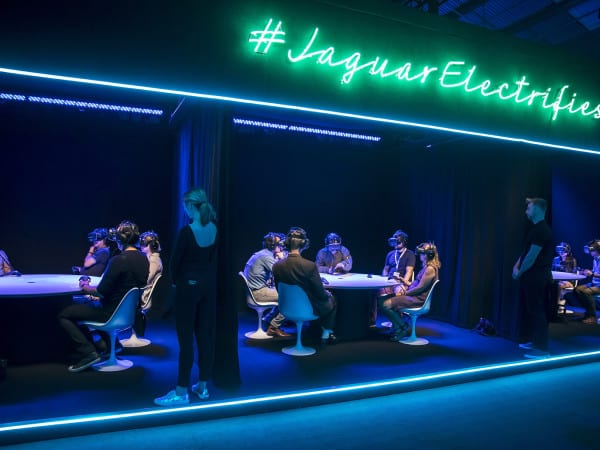 Virtual Reality is the event marketer's shiny new toy—a cool way to immerse audiences in a brand message. But leveraged as an integral part of a strategic product launch, as Jaguar did when it introduced its electric I-PACE concept car at the LA Auto Show, VR can take the experience to a whole new level....