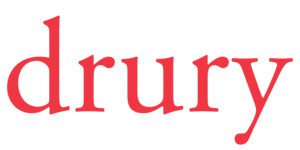 COMPANY CULTURE: When Jill and Chris Drury founded Drury Design in 1981, they saw an opportunity to set a higher standard for events by giving audiences the innovative, creative experiences they craved. While Drury's history and expertise expands, they continue to create a place for exceptional and rewarding work; a place where imagination, creativity, and high quality of life are a priority. We're proud to say that, after 40+ years, we are still breaking creative ground while maintaining our people-centric soul. Every member of the team is equally valued, and every success is a shared success. That sense of ownership makes our wins even sweeter for employees and clients alike.
FLEXIBLE POLICIES: Drury Design employs a network of hundreds of full-timers and freelancers located all over the world. Over the last few years, we've learned that different work styles and workplaces can work together seamlessly. We also have a deeper appreciation of our time together as a group; that special creative energy we generate when we're face-to-face. Employees living in NYC are asked to join us twice a week and if you're elsewhere, we ask that you be online during work hours. And finally, we don't pigeon-hole our coworkers into one career path, we encourage exploration and discovery.
GREAT WORK: As neither a small startup or a massive conglomerate, we're lean enough to form personal connections with clients, but robust enough to explore bold, new ventures industry-wide. Our extensive wheelhouse includes large-scale conferences, brand-building activations, C-suite events, concerts, and just about anything else a client brings to us. And we do it with flawless execution through trust and communication.
LEADERSHIP: Jill Drury is our founder, CEO and Mission Maker. Her mantra, "Onward and upward," serves as a frequent reminder that everyone here is encouraged to learn, grow, and continually raise the bar with each new endeavor.
TEAM TESTIMONIALS:
"I feel supported at Drury. Whenever I share something I've written, I know that feedback will be delivered in a kind and encouraging way. It's a liberating feeling and it empowers me to take creative risks."
"I have not come across another agency with as much integrity, diversity, encouragement, and generosity of spirit."
"The team at Drury listen to each other, support one another, and are just down to earth, humble, hard workers."
"I feel confident in my job and respected by my team and that's something I've been working toward for a long time. Video projects I never thought I'd be able to do are dropped on me and I still deliver and I feel so accomplished when I do. And I've won awards! That would've never happened without Drury. You all have given me security in my life and my career and I can't thank you all enough. Wouldn't want to work for anyone else!"
"Drury's prioritization of sustainability, alongside a commitment to diversity, equity, and inclusion, makes them an inspiring company to work for."
"Drury has been a home – my home – for creativity, personal growth and ever-lasting friendships."
COOL BENNIES: At Drury, we never stop learning. If one of our employees looks to learn a new skill, seek additional training, or break into a new department, we do whatever we can to make that happen. Internally, we host "BrainJams," which are opportunities for members of our team to share their expertise and knowledge with the rest of the office. As a full service agency, we encourage cross-department knowledge and collaboration, which makes our folks understand the whole operation from end to end—making them dynamic, versatile, and highly informed professionals.
---
CONTACT INFORMATION: