Posts tagged with 'Final Four'
To establish a cohesive platform surrounding its sponsorship of the NCAA, Buick for the Final Four Fan Fest this year in San Antonio, TX, March 30 through April 2, reimagined last year's footprint to create the new Fandom University experience. Buick, positioning itself as a premium, up-market automobile brand, leveraged a 7,500-square-foot activation footprint and...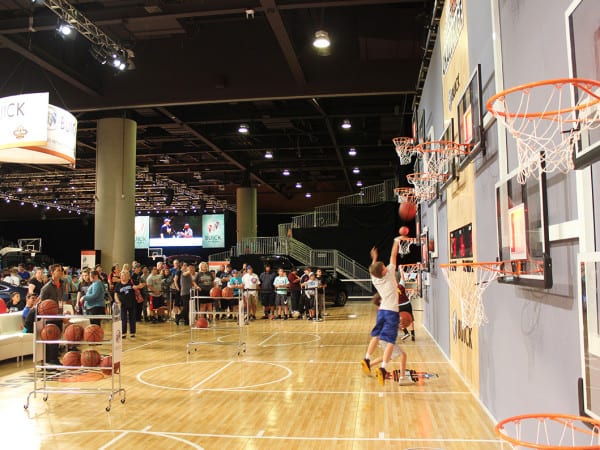 To capture the attention of younger and affluent audiences, Buick activated several experiences designed to entertain and eliminate pain points for fans at the NCAA Men's Final Four college basketball tournament, March 31 to April 3 in Phoenix, AZ. The program included a large-scale activation at Fan Fest and a city-wide Grab-A-Buick ride program. It...