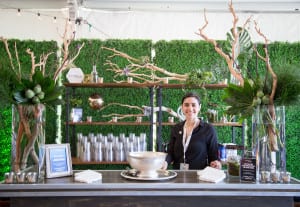 Citi on April 18 rewarded members of its ThankYou rewards card program with a VIP experience at the inaugural Global Citizen 2015 Earth Day festival, held on the National Mall in Washington, D.C. The event included performances by artists such as No Doubt, Usher and Train, and speeches by dignitaries and corporate innovators. The mission of the Global Poverty Project, co-host of the event along with the Earth Day Network, is to end extreme poverty by 2030.
Card members who visited the VIP lounge enjoyed a hand-squeezed pomegranate lemonade station, murals created by artist Laura Loving, a grass-based graffiti statement wall that served as a photo backdrop and a VIP observation area, which offered a unique view of the performances on stage. Surprise and delight elements, including meet and greets with festival talent, were also offered to members.
Outside the tent, Citi offered an environmentally themed #CitiThankYou activation area to all festival attendees. Consumers stood in lines throughout the day for a chance to participate, but before gaining access to the brand's activation, participants had to pledge to help end extreme poverty and climate change via a webpage that could be accessed by their smart phones or Citi's on-site tablets. (Meanwhile, ThankYou card members were encouraged to donate their rewards points to the cause.)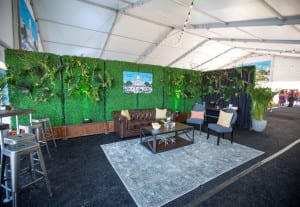 After taking the pledge, festivalgoers were given a free t-shirt, which was hand printed on-site. Attendees were also invited to recharge their phones at solar-powered charging stations and to snap some pictures at a socially enabled pledge photo booth, where they could hold up one of five small chalkboards bearing written pledges related to improving the environment. The content could then be shared on their social media channels.
"We were celebrating one of our marquee products, which is the Citi ThankYou product, and we knew that the population that would go see these artists were right in the demographic of that product," says Jennifer Breithaupt, svp-entertainment marketing for Citi. "[The event is] very appealing to us because it is a global platform and it's a great message. It's just something that we're really passionate about." Agency: MAC Presents, New York City.