Posts tagged with 'Ally Bank'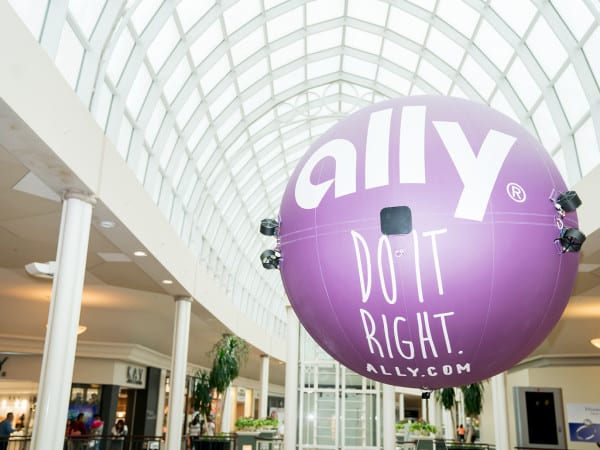 Ally Bank last month sent a drone flying around the food court at Carolina Place Mall, delivering phone chargers to unsuspecting shoppers munching on burgers and checking email in the food court at Carolina Place Mall. The drone, in the form of a large Ally-branded purple balloon with a basket on that bottom bearing the...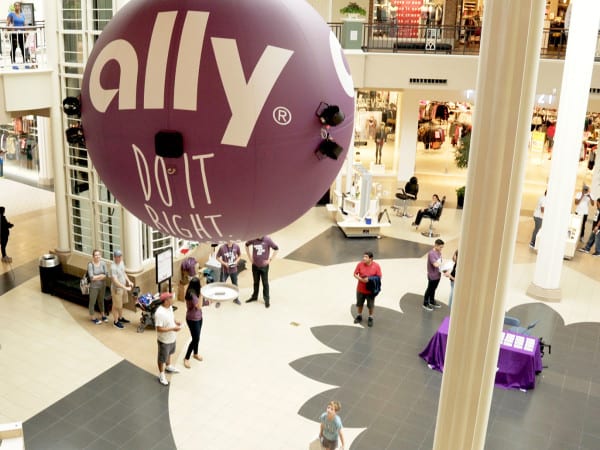 One way to gain a little attention in the marketplace? Launch a drone decked out in your brand colors and logo in a busy shopping mall. That's exactly what Ally Bank did on Oct. 7, the Saturday before National Online Bank Day, which took place the following Monday. The point? The drone delivered free phone...