U.S. Olympic Committee Targets Next-Generation Fans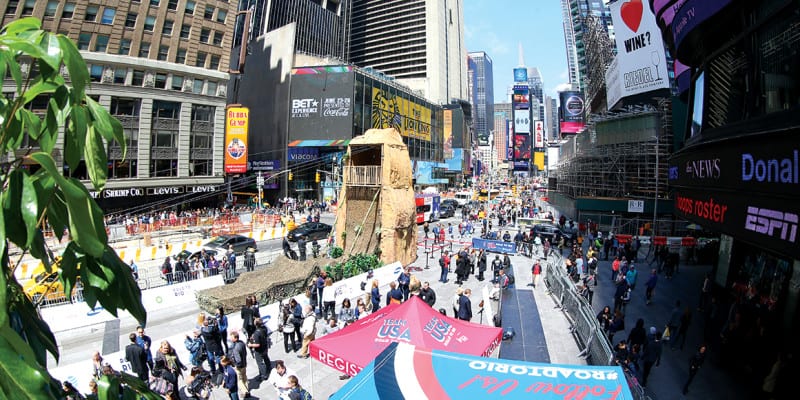 Brand:
UNITED STATES OLYMPIC COMMITTEE
Awards:
EX AWARDS — BEST OLYMPICS ACTIVATION
It's easy to capture the essence of Olympic sports, but the United States Olympic Committee (USOC) for its 15-month, multi-market Road to Rio tour captured the spirit of both Brazil and of Olympic sports, through in-person and online experiences. With a target audience of families and kids, the USOC's tour helped engage a new generation of Olympic sports fans.
The Road to Rio tour boasted a party atmosphere complete with Samba dancers, Olympic history and a Sugarloaf Mountain replica that doubled as a zip-line platform. That's right—the experience included a 26-foot-high zip across the entire activation. At the heart of the experience, two customized 53-foot trailers outfitted with green screen photo ops put fans into Olympic moments. There were also virtual reality experiences in volleyball, gymnastics, pole vault and diving. The custom-built RFID app for registration also provided a seamless social extension and  created a connected digital environment.
Topping off the experience were concerts including The Band Perry in Times Square in New York City, Hunter Hayes in Indianapolis, IN, and Rachel Platten in Venice Beach, CA. In all, the program garnered 1.55 billion impressions across on-site, social, earned and paid media, on top of 34,000 on-site registrations. That's what you call spirit.