JDE Highlights Content with Celebrity Appearances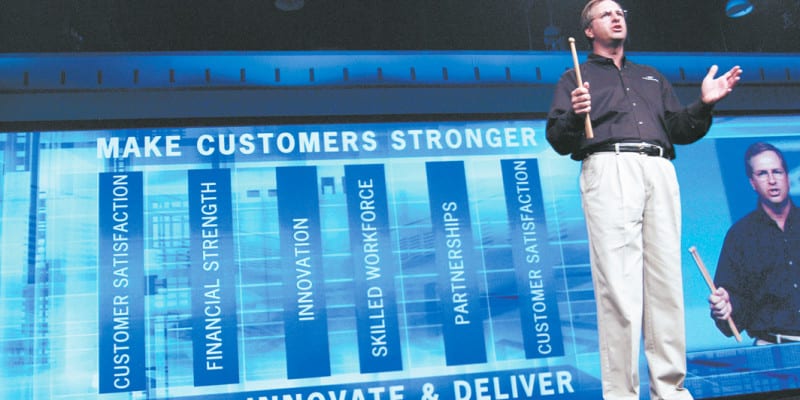 Agency:
JACK MORTON WORLDWIDE
Awards:
EX AWARDS — BEST SINGLE-MARKET EVENT (B-TO-B)
Since attendees had to pay to attend J.D. Edwards & Co.'s Focus 2000 users group conference (held last June), the company was under pressure to deliver content, entertainment and technology well worth the price of admission.
There were two critical elements: One was pre-selling potential attendees on the targeted education value of the "edu-marketing" event's 35 distinct registration tracks and 200 educational tracks. Two was creating and managing a registration system capable of delivering the overwhelmingly diverse content for the 8,000 attendees.
A Web-based conference registration system was developed and included a "create your own agenda" function that allowed attendees to pick their tracks. Next came the design of the exhibit elements, from the 10,000-sq.-ft. Solution Center showcasing the company's software solutions to the 150-exhibit showcase floor to the IBM Cyber Café featuring 43 computer stations. Content was developed, and more than 250 J.D. Edwards employees were trained. (New York City-based Morton even met with J.D.'s ad agency to make sure the look and feel of the event was consistent with the client's corporate marketing.)
And the rest is history. Entertaining functions featured comedian Howie Mandel and the Doobie Brothers. Content was rich, highlighted by celebrity appearances such as Walter Cronkite. Morton built one heck of a show, and people couldn't resist coming: The event bested attendee forecasts by 25 percent.