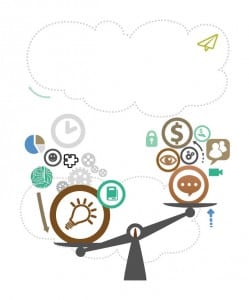 In this series on measurement, we offer case studies, expert insights, fresh tips and new tools to help you measure events and design a more metrics-based portfolio. First, we take a look at how measurement has evolved in the industry.
Event marketers have always believed in the ROI of their efforts. Trade shows, meetings and conferences, sponsorships, mobile tours, even sampling programs all have the ability to touch their target audiences right when they need to—as people are seeking information, about to make a purchase or when they're just looking for a taste of something new.
For years, marketers relied more on gut feelings or previous experiences for ROI assessments because the measurement tools and methods either didn't exist or produced results that were a little too fuzzy to put much stock in. Leads from auto events were often so unreliable that dealers didn't want them; those from trade shows frequently never made it from marketing to the sales team for follow up. Survey information, when collected, sometimes wound up in a desk drawer, never to be seen again.
To be fair, since the earliest days most event marketers have tried to measure. Clipboards in hand, they collected attendee data pre-event and followed up with post-event surveys. By the early 2000s, they were measuring lead quality and quantity, evaluating their marketing communications messages, calculating sales potential and tracking media impressions. Coca-Cola's director of worldwide entertainment marketing told EM in an interview in our January 2003 issue that he counted brand preference, purchase intent and sales volume as the top metrics for measuring events.
But as savvy as their instincts may have been, their tactics remained stuck in the Stone Age. Marketers tracked trade show traffic with a clicker at the entrance door. To determine attendance at summer activations, they counted empty spaces in concert venue parking lots. At mall events, they calculated the average turnover for each spot, and at street fairs, determined how many human bodies could fit on a city block—or counted how many cars drove past a mobile truck in a minute—then multiplied. You get the picture.
Fast forward to the present. The economy has slowly improved and in many cases meetings and events have become, after advertising, the second largest spend for marketers, who still believe they produce the highest returns. And now they have the tools to support their case. As Michael Curmi, head of experiential marketing at Chrysler, puts it, "We now collect complete and comprehensive sets of metrics and data whereas before it was more sampling data. The technology has allowed us to really have an ease of collecting, of volume, and putting our finger on the metrics for everything we do now, and the speed of analysis that it allows for us is amazing."
Welcome to event measurement in the digital age. Through sophisticated data capture and analysis, companies like Chrysler can assess not only how many attendees came to an event, but when they registered, their gender, age, purchase intent and more. The technology exists to track an attendee's "digital" body language, their "event" body language; to measure new client leads and client retention, sales revenue, sales growth and a customer's "lifetime value." Then there are Net Promoter Scores, Key Performance Indicators, brand awareness, social media, p.r. and press coverage. You name it and someone can measure it. Advancements in real-time communication with audiences and more ways to bring social elements into live experiences aren't far behind.
Moreover, measurement tools are only going to get better and deliver more data. On the horizon: deeper and richer access to visuals and more ways to slice and dice the data, says Craig Steensma, ceo at Chrysler's lead event data partner eshots.
Investing in metrics can pay off—as much as 15 to 20 percent, according to a study by McKinsey in 2013. An IBM/MIT study last year found that analytically sophisticated companies are twice as likely to outperform industry peers and 260 percent more likely to be top performers. By deploying a consistent and scalable measurement platform, one brand recently achieved a 27 percent increase in the number of activation days that it executes annually. And it did so while reducing costs to the tune of $1.5 million over three years in measurement, data capture and lead management and support.
See also:
The 2014 Event Measurement Report
Brands Making Headway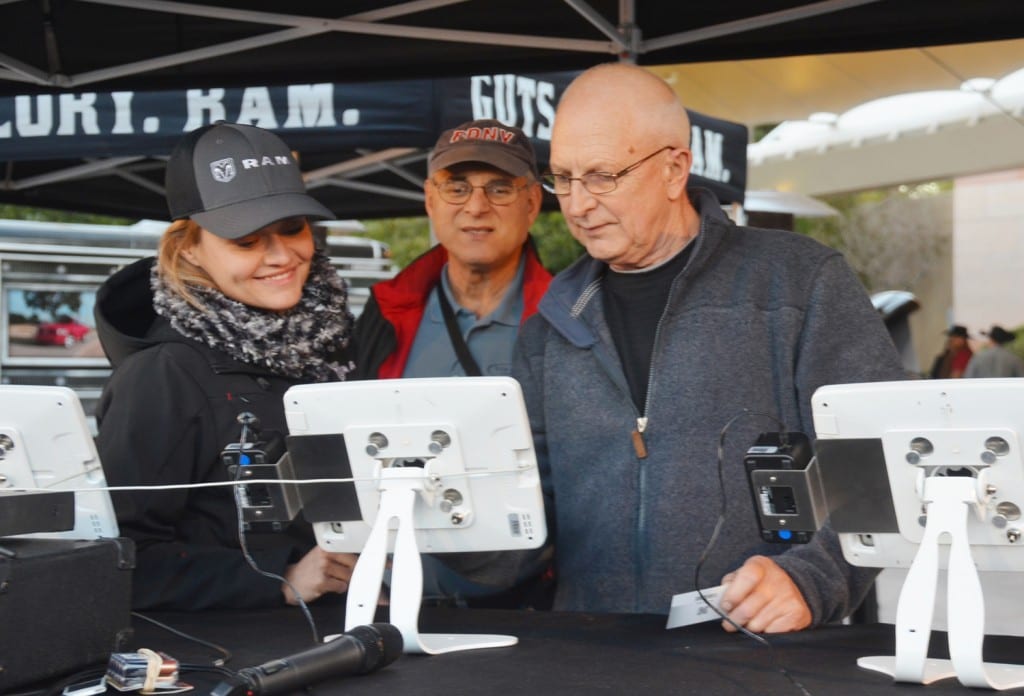 One company seeing positive returns is Chrysler, where a favorite form of activation remains the consumer test drive. "We have really amped up our effort to get consumers into our vehicles and actually do a hands-on demonstration to educate them about the features and benefits and how the product can fit into their lives," Curmi says.
Data helps Chrysler measure where it has been and target where to go next to optimize consumers' time and its own investment in its portfolio of activations, activities and engagement points. It deploys a standard survey that asks attendees, in addition to vehicle-specific information, a core set of basic questions including how they feel about the brand and permission to contact them in the future. The format can be either paper or electronic. Post-activity, it asks how attendees feel about the brand.
"We have such a robust set of data, and the data set goes back for a few years now, that I can get indicators on time in market, gender, age, whether it is a conquest target or a loyalty target," Curmi says. "We are looking at what activities we want to be at, time of year, location, lifestyle. Those are the things that we are really using to target against."
Surveys still play an important role in measuring effectiveness at Cisco's Global Sales Experience (GSX), the company's annual global sales meeting that attracts 20,000 attendees and travels across 72 locations around the globe in three waves over a period of four days and nights. Measurement has always been critical to Cisco, but over the past five years it has evolved from metrics around how many people attended events, speaker scores and attendee satisfaction levels to measuring business impact. "Investments in measurement have shifted into a deeper understanding of how we are impacting the business, what we call sales effectiveness," says Alex Sapiz, senior director-sales and partner engagements and recognition at Cisco. "Our events have to move the needle in terms of our ability to help our sellers grow, accelerate and win business. We needed to go much deeper in terms of understanding our impact, and that understanding only comes from looking at the data in a very disciplined way."
Cisco begins by asking attendees a basic question: Do you believe that this event is helping you grow, accelerate and win business, then drills down to the elements of the event. The day after GSX closes, it sends out an extensive online survey that takes about 10 minutes to complete. Researchers analyze that data, boiling it down to a deck of 80 to 90 slides, which in turn becomes a 20-slide executive summary that details where GSX most effectively touched its audience (George P. Johnson handles).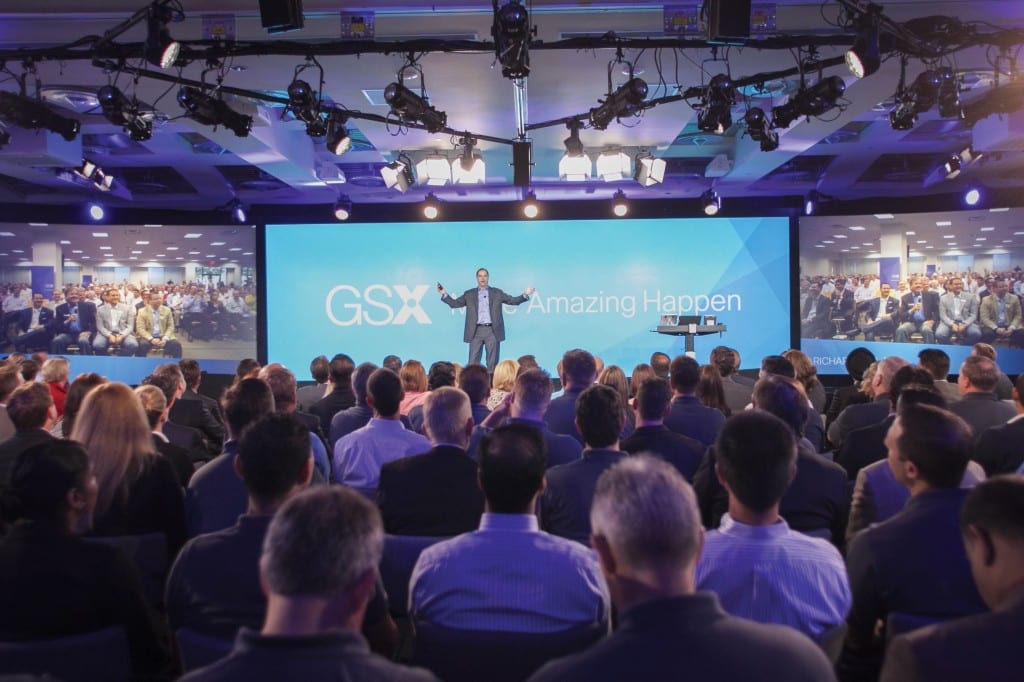 That post-event survey led to the finding in 2012 that the top 10 percent of its sellers felt they weren't getting enough recognition at GSX. "Because we look at the segmentation and demographics, we are able to slice and dice the data and understand that not all audiences are created equal," Sapiz says. Based on the information from that survey, Sapiz built a business case for creating a program that would address the lack of recognition for that 10 percent. Leadership approved the program on the spot, and by the following year the satisfaction gap had disappeared.
Besides the surveys, Cisco utilizes its Cisco TV virtual platform with which it can listen, observe and monitor audience chatter. Based on that audience feedback, speakers can make changes to their presentations as the meeting progresses across time zones. The company runs listener comments gleaned from the chat rooms along a ticker at the bottom of the broadcast window. Last year the company introduced a "cheer" meter within its virtual platform that changed from yellow to red to indicate the excitement level of the audience. "The idea that data and metrics can impact your dialogue with your audience in real-time is pretty sensational," Sapiz says. "And we've just touched the tip of the iceberg. There is a lot more that can be done as you continue to bring social elements into your live experiences."
GSX is an internal event where confidential information is disclosed to its sales force, so social media that goes outside of the Cisco TV platform is prohibited, but for consumer-facing events, the more social the better in terms of data mining. Case in point: Nivea skincare's Dare to Dip campaign, which began with a survey, then moved to Facebook and ultimately had 76,000 women pledge to plunge into a huge water tank with clear walls in London's Covent Garden wearing only their bikinis and a heck of a lot of confidence.
After the survey of 4,000 women revealed that 45 percent of respondents feared showing off their "bikini belly," Dare to Dip's Facebook page served as a registration hub for the event, which was filled to capacity in less than 24 hours. And while it was intended as a one-off event, the campaign unleashed so much pent-up demand that Dare to Dip traveled to other European cities, in the end generating 54 million Facebook impressions and 243 million media impressions outside of Facebook.
Metrics via handling agency Jack Morton Worldwide proved that Nivea reached 18 percent of its target audience, females between the ages of 25 to 35. More than 200,000 samples were distributed at the Covent Garden event alone. Dare to Dip generated a two percent lift in share of market, such a nice pay-off in sales that it will continue on in 2014. No word on whether it will come to the U.S.
An integrated campaign for LEGO that took place last May to re-launch its "Star Wars" sets measured not only sales, which was an overarching goal, but customer lifetime value as well. The campaign involved Cartoon Network and its "Yoda Chronicles" property along with retail and digital components that delivered demonstrable results (Jack Morton also handled).
Called Secrets to Reveal There Are, the campaign focused on a big moment in New York City's Times Square where LEGO would reveal a secret. Kids and their parents were encouraged to visit LEGO stores or use their LEGOs at home to build whatever they thought the secret might be. They entered photos of their creation into a sweepstakes-like contest on a microsite, becoming part of a digital nurturing stream in which the company could continue to engage with them until the time of the big reveal. Fans could download a "Yoda Chronicles" mobile app, search out secrets through YouTube videos and check for hints during ads that ran on Cartoon Network. There was a LEGO Facebook page as well.
Key Performance Indicator metrics revealed that 66 percent of consumers unfamiliar with the "Yoda Chronicles" were aware of it by the end of the campaign, 56 percent said they were likely to purchase LEGO after the event and 90 percent said they would share the experience with friends and family. Retail events and digital activity drove a three percent increase in sales, and the company saw a 43 percent rise in sales of the LEGO "Star Wars" line month over month after the event, a valuable measure of customer lifetime value.
Analyzing then converting these mountains of data into actionable strategies is a challenge, one that Adobe overcame via Active Network's Active Conference software platform for the Adobe Summit user conference. With an audience of more than 5,000 marketing and technology leaders, the pressure is on Adobe to create a top-notch event. Active Conference's session access tool streamlined registration and organized attendee data long before they even showed up. The online registration tool helped the organizers understand attendees' interests and personalize experiences on-site. Seventy percent of attendees checking in on Day 1 were able to walk up, scan and get their badges with less than a minute wait.
Besides registration and session access control, the online platform managed housing and served as a resource center for speakers and exhibitors. Digital surveys provided quantitative and qualitative data that was analyzed before and during the event to provide metrics on demographics and behaviors. Adobe entered this information into its CRM, then tracked and measured the value of the event. The ability to compare registration data to attendees' actual participation at the event spotlighted future opportunities and business growth. Eight out of 10 attendees said they plan to return in 2014 and the Summit scored a 94 percent overall attendee satisfaction rating.
"Our goal is to provide the best possible experience for attendees, while gaining deeper insight into their needs," says Mike Stiles, senior corporate events manager at Adobe Systems. "[Technology] helps us to meet these goals—using it for onsite registration, session scheduling, housing management, speaker and exhibitor resource center, as well as digital surveys that provide quantitative, and qualitative data. We receive a consolidated view of attendee information that allows us to track and measure the real value of the event. Using a session scheduler, we can also review session attendance at an individual attendee level, and  learn what additional solutions they may be interested in. This helps us identify new opportunities in follow-up
conversations."
Metrics matter in the non-profit sector as well, as the results for the U.S. Holocaust Memorial Museum's national tour show. Information about the tour, which served as a tribute to Holocaust survivors and World War II veterans and traveled to Boca Raton, Chicago, Los Angeles, New York City and Washington, D.C., was located on a microsite, ushmm.org/neveragain. The museum partnered with two online sites, care2.org and change.org, to inspire people to tell the stories of victims and to raise awareness about the Holocaust and its continuing relevance. Metrics from those sites provided real-time data on how many actions were taken (120,000), how many people pledged (35,000), how many registered for the National Tour (15,505), how many attended (10,550) and how many collections were donated to the museum (more than 200). The data showed a 40 percent increase in e-community and significant increase in Twitter and Facebook followers and online sharing during tour events (agencyEA handled).