In the experiential marketing industry, not all clients come to you saying they want a fully integrated campaign. They may just say they're coming to you for a five city mobile tour. Don't let this deter you from showing off your integrated chops in your proposal. They may not ask for it (or even know they want it) but whenever there is a chance to integrate an experiential campaign across multiple marketing verticals, take it.
Keep reading to find out how Moderne has integrated a number of campaigns from festivals to mobile tours.
The Best of France festival offered a number of opportunities for Moderne to do more than just sample President cheese and butter to the Francophiles of New York. We wanted everyone to know about President, whether they were at the festival or not, and integrated one of our favorite forms of non-traditional media – sidewalk chalk stencils. These chalk stencils were placed within and near the festival to grab the attention of both festival goers and passersby. We even took integration a step further and added social media hashtags to the chalk stencils – so even if people saw the chalk stencils and did not go to the event, they could still get involved with President #LifeWellPaired.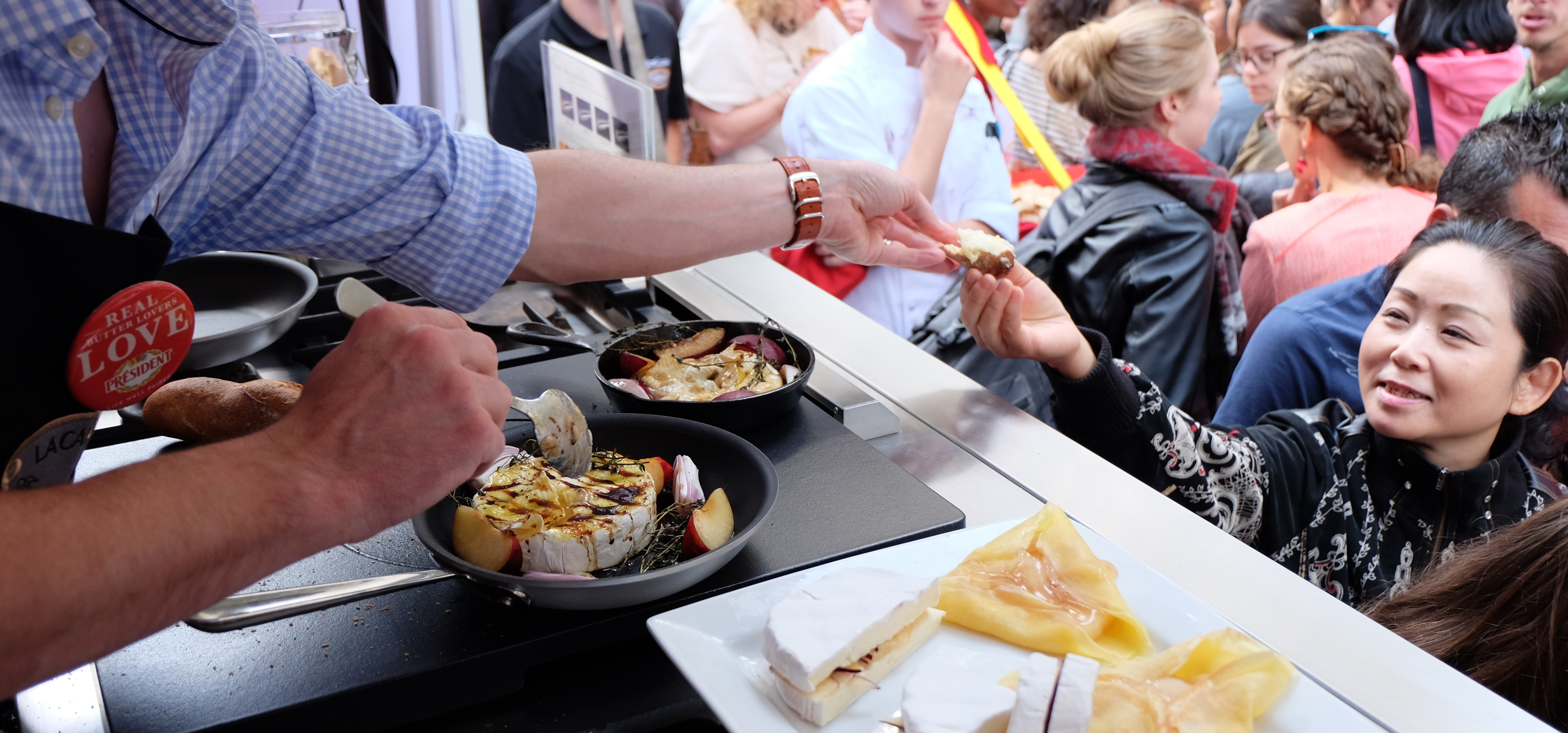 Sampling Mobile Tour and Data Collection - Starbucks Frappuccino
Mobile tours can be pretty straightforward for most – stop at an event, share some information and samples, repeat at the next city. For Starbucks, we didn't see why our interaction with consumers should stop at the end of the event, so we introduced data collection to the program. By collecting general digital information about consumers, like whether they use Facebook, Instagram, Twitter, etc., we were able to learn how to best reconnect with the target audience after the event.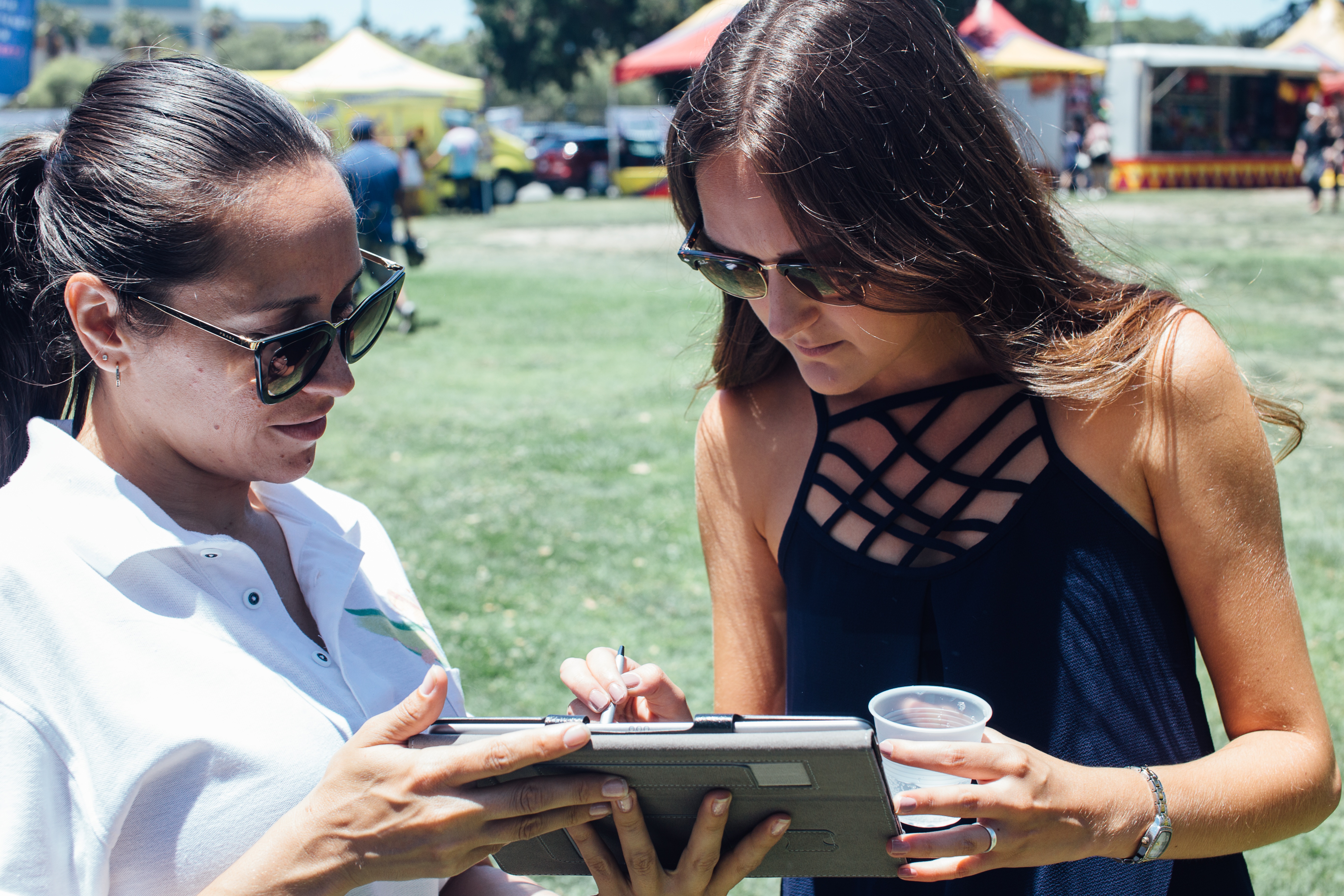 Street Teams and Snapchat - Adidas
Sending a street team out to promote the newest style of sneaker for Adidas could have been very basic, but introducing a Snapchat Scavenger Hunt made it novel and engaging. Stream team members were not only there to inform people about the newest Adidas sneaker, but also there to help them unlock fun Adidas Snapchat filters and direct them how to use these to win tickets to The Last Encore Tour concert series.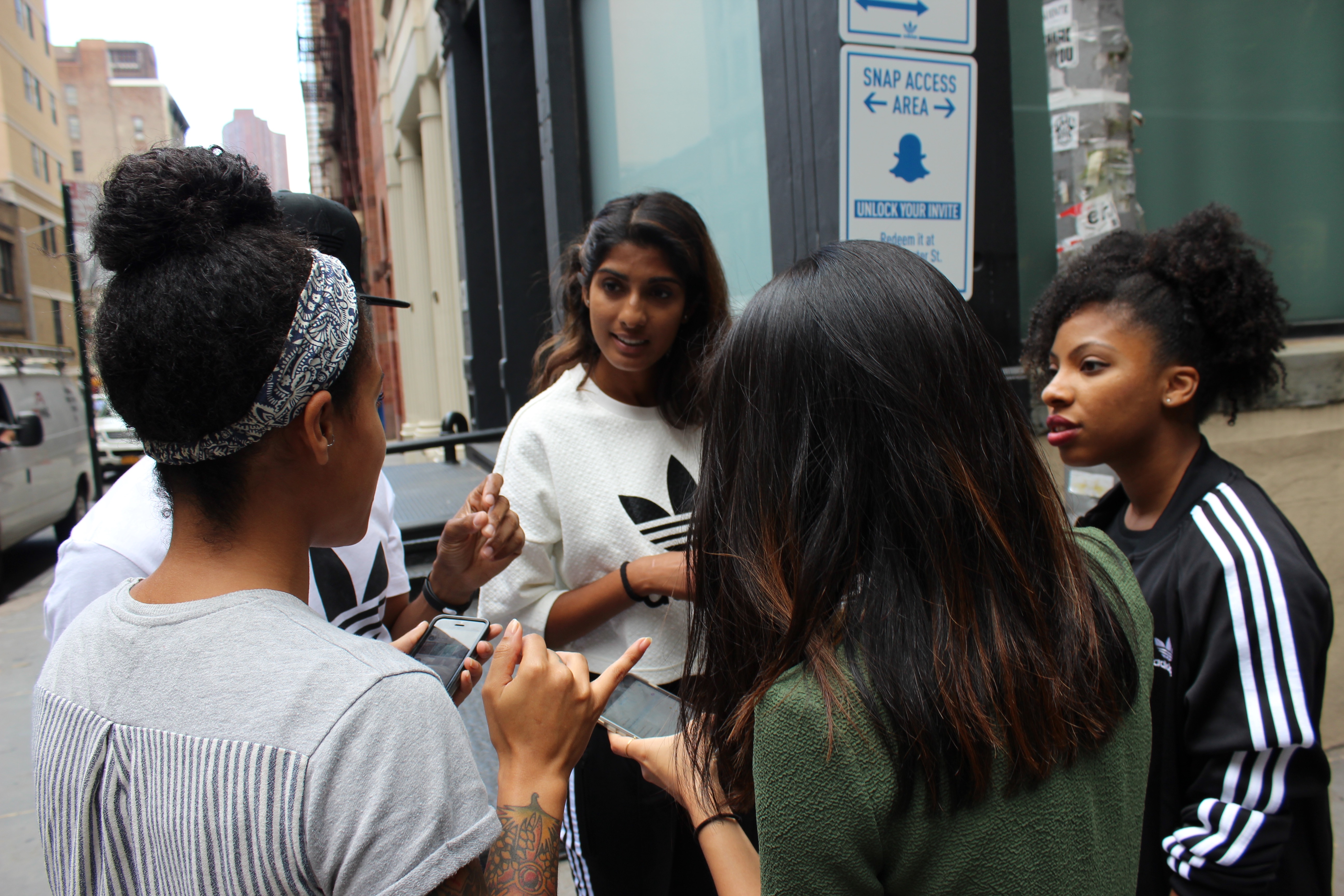 Want to find out how to integrate non-traditional and digital elements into your next experiential marketing campaign? Contact Moderne here.