Powerhouse creative agency Kastner and Partners tapped Moderne to create an immersive experience for their client Brookfield Asset Management. Moderne transformed the space with custom projection screens and implemented a silent disco, a party where everyone enjoys music through radio transmitted headphones instead of speakers. Discover how Moderne created a one-of-a-kind event to announce Brookfield's latest project at their holiday party.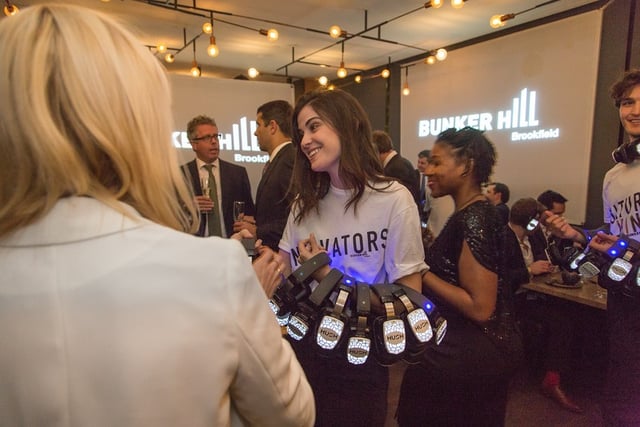 To help announce Brookfield's new development in Bunker Hill, Moderne installed projection screens and distributed over 160 Silent Disco headsets. Paired with well placed branding, the headsets were distributed with Moderne's team of professional brand ambassadors available to assist party goers. While the projectors transmitted a video presentation of the upcoming project, the headsets played audio to go with it. After the video ended, party-goers were treated to a silent disco with music by popular Los Angeles DJ/KCRW host Jeremy Sole.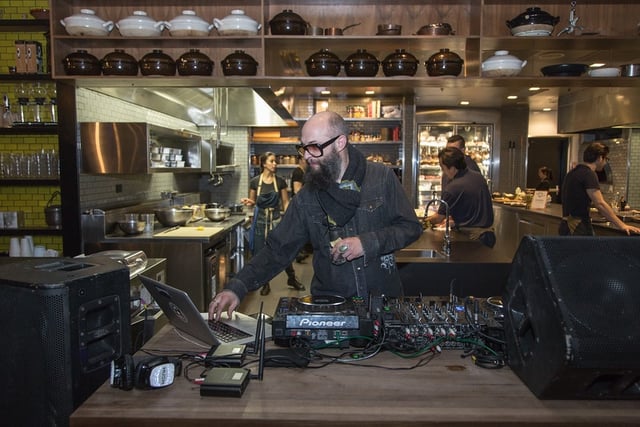 Looking to create a silent disco for your next event? Interested in learning more about projections? Contact Moderne here.