Have you ever seen a six foot tall pink dinosaur? Surrounded by mini cupcakes? We didn't think so. From February 6-9th, Moderne brought Pendo's Pink Dino and Southern Hospitality to the Bill Graham Auditorium in San Francisco for SaaStr Annual 2017.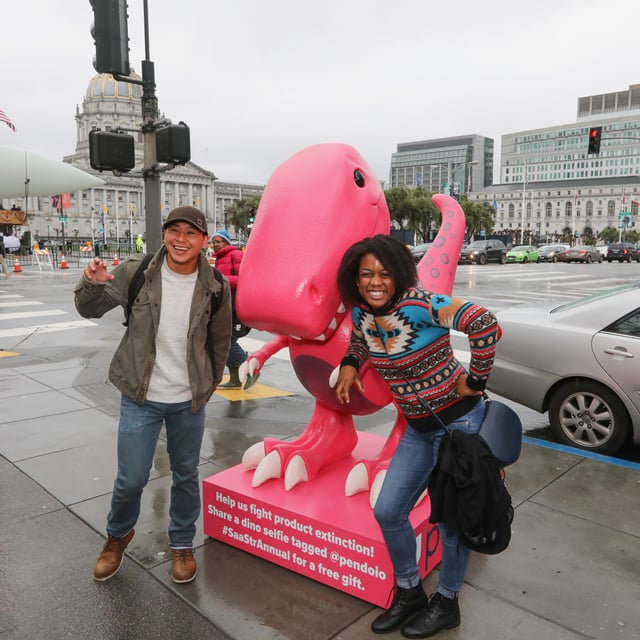 Pendo, a North Carolina-based product software company has two main goals: fighting product extinction and showing their Southern Hospitality. To generate buzz and awareness for Pendo, Moderne brought those goals to life by creating a life sized version of Pendo's mascot and signs to direct people to the Pendo stops in San Francisco. And what's Southern Hospitality without some food? Anyone who stopped by the Pendo Dino got a free pendo cupcake! Anyone who took a selfie with the dino and posted it to social media could pick prize from Pendo's booth at the conference.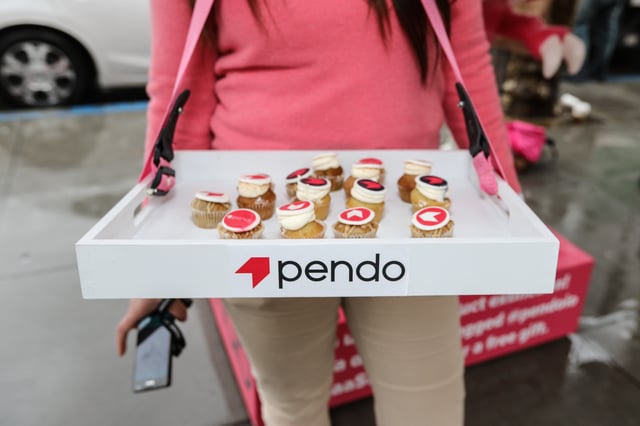 The Southern Hospitality didn't stop there. To get people around the conference faster and out of the rain, Pendo offered SaaStr Annual attendees free rides in pink Pendo pedicabs!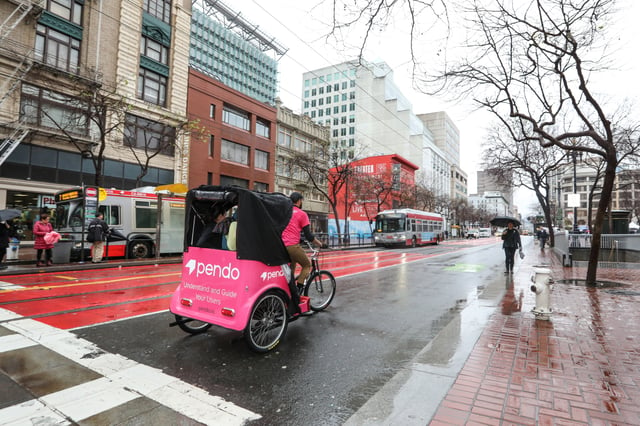 Looking to activate removable media, street teams, or pr stunts? Contact us here.