If you're like the rest of us on Amazon Prime Day, you're probably going crazy adding shoes, phone chargers, or whatever to your cart, but did you check out their restaurant delivery service?
Amazon Prime Now is offering a restaurant delivery service where prime members can order FREE 1-hour delivery from a variety of restaurants in the biggest American cities. Prime members just need to place their order via the Prime Now app, which immediately notifies the restaurant and the Amazon delivery person. The Amazon delivery person will pick up the order in an insulated bag and transport it to the Prime member in under an hour.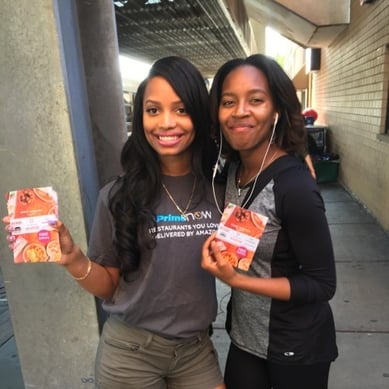 Moderne has teamed up with Amazon to generate buzz and create awareness about the Prime Now delivery service in the major cities including Los Angeles and Chicago. Each city saw a street team of brand ambassadors in densely populated areas sharing coupons and explaining the service to passersby. The coupon allows for anyone to get $10 off their first order with Amazon Prime Now restaurant delivery.
This week, Moderne is bringing the Amazon Prime Now restaurant delivery street team back to Chicago. Stationed at the busiest CTA stops across the city, the street teams are explaining the service and sharing coupons, ensuring that even the busiest Chicagoans get a chance to see for themselves how easy, convenient, and fast Prime Now restaurant delivery is, and save some money!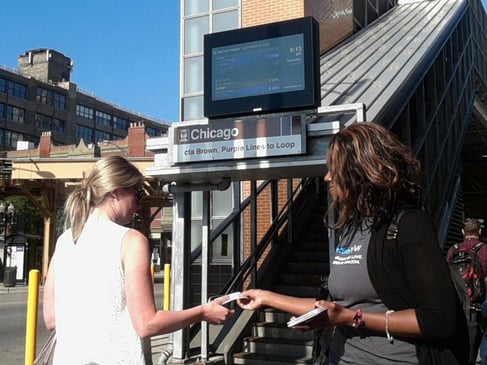 Looking to try Amazon Prime Now restaurant delivery service? Want to save $10? Keep your eyes open for a street team near you! We're talking to you, New York and San Francisco…