How did Chicago do the Dew this summer? With a Mountain Dew dance party! Moderne, in partnership with Latin Works, brought the Mountain Dew party to the biggest Hispanic events in Chicago, including the Cuban Festival, the Puerto Rican Festival, and Taste of Mexico.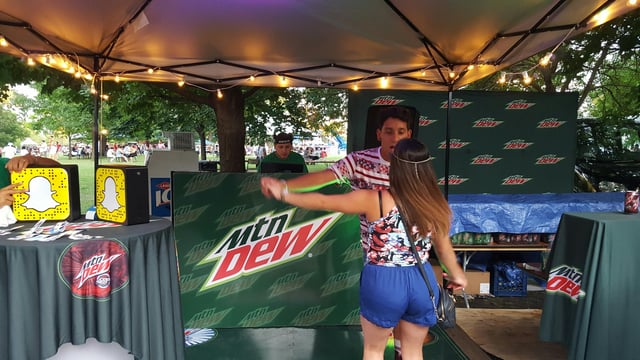 The Mountain Dew party gave festival-goers the chance to step onto the Mountain Dew dance floor, complete with lights and a Mountain DJ. The Mountain Dew party also offered fun on the form of a flash tattoo station!
Although dance party was the highlight of the Mountain Dew station and the flash tattoos were a hit, a fan favorite of the events was the snapchat station. Individuals had the chance to scan the snapcode to follow Mountain Dew's snapchat, send snapchats with exclusive event snapchat geofilters, and print their snapchats!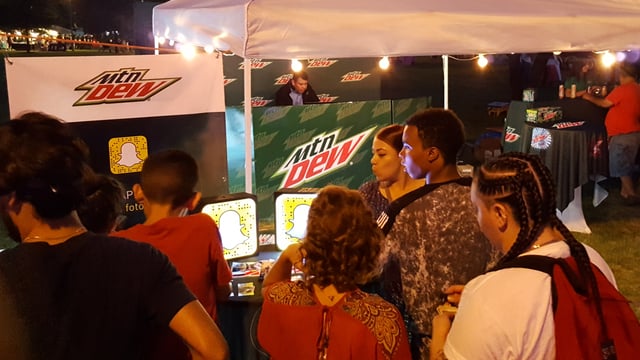 While the dancing, flash tattooing, and snapchatting was going on, festival-goers were able to go to the Mountain Dew bartender and order a variety of cold drinks. They had the opportunity to taste 8 different Mountain Dew flavors, including Voltage and Kickstart Pineapple Orange Mango.
Looking to create your own sampling dance party? Contact Moderne here.