Moderne returned to Las Vegas last week to learn about the latest trends in tech and marketing at Event Tech. Keep reading to see how different technologies are shaping the experiential and events industry.
The Social Organism – Oliver Luckett (Author)
Keynote speaker Oliver Luckett presented an interesting way to view the social industry – as a living organism. All living organisms are defined by 7 characteristics: living things are cellular in structure, are metabolic and require nourishment, react to stimuli, grow and become more complex, reproduce, evolve, and maintain balance (homeostasis). If we view the social and experiential industries in this way, we see that everything is intertwined, much like molecular biology. For example, the industries are cellular in structure – consumers are a representation of a whole and the whole is a representation of consumers. So what is the benefit of viewing our industries this way? If we view them as living organisms, it can be easier to tap into consumer thinking and reactions.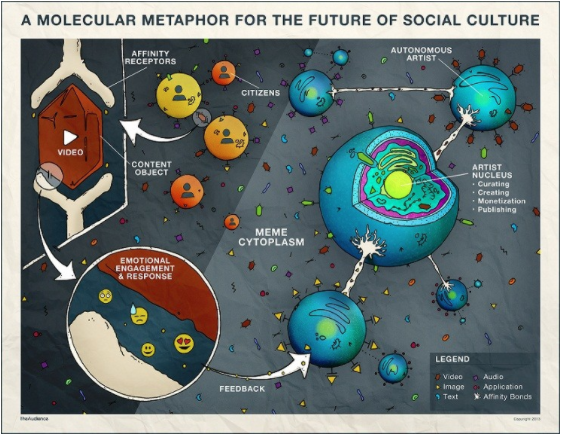 The Rise (And Fall?) of "Micro-Influencers" – Matt Brown (Legacy Marketing)
Influencer marketing has become a critical part of events and ROI. This form of marketing allows experiential marketers to more easily track KPI's for campaigns that require conversions, engagements, etc (i.e. more than just impressions). Although influencer buying is often included as a form of digital marketing ad spend, many are still unsure of how to approach it. Influencer marketing is both an art and a science and not a straightforward media buy.
So how do you pick what kind of influencer to use? There are three tiers: macro-influencers, high-tier, mid-tier influencers, and micro-influencers. Think of the macro-influencers as the Kim Kardashians and Kendall Jenners of the world. Mid-tier influencers are your well known bloggers, vloggers, Insta-stars, etc (think 10k – 100k followers). Micro-influencers are ordinary people (like you and me) who may have a strong following in their communities, but nothing beyond that (think 5,000 followers or less). Mid-tier influencers have been determined to be the best in recent experience as they optimize quality and cost. They see high engagement rates from quality audiences. Mid-tier influencers have more genuine audiences – less "Follow for Follow" or "Like Back" followers than macro-influencers.
On-Demand Experiences: How to Harness the "Uber for X" Effect at Events – Alex Frias (Track Marketing)
We are increasingly hearing about on-demand economy, but what does it actually mean? On-demand economy is defined as economic activity created by digital marketplaces that fulfill consumer demand via immediate access to goods and services. Uber has been so successful that they are practically synonymous with on-demand experiences - just open an app on your phone, press a button, and you can have a driver at your door in 10 minutes. Many services similar to Uber have also grown very popular such as Postmates (the Uber of courier delivery service), Uber Eats (the Uber of meal delivery service), Minibar (the Uber of beverage delivery), and TaskRabbit (the Uber of matching freelancers with local demand).
Many brands are now adapting this in their marketing campaigns. Evian (#EvianBottleService), Reebok (#ReebokHDS), Dominos (Emoji/Text/Messenger Commerce), Shopify (with UberRUSH and Kith), and REVOLVE (with Postmates) are just a few of the best examples.
Brand Experiences have traditionally been on marketers' schedules. Now brand experiences are dictated by consumers.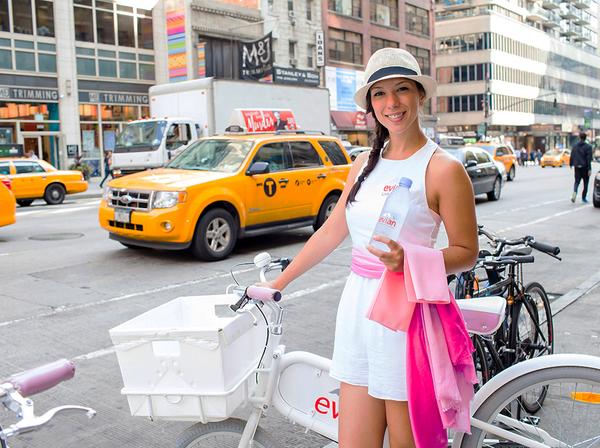 Facial Recognition and Gesture Technology for Events
Fjord Consultancy predicted that human-to screen interaction is shifting away from touch screens to tech that revolves around natural movement and gestures. To understand this trend, it's important to know the difference between facial recognition and detection. Facial detection is the act of registering data points of someone's face, and then altering it somehow – like Snapchat filters. Facial recognition takes detection a step further and analyzes a person's face and who the person is. The facial recognition market is expected to reach $9.6B by 2022.
Brands who have been using facial recognition and gesture technology for events are Coca Cola, Nordstrom, and GMC. Coca-Cola created an interaCtive vending machine in Asia that responded to people's gestures and movement. Nordstrom started using Memomi, a memory mirror that suggests other articles of clothing based on the clothing the person is wearing. GMC was able to generate content that responded to facial expressions.
So what does this mean for marketers? You can now drive targeted content by facial expression, track impression rates, dwell times via eye movement, and so much more.
Want to learn how to integrate these technologies into your marketing campaigns? Contact Moderne here.