We've brought Starbucks' Frappuccino and Doubleshot Energy throughout the country and now we're bringing it to our blog! Moderne, in partnership with Latin Works, has wheeled thousands of samples to summer festival and event goers by way of Paletero cart and food truck. Keep reading to see how Moderne helped share Starbucks' Frappuccino and Doubleshot drinks!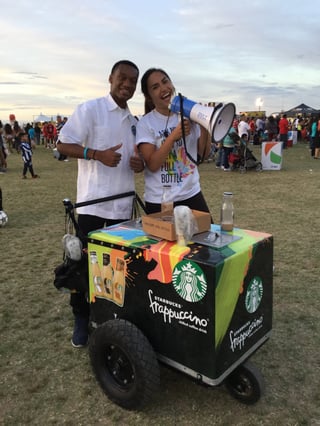 The Frappuccino Paletero cart has made appearances at events such as Taste of Dallas and Copa ESPN, giving people the afternoon pick-me-up they're looking for. The Paletero man brings back childhood nostalgia for many, but instead of ice cream in his cart, he has White Chocolate Mocha, Coconut Mocha, and Caramel Frappuccinos. People also get a chance to win limited edition Starbucks merchandise through a custom interactive Wall of Flavor game. After posting a selfie with their drinks, people can pop a bottle cap off the wall, revealing what prize they won: a towel, a bag, a pair of sunglasses, or a free bottle of Frappuccino!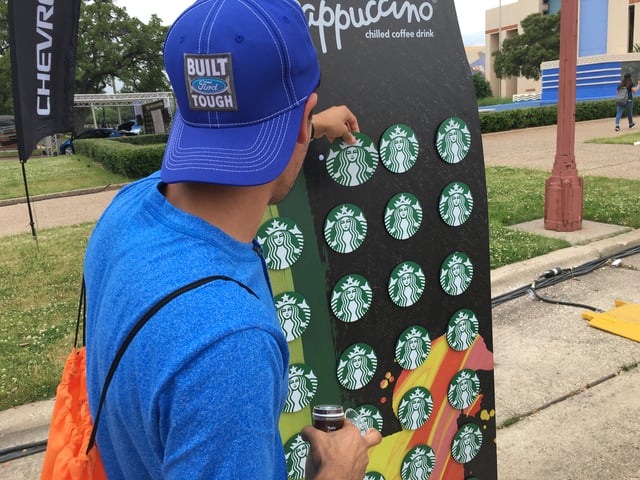 The Doubleshot truck has stopped through Chicago at various festivals in the city to share the new Doubleshot Energy flavors Mexican Mocha and Spiced Vanilla. The fun didn't stop with free samples – a wacky 3-in-1 Doubleshot can kiosk with a camera, gif screen, and Instagram printing screen gives customers individualized vibrant pictures and gifs for them to either share over social media or print to take home with them.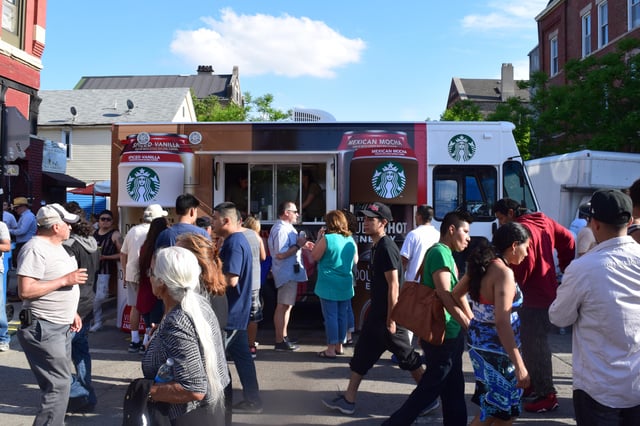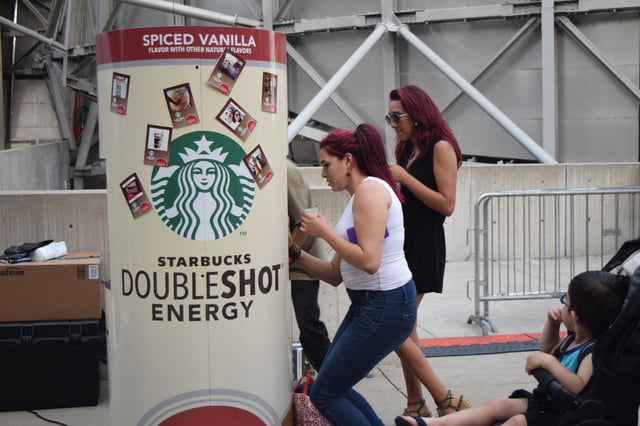 Bummed you missed these freebee chances? Don't worry, there are more! Stay up to date with the next sampling stops for both Frappuccino and Doubleshot by checking our twitter and keeping up with the social media hashtags #Frappuccino and#StarbucksDoubleshot.