Advertising Week Europe took place in London last week, highlighting everything in the industry from old school data collection to streaming intelligence. Check out our top takeaways and the full interviews thanks to Advertising Week below!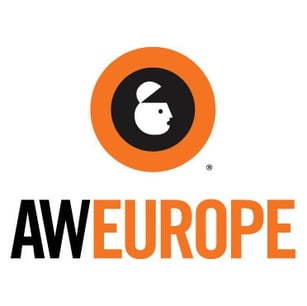 The Music Industry and Technology
Facebook's Nicola Mendelsohn interviewed British singer, songwriter, and record producer Gary Barlow on his 25+ year career and the importance of technology in the music industry. He started off in the late 80s and early 90s during his early boy band days in Take That. He talked about the convenience of having a car phone to book gigs, the beginning of in-ear monitors to hear themselves through screaming crowds while performing, and a very early, physical form of data collection (they threw cards into the audience for them to write their names and addresses, collected the cards at the end of the shows, and sent out letters announcing new music). He jumped to 2006 when Take That reunited and he learned that live was the most important thing - "It's more important than records… live is everything." They had no new album out and were unsure if they would be able to sell any tickets. They were not only able to sell out every gig, but had to add more. He also discussed the technology element of their tours and how they love bringing the most cutting edge tech to elevate their performances (literally, see their 2009 Circus Tour elephant). In 2017, Barlow loves social media as a way to connect with fans directly and seeing their immediate feedback. He no longer has to rely on newspapers and tv that create a barrier. He has full control of saying things "however I want whenever I want." Barlow learned in 2006 how important live was, and is now able to harness that power outside of performances. He loves Facebook Live - he's going to use it to give fans previews of the upcoming Take That tour. Check out the full interview below.
The Acting Industry, Fragrance Industry, Social Media, and Customer Interaction
Richard E Grant is known for his many acting roles in Withnail and I, Doctor Who, Game of Thrones, and for children of the 90s, Spice World. The role many don't know him for is as a creator of a successful unisex fragrance line, Jack. It's clear from his acting career and even this interview that he's an incredible storyteller, but he is now translating this skill into the fragrance line. Using his incredible memory and his "nuclear nostrils", Grant has created a range of fragrances that is autobiographical to his life. Every fragrance scent and name is specific to a memory. The transition from acting to fragrance was natural for Grant. Starting off as an actor, he had a great passion for the work, he was constantly facing rejection, and his job was essentially trying to sell something to people that they didn't know about. He faced the same things starting his fragrance line; it felt "familiar". Grant also shared nuggets of advice he was given along the way – you should be able to recognize your product from 2 meters away in an airport and don't spend money on traditional advertising. He relies entirely on editorial, instagram, and twitter to market his products. Grant also spoke about the importance of customer interaction; he gets lots of customer feedback through social media and events – which he noted see peak sales. And of course, he ended the interview with sharing samples with his audience. Watch the full interview below.
Spotify's Streaming Intelligence and Targeted Ads
Danielle Lee, the Global Head of Partner Solutions at Spotify gave a look into how Spotify is advertising at a super detailed level. By looking at factors such as your basic profile information, what you listen to, what time of day you listen, and how frequently you listen, Spotify is able to tell so much about about your lifestyle. They can predict your personality too; by observing how active of a listener you are and how diverse your music tastes are, they can predict your interests (if you're a tech adopter, you probably care about fashion too), why you listen to music (is it entertainment? aspirational?), and your purchasing behaviors (how likely you are to purchase something after being exposed to an ad). Using this streaming intelligence, brands are able to elevate their marketing strategy by targeting their ads on Spotify to more specific audiences at more specific times, creating branded playlists to target a specific audience, or sponsoring a playlist that a specific audience already follows. See the full interview below.