Last month, Moderne returned to Seattle to give busy people a free delivered lunch and spread the word about Amazon Daily Dish. We went with our street teams to busy offices where hard working Seattleites may not have the time to grab a great lunch for themselves. Our street teams handed out "FREE LUNCH" Daily Dish flyers and chatted with passersby about the great perks that come with Amazon Daily Dish.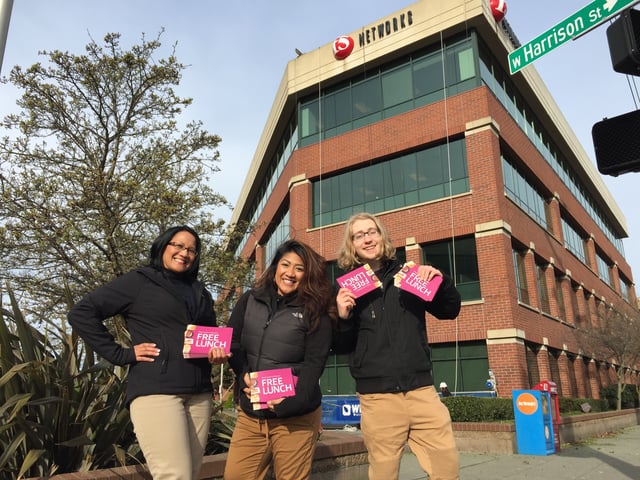 Amazon Daily Dish is now offering their service to both Amazon Prime and non-Prime members. Daily Dish is incredibly easy to use, all you have to do is text. You can register via text, turn on daily menu texts to get your first free lunch, and you can even order via text (you can also order through the app if you prefer!). Every day there are six options from a variety of local restaurants, including vegetarian options. With Daily Dish, there is free delivery, no order minimum, no mark-up on lunches, and no need to tip. All you have to pay is the price of your meal as if you picked it up yourself.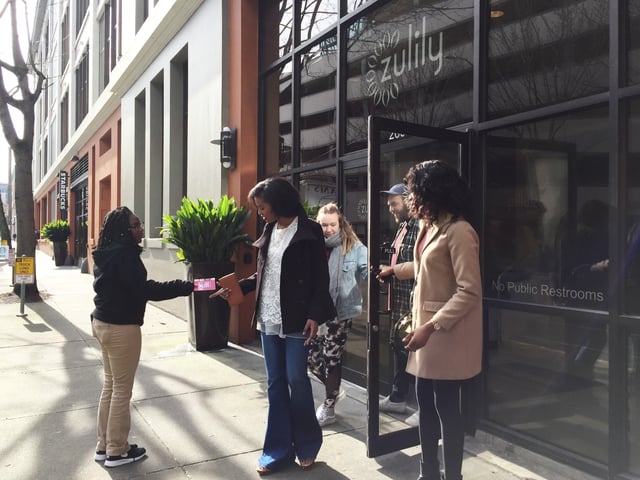 Throughout the two days we were out in the streets, our street teams successfully distributed over 2,500 coupons to Seattleites around office buildings in Seattle.
Looking to get the word out about your business with streat teams? Contact Moderne here.