Getting prepared for your activation isn't just about figuring out every detail of your plan, it's preparing for plan B too. And what if plan B fall's through? We believe you should be just as ready to activate plans B-Z as you are plan a. This week we're sharing our top back-up plans with you so you're always ready, no matter what plan you're at.
Personnel
We always make sure that we have as many back-up brand ambassadors as we do active brand ambassadors. Sometimes emergencies happen, people get sick, and you'll be glad you have someone who is trained and ready to step in!
If your activation requires technology more demanding than an iPad, it's a good idea to have an on-call technician to talk you through any issues you may run into. It'll put your mind at ease, as well as help you solve the problem faster.
Weather
If your event is outdoors, it may be good to put in holds for back-up event days in case the weather prevents your event from happening, rather than scrambling last minute to find another location and date.
If rescheduling your event isn't possible and you can carry on in the inclement weather, make sure you either have or know where to get EZ-Up tents and sandbags. Not only does this help your team brave the weather, but it also creates a haven for people to briefly escape the weather. They'll be running over to you, thanking you for the brief coverage, and asking why you're here! We had to activate this plan for our program for Pendo at SaaStr Annual this year!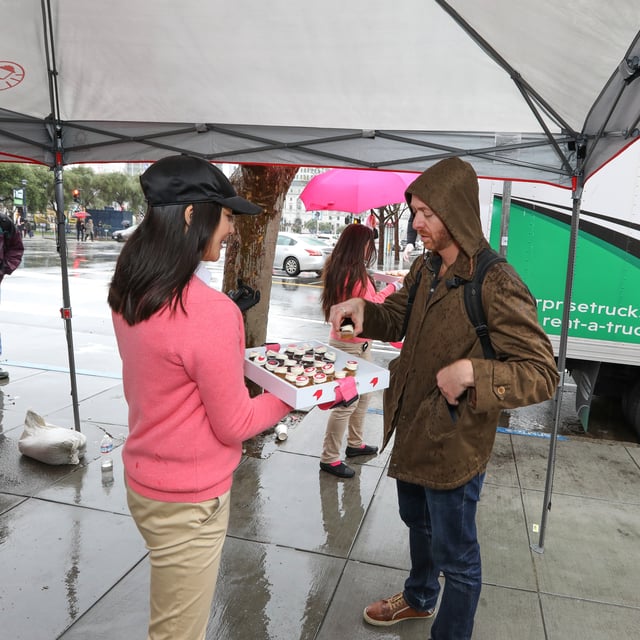 Stores
Filling a pop up space? Don't be so sure your online orders will come on time. Shipping can be delayed at customs if your orders are international. Weather conditions can drastically effect delivery time. Make sure there's a store nearby that has what you're looking for in stock in case your estimated delivery date changes.
Map out the closest convenience stores, hardware stores, whatever you may need in a pinch. It'll be a source of calm certainty in a moment of panic when you realize you've lost a screwdriver or broken a light bulb.
Technology
Always, always, always have an extra phone charger. Someone will need it at some point. Even better, bring a portable charger in case there are no outlets where you are (just make sure it's charged!).
Having an extra iPad or iPod touch on hand is great because it's so many things – it's your back up iPod, back up data collection device, back up camera, back up phone, etc.
Need help with your next activation? Want to hear more about our back up plans? Contact us here.