To create buzz and awareness surrounding the launch of ADT Canopy, Allison PR partnered with Moderne Communications to activate human statues at CES 2017. To amplify ADT Canopy's new integration, the product was previewed at CES. The Amazon Echo, LG Canopy and the Samsung S3 Frontier watch are new features that can be linked to your home security. These features keep people safe when not at home or office by sending push notifications to these devices.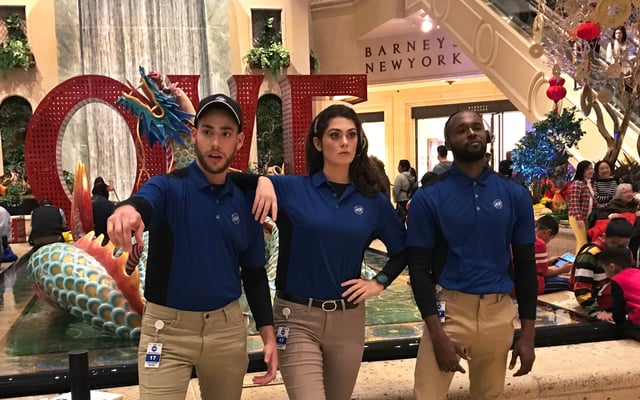 Moderne leveraged interaction with the human statues and the Brand Ambassador to demonstrate the new service integration to CES attendees in a fun and unexpected showing. Paired with talking points, social media and PR, the activation showcased the value of incorporating ADT technology.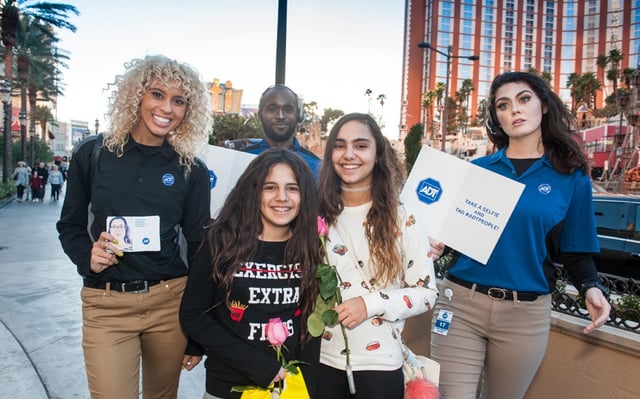 The human statues were dressed as ADT Sales and Customer Service Reps to clearly convey ADT's message "people taking care of people". While technology is important in advanced security, the personal interaction is paramount for the brand – nothing is lost to automation. Each statue was outfitted with one of the devices (Amazon Echo, LG Canopy, and Samsung S3 Frontier) while the ADT Brand Ambassador delivered talking points and gave flyers dedicated to each device, detailing how the technology coincides with ADT Security service.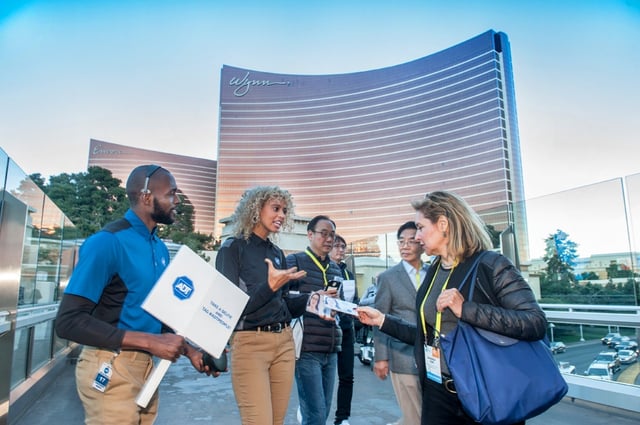 Moderne staged the activations at events like Pepcom and ShowStoppers, and along target-rich locations along the Vegas Strip including The Venetian, The Wynn and The Cosmopolitan. The Las Vegas Convention Center and Sands Convention Centers created the perfect backdrop to promote awareness and social media buzz for #ADTpeople!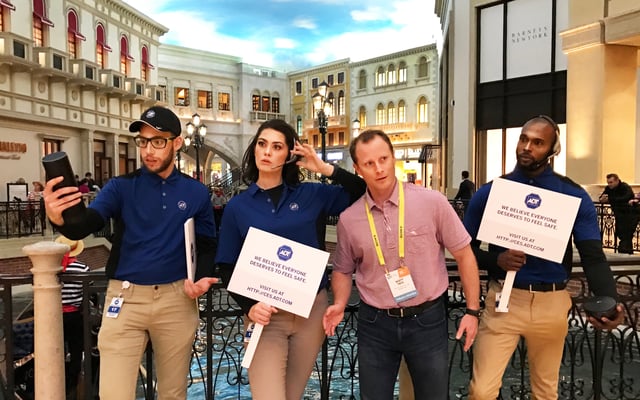 By pushing beyond typical street team programming, the inclusion of the human statues was a highly successful way to capture the public eye. The general public was eager to engage with the human statues and learn about ADT's services and their product integration.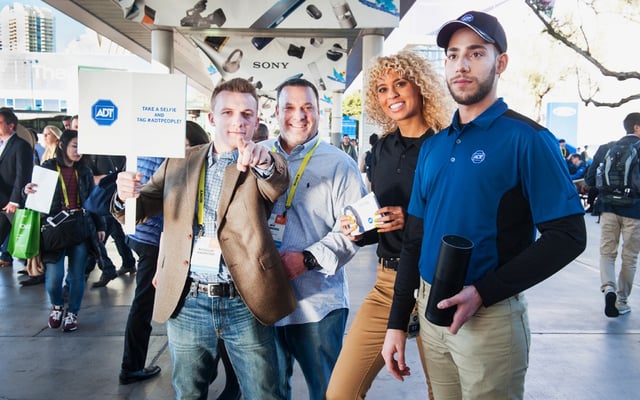 Looking for creative ideas like this for your next experiential program? Contact Moderne here.