We've all done scavenger hunts, but have you ever done a Snapchat scavenger hunt? Moderne, in partnership with The 88, created a Snapchat scavenger hunt around New York and Los Angeles for sneakerheads and music lovers to learn more about Adidas NMD and get a chance to win tickets to the The Last Encore tour – an event showcasing the most talented up and coming artists in the music scene.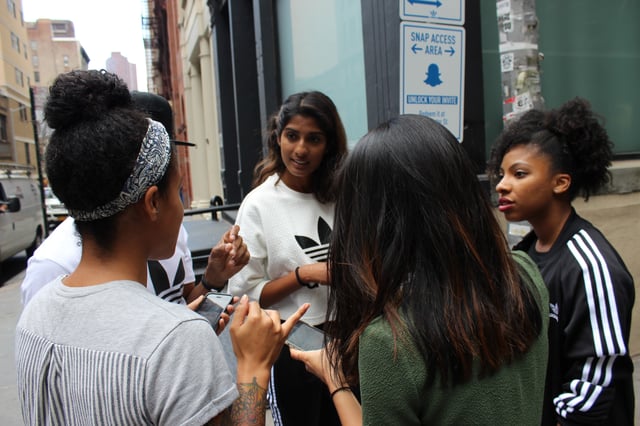 So how does a snapchat scavenger hunt work? First, individuals had to find the Adidas Street team – marked by Adidas Snapchat street signs. At the street team's location, they were able to unlock a Snapchat geofilter. While unlocking the filter, the street team shared information about Adidas NMD, a casual sneaker inspired by classic Adidas styles from the 80s. The street team then directed them the Adidas Originals store to unlock a second geofilter. After taking a Snapchat with this filter, they were able to redeem the two filters at the store for a chance to win tickets to the The Last Encore tour.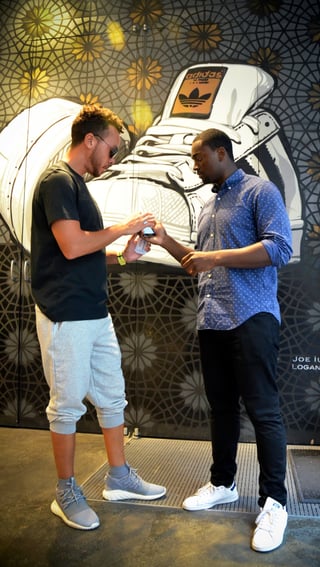 The Adidas Snapchat scavenger hunt was a great success in both New York and Los Angeles, giving individuals an interactive Adidas experience with fun geofilters and the opportunity to win awesome concert tickets. Wondering how you can create a snapchat scavenger hunt for your business? Contact Moderne here.