Gatorade gets attendees hydrated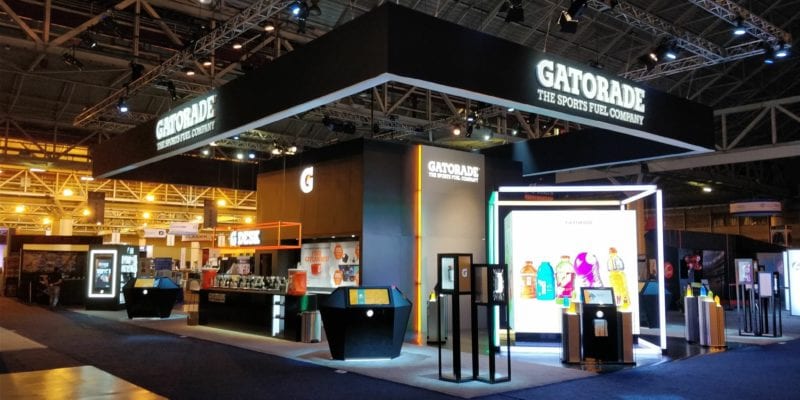 Agency:
MIRROR SHOW MANAGEMENT
Awards:
EXPERIENCE DESIGN & TECHNOLOGY AWARDS — BEST COMBINATION OF EVENT TECHNOLOGIES (B-TO-B)
WHY THE JUDGES LOVE IT: The centerpiece of Gatorade's presence at the 2018 National Athletic Trainers' Association tradeshow was an eight-foot HydroCube featuring Gatorade's suite of hydration products. At each of the cube's "Battle Stations," attendees queued up, connected to the experience through an RFID check-in "G Band" and engaged in a hydration-related trivia game to unlock rewards. Two 85-inch touch screens guided attendees through athletic trainers' stories featured in Gatorade's Beyond the Tape social campaign, and touch-screen pods gave visitors 360-degree views of the newest facilities at Gatorade partner organizations.