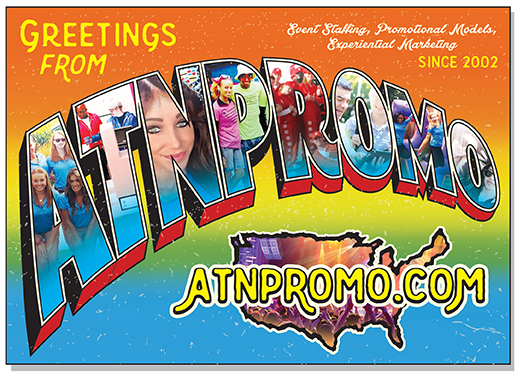 In anticipation of providing ComicCon staffing solutions for agencies and brands of all shapes and sizes, for the past six months ATN Promo has been actively recruiting A+ talent in the San Diego, CA area.
In our 14+ year experience Across The Nation Promotional Model and Staffing Agency has had the extremely fortunate opportunity to actively staff many types of promotional programs at Comic Con events all over the country. We know what's coming, we know how to handle it and are locked and loaded to provide agencies with the best Comic Con talent available. From Brand ambassadors and promotional models to emcees and caricature artists- you name it, we staff it!
Due to our extensive experience with ComicCon staffing, our internal team has a firm grasp on potential problems that may arise. This is why we have tools already in place to bypass issues BEFORE they arise:
The Nitty Gritty – ComicCon Staffing With ATN Promo
Our Staff Database has 260,000 + Brand Ambassadors, Promo Models, Demonstrators, Managers, Laborers, MCs, and Drivers
We provide local/touring staff on an hourly and direct-hire basis
All hired staff members are W2 employees (few agencies offer this) which means
a – Federal employment-inquiries are eliminated
b – Onsite workers-compensation coverage is ensured
c – Solid protection for staff, clients and ourselves is provided
d – We are required by law to compensate staff within 2 weeks of
activation
Our extensive rating system in the database allows us specific targeting of the best talent options available for each event.
ATN Promo provides free Team Leads and Onsite Backups
Staff members with additional responsibilities (Managers, Team Lead, Drivers, etc.) are vetted by our Operations Manager
Criminal background-checks, driving-record checks, and drug-screenings will be performed upon request
We hope you will consider partnering with ATN Promo for your ComicCon staffing needs. To learn about our top-notch talent in San Diego, CA please Contact ATN Promo TODAY to book superstar Comic Con staff!