Influencers Swipe Right at Tinder's Airport Event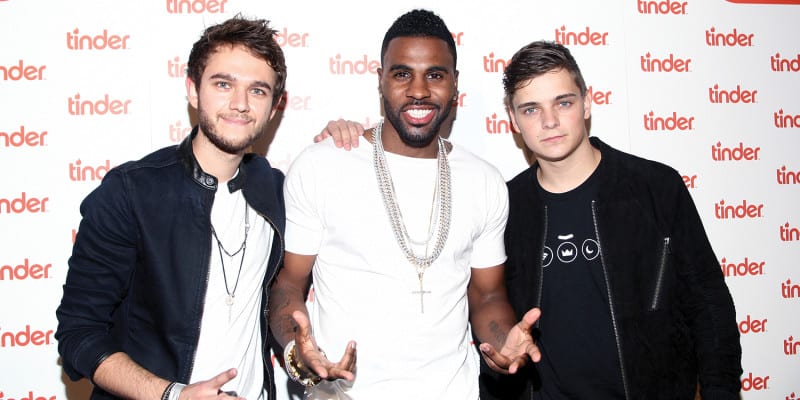 Agency:
NVE: THE EXPERIENCE AGENCY
Awards:
EX AWARDS — BEST PRODUCTION OF AN EVENT (B-TO-B)
To launch Tinder Plus, the new premium addition to its popular dating app, Tinder enticed 1,000 decision makers, media moguls and celebrities to Los Angeles' iconic Hanger 8 for a Tinder Air experience that sent media exposure skyrocketing with more than 170 million impressions and event coverage from major media publications.
Multiple on-site touchpoints and travel-inspired activations throughout the airline-themed event raised awareness and promoted social sharing as attendees experienced Tinder's new features first-hand. Partnerships with Expedia, Orbit Gum, Tesla and others reinforced the Tinder brand's key messaging, while high-energy performances by Jason Derulo and Zedd capped the evening.
Tinder introduced Tinder Plus to give users their two most requested features: Rewind, which allows users to undo inadvertent swipes, and Passport, so they can change the search location to match with Tinder users around the world. The experience brought the app platform to life.
Tinder Air "boarding passes" served as tickets into the event, followed by a Tinder-branded TSA "checkpoint," where attendees walked through security. A Hollywood airplane prop, actually a functioning plane in its previous life, decked out in Tinder Air branding provided a photo op. Brand ambassadors in TSA and flight attendant attire, airport-style lounge areas and food trucks serving international fare completed the theme.
Participants shared their experiences on-site on social media using #swipeanywhere. We give it a swipe-right.