From in-house arcades to beach parties and prize wheels, event companies strive to make work more than just a four-letter word
Not every office provides employees with a bowling alley, massage rooms, three gourmet meals a day and designated nap areas. (In fact, only Google's California headquarters does.) But plenty of employers in the event industry are spicing up office life and retaining top talent by ensuring that the 'play' aspect of their 'work hard, play hard' mantra is fulfilled both inside and outside of the office.
R&R. More and more employers these days are offering their employees a chance to get away from the office as a group. Annual office retreats are the most common form of escape, allowing employees to recharge their batteries while bonding with coworkers and receiving updates on the company at large.
Brian Gordon, ceo at Engine Shop, says his company's fun, informative annual retreat has become an event the entire company looks forward to. "We invest a lot behind it, and we find that it does tremendous amounts to create bonds and relationships between people that don't really have the opportunity to work together on an everyday basis, because they may be in different offices or on different accounts," Gordon says.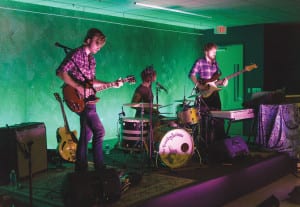 The same mentality rings true at First Protocol, where employees participate in semi-annual off-sites. "For the summer and winter off-sites, there's always a component that is company updates—whether it's by our ceo or by our chairman," says Jeanelle Degraffenreid, the agency's human resources director. "But we also have a component that's a team-building function. Most recently, we've done a spa day. We had manicurists, hair stylists, makeup artists and a masseuse offer their services to all employees." The kicker? Maureen Ryan Fable, president and coo, pulled an Oprah-style surprise to wrap up the event, informing employees that they would each receive an Apple Watch when the coveted product is released on April 24.
Gaming. From office Ping-Pong tables and dartboards to mini golf tournaments, many companies are giving employees the chance to let off some steam during the work day by offering designated activity areas and game-related events.
In a recent tribute to March Madness, Sparks transformed its corporate headquarters in Philadelphia into a miniature golf course that weaved through the agency's entire network of offices. Sixteen employees were selected to compete in a mini golf tournament, while the rest of the company participated by filling out a winner's bracket, in hopes of winning some cold hard cash prizes.
Other agencies offer recreation on a daily basis, including GMR Marketing, home of the Barcade. "It is truly a bar-arcade," says Tom Slaski, the agency's vp-human resources. "It's also our cafeteria, meeting room, you name it. There's PingPong tables, video games, a shuffleboard table… and a bar, music, TVs—it's pretty much utilized 24/7."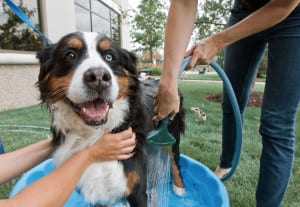 Charity. Paying it forward through various philanthropic events has also emerged as a desirable perk among employees, whether they're hosting a fundraiser in the office or rolling up their sleeves at an off-site event.
"People value Mosaic Cares, where we'll support, let's say, cancer research and we'll do something that really, truly matters to people," says Marie-Pierre Huot, director of talent acquisition at Mosaic. "There's really no monetary value, but it really makes people happy in the work place that they can contribute to something else that their employer is actually supporting that."
At InVision Communications, it's up to employees how they'd like to donate their time. "We've added IVC Care Days, where employees can, if they have their own philanthropic causes that are close to them, go out and volunteer two days a year at something that is near and dear to their heart, and we'll pay for that," says Valerie Hill, the agency's director of human resources.
In an employee rewards study conducted by Blackhawk Engagement Solutions in 2014, research showed that a five percent increase in employee retention could generate a 25 percent to 85 percent increase in profitability. Bottom line? If you want to keep your worker bees in the hive, give them something to buzz about.
See also:
• The List: Best Places to Work in Events
• The Industry Roundtable
This story appeared in the April 2015 issue