Tommy Hilfiger Holds a Pop-up Strip Tennis Match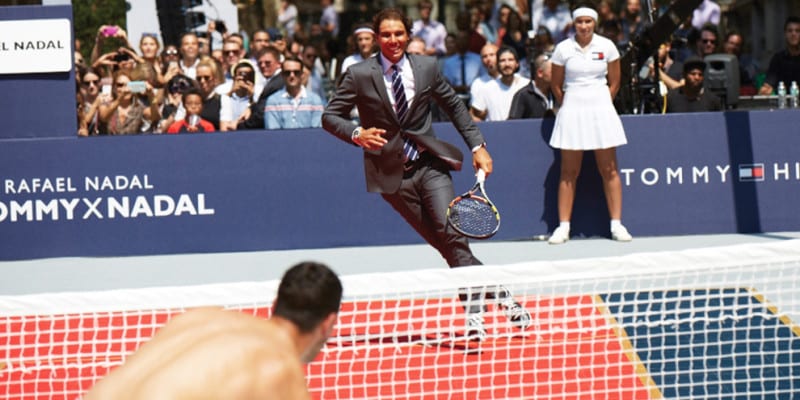 Awards:
EX AWARDS — BEST PRODUCTION OF AN EVENT (CONSUMER)
If you're trying to capture consumers' attention, holding a pop-up strip tennis match featuring Rafael Nadal and a gaggle of supermodels is a good place to start. That's exactly what Tommy Hilfiger did last summer in Manhattan's Bryant Park to introduce the renowned tennis player as the brand's global ambassador for its Underwear and Tailored collections. The risqué stunt generated plenty of social chatter, ultimately earning the brand a spot on both Twitter and Instagram's trending topics lists.
Pulling off the activation, however, was no walk in the park. The match needed to be carefully scripted to ensure the models unveiled the new product line without baring their birthday suits. Adding to the event's complexity was Nadal's contractual agreement with Nike, which prevented the tennis star from stripping completely down to his skivvies. As luck would have it, the match occurred on a scorching summer day, prompting Nadal to shed the upper half of his Tailored suit and reveal the new underwear without exposing too much.
Aside from beautiful, half-naked tennis players, the event included comedienne Jane Lynch, who hosted the match, and a group of fashion bloggers who captured the action courtside via Periscope.
In the end, Hilfiger racked up an average of 18,000 likes per Instagram post and 11,000 #TommyXNadal mentions on Twitter. New York City, you've been served.