Napster's Grunge Approach Earns Exhibit Accolades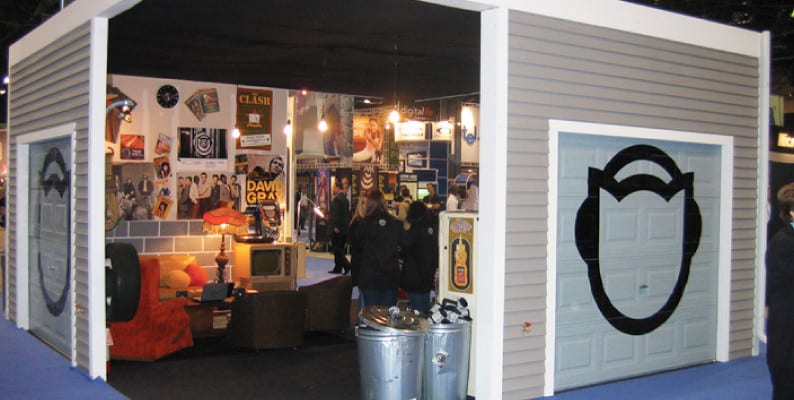 Agency:
GRAND CENTRAL MARKETING
Awards:
EX AWARDS — BEST TRADE SHOW EXHIBIT
Napster took a grassroots approach to its trade show exhibit at the DigitalLife Expo in New York: The brand went with a "garage band" feel by actually building its own garage on the show floor. Instead of trying to outshine high-powered, big-budget brands like Hewlett-Packard and Microsoft, Napster hyped its anti-establishment image with an exhibit design with just the appropriate level of grunge, not to mention guitars, drums, amplifiers, music posters and plenty of copies of Rolling Stone magazine. To give it just the right vibe, items like paint cans, an old fridge, as well as a couch and coffee table, were strategically placed throughout. But it wasn't without the requisite high-tech touches: Wireless laptops let visitors hop online to check out Napster's music service.
Eschewing the bells and whistles that other brands used to fill their exhibit spaces set Napster's environment apart, and the approach paid off: In addition to the Silver Ex, Napster's booth earned DigitalLife's Best of Show award.