Adult Swim Takes Fans on an Interdimensional Journey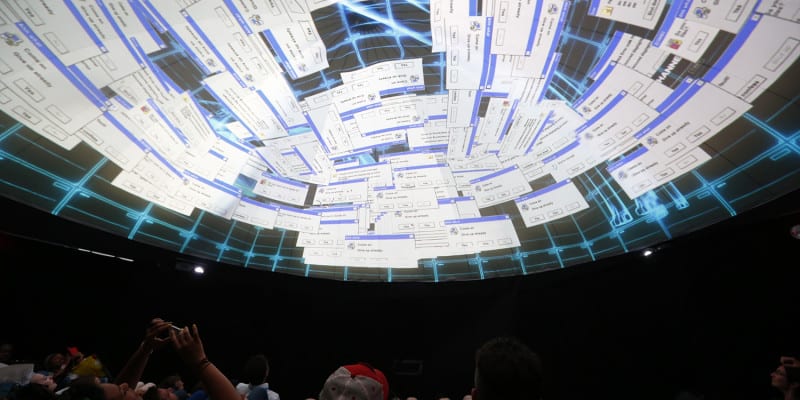 Brand:
TURNER BROADCASTING SYSTEM
Agency:
VORTEX IMMERSION MEDIA
GOLDEN WOLF LTD.
Awards:
EVENT TECHNOLOGY AWARDS — BEST USE OF PROJECTION MAPPING
From the outside, it looked like a giant Meatwad. Not an actual wad of meat, mind you, but a 36-foot Geodesic Dome designed to look like Meatwad, an Adult Swim fan-favorite character from the television series "Aqua Teen Hunger Force." But inside, the space was transformed into a seated theater experience where visitors could sit back, relax and go on a "mind-fudging interdimensional-space-coaster-love-canal" ride. (Remember stealing a joint from your big brother in the mid-'80s and going to the Pink Floyd laser show? This is that, but way cooler.)
The main objective of Adult Swim's on-site activations at Comic-Con International: San Diego 2014 was to increase brand awareness and create a physical connection to otherwise intangible characters and worlds drawn from the network's content. The Meatwad Full Dome Experience featured a state of the art digital projection system displaying 360-degree Adult Swim video content that enveloped attendees in their favorite "Aqua Teen Hunger Force" characters. Where many brands have used projection to create wow effects and ambient visuals, this activation ventured into storytelling territory.
At its debut, over 4,600 fans registered and experienced the Meatwad Dome show. Tickets were distributed at noon each day (first come, first served) and sold out all three days. The dome featured three viewings per hour, maximizing the number of fans who experienced Meatwad first-hand, and in turn, generated photos, check-ins and rave reviews to attendees' social media accounts.