Event Marketing Institute
FRESH DATA THAT WILL HELP YOU WORK SMARTER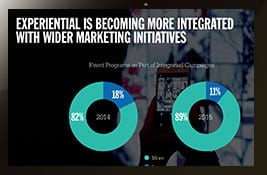 EMI subscribers in 2016 will receive four industry-exclusive reports including the Event Measurement Report, the Industry Spending Report, the Cost Benchmarking Report and the Compensation Report.
1,000'S OF EXPERIENTIAL IDEAS ON DEMAND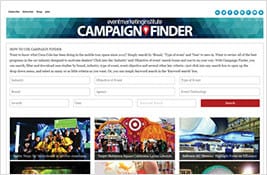 Peruse the world's only database of award-winning campaigns searchable by more than 200 different criteria across 20 sectors—downloadable and ready for your brainstorming session, CMO pitch, team meeting and more.
BESPOKE TRAINING FOR NEXT-GEN EVENT TEAMS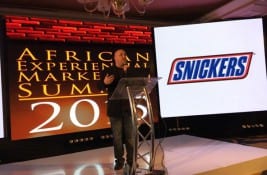 From private workshops to full-day boot camps to CMO briefings, EMI's training engagements are tailored to your needs, category and portfolio. Our experts have trained marketing teams in more than 30 countries.