Philips' Touch Table Lets CES Goers See Rather Than Read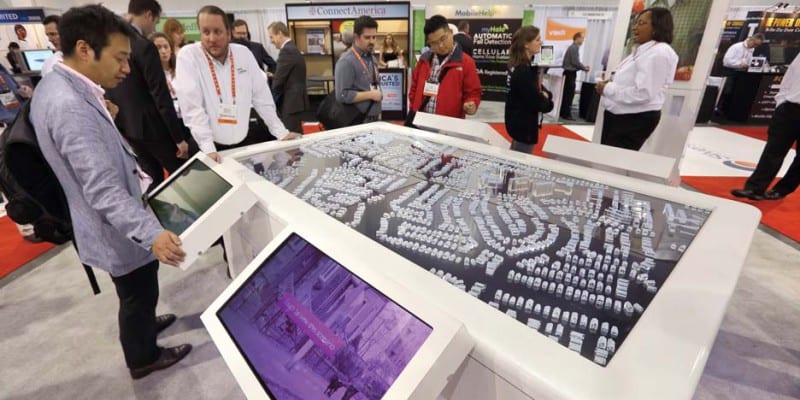 Agency:
THE TAYLOR GROUP
GLOBACORE
Awards:
EVENT TECHNOLOGY AWARDS — BEST TOUCH- OR GESTURE-BASED EVENT INTERACTIVE
An intuitive, interactive experience that utilized point-of-view videos and a model city demonstrated Lifeline's newest innovation, GoSafe, on an epic scale for CES 2013. The "see and feel" approach, rather than "read and comprehend," represented GoSafe's emergency response technology and process in an engaging way.
An interactive table featured an acrylic architectural model of a neighborhood and four separate interactive monitors. Visitors could select one of four emergency scenarios that demonstrated how GoSafe works in an emergency situation. As the emergency unfolded in the video, its location in the neighborhood model lit up, sending pulses of light in a ripple pattern outward from the site, which represented how an emergency responder views an event at the emergency response center.
The video then demonstrated the emergency responder reaction and dispatch of an EMS team to the location. The custom LED table, placed as a centerpiece in the booth, drew guests into the space where they could grasp the story as they approached the exhibit. It also served as a natural gathering spot where people could learn about GoSafe in a self-guided, entertaining setting.
The results were anything but alarming: 6,000 visits, 75 in-booth media interviews, 2,775 scenario views and 176 product page views.