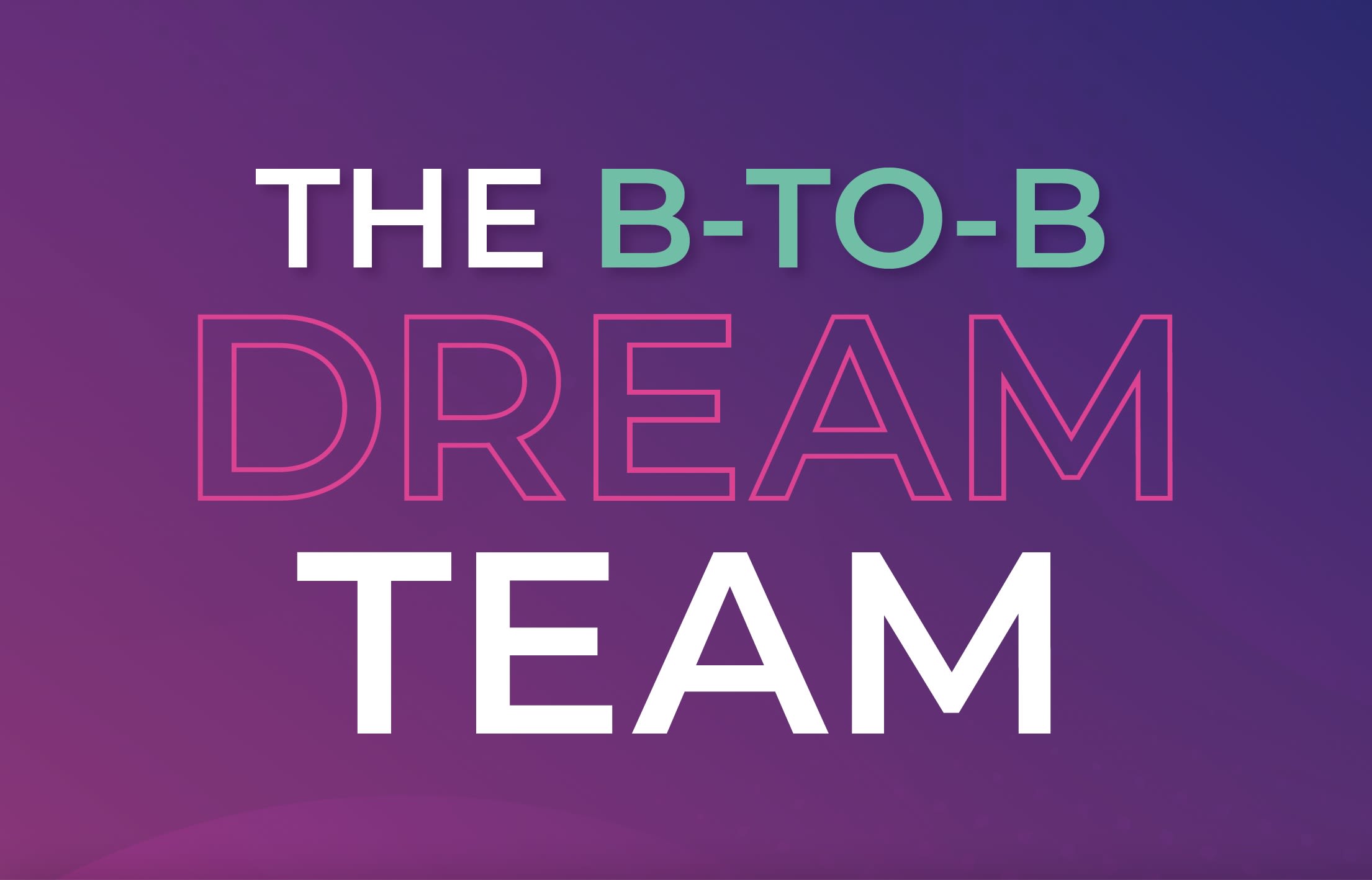 THE EVENT MARKETERS WE'D PICK IF WE STARTED OUR OWN BRAND
SPECIAL FOCUS: SUSTAINABILITY
For b-to-b event marketers in 2022, work is a complex balancing act. They are charged with creating a fresh experience for in-person attendees while delivering in virtual. They have goals for both external and internal stakeholders. They have to balance health and safety with rich engagement. They have to motivate an attendee base and a team that's tired. And they have to consider—perhaps now more than ever—how every decision ultimately impacts the environment and the increasingly sustainability-minded opinions of attendees.
All of these contemporary dynamics at play point to the intricate nature of strategic b-to-b event marketing. And it's why each year we seek out nominations to formulate a Dream Team: a spotlight on the event marketers we'd pick if we started our own brand, from the intrepid trade show exhibit managers on up to the global conference leaders.
What struck us about the honorees this year was a nearly unanimous viewpoint that there is great opportunity on the other side of this pandemic if you're willing to seize it. And at the top of the agenda for this solutions-driven breed is the role of hybrid.
Pre-pandemic, says Alex Sapiz, vp-global events at Cisco, her team was experiencing "tremendous" growth in its global customer conferences. "Cisco Live events were really blossoming in terms of scale and scope," she says. Post pandemic, the hybrid model is the next big frontier.
"The lines between the more traditional in-person event and your online experience will blur a little bit and there will be more flexibility in terms of format. Post pandemic, it's all about figuring out the model," she says. "The future of events is about offering choice, and I think that's our next responsibility—to offer those choices through multiple channels."
In the recovery, companies are acknowledging the holes left behind by cancelled in-person events, a fact that is giving many event organizations a much needed confidence boost.
"Pre-pandemic, we were recognizing that our events were a really good place to bring a lot of the motions within the organization together," says Sarah Reed, senior director-global strategic events at Zendesk. "That was one of the things, company-wide, we really felt was missing during the pandemic. The event was this place that we could rally the entire organization around as well as our entire ecosystem; a place of announcements and ideas and networking."
For a long time, marketing campaigns often ran "in their own lane" and they had "their own metrics to hit, their own budget, and their own go-forward plan," Reed says. Events ran parallel to it. Now, the departments are partners, and events are aligned with campaign strategy more than ever.
"Between field marketing events and campaigns, we're all operating under the same motion and we've recognized how much power is behind all of us having the same message and all of us delivering similar content. And our campaigns have never been more successful," she says.
But amid all this change and opportunity is the human challenge. Several Dream Teamers pointed to burnout, not just among their team members but among their audiences.
"I don't think we knew how much fuel we needed to conserve. We were driving around without a gas gauge and not knowing how far we needed our tank of gas to go," says Debbie Brewer, vp-strategic events at Salesforce. "It's been very taxing for us as humans, but especially, for those in the event industry."
The event marketing industry is also coming to grips with the fact that two years of fewer events and greatly reduced travel actually benefited the earth and that in returning to business, the industry, with more corporate support from the top down, is in a position to make beautiful progress.
"I don't think any of us are going to come back and do things the way we've always done them. That's the opportunity," says Jessica Iden, associate director-event marketing at Boehringer Ingelheim Animal Health. "I'm excited to see what this space looks like in five years."
And so are we. Congratulations to all our honorees.
Profiles By: Rachel Boucher and Andrea Zarczynski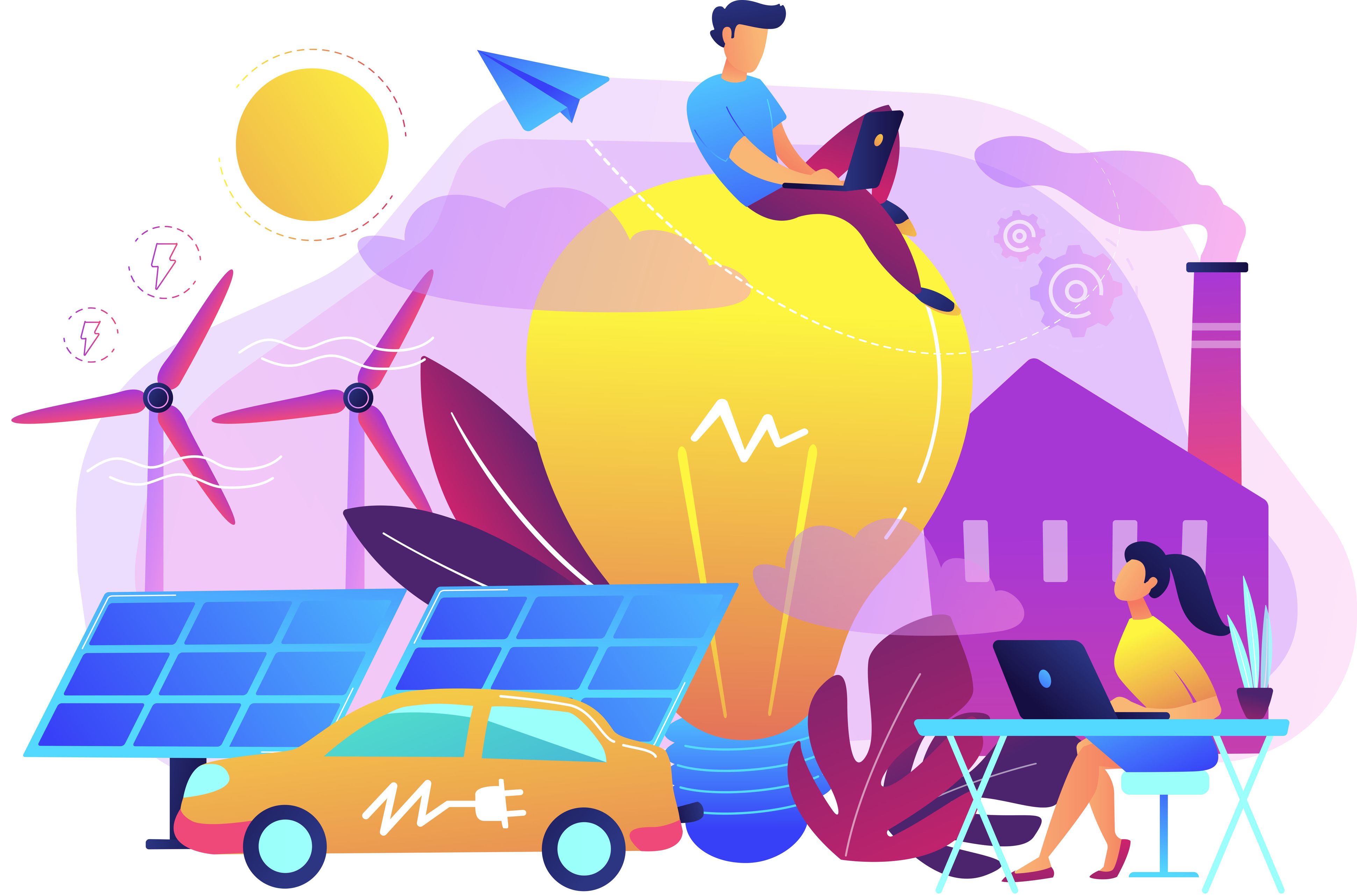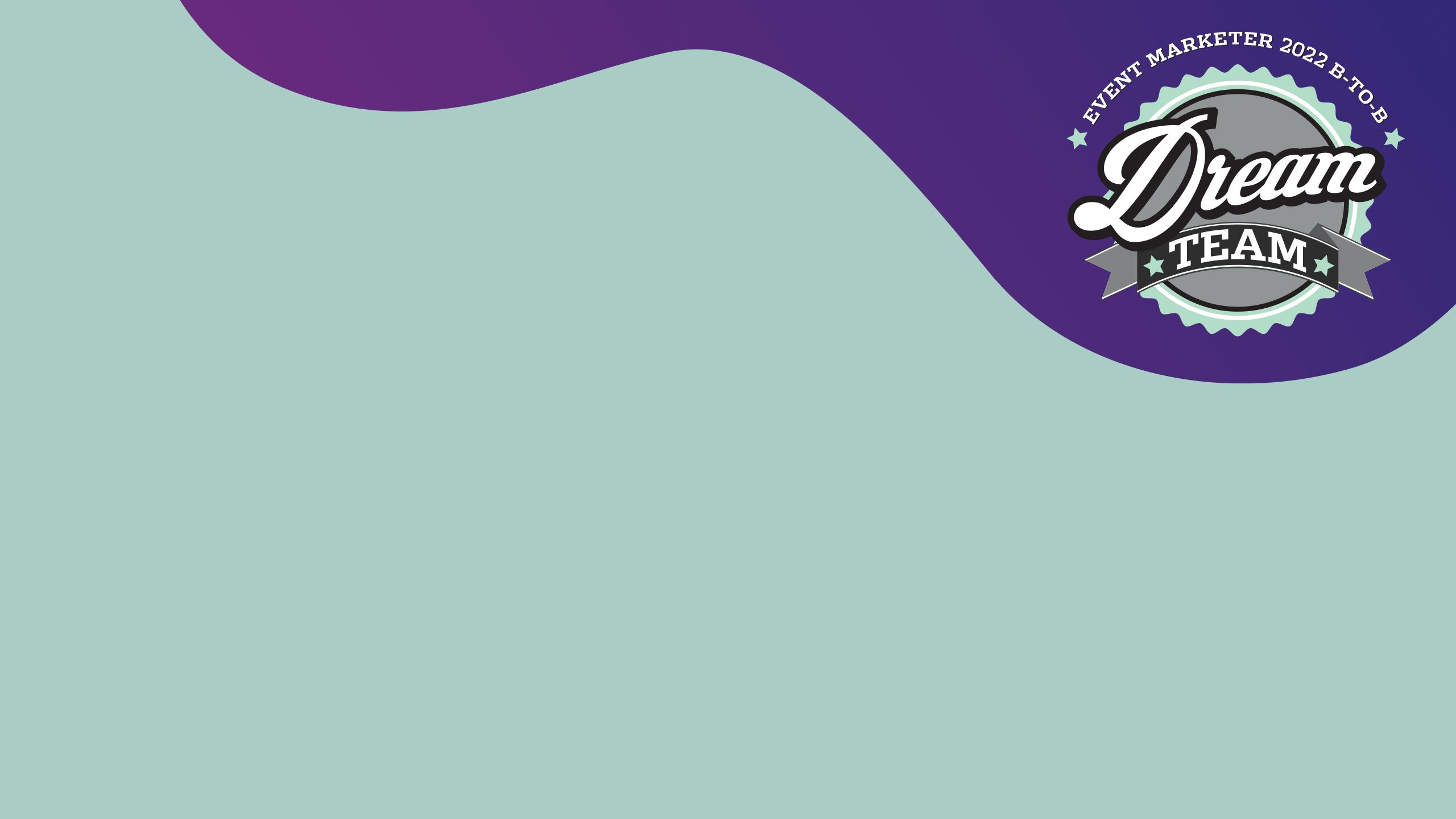 TEAM CAPTAIN
BRAND: Cisco
CURRENT TITLE: VP-Global Events
DREAM TEAM TITLE: Chief of Global Event Strategy & Sustainability
WHY WE WANT HER: For her obsession with progress and for her influential playbook, encompassing 25 years of experience.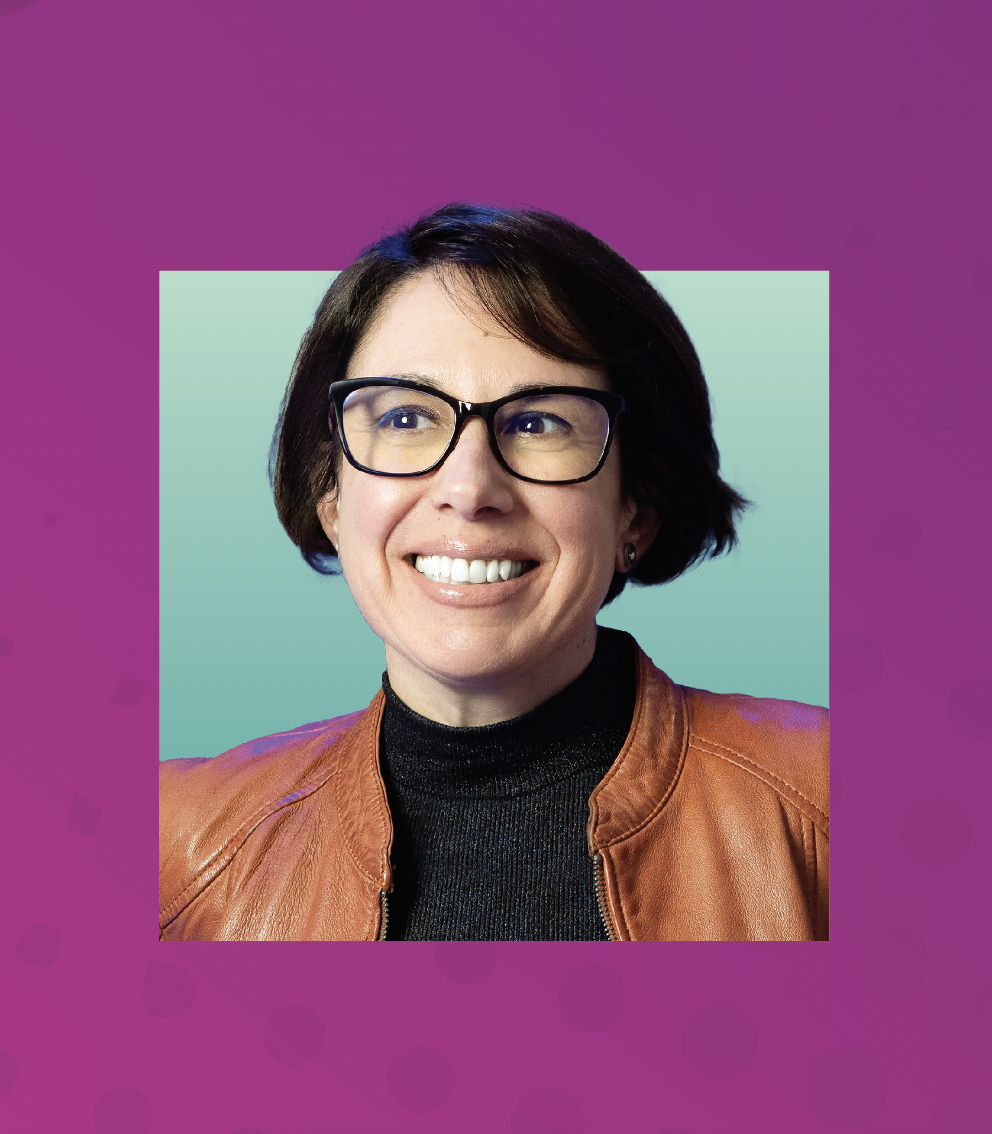 For Alex Sapiz, there is no single "ah-ha" moment that confirmed she belonged in the b-to-b event marketing world. Instead, her calling has manifested itself in a series of moments that, together, paint a near-constant reminder of the rewards that come with creating face-to-face engagements.
"I love watching the reactions of our attendees when they participate in our experiences," Sapiz says. "There's something so special about the opening of Cisco Live's exhibit floor, or the HUB at Cisco Impact, and you have that crowd waiting outside to walk in and see what you did differently this year. I also love the moment before a keynote starts, when the room is dark and you have thousands of people in a room waiting in anticipation. I still get butterflies in my stomach."
A traditional marketer at the start of her career, Sapiz took a chance opportunity to fill a temporary role on an events team. After that experience, she quickly pivoted her career to focus 100 percent on events. She decided her starting point would be on the agency side of the business.
"I knew I wanted the breadth and the depth of multiple brands. I wanted to work on large-scale programs. I thought that was going to be an amazing training ground for me, and that essentially led me to seek the agency side," she says. "That experience prepared me for the job that I have today."
She spent seven years at George P. Johnson, working on the Cisco account for five of those years before jumping to the brand side to formally join the Cisco organization 10 years ago. Today, as vice president of global events, she leads a vast portfolio within the Cisco global events organization that includes the flagship customer event, Cisco Live, the annual sales kickoff event, Cisco Impact, and the partner conference, Cisco Partner Summit. In addition, she manages a team working exclusively on CXO events for programs such as sports sponsorships, a team working on portfolio planning and event strategy, and another team that focuses on audience engagement, marketing, operations, and technology.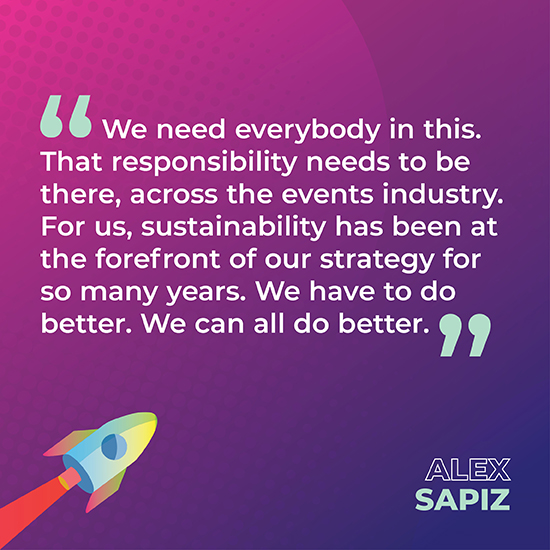 Collectively, the organization delivers around 65 programs externally and, through a strategic meetings management group, on average 1,200 meetings and events internally on an annual basis.
In her role at Cisco, and as an industry peer, Sapiz feels she has a responsibility to help the industry make progress on developing tools and metrics to put hard numbers behind the value of events. She certainly knows first-hand the intangible impact that strategic face-to-face experiences have on the business.
"Our buying cycles are pretty complex; some of our deals are extremely large and it takes a long time for these deals to close, which means within that period of time, you will have hundreds if not thousands of touchpoints," she says. "Events are just a subset of those touchpoints, and it's still challenging to draw a straight line between someone who attends an event and a deal that closes, but we have to continue to look at ways that we can quantify that impact. We know we have a tremendous impact."
Long before the pandemic, the Cisco organization recognized the role of event technology and dedicated a team to it. In fact, in 2008, Cisco was one of the first organizations to launch a virtual event for its annual sales kickoff for 20,000 people. Six years after that launch, Sapiz was part of what you might call the "original pivot" when she flipped that event back to in-person in only 18 weeks.
"In order for you to bring a program of that scale together, you need a team that is absolutely hyper-focused on a single outcome. And that was not just an incredible leadership lesson for me, it taught me resilience," she says.
The digital pivot of the pandemic opened the door to more valuable data, and Sapiz wants to keep up that momentum and reach. Looking forward, she says her teams are not settling on one definition for hybrid. Rather, they are looking at four or five different, multi-layered models.
"We don't want to leave behind the tools we've acquired. We will absolutely continue to deploy the learnings," she says. "The challenge and the opportunity are: You're not getting double the budget, your teams are not doubling in size, and so how do you organize your teams in a way that you can deliver the best in-person experiences that your customers expect from you and, at the same time, fulfill an online presence that captures the richness of the in-person event for an audience that may not come to you."
Given the latest global climate studies and recent world events, including historic, deadly February flooding in Petropolis, near her hometown of Rio de Janeiro, Brazil, Sapiz says the commitment to sustainability in this next chapter is critical. And while many organizations struggle with setting goals, Cisco has a long history of sustainable practices it is constantly building on.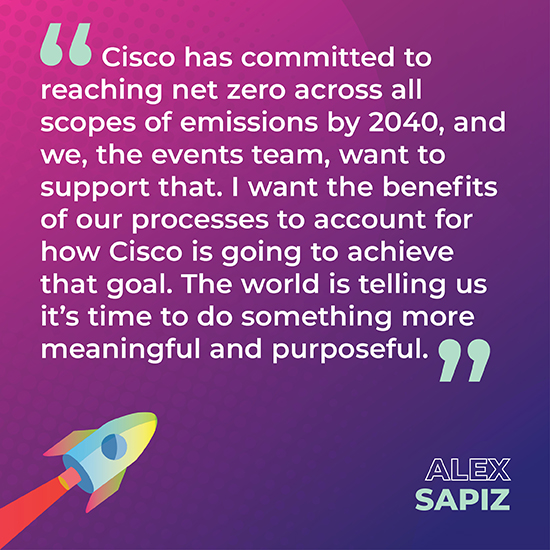 One such program is a full-scale food donation program developed with MGM in 2016—an industry first. Cisco redirected 2,600 pounds of event food waste from landfills to feed those in need in the local community. The program is now offered to all MGM customers interested in participating. Recent initiatives have included a partnership with Tentree Climate for the virtual Cisco Impact in 2021. Cisco planted trees for each virtual attendee, and in combination with other efforts, neutralized 100 percent of the production impacts of the show.
Over the last two years, the team has delved into research that demonstrates how digital events, and the lack of in-person events, have had a "profound" and positive impact on the environment.
"As we return to in-person events, we have to double-down on policies, protocols and guidelines that we put forward for ourselves to meet in order to continue the progress that was gained over the last two years," Sapiz says. "I take that very seriously, and I actually have created an organization that runs across all our programs, and we are going to measure that progress on a QBR basis. And there will be goals to meet."
She wants to see the industry look at sustainability pragmatically, as it would establishing KPIs. Event marketers have to decide how to measure impact, whether it's in carbon footprint reduction, waste reduction, or working with exhibit houses on the materials used or establishing guidelines around giveaways. "We have to recognize that we made incredible progress by holding back, even though it was unwanted," Sapiz says of the past two years. "Now that we are coming back, we have to be even more careful about not forgetting some of these ground rules."
Beyond sustainability, her team is also working to normalize health and safety, knowing those protocols will ultimately influence whether attendees return to in-person or not.
"We have to make this a very normal part of our operating processes, that we account for, not just budgetary, but for the skills and teams that are dedicated to health and safety," she says. "We need to help people feel comfortable again as they come together, and it's our responsibility to make that experience feel right."
We're feeling it, Sapiz, and your leadership of our Dream Team.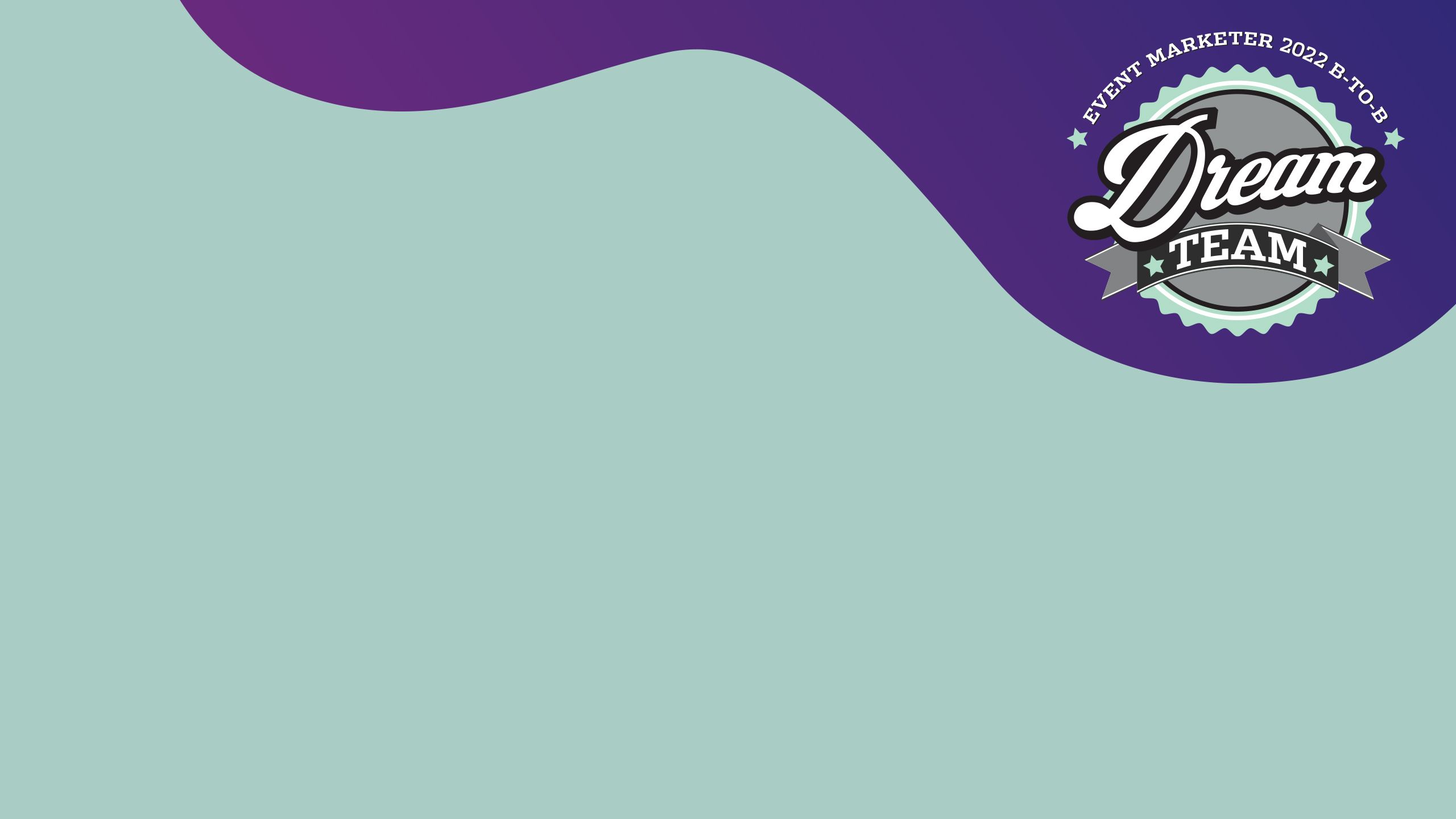 BRAND: Salesforce
CURRENT TITLE: VP-Strategic Events
DREAM TEAM TITLE: Senior VP-Strategic Events & Portfolio Planning
WHY WE WANT HER: For ensuring that vendors, products and venues are in alignment with Salesforce's sustainability efforts, and for her boldness in taking the opportunity to reimagine and refine the portfolio.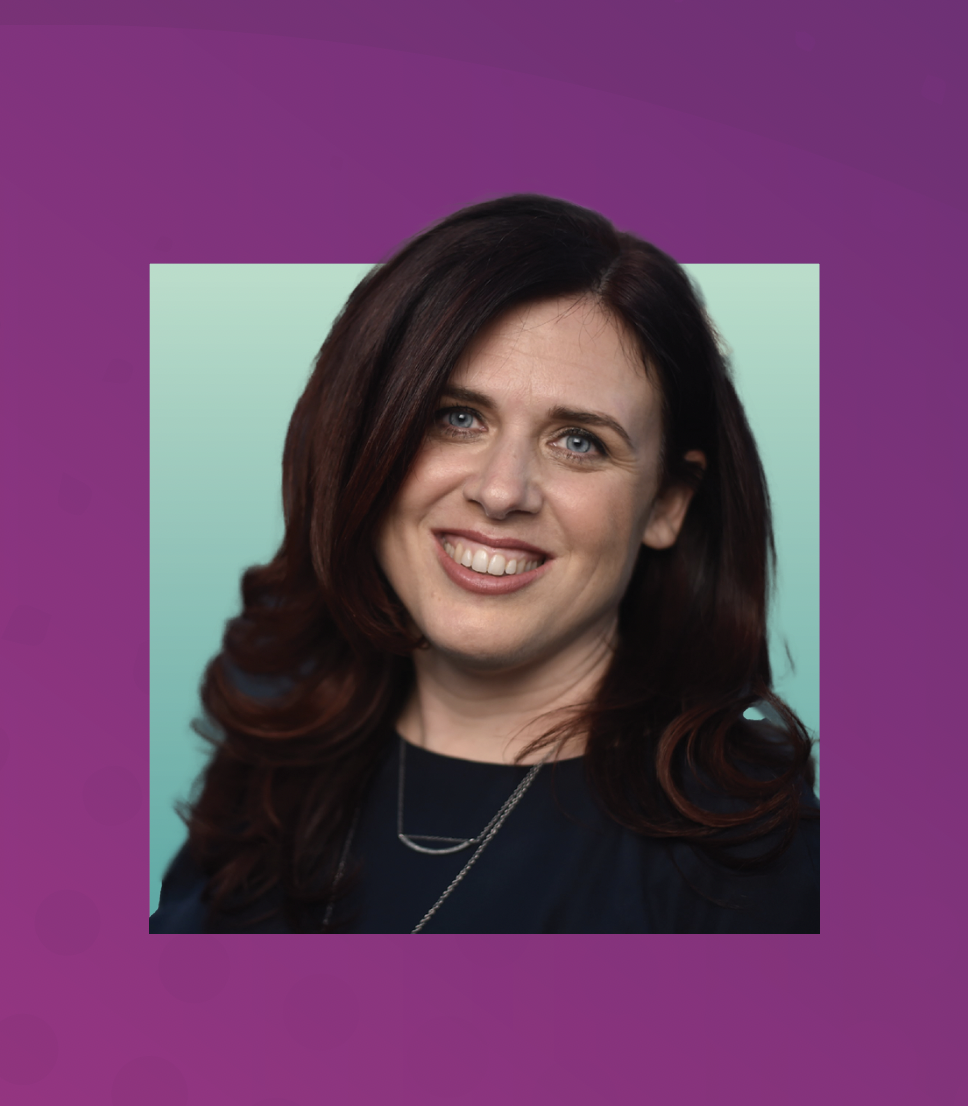 A titan in the b-to-b events space, Salesforce has one of the most mature event portfolios in the biz, which puts Debbie Brewer's team in an exciting, yet challenging, position heading into this post-pandemic chapter.
As vice president of strategic events, Brewer, who has been with Salesforce for 10 years and worked on the Salesforce business the seven years prior to that on the agency side, heads up one of two departments that fuel the events organization. She owns the proprietary events portfolio, including sponsorship sales, third-party strategy, alliances, and internal events, with the team managing on average 10 to 15 tier-one events and hundreds of third-party experiences that Salesforce shows up at annually all over the world.
Indeed, Dreamforce is the flagship event for Salesforce users and "influences everything," Brewer says. "We say it's the ultimate expression of our brand." And she calls the 2021 return of the in-person Dreamforce, which was an invite-only outdoor event, a career highlight. "While we had about a thousand attendees in-person for the event, we broadcast the content to millions of people online. That was a huge moment," she says.
Other properties under her team's care include the developer-focused event, Trailhead DX, and Connections, which is focused on digital marketing and e-commerce. "At Salesforce, we see the value of events and are able to demonstrate how the relationships that are formed at those in-person events impact the business, and how deal sizes are bigger and they close faster, due to the events," she says. "Years ago, it was simply about meeting, but now, we're really focused on the ROI. Now, we can prove that this actually drives the business for the company."
Even in the hybrid era, events are expected to drive that same impact at Salesforce. Luckily, the team has at its disposal a playbook of lessons and insights on attendee behaviors and digital engagement from the last two years.
"We have this opportunity to rebuild the right parts of our portfolio that may not have ever been handed to us without us losing our entire portfolio, so to speak," she says of the cancellation of in-person events. "We may never go back to a Dreamforce where we have over 3,000 breakouts attached to it."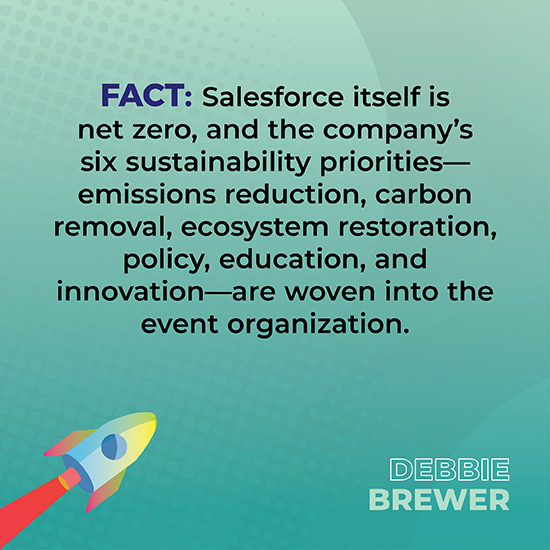 Instead, she says, her team is embracing an "ongoing lifecycle" where the event content and the messaging isn't confined to a five-day period. "That opportunity is what I'm super excited about—rebuilding and discarding things that were bad habits that we as an industry, or as an organization, had held onto."
Brewer says b-to-b event marketers can't rely on the quick drive of tens of thousands of virtual viewers they enjoyed earlier on in the pandemic. "We have to turn to the best practices from television, some of the older mediums that have been around forever, to inspire our programs and look at how they drive that stickiness to have viewers come back over and over," she says.
In addition to ongoing initiatives like net-zero goals, sustainable menu planning and the exploration of modular and reusable structures, she says digital offers unlimited possibilities to reduce the impact of gathering while creating more access to audiences the brand would never have reached before.
At its company kickoff meeting, Salesforce inked sustainability into its core values. "That intentionality will give us additional legs as we look at where we can continue to make a positive impact as the events organization," Brewer says.
A balancing act a Dream Teamer like Brewer can handle, no doubt.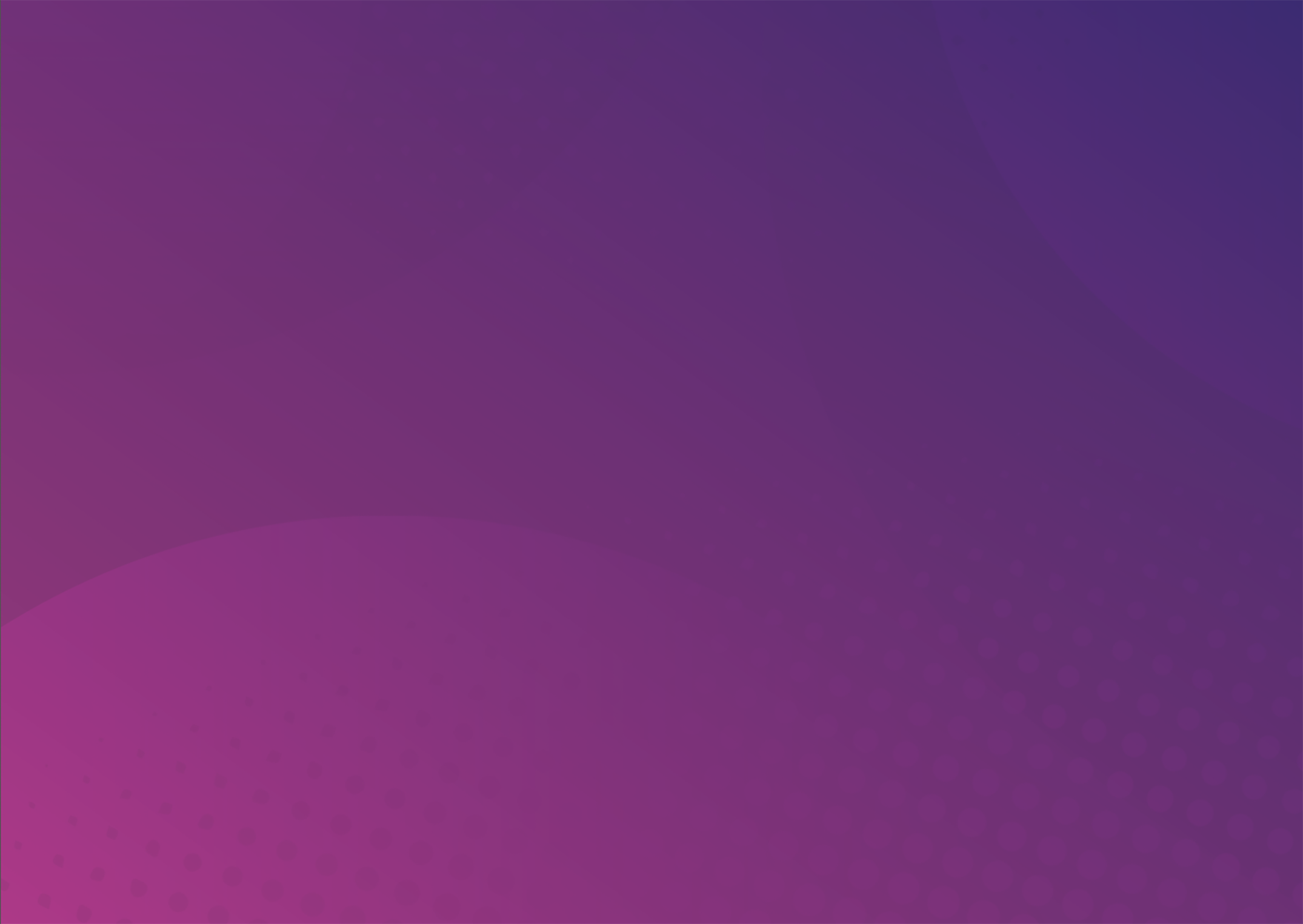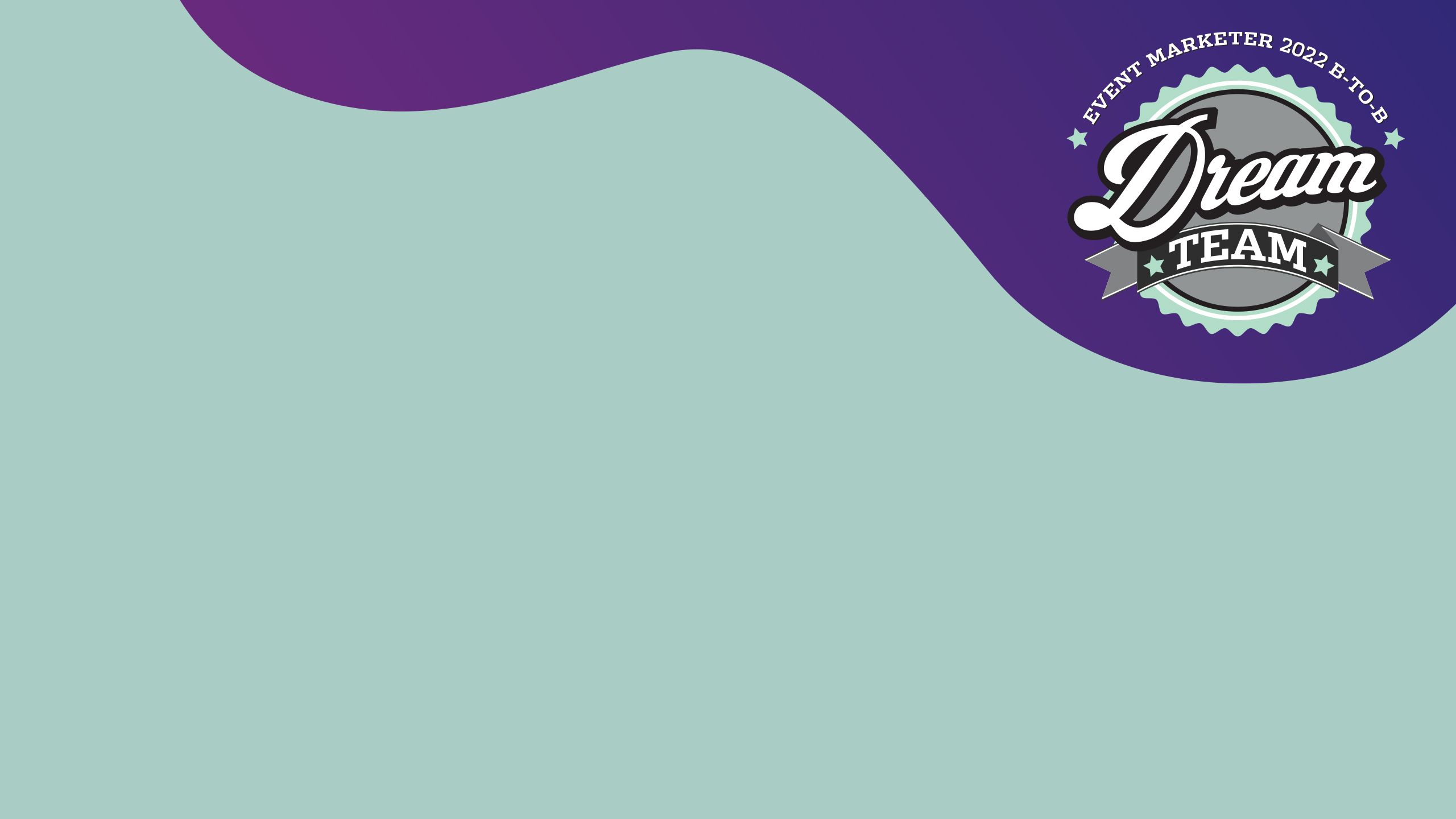 BRAND: GitHub
CURRENT TITLE: VP-Corporate Events
DREAM TEAM TITLE: Senior VP-Brand Experience & Creative Technology
WHY WE WANT HIM: For his film and video production background that inspires better content formats and "beyond the desktop" digital engagement.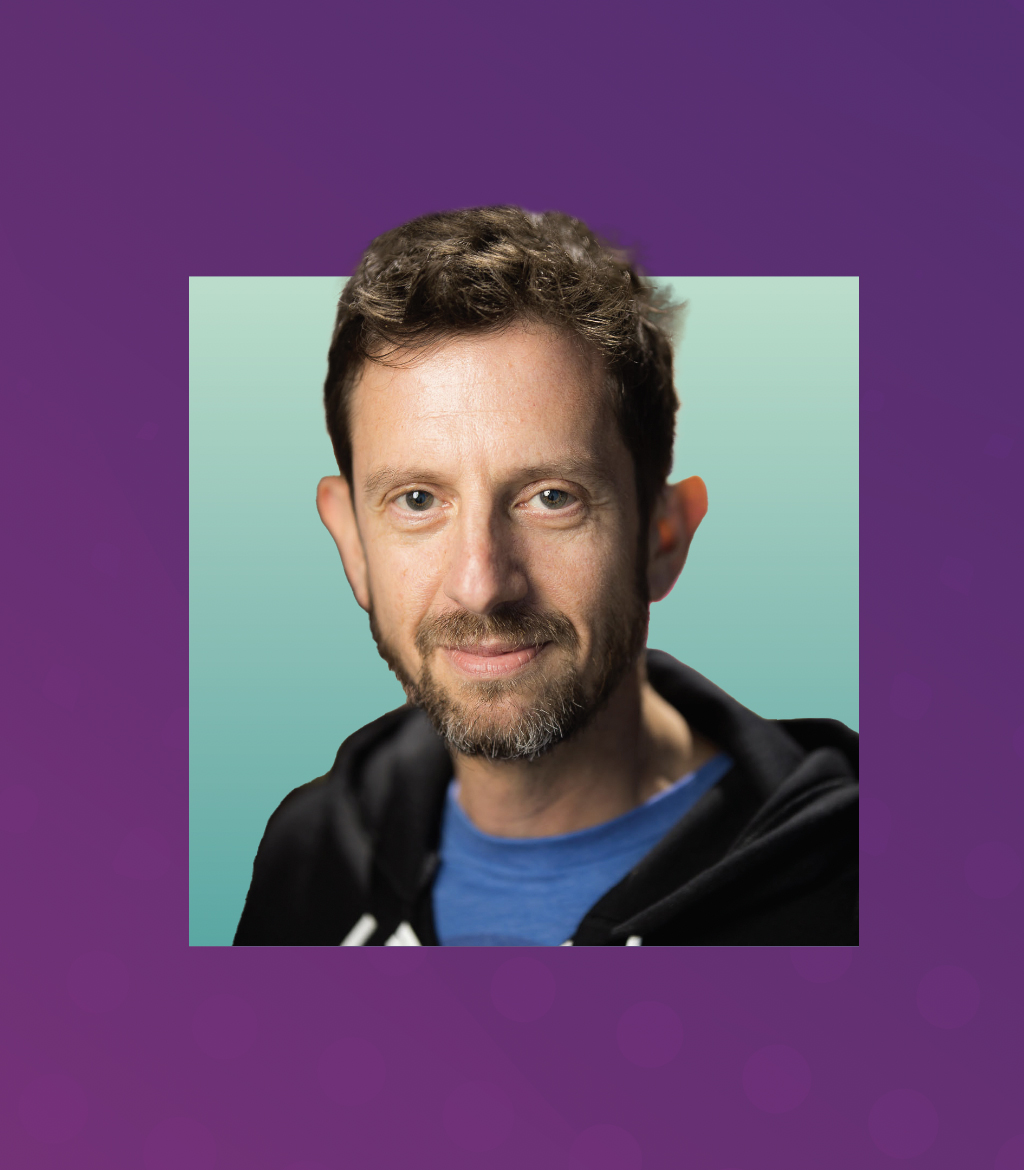 For Adam Walden, events are a family affair. His mother was an event producer who planned large-scale gatherings in their home state of Connecticut. And upon graduating from college, he got his first taste of professional event planning while working for five years at META Group, an information technology research and analytics company known for its large-scale, bicoastal user conferences.
"I remember even from a young age being impressed about the transformational power of events," says Walden. "How a space or someplace you'd been two million times before, with lights and decoration, could be transformed with people coming in to really experience something totally different."
That creative urge inspired his next move, as Walden launched his own film and video production company in New York. He also joined Gen Art, a nationally-recognized arts and entertainment company and marketing agency connecting brands and young adults through film, fashion, music and art.
Working as Gen Art's chief strategist and creative director was his "event bootcamp," managing marketing strategies and programs for 100 annual events for world-class consumer brands like Acura, Armani, Delta Airlines and Starbucks.
While he was working in the consulting agency world, specifically on product brand marketing close to software development, Walden crossed paths with GitHub, the complete developer platform to build, scale and deliver secure software. Today he is the company's vp of corporate marketing.
At GitHub, Walden has brought a fresh eye to the b-to-b brand and its customer event space, evolving the content, corporate events and video broadcasting programs. As executive producer of GitHub Universe, the premier event for the global developer community, this programming has engaged more than 300,000 developers around the globe. He manages up to 12 annual events to strengthen developer and customer engagement as well as brand affinity, which helps identify event effectiveness for ROI.
"GitHub was kind of when everything came together from the technology side, to the event marketing side and now back to the event production side of things," Walden says of his career. "We're set up as a real center of excellence. We're really helping create consistency and best practices."
The pandemic has shifted the GitHub event team's focus to delivering shorter events with a better post-meeting experience. Walden's team, in particular, is also focused on extending the lifecycle of content, maximizing it for social media and for the GitHub sales team. And the secret to recreating in-person interactions, he says, may be in the metaverse.
Of course, operating sustainably is the norm at GitHub, and Walden sees eco practices becoming the events industry standard. The team has always worked remotely and partners with eco-conscious vendors and agencies on everything from meatless menus to ensuring mindful water consumption at events.
"We're looking at carbon-free software," Walden says of the next frontier. "We've been carbon neutral since 2019, and our goal is to use 100 percent renewable energy by 2025. We are on pace for that, and even becoming carbon negative by 2030."
Walden, lead us into the future.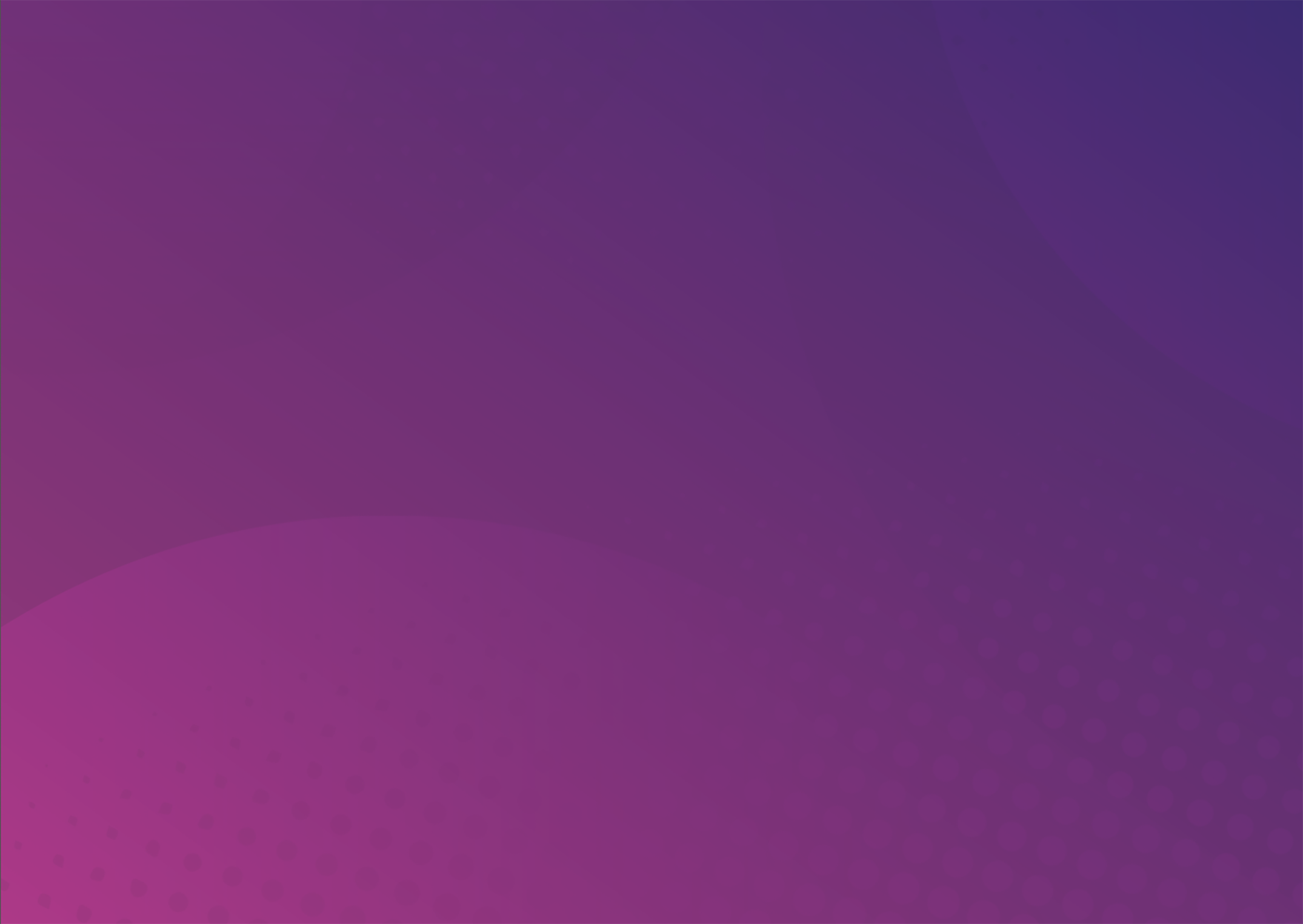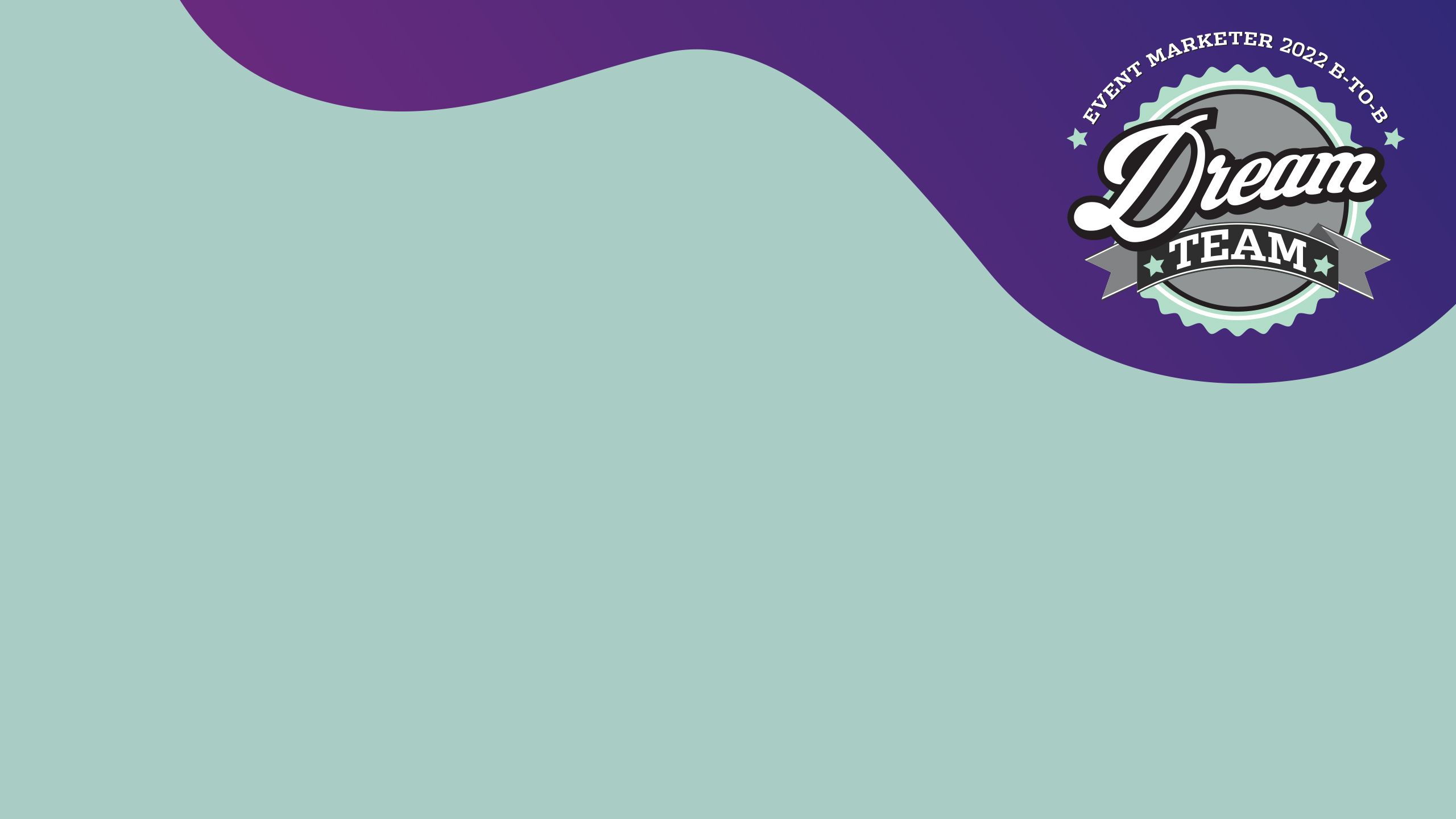 BRAND: DocuSign
CURRENT TITLE: VP-Strategic Events
DREAM TEAM TITLE: Senior VP-Events & Corporate Impact
WHY WE WANT HER: For her versatility as a veteran marketer and for being an "evangelist" to sustainability causes, inspiring her team to stay committed to the planet.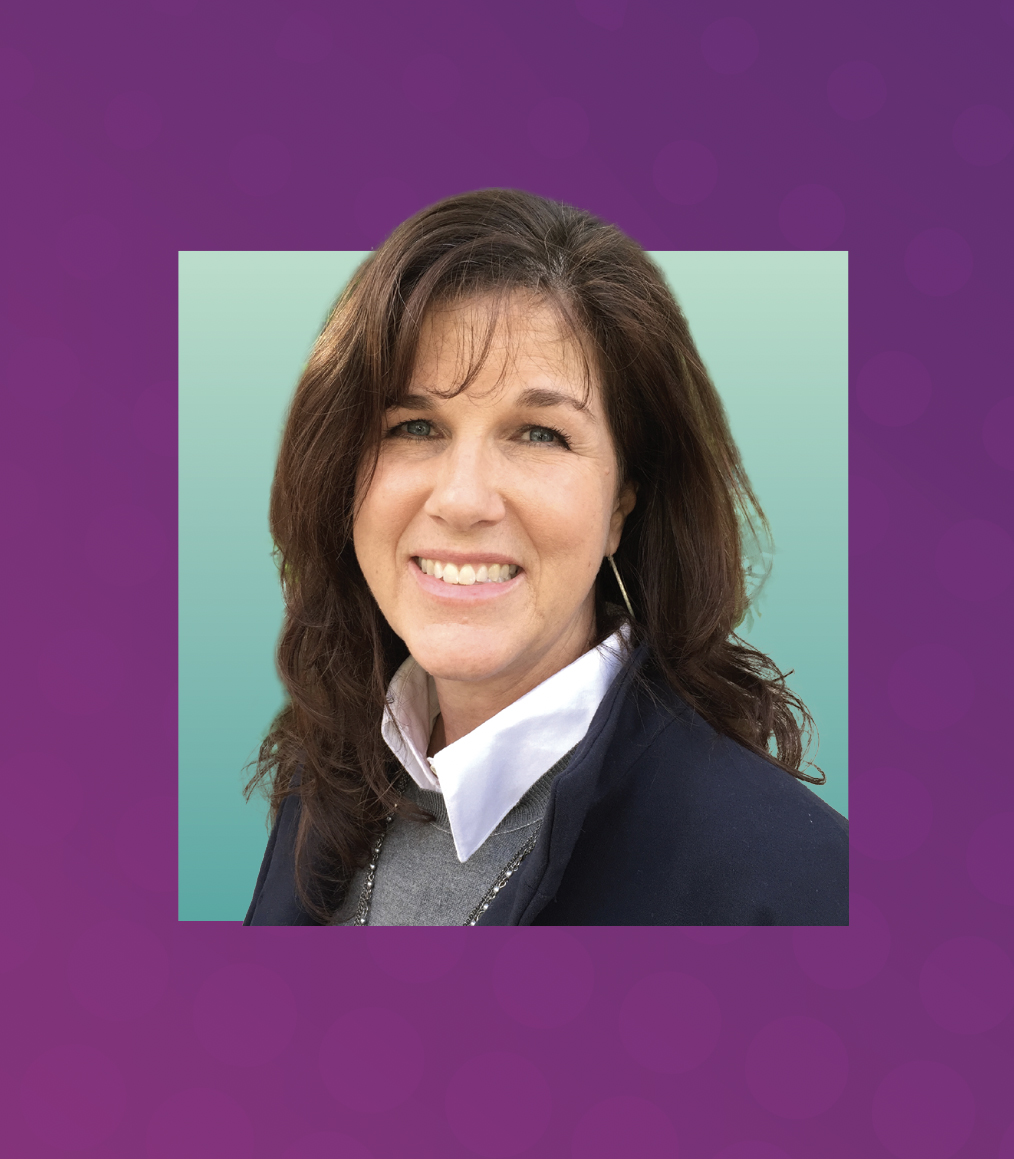 Sustainability is key for Jeanne Robb, vp-strategic events at DocuSign. Her more than 20 years of experience leading teams and events has brought about notable efforts in forest protection, including a multi-million-dollar impact on a save the forests initiative. She is also leading paper reduction, ethical sourcing, eco-friendly swag and inspiring others to participate in community events that support the brand's commitment to protecting the planet. Oh, and she's working on 120 events each year.
Robb's work is centered around top-level, tier-one corporate events, including DocuSign's proprietary events, industry partner trade shows and third-party gatherings. Globally, her event portfolio includes 45 annual digital events not considered webinars. Prior to the pandemic, there were just five global events per year and none were digital.
"When I joined the company, it was a mature startup—this is about four years ago. And we've literally tripled in size since that time. It's been rapid growth," Robb says. "It made me stronger. It pushed me to get uncomfortable, and then some, and I realized that when I came out of the other side of some of the most challenging assignments, I wanted to tackle even more."
Success does not come without challenges. While previously working at Sony, Robb learned how to compete for consumer attention in a crowded space by strengthening competitive advantages and trust in the brand. Building brand affinity retains existing customers—the most valuable asset. She also spent 18 years at Cisco and says of the experience, "It's not just helping sell specific products, but it's really showing up with solutions."
Covid's digital wave and a lack of face-to-face interaction was difficult for both Robb and her company's sales teams. They leveraged events as a "hub" around which to plan and track all customer activities. This resulted in daily, and even hourly, competition for airtime.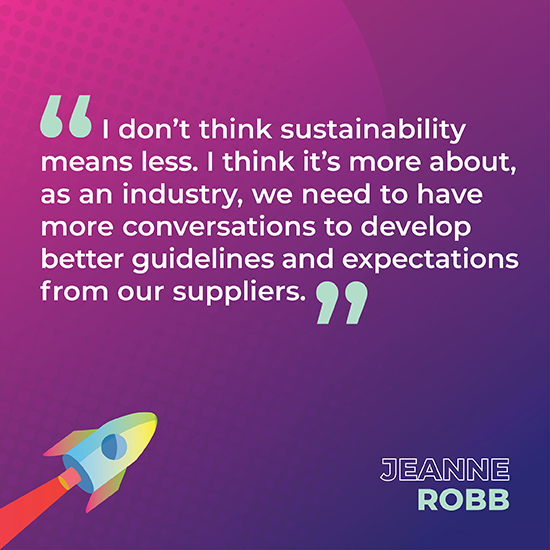 In focusing on the customer journey of the future, Robb says it will be more important than ever to track audiences and their preferences on-site at events. Did they register pre-show, attend a specific keynote or breakout, and view a demo? Tracking buying behaviors is about brand awareness just as much as it is about revenue and pipeline for the company, she says.
Working in the global demand generation center of DocuSign, Robb says that all eyes are on generating revenue and building a high-performing team. The focus is now on growing the brand's proprietary events including a possible multi-city tour and field-driven events. Also in focus (trend alert) are smaller, more intimate gatherings and an investment in advisory councils.
But back to sustainability. Operating as a paperless, digital-first company with a "no print pledge," DocuSign only uses paper if required for event operations and giveaways. All signage and digital devices are donated to schools, and staff uniforms are made of post-consumer recycled material. Robb says that the brand's ceo is even personal friends with, and has forged a business partnership with, English primatologist and anthropologist Jane Goodall to support her environmental efforts.
"We want to be together in-person, and that creates our carbon footprint. So, I think we have to hold ourselves accountable as an industry and, really, hold the entire supply chain accountable," she says.
Sounds like progress to us, which is why you're invited to join our team.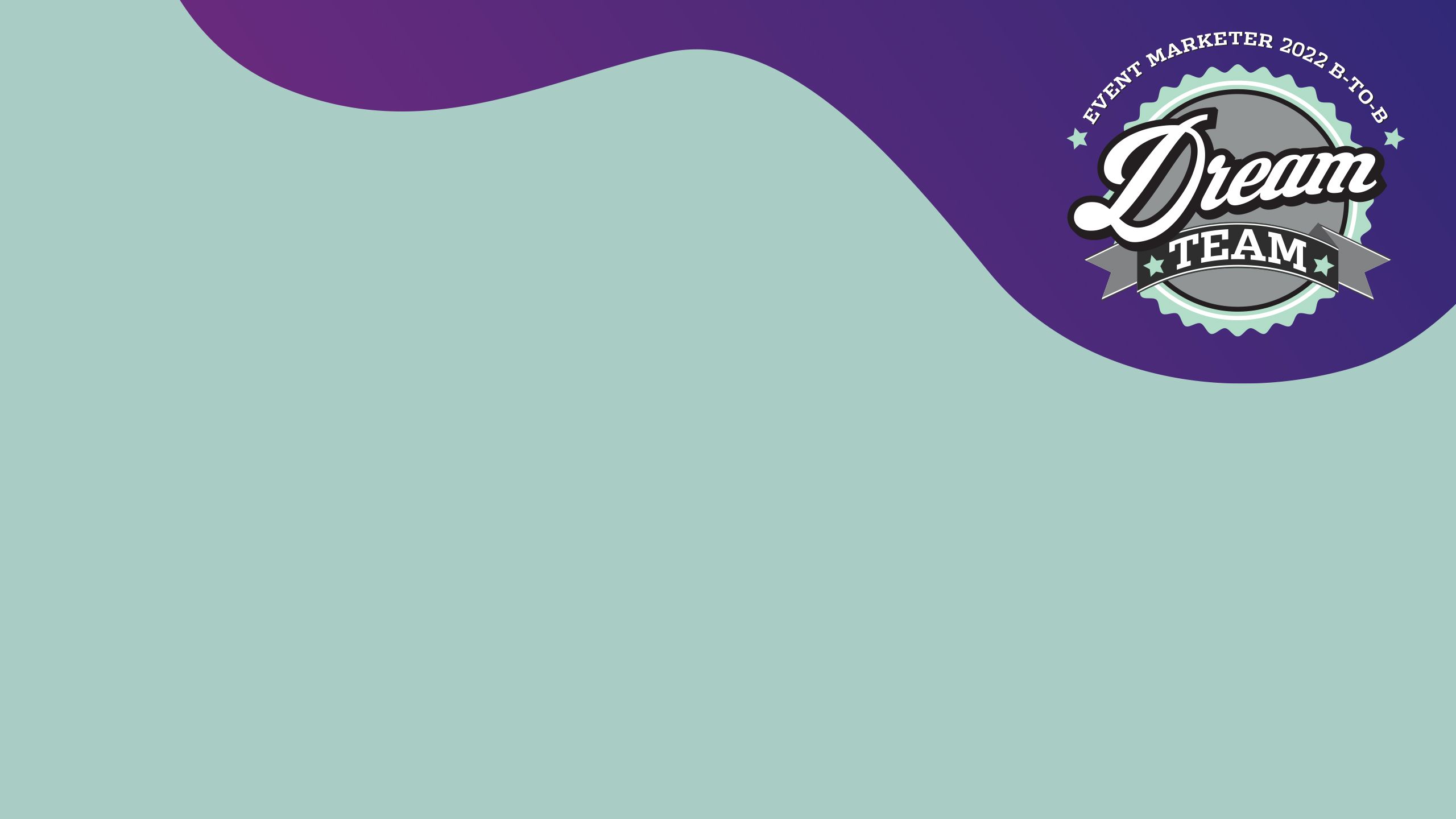 BRAND: Zendesk
CURRENT TITLE: Senior Director-Global Strategic Events
DREAM TEAM TITLE: VP-Global Event Strategy & Communications
WHY WE WANT HER: For her ambassador's spirit and talent in moderating and hosting. "She is quick to take someone's experience or topic and make it clear, relatable, and accessible to everyone," her peers say.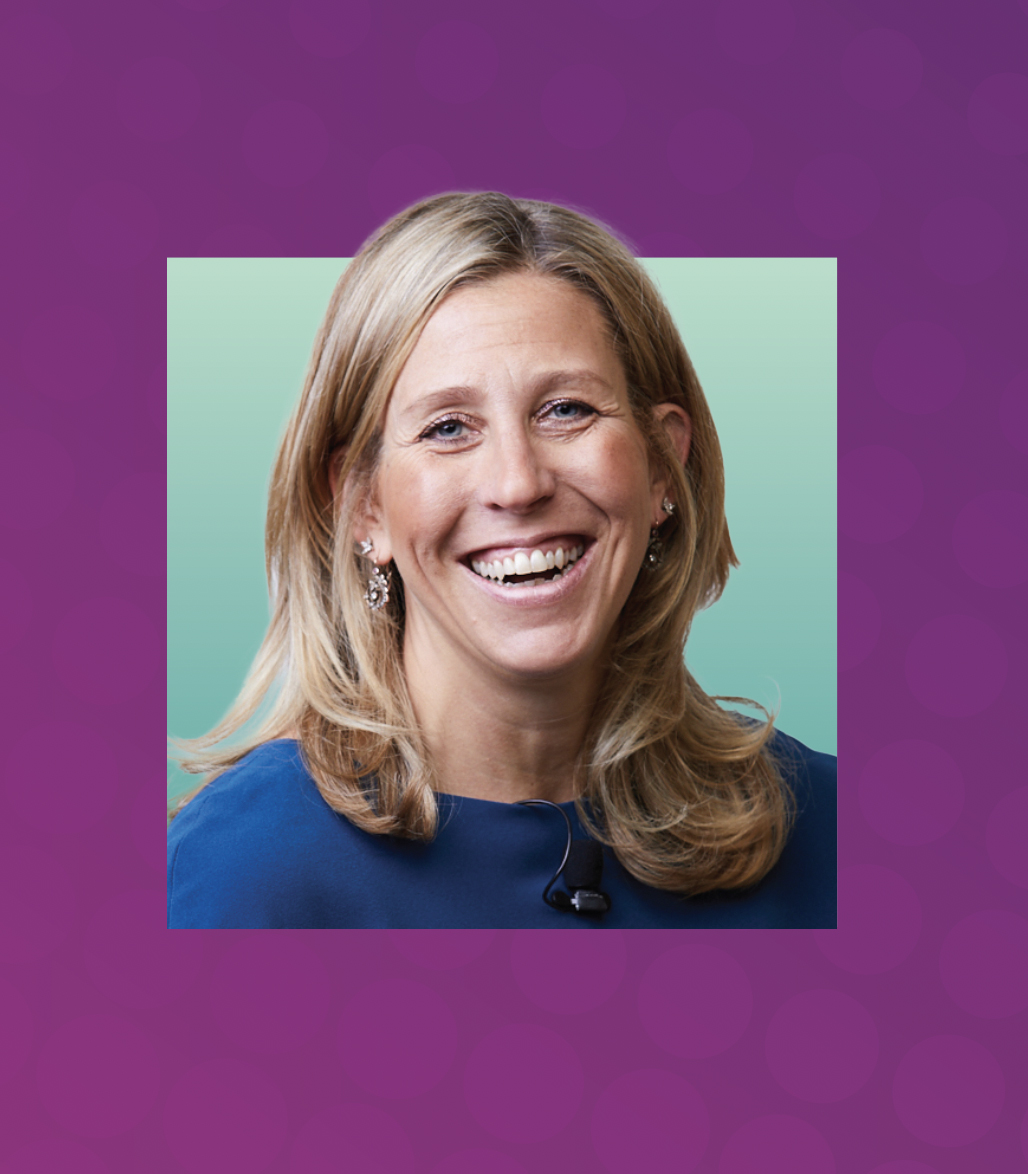 As a former chief of large-scale call centers, an industry expert on the customer experience, and now a strategist for customer-service software brand Zendesk's global events, Sarah Reed is in a unique position to address evolving attendee expectations. For Reed, who originally studied to be a news anchor and brings a wealth of communications experience into her role at Zendesk, the future of b-to-b is more empathetic and spontaneous.
"We're in a noisy space, and it's harder for all of us to keep the attention of audience members. It was hard pre-pandemic because the space was so crowded, but now, with the pandemic, it's even worse because everyone with a Zoom account can technically throw an event," Reed says. "So, to figure out how to cut through all of that noise, it really requires event marketers to think more strategically about how we attract and retain someone's attention. And that means we have to switch stuff up all the time."
Reed joined Zendesk to run its editorial brand Relate, what would become the namesake of the brand's global user conference. She now puts her content, logistics and operations skills to use to strengthen that event. She also manages the brand's multi-country Showcase event series for customer service executives. More recently, she managed virtual and hybrid pivots, which involved reimagining the traditional customer touchpoints.
"It was hard enough in-person, but what I could do is take you by the hand and walk you over to a demo booth, I could walk you over to an executive, I could have you meet a partner in person, and suddenly, you feel more invested in taking action," Reed says. "Now, you're like, 'Eh, I can just shut my laptop down. I can close the browser. I can just walk out of the room.' For us, we have to continuously be thinking about how to make you feel like this is an action you need to take right now. There's an urgency we're trying to build."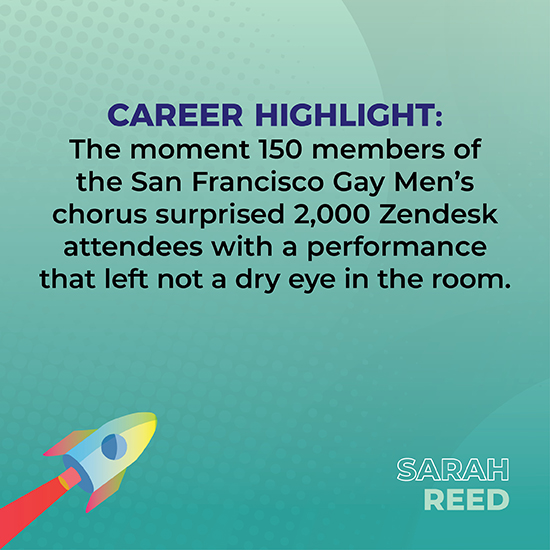 While pipeline and bookings numbers are still as important as they once were, what's now becoming equally as important within her organization is building loyalty and infusing less "tangible" topics into the experience. "It's now OK for b-to-b marketers to talk about empathy in their events. It's actually a good thing. We should be bringing in topics of social impact, topics that were once thought of as 'soft' and that belonged in HR land," Reed says. "Now, we are realizing that our audiences want that, because that's how they create a connection back to us."
Sustainability is a corporate pillar for Zendesk, and the events organization conducts painstaking analysis into the planning process to anticipate waste and find ways to mitigate it through donation programs, charitable partnerships and sponsors who can help offset the costs to do it. By showing real numbers and the potential impact of how their involvement will mitigate that, sponsors see the value and everybody benefits, Reed says.
"I hope that we give our audiences the benefit of the doubt that they're going to want to come along on something new with us," Reed says. "That's how we're actually going to start to change how events are run, how we can actually do this job better. Let's improve the experience, improve the content, make networking fun. They're going to show up."
Sign us up, Reed. Welcome to the Dream Team.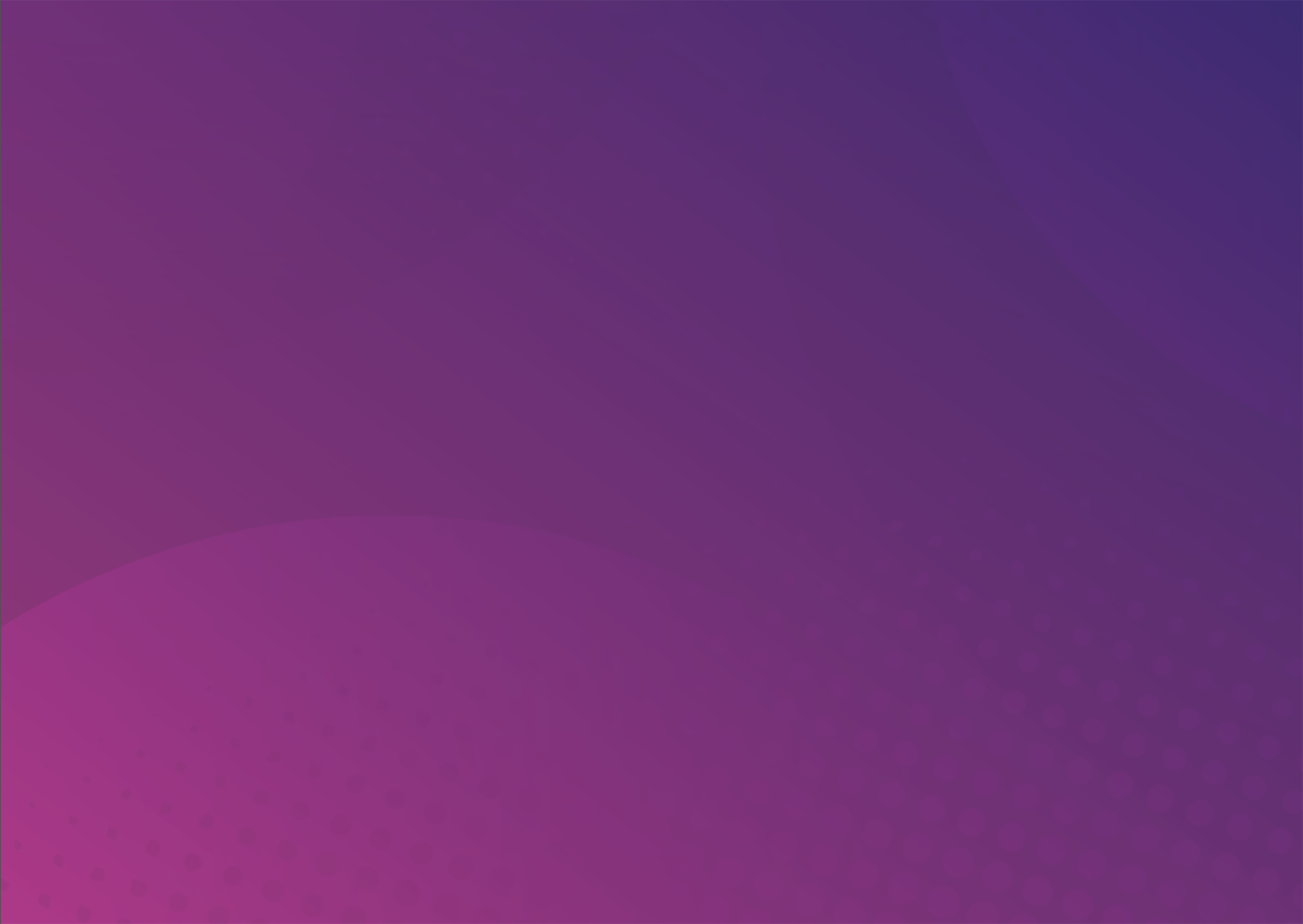 AMON VERSTEEG
Booking.com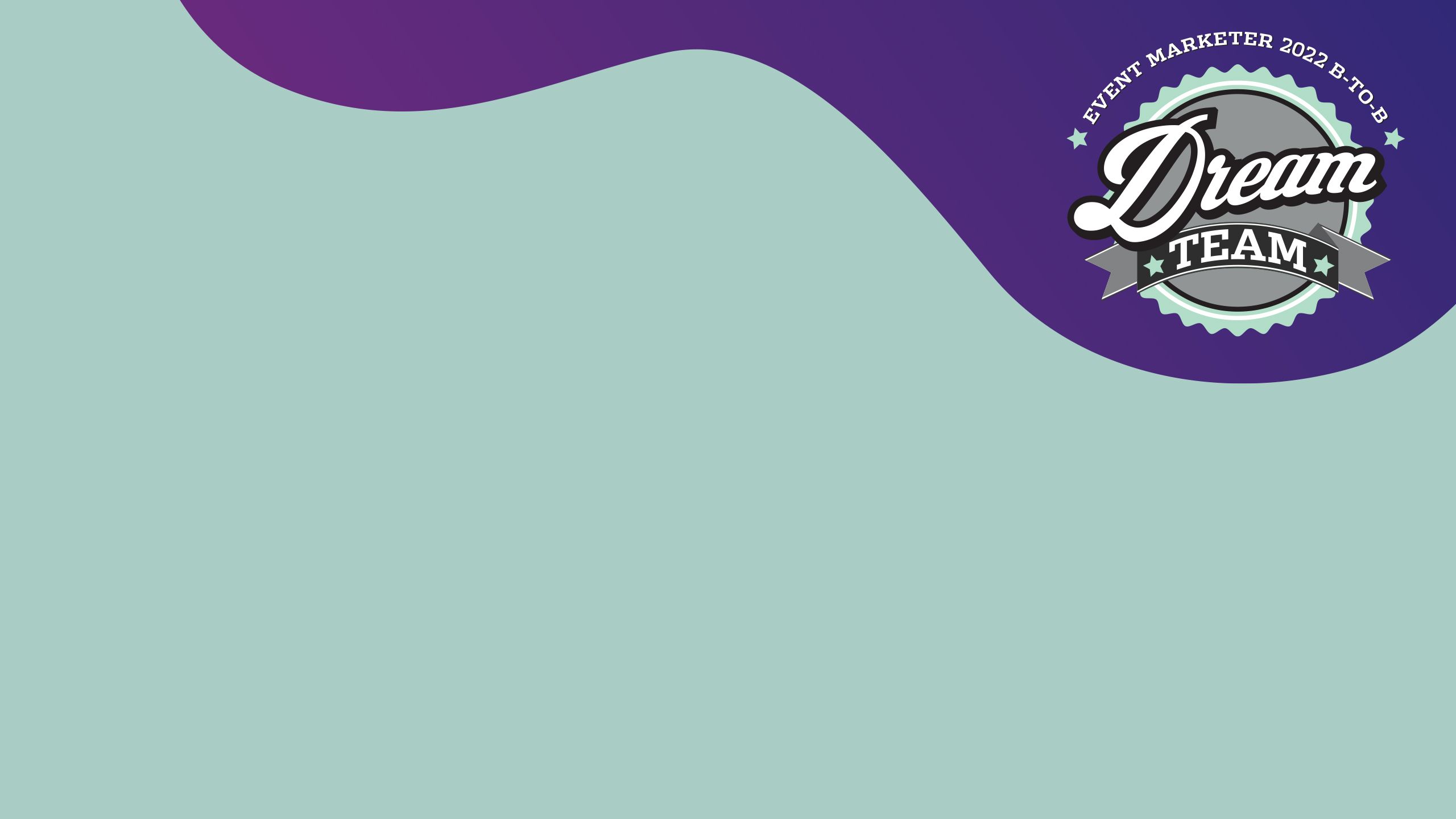 BRAND: Booking.com
CURRENT TITLE: Senior Director-Business Marketing
DREAM TEAM TITLE: VP-Event Content Strategy
WHY WE WANT HIM: For his ability to align everyone, from internal teams to outside partners, on corporate values and operations.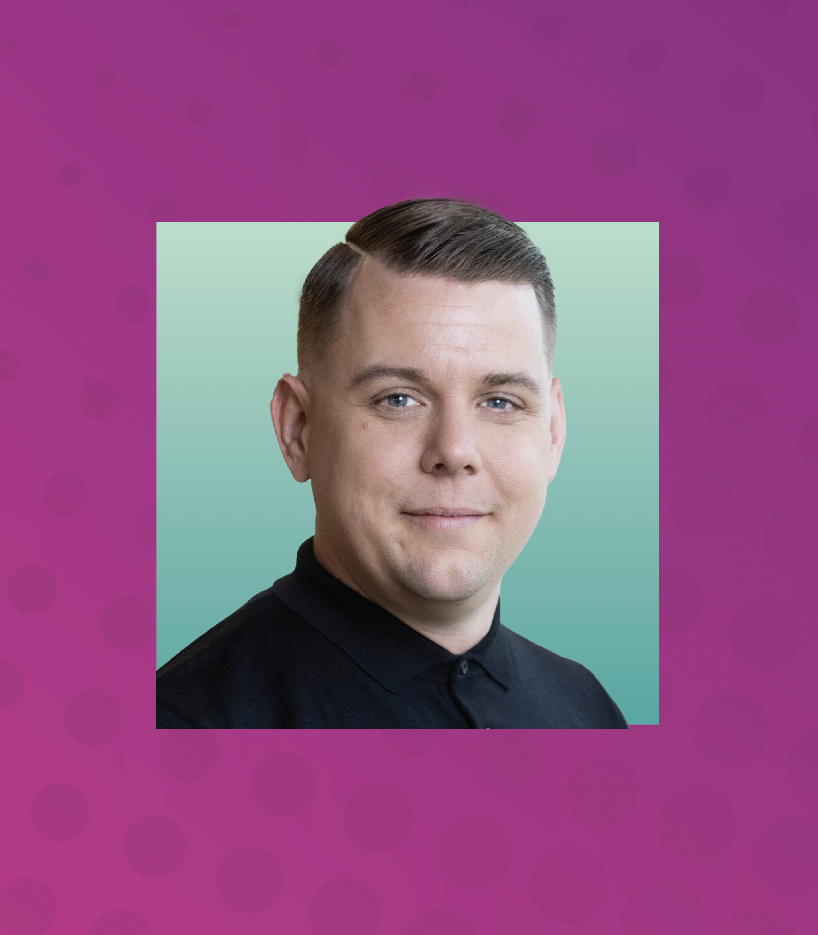 Amon Versteeg personally operates under three main values: being inclusive, being accessible and being sustainable. "So, you say you've heard that before. The difference with Amon is that he walks the talk," his Dream Team nomination reads.
Indeed, Versteeg created a set of corporate standard operating procedures shared across the global events organization that spell out the brand's approach, creative ideation process, expectations, and a vision for the future. It's a mandatory orientation for Booking.com's vendors and event teams—and a blueprint for success, and progress.
"The main thing for me is the belief that standards and operating procedures can constrain people whereas we are trying to design them to do the opposite," says Versteeg. "It actually inspires more creativity."
As senior director of business marketing at Booking.com, Versteeg leads a global engagement marketing division that touches more than 2.4 million supply partners. Working across marketing, commercial, customer success, account management, digital transformation and technology, he is known for his "disruptive strategies" that scale and deliver results. During his 15 years with the brand, he focused on business development. And over the course of the past five years, be built out the company's partner event program globally. He now oversees all internal and external events.
Versteeg leads 30 different types of events per year, from third-party activations, trade shows and exhibitions, to recruitment gatherings, in-house studio events and digital presentations through an internal broadcast portfolio.
"On delivery day, you see the reaction from the audience, and you realize it is amazing to see the event ultimately come to life. It brings you back to the first concept moment and you realize it was a great approach," says Versteeg.
The greatest challenge for Versteeg since the pandemic began has been differentiating events and making them relevant in a saturated landscape. The most competitive of programs, he says, focus in on the role of content, experience, timing and location. For Versteeg's team, it's quality over quantity, and they are partnering with different agencies and freelancers to drive innovation and audience interest in both in-person and virtual shows.
In the new era, event marketers have to look at events as a conversation between the brand and audience, and Versteeg says he thinks of himself as an event attendee to maximize the audience centricity and power of people coming together as a larger group.
"How do you enable thought-starter sessions that I can attend and then go out and converse with an expert and other peers about it, versus sit through a long keynote presentation? I think that people are going to place greater value on the role of connection at events," he says.
Booking.com is big on sustainability, which Versteeg calls a "non-negotiable." Following a set of sustainability principles, he partners with different local experts on efforts like green sourcing for food and beverage.
"The definition of sustainable is evolving, so each year there's new challenges you need to overcome," Versteeg says. "Are we able to walk away and say, 'Hey, we've managed to balance the fact that we are here for a short time and purpose with the fact that we are also contributing back in smart and sensible ways?'"
We'll take that to the bank, Versteeg.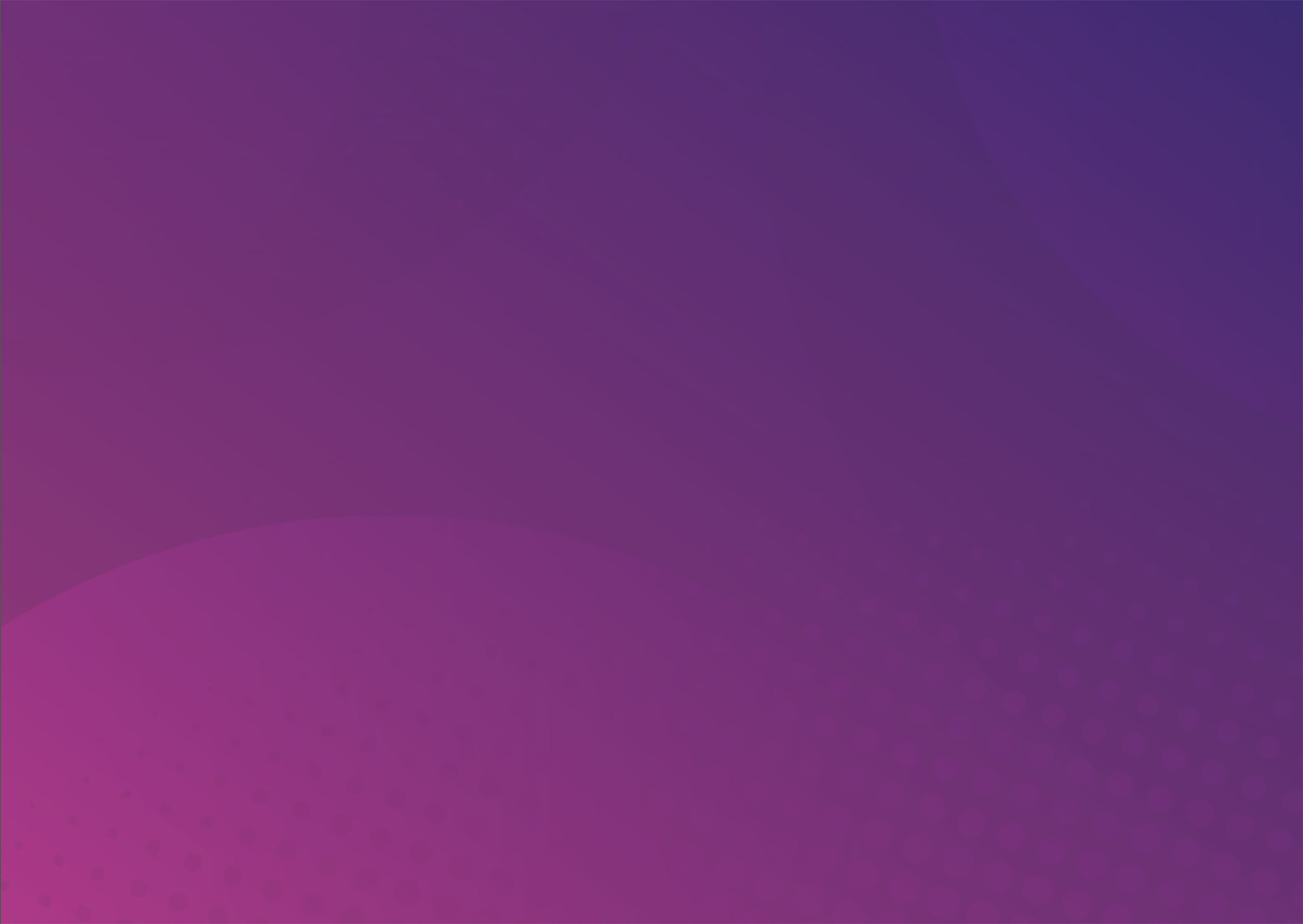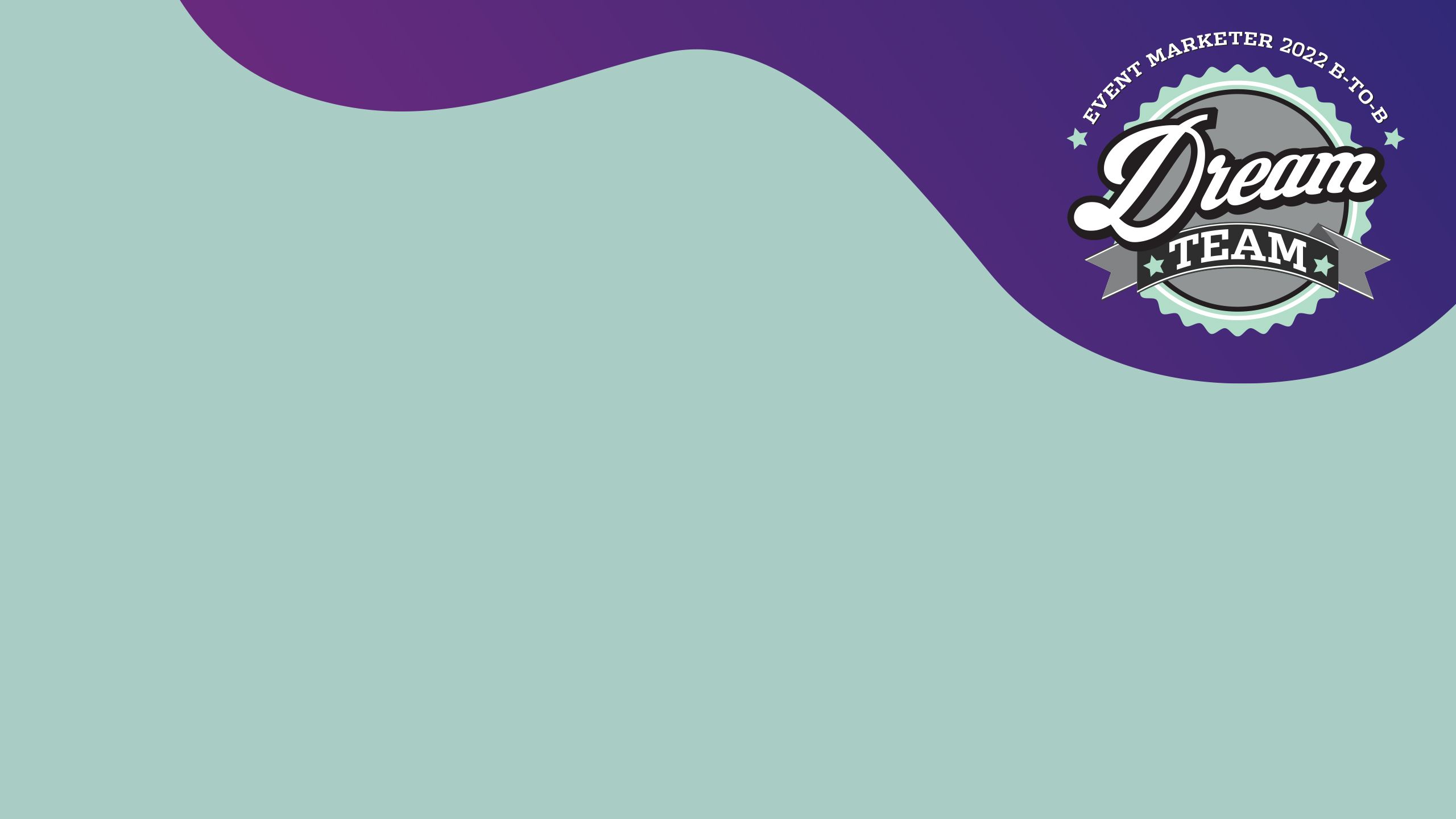 BRAND: NI
CURRENT TITLE: Director-Global Events
DREAM TEAM TITLE: VP-Global Events & Data Strategy
WHY WE WANT HER: For her respect for hard numbers as well as a p.r. background that allows her to communicate compelling stories about the event organization's epic wins.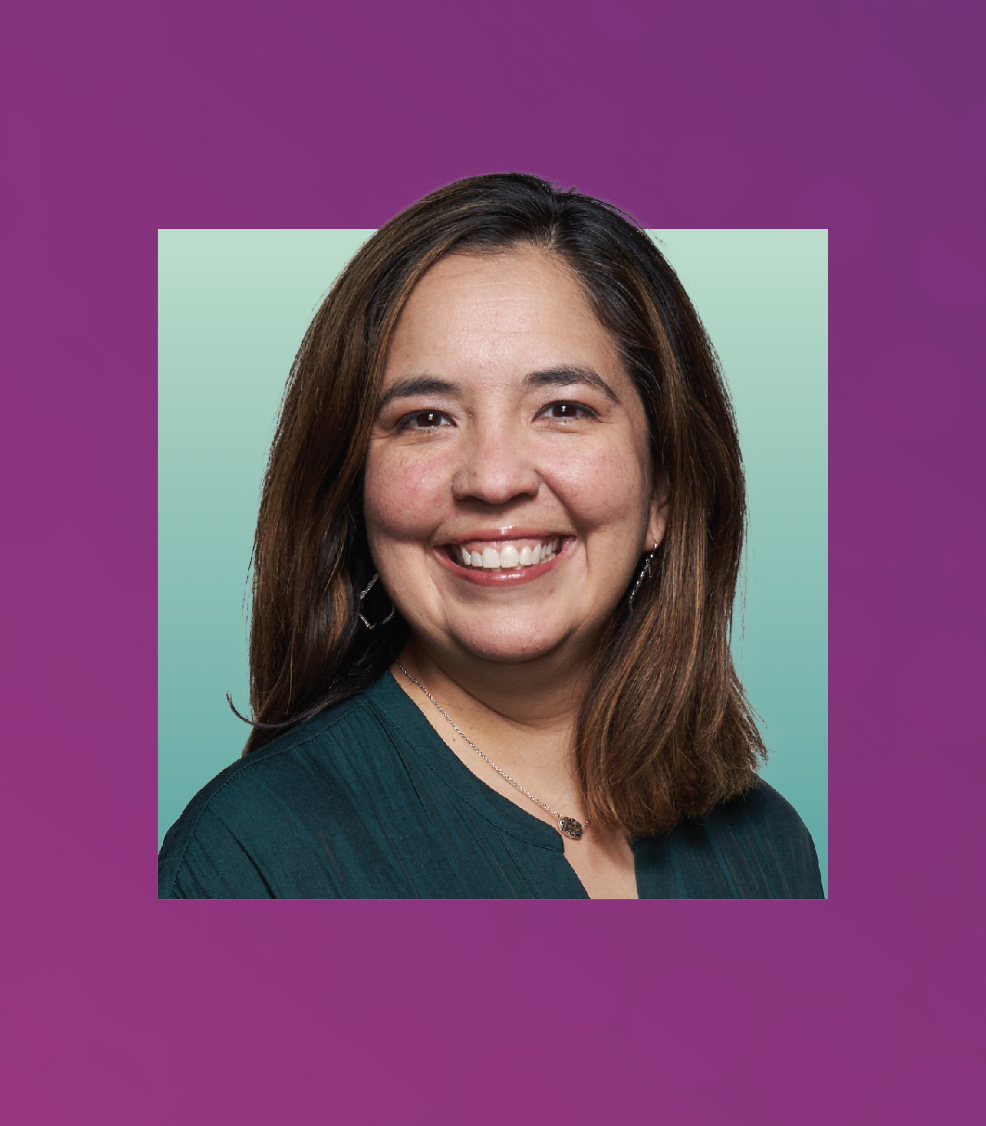 When your audience consists of customers seeking automated test equipment, measurement systems and virtual instrumentation software—you know, engineers and scientists—you can imagine the high level of scrutiny that must have come with transforming 90 percent of the in-person events designed for them to virtual. For Lauren Mireles and the team at NI, however, the 2020 pivot and ultimate execution of 250 digital events became one of the organization's biggest success stories.
"We spent a quarter of our total 2019 budget on our 2020 digital event plan and reached five-times the number of contacts and got 68 percent more pipeline dollars per event," she says.
And the team's 2021 mission was just as impressive as the prior year's outcomes. The digital-first strategy included a "multi-dimensional" event plan comprised of webinars, virtual trade shows, virtual industry events and C-level engagement. "Our efforts shifted from 'Can we do it?' to 'Let's do it better than we have ever before,'" she says.
One such event was a global flagship virtual event the team pulled off in 12 weeks that involved three fully live keynotes by the ceo, designated in-person and remote guests in three different time zones and a new virtual platform built specifically for the event. It was the most impactful single event of the year, according to Mireles.
But in addition to reconfiguring an event portfolio in record time, the team also had to reevaluate a new webinar platform to support its successful global webinar program, which serves as the foundation of the brand's event portfolio, and integrate it into its marketing tech stack.
If there is anyone who can deliver these success stories, it's Mireles. Her background is in p.r., and she was introduced to events while working for the Lance Armstrong Foundation at the height of the yellow wristband movement. There were many different stakeholders to engage and many millions in funding on the line. She has spent the past 15 years at NI.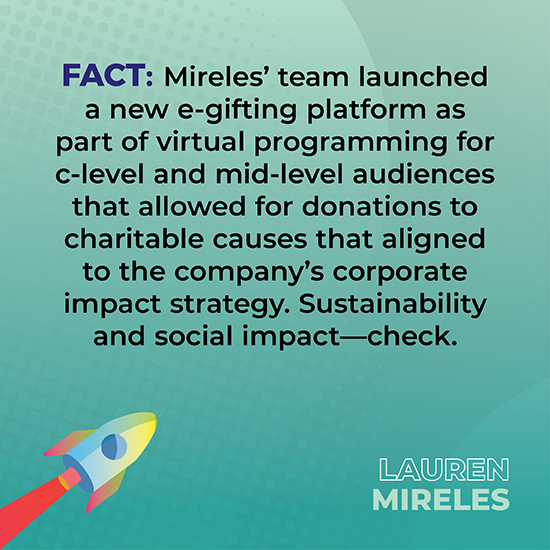 This year, her team is focused on bringing back company-hosted and third-party-hosted, in-person events, while balancing the need for digital. One of the big challenges for event marketers, she says, is pivoting the data strategy back to in-person.
"There's been an explosion of mar-tech related to everybody pivoting, but for us, it's bringing all of that infrastructure together so that it works seamlessly across some of our big enterprise tools, so that we have access to the data and can leverage that data to gain the insights we need to better serve our customers' needs," she says.
In addition to a corporate push to encourage more diversity in engineering, sustainability is among the organization's key goals for the coming year. NI has set a corporate goal related to environmental impact with all organizations, including events, being asked to demonstrate progress by 2030.
"There's a tremendous calling that I feel," Mireles says. "And for us, we're learning as we go, we're seeking out guidance from groups who are on the path to change, and we know that since so much of the narrative has been 'return to in-person' that we have to remember to keep our eye on sustainability."
That passion and calling earns her a spot on our team.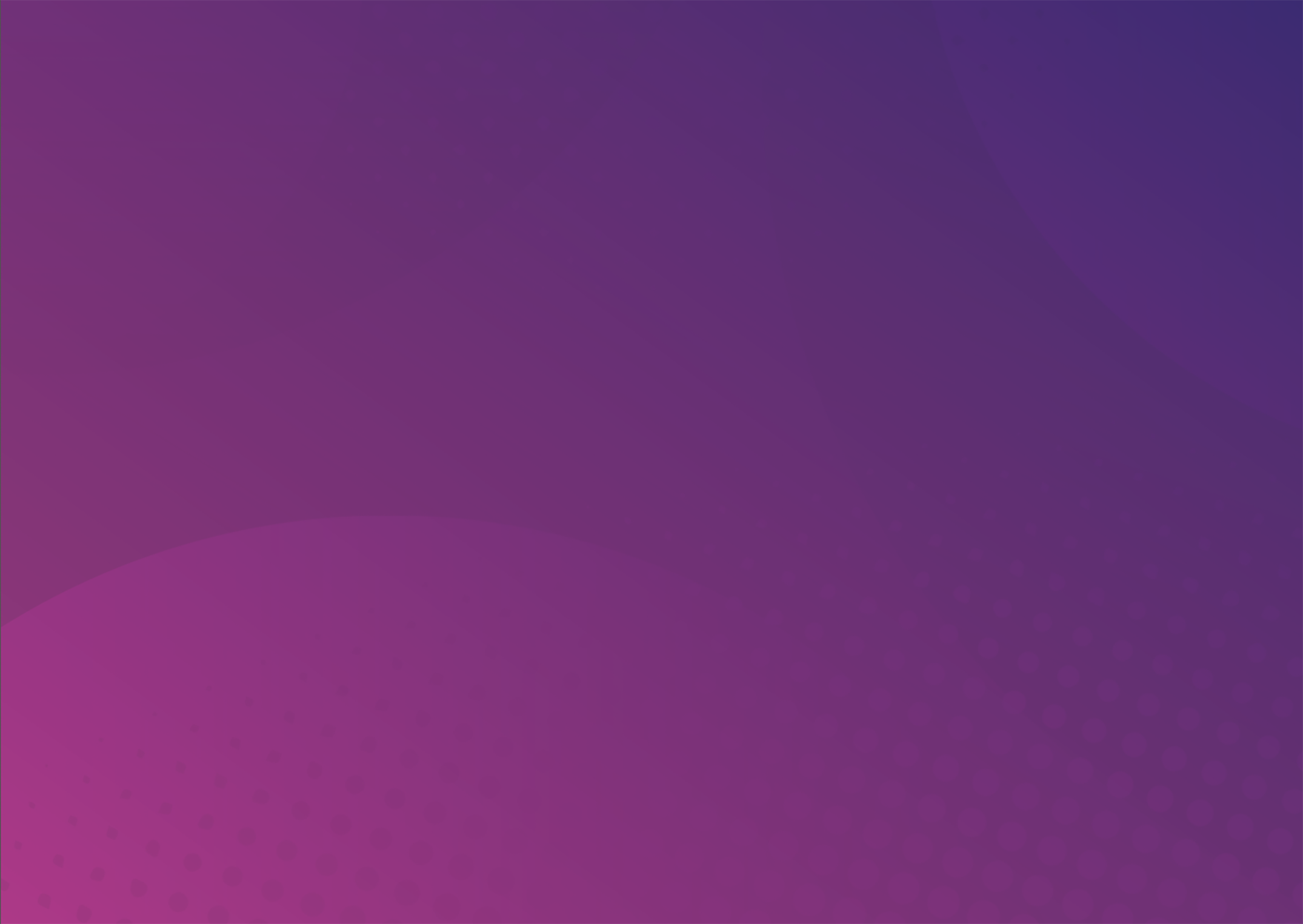 JESSICA IDEN
Boehringer Ingelheim Animal Health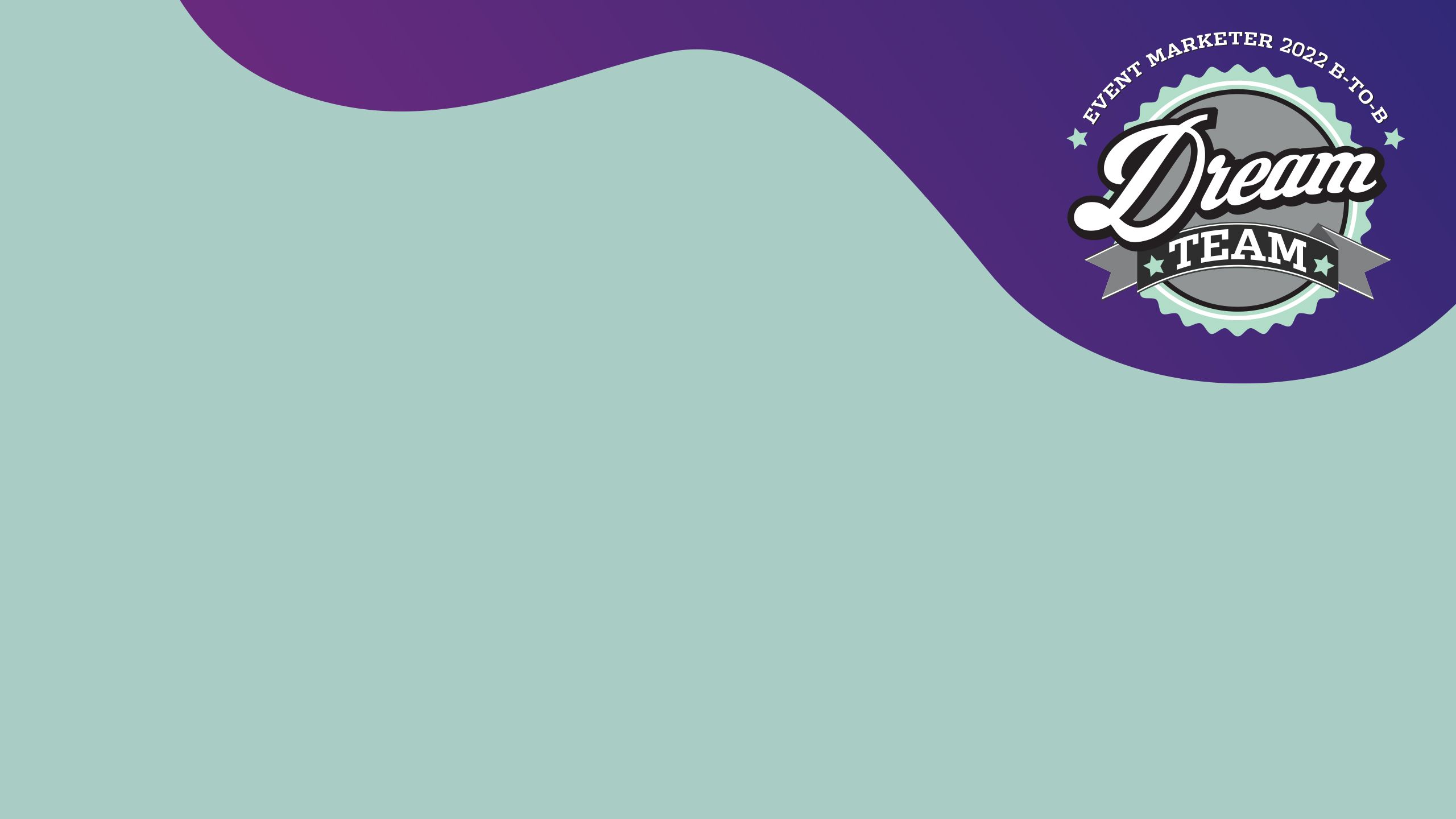 BRAND: Boehringer Ingelheim Animal Health
CURRENT TITLE: Associate Director-Event Marketing
DREAM TEAM TITLE: Director-Attendee Engagement
WHY WE WANT HER: For her keen eye on the objectives of internal stakeholders, while never losing sight of the external goal: creating lasting touchpoints with customers.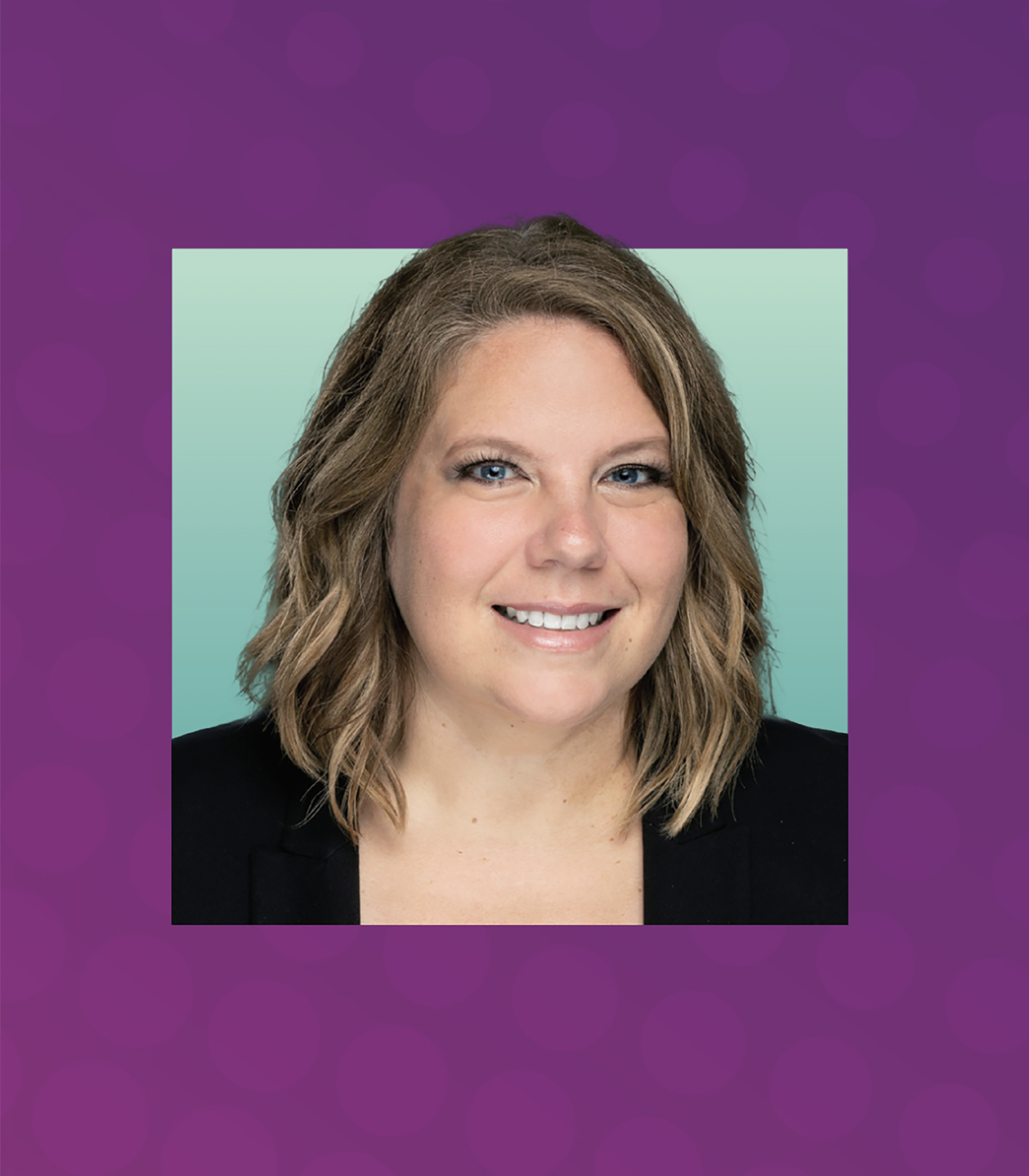 The pet health care industry is valued at $103 billion, and the competition to win the seal of approval from providers who ultimately call pet parents their customers is fierce. For Jessica Iden, who was introduced to the world of face-to-face engagement while working in marketing at a clinical research site, becoming No. 1 in the hearts of these minds requires a little creativity and fun.
To that end, Iden embraces the challenge of dreaming up interactive, memorable and shareable experiences within a space that is rather scientific and technical and that can contain regulatory roadblocks—though there are fewer rules surrounding animal health than there are in human health care.
"Be it puppy soccer, creating a mechanical flea or introducing a Pokémon Go-type of activation where attendees had to capture fleas and ticks all over the convention, I am always looking for innovative and disruptive experiences in that live space to engage our customers and distract them from our competition," she says.
And she's been successful. In her role, she manages all aspects of the on-site presence for Boehringer Ingelheim Animal Health's customer-facing events for brands including NexGard, Heartgard and Frontline Plus. Pre-pandemic, her team produced or attended upwards of 30 conferences and 32 customer events annually. She was involved in the NexGard launch campaign at the North American Veterinary Conference in 2014, which catapulted the brand to the No. 1 spot in its category. It now enjoys a more than 40-percent market share. Overall, her "activation" over "exhibit" strategies resulted in a 350-percent increase in customer engagement across three major industry shows versus a traditional exhibit.
For Iden, one of the biggest takeaways of the pandemic has been the importance of content marketing over product messaging, recognizing that this was one of the true success stories that came out of the virtual pivot for her team. Not the virtual booths, not the gamification, but the content.
"We saw the reach with education in the digital space was great. Engagement was high with numbers that we would never get in the live space," she says. "Virtual town halls and programs around product education, there's still an appetite for that."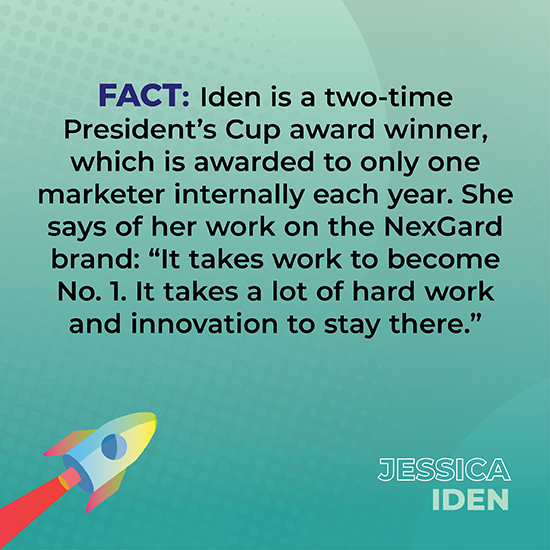 Digital, she says, will continue to play a key role in supporting content programming as well as sustainable event practices.
"We have to be more thoughtful about our presence and take a look at where we can expand our digital footprint so that there's easy access; where we can create smaller, more localized events to reduce the mass waste of large gatherings; and then—and I think this is important—really get to know our customer base," Iden says.
Her team examines attendee habits to identify potential areas of waste, and knows that their customers, for example, will take home pens, notebooks, wearables and drinkware, and use them in their personal lives or in their clinics.
"I focus on making those items premium and desired so that they do take those with them and they don't end up in the trash or at the hotel," Iden says. "What resonates with your customers varies based on demographics and personalities and job functions, so being more mindful of those things creates a more sustainable thought process as we move forward."
That recognition that many small changes add up to something big, and her focus on the joy of engagement, lands Iden a spot on our Dream Team.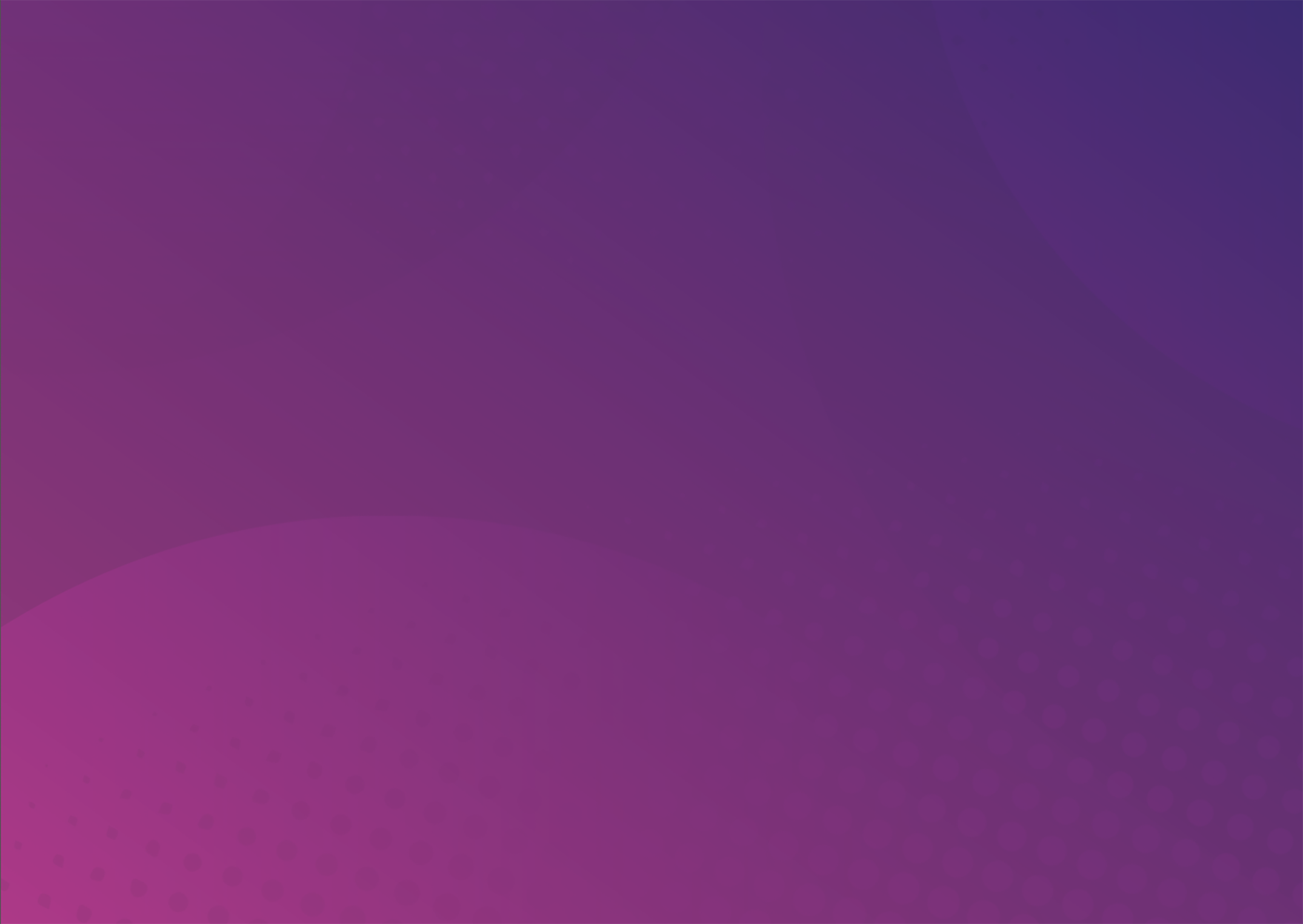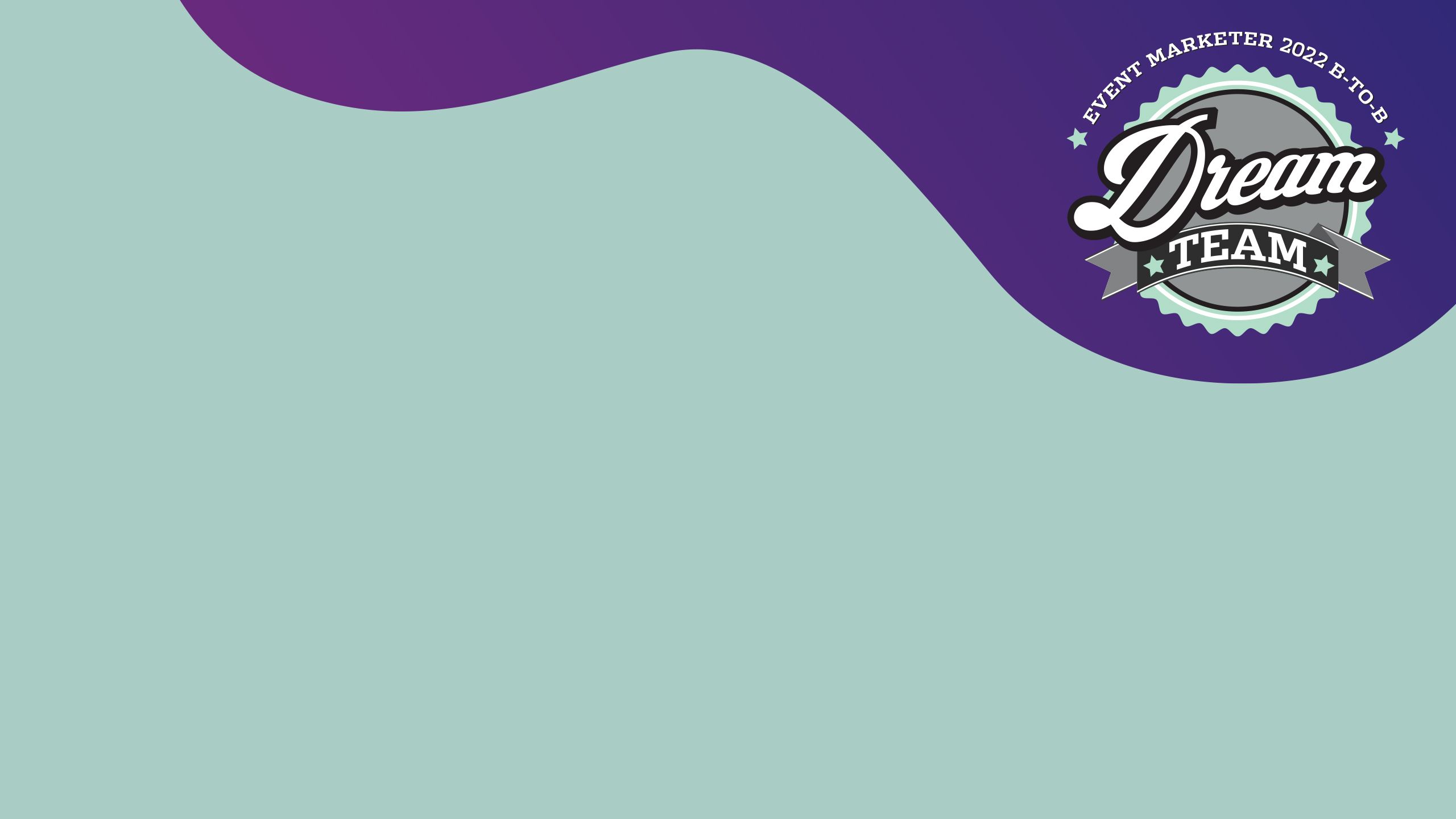 BRAND: Yahoo
CURRENT TITLE: Senior Manager-Events and Experiential Marketing
DREAM TEAM TITLE: Associate Director-Events and Experiential Marketing
WHY WE WANT HER: For the breadth of her experiential background that includes leading some of the industry's hottest tentpole events.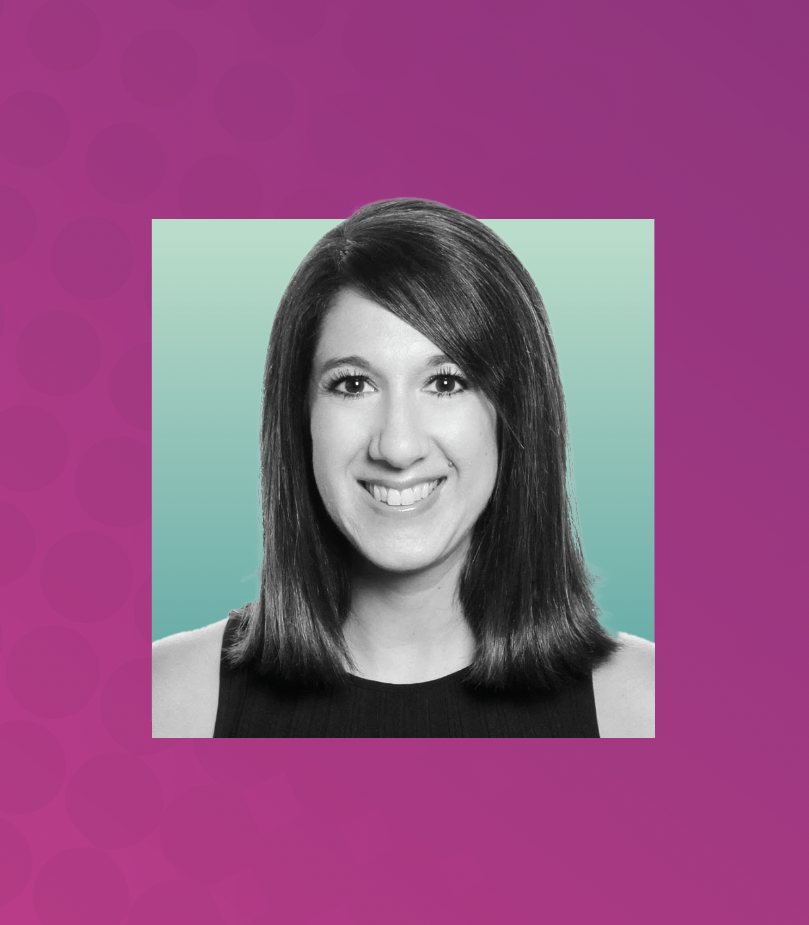 Alyssa Lacoff launched her career working in television advertising sales, then grew into the publishing world where she supported magazine executives at InStyle and People magazines. You might say it was her first taste of strategizing for, and engaging, key stakeholders.
"At my first big event for InStyle, I saw everything come together from start to finish. I was so excited to see how a raw field was transformed into an amazing experience for clients. That's when I realized that I loved creating experiences and wanted to continue on this career path," Lacoff says. "That 'doors open' moment is what truly excites me and keeps me passionate about this industry."
As the senior manager of Yahoo global events, Lacoff leads some of Yahoo's largest and most impactful b-to-b event programs, from Cannes Lions Festival of Creativity to the brand's AdWeek presence to a proprietary Partner Day hybrid program to, just a couple of months ago, serving as the event lead on CES 2022. And there, she demonstrated serious pivot chops as the program moved to fully virtual two weeks prior to the event.
Her "quick and decisive" actions yielded sizeable savings and credits and drove more than 140 new sales leads, placement in CES's video platform and more than 1,000 virtual tour videos on the platform, among stats. She effectively wrote a new playbook for future events.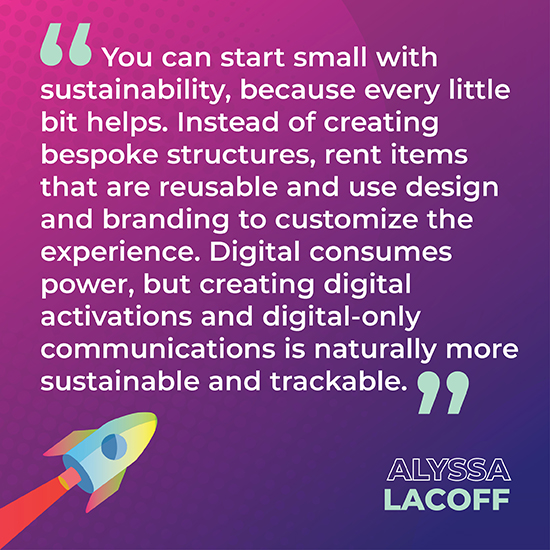 Overall, she is in charge of producing on average 15-20 events of varying sizes each year and, overall, the larger team produces more than 100 events per year including b-to-b, brand (Yahoo Sports, Yahoo Fantasy, Yahoo Finance and MAKERS Conference) and internal events.
"Before the pandemic, there were a lot of large experiential activations across the industry. Now I'm seeing a focus on more curated, intimate events," Lacoff says. "The goals remain the same—deepening client relationships and driving revenue—but we've realized that these higher-touch experiences are driving the same results. I hope to see a strong focus on accessibility and diversity and inclusion across the industry, as it's important to our team to work with vendors who share the same goals and values."
The shift to virtual events has sparked her interest in video production and custom website strategies that make virtual experiences more creative and engaging. And in today's world of hybrid events, she actively seeks out ways to create growth through digital extensions that allow her team to reach larger audiences through video and social media.
She plays a key role on multiple Yahoo task forces, and is leading the team's sustainability efforts. Among her recent contributions: Putting guidelines in place for the organization's premium partners that focuses on recycled packages and materials, sourcing products by diverse suppliers, and tracking carbon emissions in where and how the brand ships and stores inventory. As part of this plan, Yahoo is rolling out a new program that allows clients to forgo gifts in favor of donations to charity.
All of this, on top of being a rock-star b-to-b event lead. We'll have you on our team, Lacoff.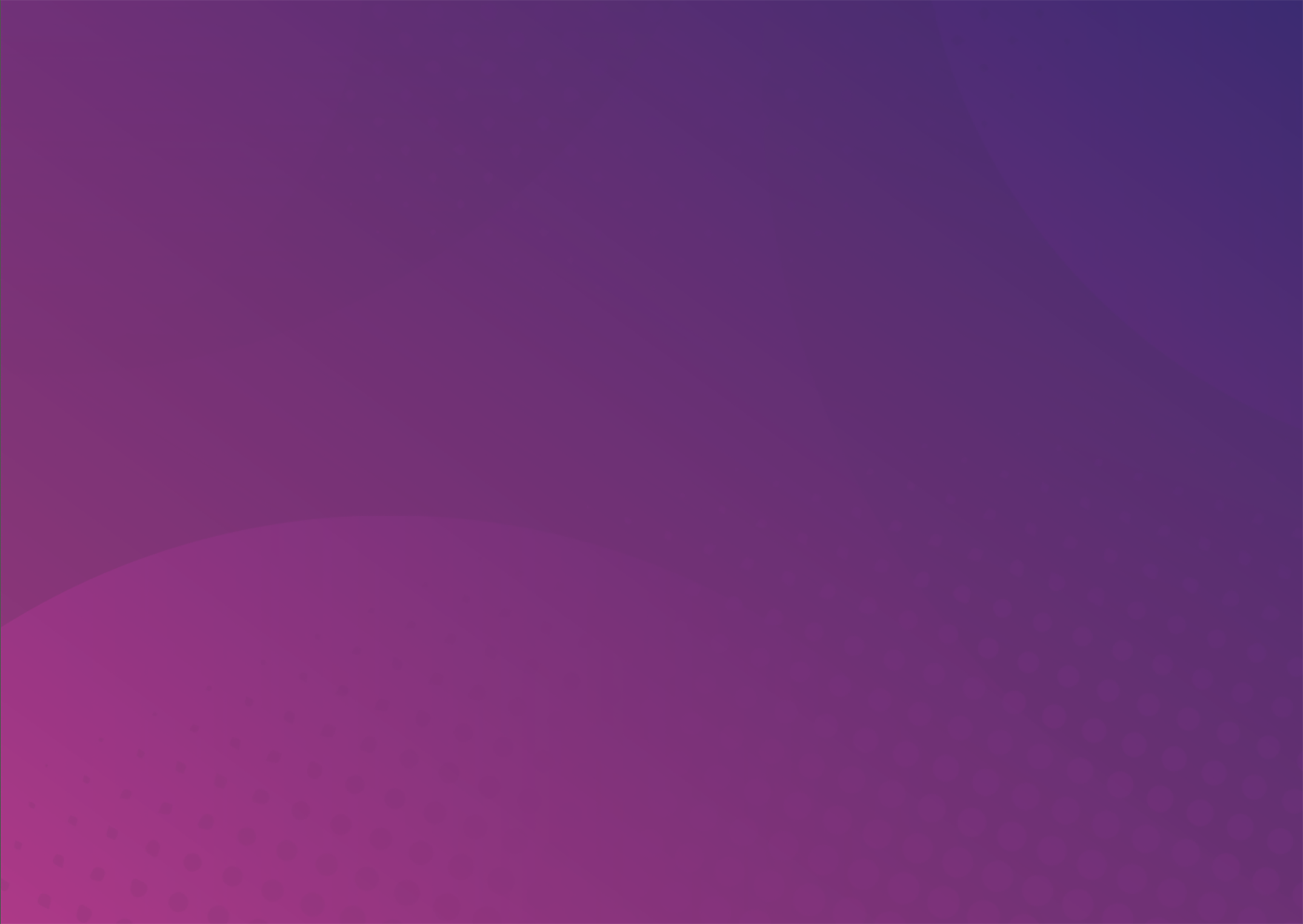 NADINE OSONG
HERE Technologies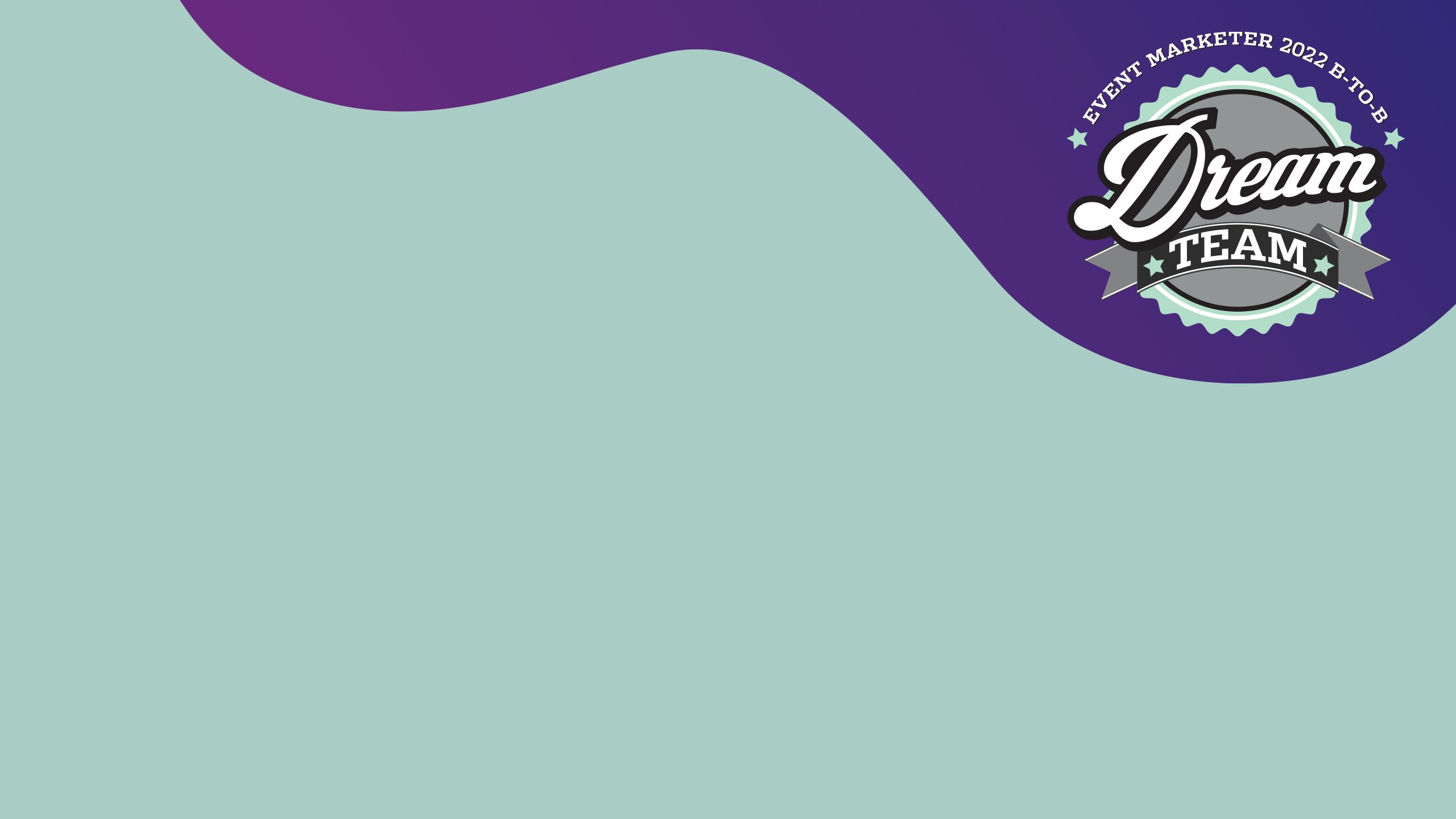 BRAND: HERE Technologies
CURRENT TITLE: Specialist-Experience Marketing
DREAM TEAM TITLE: Manager-Experience Design
WHY WE WANT HER: For her background in sports that is not only a differentiator in the b-to-b space, but that allows her to look at all customers as potential fans to create deeper connections.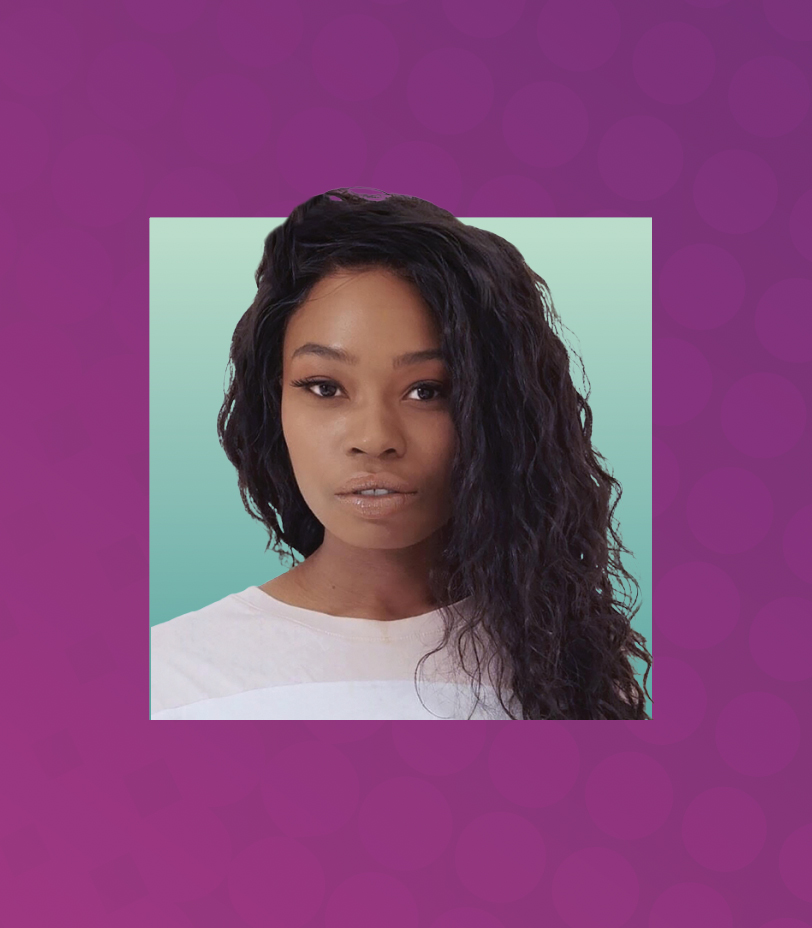 They say no two pathways into events are the same, and Nadine Osong's story begins on the soccer field, where she worked in sponsorship marketing and planning for the likes of D.C. United, Manchester United and Major League Soccer. Her roles focused on the execution of sponsorship agreements, but they crossed over into events as she headed up grassroots initiatives like targeted community tournaments. It all clicked.
"What I love about events is the people you meet—in my case, from all over the world and from different backgrounds. They're so excited to be at this place, at this event, in this moment, and you know that you had a hand in creating that for them," she says.
A move to Berlin would open up the door to a new opportunity at HERE Technologies as an event project manager that allowed Osong to stretch her wings in the space. HERE, which provides map and location data technologies, solutions and products to an array of OEMs, from car manufacturers to supply chain and logistics behemoths, activates all over the world.
"Before I started here, I really had no idea just how much location plays a role in our lives and almost everything that we do—most people don't," she says.
The team Osong works on manages incentive programs and events for top sellers, as well as a proprietary event, Directions, that was growing pre-pandemic and continued an upward trajectory amid the pivot to virtual. "We want you to learn about us and what we can do, but really, we want to share what other people out in the world are doing with location," she says of that event.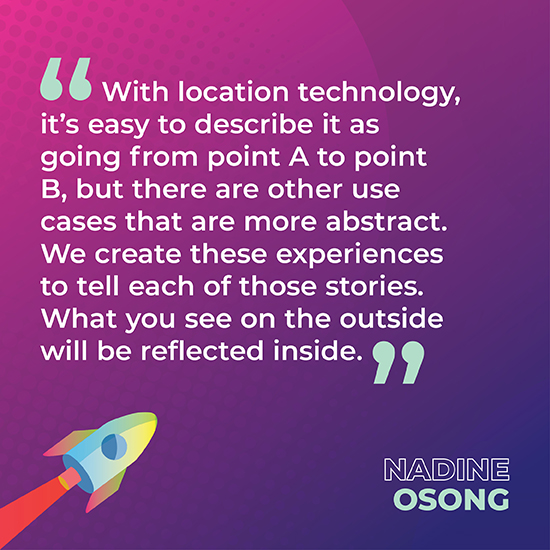 The team also manages the CES program, which is one of the brand's biggest events of the year and is anchored by a two-story, 1,600-square-foot installation offering a journey of use cases, product showcases and experts at every turn. The entire booth kit is reusable and customizable and relies on natural light to improve energy efficiencies.
"As a company, we're working on a sustainability summit with our suppliers in hopes that we can have a discussion and determine what best practices they have, and what we're seeing, to push forward," she says. "For us, it's not just working with our partners but how we can encourage our attendees to be sustainable as well and make that part of the program."
For Osong, one of the biggest challenges in b-to-b and in her space, in particular, is catering to a variety of roles and industries. It's one of the reasons the team zeroed in on the user experience as it pivoted to virtual, avoiding the urge to try to recreate the in-person experience.
"Working in location technology, we may be engaging the cto, the ceo, the cmo, a product manager or a developer. There are a lot of different personas that you're trying to target and different buyers across a lot of different industries," Osong says. "You're constantly trying to figure out what they need and how you're going to communicate a clear message that resonates with everyone."
One strategy that worked well for the team: getting more voices involved, and creating more opportunities for attendees to participate in the content and conversation. Not surprising, coming from a globe trotter like Osong. Welcome to the Dream Team.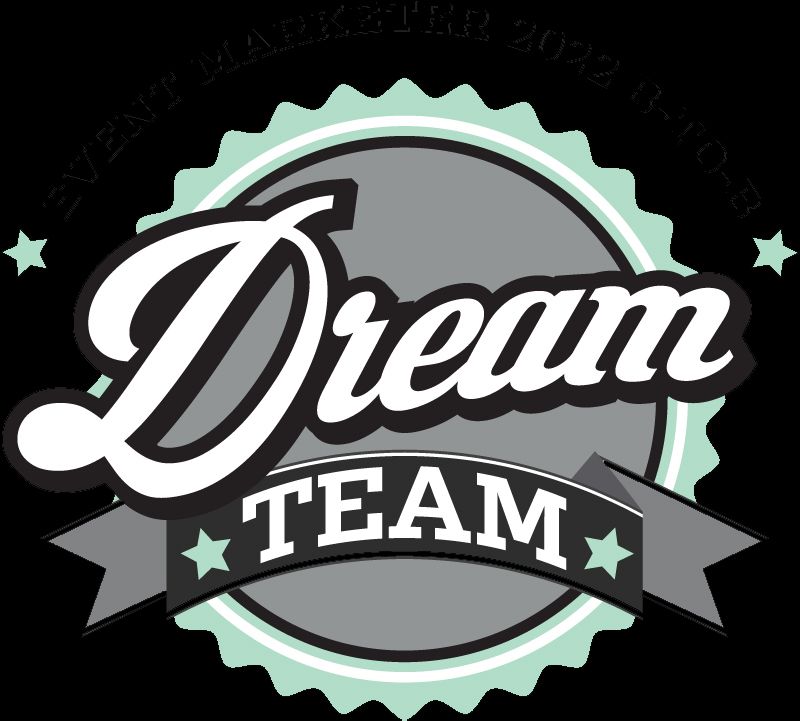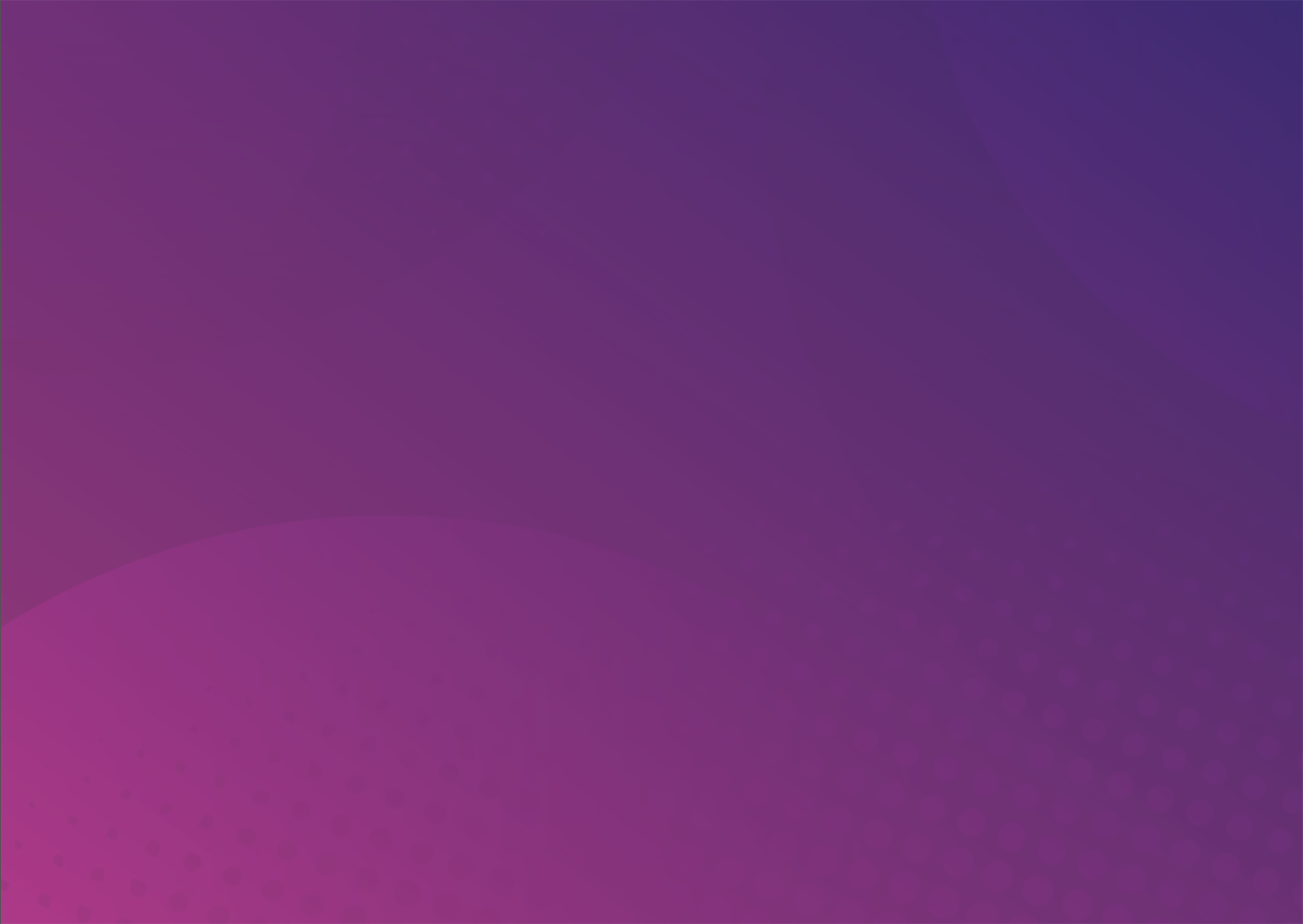 Want a jump start on the
2023 B-to-B Dream Team?
To receive the latest news and calls for submissions, sign up for EM updates

here
.