2020 B-TO-B
DREAM TEAM
The marketers we'd hire if we started our own brand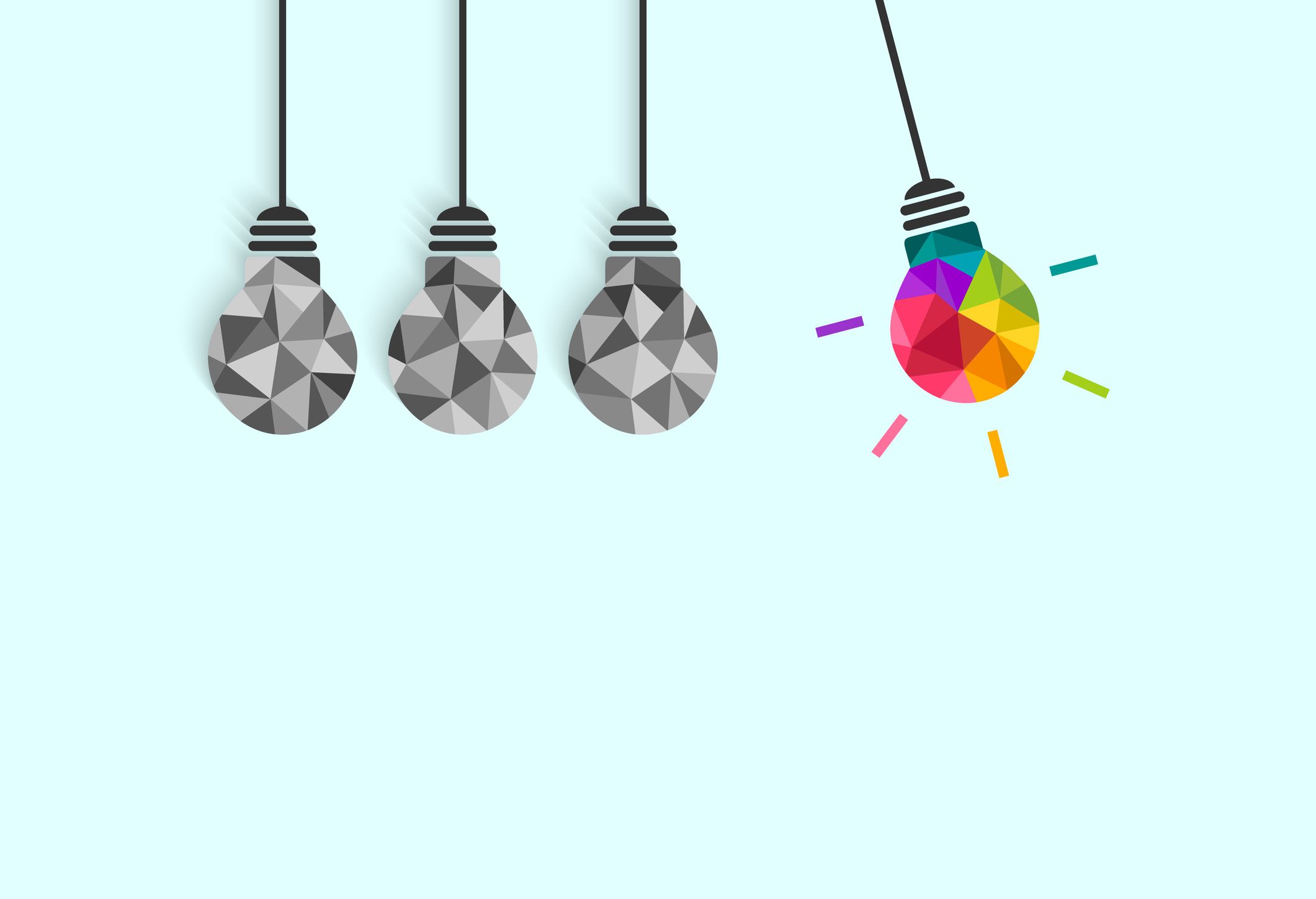 The past couple of months have proved to the world something we recognized five years ago when we published our very first Dream Team: B-to-B event marketers have a direct impact on business—and the world.
And we're not just talking about COVID-19, keeping attendees safe and mitigating the economic impact of canceled events. We're talking about the enormous responsibilities b-to-b marketers shoulder in being the stewards of their brands, their bottom lines, their communities, their attendees, and oh yeah, the earth.
It's no surprise that sustainability was a common theme among the team members this year, with marketers saying their brands are prepared to make real progress. "We continue to define and redefine how and what it means to be sustainable, and that's everything from our assets and the way we source things to what we do with them when the event is over," says Lori Ann Pope, head of event marketing for the global small business group at Facebook.
Many Dream Teamers said their teams are also redefining "b-to-b," and adopting the "b-to-h" or human-centric approach. Monica Long, svp-marketing at Ripple, says her team seeks inspiration for its fintech industry event audiences from different industries and types of events, including women's conferences and experiences like Disney World.
For Jennifer Wood, director-foodservice customer engagement at Tyson Foods, the only constant in b-to-b is change. "What does a trade show in the food space look like in the future? That's what we're studying," she says. "We know our booths needs to adapt and change. Our business is changing every day, the operators' business is changing, how consumers get their food away from home is changing, so how do we adapt?"
Here, in our fifth-anniversary edition of the B-to-B Dream Team report, coproduced once again with leading experiential agency Freeman, we celebrate the nuances of the modern b-to-b landscape and the brand-side marketers carving fresh paths through it. Congratulations, Team.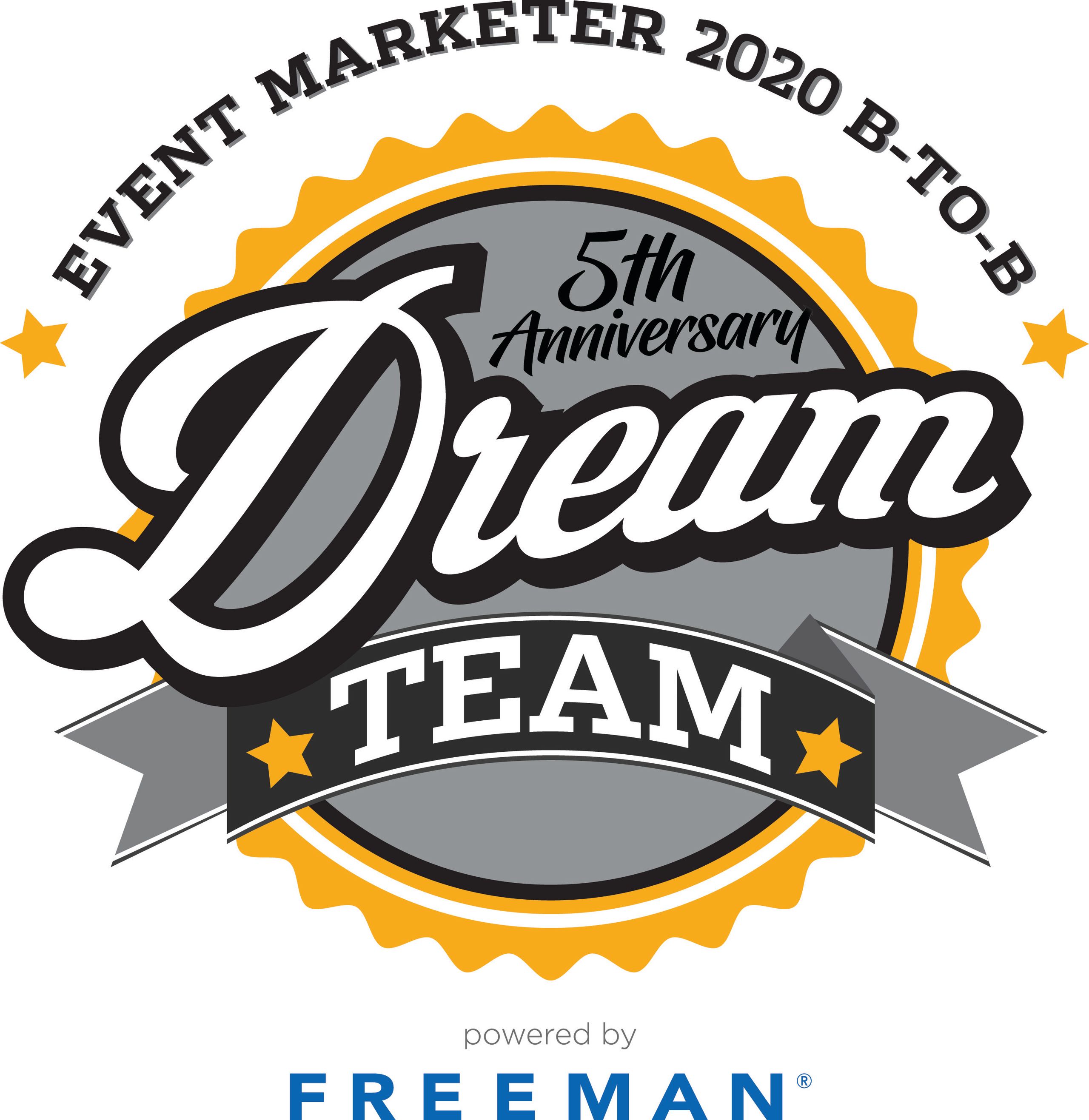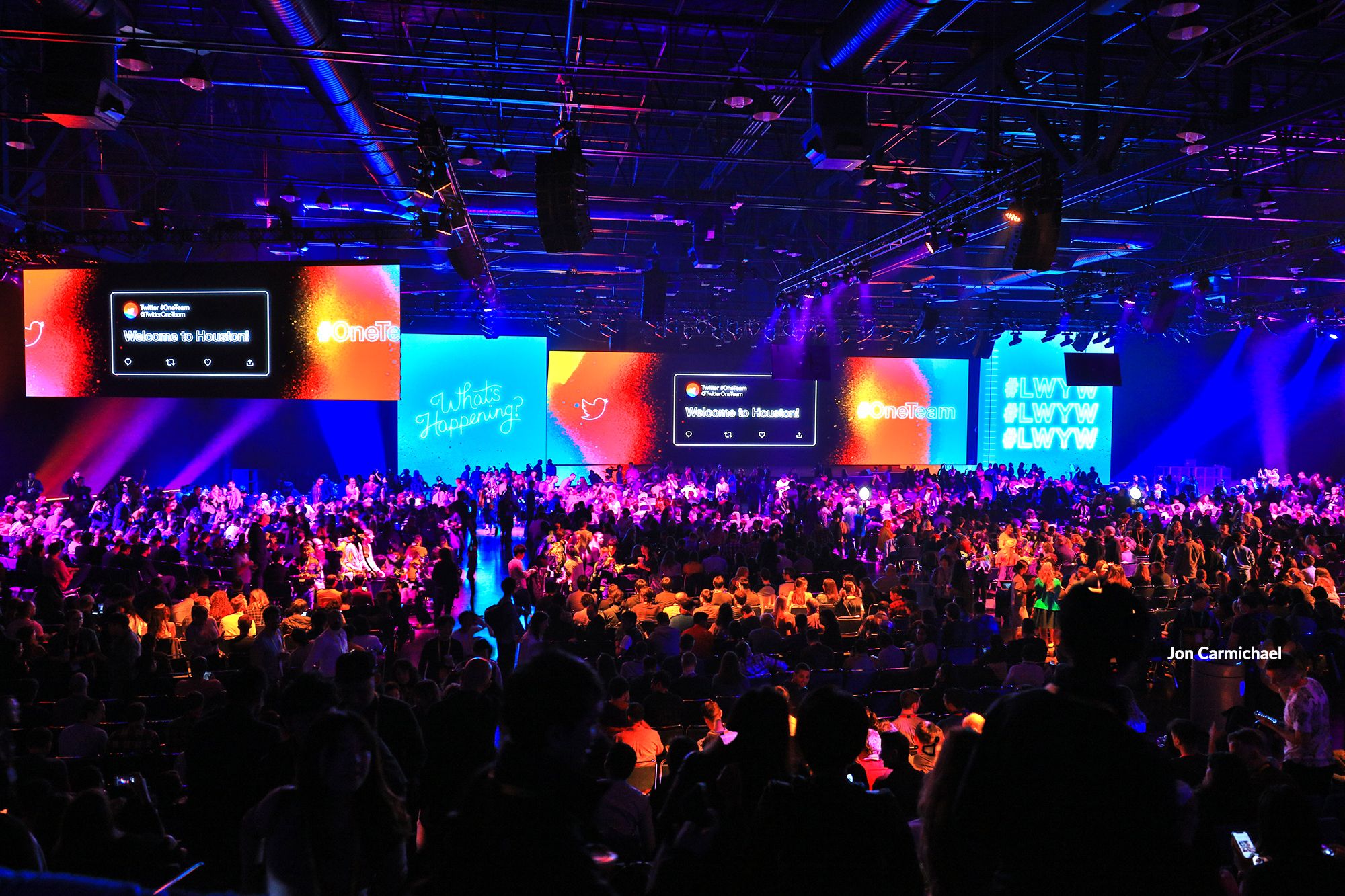 CRYSTAL WORTHEM
Ford Motor Company

TEAM CAPTAIN
CURRENT TITLE: Head of Global Brand Experiences, Ford Motor Company
DREAM TEAM TITLE: Chief Marketing Officer
WHY WE WANT HER: A woman in events who has risen through the ranks of her marketing organization, she offers a global perspective based on tradition, innovation and engagement.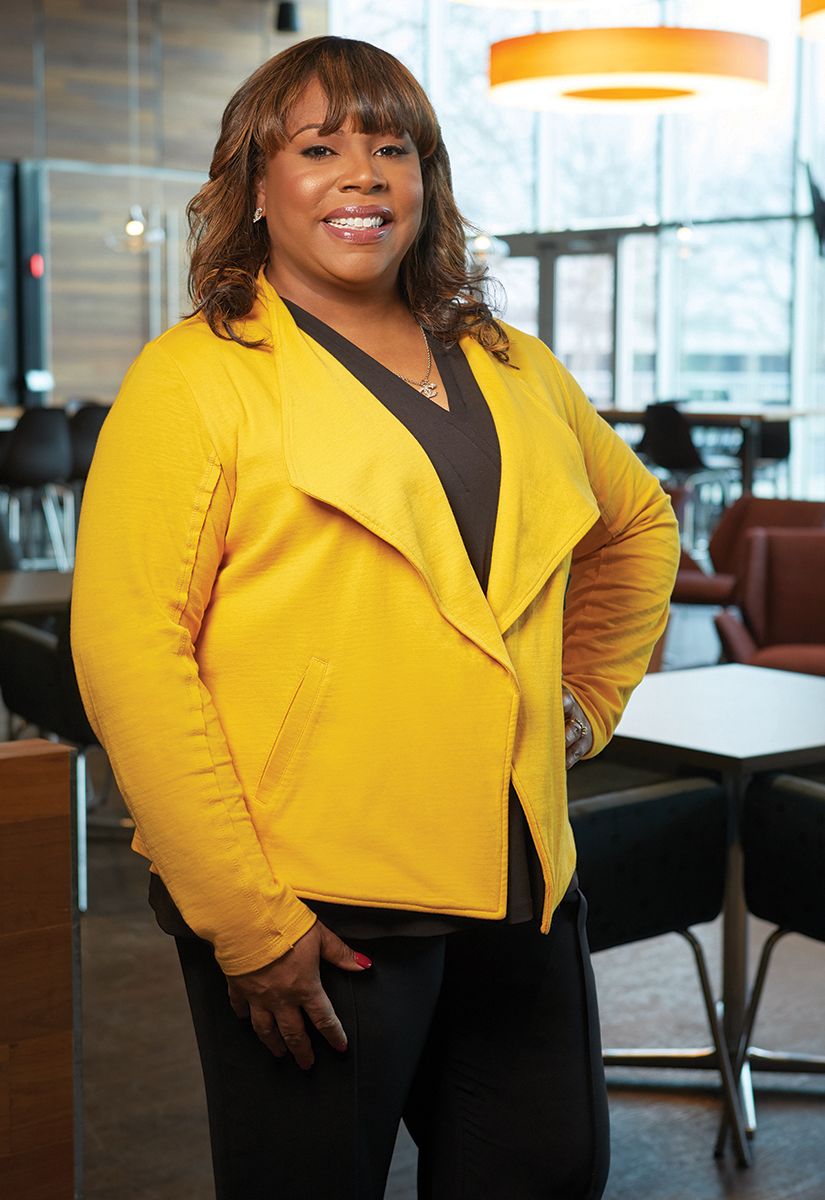 Crystal Worthem never imagined a career in the automotive space. In fact, she admits, she burned out her first transmission after not changing the oil. But after an encounter with a friend who was recruiting for Ford Motor Company on her grad school campus, Worthem's career in the industry kicked into gear. She landed an internship, fell in love with Ford, and accepted a full-time position soon after.
In her 21 years with the company, Worthem has risen through the ranks of the marketing organization. Her roles have touched purchasing, advertising and sales, dealers, service teams, and product marketing. Eventually, she would land on a newly created sponsorships and alliances team at headquarters which was charged with analyzing the different verticals the brand teams managed to drive efficiencies and measure how it was all working.
Prior to assuming her current role as head of global brand experiences, she spent three years in Dubai as the marketing director for the Middle East and Africa. Her experience there was a game-changing period in her career and influenced the way she thinks about marketing to audiences around the world.
"Everybody is talking about not just the cars, but all the things that we're doing to make mobility easier in the future."
"It was really different, especially in Dubai," Worthem says. "Because of the money over there, anybody could come up to you at an event and say, 'OK, I want that car.' And we'd say, 'Well, this is a prototype,' and they'd say, 'No, I want it. Get it for me.' I have many, many stories of supercars being driven off the stand."
Her team toggled between drastically different consumer groups and consumer demands. In Saudi Arabia, for example, consumers demanded full-size vehicles. But in South Africa, consumers were influenced by the European lifestyle and demanded smaller vehicles. Consumer passion points differed, too.
"It was amazing getting to know all of the different cultures and their preferences for vehicles, and their preferences for how they engage with brands in events," Worthem says.
While in the Middle East, Worthem and her team witnessed the monumental announcement that Saudi Arabia would be lifting its ban on women drivers. "Two weeks later we were going to be in Saudi Arabia for an event, so we changed the whole plan," she says. "We focused on women's groups. We really wanted to spend time with them, understanding more about how they felt and what this was going to mean for their lifestyle."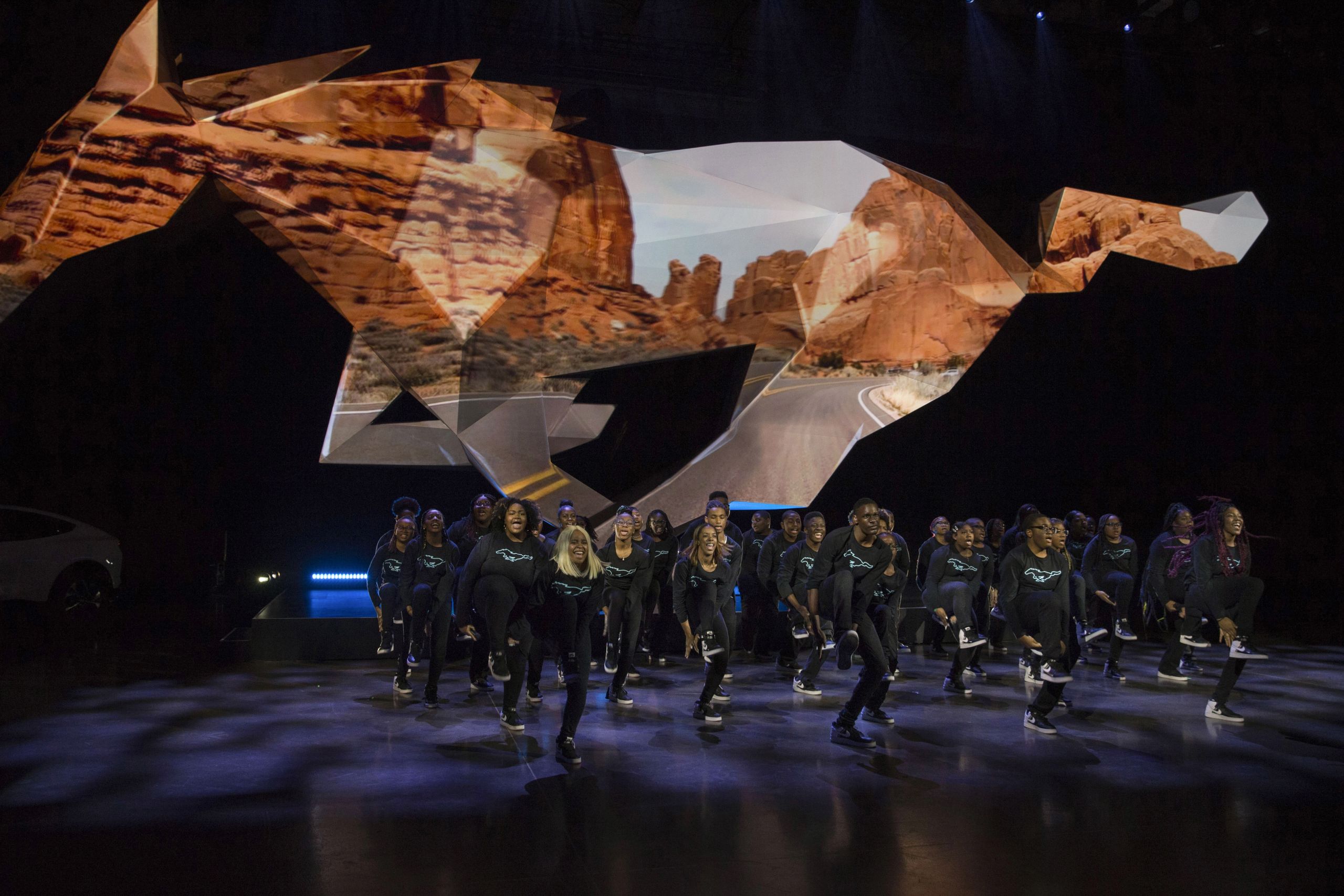 The team leveraged the Ford Motor Company Fund to activate the Driving Skills for Life program, one that is typically geared toward teaching teenagers defensive driving. They revamped and activated the program at a women's university in Saudi Arabia, putting women behind the wheel for the first time in their lives.
"It was absolutely incredible," Worthem says. "I've done a lot of events in my life, but when you do something like this, and the impact that it has—I could literally hear women, because I was sitting in the backseat, gasp with joy when they put their foot on the accelerator."
Worthem returned to Detroit last summer to help Ford continue to elevate and innovate in its b-to-b industry shows and events, like CES and the SEMA Show, as well as the traditional auto shows and other consumer experiences. In her role, she manages how Ford shows up around the world across different sectors of the business.
"Everybody is talking about not just the cars, but all the things that we're doing to make mobility easier in the future," she says of the industry shows. "It's been a huge shift as far as the types of things that automakers are talking about at events like CES."
"I thought: This is it. This is the moment that makes me excited to do what I do."
What hasn't shifted in her mind is the role of the auto show. While there may be fewer press events and reveals at the shows, Worthem says marketers can't ignore the captive audience that pays to spend hours with brands. Her leads are up every year, she says.
"I'm getting more engagement than I have in the past, in a time where people are saying you get less engagement in auto shows, so we're pretty excited about that," she says. "I'm all about the metrics and if auto shows weren't working, then I'd be the first one to raise my hand and say, 'You know, you're right. I don't know about the investment here.'"
Worthem says b-to-b marketers can win big by embracing change. Ford has some of the top product specialists on the show floor, but one of the ways the brand has innovated in its stands is through chat bots. Consumers can climb inside the vehicle and engage with an avatar that answers questions in real time. It's a low-pressure, surprise-and-delight moment led by real product specialists in another room. For the launch of the all-new Mustang Mach-E in California, the brand's first all-electric SUV, Ford for the first time allowed consumers to order cars right off the stand—a shift from what used to be primarily an upper-funnel strategy.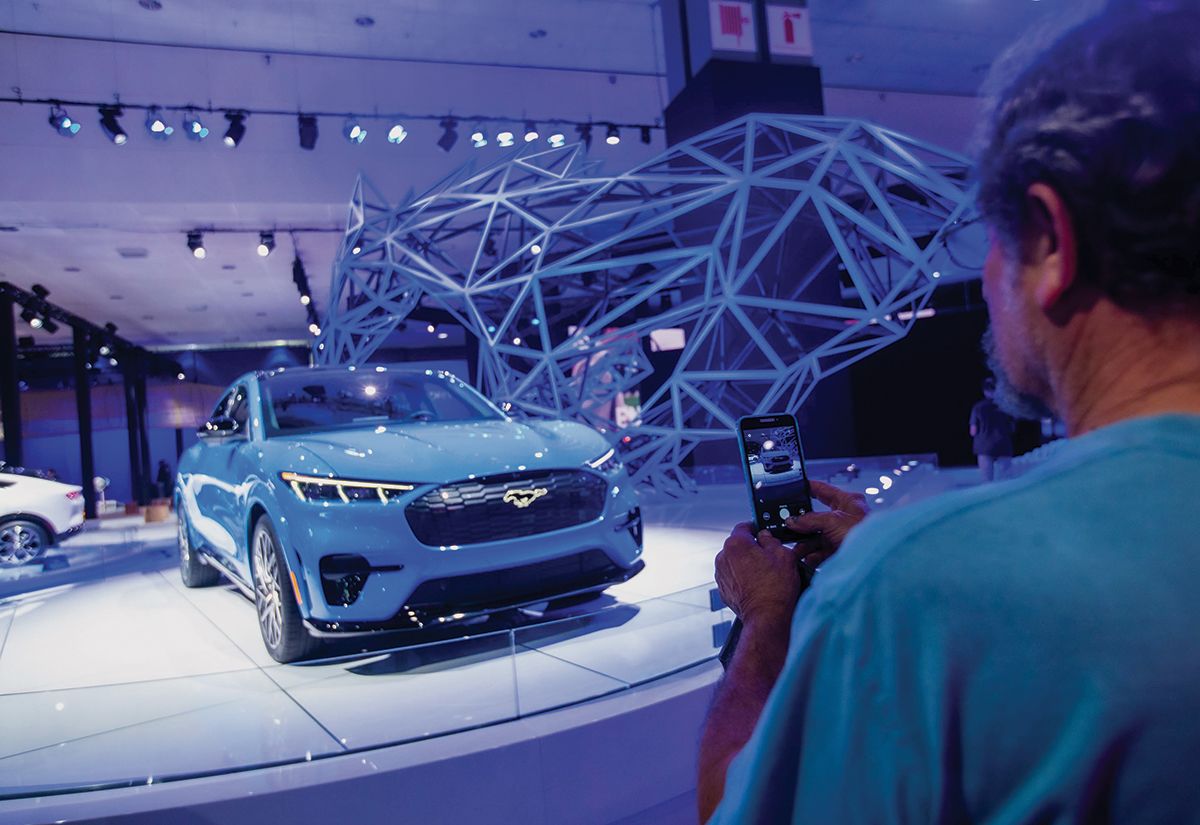 Worthem's team operates with the objective to "engage, educate and excite." And as a marketer she knows first-hand how, sometimes, the best position to be in is in the back seat—whether witnessing a moment in history, or connecting with a consumer on a personal level.
While in town for the Chicago Auto Show recently, she struck up a conversation with her ride-share driver.
"She said, 'I love the auto show. I go every year,'" Worthem recalls. "And she proceeded to literally tell me about every activation element in our auto show stand. I thought: This is it. This is the moment that makes me so excited to do what I do."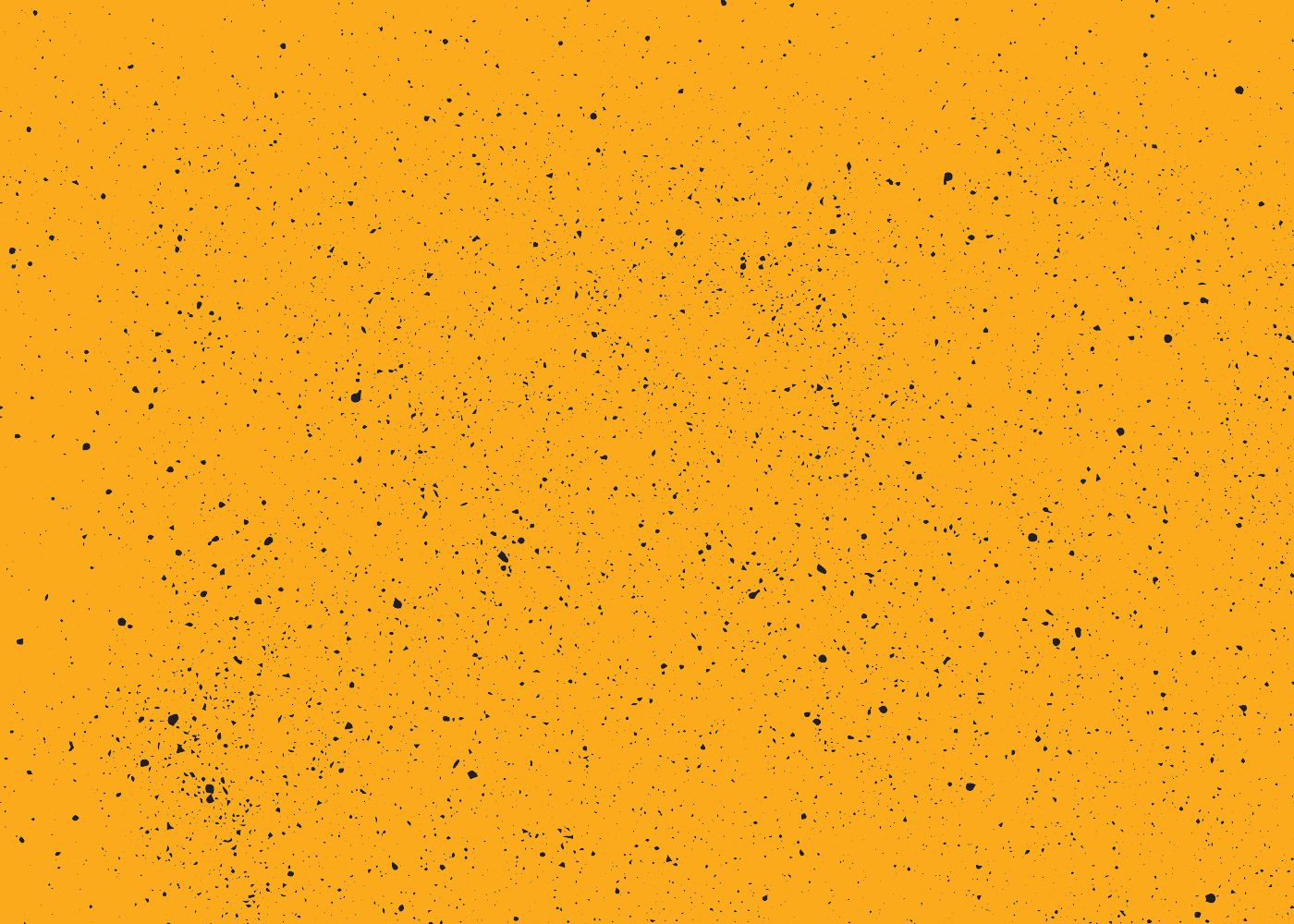 CURRENT TITLE: SVP-Marketing, Ripple
DREAM TEAM TITLE: Executive VP-Marketing
WHY WE WANT HER: She knows when to "grow or go," having launched a flagship conference in response to a setback. Now, she's focused on rising to the top of the crowded tech event landscape.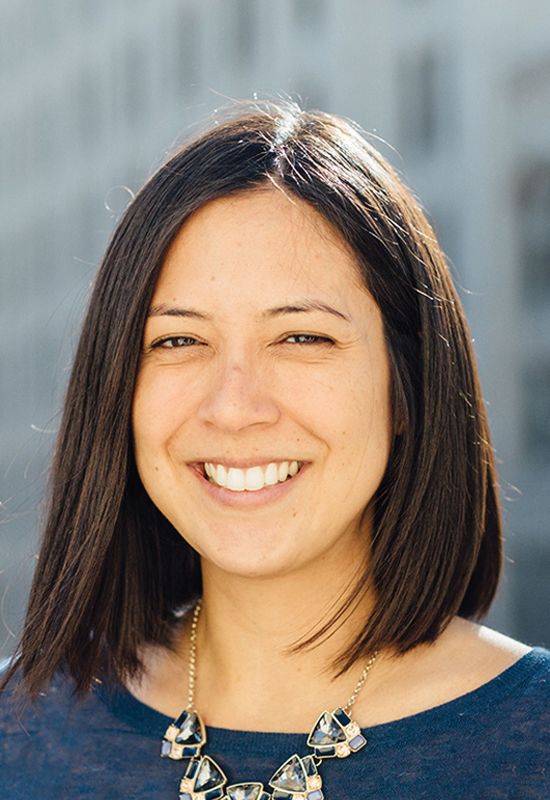 Every marketer has experienced that career-defining moment when you face a challenge, accept it and spin it in your favor. For Monica Long, svp-marketing at Ripple, that moment came several years ago when, months out from attending the premier trade show in the industry, the event organizers informed Long's team that they had never received the brand's booth application and didn't have a space for them.
Horror turned to panic, and then, to resolve. The team launched its own branded conference and ran it right alongside the big one. "Every marketer aspires to have their own Dreamforce, right?" Long says. "This was an opening. It was opportunity calling for us."
That first edition of Swell: The Future is Here took place in 2017 in Toronto, not far from the show that turned Ripple away. "We recruited attendees from that show and even had buses parked outside the conference center," Long says. That audacious move launched what is now a must- attend annual confab for bankers, global payment experts and currency pioneers. A featured keynote speaker at that 2017 event was none other than Dr. Ben Bernanke, former chairman of the Federal Reserve System.
The cryptocurrency world where Ripple operates is a fast-paced sector, but Long stays laser-focused on the building blocks of b-to-b events—understanding your audience, rising above the noise, being thoughtful and knowing when to grow.
Long started her marketing career in p.r. and found a sweet spot in supporting clients in the fintech space. She transitioned into corporate communications at Intuit, where she saw how events were fueling the tech industry. "TechCrunch [Disrupt] came into being when I was working in the p.r. industry, and it opened up this new world of possibilities for these startups launching their entire business on the stage at an event," Long says.
"Every marketer aspires to have their own Dreamforce, right? This was an opening. It was opportunity calling for us."
She joined Ripple as its first marketing-communications hire when the company was just 10 employees strong. Today, the group has increased to 30 people, and Long's role spans product marketing, influencer relations, events and design, as well as communications. Events, which encompass conference sponsorships and a hosted events series, are the company's most productive channel when it comes to lead generation, she says. Besides the flagship Swell Global conference, Ripple recently expanded its hosted program to include regional events. It all adds up to about 250 events annually.
Within all this, Long says her most important task is recruiting and empowering new talent. She looks for people with an insatiable appetite, those who want to learn and develop.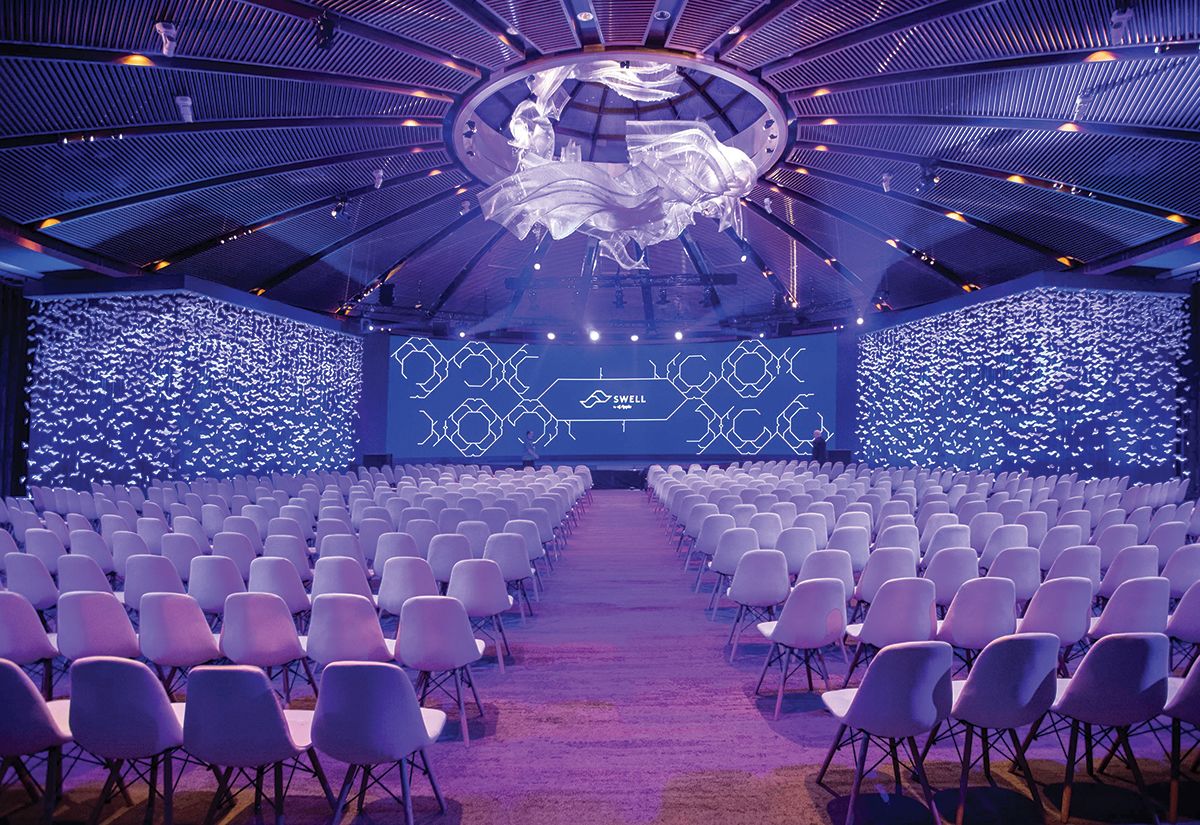 The biggest challenge she sees facing b-to-b marketers is the number of new conferences and events that pop up every year. "Everyone is in the conference game," she says. "You don't want to miss a good opportunity, but separating the signals from the noise is challenging."
One way her team cuts through the clutter is to focus not just on the individual customer, but on the customer community.
"Your audience is never just your customer anymore, it includes who they're influenced by as well," Long says. "Bringing those audiences together in a really thoughtful way around events is a fun and interesting challenge."
One we think Long is certainly up for.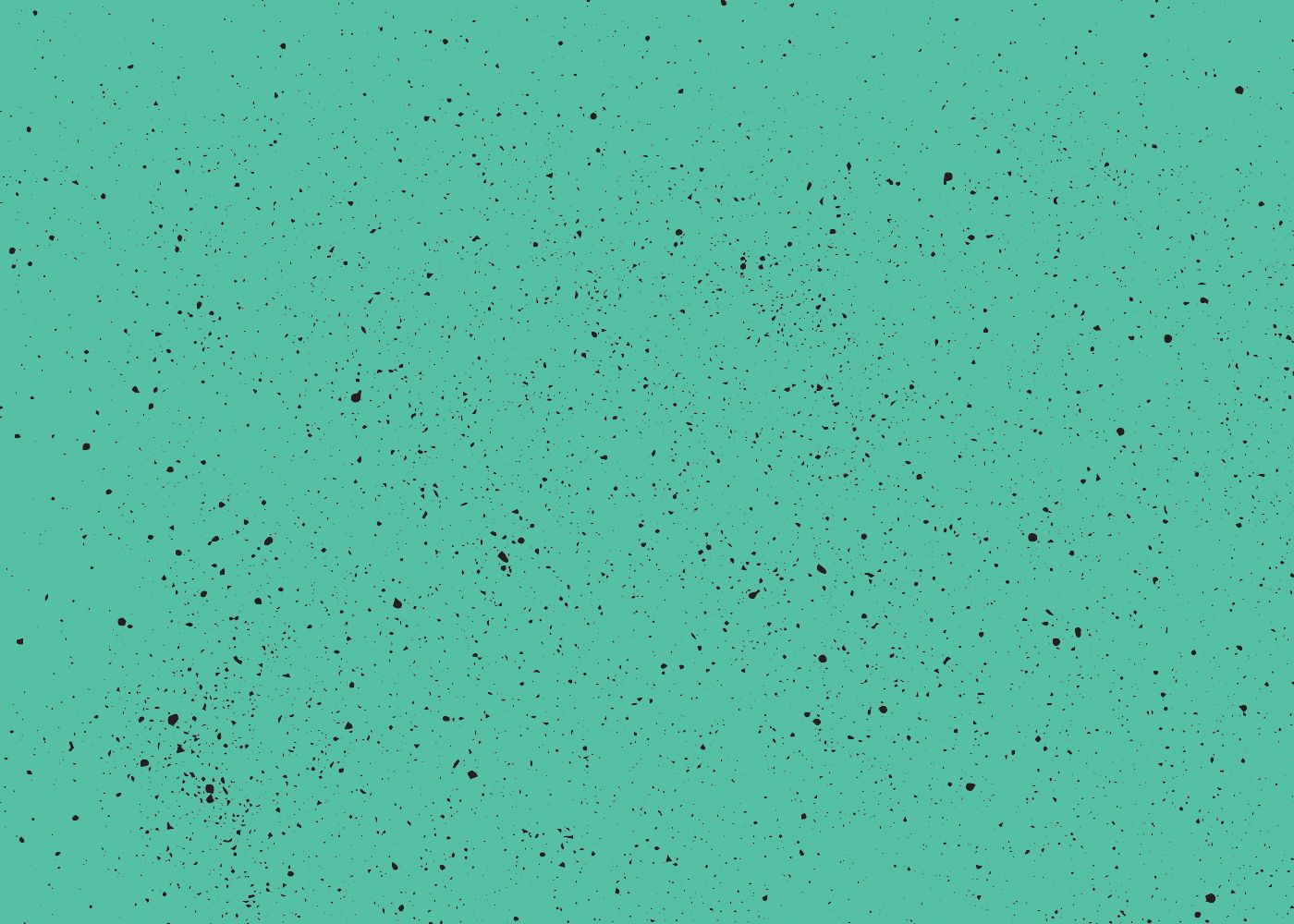 CURRENT TITLE: VP-PR & Event Marketing, Sephora
DREAM TEAM TITLE: SVP-B-to-B Experiences
WHY WE WANT HER: For her ability to dream up hybrid experiences that can solve business challenges and drive customer loyalty.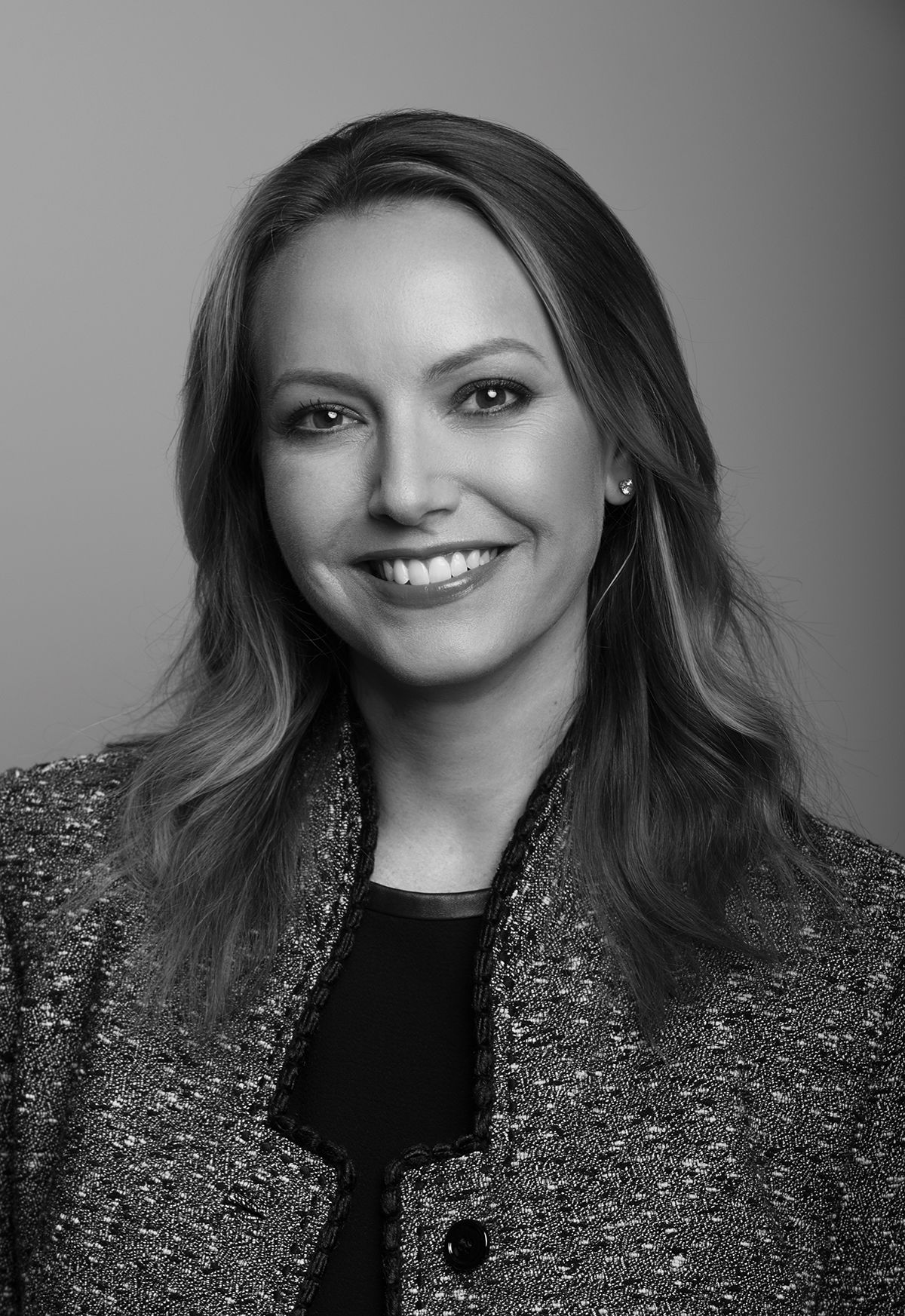 Think Sephora, and rows of gleaming cosmetics leap to mind—luscious lipsticks, glittering perfume bottles, tantalizing moisturizers just begging consumers to try them on. That's a scenario that plays out daily in the retailer's stores across the nation. But two years ago, Jessica Stacey and her team live-wired that experience in a weekend-long SEPHORiA House of Beauty immersion. The hybrid b-to-b-c event was a mini trade show and beauty adventure that attracted 5,000 attendees, 48 Sephora brand partners and more than 800 SKUs—and it has influenced Sephora's marketing strategy ever since.
A 14-year veteran with the brand, with previous experience in luxury p.r. and other work both in-house and on the agency side, Stacey now oversees Sephora's external communications, event marketing and experiential marketing. On the experiential side, that means developing pathways to support partners and drive customers to the stores.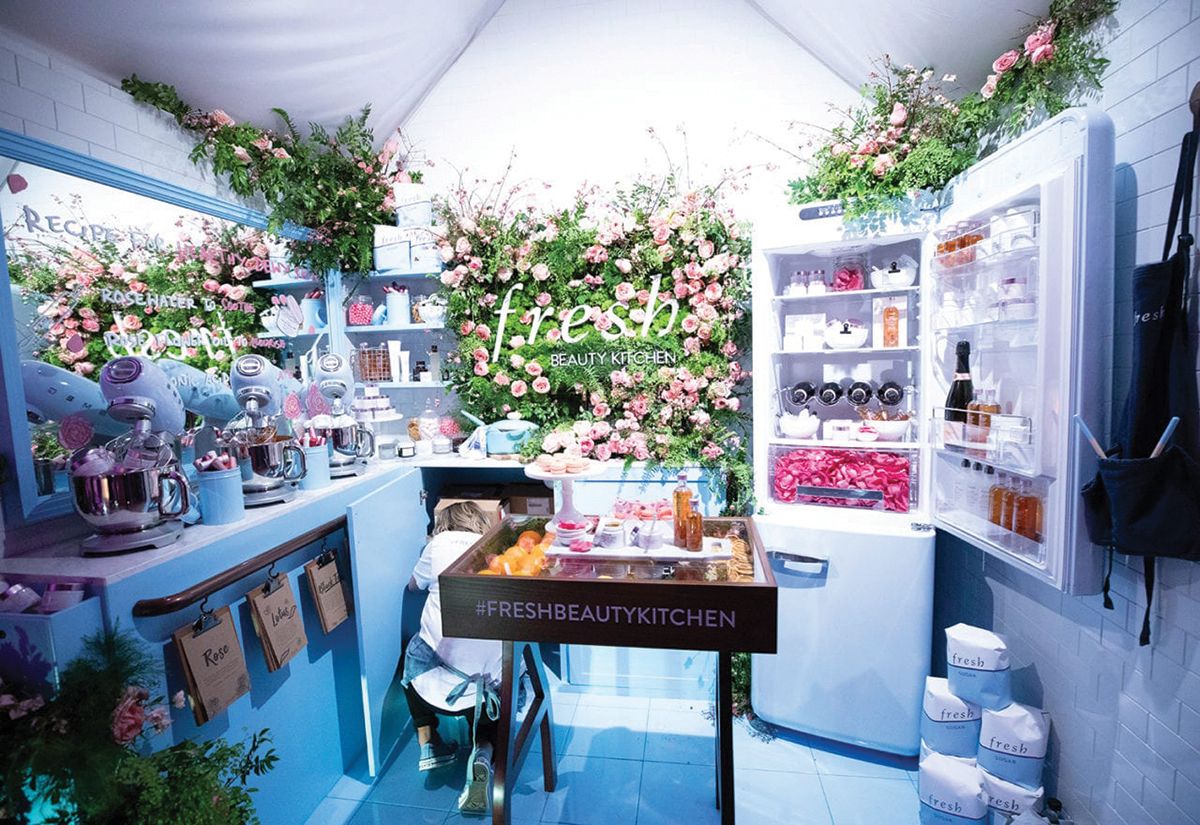 And that's where SEPHORiA comes in. That first event, a veritable beauty playground that spanned three floors of L.A.'s The Majestic Downtown, offered makeup tips by Hollywood stylists, sampling, shopping, photo ops and content sessions. Attendees paid from $99 to $449 for a four-hour general admission or more personalized silver- or gold-level experiences. RFID chips collected data on customer interactions.
SEPHORiA then returned the next year even bigger and better with upwards of 200 corporate employees, 200 beauty advisors and 60 brand sponsors. The brand surpassed KPIs in attendee numbers, sales, awareness and perception. It was, as Stacey says, the definition of "teamwork."
"We're able to react a little more in real time and take it to places where we would love to foster positive brand awareness and perception but share our brand values in a fun, informative, inspirational and inclusive way."
Stacey sits at the confluence of marketing, communications and events, a trifecta of disciplines that enables her to tell Sephora's story across verticals and stay true to the narrative, especially when it comes to company values such as diversity, inclusion and sustainability.
Among the biggest challenges facing b-to-b marketers today, Stacey counts public health emergencies and international concerns, and is ensuring that Sephora has contingencies and considerations, both short- and long-term, in place for all event programming.
When it comes to tools that elevate programs, she points to innovations like Sephora's Color IQ, a foundation, lip and concealer-matching technology for product recommendations and purchases. Then there's the mobile point-of-sale, which enables attendees to buy products in real-time at all events.
Stacey's newest endeavor? A customizable pop-up container unit called Sephora Stop-In that can be inserted into SEPHORiA, or other events such as Power Rising or Pride. "We're able to react a little more in real time and take it to places where we would love to foster positive brand awareness and perception but share our brand values in a fun, informative, inspirational and inclusive way," she says, living up to Sephora's tagline, We Belong to Something Beautiful.
We're feeling the glow.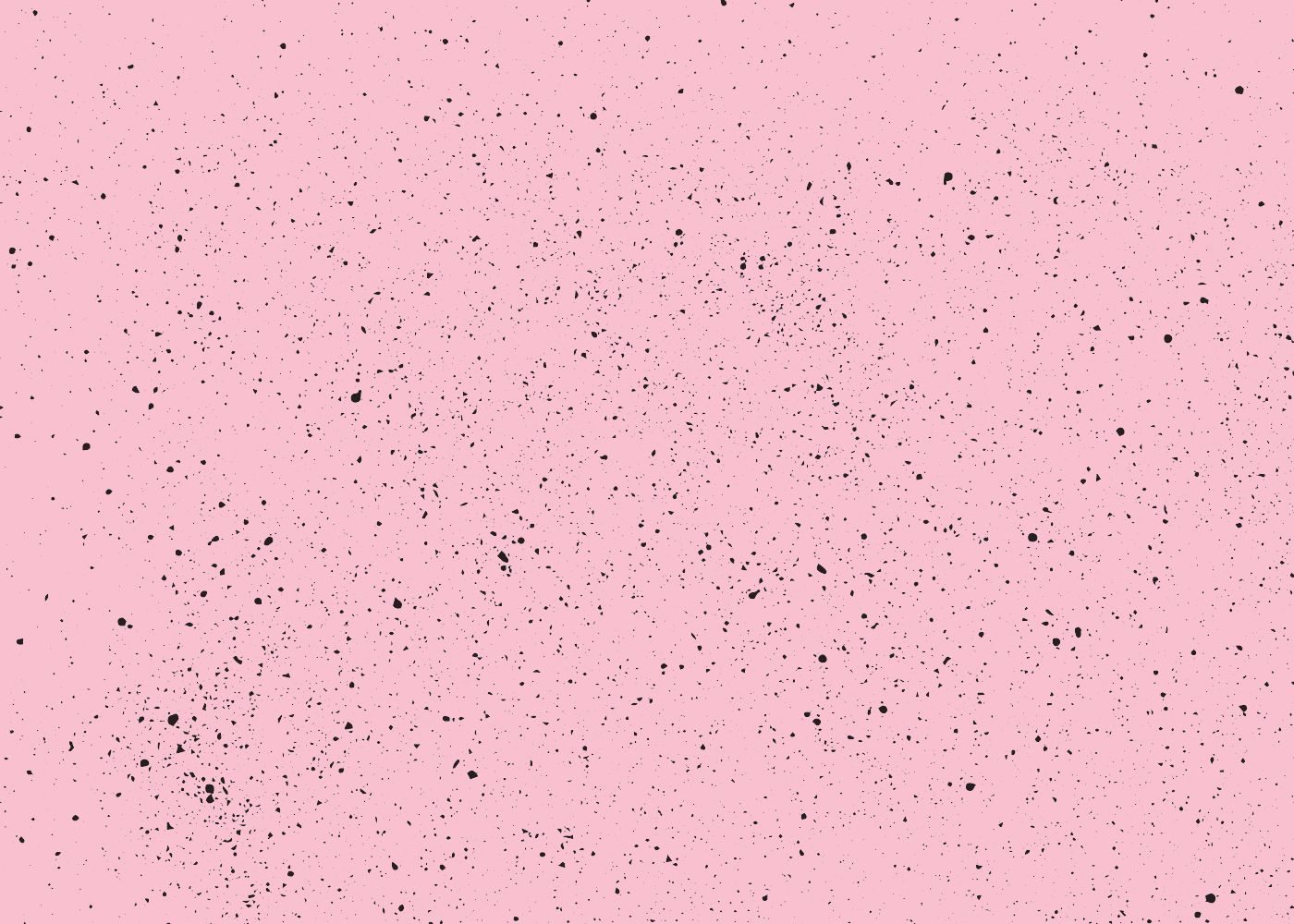 CURRENT TITLE: SVP, Director-Global Events, Marsh
DREAM TEAM TITLE: SVP-Meetings & Sponsorships
WHY WE WANT HER: She understands production value and the power of transformative experiences that can move employees and reinvigorate the corporate world.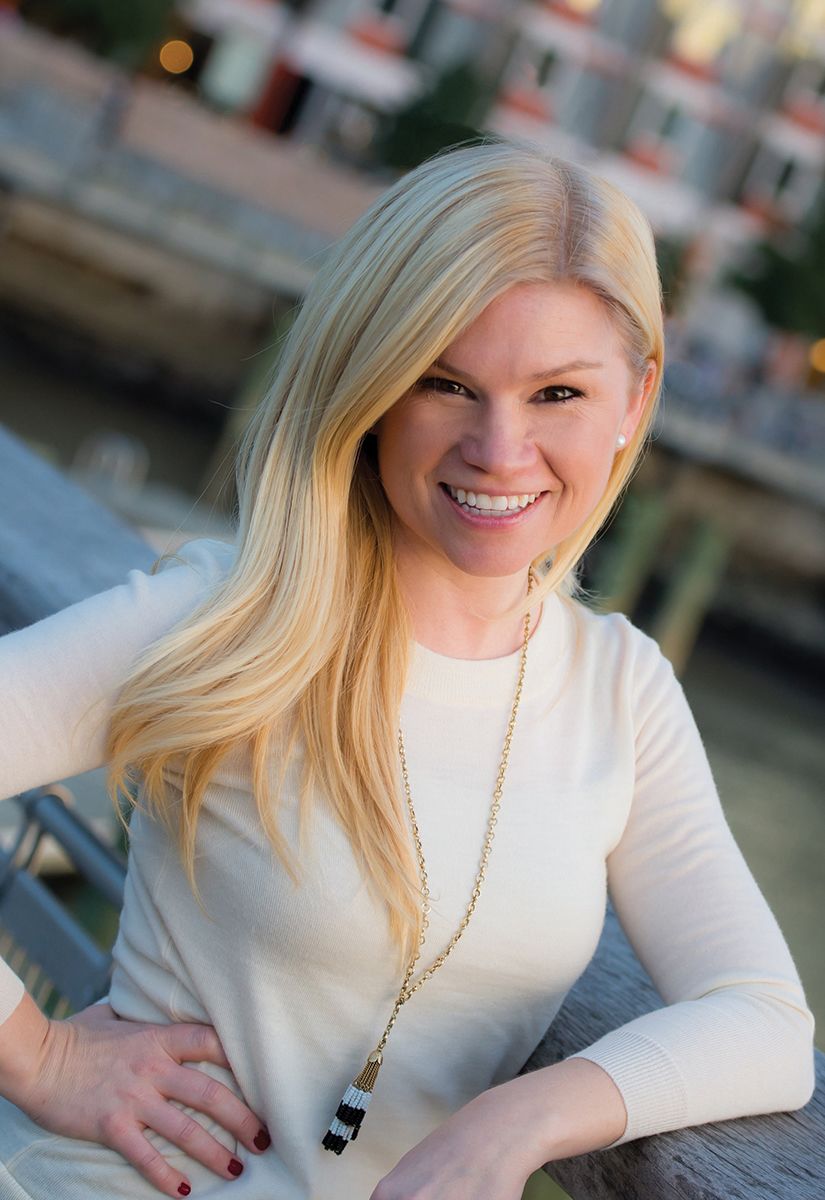 They say all the world's a stage, and for Julie Katrus that drama plays out in the immersive experiences she creates in her role as svp, director-global meetings and events at Marsh. "I look at events as a production where we're telling a story," says Katrus, who manages eight planners in the U.S. for the 40,000-person professional services firm.
At Marsh, those productions include internal meetings hosted by the ceo and executive committee, leadership summits for the top 120 global performers, external client events and Marsh-sponsored activations at RIMS (Risk & Insurance Management Society) and other professional association events. Marsh's massive presence at a recent RIMS conference consisted of 18 events and 1,300 meetings for as many as 1,200 attendees in 60,000 square feet of dedicated convention space over three days.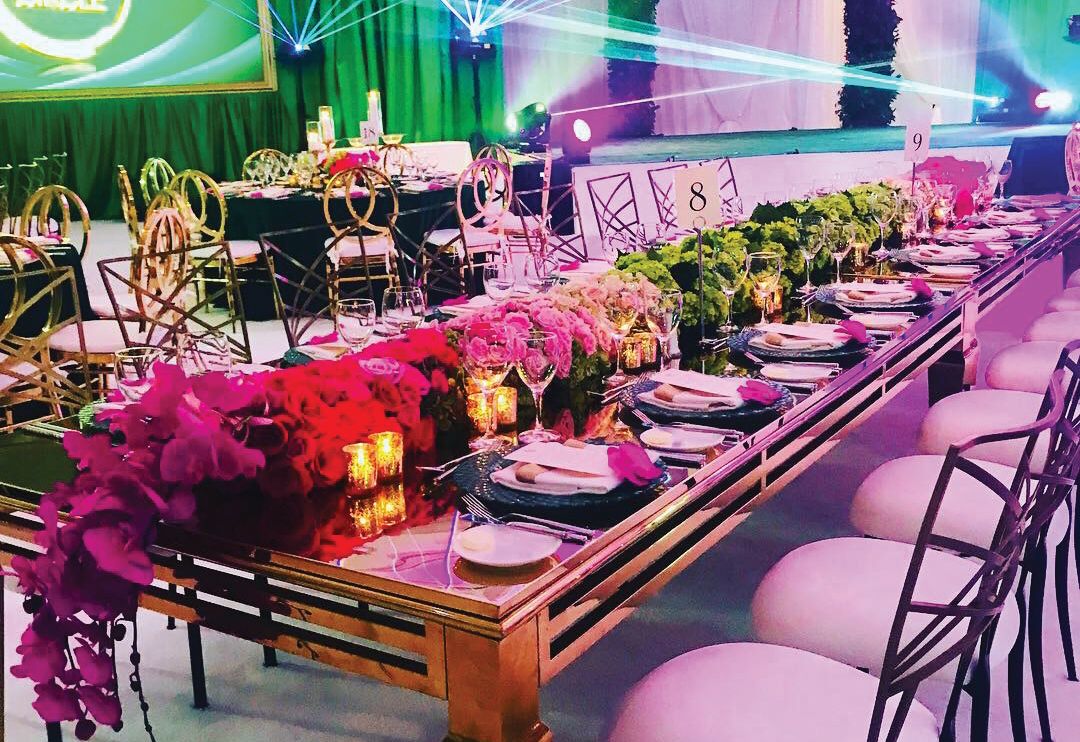 Katrus has had her eye on theater and events since college, where she minored in theater and also took an event planning class. While she worked and tried to make it on Broadway, she soon discovered that her interest in stage production translated well in the event world. She began her career in wedding planning, moved into nonprofit event planning, then worked in catering at sporting events before landing a gig at American Girl Place in New York City where she managed the on-site events. Eventually, she landed an internship at Marsh and then a full-time role.
At Marsh, Katrus takes pride in the experiences she creates for internal colleagues, devising special menus and meeting breaks with the tastes of diverse attendees in mind. For Winner's Circle recognition events, that means celebrating not only her fellow employees, but the spouses or significant others who helped them achieve that success, perhaps with a framed picture and bottle of champagne in their room or dinner for two on the beach.
"We take risks and if we fail, we learn from it."
Katrus is looking to make events greener by using recyclables whenever possible, eliminating single-use items and distributing water bottles to use at hydration stations. Another goal is incorporating diversity and inclusion into every event. Katrus credits passion and adding fun elements with her success in leadership and team building. Her biggest challenge, and one many event marketers face: aligning marketing and sales. "It's a challenge to get everyone on the same page when they're moving fast, and we're moving fast with them," she says.
Katrus deploys surveys to measure event effectiveness and GoPro footage to understand dwell time at trade show booths and activations, however, she'd like to see exhibit booths phased out of the b-to-b space in favor of more interactive experiences. As the seasoned storyteller that she is, she encourages her team to be creative, aspirational and think outside the box. "We take risks and if we fail, we learn from it," she says.
Bravo.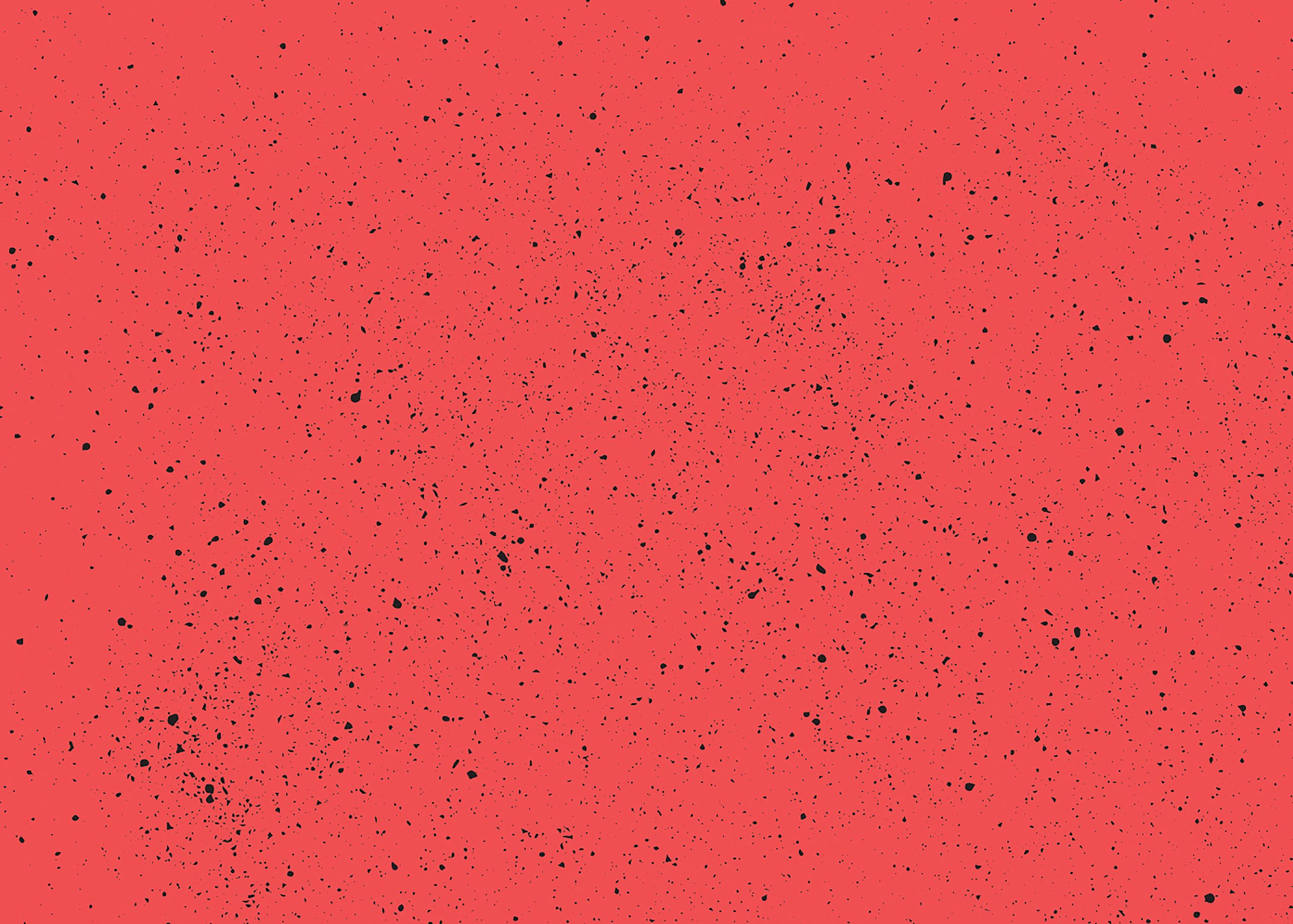 CURRENT TITLE: Head of Event Marketing, Global Small Business Group, Facebook
DREAM TEAM TITLE: VP-Global Event Marketing
WHY WE WANT HER: She sees events as an economic driver, and with her focus on local, she is changing the game on diversity, inclusion and sustainability.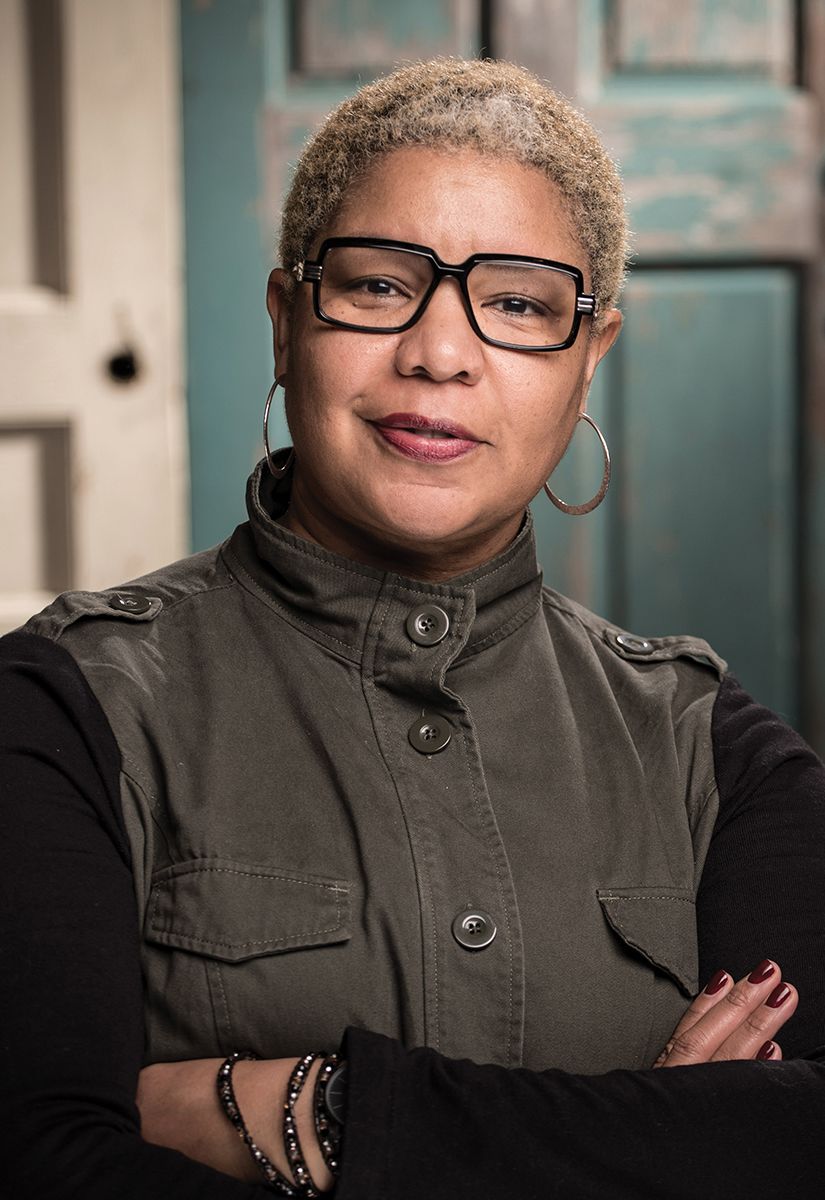 Lori Ann Pope's pathway into events began in the literary world where as an agent she worked with authors on manuscripts and developed strategies to get their books onto store shelves. Before transitioning into managing conference content (where she experienced the production side of events, as well), she served as an adjunct professor.
"As a professor, I would take an idea for a course and develop a syllabus and ultimately teach it, and I think of events in the same way," Pope says. "Having that idea of what it is that we want people to know, and deciding and developing how we want people to experience it."
Today, Pope is head of event marketing for the global small business group at Facebook, and reports to Julie Hogan, director of the face-to-face marketing team. The small business group focuses on bringing the platform's tools to life through community-based events. "We also think of ourselves as an economic impact group, because what we do with small business around the globe is really driving local economies," Pope says.
"Diversity and inclusion is something that we feel strongly about and, for me, it's diversity and inclusion behind the stage, on the stage, and also in the audience."
The largest program Pope's team is responsible for is Boost with Facebook, a series of free events in major cities and neighborhoods across the globe that give small business owners the tools, tech know-how and insights they need to compete in the digital economy. The events range in size and scope and their flexible content programming supports Facebook's larger mission of diversity and inclusion across the board. Boost with Facebook events offer content for all levels of users and learning styles and abilities—from more traditional breakout sessions to a Facebook Help Desk, where attendees can simply show up with a problem they have and chat one-on-one with experts. It includes digital courses and guides as well.
"Diversity and inclusion is something that we feel strongly about and, for me, it's diversity and inclusion behind the stage, on the stage, and also in the audience," Pope says. "That means in how we present our content, too."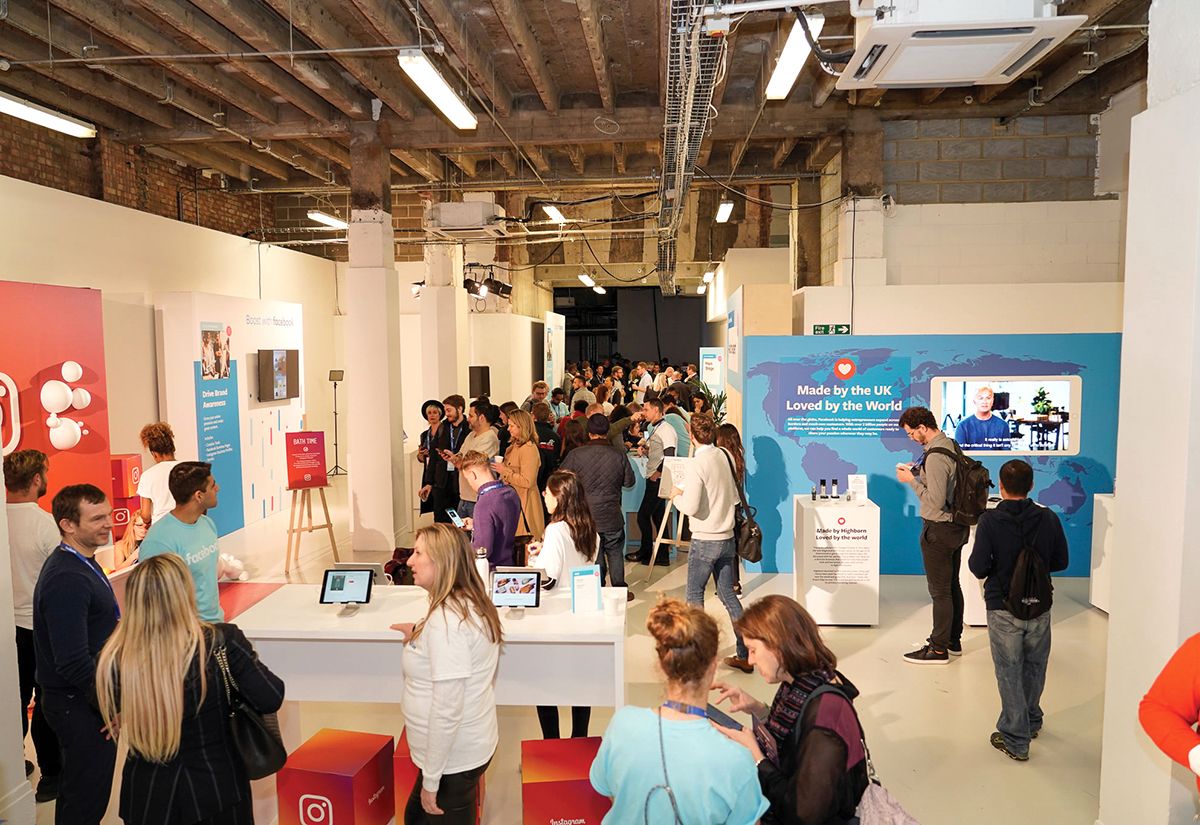 Other key initiatives include the #SheMeansBusiness platform that brings together women entrepreneurs who leverage Facebook and Instagram tools to help them connect and exchange ideas. It's in women-owned businesses that Facebook is seeing the most growth in its programs, especially women representing the black and Latinx communities. Through Facebook's Supplier Diversity Initiative, Pope's team ensures that the partners they work with across the globe reflect the community and the people using the platform.
"We're not just teaching small businesses how to use Facebook to grow their business, we're actually growing business with these events," Pope says.
The approach supports the team's sustainability focus as well—by engaging local vendors and suppliers, the brand reduces its carbon footprint. It also helps the team tackle the perennial issue facing b-to-b marketers, according to Pope, who are faced with activating "fewer, bigger and better" events on a leaner budget.
With a collaborative spirit and "Yes, and" attitude inspired by the world of improv, Pope and her team is certainly ready to tackle the next chapter of b-to-b events.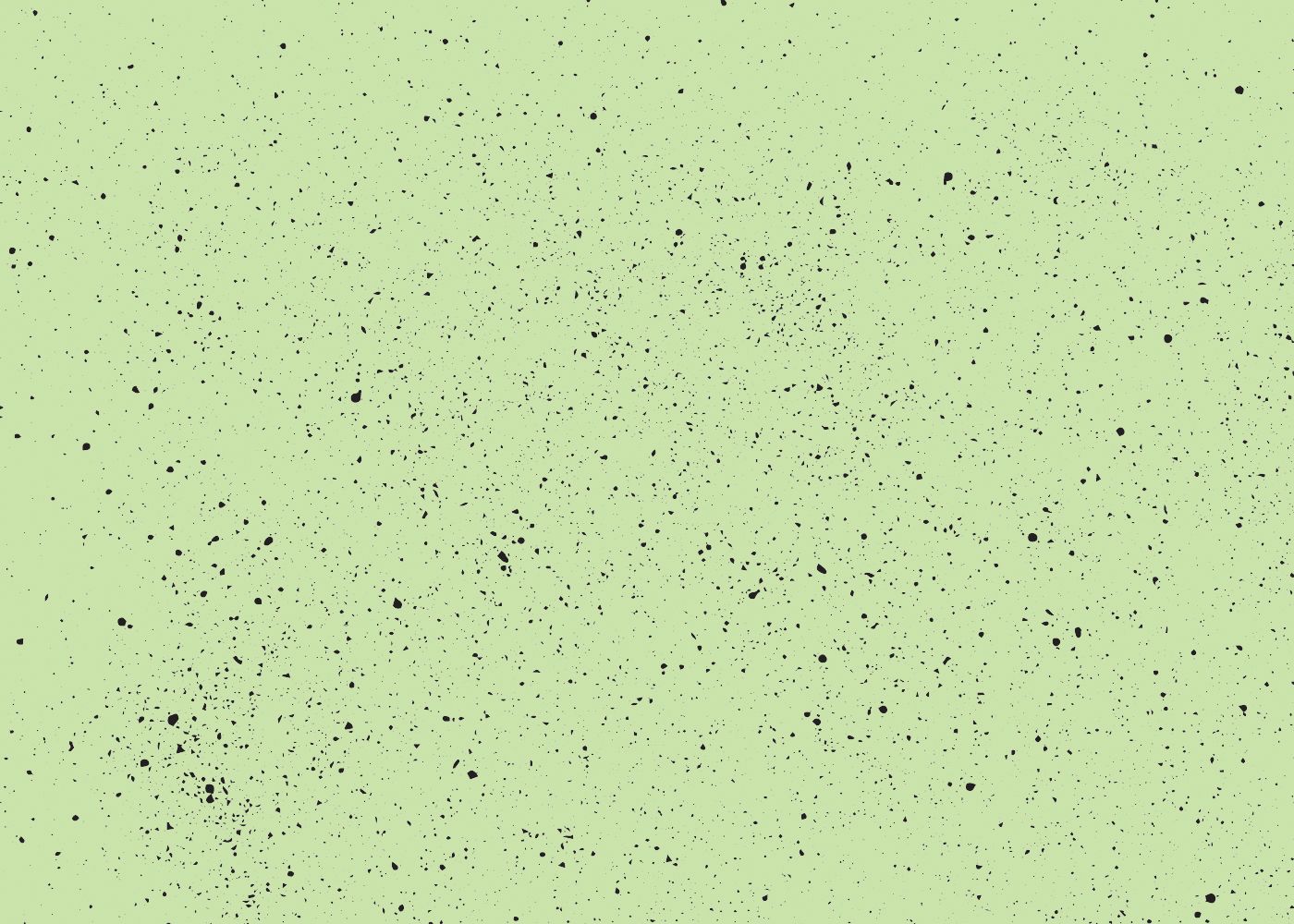 KRISTINE
YAPP JONES
Twitter

CURRENT TITLE: Global Event Marketing Lead, Twitter
DREAM TEAM TITLE: Executive Director-Global Conferences and Operations
WHY WE WANT HER: Her team's human-centric approach is flipping the script and proving that values-driven decisions and corporate social responsibility can have a positive impact on business.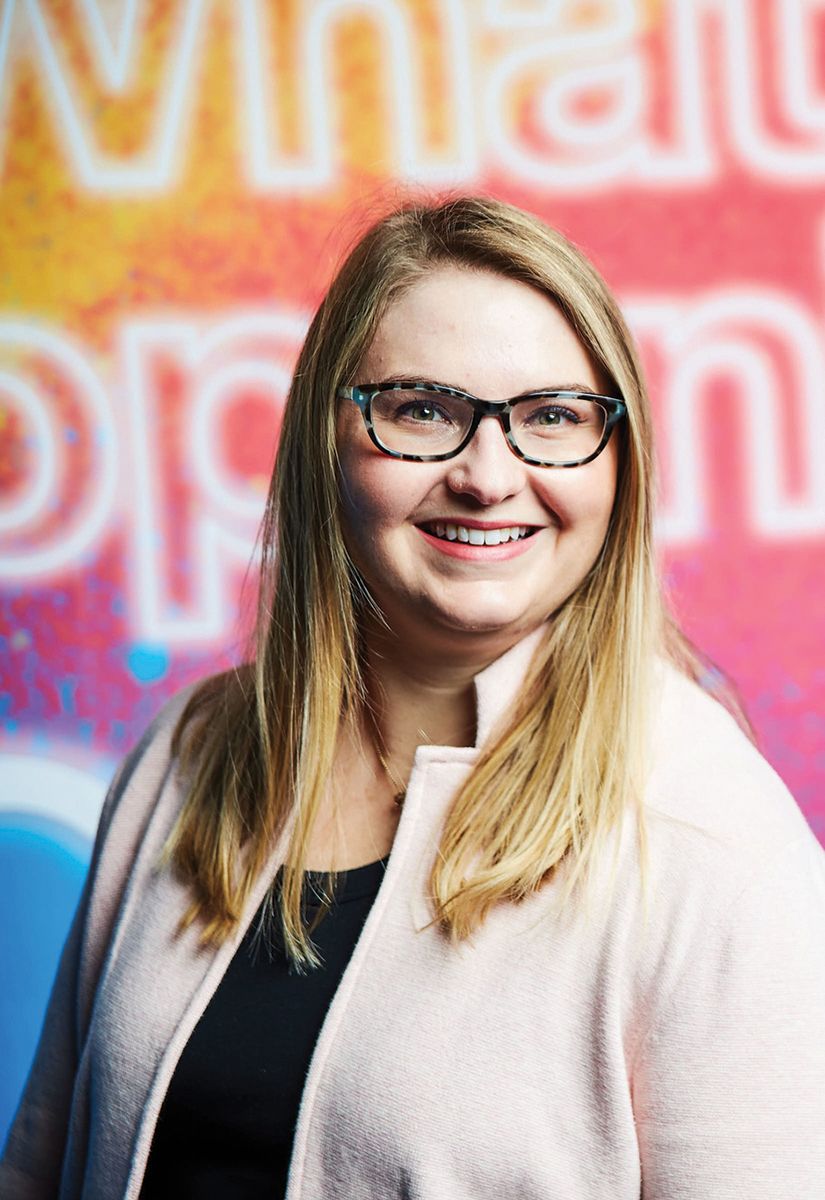 After graduating from the University of Michigan with a degree in fine arts, Kristine Yapp Jones scored a creative gig working at advertising agency Mother in New York City where she quickly realized that what she liked most about creating art was the process more than the final product. It was within Mother's experience department that she was presented with the opportunity to flex her organizational skills and manage assets for a client's event program.
"I got on-site and received my badge credentials that said I could go anywhere and do anything, and I thought, 'This is what I'm going to do for the rest of my life,'" Yapp Jones recalls.
As a young professional in events she ended up taking on key accounts, including Virgin Mobile, for which she managed tour sponsorships with Lady Gaga and Katy Perry. Opportunity would eventually come knocking to join Twitter's burgeoning events team. Over her six years with the company, she has watched the events team grow from a modest team of two that sat in the sales organization to a team of 12 strategically situated in marketing and communications.
Yapp Jones is now the global event operations and conferences lead where she works with the global events, experiential marketing and live content teams within the larger Global Event and Experience Marketing Team, to help strategize, streamline and optimize processes and events for the company.
"I thought the biggest moment of my career was working on Lady Gaga's tour, but it's #OneTeam now."
An important event program for Yapp Jones is #OneTeam, Twitter's internal global conference attended by all employees. The event initially grew out of necessity when the sales and engineering organizations each announced they wanted to put on an event.
Realizing the two groups made up a large portion of the company, the team decided to create one large-scale company-wide event. The event launched in 2018 for 3,200 employees and later this year, the event will cater to 4,550 employees.
"Seeing the employees experience it and the power it had in creating these connections among global employees that don't usually get to meet or travel, was unreal," Yapp Jones says. "I thought the biggest moment of my career was working on Lady Gaga's tour, but it's #OneTeam now."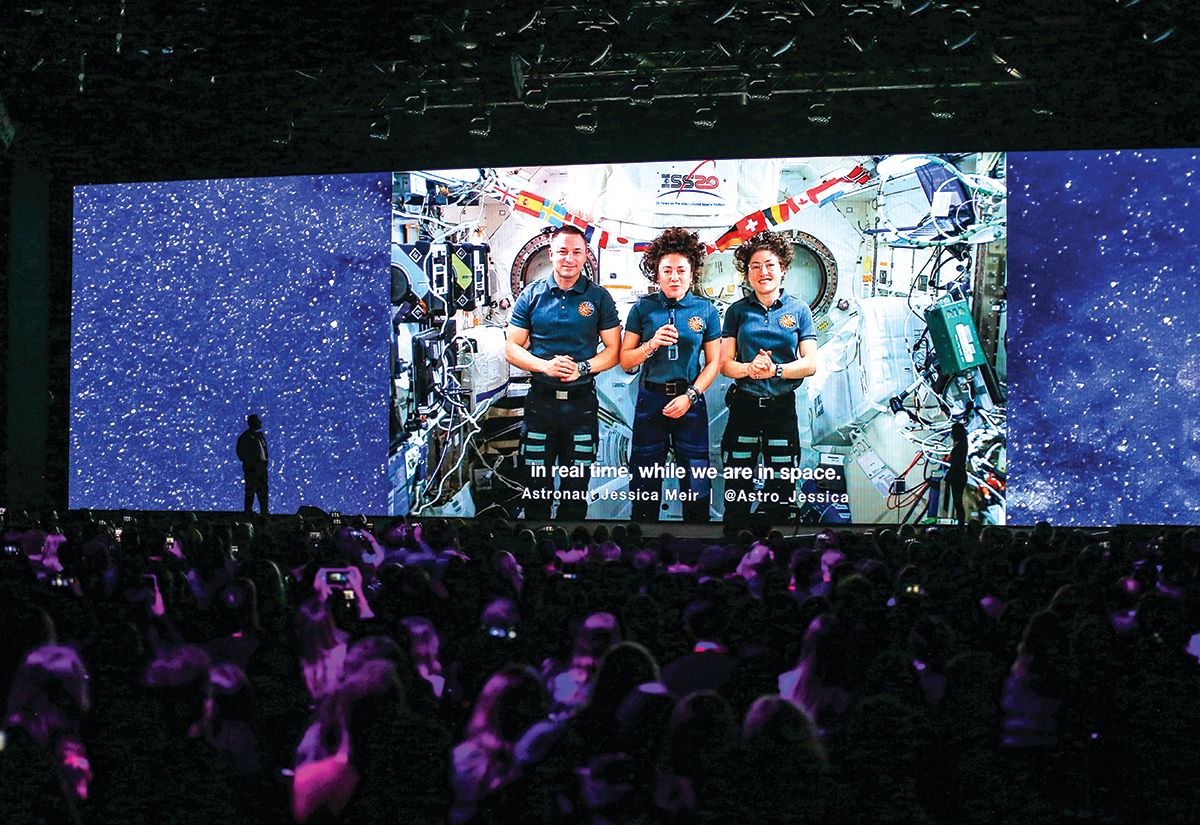 Other key b-to-b events for the team include CES, Cannes and SXSW. For Yapp Jones and her team, however, b-to-b is no longer relevant; it is now "b-to-h" or business-to-human, and the brand's event strategies engage audiences (Fortune 500 brands and media companies, primarily) like the consumer-facing brands and consumers that they are.
The fact that b-to-b events can make a positive impact on the world is one not lost on Twitter's events team, which leans on the corporate diversity and inclusion division to ensure different communities are represented in the suppliers the teams engages.
A primary focus for Yapp Jones and her team this year is cracking the code on the decreasing attention spans of attendees. For #OneTeam, for example, the team is experimenting with shorter sessions and snackable content. "I found a statistic that people's attention spans have decreased from 12 seconds to eight seconds in two years, so with the decreasing attention span that's something we've got to be thinking about," she says.
You've certainly got our attention, Yapp Jones.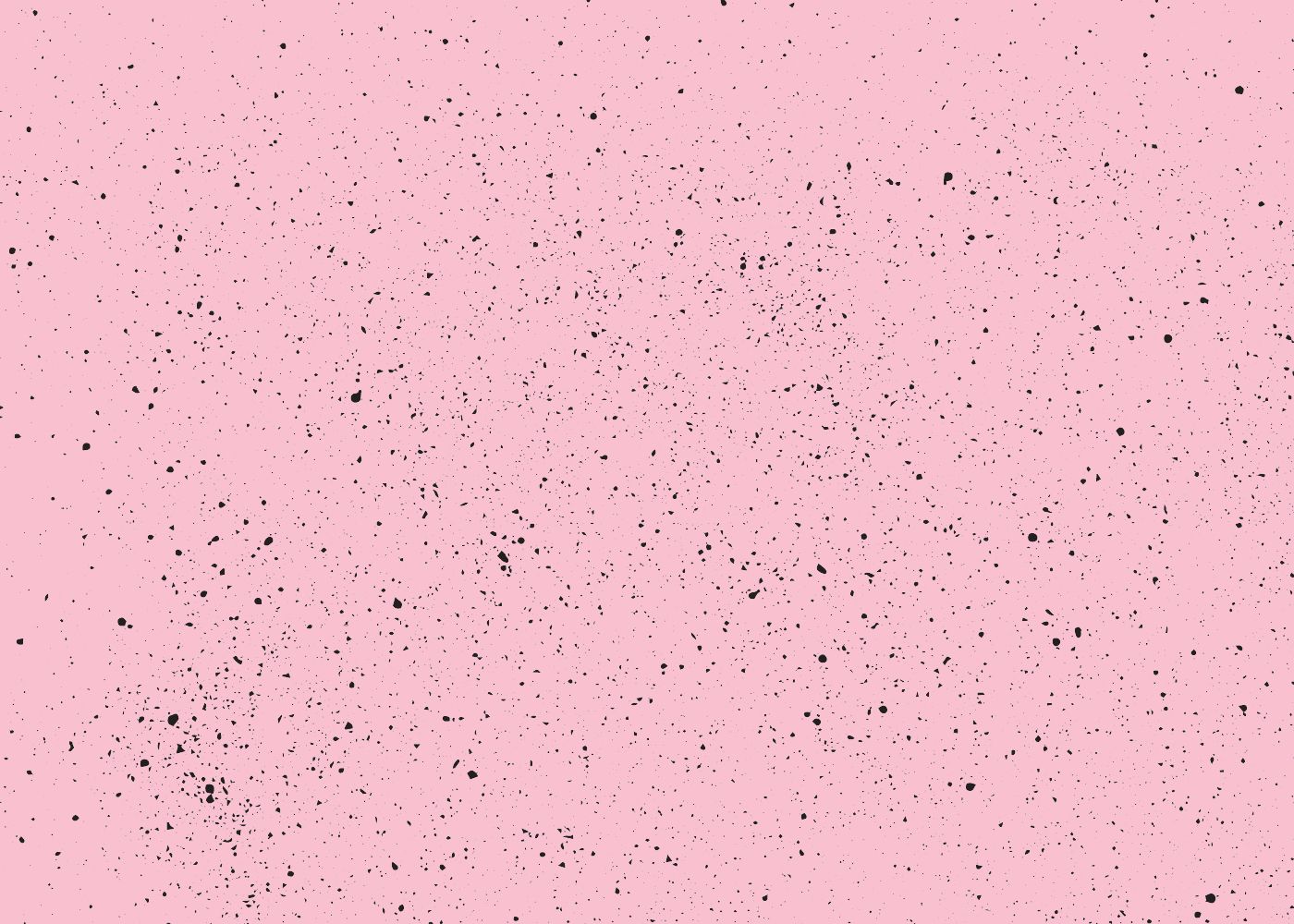 JENNIFER WOOD
Tyson Foods

CURRENT TITLE: Director-Foodservice Customer Engagement, Tyson Foods
DREAM TEAM TITLE: Senior Director-Trade Show Experiences
WHY WE WANT HER: She knows how to crack the code on aligning sales and marketing, and recognizes the link between experience design and a strong brand message.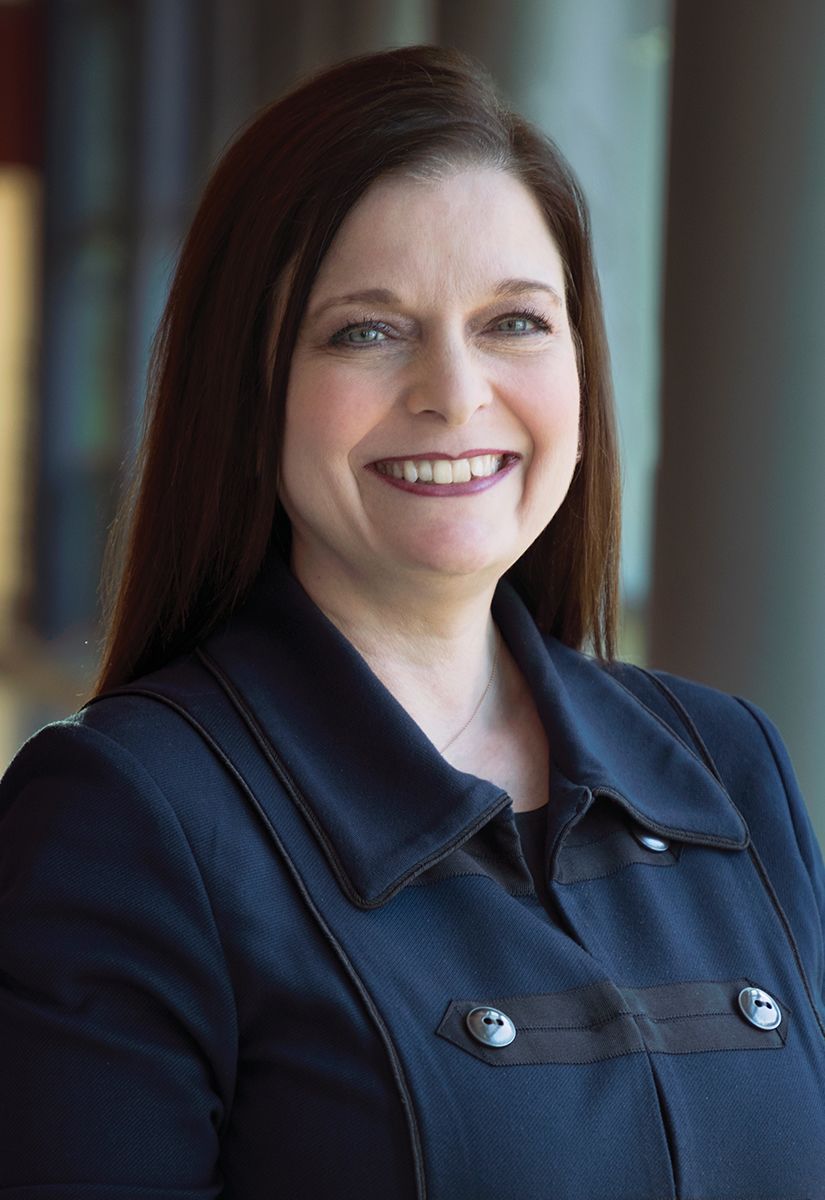 The foodservice industry is incredibly complex, and as one of its biggest brands, Tyson Foods is challenged in the trade show space with marketing each of its product channels to different customer segments, and demonstrating how it all fits under the larger brand umbrella and message. It's a tall order, but industry veteran Jennifer Wood has the appetite for it. An experienced marketer who only recently transitioned into experiential, Wood has led the transformation of how the brand activates at its biggest shows.
A marketing major from the University of Arkansas, Wood joined Tyson as an intern and graduated college early to accept a job there, grateful for an offer in a tight job market. She spent 12 years in consumer products before moving to the foodservice side for another 14. In her current role leading channel development in foodservice, Wood oversees marketing that crosses all Tyson Foodservice channels—college and university, restaurants, lodging, hospitals and more, a disparate group that ranges from national restaurant chains to distributors to individual operators, like small-town pizza shop owners. Her team includes culinary, sales tools and communications and brand marketing, which is responsible for trade events, messaging, operator platforms and marketing at major events like The Pizza Expo, The National Restaurant Association Show, the School Nutrition Association Annual National Conference and the National Association of Convenience Stores show.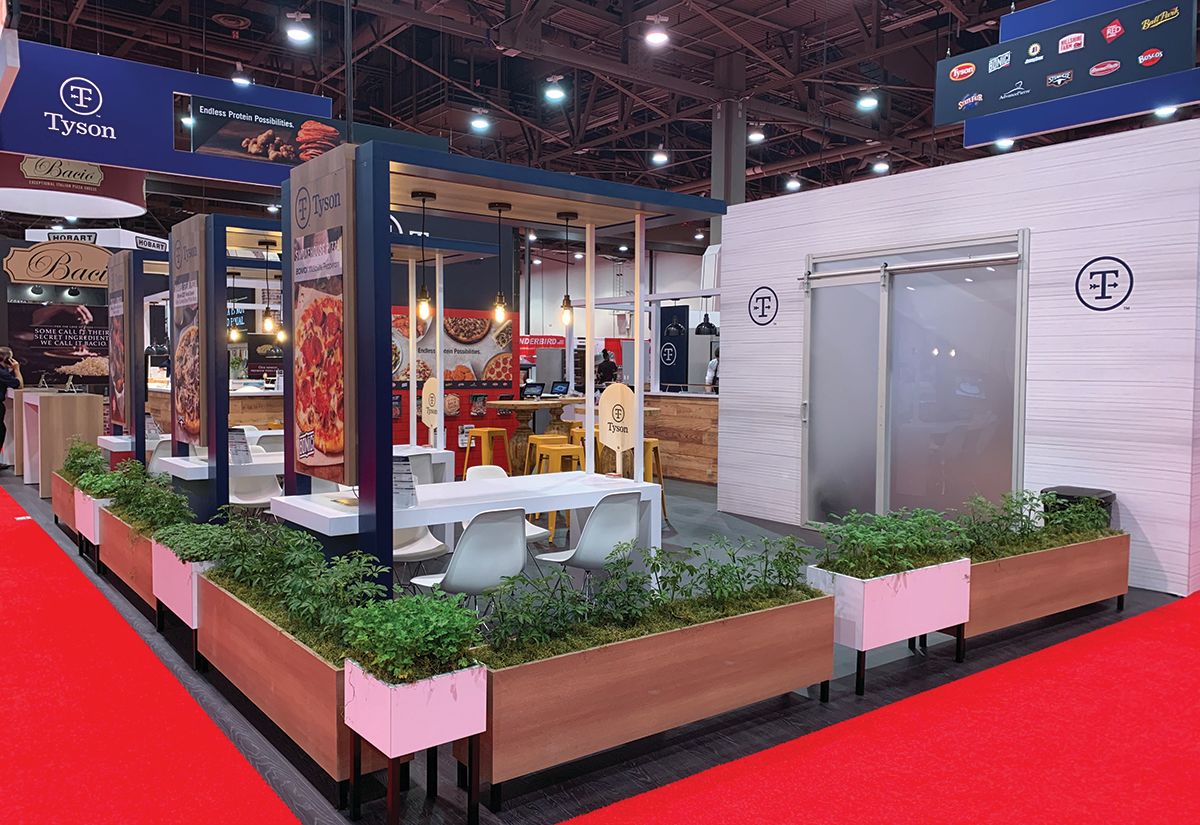 Since she stepped into her role a year and a half ago, Wood has led the charge to consolidate the various companies under the Tyson Foodservice umbrella as one brand with one face and one consistent identity in events, and drive volume and solutions for its operators. She ensures booth designs focus on customer engagement and have the products and kitchen build-outs to meet those needs as well as the proper brand, product and customer messages. "We're here to sell more and make more. No matter what business you're in, at the end of the day, the booth has to do that. It can't be pretty only for pretty's sake. It can't just be cool. It has to work really hard for us," she says.
The results played out in the brand's new booth at last year's Pizza Expo, which was modern, open and inviting, and balanced Tyson's heritage as an agriculture and protein company with its role as a modern food entity. "We're not a chicken company, we're a house of brands, and we are a valued partner to our direct and indirect customers, delivering the solutions and products they need," she says.
"A booth can't be pretty only for pretty's sake. It can't just be cool. It has to work really hard for us."
That also means aligning with and selling the value of the experience to the sales organization—a challenge she is energized to tackle: "Sales is my customer along with their end customer, and when they say, 'She gets it,' man, that's a win."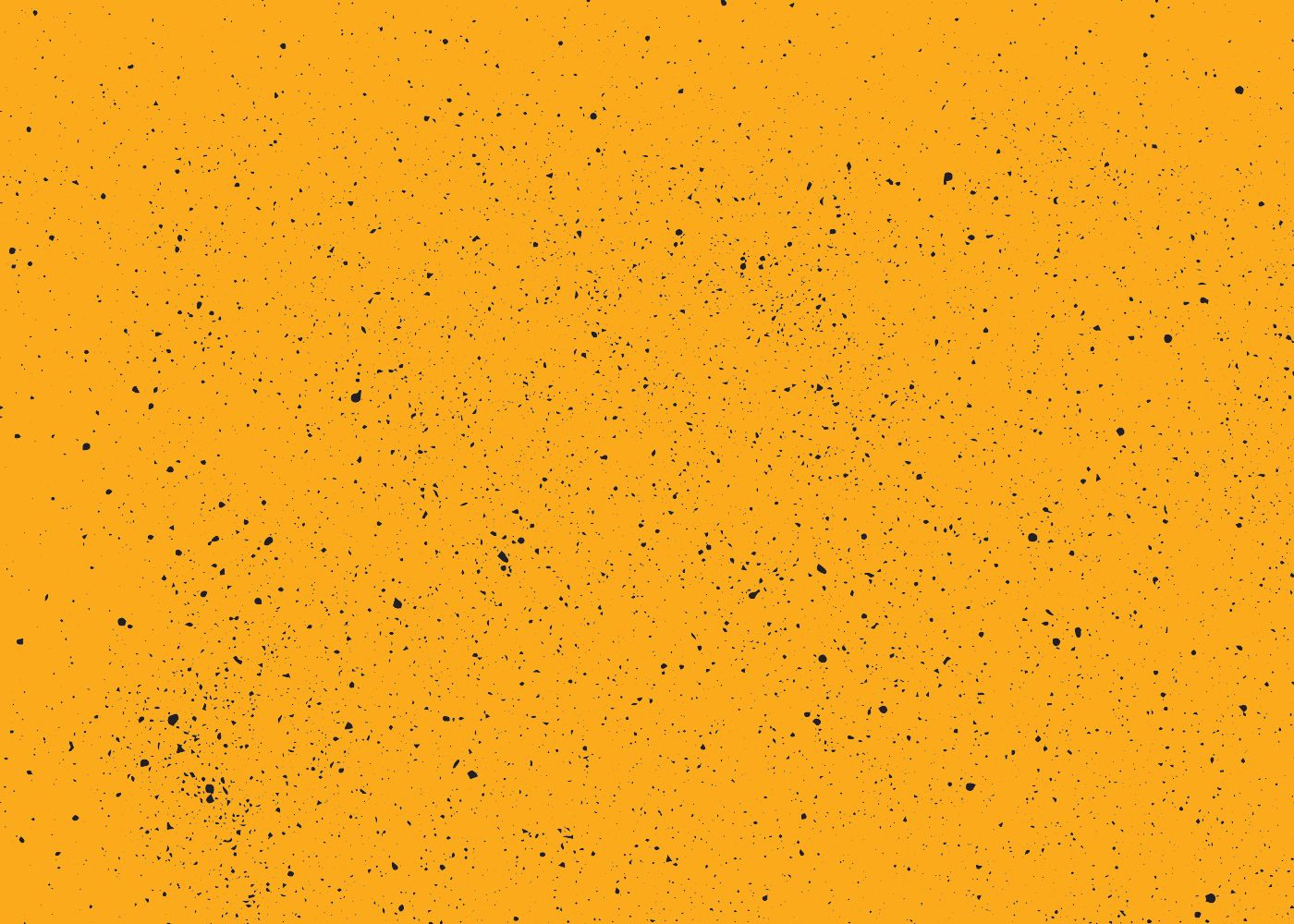 KEVIN SCHWOER
Verizon Media

CURRENT TITLE: Senior Manager-Events,
Verizon Media
DREAM TEAM TITLE: Director-Brand Marketing
WHY WE WANT HIM: He is laser-focused on ROI and treats customers like potential superfans. He also embraces the future of b-to-b events as a mix of formats and styles.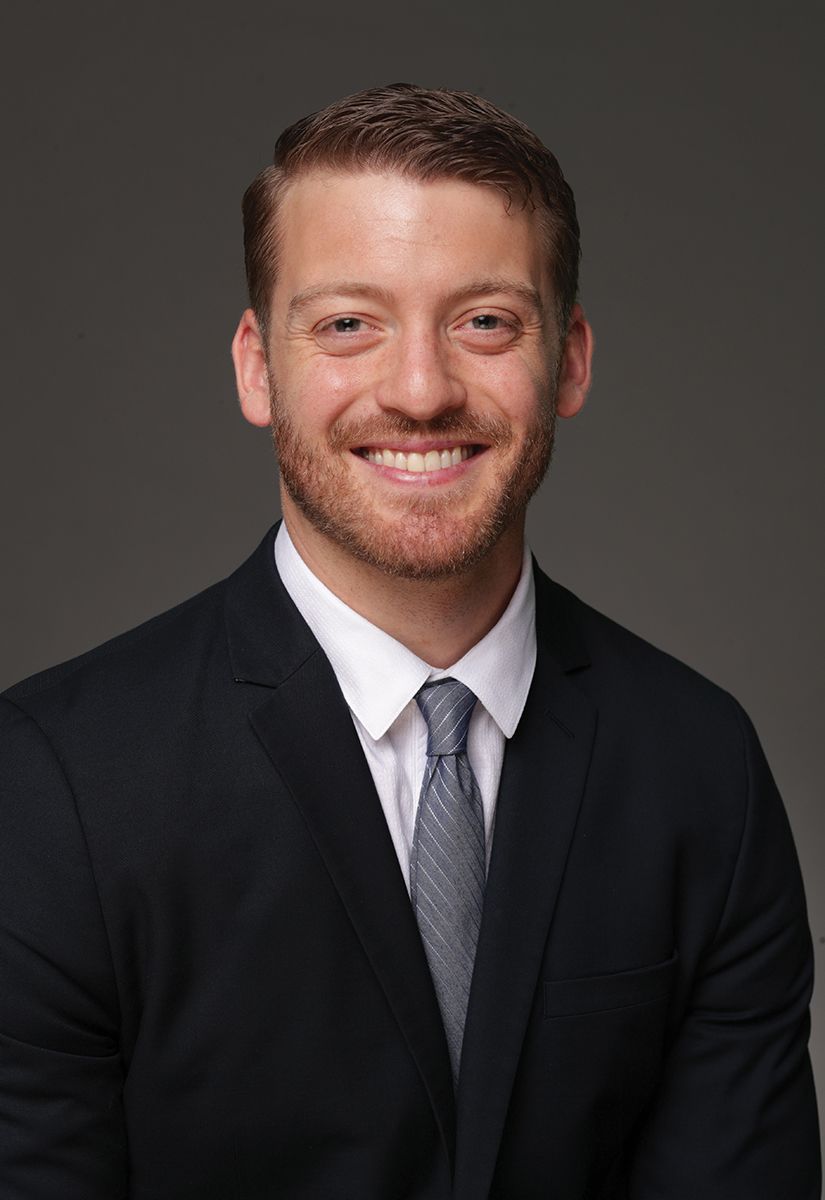 Die-hard comic book fans can be a pretty savvy bunch, especially when it comes to marketing. Just ask Kevin Schwoer, a self-confessed comic book lover, who brings experience gleaned in the event department at DC Comics to the more than 100 events he now handles each year as senior manager-events at Verizon Media. In between, a three-year stint on the field marketing team at STX Entertainment, where he planned premieres, set local screening and event plans, press tours and p.r. stunts, as well as partnerships and sponsorship sales, broadened his audience knowledge base.
"I went from the publishing world to the entertainment world to the tech industry, and I think I brought a lot of the learnings from the different fan bases and consumer audiences I had to engage, and the way you approach things from the biggest budgets to the smallest budgets. Right now I'm in the middle ground, which is a really comfortable space to be in," he says.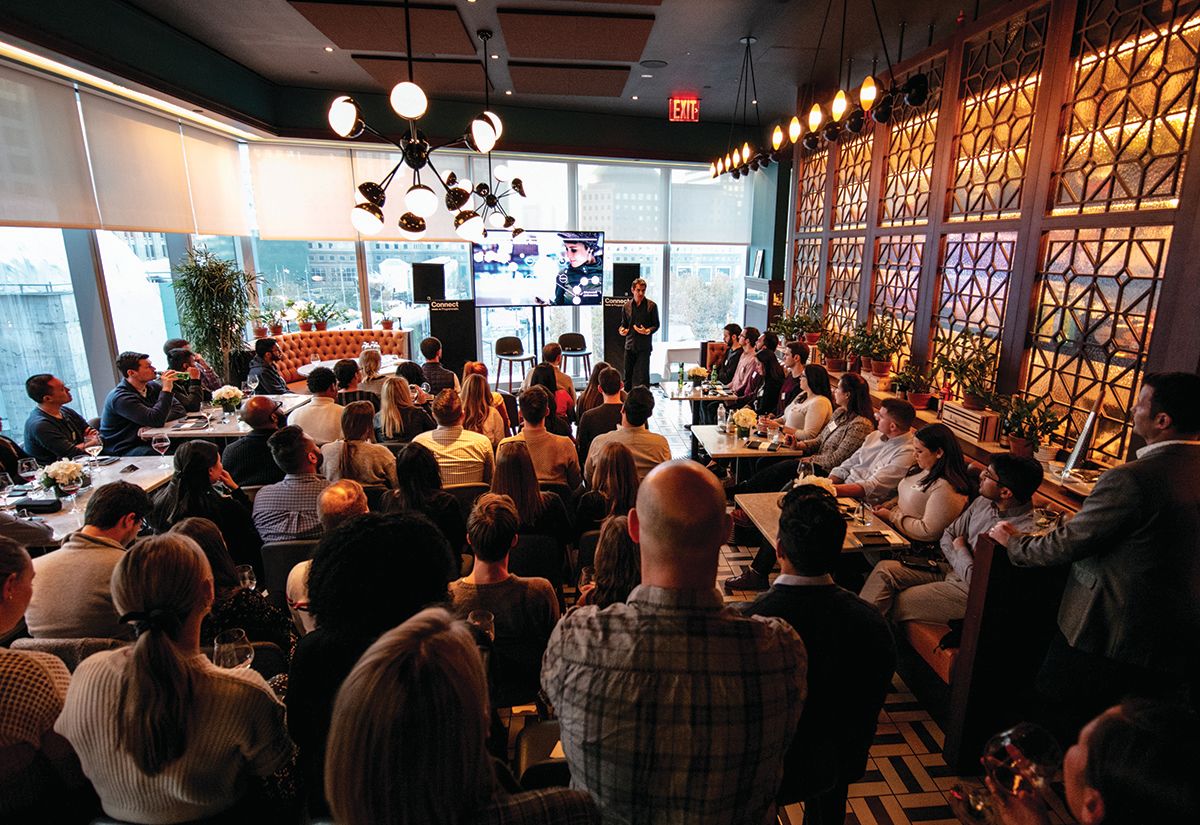 Verizon Media encompasses media, technology and communications brands, including Yahoo!, AOL, TechCrunch, Engadget and more. Events range from small brand activations, like handing out hot chocolate to voters at the New Hampshire primaries for Yahoo! News, to client engagements, trade shows, tentpole events and consumer activations, although most programs are b-to-b. Schwoer's team is 16 strong, which means they have to cover a lot of ground. His "Be proactive, not reactive" mantra helps them stay ahead of the curve, to think outside of the box and, perhaps most important, function as on-the-spot problem solvers. "As an event producer on anything, you have to be solution-oriented. You can figure out what happened afterward, but you have to figure out how to fix it right now," he says.
One of Schwoer's bigger roles involves producing internal and external-facing live shows, including Build It, the company's largest internal event, which is live-streamed globally and focuses on new products, initiatives and celebrates its "Builder" employees. He counts among his successes smaller road show-style events designed to showcase why brands should partner with Verizon Media on programmatic offerings.
"I went from the publishing world to the entertainment world to the tech industry, and I think I brought a lot of the learnings from the different fan bases and con­sumer audiences I had to engage."
"People are busy, they're invited to a million different events, but when you take the time to curate the list, make sure the outreach is personalized and make it enticing with a cool space or an out-of-the-box idea, we see growth in the b-to-b space that way," he says.
Where he sees b-to-b marketers winning big is in recognizing how their roles connect "all the dots."
"Our sales team brings in the clients, our brand team makes sure we're represented right, the creative team creates all these assets, but nobody's in the middle besides us. It's a great spot for our team to be in," Schwoer says.
And it's that thinking that earns him a spot on the Dream Team.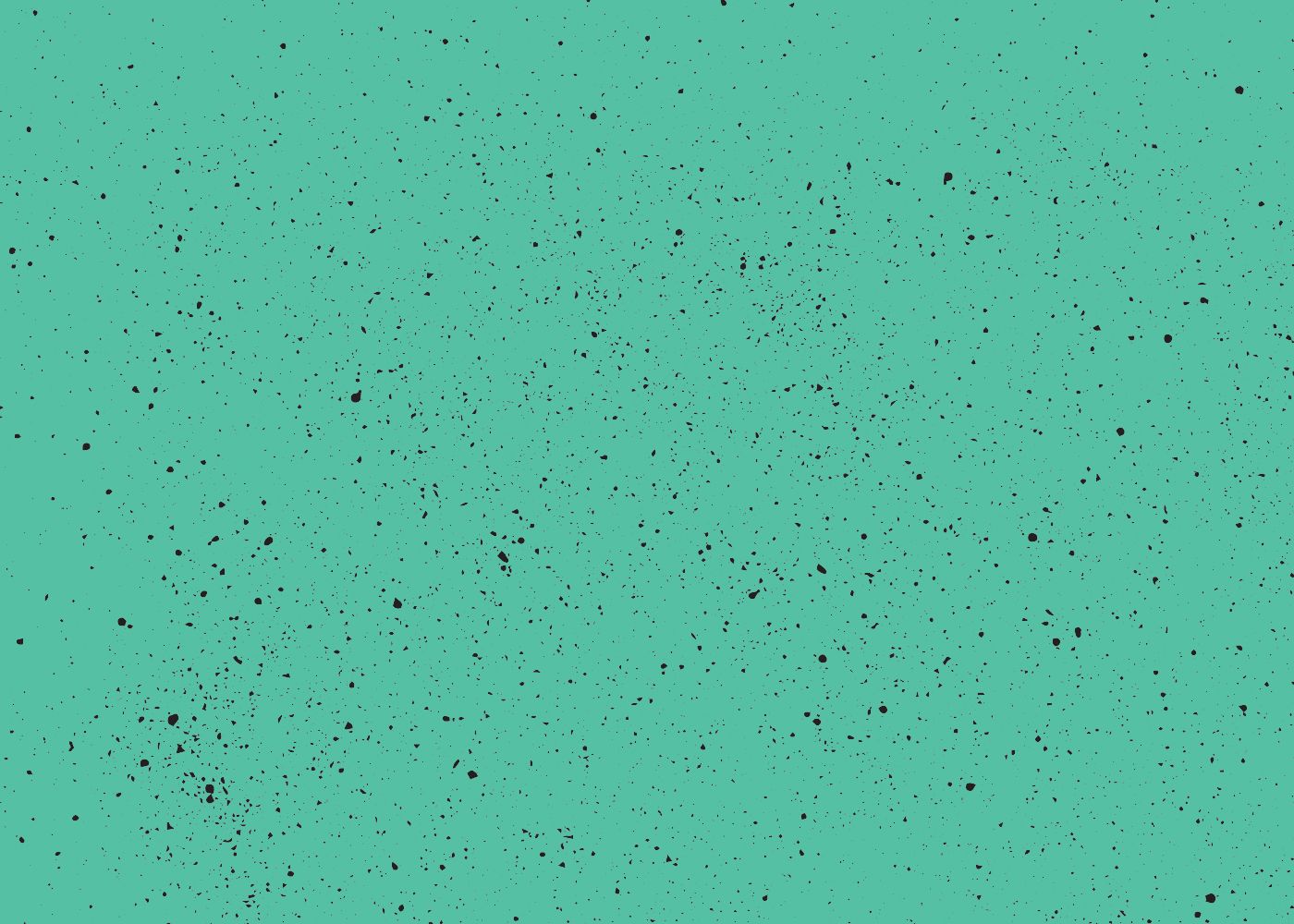 FELICIA KABAN
Johnson & Johnson Vision

CURRENT TITLE: Senior Manager-Live Events, Johnson & Johnson Vision
DREAM TEAM TITLE: Director-Customer Engagement
WHY WE WANT HER: A true event industry evangelist, Kaban's passion for experiential and tell-it-like-it-is approach helped live events rise to become the No. 1 professional acquisition source for her organization.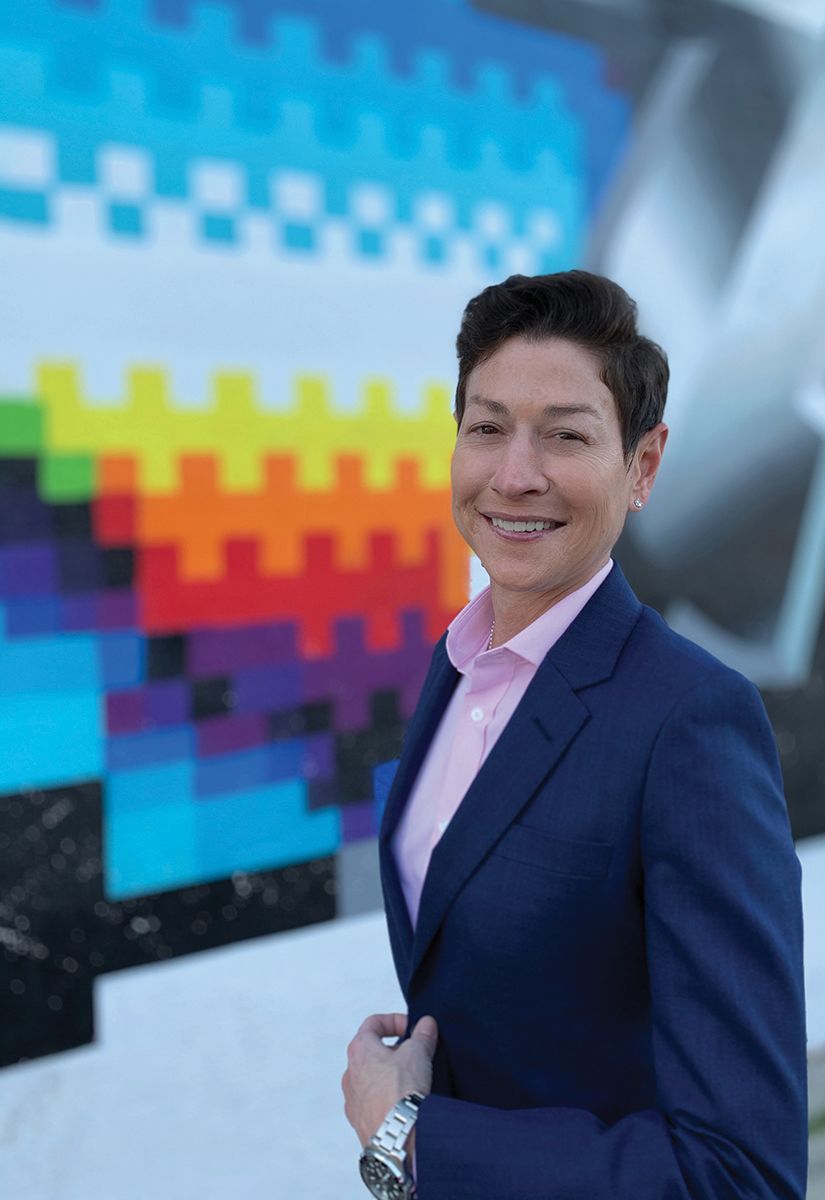 Felicia Kaban views experiences in health care through a different lens. "We have to make people fall in love and see what's possible," she says. "And we have to create events that we would want to attend ourselves."
As senior manager-live events for Johnson & Johnson Vision, Kaban, whose 15-year tenure at the company includes experience in the Diabetes and Ear, Nose & Throat categories, today oversees professional events, which includes industry events and trade shows, as well as regional and local educational programs for eye care professionals.
It was in the local programming that Kaban saw a pathway to elevate a space that can feel "stifling." She took what historically was a free dinner and a 45-minute presentation and replaced it in 2019 with The Light Symposium, a series of events across the country that leveraged a LightQuest "scavenger hunt." The approach helped eye care professionals experience the brand's Acuvue Oasys with Transitions Light Intelligent Technology while arming them with content to help identify patients that would benefit from the product and educate them back in the office.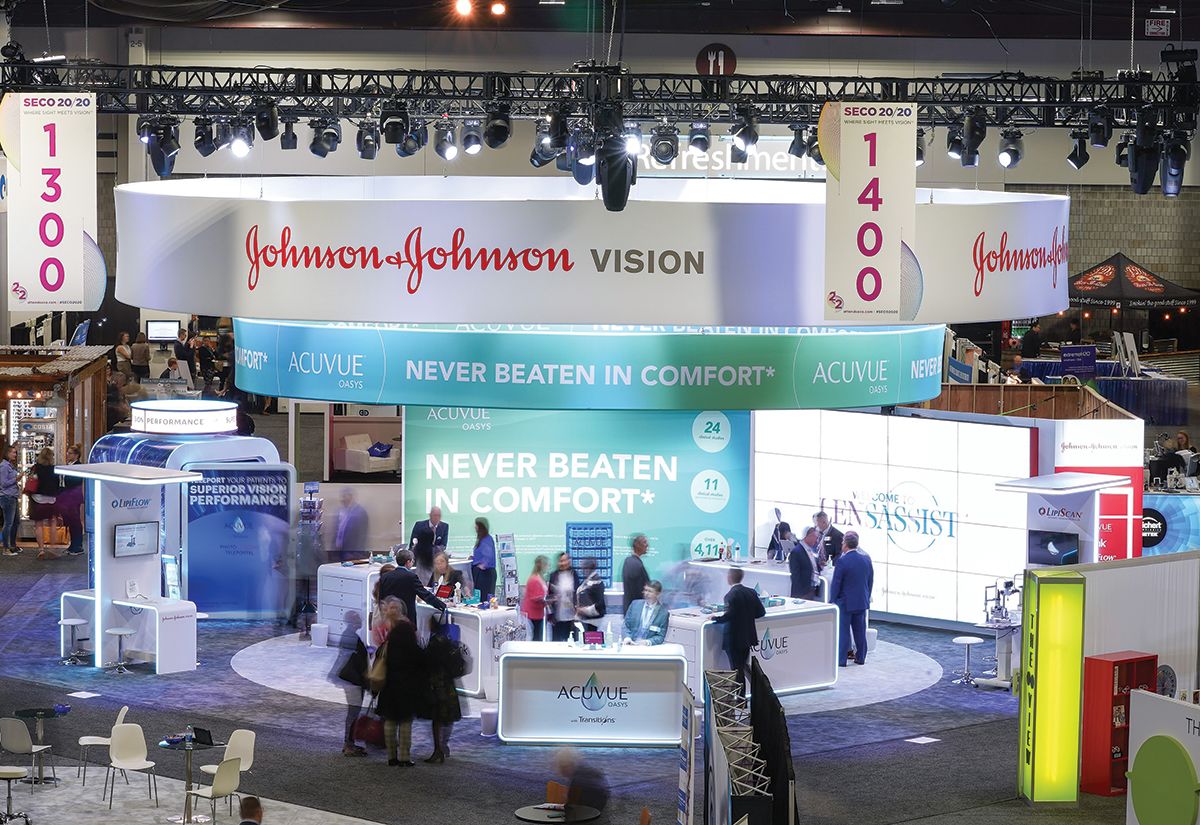 "We're competing, even in health care, with brands that our customers—health care providers—are interacting with in all aspects of their lives," Kaban says. "I love the fact that we are creating a dialogue between our brand and our customers, that we're a partner in helping them in their practice, helping them to help their patients, and I believe experiential marketing is a huge opportunity to do that."
Experiential moments have become a key component in how the brand shows up at its tentpole industry events as well. In this highly regulated environment, Johnson & Johnson Vision takes a show-don't-tell approach. An activation Kaban is particularly proud of is the Acuvue Oasys Teleportal experience, a high-tech installation featuring a series of screens that "transports" attendees to different locations across the world where they experience scenery and sound effects, and view what the surroundings would look like with and without the lenses.
"Have confidence—you don't always have to drive that message. Just be your customer's strategic partner."
"We want to help doctors understand how to talk to patients about the product," Kaban says. "We want them to see what the patients can expect and what the difference is."
One area Kaban thinks b-to-b marketers can win big in is content. Her team reimagined the open theater space typically found in booths and activated the Insight Studio, a backdrop for healthcare professionals to schedule time to create content for their own channels on topics that are relevant to them, rather than on J&J's own products or services. The approach kept the booth buzzing during slow periods and organically positioned Johnson & Johnson Vision amidst authentic thought leadership posted by industry influencers.
"To me, it demonstrated that we don't have to be so focused on talking about our products to make an impact," Kaban says. "Have confidence—you don't always have to drive that message. Just be your customer's strategic partner."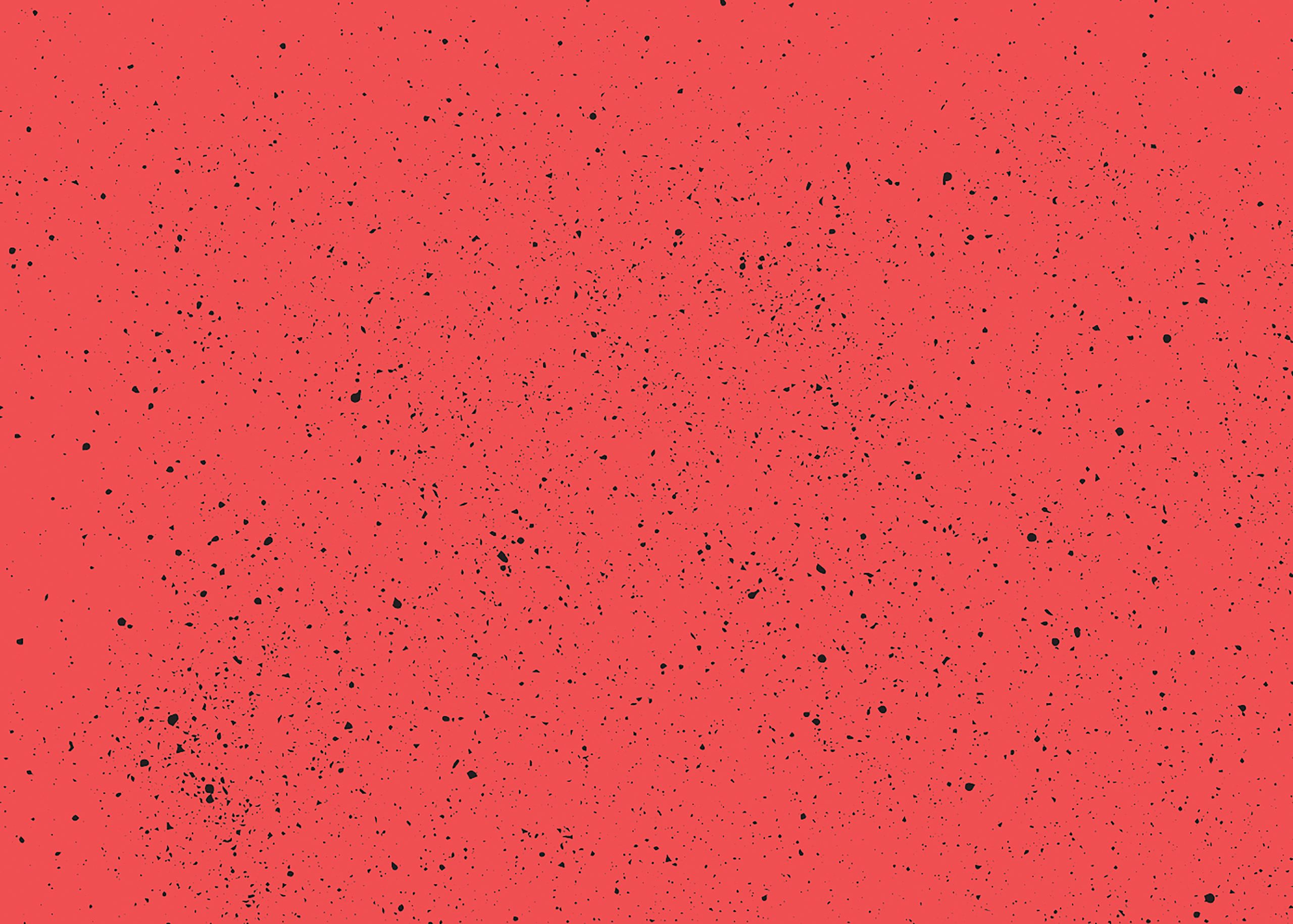 DANI SULLIVAN
Athenahealth

CURRENT TITLE: Manager-Event Marketing, Athenahealth
DREAM TEAM TITLE: Senior Manager-Event Programming
WHY WE WANT HER: With a marketing strategy tied to the sales pipeline, she took a small event and transformed it into a successful conference in the crowded healthcare space, tripling its size from year one.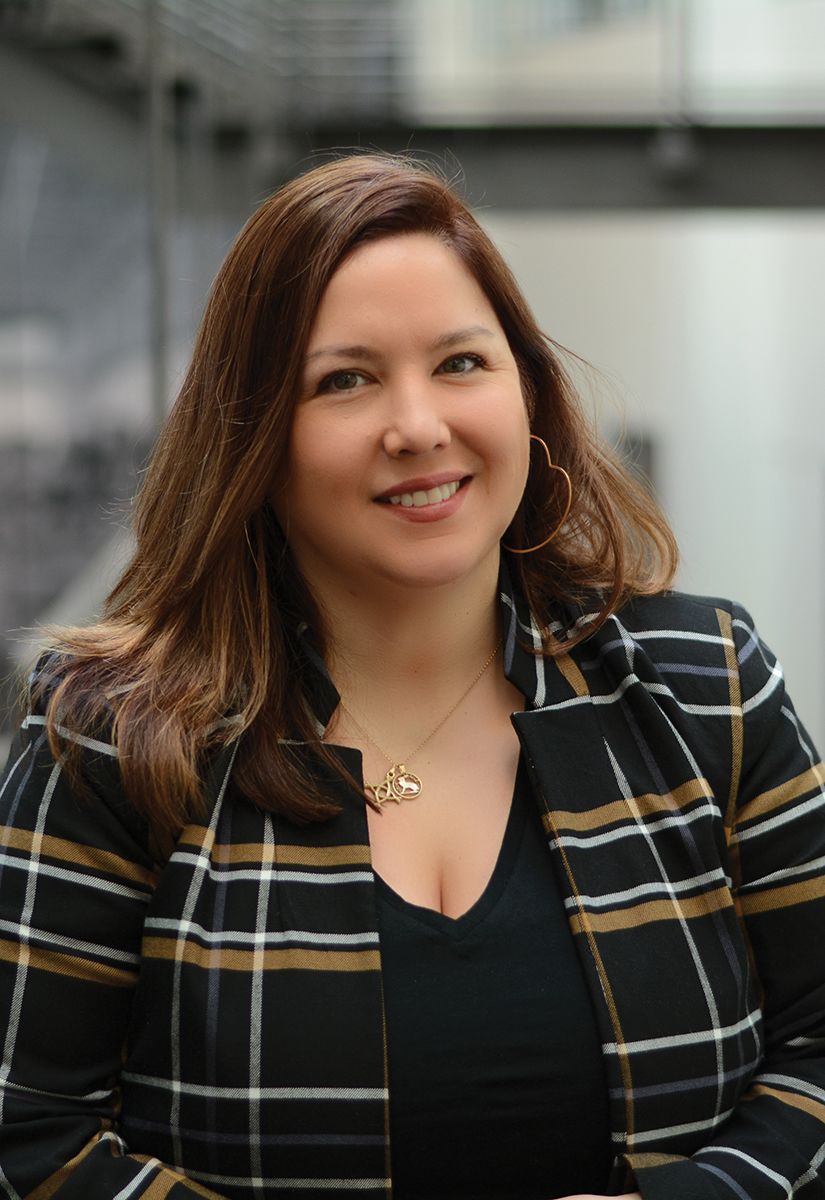 Across the different positions she has held in event marketing in health care, Dani Sullivan has experienced first-hand how content, customization and community can transform a program. Before joining Athenahealth seven years ago, she coordinated nursing training programs at Brigham and Women's Hospital in Boston, managed pharmaceutical meeting planning at Biogen and planned the physician education program at Harvard Medical School.
In her role now as head of event content strategy at Athenahealth, a health care technology provider, Sullivan is responsible for creating the overall experience at the company's customer-facing events, as well as organizing all of the internal and external keynotes and content for the program—from the breakout sessions to the activations on the show floor.
The brand's flagship user conference, recently rebranded as Thrive Summit, attracted nearly 2,000 attendees last fall in Austin. The event has tripled in size since it launched in 2014, and it will continue to grow this year with the launch of a 10-city tour, an offshoot of the event, that will engage prospects and current customers.
"This is something that's really new to us, expanding the overall content delivery for our customers," Sullivan says.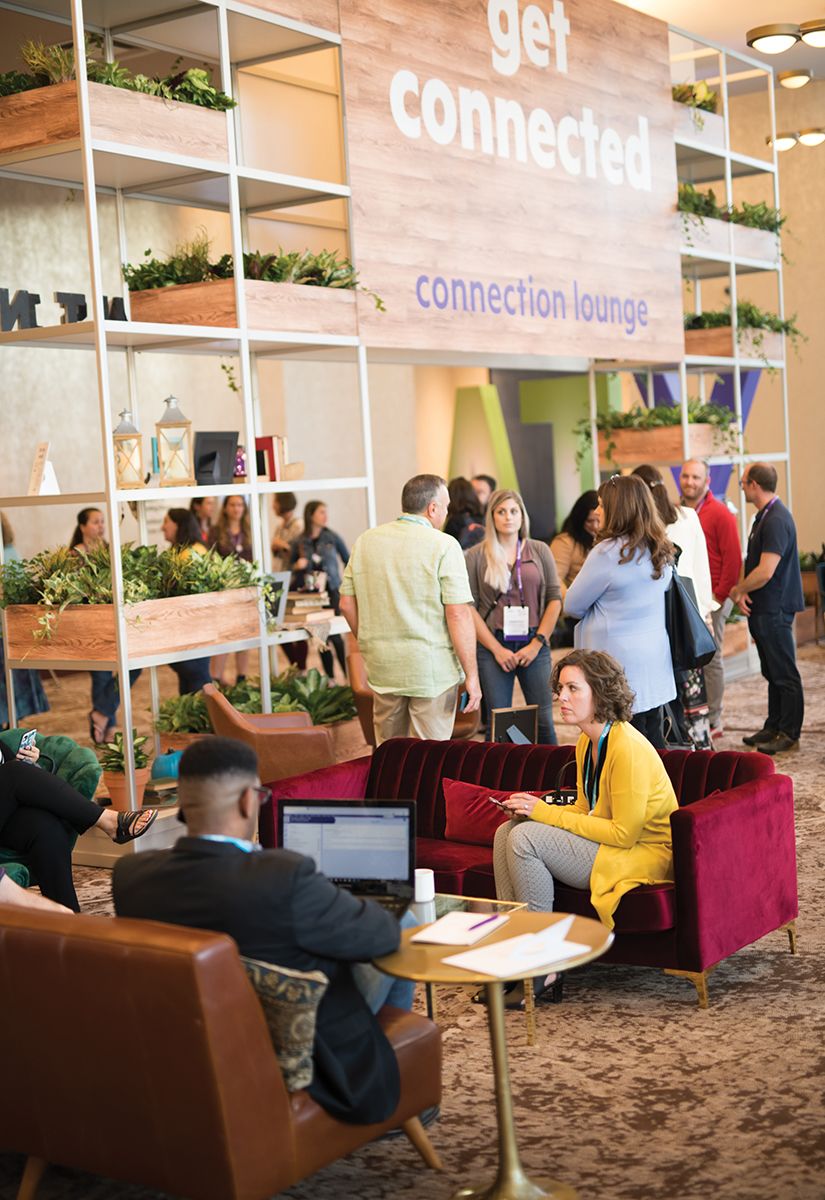 Content is one of the ways Sullivan says brands can succeed in the b-to-b space, especially given the competition brands face with the number of events that take place each year. Four years ago, the Summit featured keynotes from internal leaders. But last year, the team recruited two industry luminaries to take the main stage—Dr. Ron Epstein of the University of Rochester who specializes in mindfulness and addressed customer struggles with position burnout in healthcare, and Allison Massari, a patient advocate and burn survivor who spoke about compassionate care.
"In the healthcare space there are so many competing voices that are having convenings, whether it's a vendor or an association or a society," Sullivan says. "We have to really position ourselves as thought leaders, and we have to highlight our expertise and make sure that people understand what the value proposition is in attending our events."
"This is something that's really new to us, expanding the overall content delivery for our customers."
Another area where b-to-b marketers can win big, she says, is in focusing on community and creating connections between and among attendees, both at the event and year-round. At its events, Athenahealth leverages user groups of existing customers who, ultimately, are the best experts on its products and services to help engage prospective customers.
"Over the next few years with the Summit, we will pivot to even further fold in partners, as well as marketplace partners that provide services that plug into our platform, to really create this whole ecosystem that's thriving so our customers get the most out of their experience and make connections that will help support them going forward," Sullivan says.
And we believe her.