FEELS LIKE HOME

How brands are building cozy environments and activations
to lure attendees back to live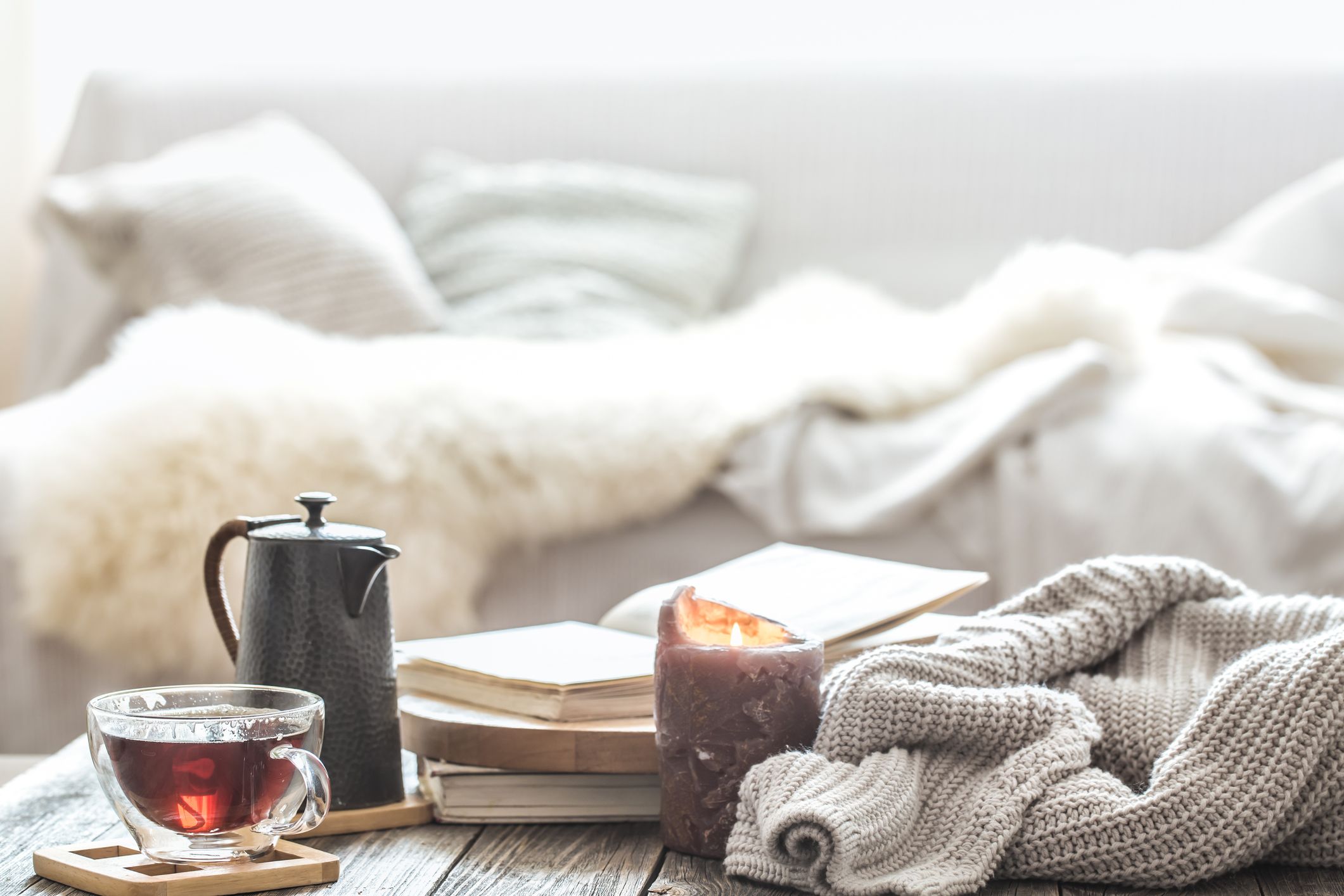 There's no place like home, an adage that has rung particularly true over the last two and a half years. But savvy event marketers have been enticing consumers back into the world of live events by offering comforting environments and activities that evoke that same sense of relaxation and security. The bourgeoning experience design trend is founded on a COVID-era cultural shift that saw many people's connection to their personal spaces evolve as they spent more time at home. And as the sentiment is slated to persevere post-pandemic, brands are making their moves, with endemic retailers leading the way.
As marketers work to curate homey event spaces that make attendees feel like kicking off their shoes and staying awhile, they're also tapping into top interior design trends that, again, point to consumers' changed relationship with the spaces they inhabit—and the experiences they attend. Among key tactics, brands are incorporating multisensory décor elements and engagements built to put their audiences at ease, from cushy textures, biophilic design and soft lighting, to succulent plant-potting and sound baths.
Grab your favorite throw blanket and let's dig in.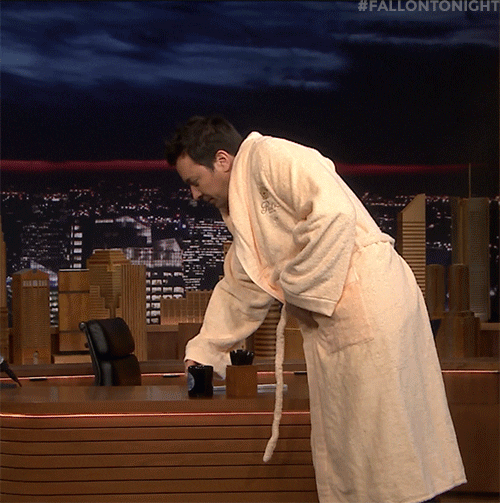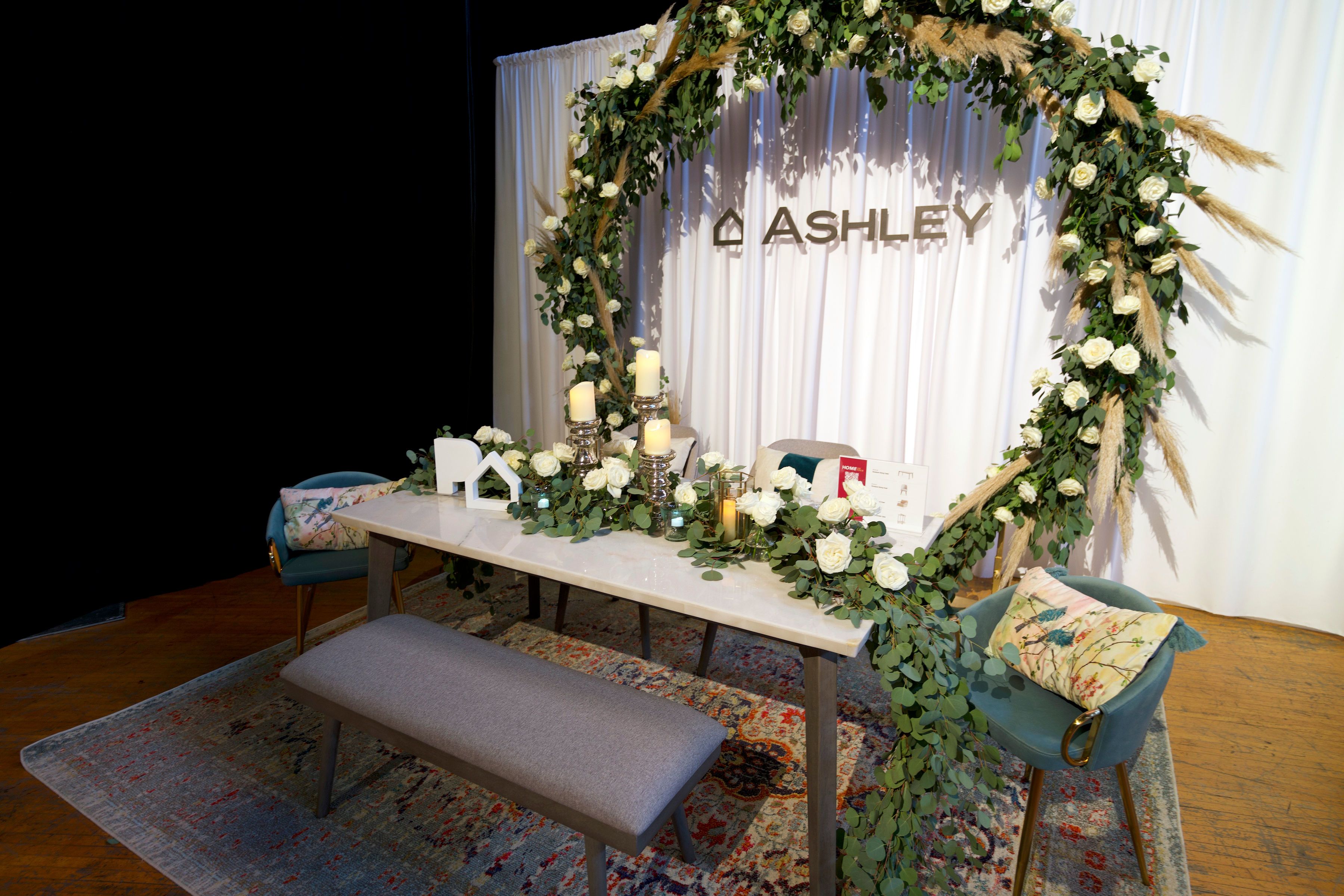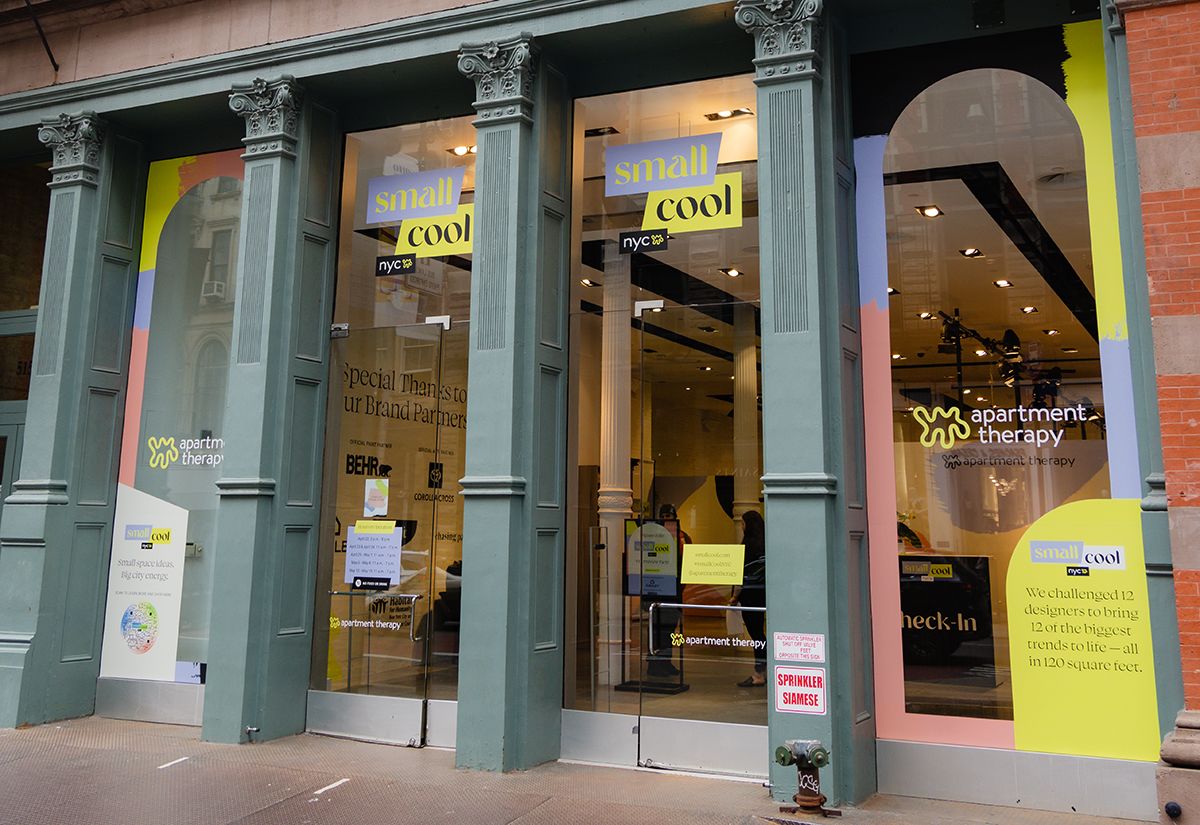 In 2021, interiors-focused media company Apartment Therapy planned to host an IRL event that centered on vignettes styled by top interior designers. But with a fluid COVID situation, the brand chose to host small groups of influencers in the space in person, then offered 360-degree virtual tours of the vignettes to consumers online using the same technology used in online real estate. This spring, the brand continued to leverage its digital tour, which was upgraded as a shoppable experience, but opened up the physical footprint to the public. Welcome to Small/Cool NYC, a home design event in Manhattan focused on helping consumers elevate small-space living—in a city where tiny territories reign supreme.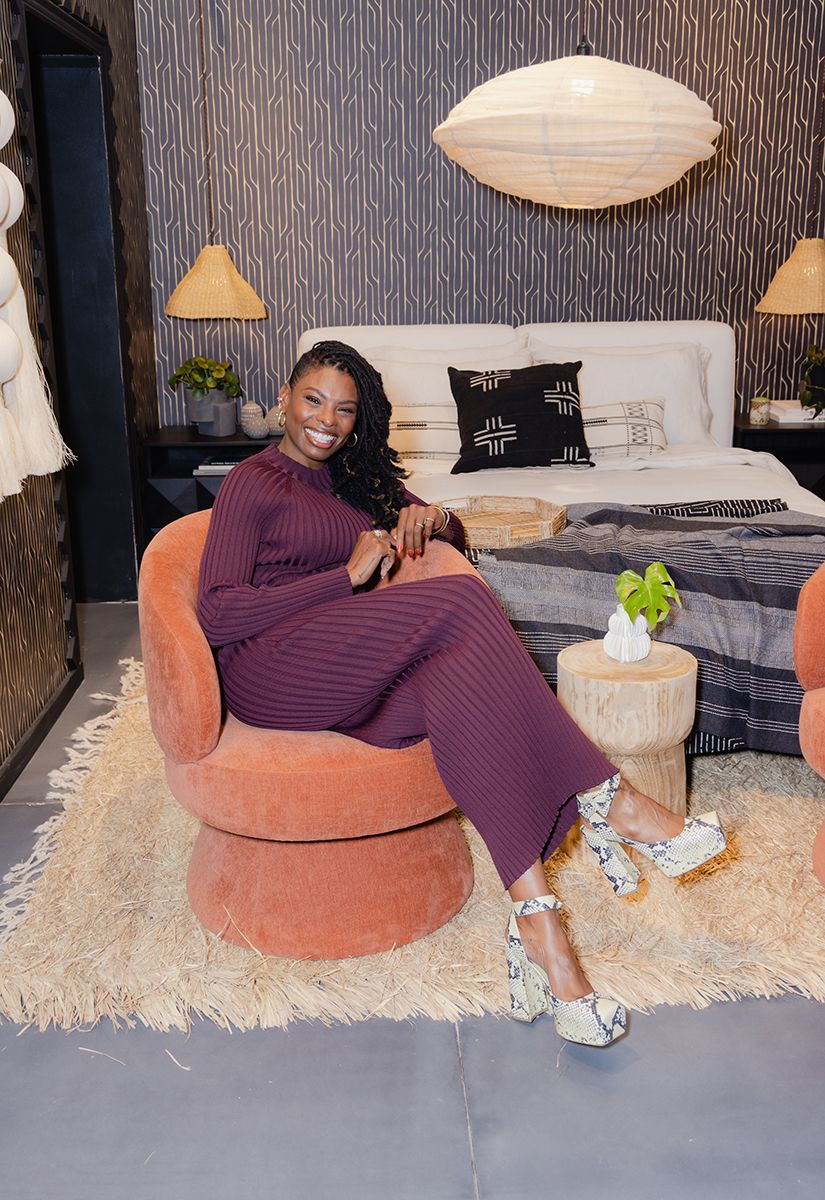 The pop-up activation, located in New York's SoHo neighborhood from April 22 to May 15, featured 12 rooms that measured under 120-square-feet each, brought to life by esteemed and emerging interior designers. Each design captured consumer shifts around caring more about your living space and seeking more efficient dwellings, and tapped into a top home design trend, from boho to ultra-modern to "pastoral charm." The spaces also included a QR code that triggered an audio tour of the room, narrated by the designer, offering a casual museum-like experience. Attendees could additionally scan QR codes attached to every product in the room, allowing them to purchase their favorite home goods right then and there.
"The pandemic, in a way, reset our entire relationship with how we feel about our homes," says Lauren Murphy, svp-marketing and brand strategy at Apartment Therapy Media. "People realize that it's important to have a space that you love, that you feel safe in. We actually had a recent survey and 79 percent of readers said that they have made their homes cozier since the start of COVID. So you're really seeing that people care a lot more about their spaces."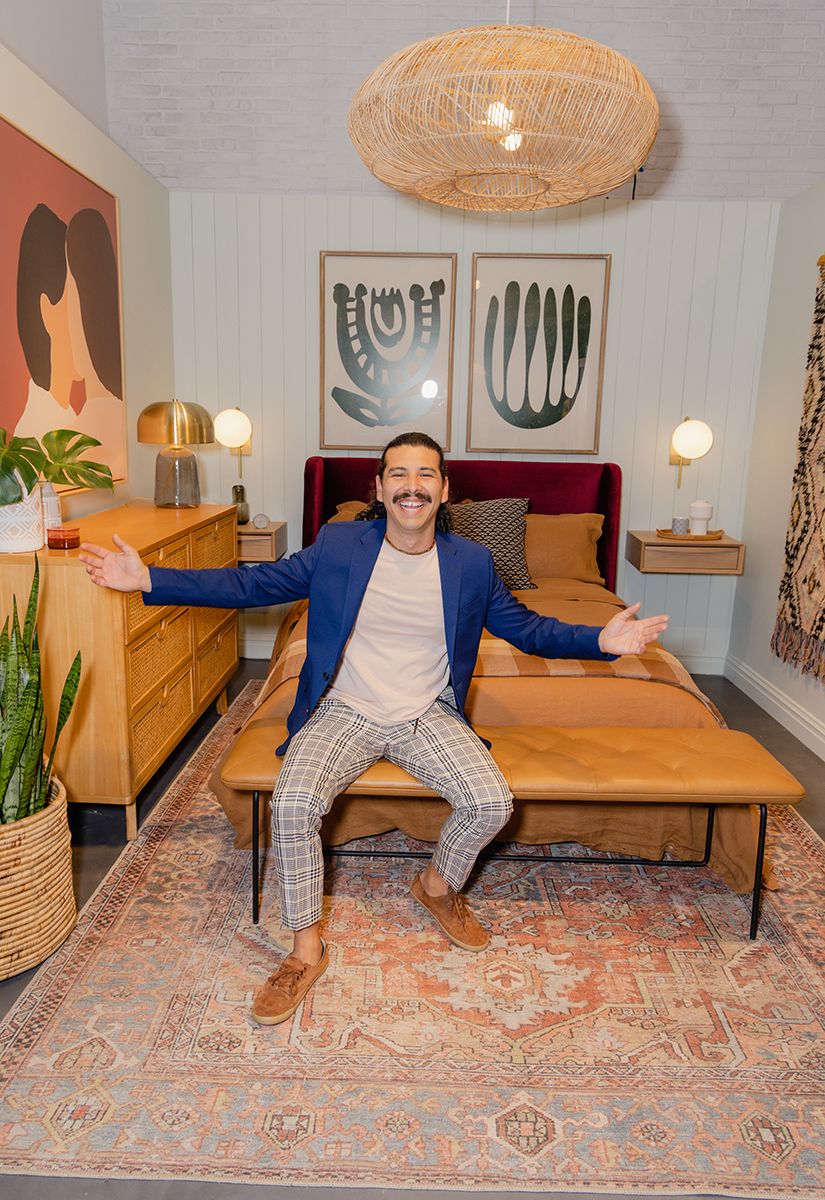 But the tour was only one aspect of Apartment Therapy's temporary SoHo residency. The brand also produced a series of activations, designer meet-and-greets and limited-capacity workshops during its stay, each of them designed with that homey, comforting vibe in mind. Among offerings was a floral bouquet-making event; a pop-up for National Poetry Day featuring a guest poet, who created customized Small/Cool NYC haikus based on attendees' favorite rooms or design trends; and a wellness seminar hosted in partnership with Yogi Tea featuring lifestyle and wellness experts leading participants through design recommendations, a meditative sound bath, and acupressure exercises, as they sipped on a hot cup of tea, naturally.
Apartment Therapy additionally teamed up with Toyota Corolla Cross for a weekend-long event offering games (and prizes), including an activity during which participants had to find and match items packed in the trunk of a Corolla Cross, mimicking the old-school matching game, "Memory." There was also a live dj and a "Put Your Stamp On It" DIY workshop where attendees learned how to create a custom rubber stamp (from carving techniques to ink transfers) from Apartment Therapy's home projects director and a design expert, and walked away with a souvenir.
Ultimately, some 15,000 attendees got cozy with Apartment Therapy and its partners. Products featured in the Small/Cool spaces were donated to Habitat for Humanity New York City and Westchester County, NY, to be sold in their retail store in Woodside, Queens.
Photo credit: Tory Williams, courtesy of Apartment Therapy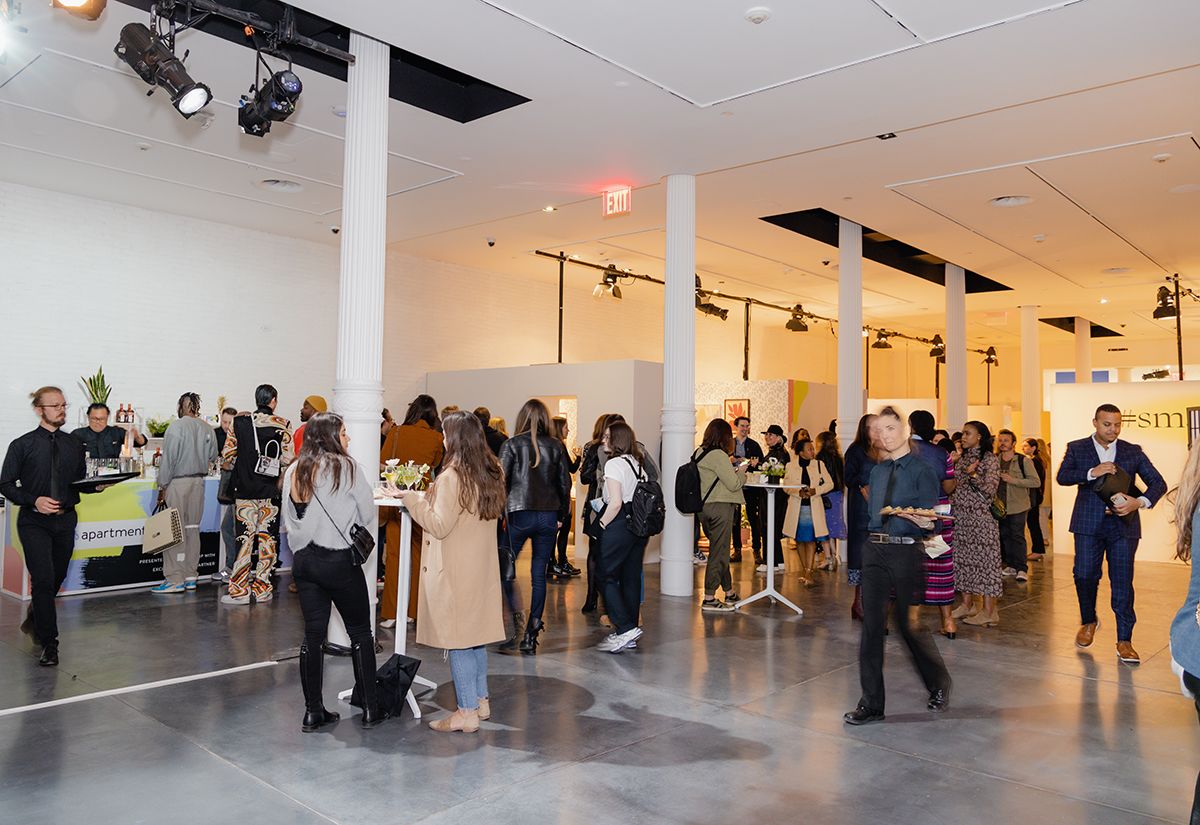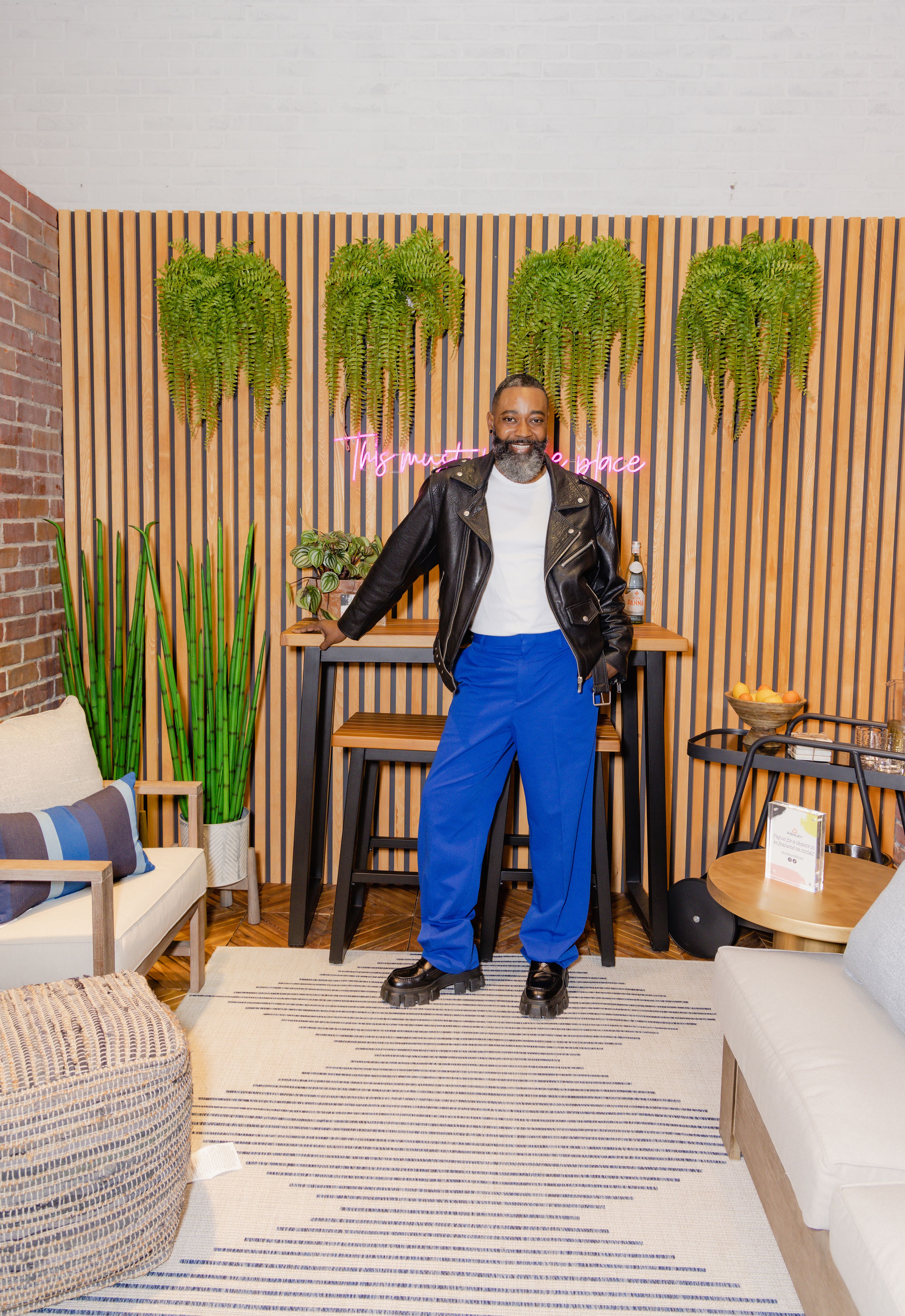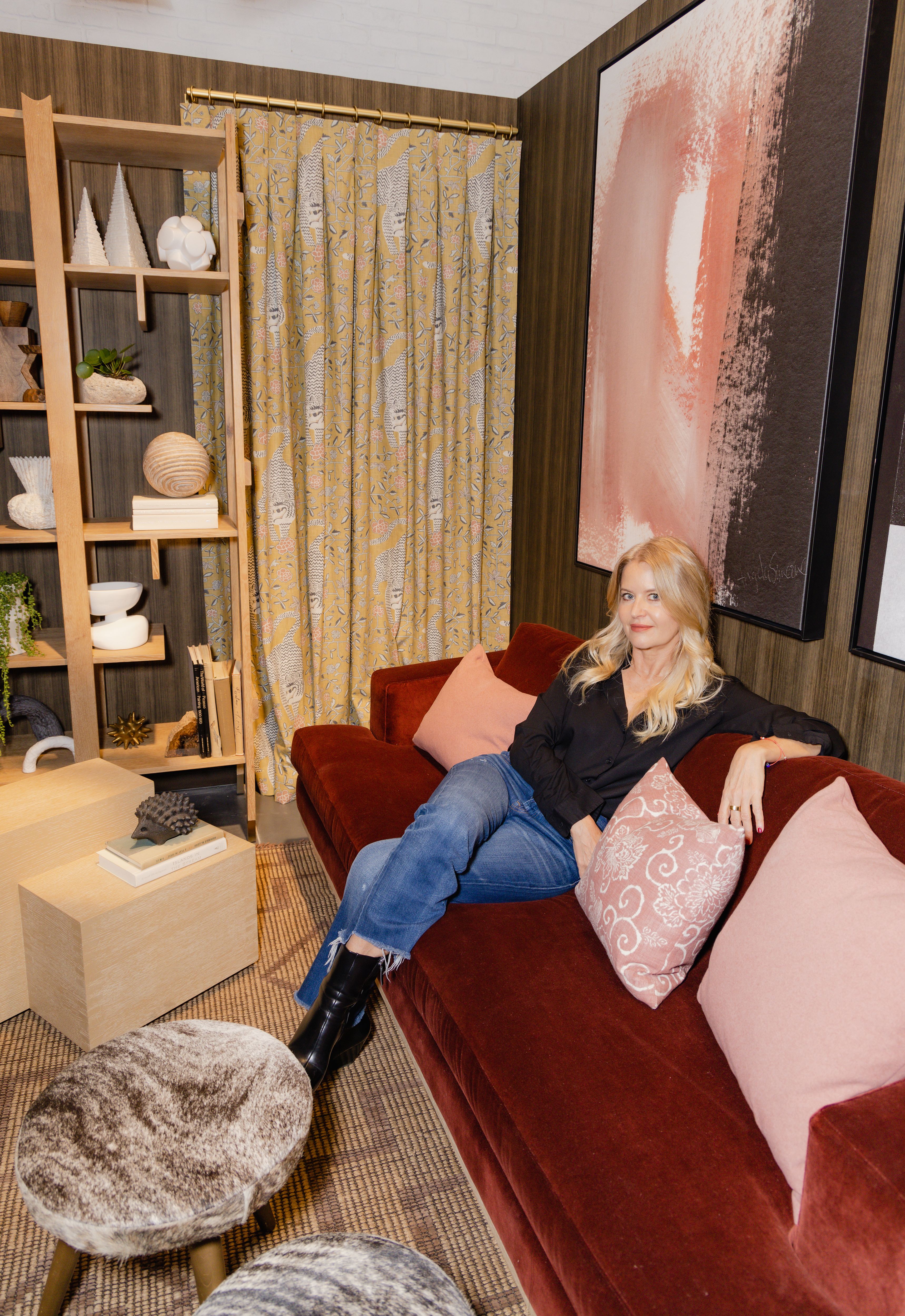 ASHLEY FURNITURE
X PANDORA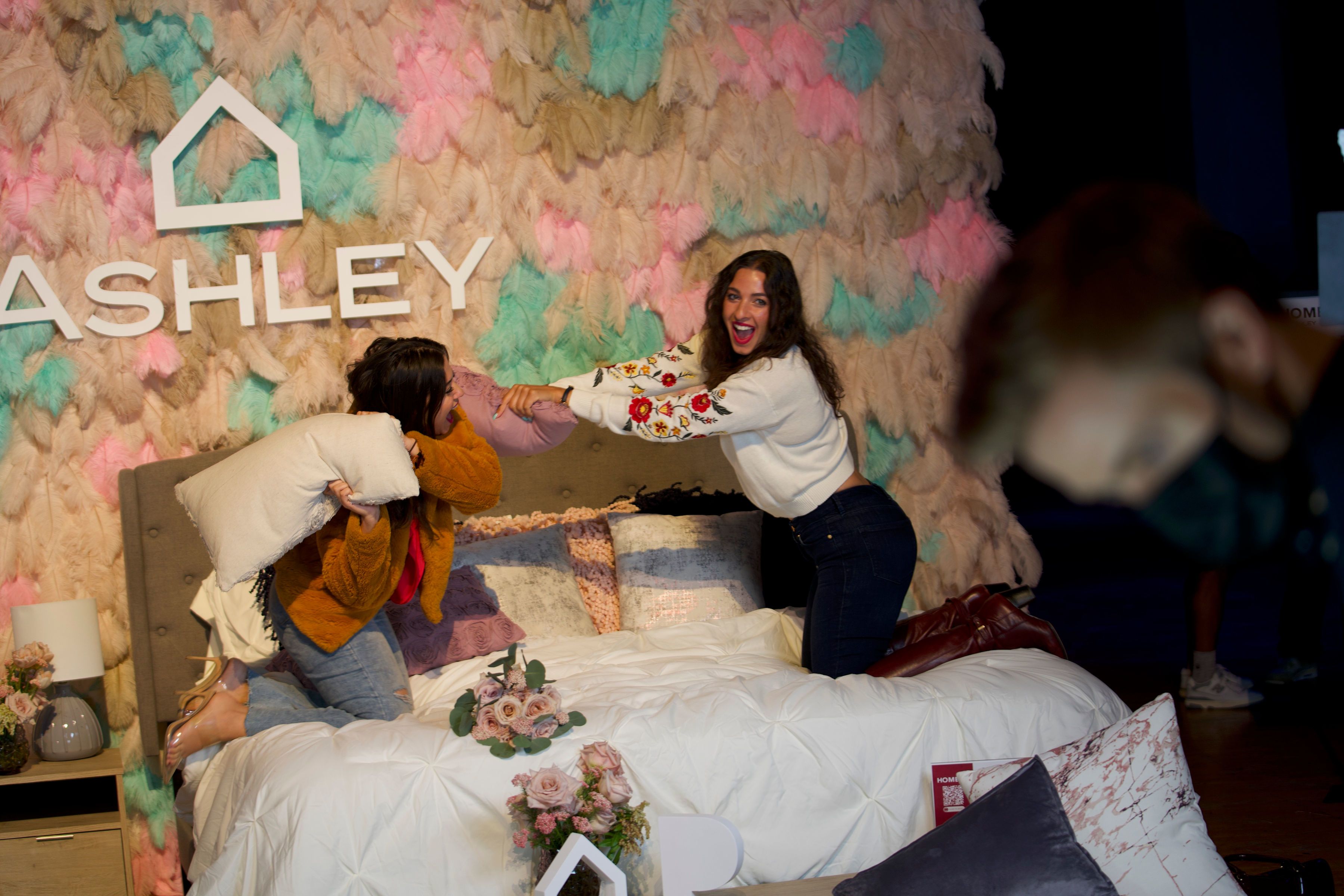 On March 25, we had the opportunity to experience the homey design trend firsthand during the Los Angeles leg of the Ashley x Pandora Home on Tour campaign featuring a performance by John Legend (whose voice sounds like actual butter in person). And let's just say we felt right at home within the iconic Shrine Expo Hall in downtown L.A., which Ashley had transformed into a series of curated, room-themed vignettes designed using on-trend natural materials and vibrant accents.
Hero products and accessories were showcased across an outdoor living space, a bedroom, a dining room and multiple living room-esque lounge areas.​ A second Home on Tour event that replicated the L.A. format took place a few weeks later in Nashville, with a performance by country artist Cole Swindell.
The first 90 minutes of the event was open to a selection of influencers and media members like ourselves, (plus a sweepstakes winner and their guest, who received free airfare, accommodations and a meet-and-greet with Legend) before free access was granted to about 2,000 targeted Pandora listeners. The setup was the same in Nashville.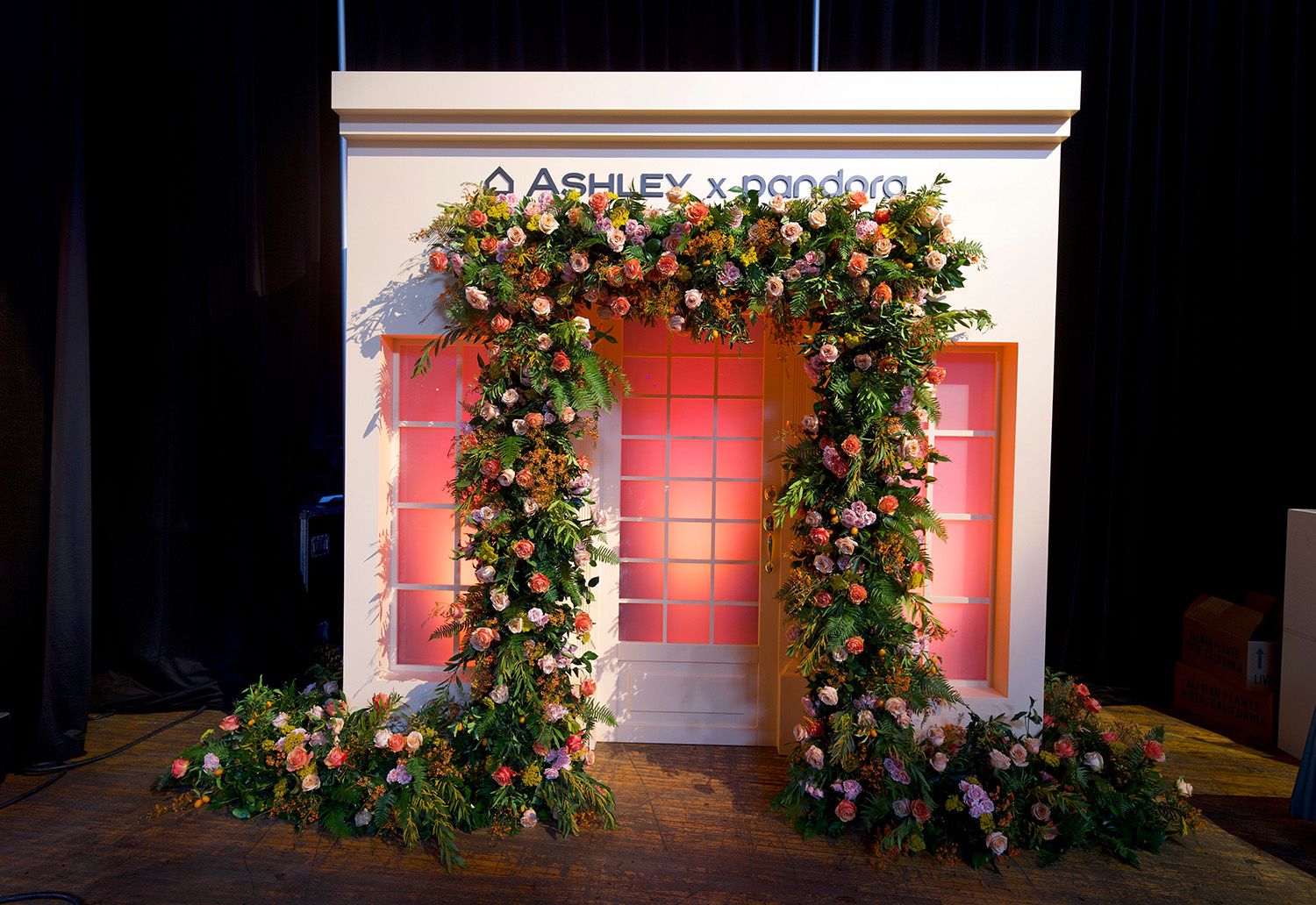 We were fortunate enough to get the VIP treatment, from complimentary spirits to elegant hors d'oeuvres to a seriously talented dj spinning tunes, and had the freedom to explore before the venue became crowded. Easily, the most popular vignette was the bedroom space featuring a soft, feathery backdrop and an open invitation to have a pillow fight on a bed at the center of the room. The vignette was specifically built for social sharing, with lighting perfectly optimized for the space, and we saw plenty of attendees participate. For added incentive, LED screens within the venue broadcast social content from attendees who tagged Ashley and shared the campaign hashtag, #HomeOnTourLA.
But our favorite aspect of the event was a series of DIY experiences during which we could customize accessories for our homes, including making cocktail-infuser kits based on our preferred fruit, choosing a scent and building our own oil diffusers and potting a succulent plant with our bare hands.
"With each activation or photo moment, we wanted to incorporate the vignettes. So for example, the oil diffuser station was aligned with the bedroom in that, oftentimes, people will use scents like lavender to fall asleep. So it was building that parallel path," says Elizabeth Dufresne, manager at Ashley HomeStore Retail Headquarters. "We really like to have things that are engaging for the audience. Like with the succulents, attendees were able to actually take the pot and then fill it with the dirt and put the succulent in there. That allows it to be more than a one-second touchpoint."
When the event opened to the public, consumers could participate in the photo ops and activations, and they flocked to the bedroom vignette and a photo moment featuring a beautiful floral archway (it's worth noting that of the myriad flowers on display across the event, each and every petal was real) before grabbing glow sticks and watching Legend perform. And oh, what a performance it was.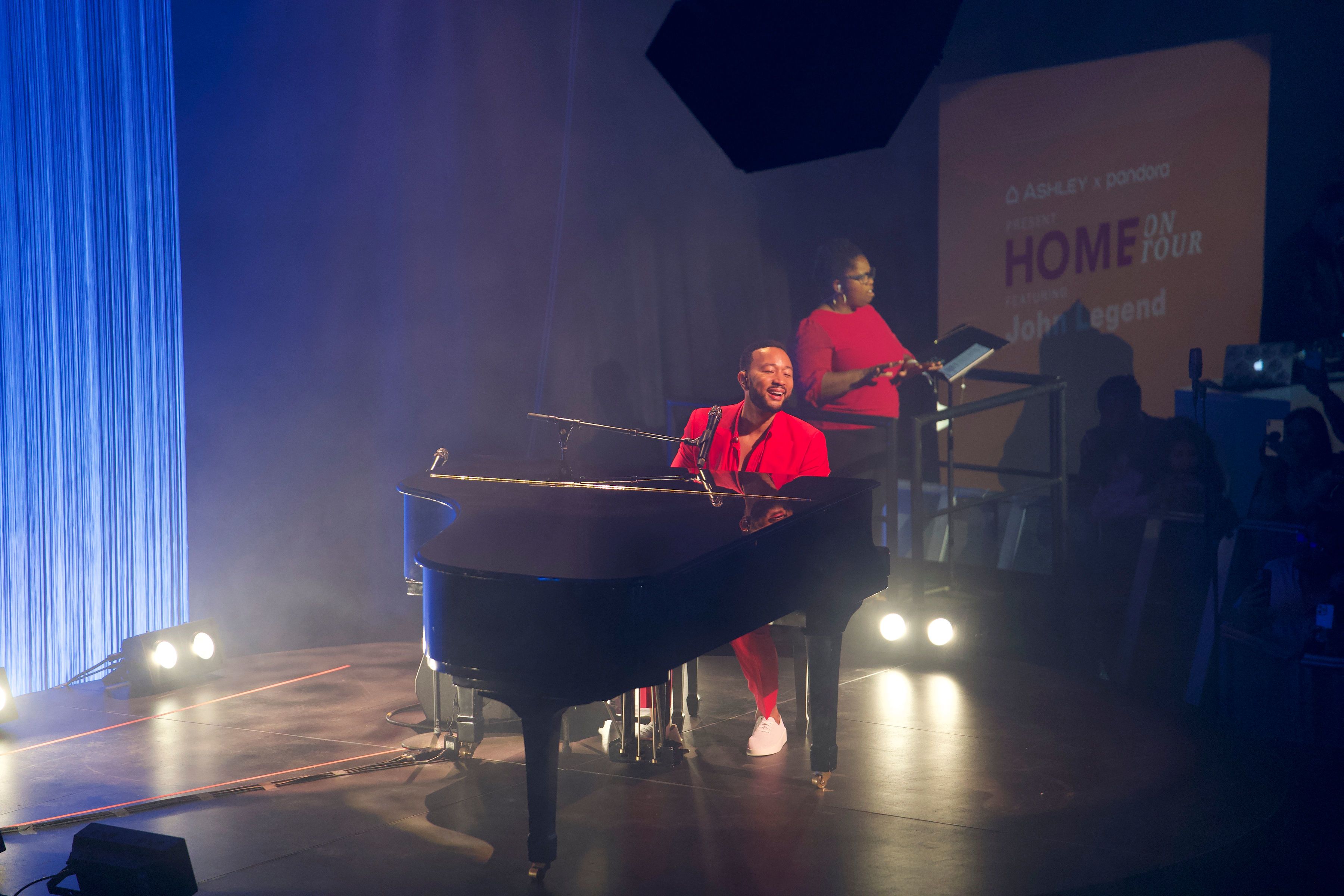 Post-event, Ashley donated all of the furniture, accessories and home accents used during the experience to A Sense of Home, a local L.A. organization that creates first-ever homes for youth aging out of foster care.
As for the results of the L.A. experience, two-thirds of respondents who participated in an on-site survey said that attending the event improved their consideration of Ashley, a key stat for the company, which placed brand consideration at the top of its campaign objectives. To boot, 70 influencers with a combined reach of 19 million followers, and 45 media outlets with a potential audience of 178 million, were in attendance and documented the event. Ashley also garnered 10,000 new leads through its sweepstakes efforts.
To keep the momentum going, Ashley on July 21 will host the Ashley Sleep Bed & Breakfast in Atlanta at Terminus 330 to launch its new mattress brand. Attendees will be educated on the benefits of a good night's sleep, while Ashley furniture and accessories will be brought in to create inviting and restful sleep environments. Engagements will include a DIY face mask bar, a personalized sleep mask station, matcha lattes and, yes, even breakfast in bed.
Photo credit: Ashley Furniture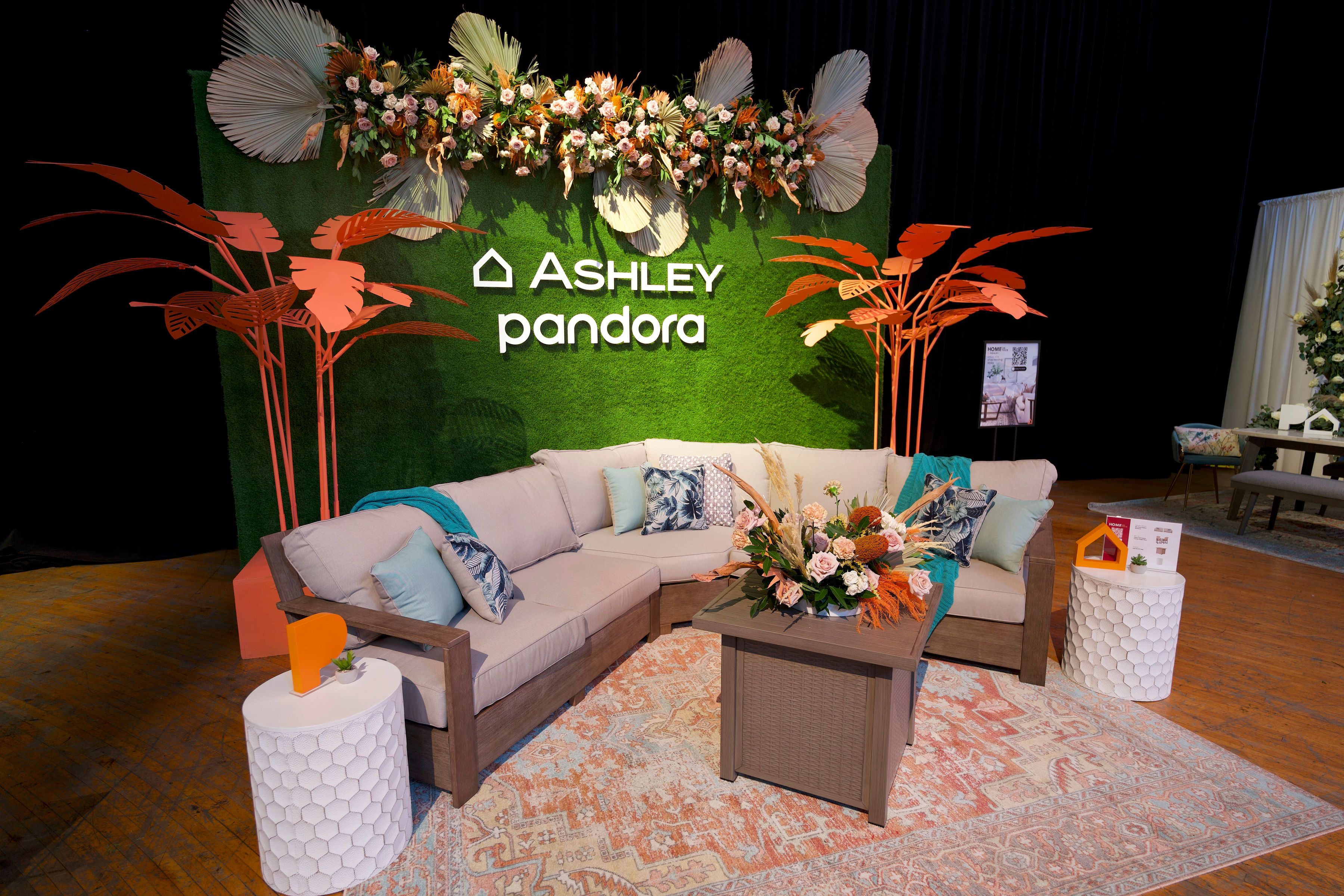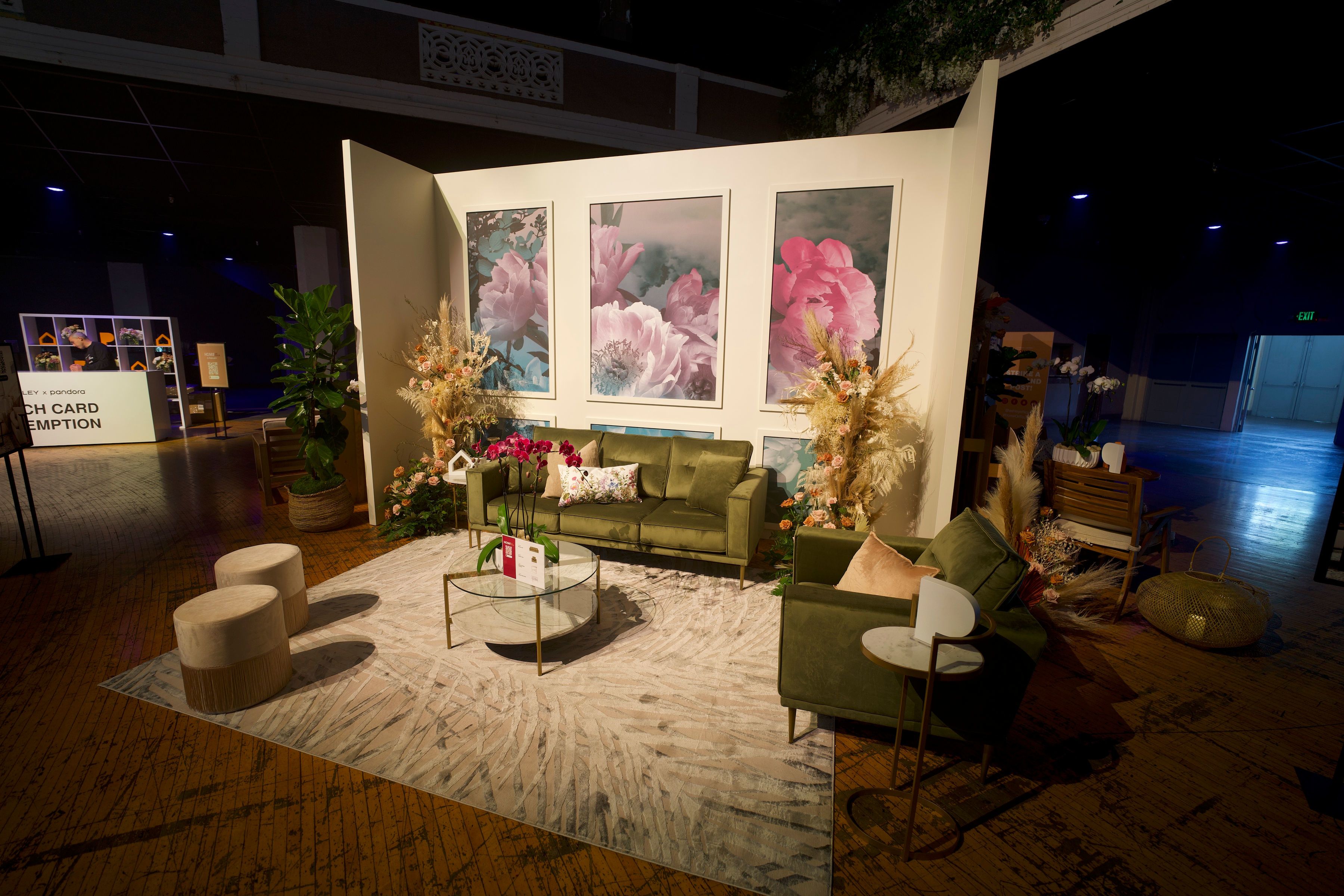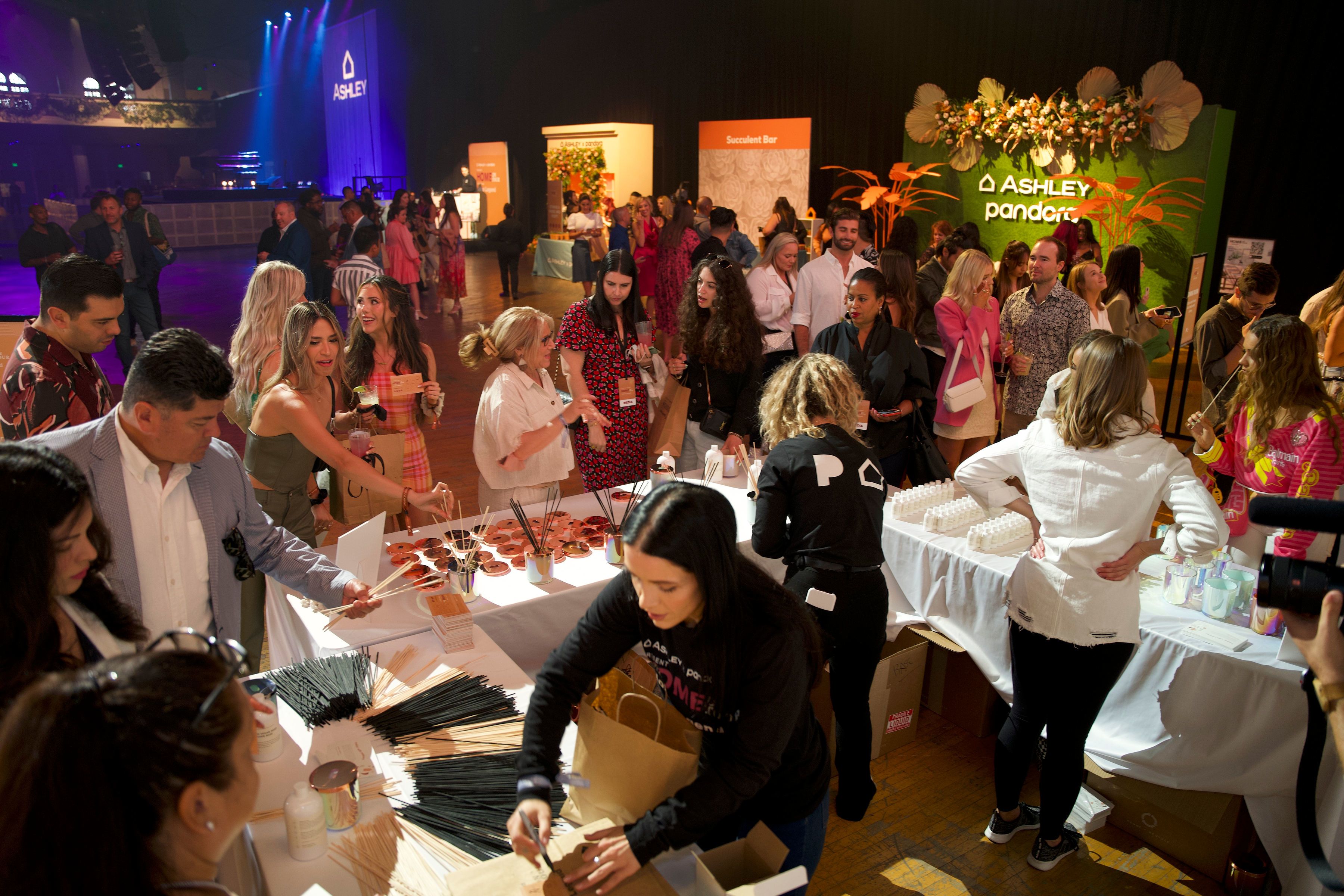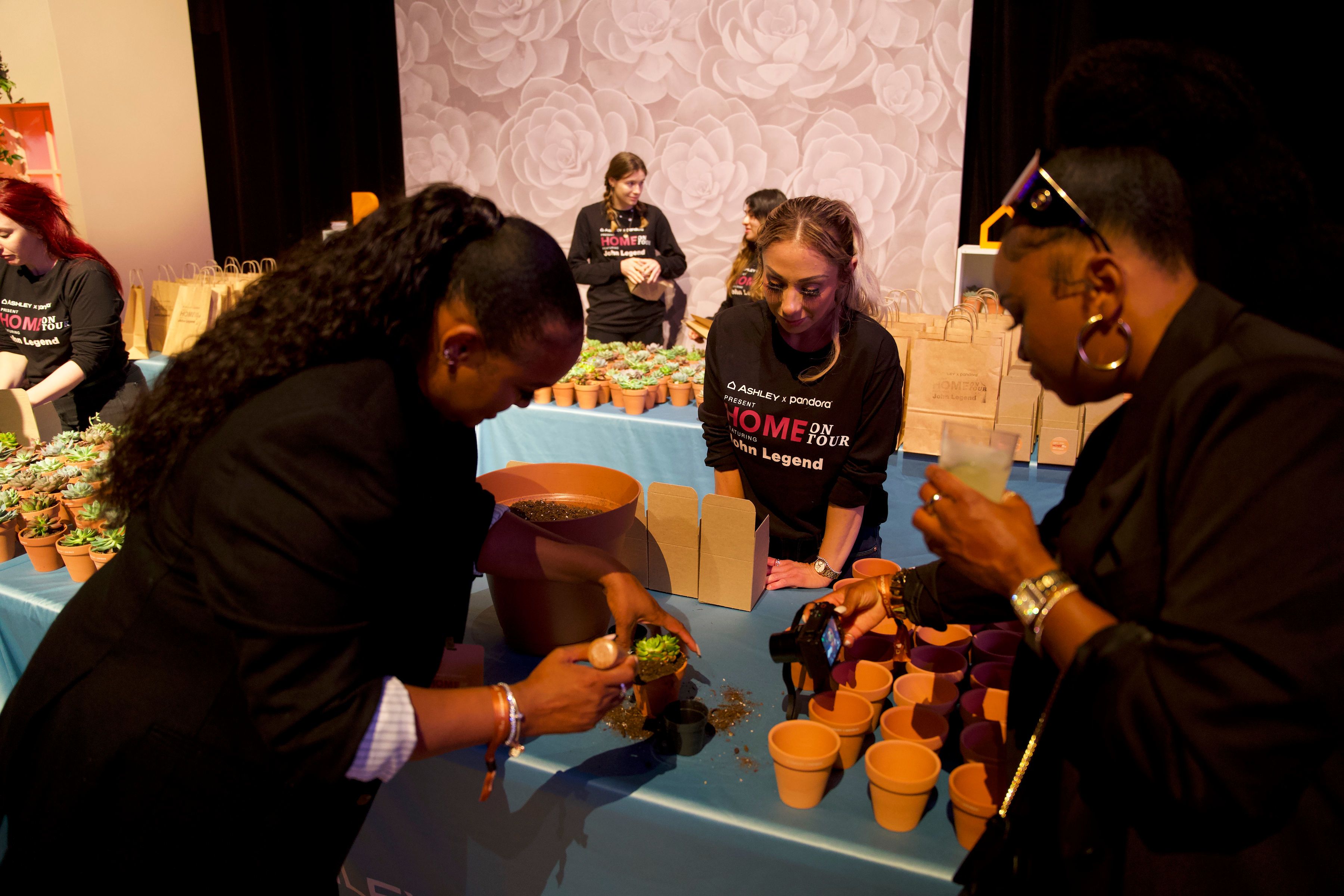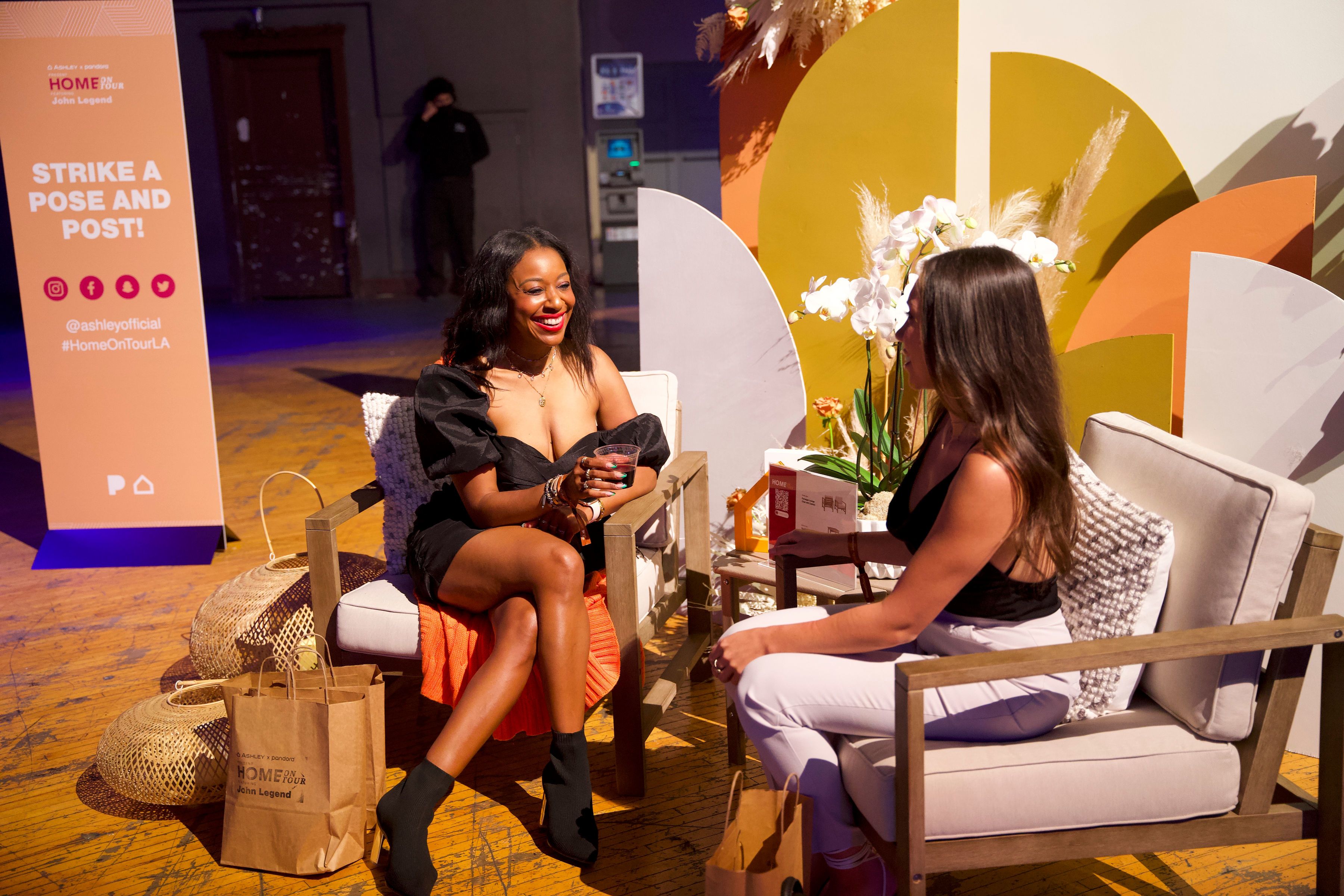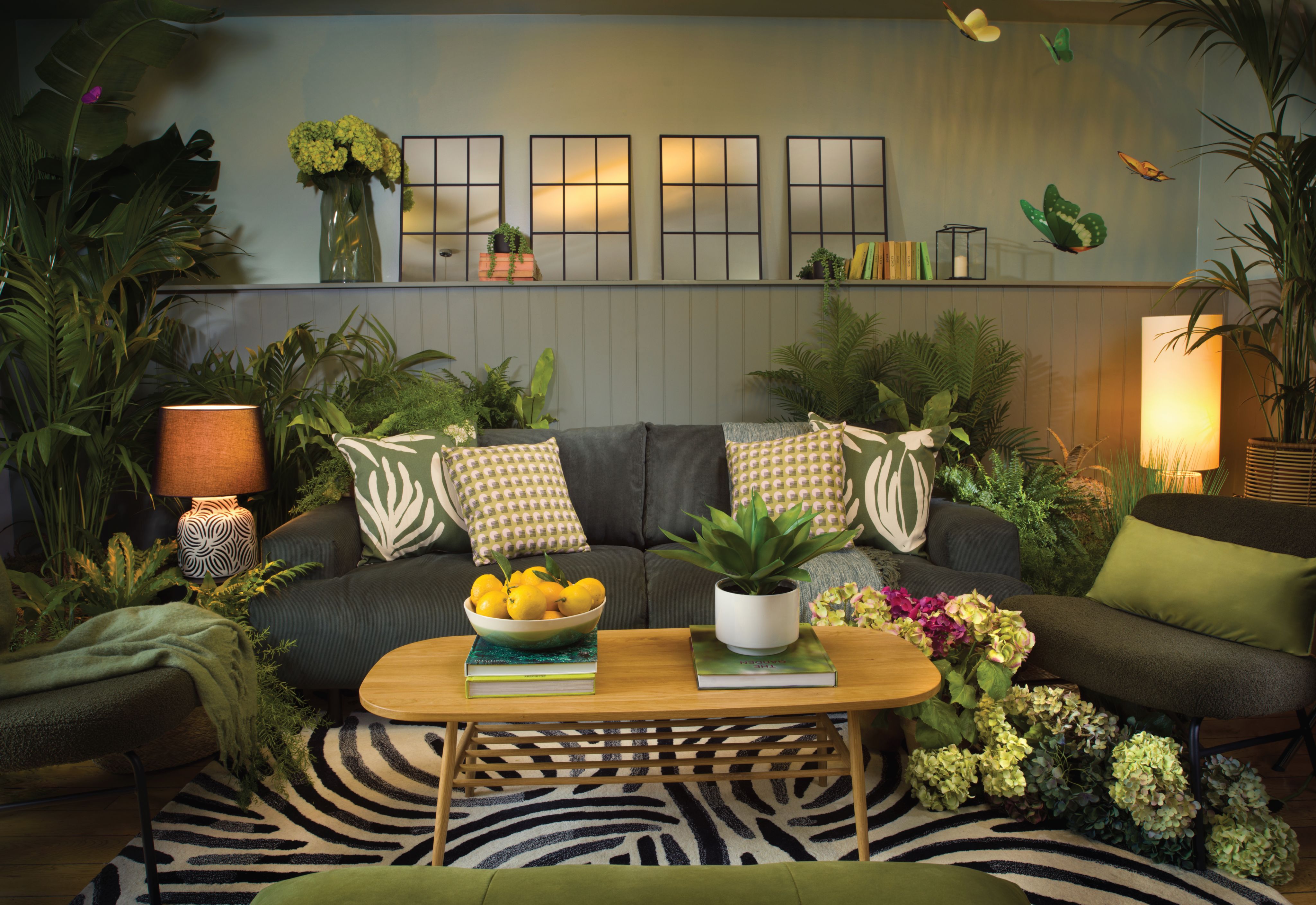 Over the spring, retailer Argos partnered with Pinterest to execute a hotel takeover in London featuring six suites curated with products that represented top interior design trends from the annual Pinterest Predicts trend report. Open to the public April 2-4, The Argos Mood Hotel was crafted around the concept of Pinterest's visual mood boards, and conceived as a destination for inspiration where Argos aimed to showcase how its design-forward wares can transform a living environment. Each "Mood Room" within the East London hotel (actually the Town Hall Hotel) was built to evoke a specific vibe, from luxe to eccentric, while simultaneously tapping into the overarching homey experience design trend.
The detailed rooms could be toured during the day by registered attendees, while Argos offered five sweepstakes winners a complimentary two-night stay inside the concept hotel during its three-day run. The suites included the extravagant Luxe Room featuring plush velvets and gold accents; The Play Room featuring a youthful vibe and touches like a stuffed animal wall installation and full-size foosball table; The Nature Room, where earthy tones, rugged textures and biophilic designs were incorporated to elicit a sense of calm and control; The Night Room, a futuristic space featuring contrasting lighting and bold art; The Tea Party Room, an opulent space inspired by the classic British ritual (where Argos and Pinterest hosted a proper tea party for four hours on April 3); and The Escape Room, which despite its name wasn't a series of timed challenges, but a sanctuary-like space with soft hues, textures and lighting.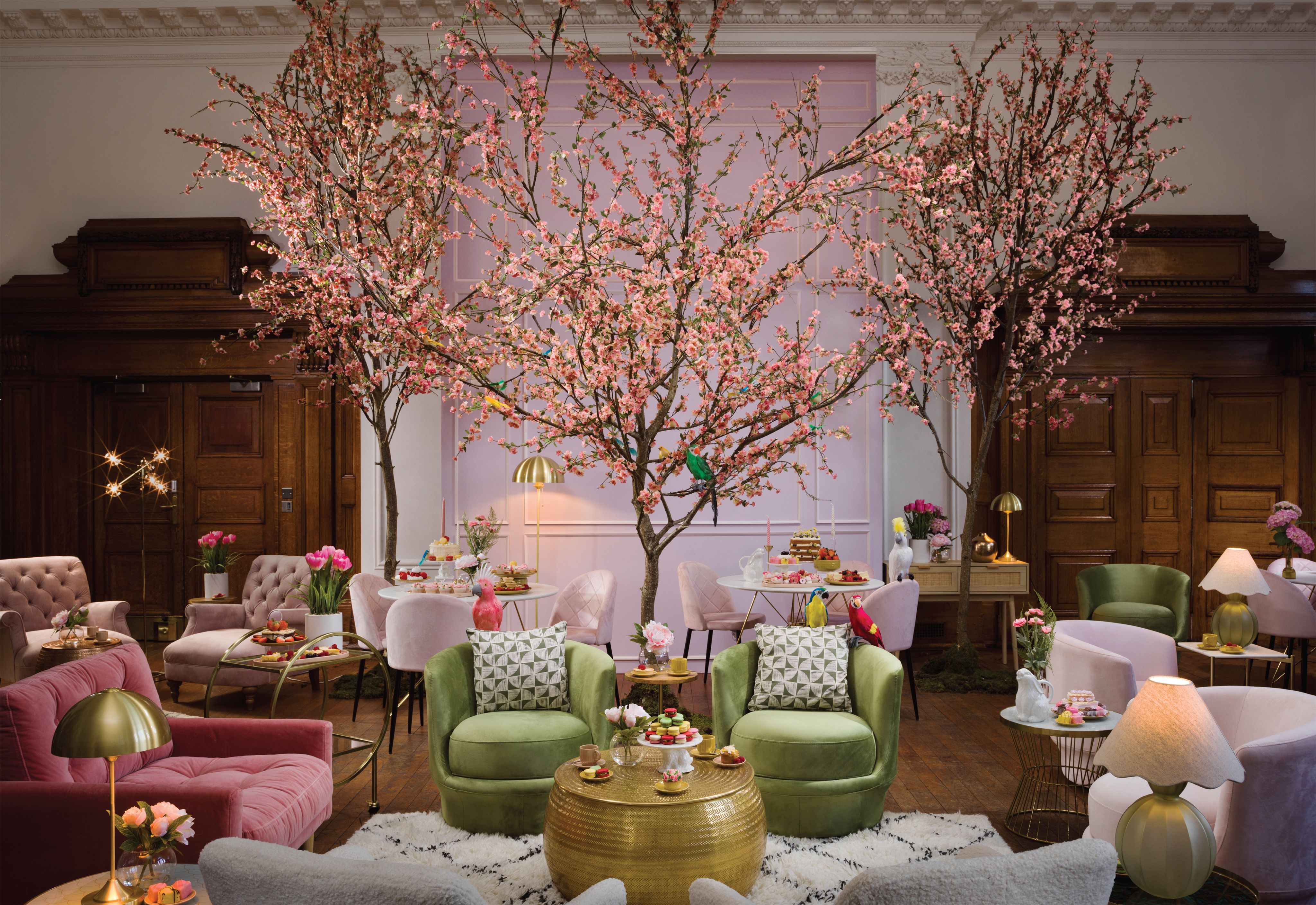 The Argos Mood Hotel tapped into the "phenomenal cultural shift we've all lived through in the last two years," said Sibylle Tretera, head of creative strategy, EMEA, at Pinterest, in a press statement. "Across the world, we've seen that people's relationships with their homes have changed forever, and with this comes a new demand for evolving and transforming spaces to suit our mood."
Event spaces included.
Photo credit: Sainsbury's