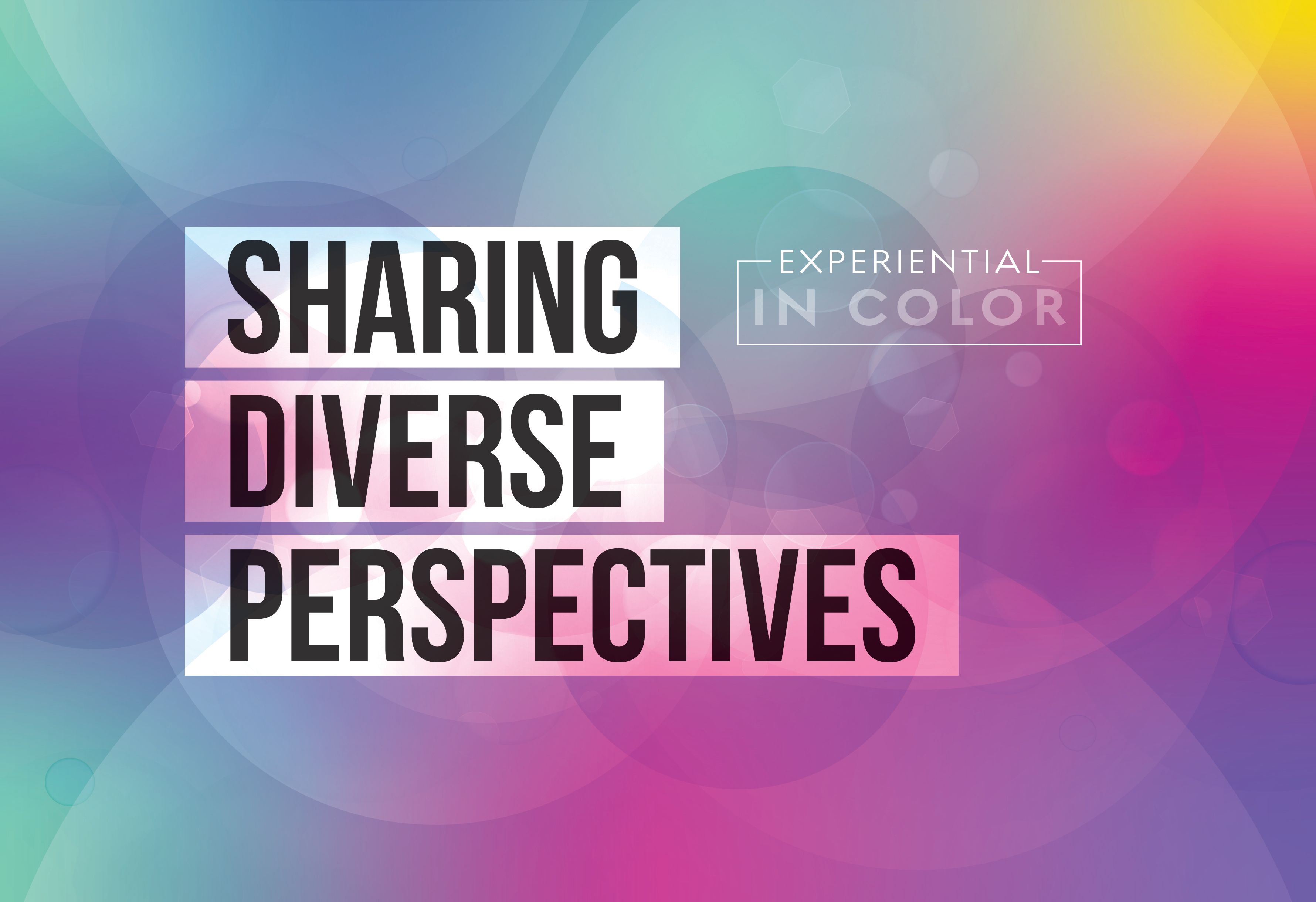 IN OUR SECOND ANNUAL EXPERIENTIAL IN COLOR PROGRAM, WE TALK WITH 16 RISING STARS ACROSS THE BRAND AND AGENCY SIDES OF THE BUSINESS ABOUT INDUSTRY TRENDS, INCLUSIVE CAMPAIGNS, AND WHAT IT REALLY MEANS TO BELONG IN EVENTS
Recruiting Diverse Talent is Just the First Step
In our inaugural Experiential in Color program last year, we explored the talent pipeline and some of the factors contributing to a lack of diversity at the middle management and leadership levels across the business of events. For 2022, the conversation turned to belonging, a necessary next step in not just hiring diverse employees, but fostering a culture that champions growth and advancement.
For marketers like Talib Abdullahi, national event coordinator at Tito's Handmade Vodka, actions speak louder than words when it comes to reaching equity.
"A lot of it comes down to listening and empathizing. I think when you're sitting in a room of your colleagues or your employees, you have to recognize that everyone has a different story to tell, and the story of how each of us got into that room can vary greatly," Abdullahi says. "Some people have worked pretty hard to get there, or are working a bit harder and not getting as far."
A phenomenon like the Great Resignation points to the need for companies to be intentional about their workplace culture, but especially in order to retain diverse talent. It's not enough to hire a diverse range of people. Companies need to foster a culture of diversity.
"You can really tell the difference between companies that are actually working towards equity versus the companies that are checking a diversity box, because all of the diverse or inclusive hires are at the junior level," says Akosua Boadi-Agyemang, global experiential marketing lead at Microsoft. "The first step is in shifting the culture internally and to do that you have to, as a company, set your goals and establish the 'why' so that you're invested before you go out and practice 'inclusive hiring.'"
And it's a critical and exciting time for the industry to develop talent, according to our honorees.
"We need cultural and neural diversity, and we need to acknowledge that great ideas and great work is a representation of various communities," says Isis Arias, marketing manager-consumer product experiences at Netflix. "To say you can't find good people or you don't know how to source diverse talent is no excuse. In this day and age, we can source influencers on TikTok, so we can find anyone, right? We just have to be more vocal and more intentional about it."
This year's program features a slate of brand-side and agency-side marketers who were selected through a nomination process that took place in April. Our Experiential in Color recognition program is designed to share the perspectives of, and shine a spotlight on, Black, Brown, Indigenous, Latinx, Asian and Pacific Islander directors, managers and junior talent.
Meet the 2022 honorees.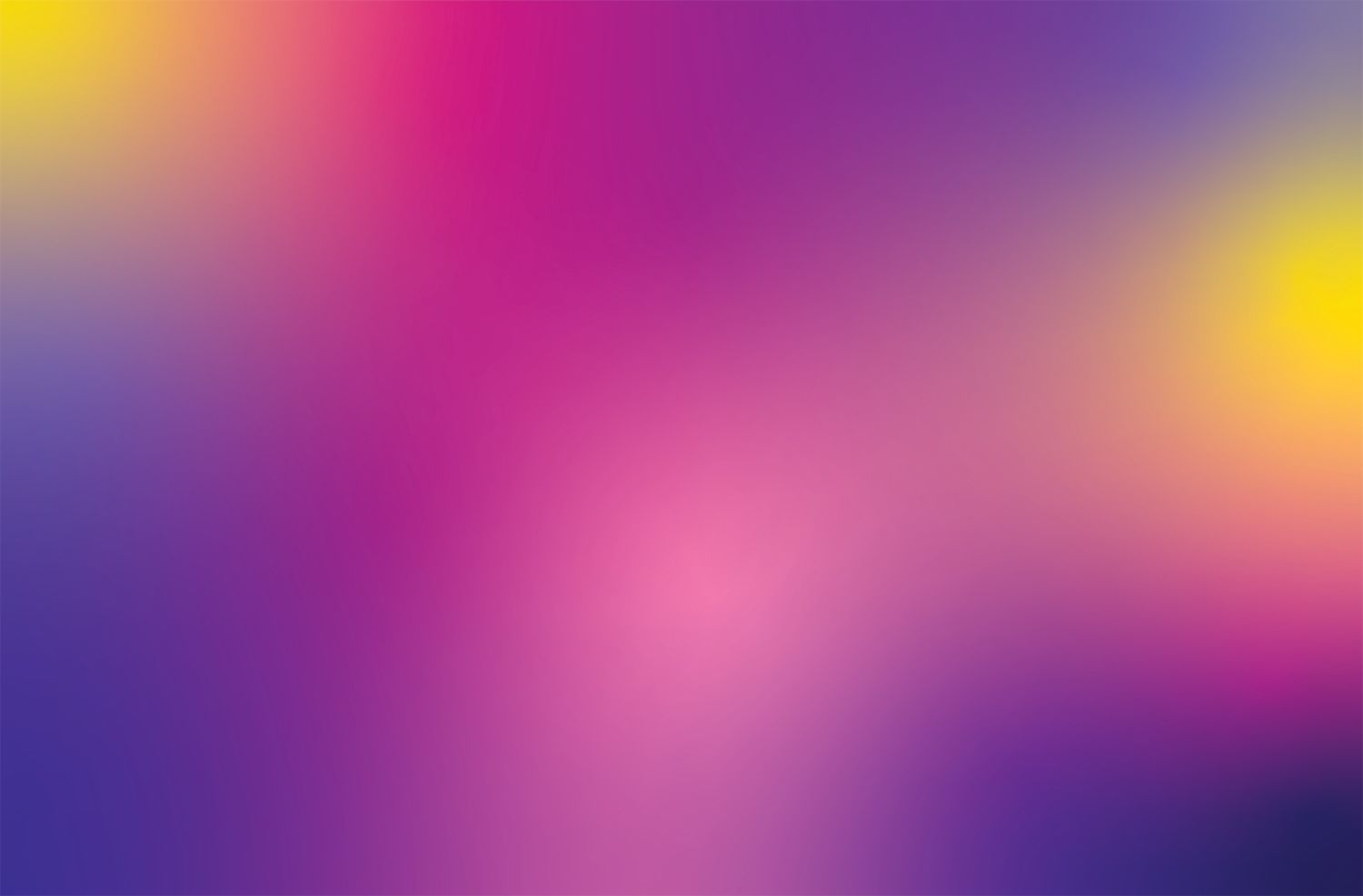 Marrah Thomas
Senior Manager-Global Internal Events & Conferences
DELTA AIR LINES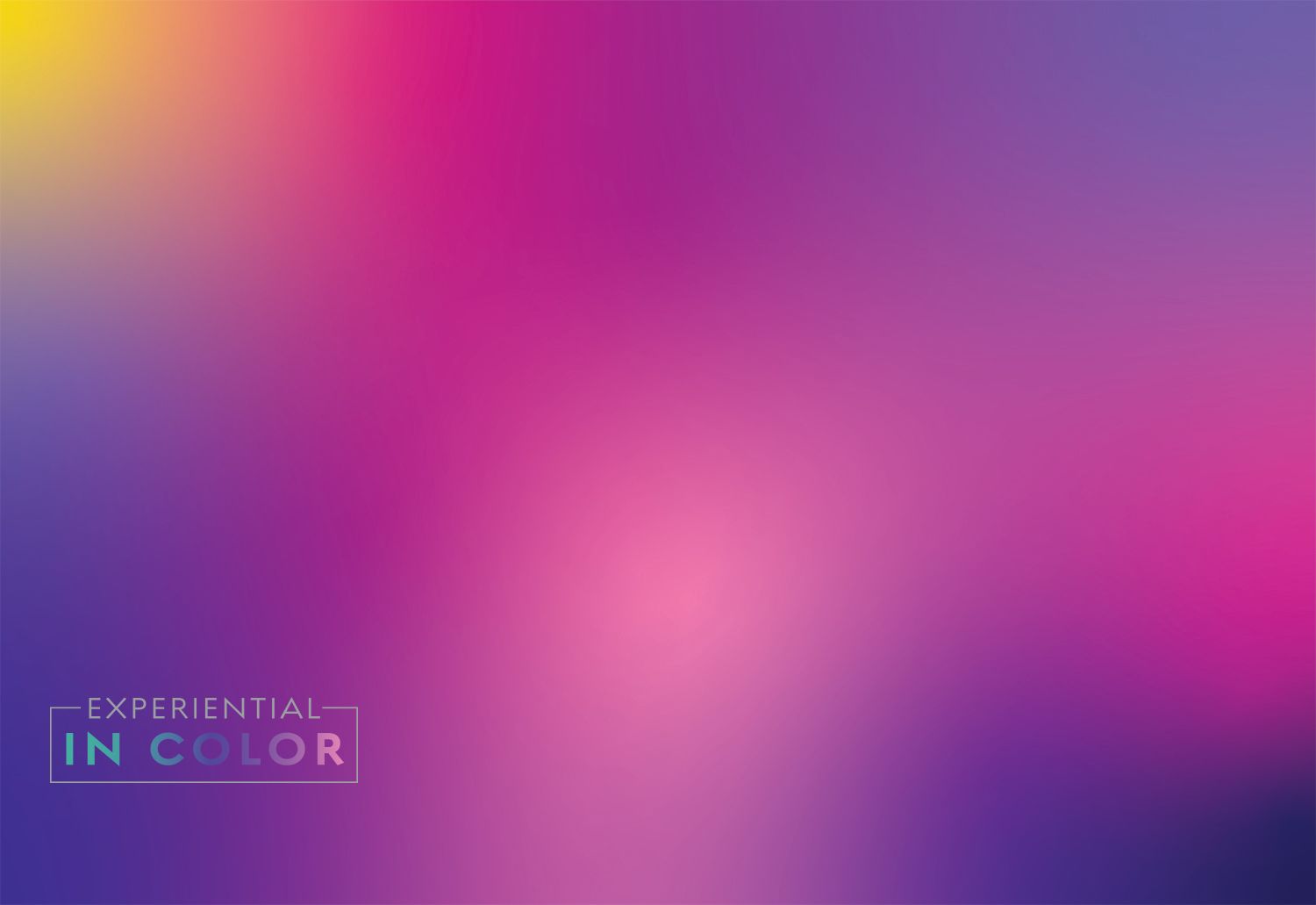 A skillset that is often overlooked or undervalued in events.
Common sense business acumen. You need to understand how your team or department impacts the business. In internal events, we play an incredible role in talent acquisition, retention and recognition, so understanding how your event moves the company's strategy forward makes you valuable and allows you a seat at the table. This also changes the optics of events. I wish more leaders would see the experiential industry as a true business tool, include it in their business strategy, and fight for it when looking for things to downsize or pull back on.
An experiential marketing trend that has your attention.
Accessibility. The one great thing that came out of the pandemic by shifting experiences online is they made them accessible to many more individuals. As we bring experiences back in person, it affords us the opportunity to reshape live events to be more inclusive and diverse with the ability for more geographic locations to participate or by making accommodations for all to participate in an experience.
How can the industry do better at finding and supporting talent?
Help remove barriers. Many companies go to a skills-first approach when it comes to hiring talent. By removing career barriers like four-year degrees, we support economic equity and most definitely diversity. By clearing the obstacles, you get exposure to talent that would never walk through your doors the traditional way.
Who or what inspires you most?
Innovators and companies who are moving the dial to put great talent in the spotlight inspire me. GigOut and its leader, Nora Moore, is looking to change how we look at hiring. By providing a platform for creatives to showcase their "resumes," she is disrupting the way we search for creative talent. It is where LinkedIn meets TikTok.
Biggest opportunities ahead for the events industry.
Value-based events will be key in the event space for the foreseeable future. An event or experience is a reflection of a company. As a whole, what a company or an organization values will show up in their events—through content, like diverse speakers and meaningful conversations, and sustainability, as in reducing their carbon footprint.
How can organizations foster a culture of belonging?
I still struggle with a sense of belonging—am I asking too many questions, talking too much or too little? Do I sound unprofessional? We all desire to be part of something bigger than ourselves and when that connection is not there, the work can be painful. Trusting in the team is paramount, so organizations need to provide a safe place for their teams by creating different ways for individuals to have their voices heard. By giving individuals the space to contribute, they can trust that they are part of the team.
Your 'aha, events are my passion' moment.
It's in a series of moments that all end in connecting people to people, people to communities and ideas, or people to locations.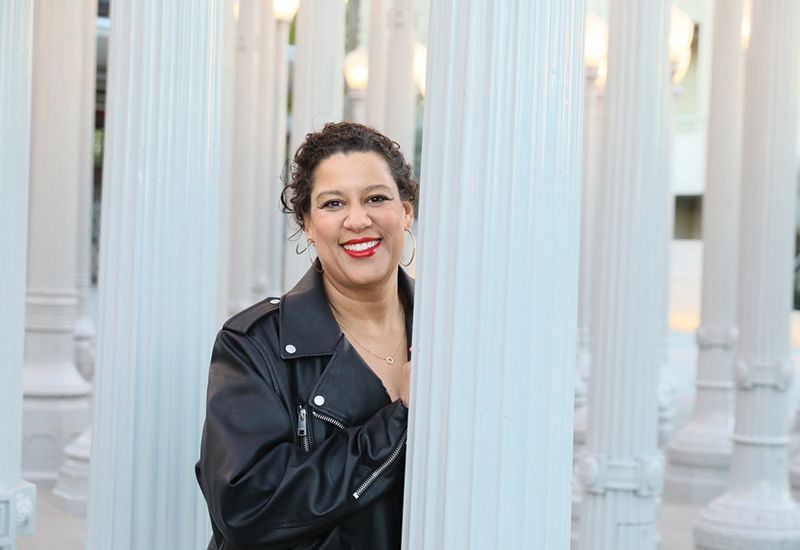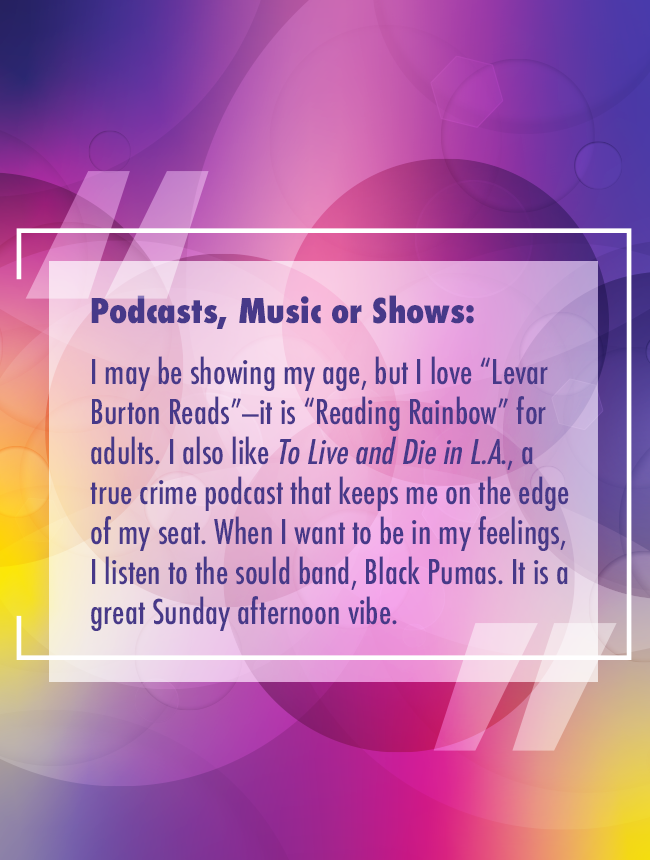 Erika Speed
Manager-Live Programming
FORBES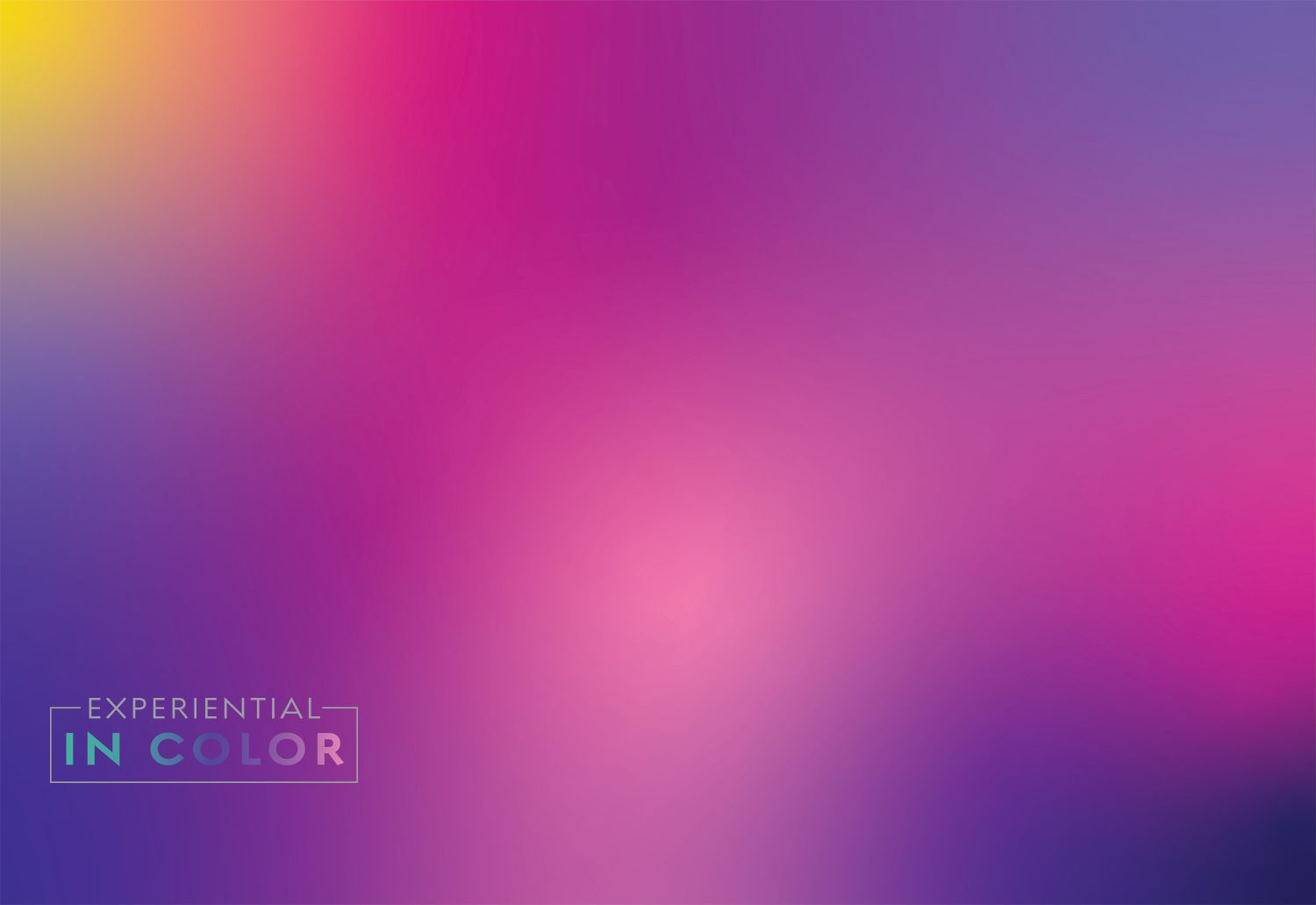 A skillset that is often overlooked or undervalued in events.
Empathy. I think a lot of times people get into their heads about what an event person should be like, but I don't think empathy is one of those things that's immediately thought of. You have to be able to see things from a wide range of lenses. So, if you're charged with creating a diverse panel or event, it's making sure that you look at it from both a micro and macro level, and that you're being sensitive to those nuances that may be missing. I think that's something that really matters.
Biggest opportunities ahead for the events industry.
Creating authentic hybrid events and finding innovative ways to make them feel more innovative, inspiring and fresh. There's a lot of opportunity to develop them in more meaningful ways. I know there are a lot of different platforms that are evolving and developing, but I think there's so much opportunity that exists in that space, especially within the networking realm.
How can the industry do better at finding and supporting talent?
The pandemic created a shift in our mindset around perfectionism, and I think that embracing and nurturing moments of authenticity and vulnerability is key. A lot of times people get into this hustle mentality of always having to strive and do more, and to appear as "perfect." Whereas the world has shifted into a place where there is a craving for people to be more authentic and vulnerable. An industry that allows people to "come as they are" is definitely a step in the right direction.
It's also looking at people outside of the box and looking at things from a diverse perspective of personality type, embracing both introverts and extroverts, and all different types of personalities. It adds value to an environment. People tend to look for others who are very similar to themselves, but there's so much magic that can happen when you look for people that are different than you, because they bring a different "special sauce" into the work.
An experiential trend that has your attention.
Creative networking. I'm a socially anti-social introverted extrovert. So, a lot of things usually depend on my mood and the energy. However, I always love an authentic networking moment. It's one of the things that has been lost within the virtual landscape. I love bringing people back into a human space and just having them think as humans, and so I'm always really interested in platforms that allow people to network creatively.
A company that's putting out inclusive, forward-thinking campaigns.
Nike. They put a lot of intentionality behind what they put out there and I like a lot of their inclusive marketing campaigns. A lot of times when people hear the word diversity or that they have to participate in diversity, they think of it as a one-way. But a lot of the Nike campaigns look beyond just checking the box off. I think that comes forth with how people respond to them. It's kind of like character development—telling a story that will speak to and resonate with the audience that you're trying to reach. That intentionality is huge.
How can organizations foster a culture of belonging?
Employee resource groups are helpful because people can get so caught up in the day-to-day monotony of work. When you create safe spaces of connection and community-building, that adds a different layer into the workspace. Having spaces of true engagement allows employees to feel a little bit more open to sharing and connecting, and really builds bridges of authenticity. When companies focus on establishing those things to take place, people feel valued. And I think that that really speaks volumes in terms of people feeling that they belong.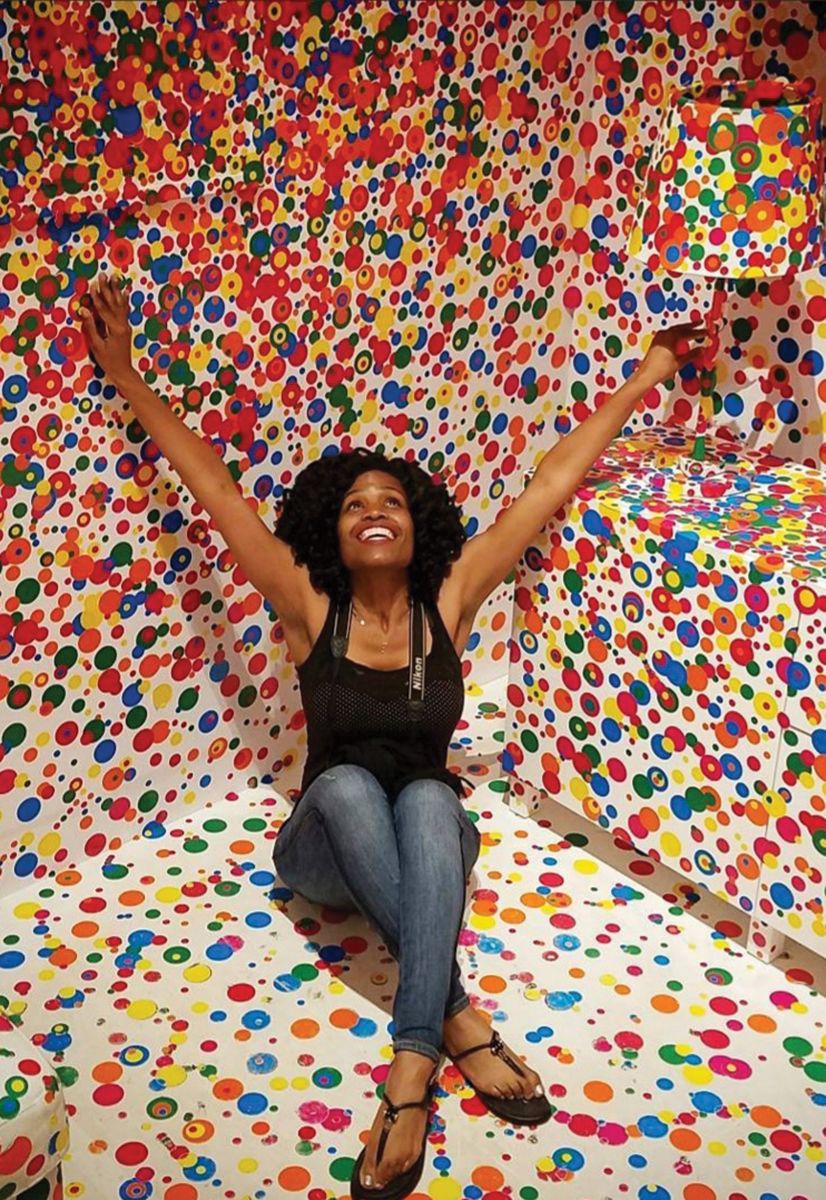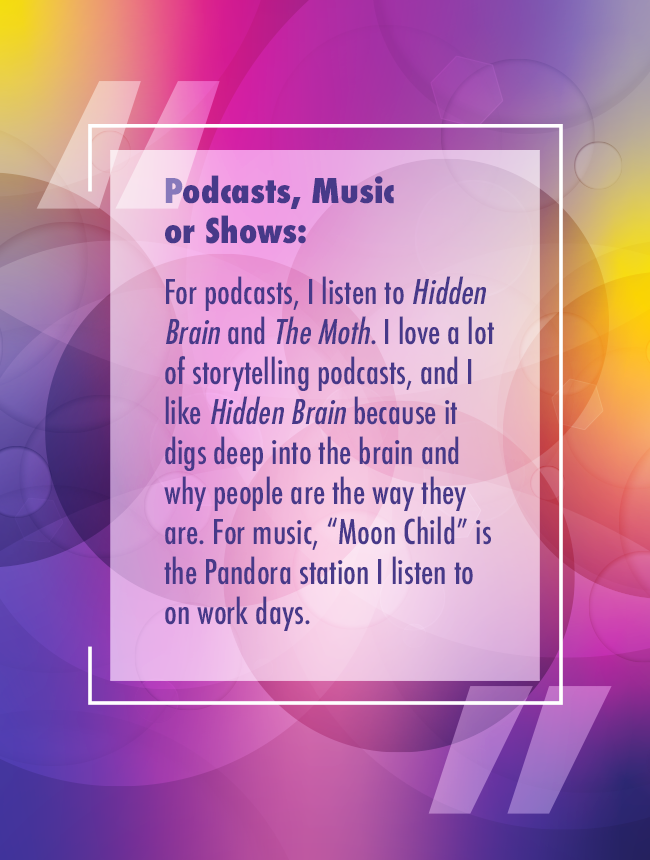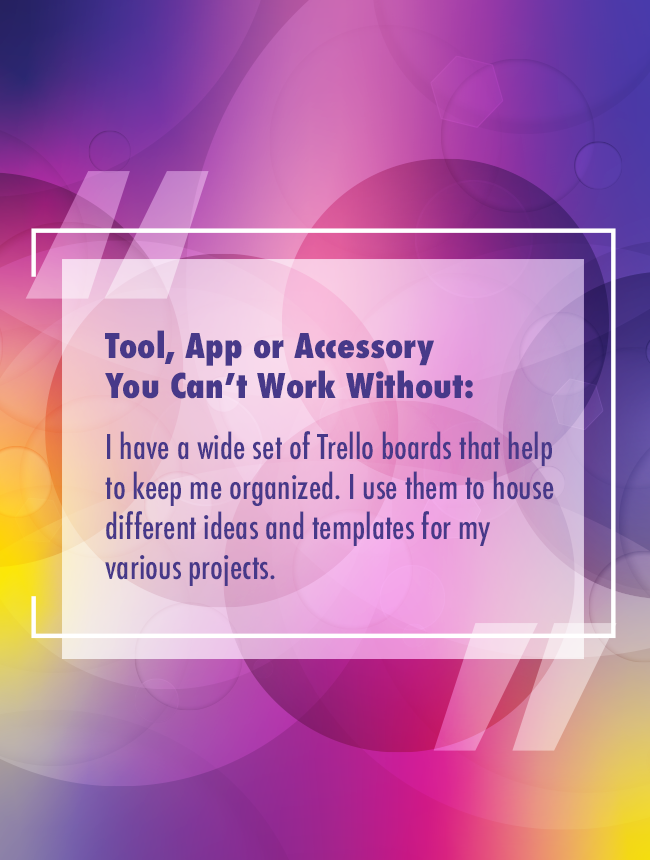 Jenny Park
Senior Influencer & Brand Partnerships Manager
LINKEDIN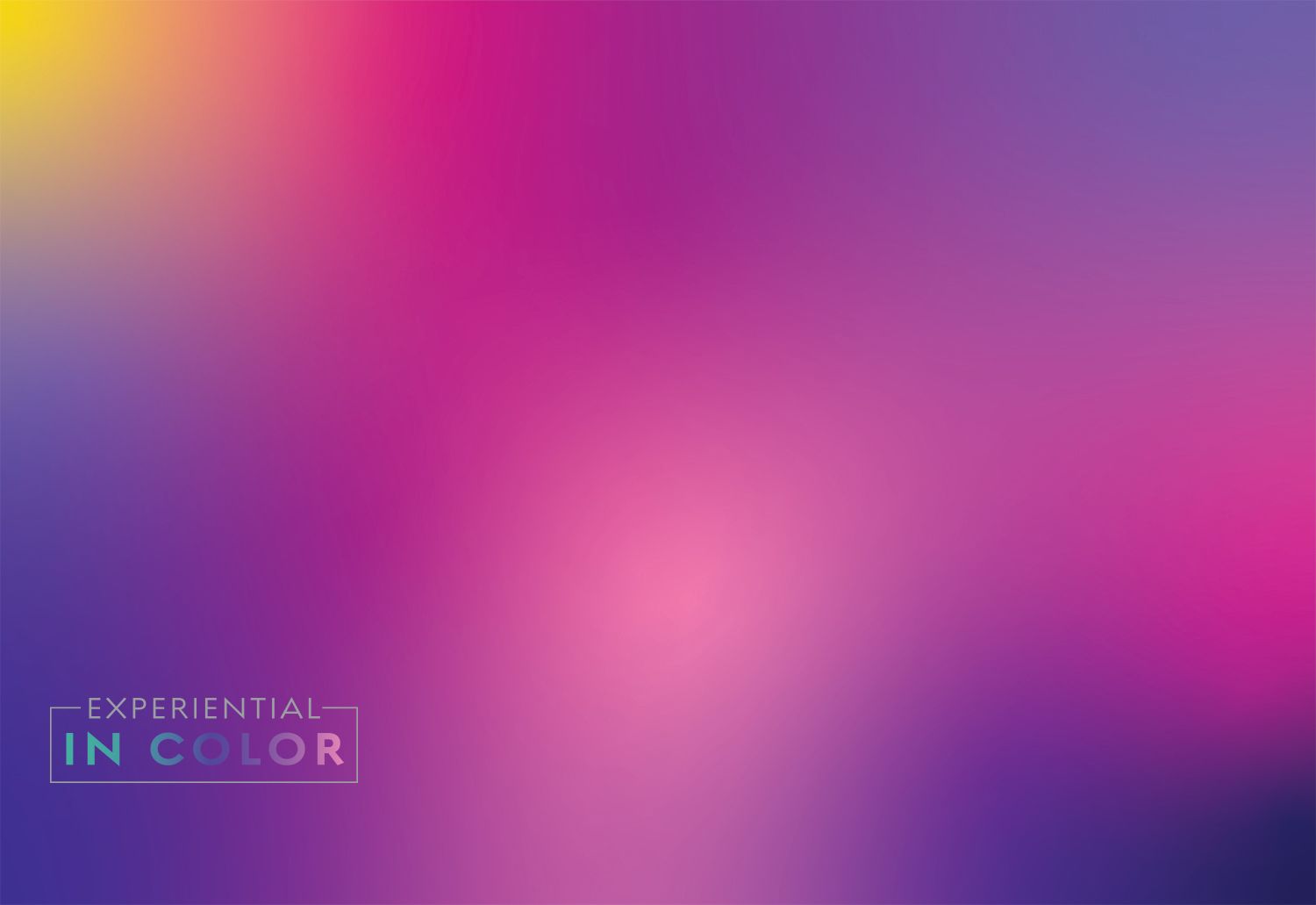 How can the industry do better at finding and supporting talent?
I love that this question was separated into finding and also supporting talent because they are different. "Finding" is: How do you show up at diverse talent fairs or schools or communities to hire? But then once they're in the door, how do you make sure that they're in the right environment to be successful? I think supporting talent has to do with ensuring leadership is diverse. I can speak from my experience. I didn't see an Asian leader for the first five years of my career. I thought that meant I had to act and look a certain way if I ever wanted to be a leader. And then one day when I saw an Asian woman in leadership who looked like me, it suddenly up-leveled my work. So, I think investing in leadership can trickle down and actually help other talent feel like they can also be there one day in that seat.
How can organizations foster a culture of belonging?
Part of it is making sure people are invited to conversations and there is openness to listen to all ideas and test them out. Ideas can really come from anywhere, and if someone's not even invited into the conversations, they're not set up to succeed.
A professional achievement of which you're most proud.
Last summer, I created inclusive language guidelines for LinkedIn's marketing organization and hosted training sessions for over 900 marketers. In order for us to foster an inclusive brand and inclusive platform, it had to start with fostering inclusivity with one another as individuals. So, I created guidelines and hosted immersive internal trainings for our marketers around the world. We talked about: How do we create inclusive teams? How do we create inclusive work? How do we evaluate inclusive work? And it was really rooted in: Do we understand what it means to be inclusive, whether it's intentional or unintentional? And it was powerful to get to spend so many months immersed in this and then get to share it with everyone.
Who or what inspires you most?
I always say, if there was a dream mentor, it would be Mindy Kaling for a couple different reasons. Mindy Kaling started out in an industry that was truly not made for her. She started out in the writer's room as a diversity hire. No one thought anything of her, but she not only climbed through the industry, but has been so intentional in telling stories about underrepresented communities and creating multifaceted characters. And secondly, she stays authentically herself. She's so fun, clever, lively and a little bit out there, which I think was different from a lot of the other white men that she was surrounded by in the writer's room. But she continued to stay true to her voice, her personality, her authentic self. So, I try to remember that in my own work.
Advice you would give to others building a career in events.
Soak up everything. Take note of every detail and experience—whether it's managing the timeline, giving feedback to your agencies, evaluating the guest list. Even when the tasks can be mundane, learning how to anticipate needs and remove friction will be transferable in everything you do. Once you have those first few years under your belt absorbing these moments, you will realize you have gained so many skills on how to create incredible moments for brands and consumers in other facets of marketing.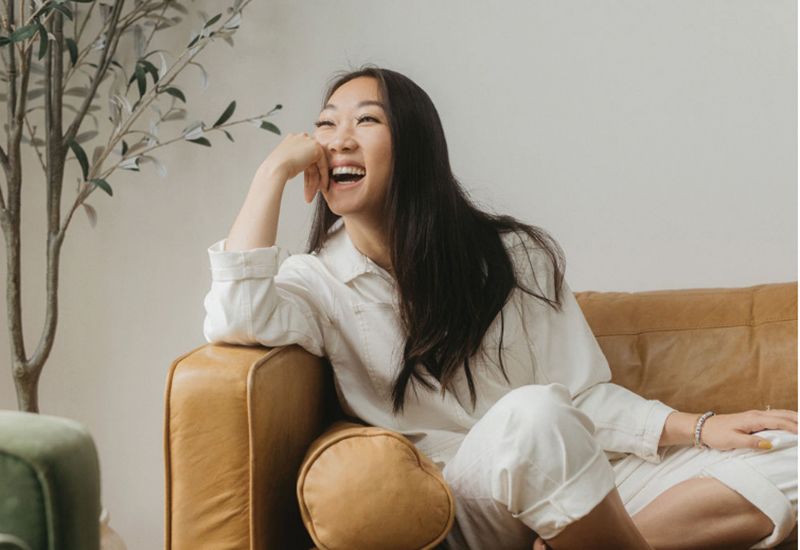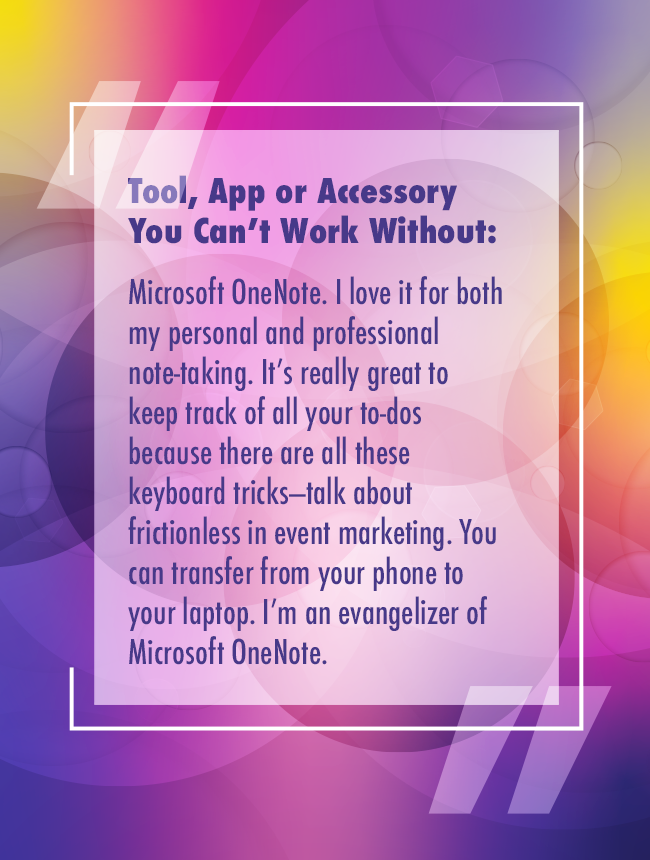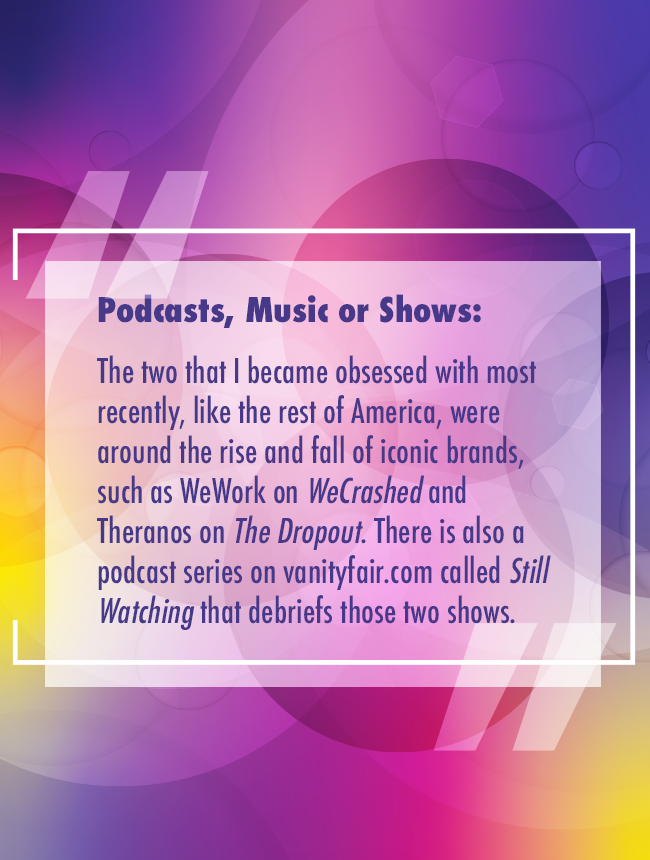 Joomi Lee
Manager-Multicultural Strategy & Engagement
MCDONALD'S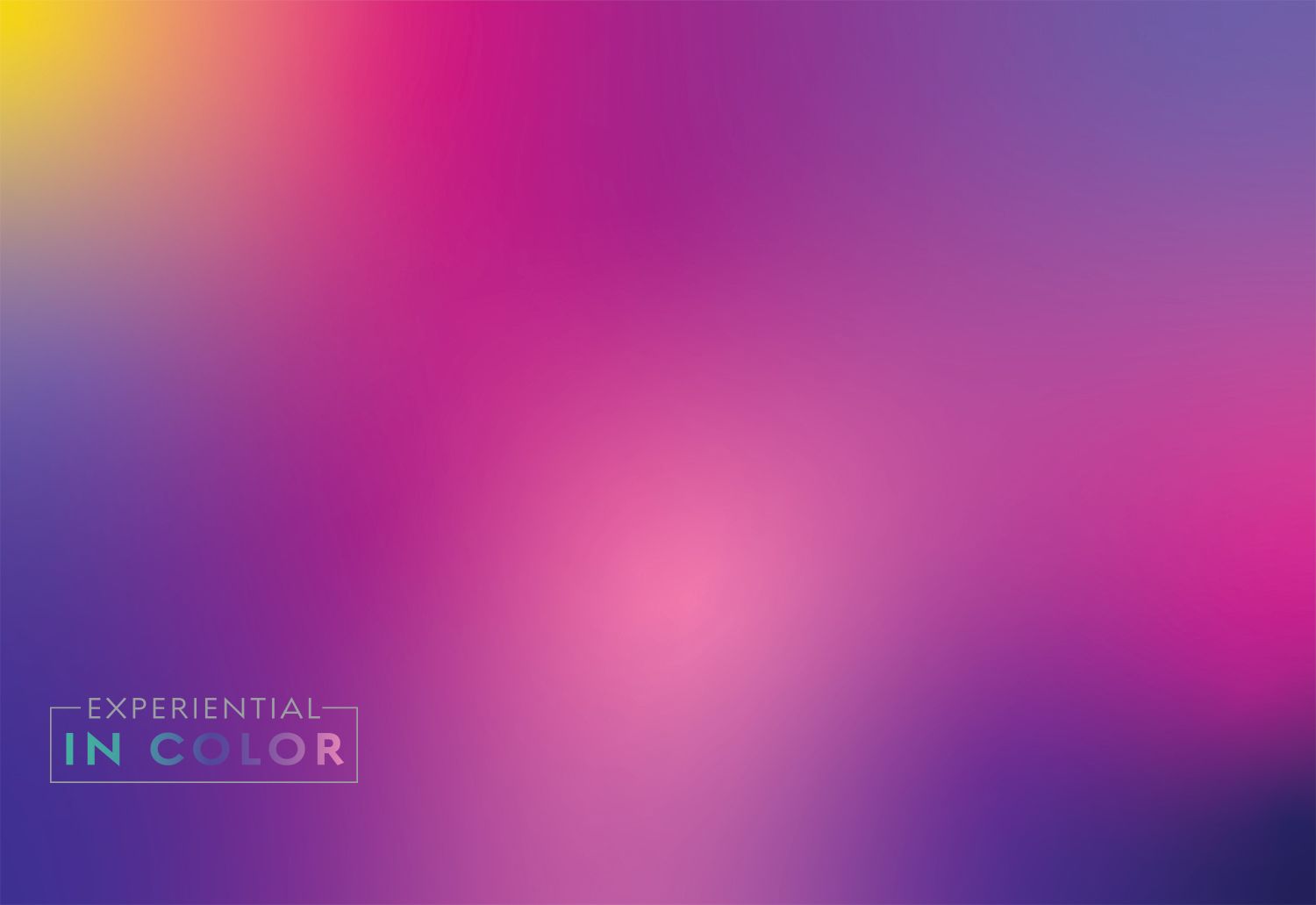 A professional achievement of which you're most proud.
Certainly, a big proud moment was when I landed my current role at McDonald's. It was a little bit of a pivot from my past work, but it captured me because it's allowed me to bring my passion, expertise, and identity to the table. I had never really had the chance to bring my own experiences as an Asian-American woman into the world of marketing until now.
A skillset that is often overlooked or undervalued in events.
The ability to resolve issues quickly, to think ahead, and be willing to wear many hats. I've seen firsthand how this is such a valuable quality—sometimes you're pulling up your sleeves to serve slushies, sometimes you jump in line to do crowd control, or you have to strategize a new production setup because materials you needed didn't ship in time. The ability to mold, mend and adjust and not get flustered by the circumstances.
How can the industry do better at finding and supporting talent?
Encourage companies, organizations and hiring managers to be open to the fact that people may not fit the exact criteria for the position that you're filling and instead identify potential and the willingness to learn, because so much of this can be taught on the job. Value the person and who they are, and what they bring to the table. People deserve opportunities and you don't want to miss out on an amazing candidate that could add value to your team if you don't go in with an open mind.
How can organizations foster a culture of belonging?
Sometimes bringing your authentic self to work is being able to acknowledge and recognize what else is happening around you and having empathy. I would also say by leading by example, by being vulnerable and authentic, even if sometimes it's not pretty, you're able to create space for the people you work with to do the same. Your authentic self is the highs and the lows—bringing the humor, being thoughtful and bringing energy.
Biggest opportunities ahead for the events industry.
We've seen a lot of this, and McDonald's is doing this as well, but for me it's collaborations with other mediums and brands, and seeing two brands come together or multiple brands come together. I love the opportunity to occupy new spaces and push boundaries of thinking. A few examples: Crocs and Balenciaga or Goldfish and Old Bay, and then how McDonald's has worked with BTS, and all our Famous Orders, really. It pushes people out of their comfort zones, inspires creativity, and it's a great way for people and brands to share knowledge.
An experiential trend that has your attention.
The metaverse. We tiptoed into that space through a partnership with popular gaming collective, OfflineTV, and went even bigger for Lunar New Year with our McDonald's "Hall of Zodiacs," featuring artwork from fashion designer Humberto Leon. Even as a food brand, we can see a future where people can order food through a virtual experience like this. For us, it's about play and creativity, but also leveraging a safe space for people to engage with us from home.
A company that's putting out inclusive, forward-thinking campaigns.
I think McDonald's does a really good job at thinking about what it means to be inclusive. How do we make sure that we're speaking to people based on their nuanced experiences and backgrounds and identities? Obviously, it's not perfect, and every brand can make improvements, but the intention and the spirit of that is there because the people that are working within the organization are representative of that. It's a very open space for us to bring forward our perspectives and then that translates to campaigns.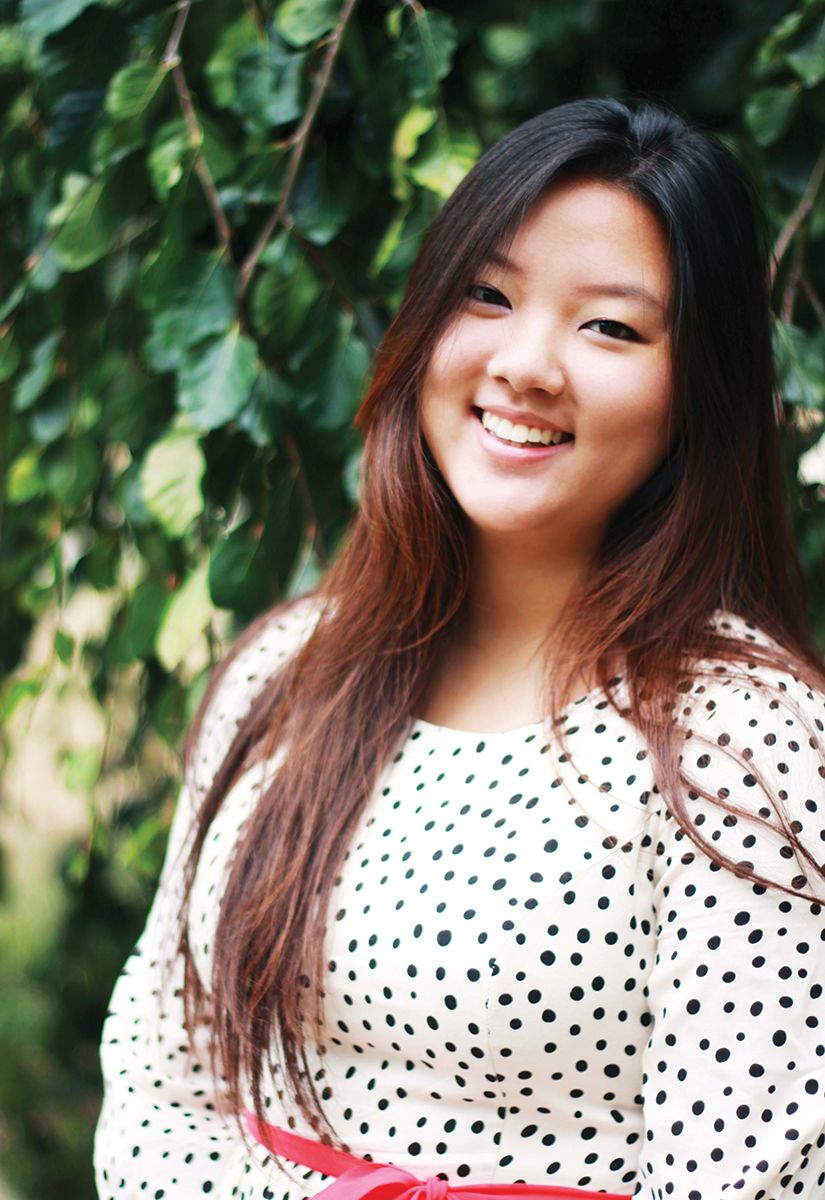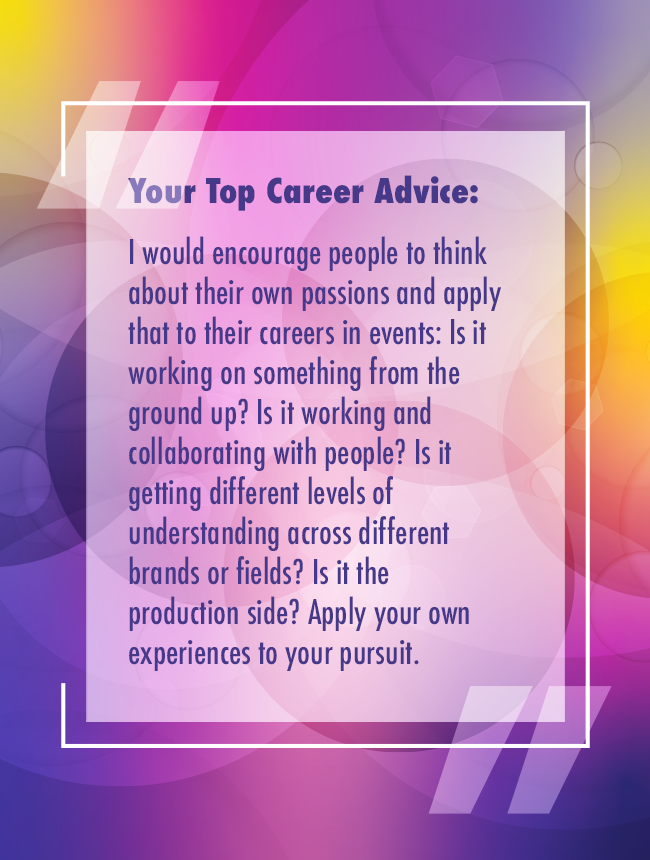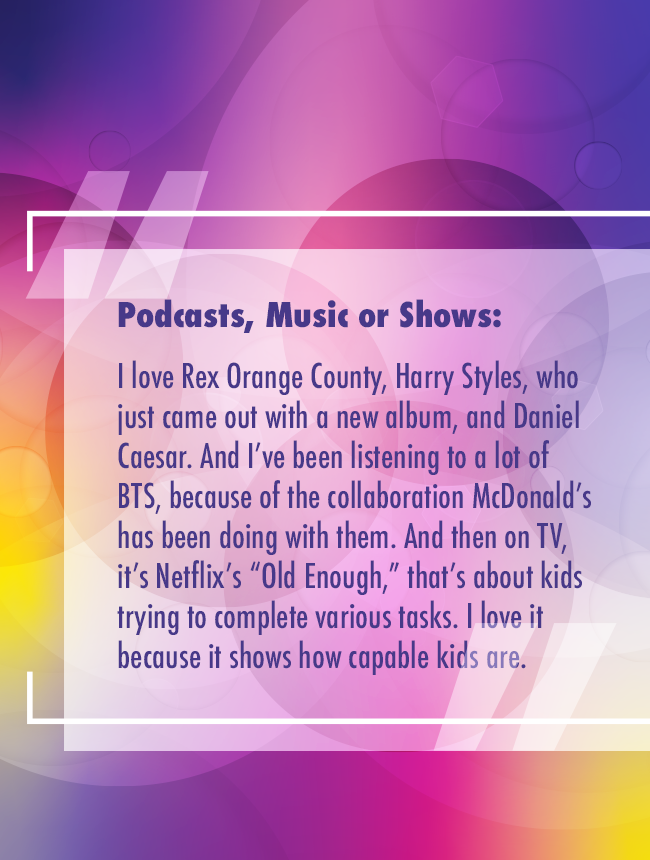 Akosua Boadi-Agyemang
Global Experiential Marketing Lead
MICROSOFT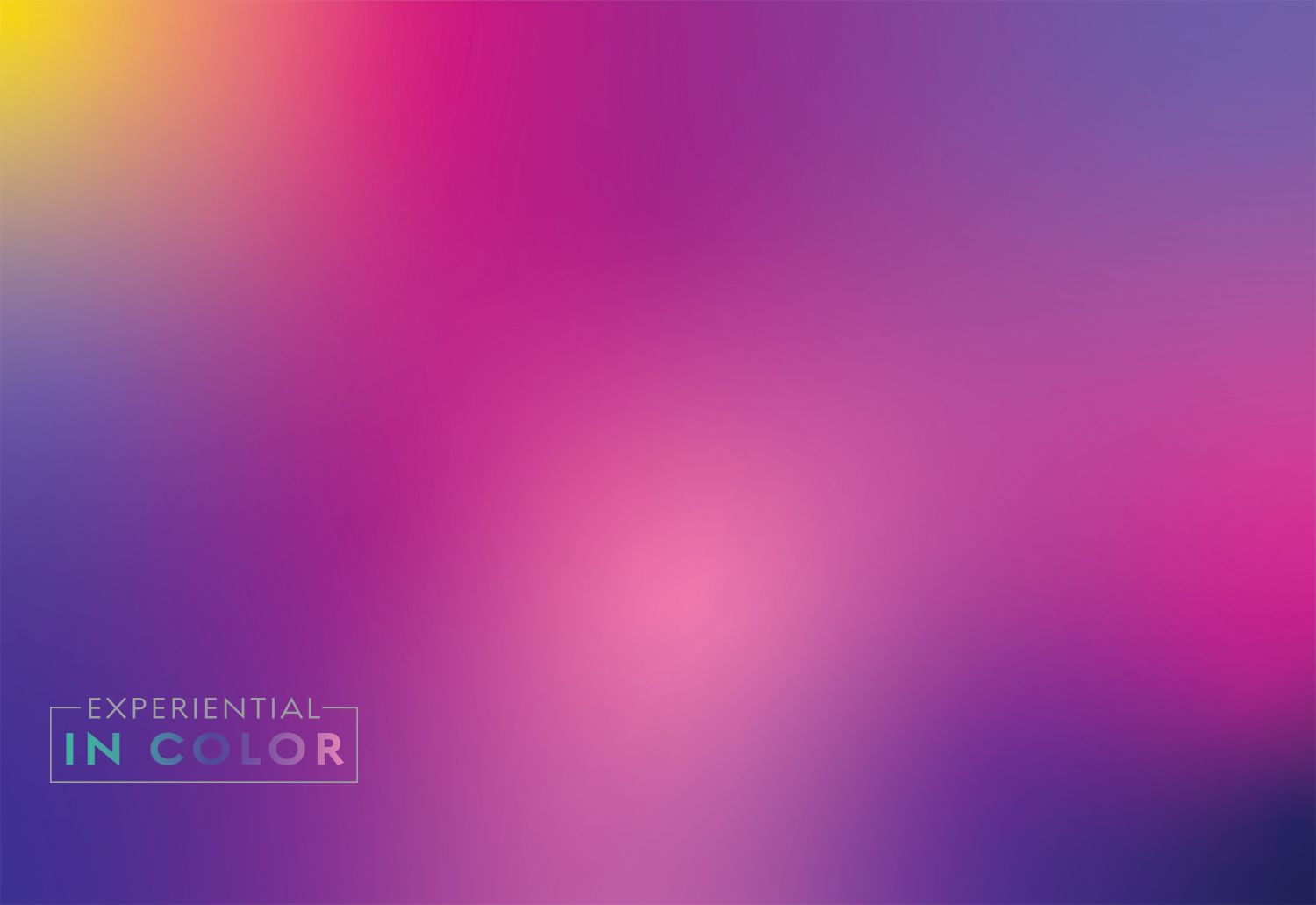 A professional achievement of which you're most proud.
The ability to reach people at a greater scale. Whether through my social platforms and uplifting jobseekers, international students/foreign nationals or early in career professionals. That has been powerful for me. And it bleeds into the work I do. I lead marketing/demand gen and influencer programs for internal events, at Microsoft. I also work to ensure that our marketing materials also capture the employee audience for those events. But also, for external events – that people, employee or not are able to see themselves in our marketing materials. A lot of the time companies will go out of their way to incorporate external influencers and creators. And a lot of the time, they'll forget about including their own employees. Employees tell me they like being included or are happy that our marketing shows how multifaceted they are. Most recently for Microsoft Build, we had employees create their own "get ready with me"/"day in the life" content and it was well received. Employees expressed how they felt seen. So, being more inclusive of not only external but also focusing on the employee-creator.
A skillset that's often overlooked or undervalued in events.
The ability to stay focused on the audiences you're actually creating an experience for, whether it's people who are going to attend an event or the people who are supposed to buy the product. Often marketers can be too focused on the stakeholders. And then, I do think the talents of your own employees are often overlooked to star in campaigns or contribute their skills to telling the story.
How can organizations foster a culture of belonging?
I think it goes above and beyond saying, "Bring your whole self to work." Because not everyone wants to bring their whole self to work. What society has become now is that everybody has to show all sides of who they are all the time. And that becomes so exhausting, right? Think about social media, where people think the only way to create a community or to build a following is to be hyper vulnerable and share every single crevice of their life. A lot of people believe being vulnerable all the time is the only way to be yourself. I don't think that's true, and I don't think that cultivates a culture of belonging. I think belonging is giving your employees the power of choice and the ability to choose how and when they want to show up and supporting them in that decision.
Biggest opportunities ahead for the events industry.
The industry is starting to wake up to the power of creators. We're seeing it now with the rise of creators on platforms such as TikTok and the amount of ad spend that companies are allocating to creators on TikTok The industry is realizing how big the opportunity is to collaborate with people who have fostered/are fostering real communities and who have a strong and trusting following.
Who or what inspires you most?
It'll always and forever be my parents. My parents moved from Ghana to Botswana and raised my siblings and I there and it was a lot of sacrificing and starting from scratch. They sent us to the United States for higher education in hopes that we would have a better education thus leading to access to better opportunities and from there, the ability to create better lives for ourselves. They continue to support me with love, faith and compassion. In times when I'm thinking I can't do something or I want to give up, I'll remember something they said or I'll call them, and they always have the right thing to say.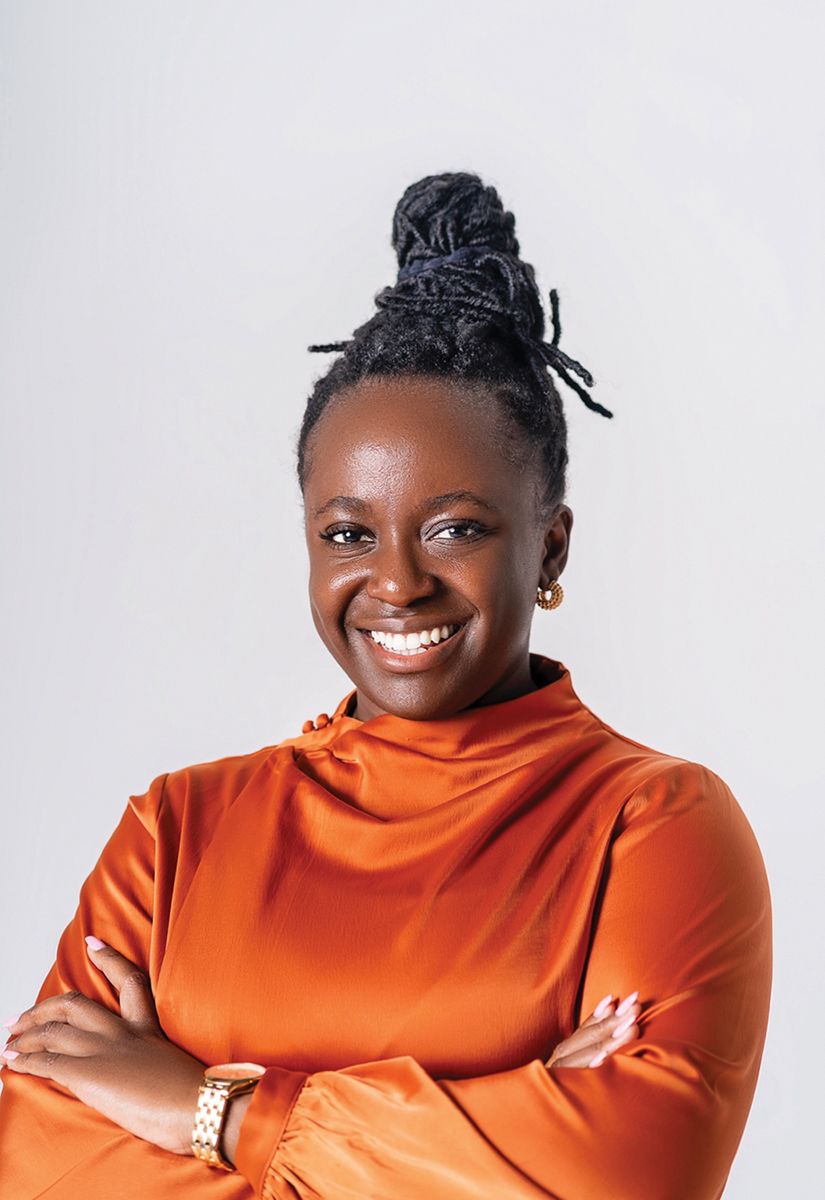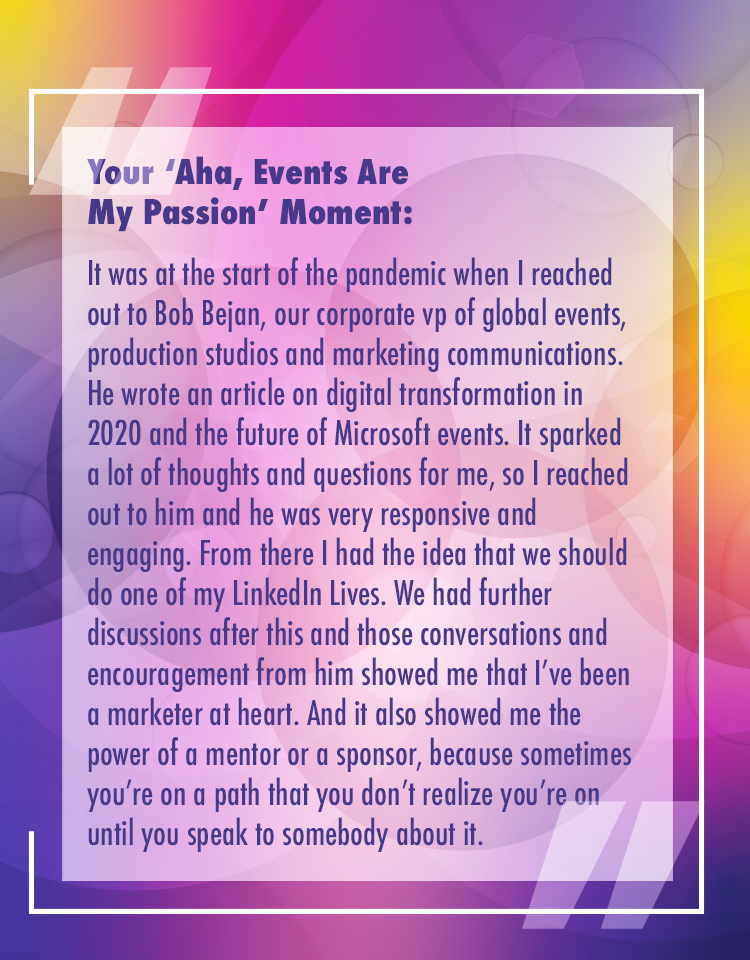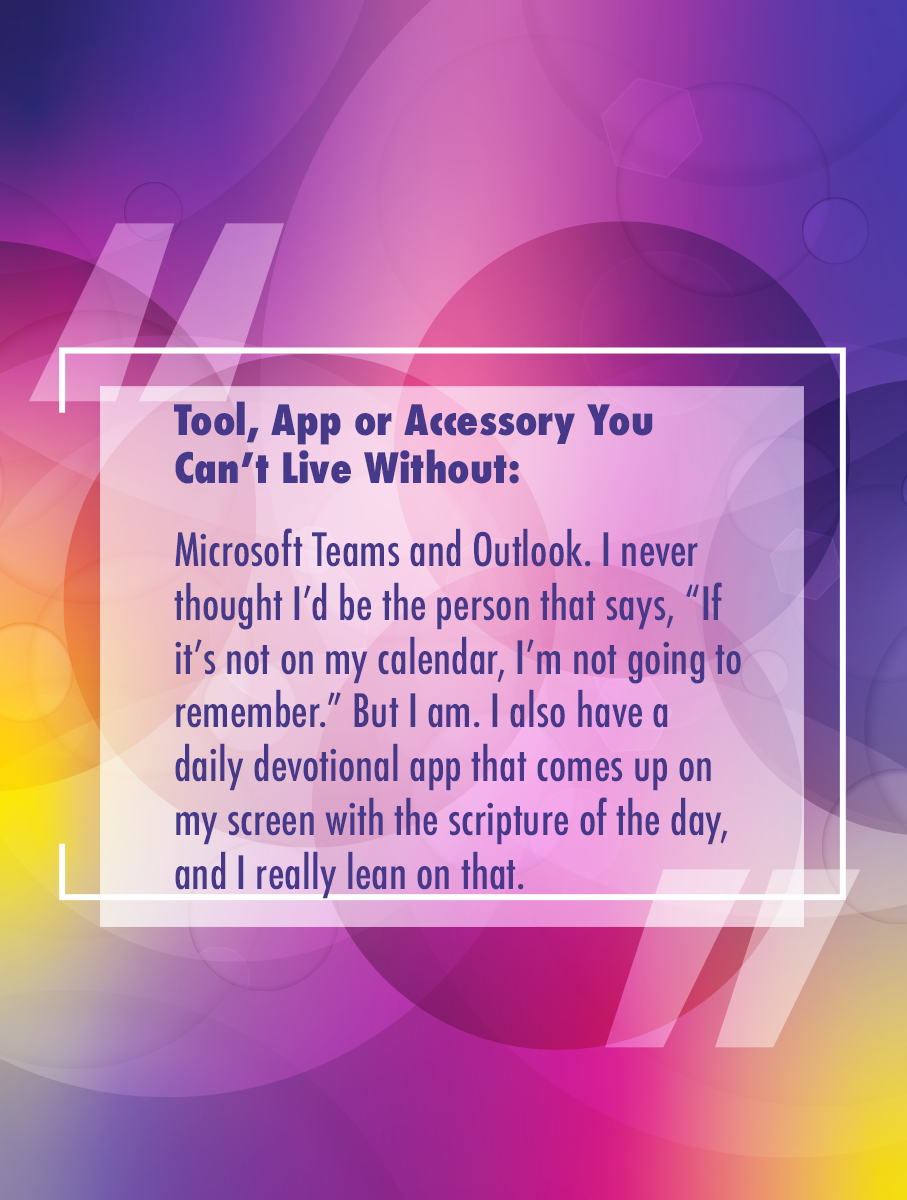 Tiara Jackson
Senior Marketing Manager
NATIONAL ASSOCIATION OF BROADCASTERS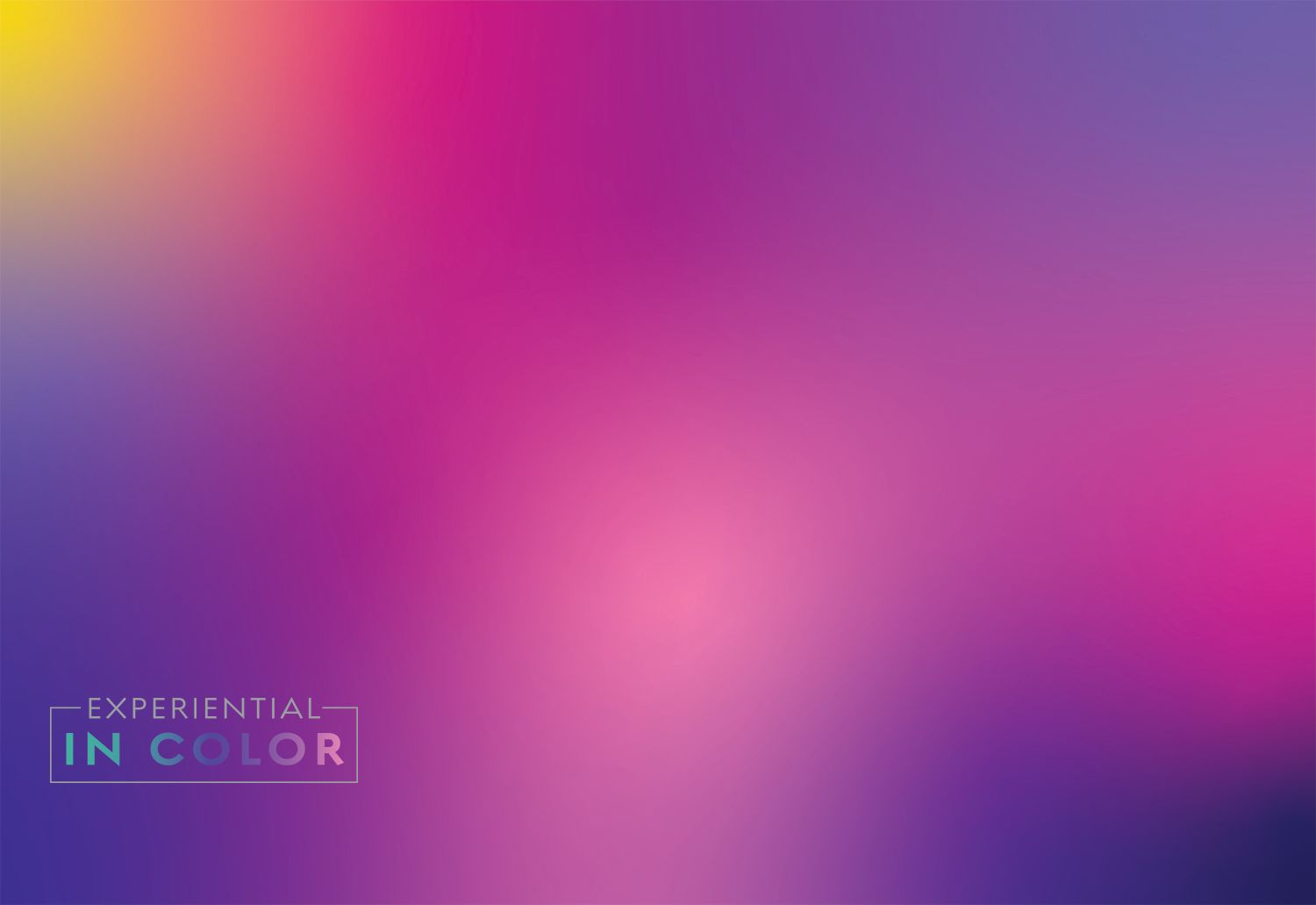 A professional achievement of which you're most proud.
I'm proud of my work from this year's NAB Show at the Las Vegas Convention Center. This was my first year leading multiple key projects for the show, including designing two new lounge areas for the broadcast community, a new short-form content series called "NAB Sip and Speak Series," two happy hours and a reception, as well as the marketing pieces for our broadcast audience. On top of that, I worked with our chief diversity officer to develop our first in-person Diversity Symposium to help broadcast organizations develop and foster corporate DEI strategies and embrace diverse representation in media, which is a topic that I am quite passionate about. Not only did I help program these panel discussions, but I also had the opportunity to lead one of the panels as a first-time moderator.
How can the industry do better at finding and supporting talent?
By embracing candidates with non-traditional professional backgrounds and versatile skillsets, and removing biased job requirements, like "agency experience." Talent from smaller markets may not have access to very many agencies, so when agency experience is required or preferred, it creates a form of gatekeeping that only benefits those with access and/or in larger markets. It's a cycle that leaves many talented creatives out of this amazing industry. Hiring talent from underrepresented communities and empowering them to make decisions will ultimately help brands create authentic cultural connections with their audience.
How can organizations foster a culture of belonging?
Start with hiring a diverse team and then don't micromanage them. I've grown so much as a marketer in my current role and that's in large part due to having a team that believes in me and trusts and supports me. They're not concerned if I'm on a Zoom call in a turban and a sweatshirt or if I change my hair color every week or if I start my workday later, they know what I'm capable of and that I'm going to make things happen. Embrace the diversity and uniqueness of your team to enhance the workplace culture and brand.
Advice you would give to others building a career in events.
Go with your intuition, especially if you're a person of color. When I was younger, I never wanted to share my opinions with the team because I was always worried about being loud and wrong. More times than not, either someone else in the room said what I was already thinking, or I realized later that my idea could have been the solution to a problem. Trust yourself and bring your unique perspective and experience to the table.
Who or what inspires you most?
Issa Rae has inspired me the most, especially these past few years. She has done so much for Black creatives and really the Black community in general. From HBO's "Insecure," to creating very curated events for the Black creative community and even her MasterClass on TV writing. She's inspired me to not limit myself and continue pursuing other creative paths too, like screenwriting and storytelling.
A company that's putting out inclusive, forward-thinking campaigns.
I really admire what Rihanna has done with her Fenty Beauty and Savage x Fenty brands. She's completely disrupted the beauty and fashion industry by tearing down beauty norms and featuring models of all colors and sizes and genders. Especially with the Savage x Fenty fashion show that she premieres on Prime Video every season, it's always so innovative and inclusive. I love that anyone can look at the Fenty campaigns and easily see themselves represented.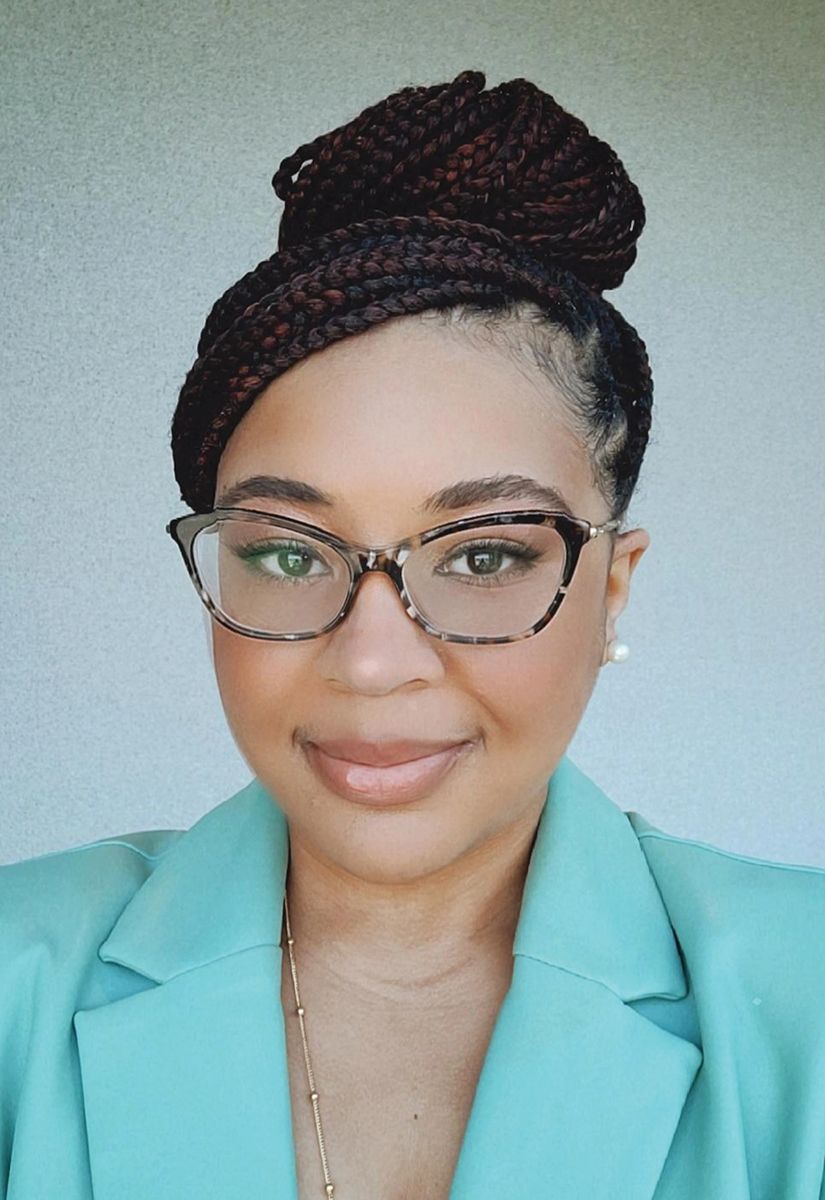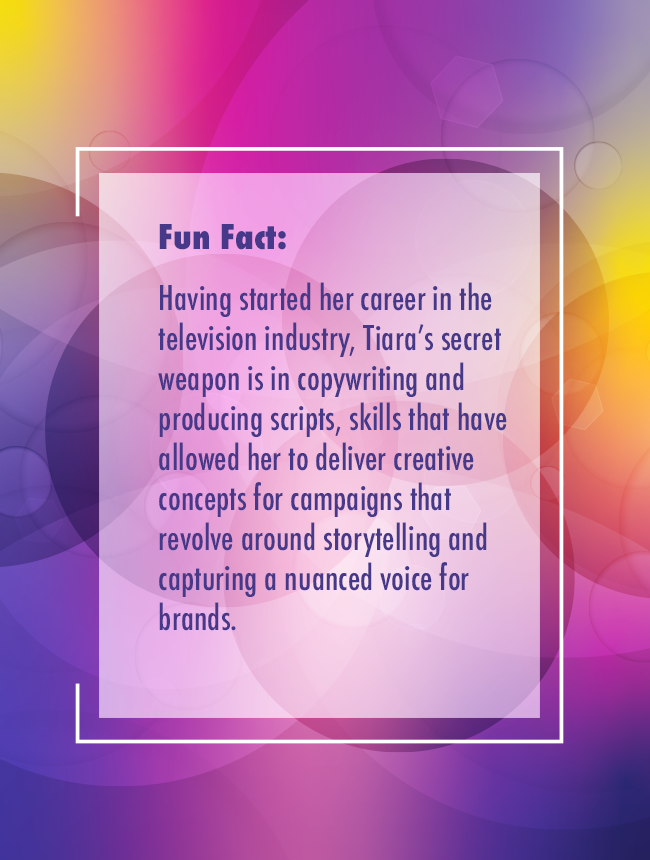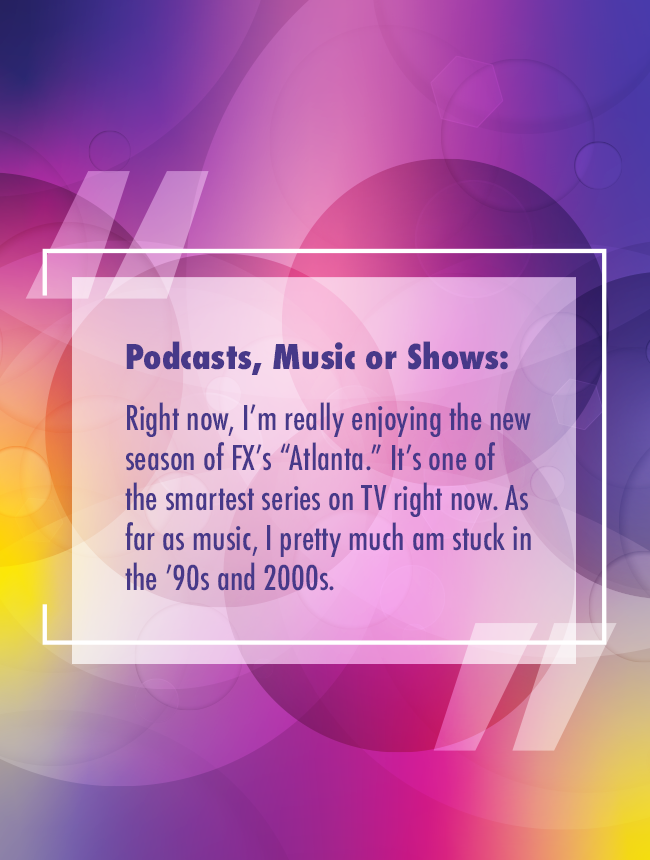 Isis Arias
Marketing Manager, Consumer Product Experiences
NETFLIX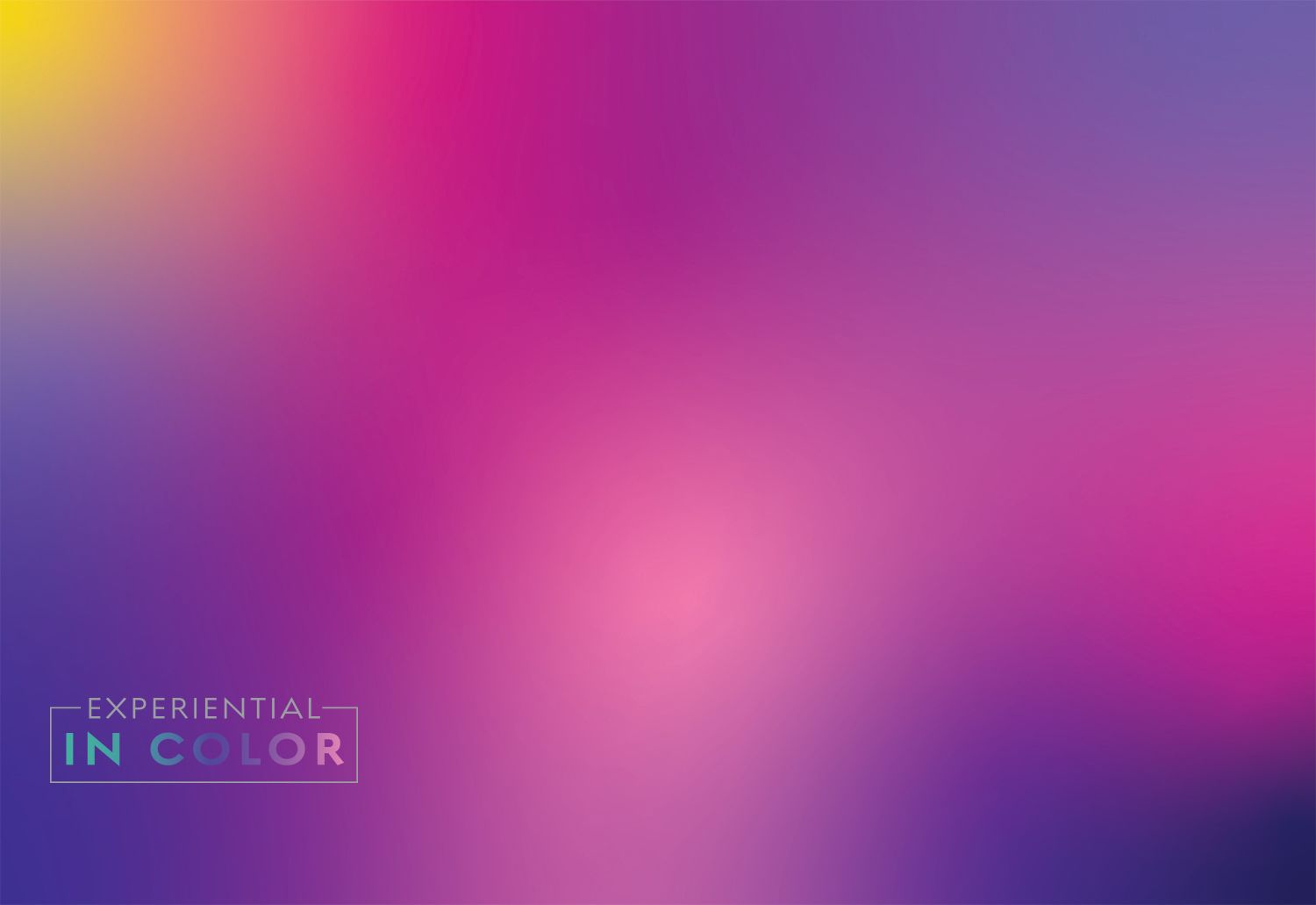 A professional achievement of which you're most proud.
Professionally, in a former role, I truly am so very proud of being able to work on ComplexCon, a project that I was able to be on from the beginning. It's now a global cultural tentpole event and we accomplished that in the first couple of years.
Personally, I am also so proud of the arts organization I co-founded, ARTNOIR. We formed a partnership with the Meatpacking District in New York City in 2021 and we built a pop-up gallery with artists of color, event programming and featured live performances in the Plaza. I think I've realized as a producer and a marketer, that I can contribute to and help build platforms for other creatives outside my industry.
One thing you would change about the industry.
I would like to see companies and brands take a risk on new concepts that really create ways for attendees to engage and interact. I think from a brand storytelling perspective, there are so many creative ways to do that. We can go further and provide true takeaways that are intangible—not just physical items that a consumer might be walking away with. When we're creating events, I tend to ask more questions than I have answers for, which I think truly helps push us all creatively.
Biggest opportunities ahead for the events industry.
How we engage with and share content, both from the on-site and a virtual perspective. I'm really interested in how new tech innovations are integrated. We went from clipboards to iPads, right? So, what's the next iteration: What does registration and check-in look like if we're doing touchless pay systems, and how does that impact the experience when you come into an event? I just attended an event for the Virgil Abloh-designed Louis Vuitton and Nike Air Force collaboration and they had the physical sneakers on display there, but they also had digital screens with 3D modeling and interactive ways for you to play with the product in a new way. The way tech is participating in experiences is really exciting.
Advice you would give to others building a career in events.
I talk to a lot of people who either want to get in or are trying to transition into events and it's important for people to recognize how there are so many transferable skillsets, from project management to budgeting and understanding how numbers work.
You could be coming in from customer relations, and understand language around care is important for brand ambassador training or copy around an experience. The biggest piece of advice I impart is that events are not for the faint of heart. You have to understand the golden rule of events: If it can, it will.
Who or what inspires you most?
My kids. My eldest has had the chance to see a few different events that I've worked on. I want them to understand that you can do anything. In some of these experiences we're building, I explain that someone built this, someone worked on the design, and having them understand how far your imagination can get you and what's possible when you use your creativity. I think that the next generation is coming into an era that is so amazing and the possibilities are endless.
A company that's putting out inclusive, forward-thinking campaigns.
I am in love with our live "Bridgerton" experience, The Queen's Ball. It's a modern-day society ball, and it is so inclusive. We're seeing that the attendee base is diverse and multi-generational; we have groups of friends, couples, people bringing their mamas and aunts and grandmas that are all preparing in advance and getting fully decked out to go to the ball. The gents are truly getting dapper as well. It's beautiful and truly an experience for everyone to enjoy.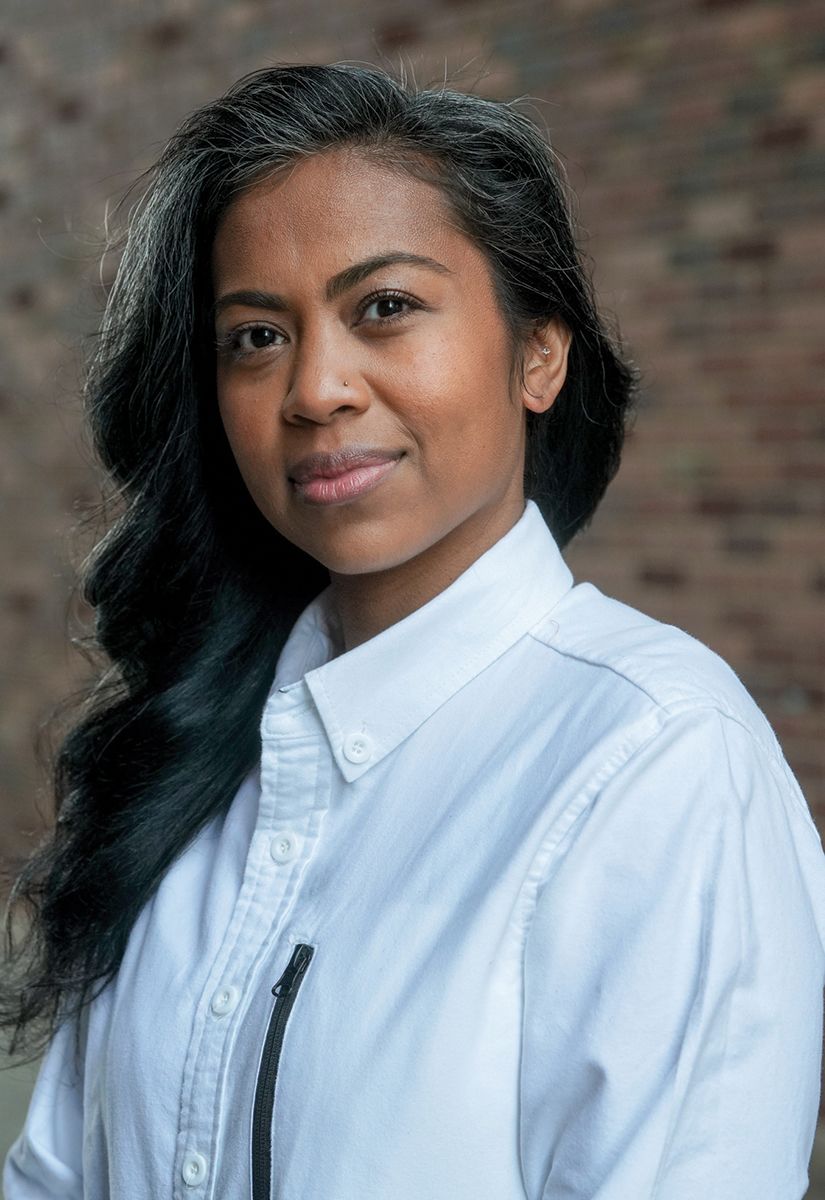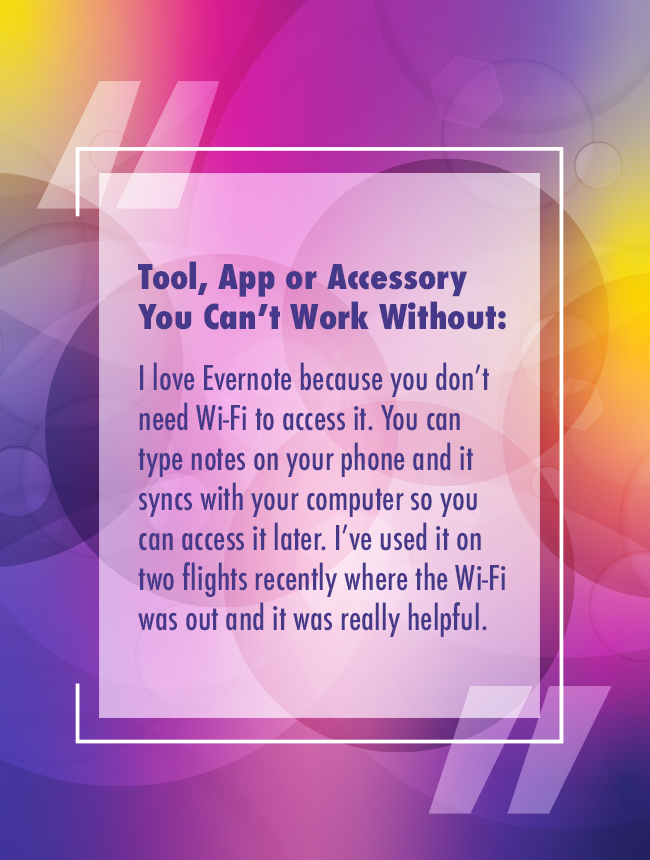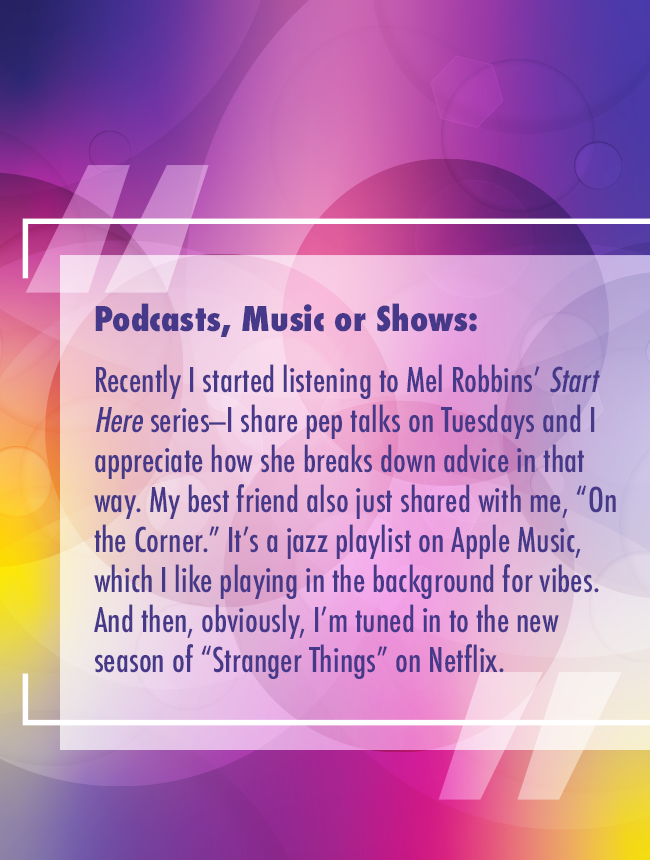 Talib Abdullahi
National Event Coordinator
TITO'S HANDMADE VODKA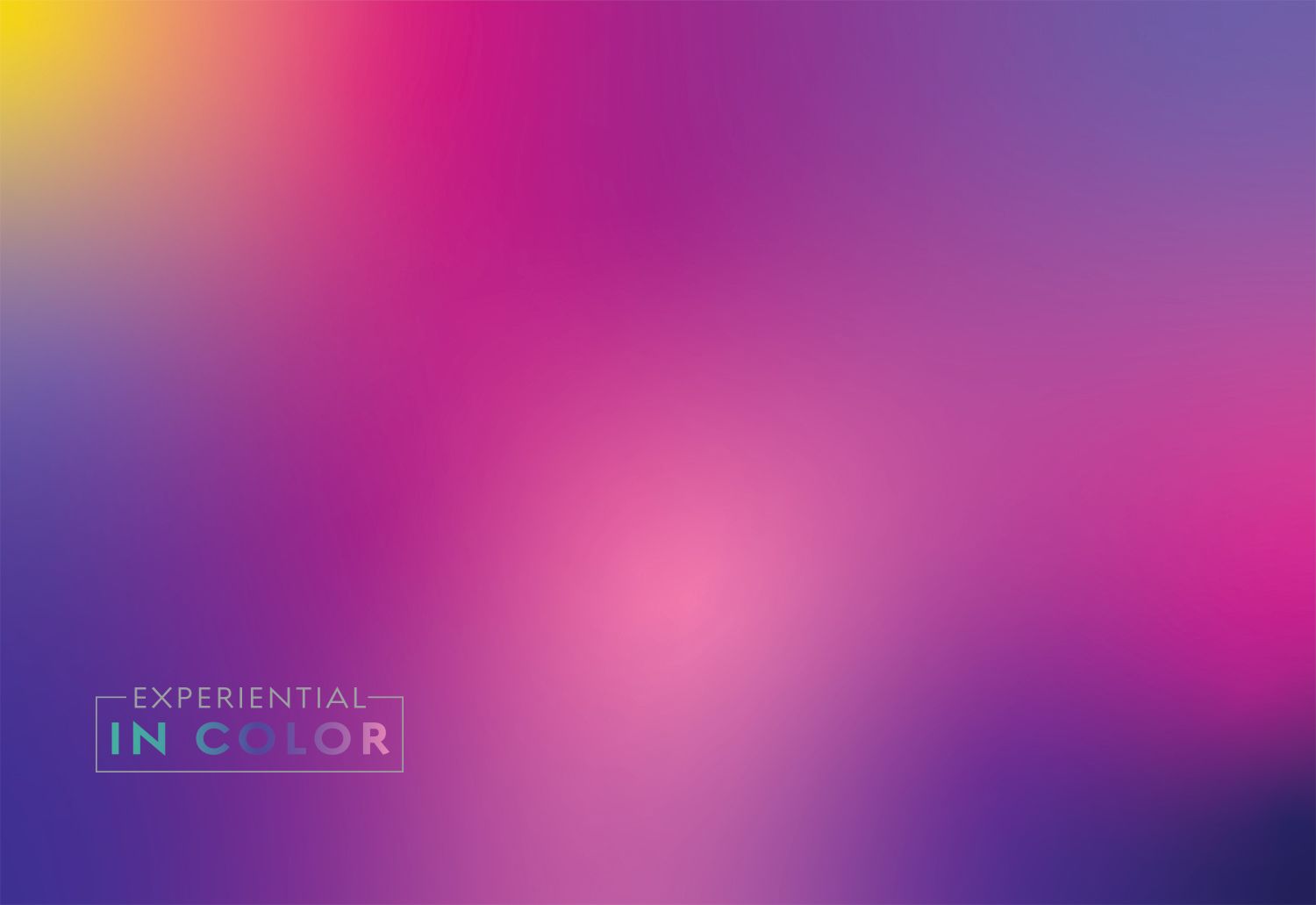 A professional achievement of which you're most proud.
Developing brand activations that really highlight the history of the brand. We've done that in several different capacities here at Tito's. One example that I led was the creation of our BLDG 1 Bar, which is a rolling recreation of the original Stillhouse that Tito built back in the mid-nineties. I also curated the first iteration of Tito's Stillhouse lounge activation, which is now on tour with the PGA.
One thing you would change about the industry.
There's no denying that a lot of industries need more people of color in leadership and middle management—especially in the marketing world. We have to be at the front edge of where consumers are going, and leadership teams should reflect what our American consumer base looks like, or at least the consumer base that a brand is trying to reach. Demographics are changing quickly. In 2019, the Hispanic population in Texas alone held $162 billion dollars in spending power. That consumer power is often times not accurately reflected the top level of marketing decision-making, even though there is a desire within many companies to have the insight there.
Biggest opportunities ahead for the events industry.
It's music. Think about artists like J. Balvin, Bad Bunny, Drake, Rihanna—and a lot of other similar artists. For a long time, these artists and genres were categorized as R&B or Latin, in a lane away from Top 40. The consumer landscape is changing—Gen Z's consumer trends are already looking a lot different than Gen X and the Millennials. Musical genres hip-hop and Latin that were considered niche are now normal on Billboard's Adult Pop Charts. It's very common to go to a major American festival where several of the artists sing in Spanish. To me, this really pulls back the blinder of: OK, how are brands really analyzing where their spend is? Because it no longer feels like it's walled off by a defined demographic.
A company that is putting out inclusive, forward-thinking campaigns.
Here at Tito's we have done a ton of great work in the racial equity space from the ground up by giving budgets to many of our sales teams to go out and support local nonprofits. Truthfully, the campaigns that come to mind first center around my first love and main hobby. I'm an avid cyclist and have been racing bikes since I was a kid. I was always used to being one of the only people of color out there racing and riding. I've noticed a shift in the community of brands in the cycling scene and outdoor recreation space. Some national bike brands like Rocky Mountain, SRAM, Cannondale, Specialized and many others have really dug deep to make the outdoor sports world more equitable. Many of these companies have created great ambassador programs, grants and other avenues to make cycling a more accessible sport. It's really great to see.
Who or what inspires you most?
I'm a community historian here in Austin. I take a lot of inspiration from real people that made change in their societies. There are many generations of Black people that have come before me who pushed really hard to make sure that I have a space as a human being that is more comfortable than they had.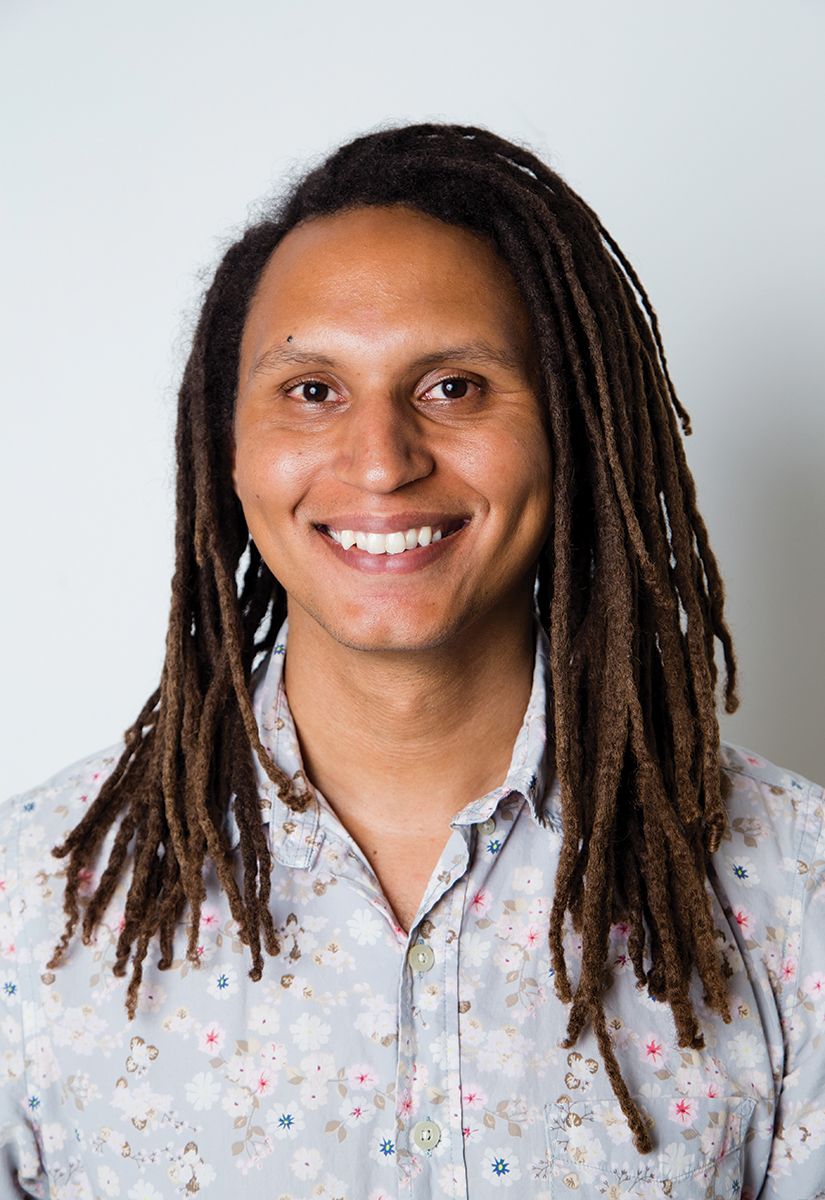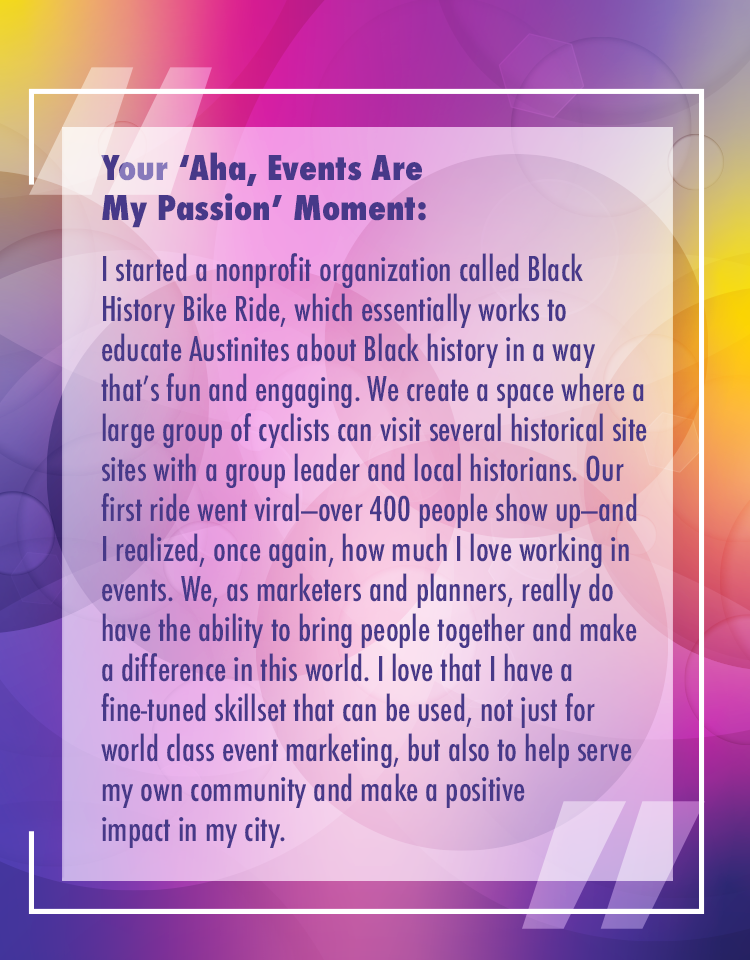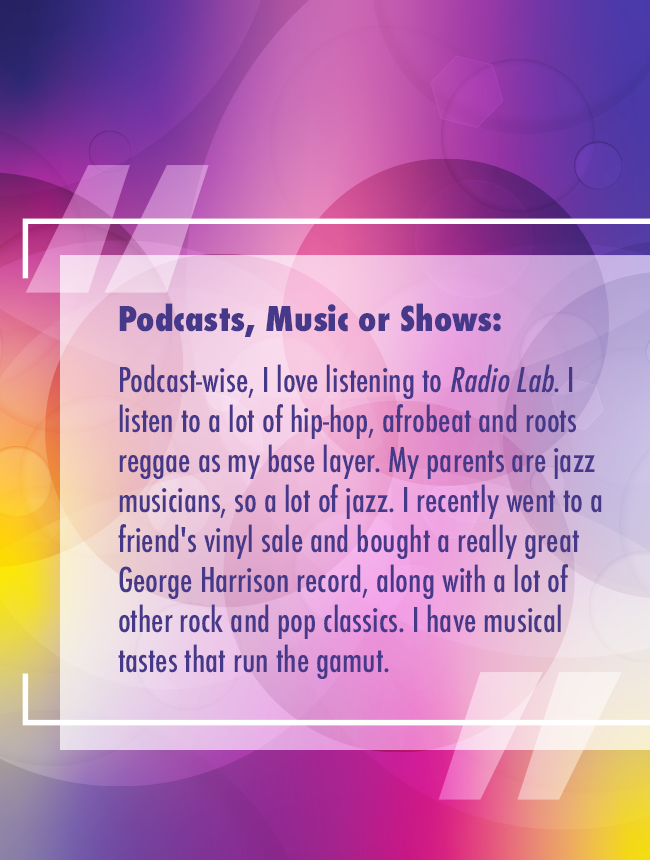 Kahee Bae
Director-Experiential Marketing
AMPLIFIED MARKETING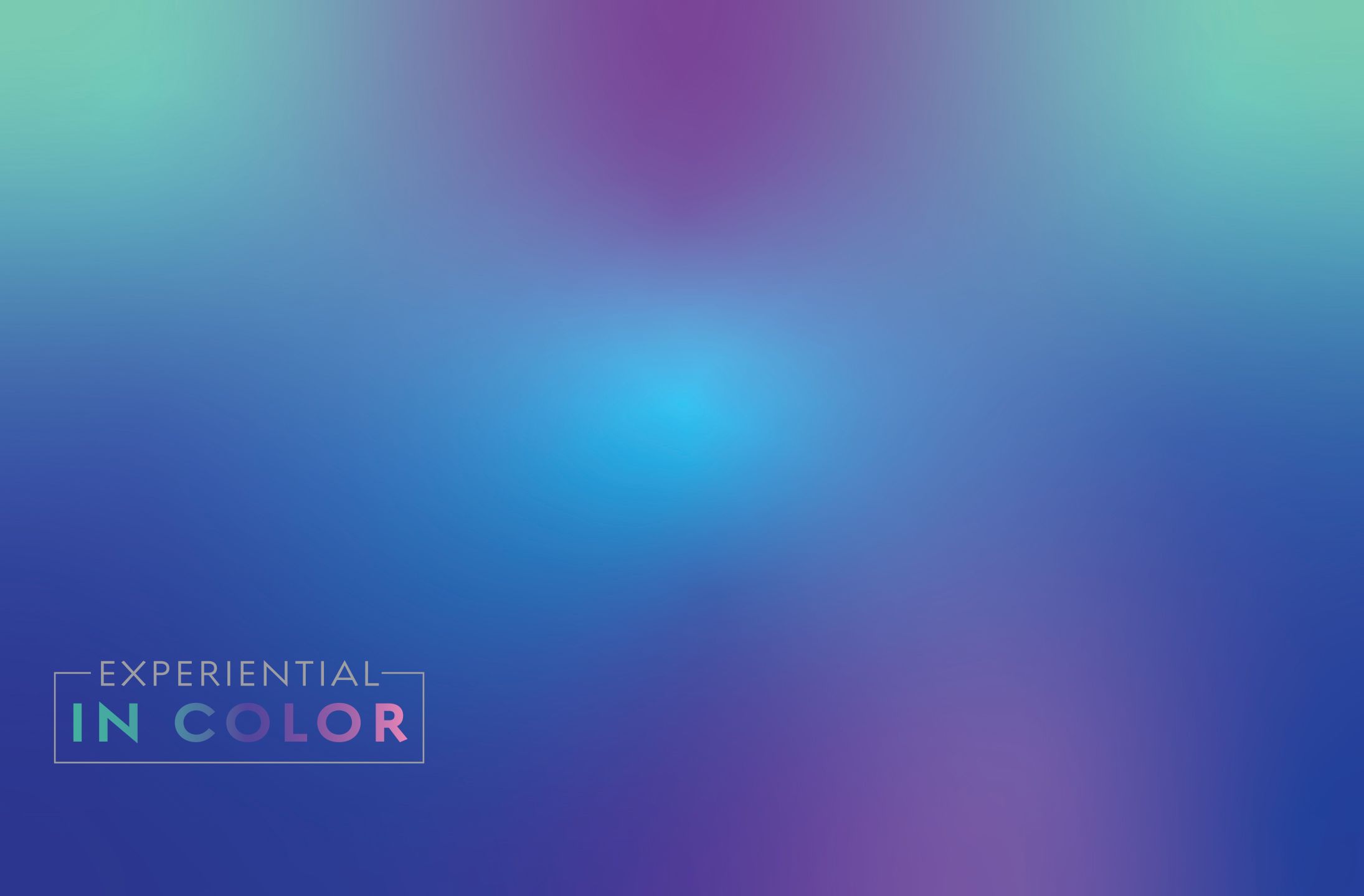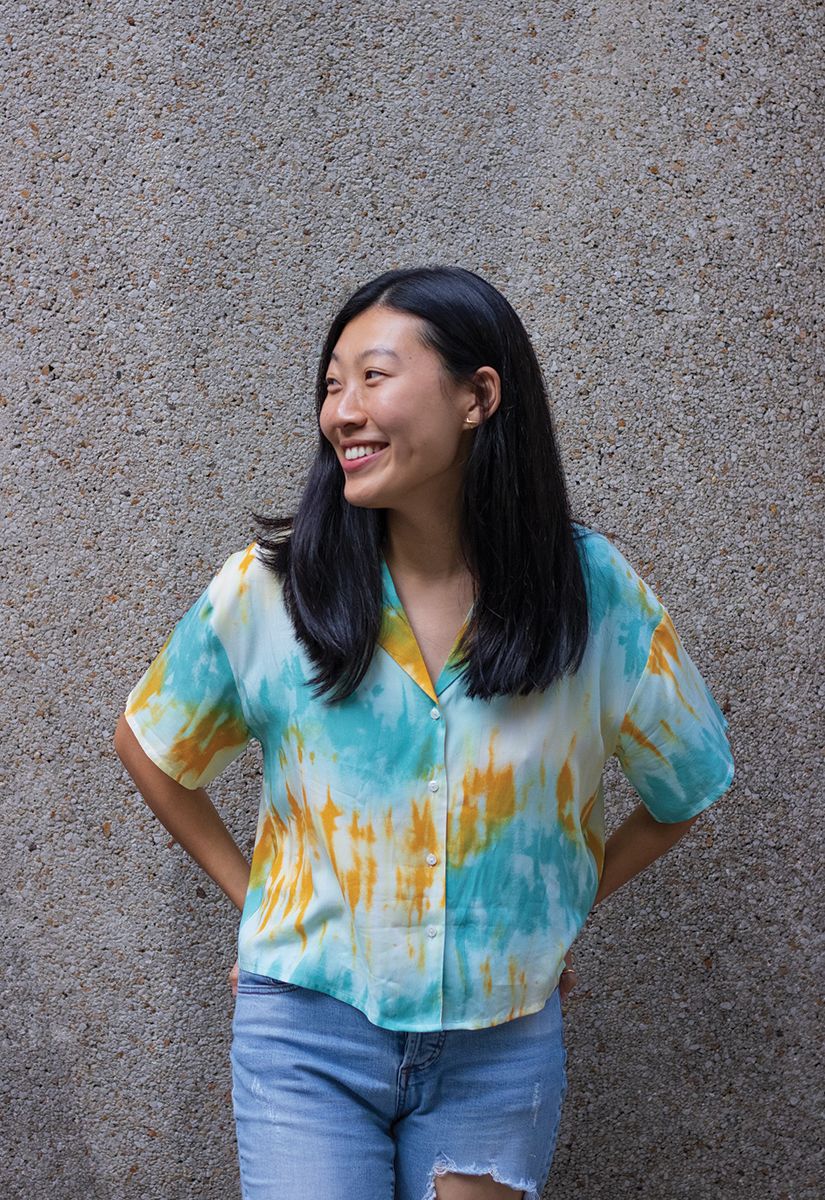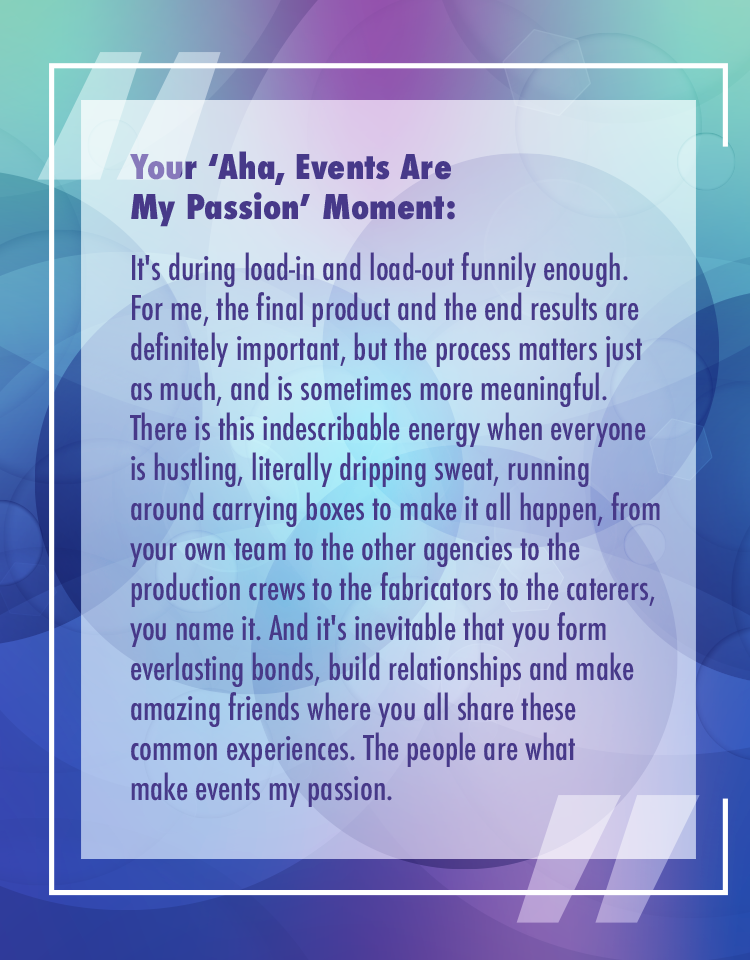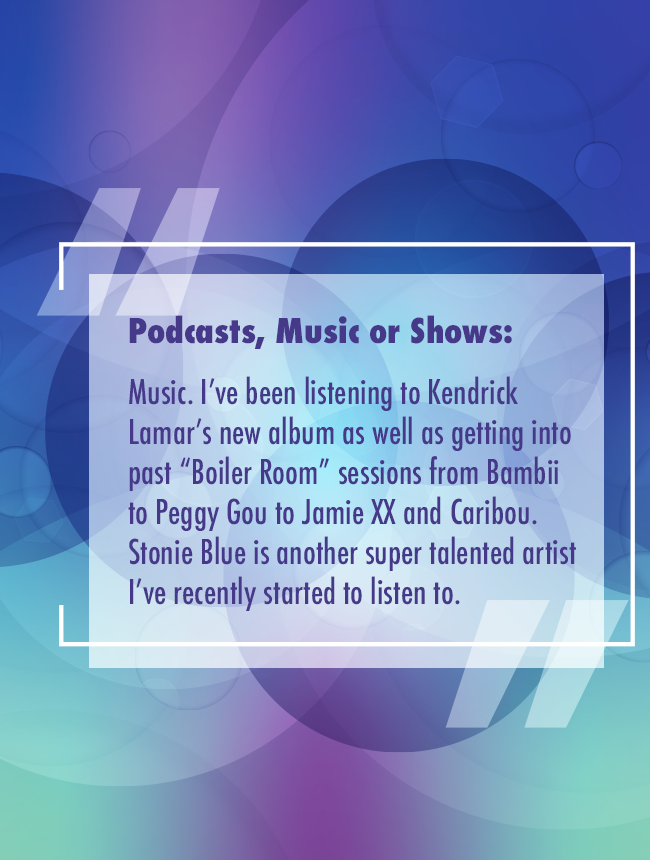 How can the industry do better at finding and supporting talent?
When I started, we were constantly reaching out and only working with the same gatekeepers. If you weren't in this world, this industry, you just weren't in it. There was a great lack of inclusivity and it was hyper-competitive and inaccessible—it just wasn't the most welcoming environment.
And there are so many insanely talented individuals out there who are just looking for a chance to get through the door to show what they can do and bring to the table. So now, breaking those patterns and removing those traditional filters, not only do we have to constantly look for new talent in that inclusive manner, but we also have to be proactive in creating the opportunities and the space to really empower and nurture all of that talent.
Biggest opportunities ahead for the events industry.
In the last several years, we've seen and heard a lot more brands and companies become more vocal about where they stand on current issues, and with so much more happening in today's world, there's this really big opportunity for them to help create change. With the influence that some of these brands have not just within our own industry, but globally, with their voice and following, there are great hopes for impact. And we, as consumers, have also started to hold these brands and companies accountable. So, it's not just about saying something or pledging to do something in the moment, there needs to be real actions that follow.
How can organizations foster a culture of belonging?
Stay consistent in having those "uncomfortable," awkward and vulnerable conversations that lead to actions and changes where necessary. And it's not just a "once and you're done, check." It's open dialogue. I know I'm my most authentic self with those I know who will not only accept me, but support me, empower me, embrace me. And it's not just when it's needed or called for, but it's a constant factor and space where if something needs to change, it's really an open forum.
A skillset that's often overlooked or undervalued in events.
Compassion. Sometimes we find ourselves in situations where anything can and will go wrong and I've learned in the last two years alone with Covid, and now with all efforts to normalize back into live events, that we need to have and practice compassion daily—internally and externally. Because we are all doing the best we can and when things go unplanned—and we're in events, so most of the time they do—it is so much easier and expected to scold, point fingers and feel defeated. But when it's handled with compassion and empathy, we tend to respond better, become more aware and understanding, and truly grow from the experience and moment itself.
One thing you would change about the industry.
It's moving away from the exclusive space and constantly evolving to do more to shift a bit of that focus from the work itself to the people. I would love to continue to see more opportunities for people from diverse backgrounds, for people of color, for people with disabilities, for people who are just starting off their careers, and also for those who decided to pivot and start fresh.
DeWayne Williams
Senior Experiential Designer
G7 ENTERTAINMENT MARKETING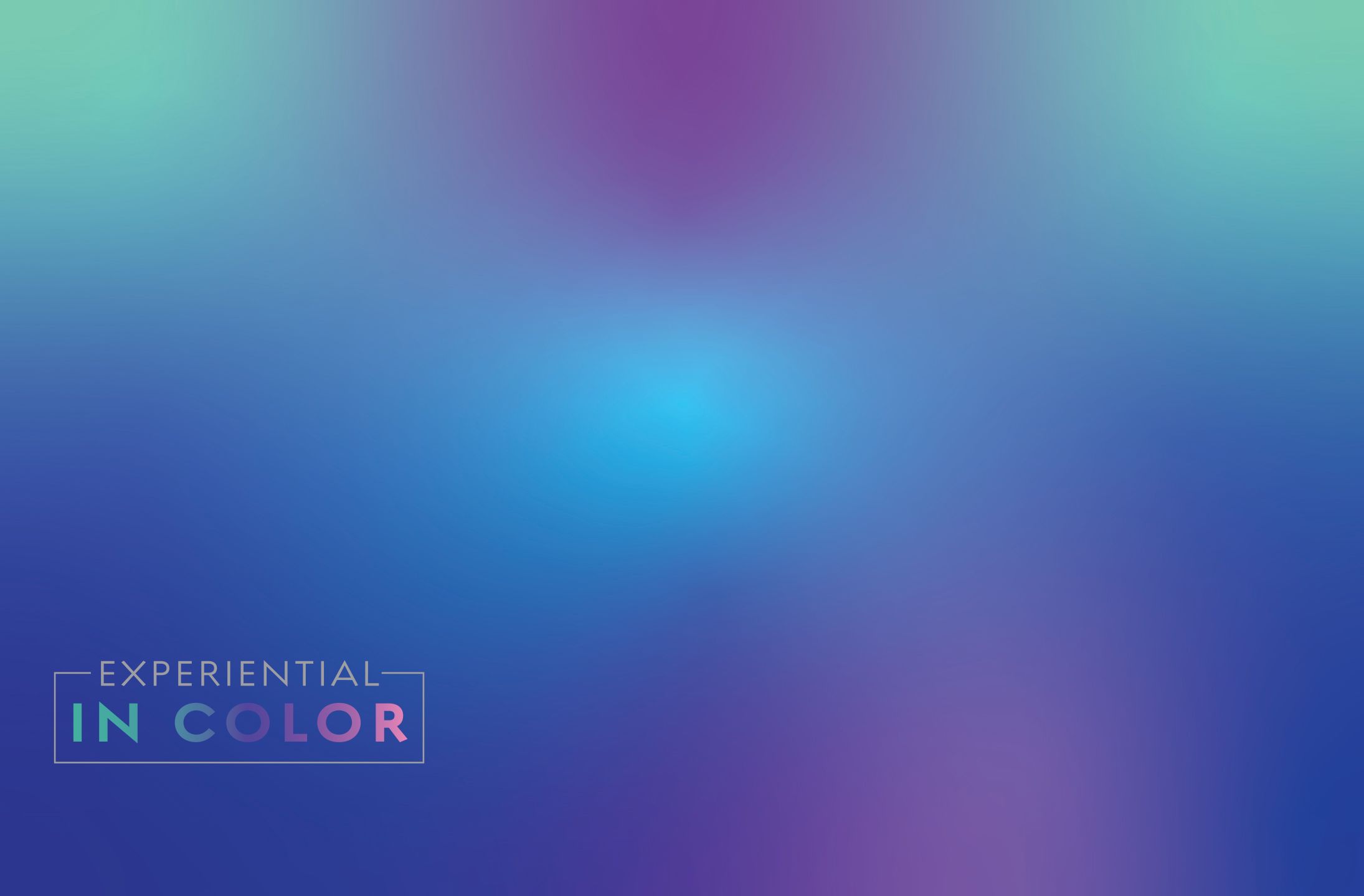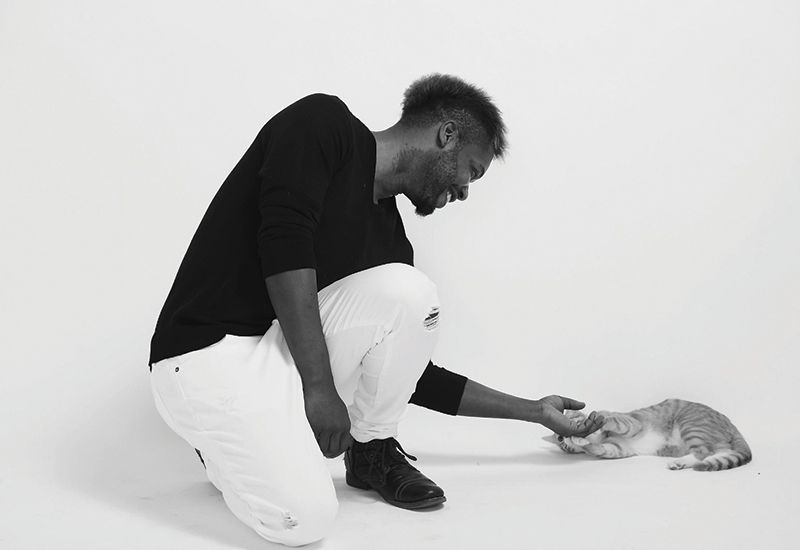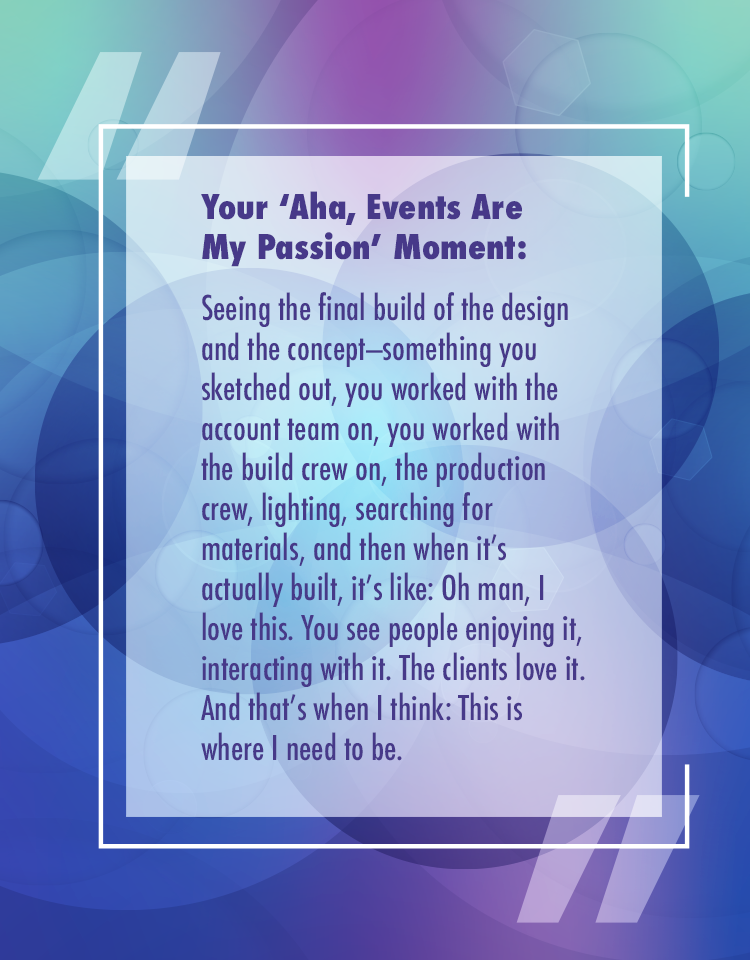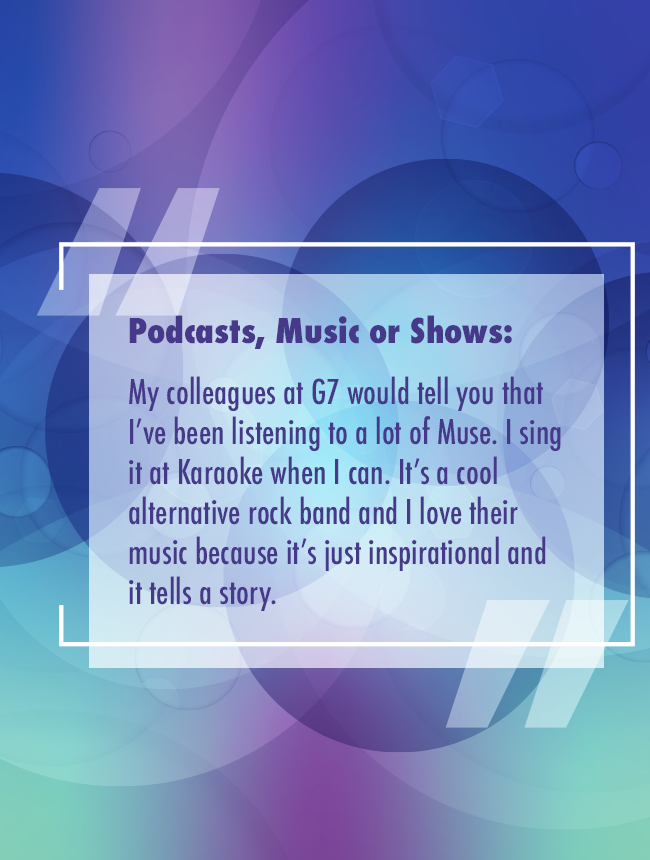 A professional achievement of which you're most proud.
My progress as a designer, and sticking with this career. It doesn't sound like a major achievement, and it may not have an award attached to it, but with the way times are now you can easily get discouraged. For me, it's in the collaboration—good colleagues, good work and together you solve a design problem or work together on a design opportunity. That's when I feel a sense of achievement.
How can the industry do better at finding and supporting talent?
We all can get caught up in labels—a woman, a Black man—and we put that label on people. It may be because of the age of social media that we expect certain things from people. But for creative people, we're often overlooked in the interview because we're kind of out there—we don't fit the mold. We may say something weird. But you want someone who exists outside of the box and that can evaluate something from inside the box as they design.
How can organizations foster a culture of belonging?
With less judgment of someone's differences, working with compassion, and keeping an open mind, especially when it comes to where a project lands. By letting go of control and going with the flow, and trusting the process that the team will check all the boxes, you'll get to a better result. Sometimes, if you go off the path, you're going to learn some new things, get new ideas and gain a new perspective. I think companies should not be afraid to do that.
One thing you would change about the industry.
I've been doing this for 18 years, and I would say it's two things: Figuring out how to use less wasteful materials for the environment—it's a lot of building and destroying, and trash and materials. So, more sustainable types of materials or reusable materials. And another thing would be seeing more diversity. You're going to get a different perspective in design.
Biggest opportunities ahead for the events industry.
I think it's in putting yourself out there, and loosening up your tie a bit, so to speak. Sometimes clients will send a brief and they show us their target market and pinpoint who their target market is, and I always think: How did they come to those conclusions? Why not loosen up your tie and let more people into your brand instead of focusing on your perceptions of who your target is.
Advice that you would give others building a career in events.
Stay true to your identity as a designer, but also be a sponge—absorb the world, absorb advice, absorb everything you can. It will help you become a better designer and have a better perspective. As designers, we listen with our eyes. Once it's built, what are the consumers doing? How are the clients reacting? Process that, and the next time, apply those observations.
Who or what inspires you most?
I am a huge fan of [composer] Philip Glass, and I had never heard of him until I started taking dance classes in junior high. I've followed him to concerts and other appearances and I would say his music is so minimal, but it's effective. And I apply that to my life and to my designs—that you don't need an extravagant life to be successful. With design and in life, sometimes less is more.
Treasure Neal
Creative Director
INSPIRA MARKETING TEAM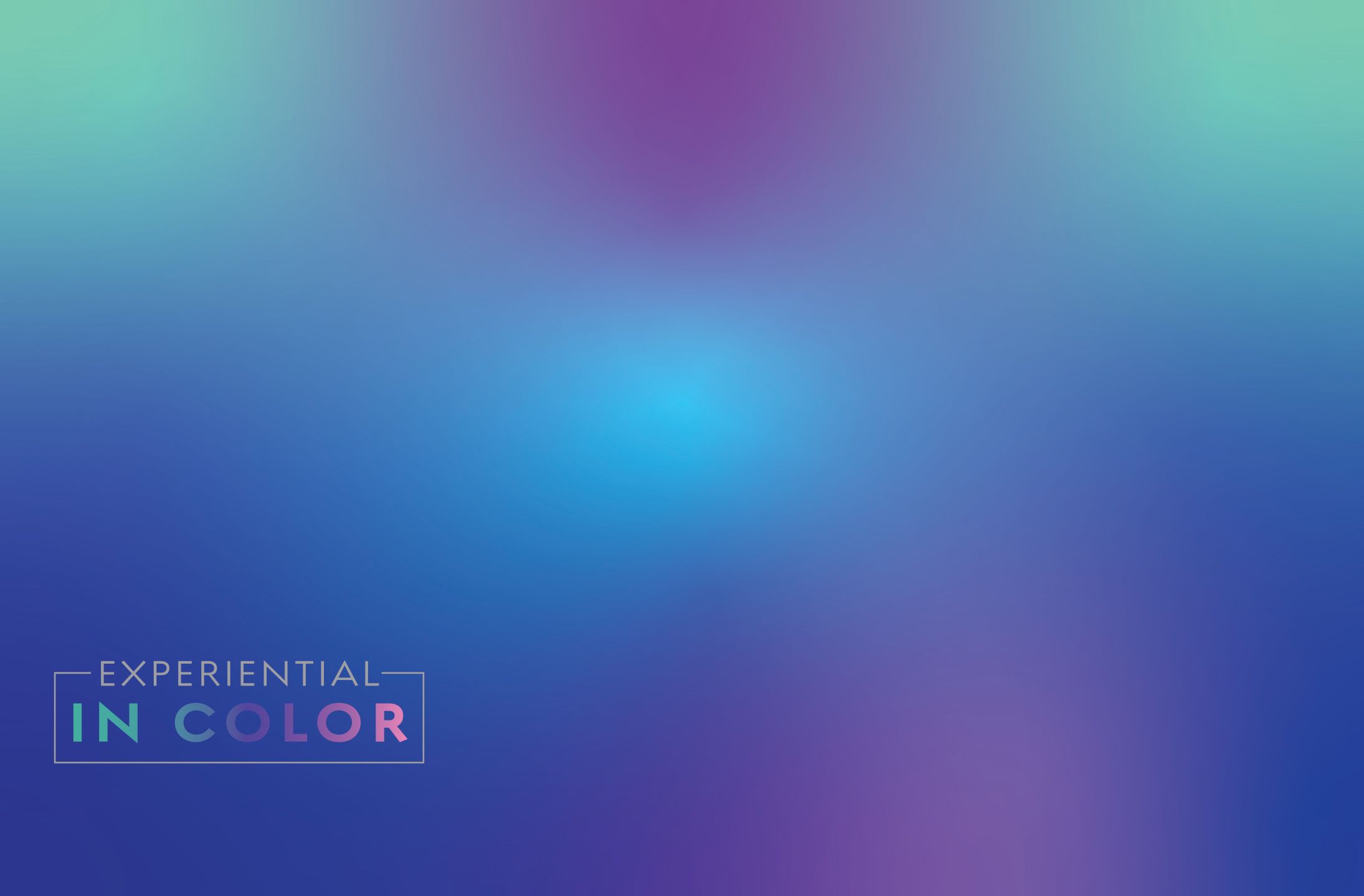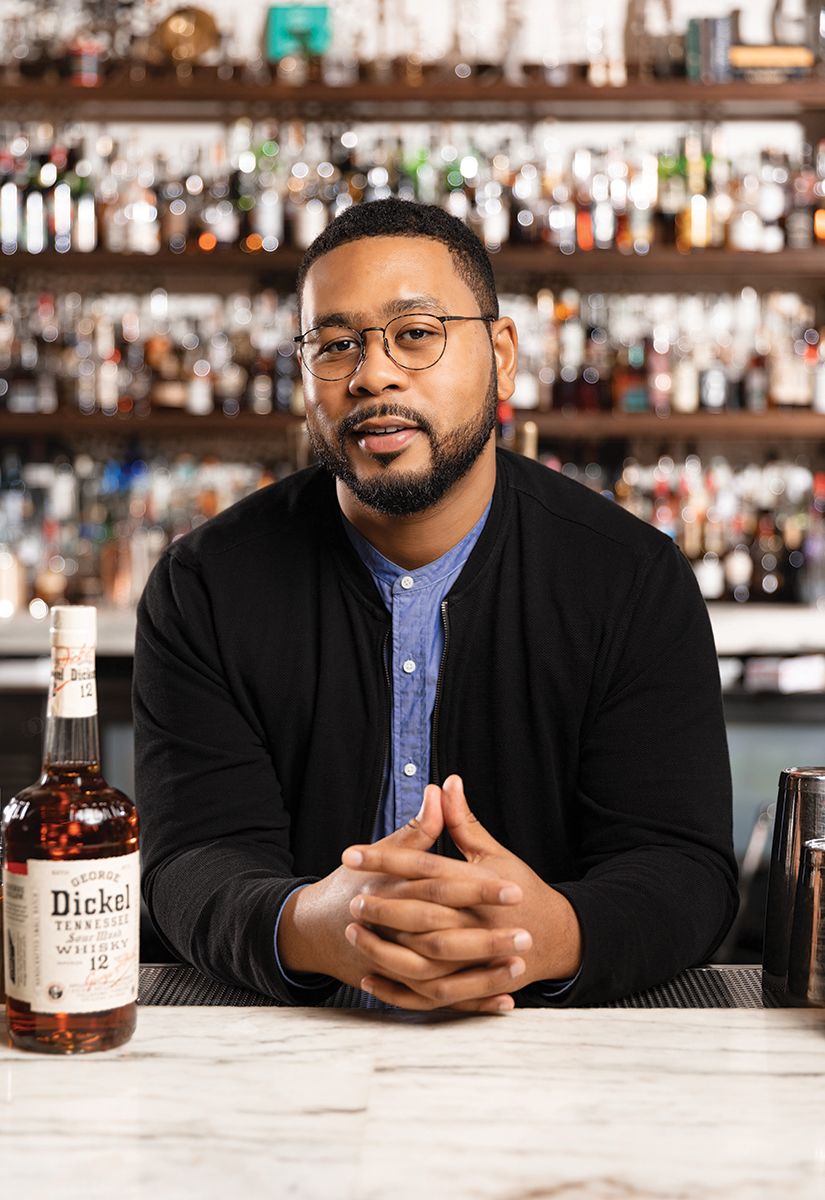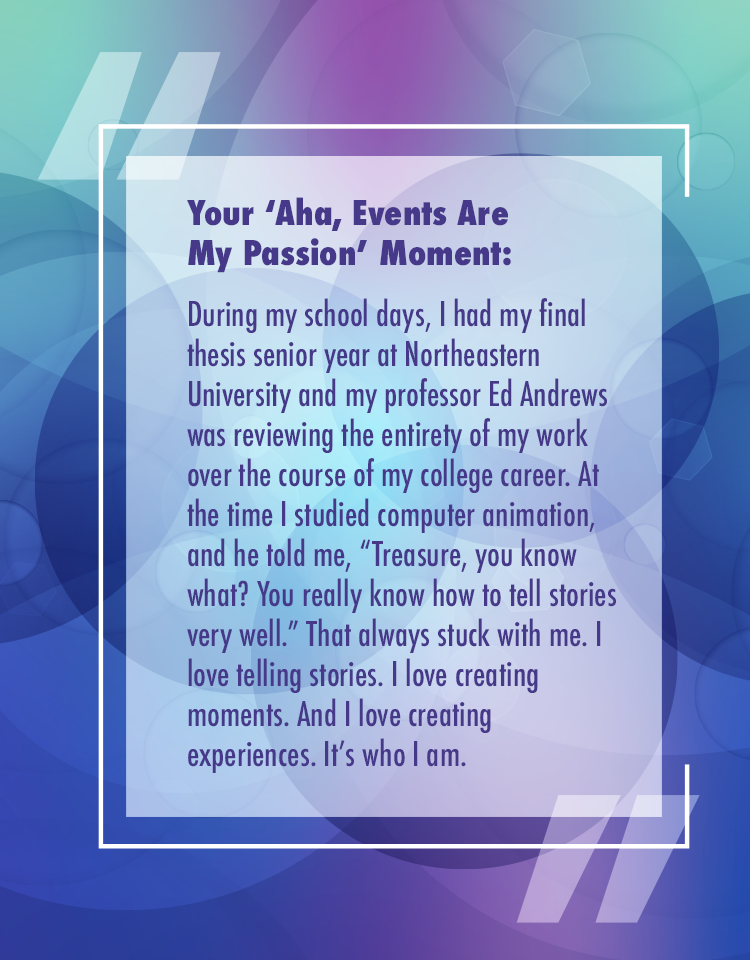 A professional achievement of which you are most proud.
The work that I did for Swim Brooklyn, a messaging campaign around an Olympic athlete that happened to be my little sister, Lia Neal. It propelled my sister into being one of the biggest stories going into the London Olympic Games and the No. 1 researched athlete going into the opening ceremony. It was a feel-good story about an unknown young Black girl from Brooklyn defying the odds—Brooklyn isn't exactly known for their swimmers and Black children are five to six times more likely to drown than their white counterparts. It was the perfect platform to not only celebrate Lia as a first-time Olympic athlete but to also bring attention to water-safety. A few of my other creative friends and I just rallied around her and created it very organically. Influencers and celebrities weren't paid to engage—we just pooled our resources, and it took off like wildfire.
A skillset that is often overlooked or undervalued in events.
Having a cultural lens with a strong focus on subcultures. When you think about it, beyond demographics and insights, it's what you see in between the lines that help create impactful work. When you can zero in and understand what a subculture is doing and see the growth in it, that is one of the things that really helps separate your work from the others.
How can organizations foster a culture of belonging?
Education is important. We have a DEI task force by the name of Equity Alliance. It's a team of employees who volunteer their time and roll out internal initiatives that help bring DEI to the forefront. One of the first initiatives we rolled out was a mandatory breaking bias training. We've also had key speakers come in and talk about equity in work. We also have a newsletter that shines a light on diversity and inclusion within our agency which provides a voice for those who may have not always been heard. When you want change you have to be very intentional on how to learn and unlearn.
Who or what inspires you most?
My son Kenzi. He just turned two years old and he just always gives me a sense of, "Hey, listen man, you can do it—just do it for me." But outside of that, I would say people within my circles that I've known for years, if not decades, who have grown into their own—Black and Brown creatives and marketers like Shannon Washington, Thomas Harris and Richie Cruz, who've figured it out and walked their own paths without compromising who they are at the core. That's what inspires me to ask myself, "OK, what am I going contribute to the greater good?" I feel very privileged to have those people within my circles, and consider them great friends, if not family.
An experiential trend that has your attention.
Visual art is having a moment right now. NFTs are dominating the conversation, but I think just in general, it's visual art and I'm just seeing a lot more importance around it. To me, that's the counterculture of being in front of a screen all the time.
A company that's putting out inclusive, forward-thinking campaigns.
Diageo has a campaign called Spirit of Progress focused on inclusivity and sustainability. It's part of a 10-year action plan. Diageo's goal is to reach 50 percent female leadership makeup by 2030. Similarly, for people of ethnically diverse backgrounds, they want to reach a 45 percent ethnically diverse mark. Diageo is also dedicated to cutting their carbon footprint by 50 percent and running on 100 percent renewable energy within that same time frame. It's not your typical brand campaign, but it's an example of corporate responsibility aligned with business objectives, and creating goals and measurement that reflect where we are at as a society and the direction we want to move in. It's important to keep ourselves honest when doing this work.
Jon Brown
Director-Development, Partnerships and Programming
LEO EVENTS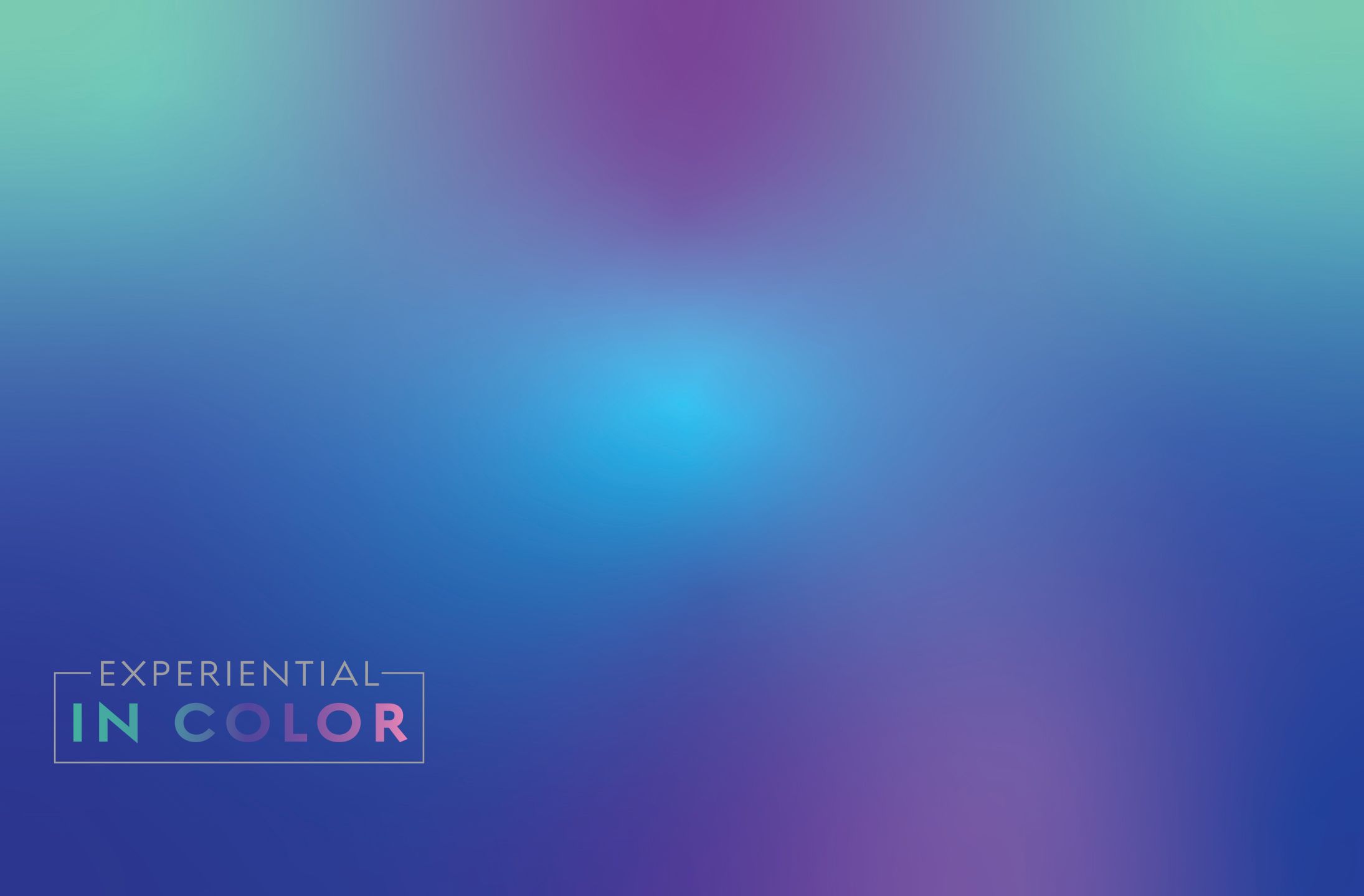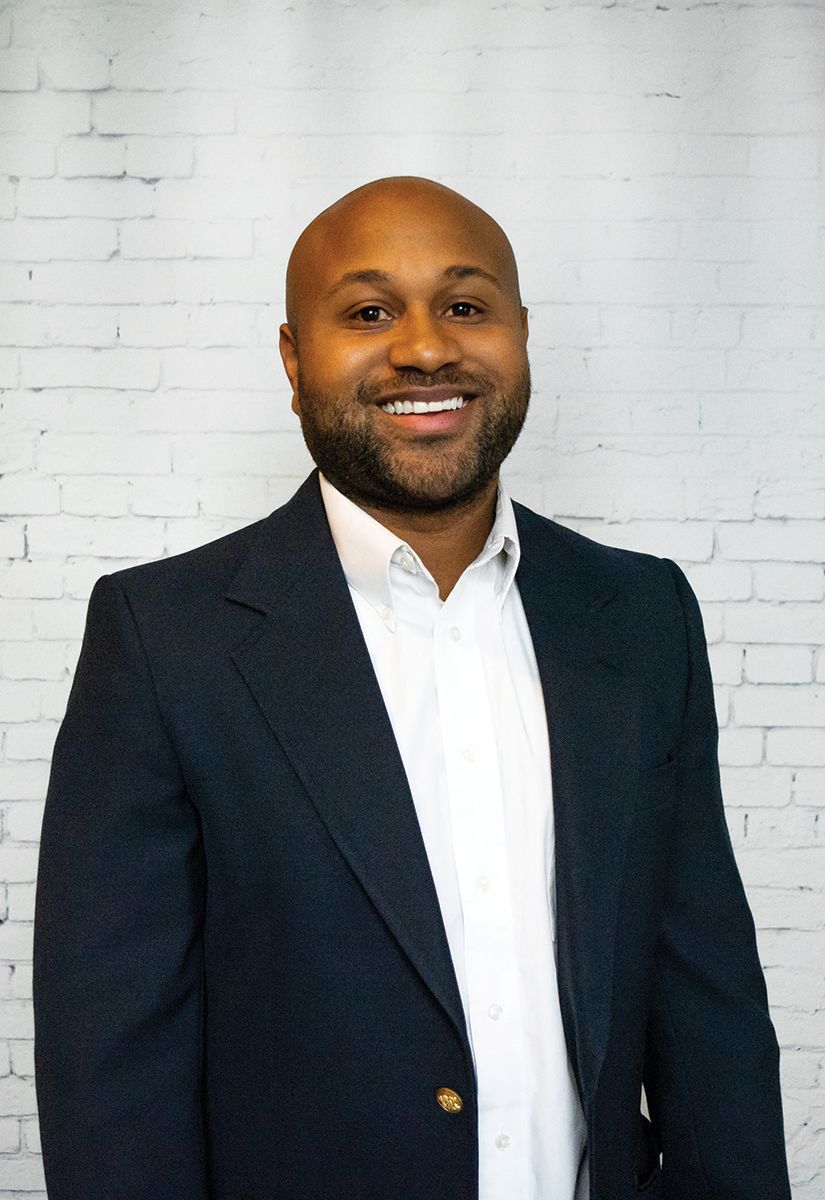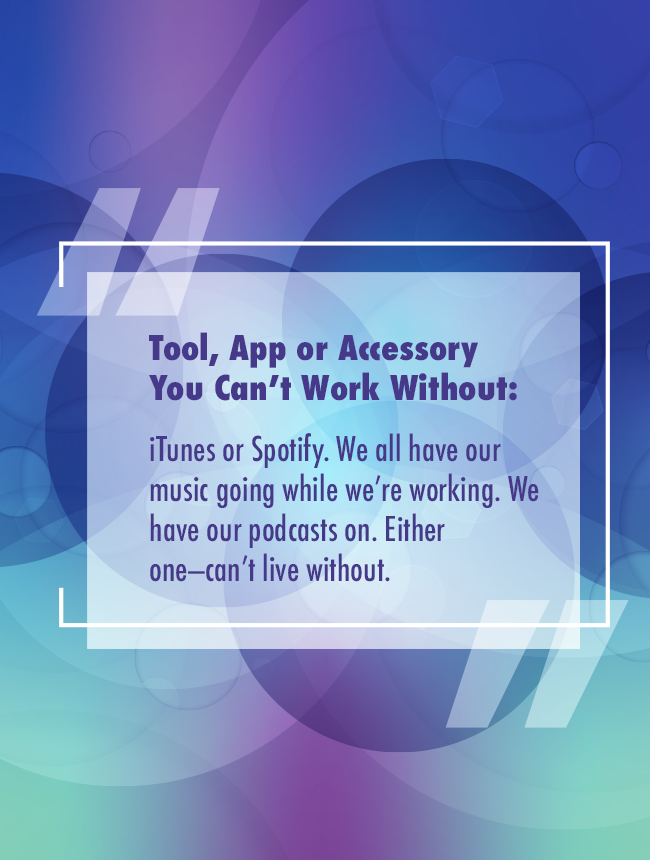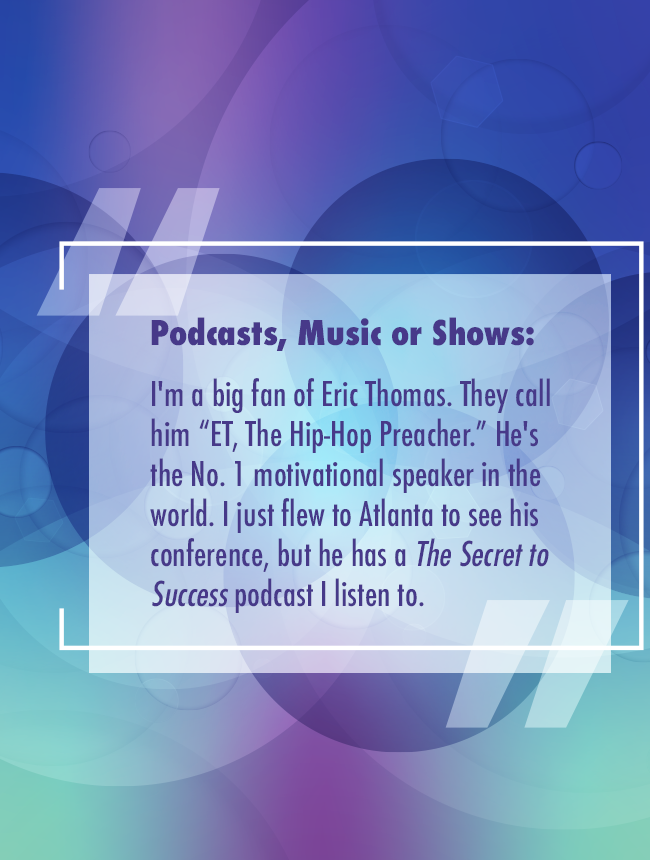 A skillset that's often overlooked or undervalued in events.
As a manager, having the foresight to make sure everyone on your team does not look like you in order to create that diversity of thought or even to be of better service to your clients. A lot of times we are just hiring the same people or the people that we're comfortable with.
How can organizations foster a culture of belonging?
I think it starts with employee resources groups. They're fantastic. Give them a budget. Because I think the next step is bringing someone in to do the training, especially for hiring managers. One thing that we've really been kind of thinking about and seeing is: Great, you can get diversity in a room. And you can hire diversity. But can you keep diversity? Are you promoting that diverse talent? Do you have multiple representations? You have to foster diversity.
One thing you would change about the industry.
Diversity on the supplier side of the business. We have to look at the vendors we're using. Are we always using the same vendors over and over? Are we giving opportunities to new vendors and really looking at where we're spending our money in regards to suppliers and even having a commitment to increase that spend year to year? Because we see the client-side is doing that. A major consumer goods manufacturer reported they currently spend $30 billion with diverse suppliers and by 2030 they're wanting to increase that to $50 billion. The agency side has to, too.
An experiential trend that has your attention.
The idea of humanity as a trend. How can we make your life better? Not just—how can we blow you away? Cause I feel like that's how it's always been: How can we just give you this incredible experience that you're going to never forget? When it should be: How are we going to make your day better while you're here?
Advice you would give others building a career in events.
Be patient and do the work. I feel like the generation coming up, they're always trying to move 10 steps ahead of where they are. Be patient, put in the time, find those mentors and folks in the industry that you can lean on. Network as much as you can and go to the different events. Don't rush the process, because that slow work you put into it is going to set up every opportunity you're going to want in the future.
Who or what inspires you most?
Striving to be the person that I never had in the industry. I've had some great mentors on the client side. I've had some great mentors on the agency side. But I never had anyone who looked like me. When you have someone who looks like you in the space, it makes you feel more comfortable. It's going to allow you to be your most authentic self. You think—I do have a place here. Because when you don't see yourself in a space, it can make you feel like you don't belong in that space.
A company that's putting out inclusive, forward-thinking campaigns.
We recently were involved with the Derby Diversity Week: Summit. It's produced by Tawana Bain one week before the Kentucky Derby, and it's based in Louisville, which is where the Breonna Taylor incident happened.
The Derby is historically not a very diverse event, right, but it's still one of the most famous sporting events in the country. So, the whole mission of Derby Diversity Week is to bring together people from every demographic, and every industry, to foster innovative strategies to attract diverse consumers while still promoting the inclusion of best-in-class diverse business leaders within the executive workforce and supply chain. The concept of the event is fantastic. Excited to see how that grows in the future.
Esteban Canales
Account Director
OCTAGON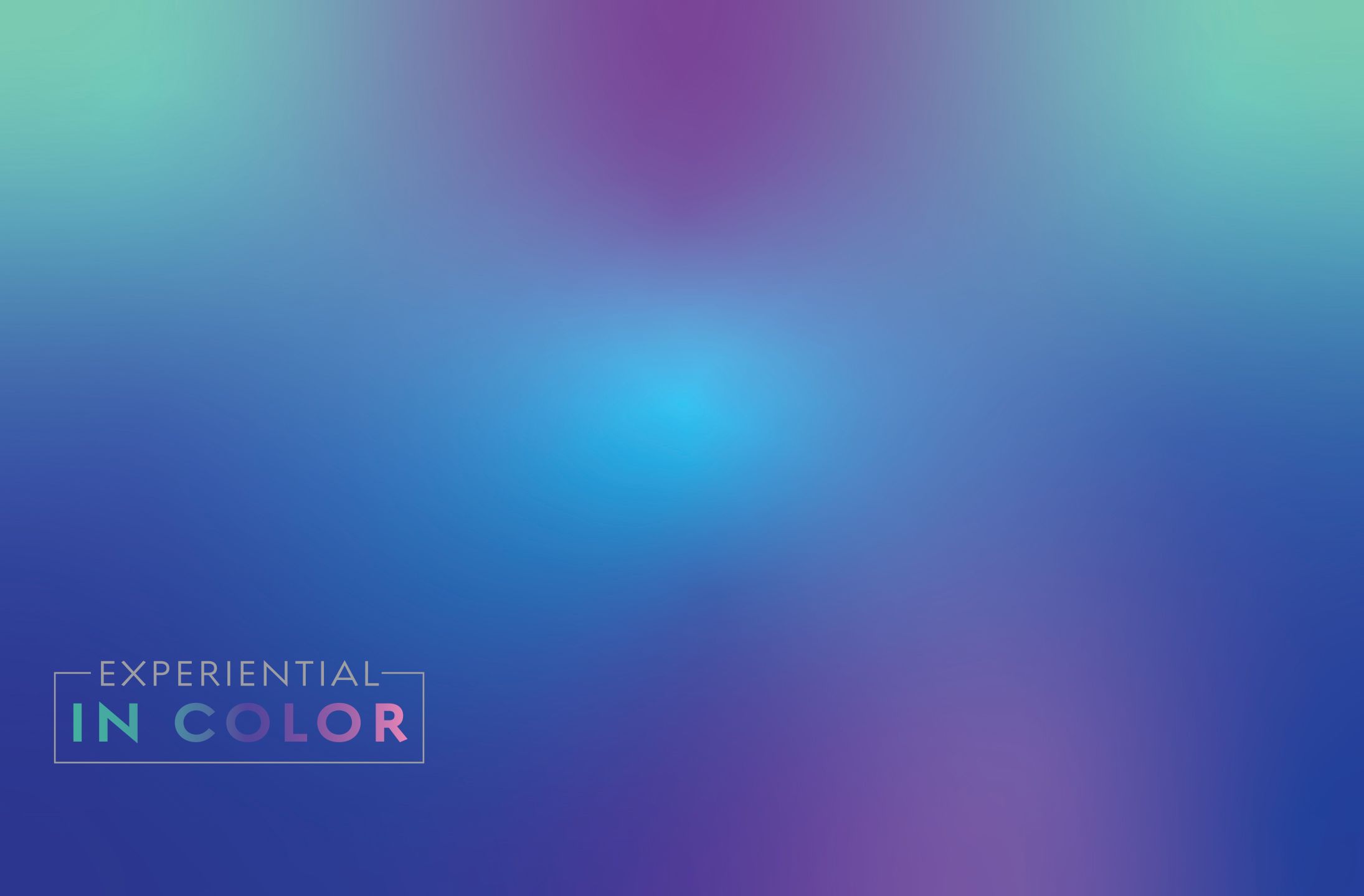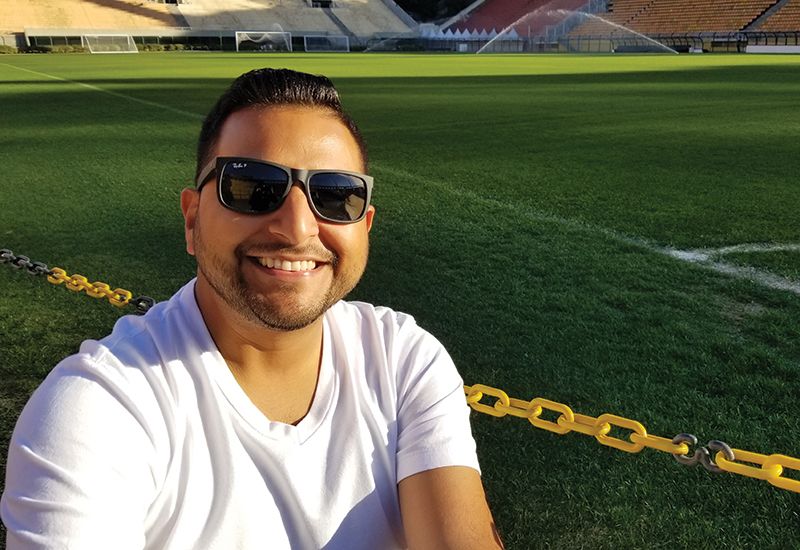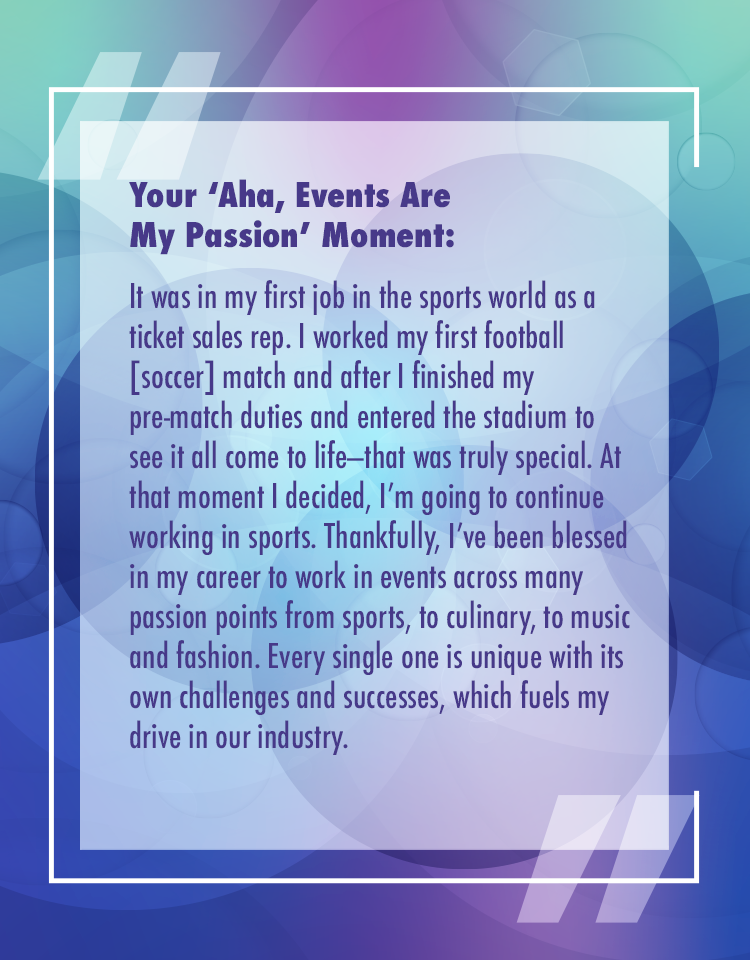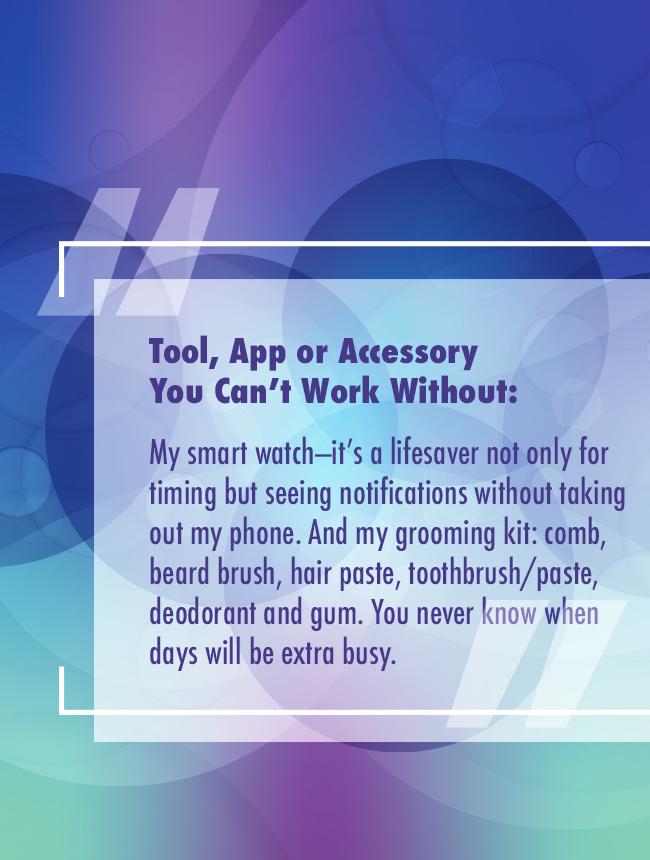 A professional achievement of which you're most proud.
Bringing to life a 360-degree campaign and activation for a client at the 2015 and 2019 CONMEBOL Copa America. It is a month-long football [soccer] tournament played amongst national teams in South America, where the planning begins well over a year out. Both of these editions were particularly special because you can see how a sponsorship, when done correctly, can permeate through every single one of a brand's verticals, from media to b-to-b-to-c to CSR. Across the board, sponsorships can be the avenue that helps impact business while connecting the brand to their consumers.
One thing you would change about the industry.
The idea that we, as employees or teams are machines. We are human beings first, and when the human side is being cared for—mental health and wellness—we can then become the most effective and productive version of ourselves. In our industry, we cannot only talk about mental health and wellness but really need intentional efforts to drive it and make it a critical part of our values.
From an agency perspective, there is the stigma that we need to work 24/7 to service our clients—but is that really what we want to portray? Do we service clients at all human costs? Finding the right balance is what will help companies in our industry not only create strong values but keep employees happy and working to the best of their abilities. At the end of the day, we all want to be doing what we love and with people that are equally motivated to get the job done.
Who or what inspires you most?
My parents. I am originally from Peru but as a family we moved across Latin America until we moved to the U.S. in 2004. With so many moves throughout my childhood, my parents managed to be hard at work every day of the week but never let that get between our family dynamic. They never complained nor showed any sign of exhaustion or stress as we grew up, and I don't think people realize how hard it is to balance it all. I've only come to appreciate this as an adult, and this has been a driving force and inspiration for me. I want to keep that legacy of dedication and hard work to both my family and my profession.
One last thing: Kudos to all the parents, be it a marriage, single parent, legal guardian or simply a family or friend that is a parent figure in someone's life—you are important and appreciated more than you will ever know.
A skillset that's often overlooked or undervalued in events.
Patience. It may be simplistic, but it is such a crucial skillset. Yes, you need to be extremely organized, strategic in your approach to activation and prepared with the right amount of research ahead of your event. But at the root of it all, for me, it is so important to simply have patience. In the event space, you work with people. People that have completely different backgrounds and cultures, from your internal to external teams to third parties and so on. It's having patience and being willing to connect with others the best way possible to, at the end of the day, get the job done.
Sheyda Mostafazadeh
Senior Account Manager
ON BOARD EXPERIENTIAL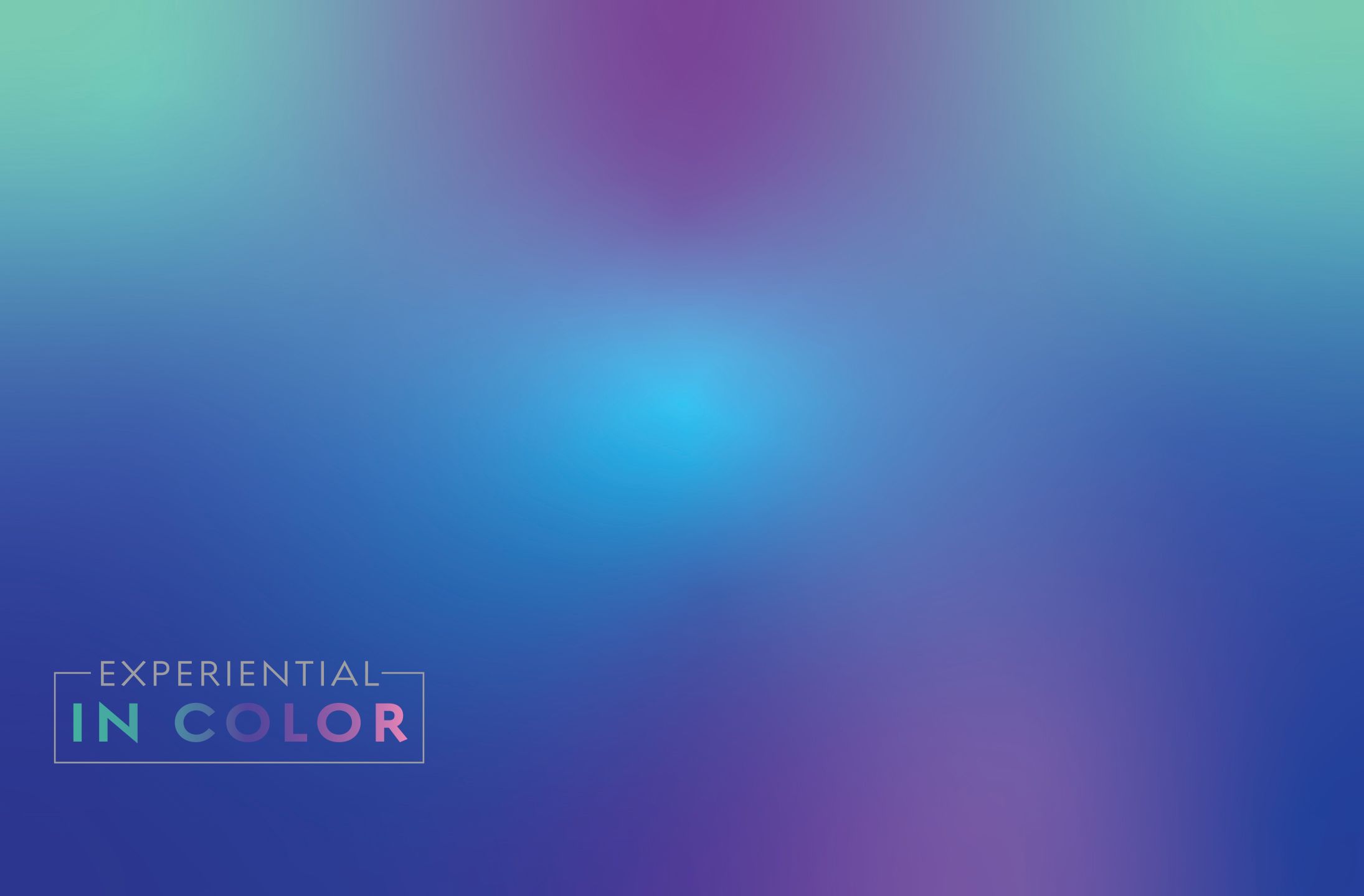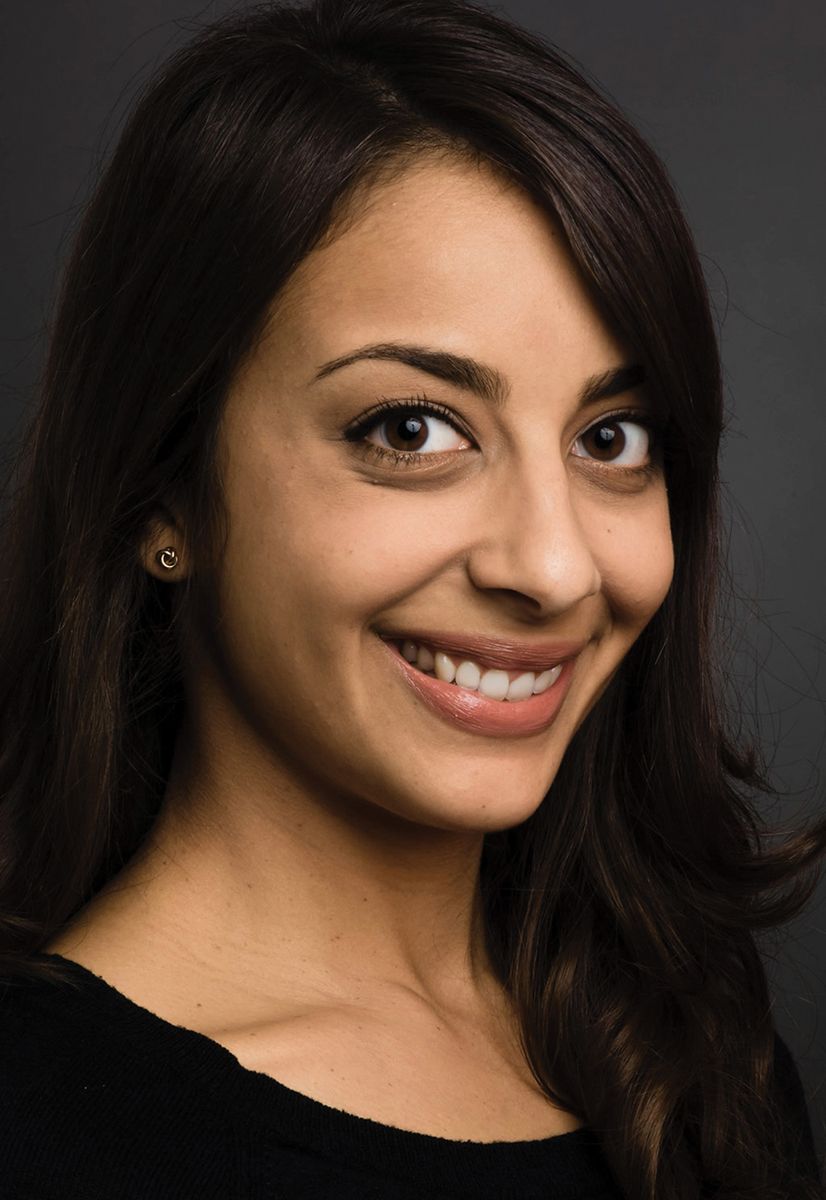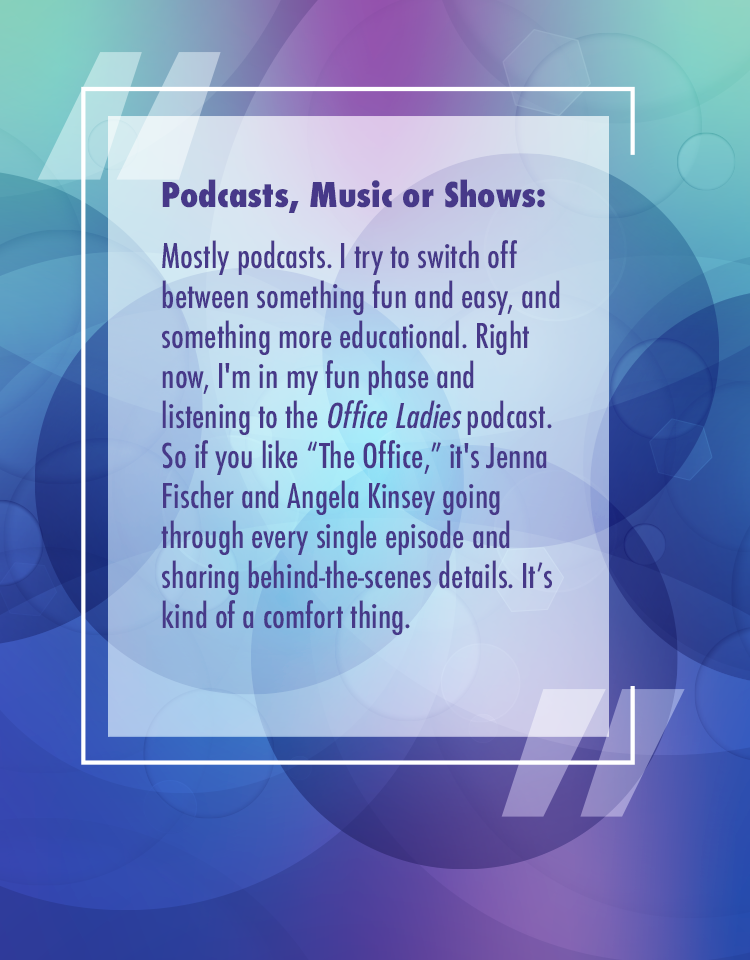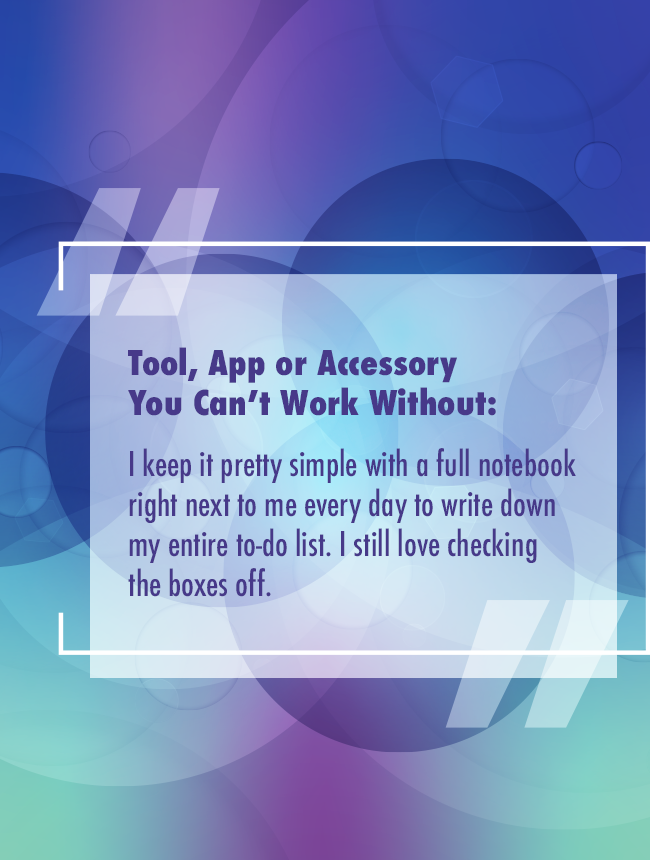 Advice you would give to others building a career in events.
Remember that your voice matters. You may be learning as you go, but you're in the room for a reason. And once you're in the space, it's easy to fall into that "order taker" role where everything is like, "yes, yes, yes" for the clients. But just keep in mind, you're the expert. You're there to provide guidance and to allow for the best experience for the guests while still delivering on a client's overall vision. Finding that power in your voice goes a long way... And don't forget to drink water on-site!
How can organizations foster a culture of belonging?
It definitely has to come from the top. If someone sees their manager or the ceo of the company being open and casual and not always making the conversation about work and their to-do list, that from the start makes the team feel more at ease. At my company, we have a standing monthly diversity and inclusion group discussion, which people can join as they feel comfortable. And it's essentially open time we've dedicated to connect and hold space for one another to discuss pain points, to problem-solve together and just create that culture of authenticity and accountability and openness within the organization. So, creating those spaces where you allow people to feel heard and respected, but then taking it a step further and actually incorporating the ideas that are shared, is a good way to promote that sense of belonging and that ability for people to bring their authentic selves forward.
A professional achievement of which you're most proud.
I was thinking about this, and I could talk about how I was part of a small but mighty team who helped throw together a catalog of virtual event offerings back in 2020—but I feel like we all had to do that. So, what I want to share is I just got back from leading my first in-person event since January of 2020. And after the last couple of years that we've all had, it was just being able to dive right back in to being on-site with my team, executing everything. Maybe we were a little rusty, but we fell right back into all those nuances and made it all flow and our clients were extremely happy, the guests loved it. That's something I'm proud of and really excited about just being back in person and having that first one go so well.
One thing you would change about the industry.
Prioritizing self-care and mental health. This industry, even though we've been talking about it a little bit more over the last few years, remains incredibly stressful. And I know at the end of the day we wouldn't be in it if we didn't love putting our blood, sweat and tears into it. But we need to find that balance and take the time to remember our health, our personal relationships, our overall life outside of work is super important. Especially now with so many people working from home, it's become more and more difficult to find that separation between work and home life. In the event industry, we get so deep into it that we find ourselves saying 'let me just finish one more thing,' and the next thing you know, it's 10:00 and you haven't eaten dinner. I think we all could do our part to support ourselves, support each other, with the goal of finding that balance and avoiding the burnout.
An experiential trend that has your attention.
This ties into the overall hybrid trend that we've seen growing since the pandemic started, but I'd say AR and VR. They've already begun to be implemented, but they're definitely going to be game-changers—not just because it's a really cool experience. I think it's going to be the key to truly bridging that gap between in-person and virtual guests and their shared experience of an event.
Taren Tennessee
Director of Venues & Sponsorship
REDPEG MARKETING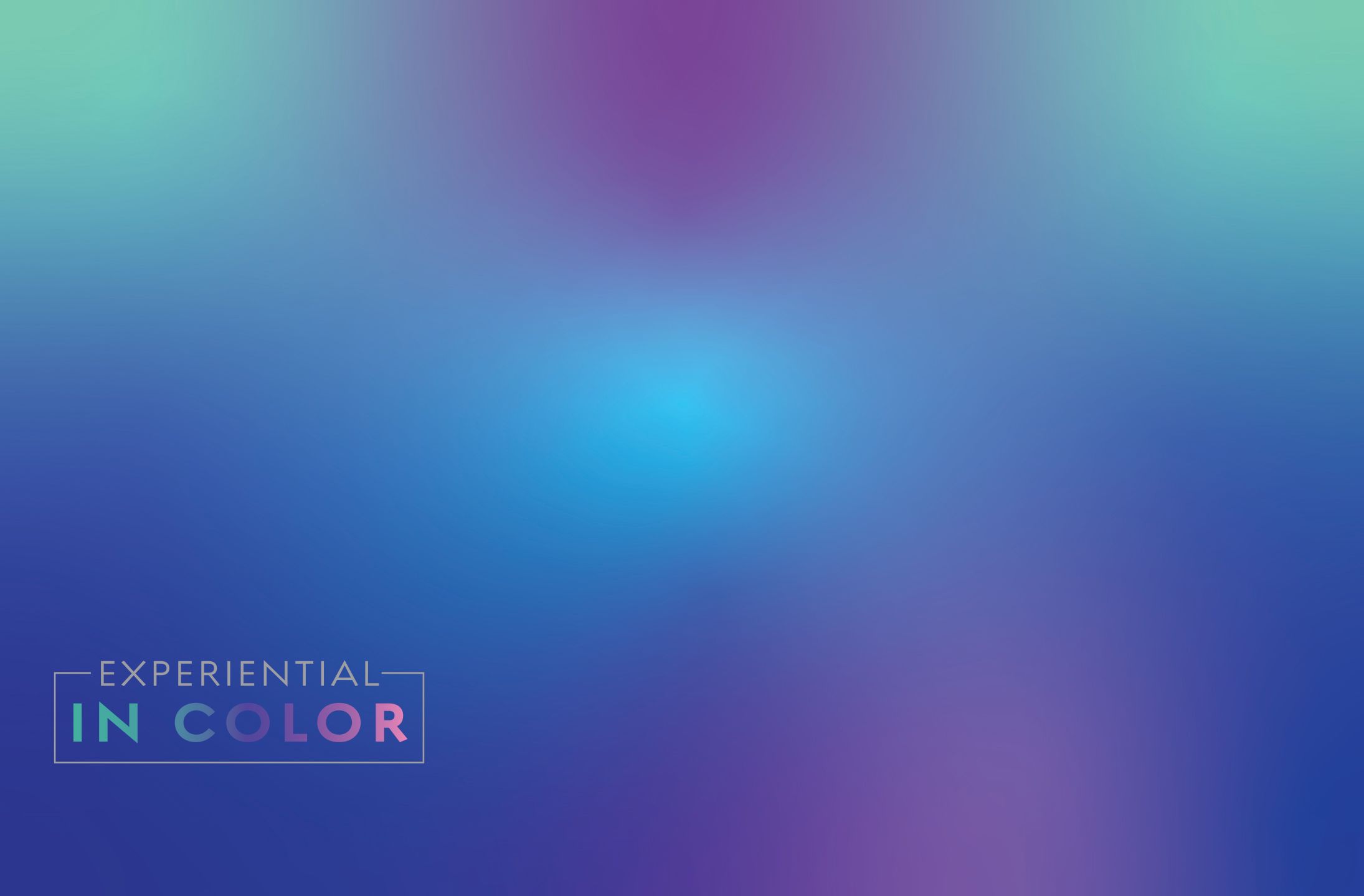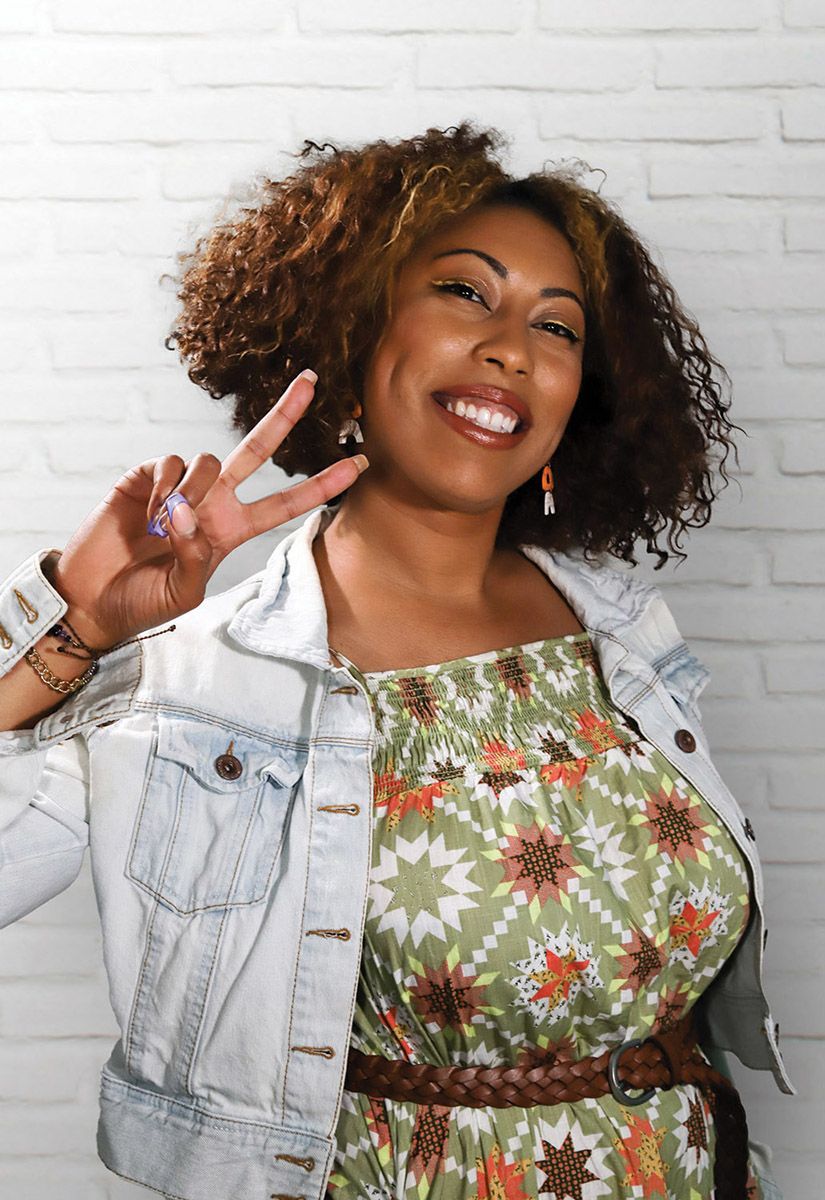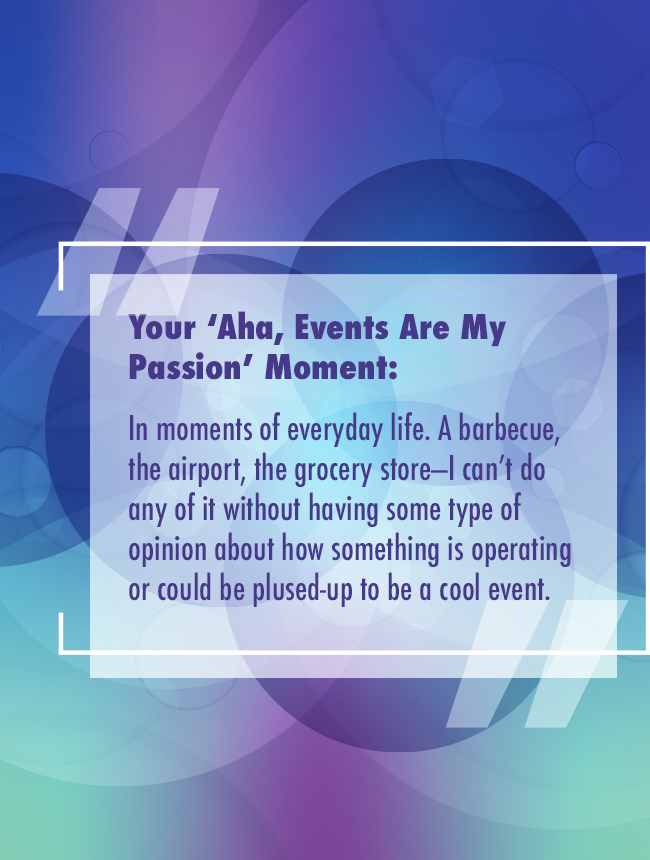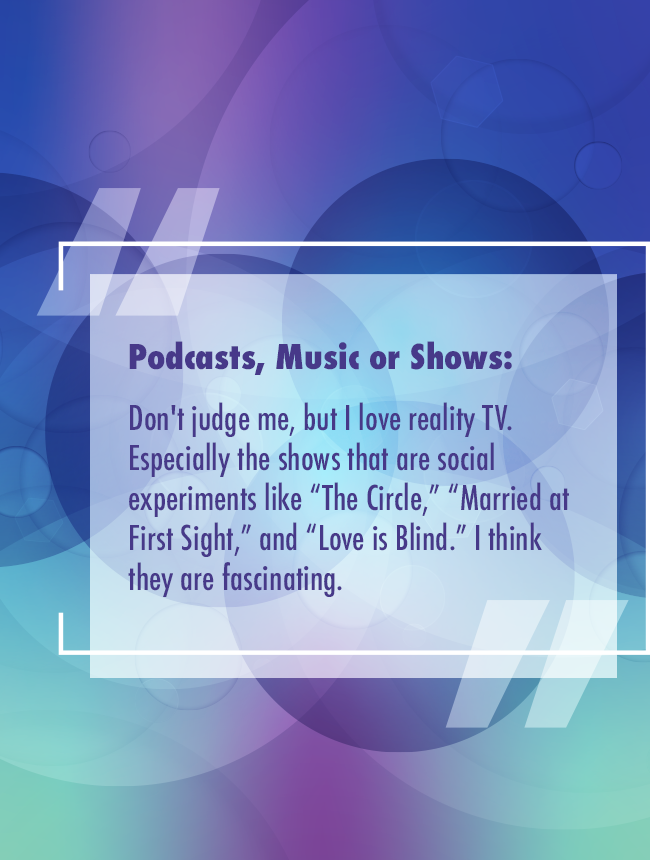 A professional achievement of which you are most proud.
The work I've been able to do over the past few years with Niantic. They are an augmented reality game and platform developer, most popularly known for their mobile game Pokémon GO, that leverages Niantic's Real World augmented reality platform and your phone's GPS to create mobile game experiences that inspire exploration. I've been able to help with the production of their festivals that complement these mobile games and bring their global gaming community together.
In my role, I'm responsible for placing these hybrid event experiences in the United States, Canada, and Latin America. I've had the pleasure of working with a variety of municipalities, sites, and tourism boards to secure the necessary approvals to get these events into market. This has resulted in a lot of great growth opportunities and visibility for me. Especially as a woman of color where there is still a lot of work we need to do as an industry to educate and diversify leadership particularly in gatekeeping roles.
How can the industry do better at finding and supporting talent?
Letting go of the formalities of how we used to conduct business pre-pandemic. We have proof that there is more than just one way to get things done—we can work virtually, in a different country, and perhaps poolside! Don't get me wrong, I love having face-to-face interactions, but I think the days of needing to come into the office daily are over. At the end of the day, we are all humans looking for security, balance, and purpose.
How can organizations foster a culture of belonging?
By making sure that they're being vulnerable in order to create safe spaces. There is no cookie-cutter way to do this and it might not be an easy or comfortable process. It will likely start with a need to take a long look in the mirror, unearth some unflattering realties and make short and long-term commitments on how you will address these realities to foster a more inclusive environment. It's important that companies are forthcoming about it—with your employees, with prospects, with brand partners. They should also facilitate opportunities, like employee resource groups, where folks can come together, put action against commitments and have vulnerable and transparent dialogue to work through what's going on. I mean, every day we turn on the news and there's something happening, especially for employees that identify with marginalized communities. And they're having to come into work and switch off or pretend that 10 people didn't just get shot grocery shopping due to their race or that women's rights aren't in jeopardy. We are humans first. It's important that we acknowledge that, create safe spaces or bring in experts to help unpack real-world challenges rather than ignoring them.
One thing you would change about the industry.
More diversity at the decision-maker level. In my line of work, I'm working directly with cities and permitting offices and sometimes there's not a lot of diversity. They're the gatekeepers, and there's sometimes a lack of cultural understanding as to why an event or an activation would provide value to a community. I can attest from my own personal experience that I've been met with bias and I've had some roadblocks pop up that have come close to jeopardizing my ability to do my job because of somebody's bias. I've been fortunate enough to have a team to support me, but I can't say that that rings true for every event or promoter of color.
A company that's putting out inclusive, forward-thinking campaigns?
Hands down, Ben and Jerry's. Every time there is a big moment that happens, especially in the DEI space, challenges that we're facing, I'm always going to Ben and Jerry's website to see how they're addressing it from a corporate social responsibility standpoint. They're trailblazers in how agencies and brands can put resources behind and address these serious realities that we all live in.
COURTNEY HSU
Event Operations Manager
SPARKS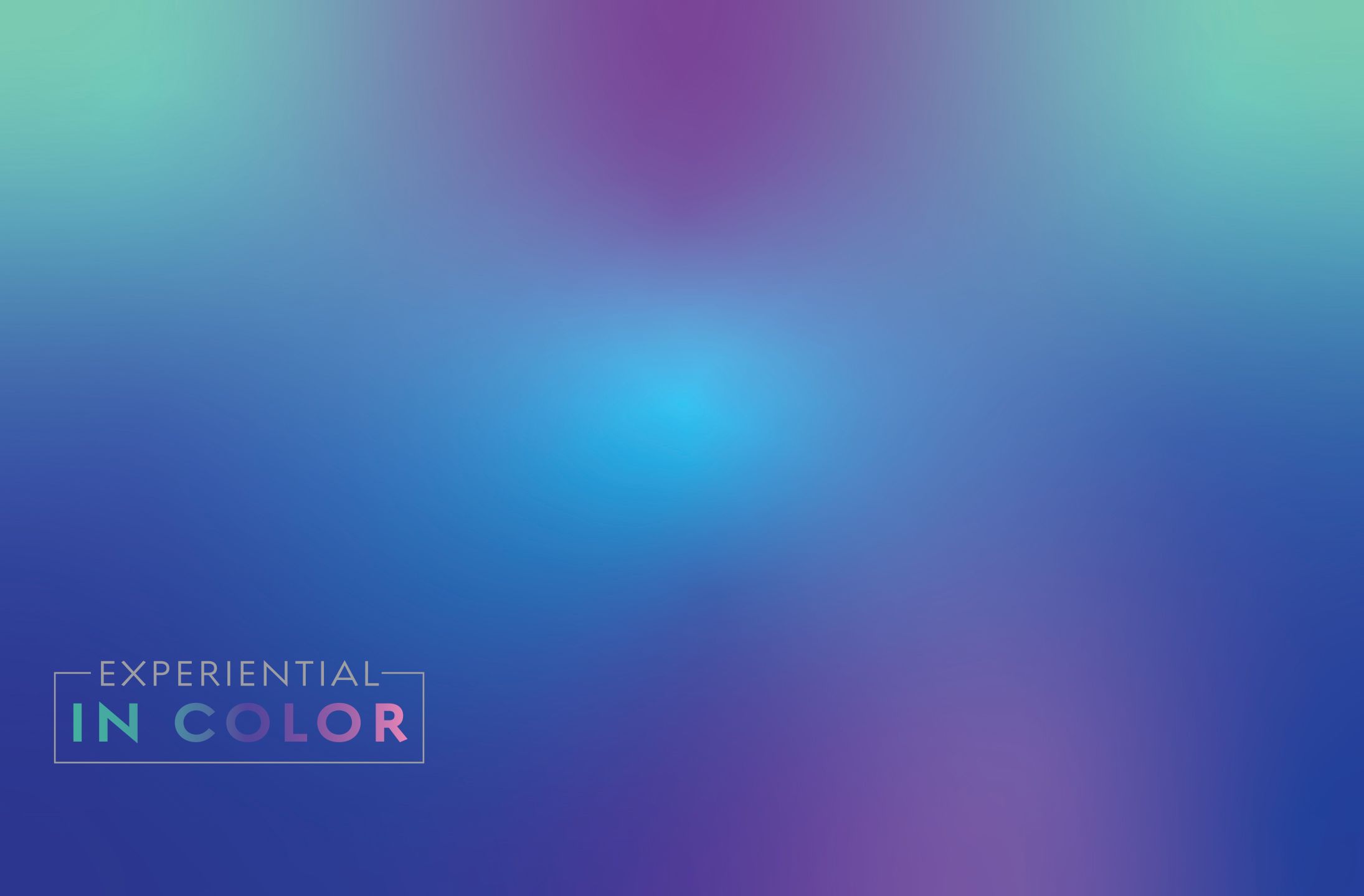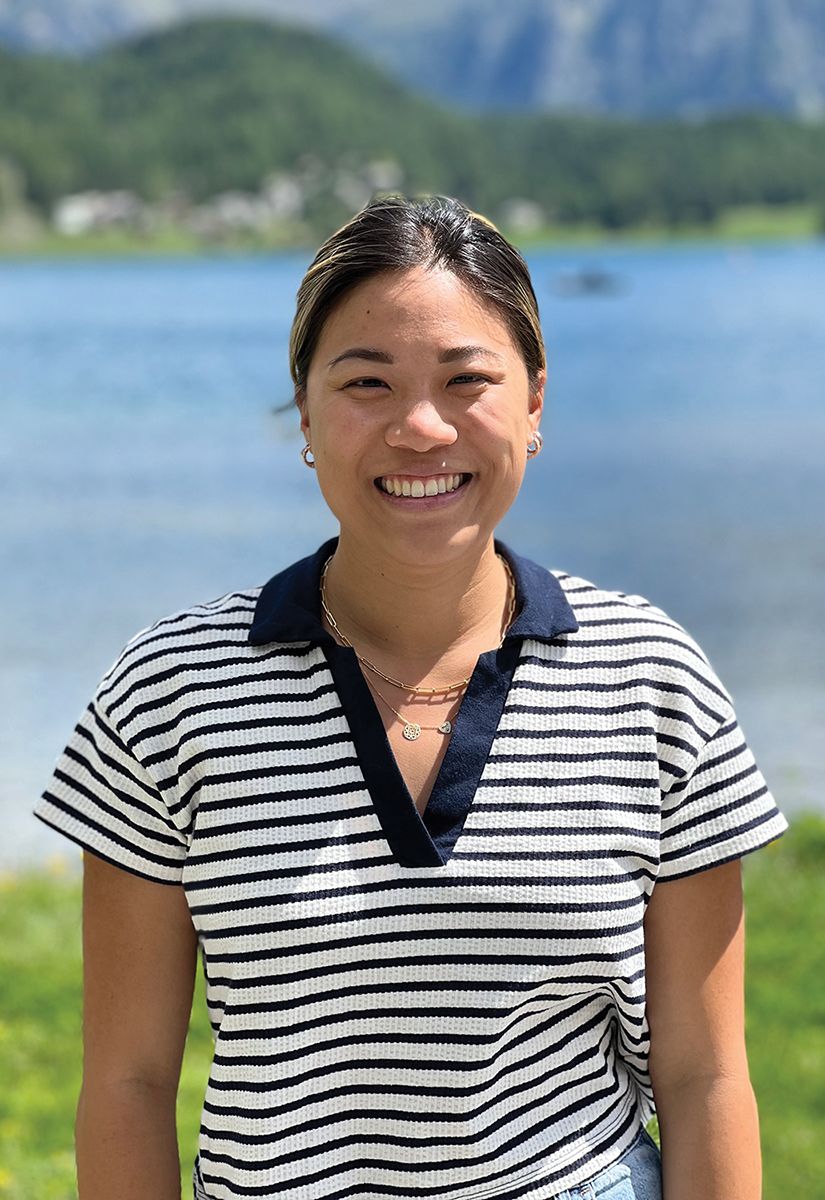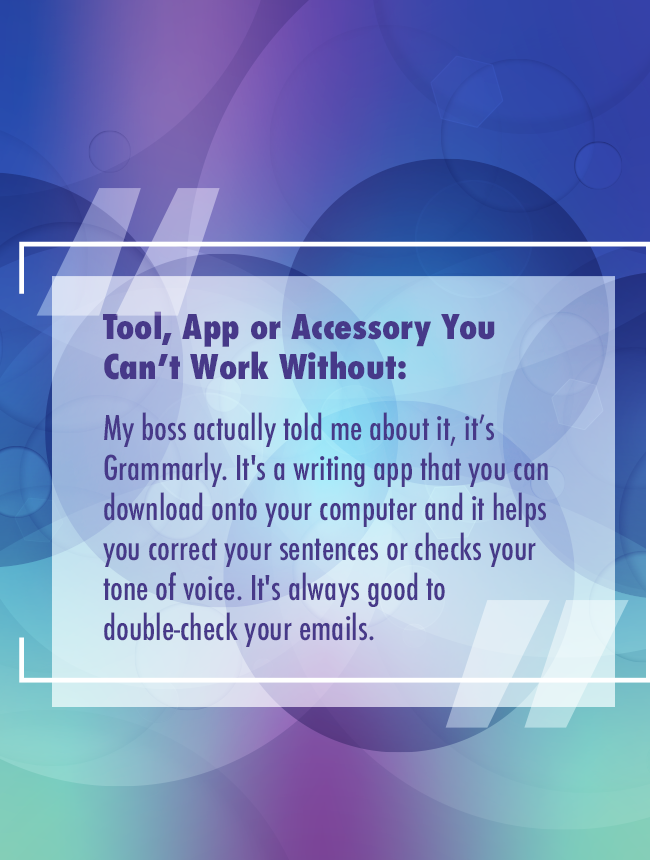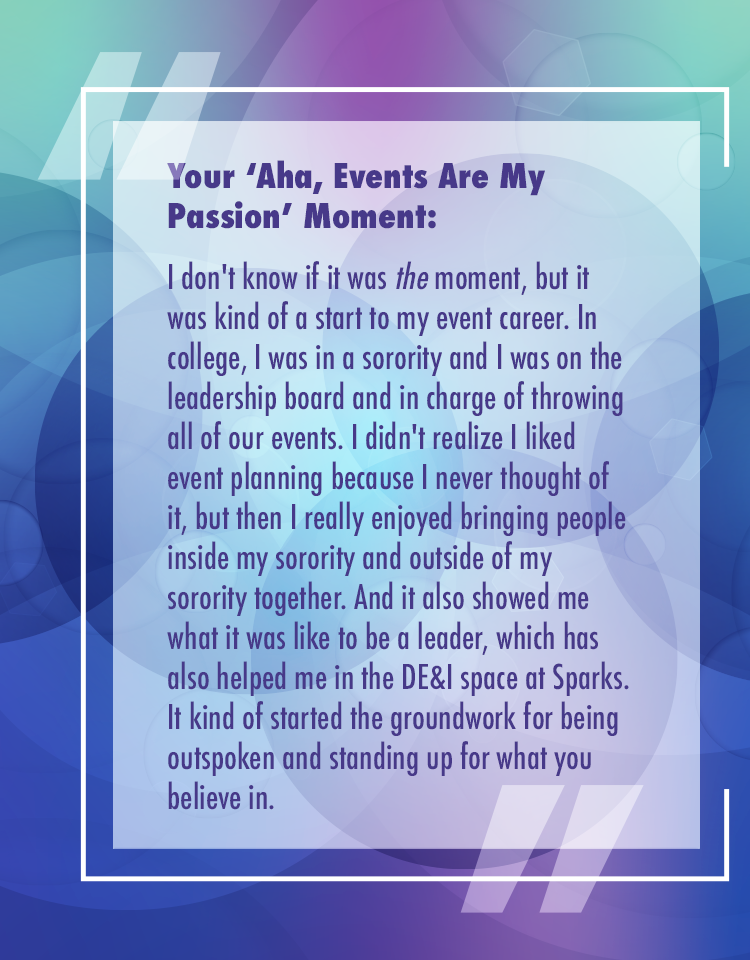 How can organizations foster a culture of belonging?
It starts at the leadership level of your agency or organization, and then selecting talent that can foster community. There are companies doing a good job of that and allowing the employees to create resource groups. I'm a part of the Diversity, Equity Inclusion group [at Sparks], and then there's a "Sparklers" group, which is the LGBTQIA+ group. So just allowing your employees to create those communities.
And then, I know there are a ton of cultural holidays on the calendar, so not only celebrating them, but also encouraging the employees to take a step further in learning about them. It's easy to just be like, "Oh, it's Pride Month," but actually learning what that means for people inside your organization and out.
Advice you would give to others building a career in events.
For me it's embracing your mistakes, and learn and grow from each one. That's something that one of my mentors at Sparks told me. You do so many events back-to-back-to-back, and if you make a mistake, you can't redo that one—but you learn from it for another event. And as long as you learn from what you did wrong, then that means you're growing and becoming a better version of yourself. Another thing is, don't be afraid to ask for help. The events industry is such a collaborative space with people from different backgrounds and the success of one is the success of all.
A professional achievement of which you're most proud.
My team produced the T-Mobile Tech Experience Center 5G&me which is an executive briefing center showcasing how 5G can help different aspects of your life. We were working on this at the peak of the pandemic when there was so much uncertainty and so many supply chain issues. I was a part of the account team to help keep the deliverables going forward and it was a very tough project with difficult conversations. The project took almost two years to finish and the clients were super happy with it. That's definitely one of my prouder achievements, being the support that my team needed.
A skillset that's often overlooked or undervalued in events.
Being open-minded. Events are constantly changing and there are a lot of new trends and things that are happening, so just being super open to anything and adapting to it. And then also, speaking your mind and stepping up for what you believe in because no idea is a stupid idea. I think sometimes people think, 'Oh, no one's going to like that, that's dumb.' But I've definitely had colleagues that were on projects where their ideas came to fruition and the clients loved it and they said, 'I'm glad I spoke up for that.' So that's important, too.