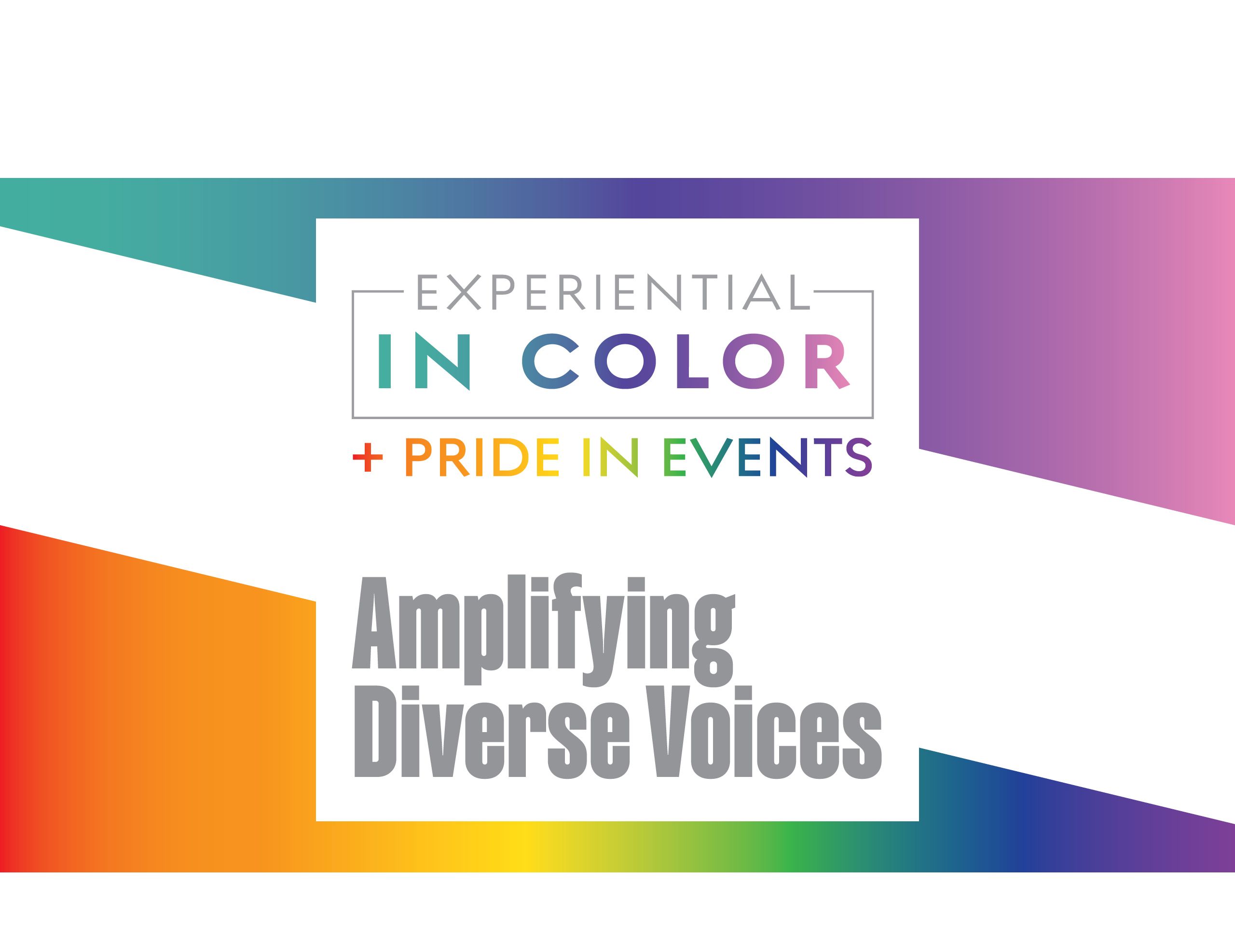 Our annual diversity recognition program spotlights 16 rising stars from brands and agencies who share their inspirations, career journeys and why they love the business of events
At a time when the competition for talent couldn't be fiercer, we've assembled a roster of rising stars worthy of your attention. Our annual diversity recognition feature, Experiential in Color + Pride in Events, shines a spotlight on experience builders who are a part of, and identify with, the BIPOC and LGBTQIA+ communities. They come from diverse backgrounds, too, from the military to reality TV to the performing arts, and their personal experiences being a part of systematically marginalized populations afford them unique perspectives on the marketing discipline, creativity and the workplace.
According to a recent Pew Research Center survey, a majority of U.S. employees believe DEI initiatives at work are a good thing. But while companies are making positive strides in creating cultures of inclusion and establishing more effective hiring practices, there's still more to be done to foster more diversity in middle and upper management roles across many organizations where hiring decisions are made.
"We need to create the blueprints and create more opportunity as we rise," says Maya Seshadri, global B2B experiential marketing lead at TikTok. "Our experience is multi-faceted and versatile. We strategize attendee journeys and style bookshelves, we manage million-dollar budgets and work as bouncers at the front door, we're project managers, problem solvers, creative directors and professional taste testers. We wear so many hats. The opportunities should be endless."
For 2023, our feature expands to share even more diverse perspectives with our Pride in Events list. They're bringing their whole selves to work, and as you'll read, many are focused on helping others—of any orientation or identity—do the same. In fact, several honorees are described by colleagues as being champions of everyone around them.
"I found my voice and learned how to leverage being different to help me succeed. Now, I can pay it forward and help my colleagues, friends and allies find theirs," says Roger Mahusay, associate manager-media/public relations events at T-Mobile.
In this special report, we showcase 16 honorees nominated by their peers as the faces of the next generation of diverse leaders in event marketing. We share their perspectives on trends, authenticity in the workplace, the role of mentors, career journeys and lessons learned along the way. And of course, we talk about the future of experiential, which they believe is brighter than ever.
By Juanita Chavarro Arias & Rachel Boucher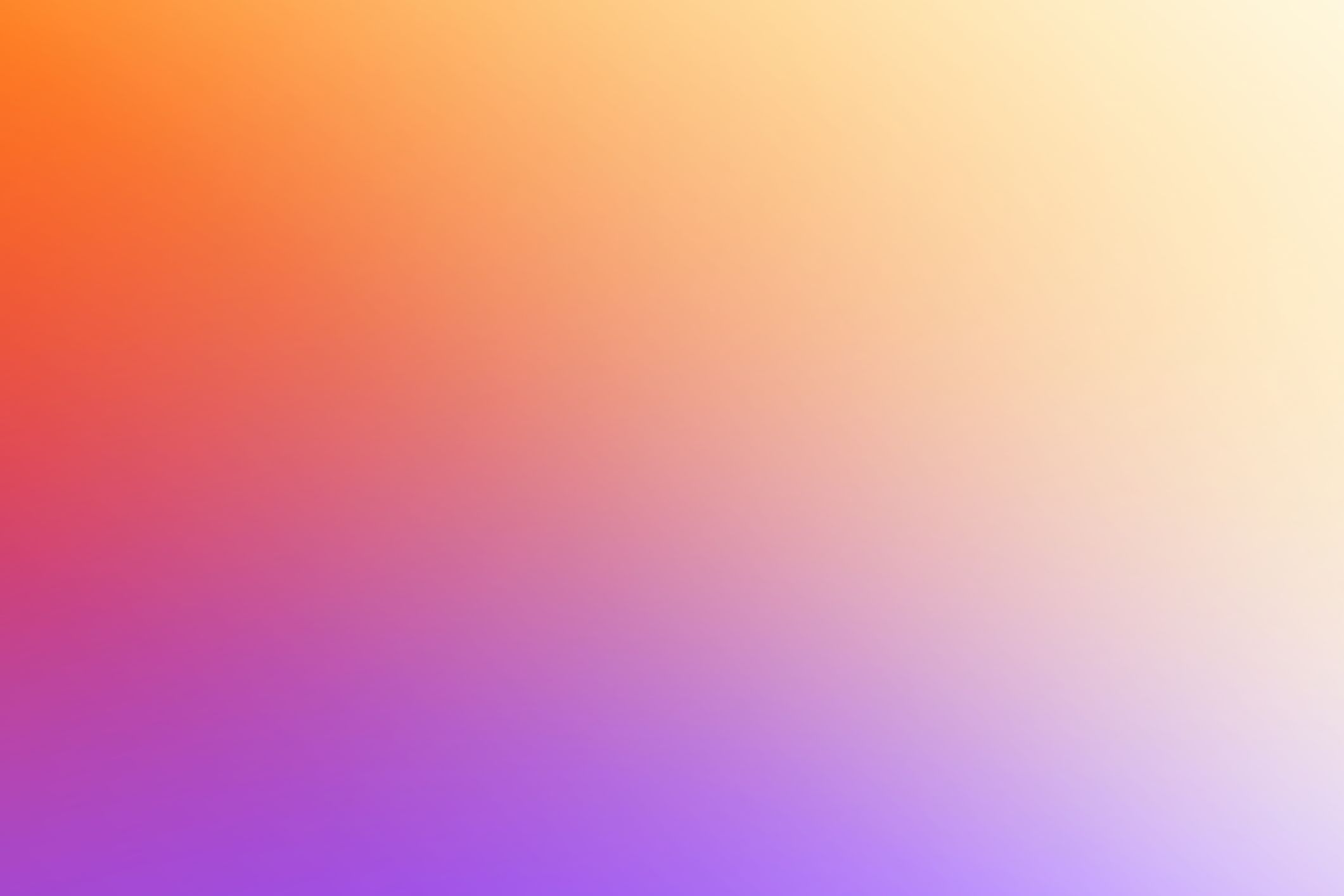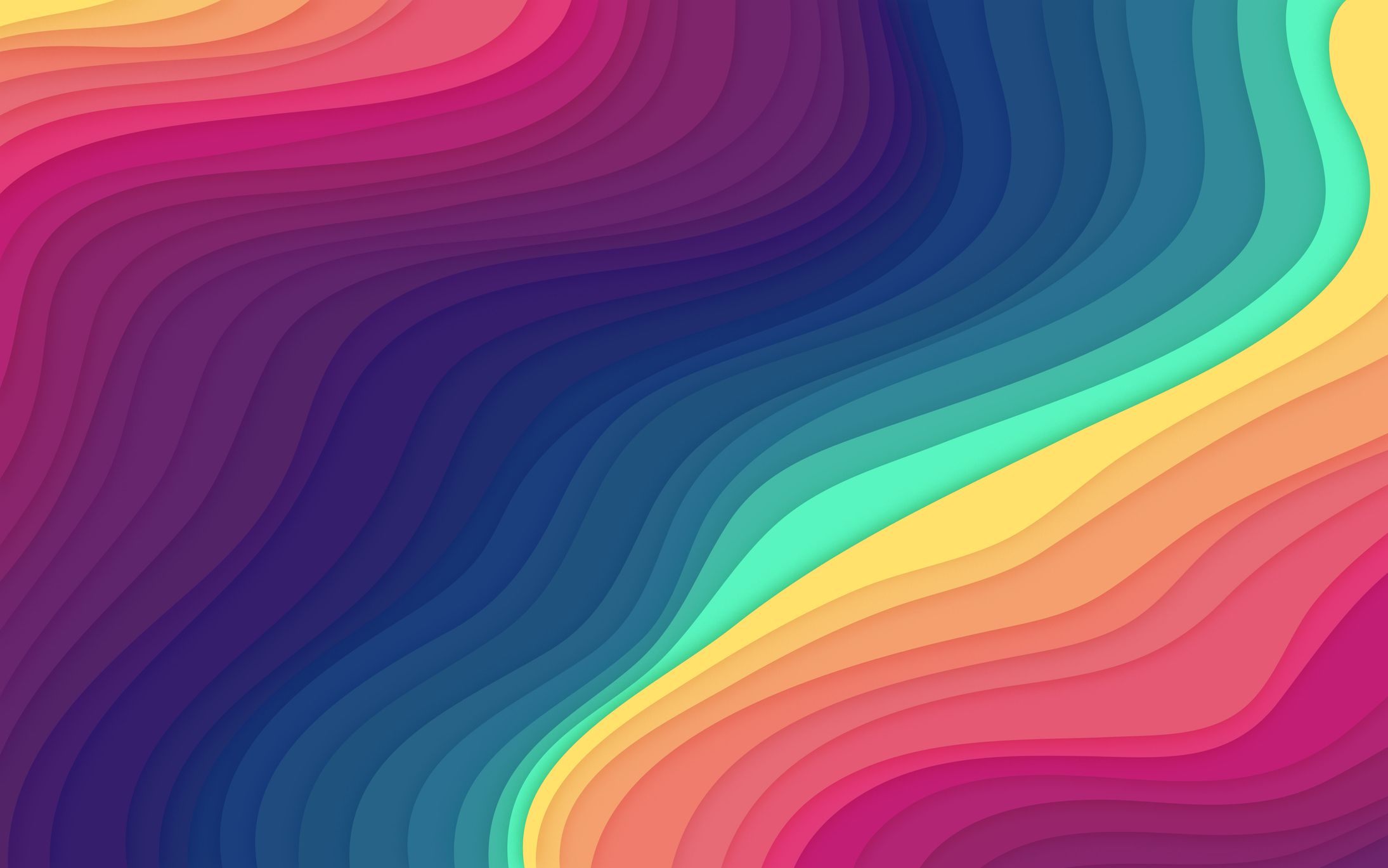 MATTHEW BROOKS
Lead Marketing Communications Manager-
Multicultural Programming and Retail Innovation
AT&T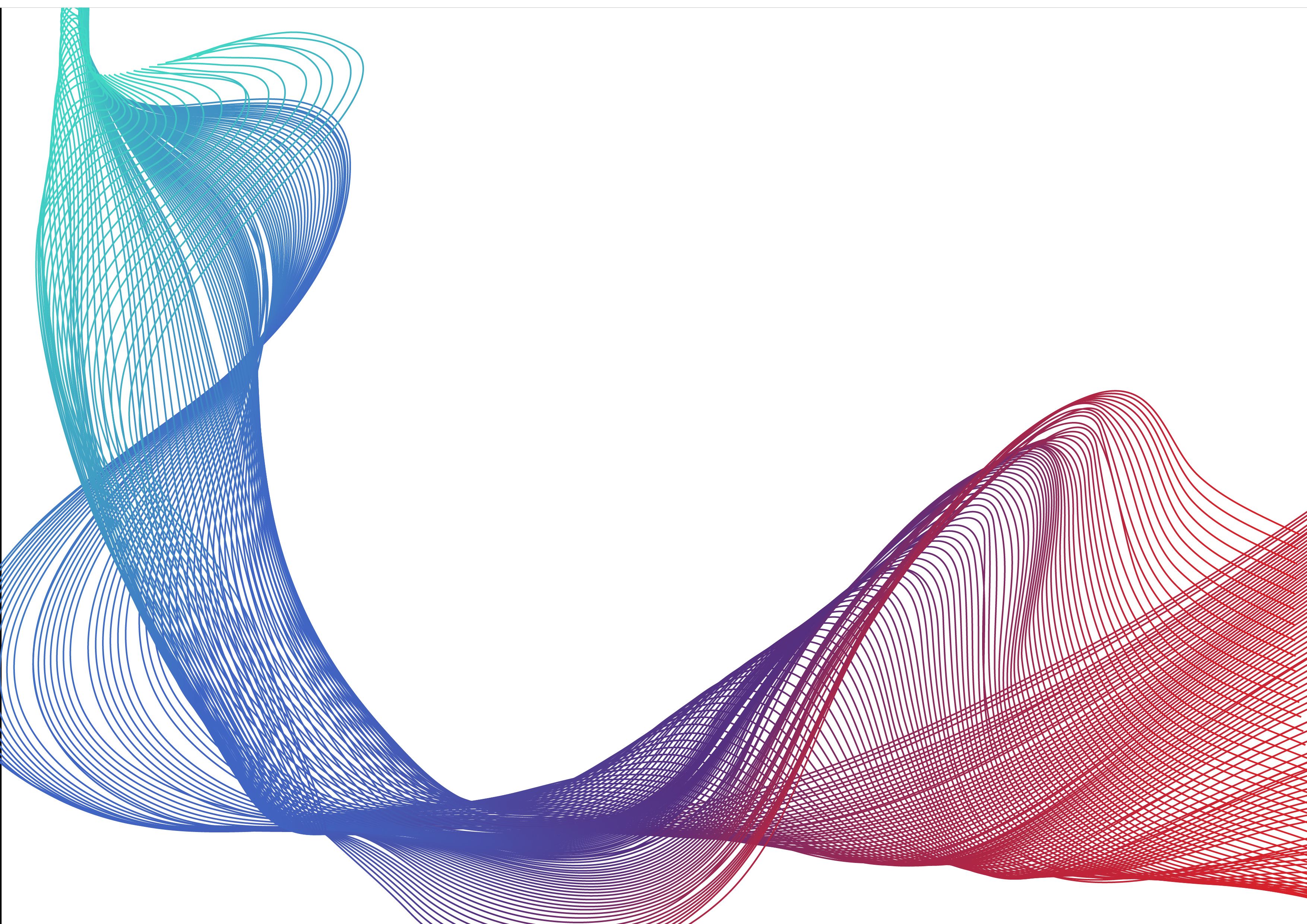 The Bragging Rights
In 2016, Brooks began designing pop-up activations and producing branded events for AT&T's Flagship and Brand Experience Retail locations. He has since produced activations and events across the country for movies and TV. For the concert live stream of AT&T TV Super Saturday Night with Lady Gaga, Brooks served as associate producer and led the design for the on-site, tech-focused fan experiences. In 2020, he began leading programming for AT&T Dream in Black, a platform that celebrates the dreams and futures made possible by more than 400 years of Black history, culture and contributions. He's also led cultural events with Black-owned and -operated media partners, producing specially curated panels and workshops aimed at celebrating and empowering young Black artists and leaders.
What do you love about this industry?
I love people. Through experiential, we get to create moments that connect to people—and sometimes in unsuspecting places. That's the magic!
Who or what inspires you?
My mother is my No. 1 inspiration. She raised five children (three boys and two girls) while mostly a single mother, working two jobs and going to graduate school. She is my inspiration for creativity and innovation, compassion, hard work and service.
Describe the role of mentors in your work life.
I have had many mentors in my life, but I never looked at them with that formal of a title. They are people who have invested in me.
How can the industry better encourage employees to bring their true selves to work?
This is such a hot topic but can be such a trap if people aren't careful. Learning to show up to work as one's true self doesn't start at work. If you aren't showing up authentically in your personal life, starting this … at work? We better get ready for some bumps along the way. I encourage workplaces to invest in developing the whole person, not just the skills the employee brings. This will build a stronger workforce that feels comfortable showing up as their true selves.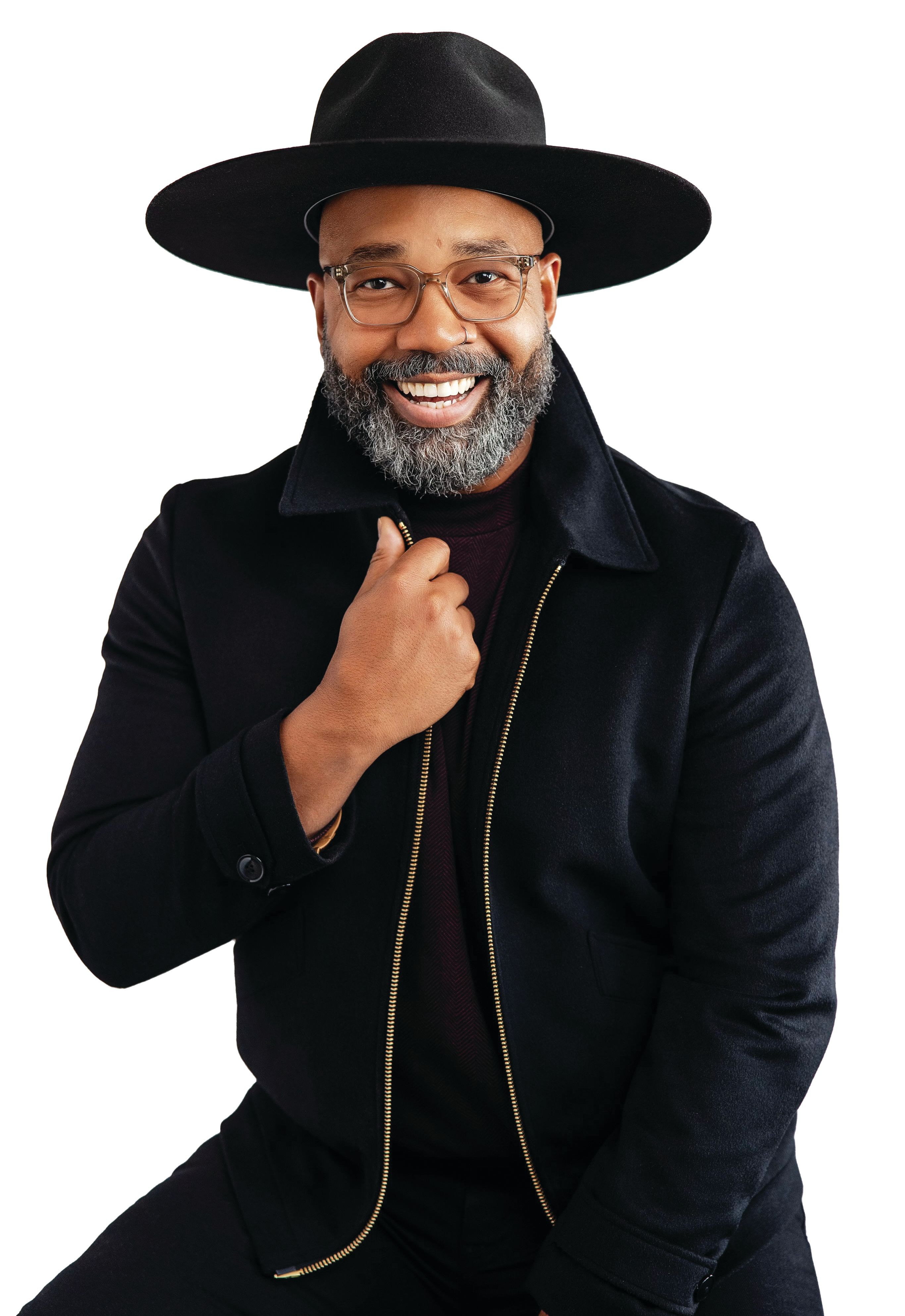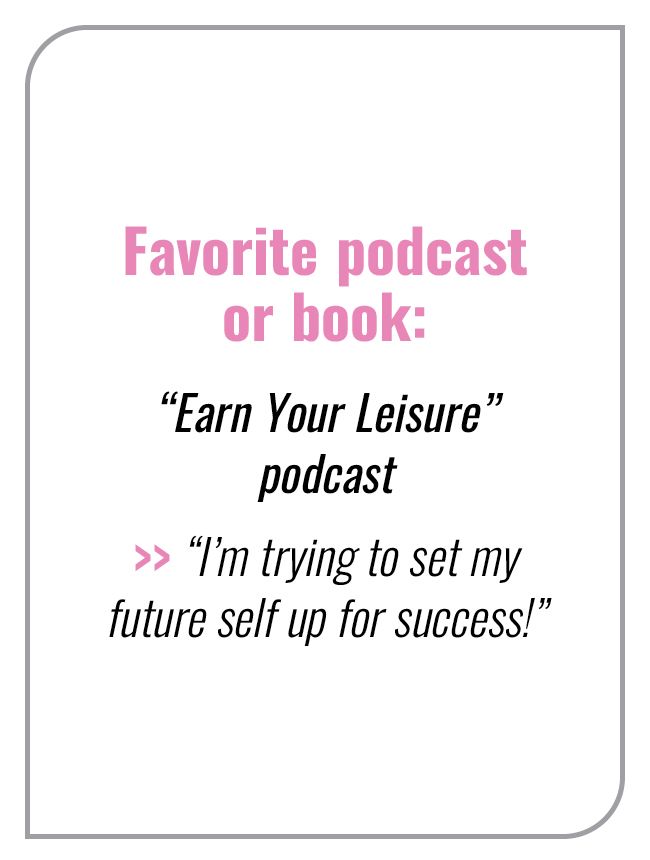 MELISSA CINTRÓN-MUÑOZ
DEI Events Program Manager
Meta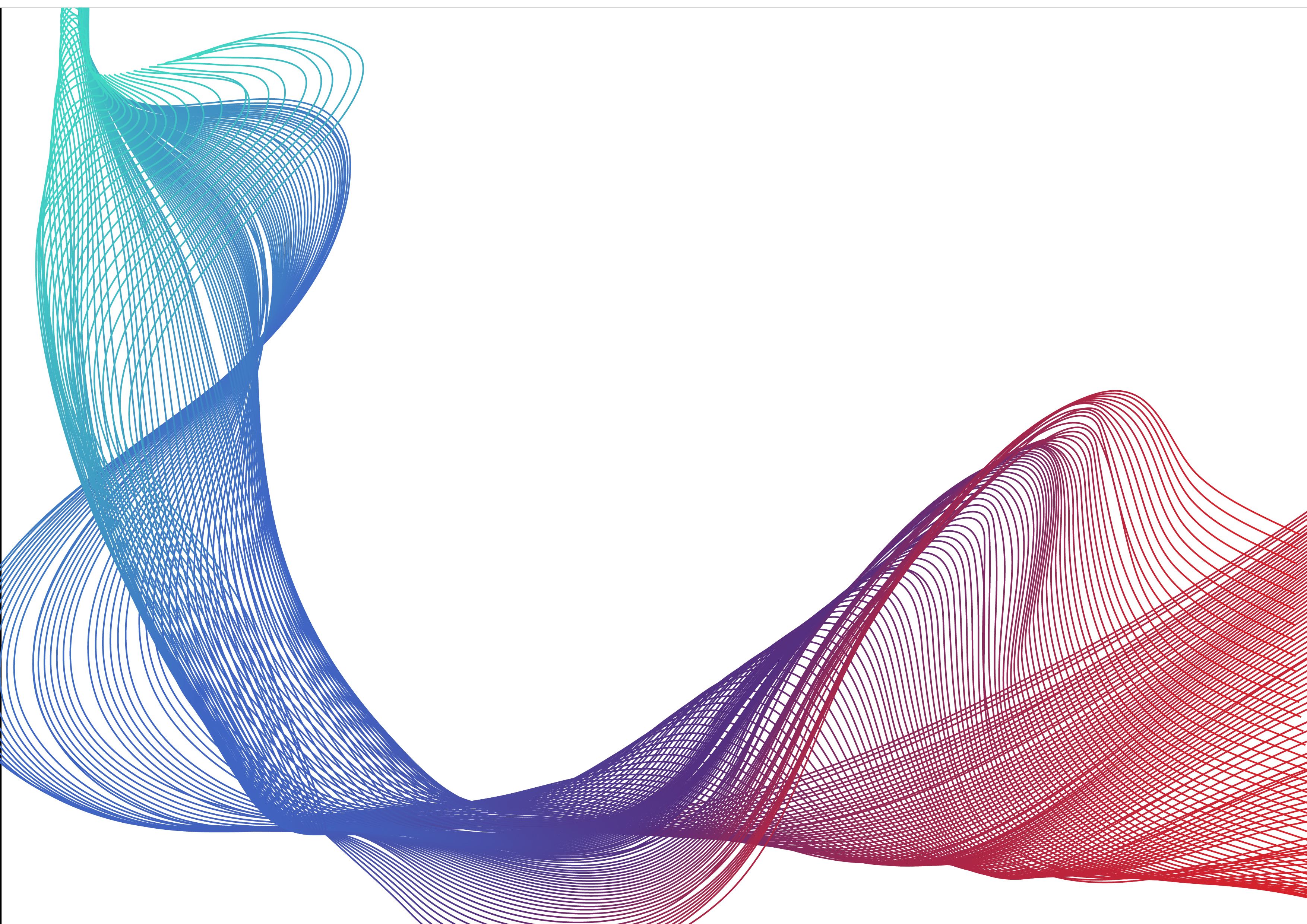 The Bragging Rights
Cintrón-Muñoz has worked the last six years with Meta in the Consumer Marketing Creative X, Events & Experiences team, managing the execution of experiential and virtual events for the Latin American and North American regions. Most recently, she has been leading internal diversity, equity and inclusion events. Colleagues say one of Cintrón-Muñoz's superpowers is her cross-functional communication skills, and before Meta, she worked for various agencies, producing events for Diageo, BMW, Avianca, Nu Skin and Rheem Mexico, among others.
What do you love about this industry?
Although it may sound a bit insane, I love the roller coaster feeling I naturally get from planning/producing an event, as well as the live reaction of the audiences who attend. In my time at Meta, I've done many events in support of our small businesses, and seeing firsthand how our platform has empowered them to create their dream business and provide the global accessibility for anyone to purchase and know their products has been the best outcome I can hope for.
What's a project you're most proud of?
In fall 2020, I was brought into the #BuyBlackFriday project as the lead event production manager and liaison for two of the internal production teams that weren't seeing eye to eye. Leveraging the internal relationships I've built, I was able to assess the gaps and properly create a project plan and playbook, while managing communications between both teams. I took the lead in overseeing the pre-production elements and keeping close communication with our senior live producer to provide a consistent, seamless live show for six weeks.
Employee groups or programs that have made a difference in your career and life.
We have nine Meta Resource Groups (MRGs) for each of our underrepresented communities. Although I identify with two of them (Latin@ and Women@), I've been fortunate enough to work for all nine in my current role. I honestly have learned so much and continue to do so, while executing our internal Cultural Heritage Month programming. The exposure to these communities has truly been inspiring for my professional and personal life, and I use it as a clear example of where the industry should be.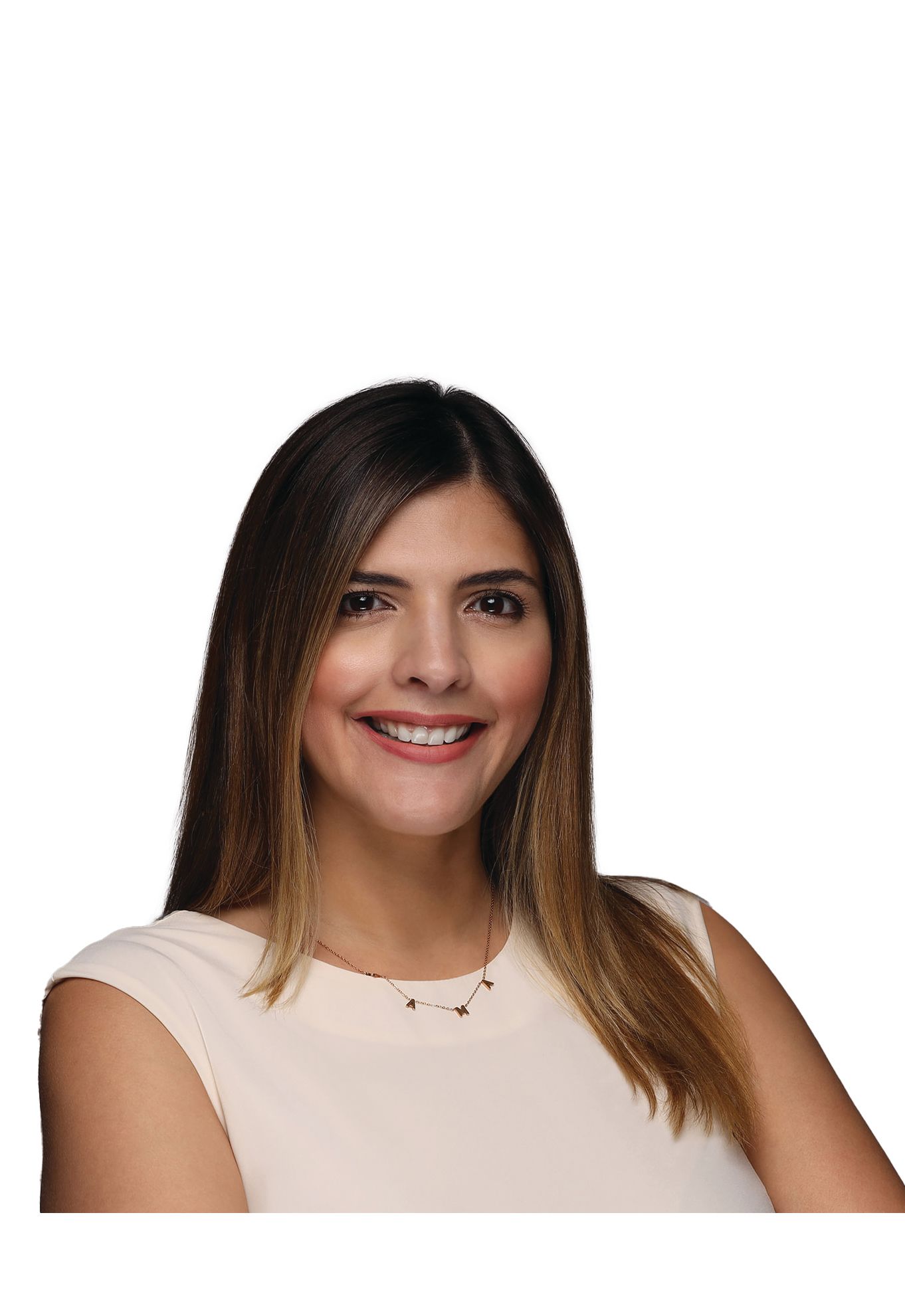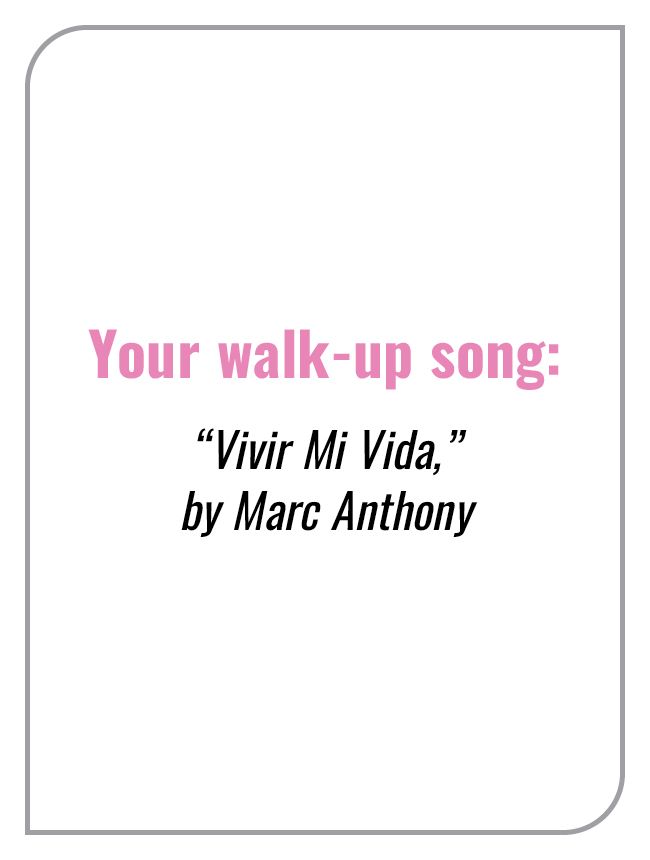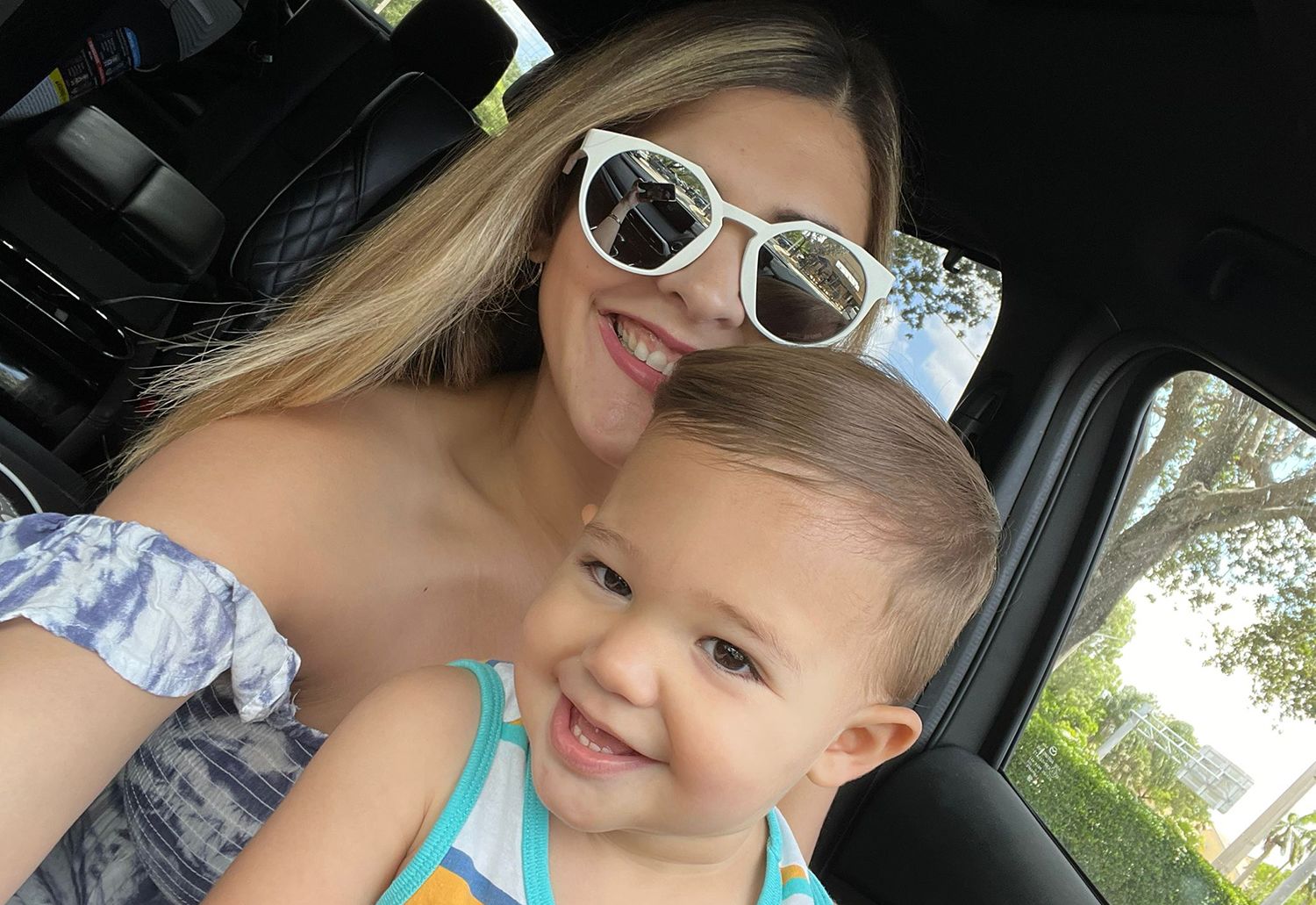 NITU DESAI
Director of Production
Idlewild Experiential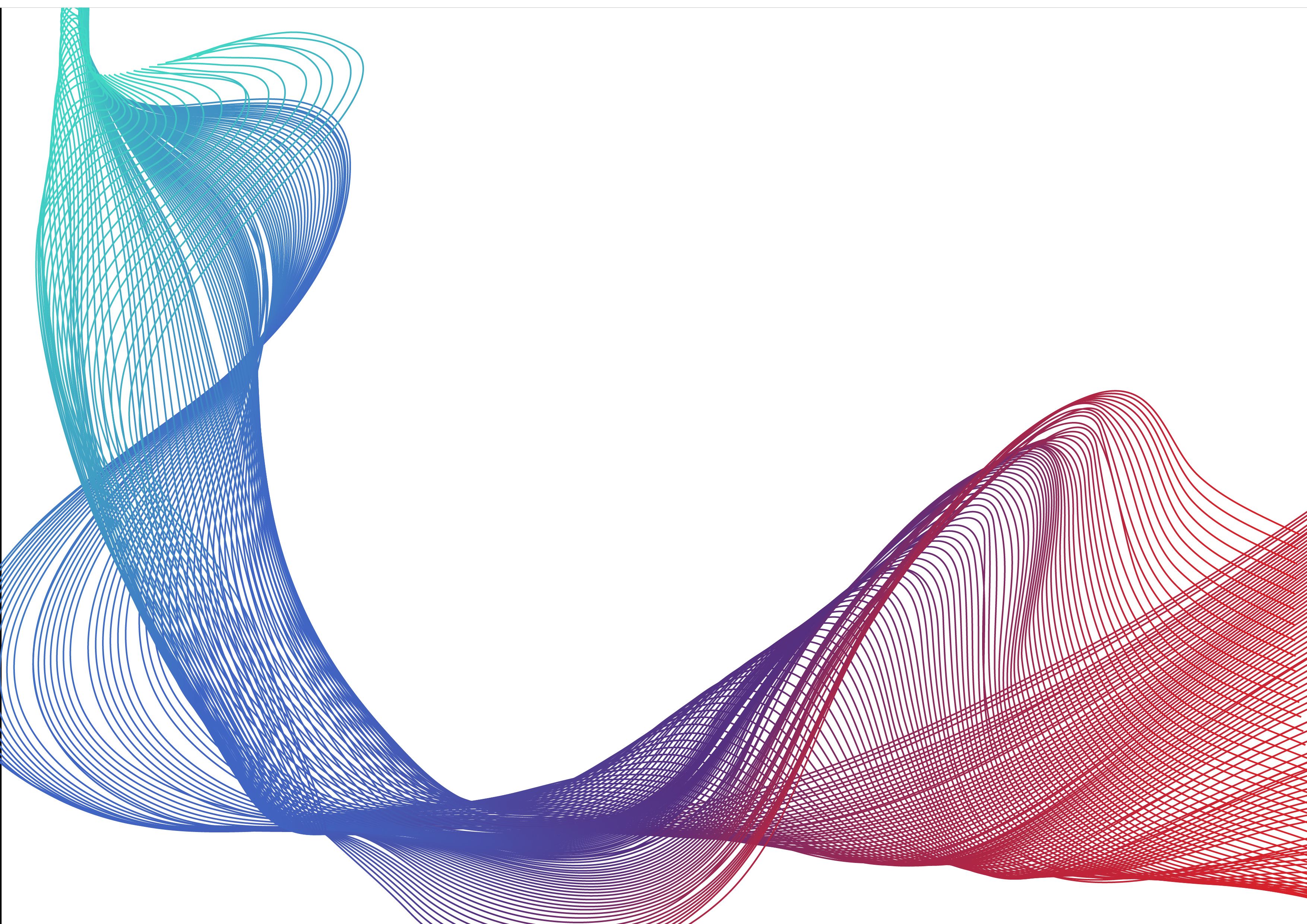 The Bragging Rights
Desai describes herself as having both a strong analytical side that enables her to think strategically and build robust budgets, and a creative side that craves expression and enjoys the arts. At Idlewild Experiential, Desai finds joy in connecting with a driven, creative and purposeful team of collaborators that prioritizes "belonging over buzz" and approaches everything with intention. A standout project for Desai is the HBCU Homecoming roadshow tour produced for Gilead Sciences Inc. in 2022. Over eight weeks, they activated at nine HBCUs across seven states, amplifying Gilead's commitment to advancing health and Black equity.
What do you love about this industry?
What I absolutely love is the ability to create immersive experiences that evoke strong emotional reactions. Every production we work on has the power to touch the hearts and minds of not only the guests, but also everyone involved in bringing the event to life. Regardless of how many events I've been a part of, there's always a sense of anticipation and excitement as the doors are about to open. Each person's unique reaction to the experience is what makes this job so special.
Who or what inspires you?
The people who inspire me the most are my grandparents and parents. Growing up with them and witnessing their journey have had a profound impact on me. They immigrated to the U.S. with limited resources and faced numerous challenges, yet they worked hard to build a life for themselves and our family. Their resilience, determination and ability to overcome adversity serve as a constant reminder that I too can achieve my goals and dreams.
How can the industry better encourage employees to bring their true selves to work?
I think leadership plays a crucial role in setting the tone for authenticity. When leaders demonstrate vulnerability, share their own experiences and embrace diversity, it encourages employees to do the same. Another important aspect within an organization is creating a safe and non-judgmental environment where employees feel comfortable expressing their opinions, ideas and identities.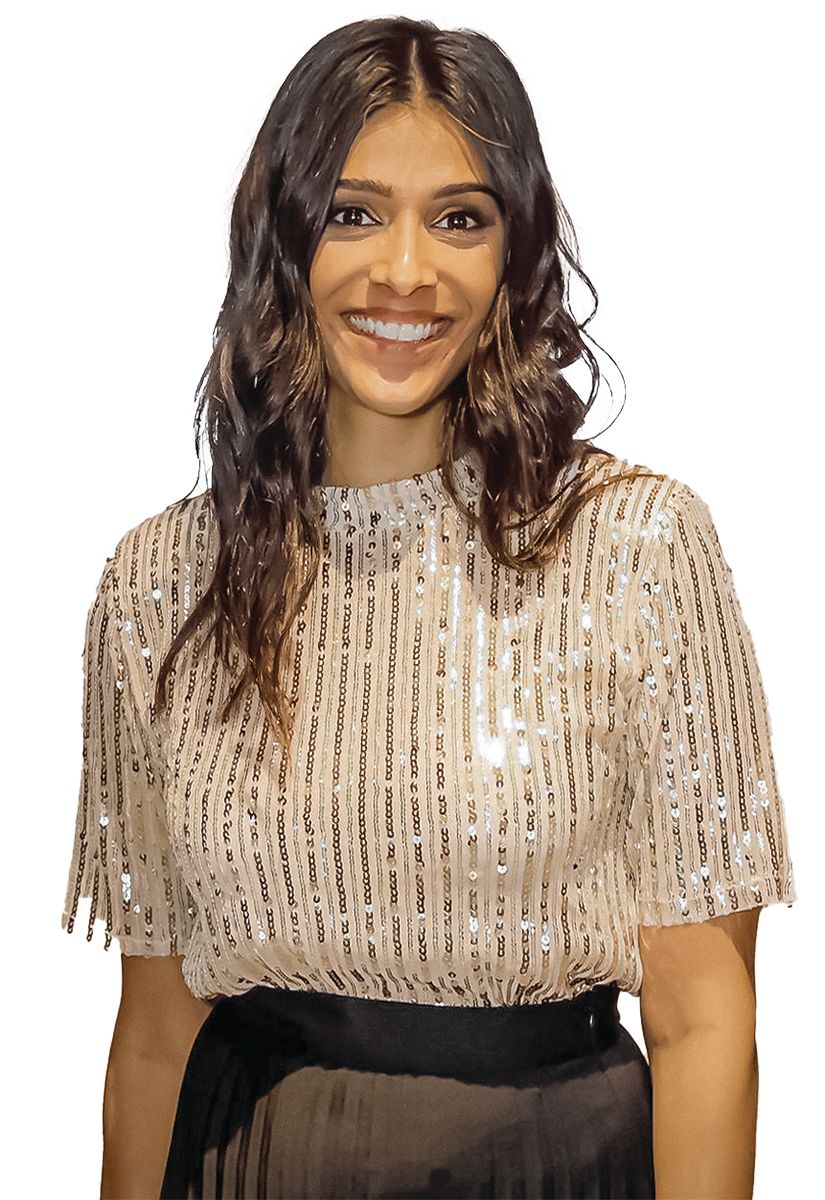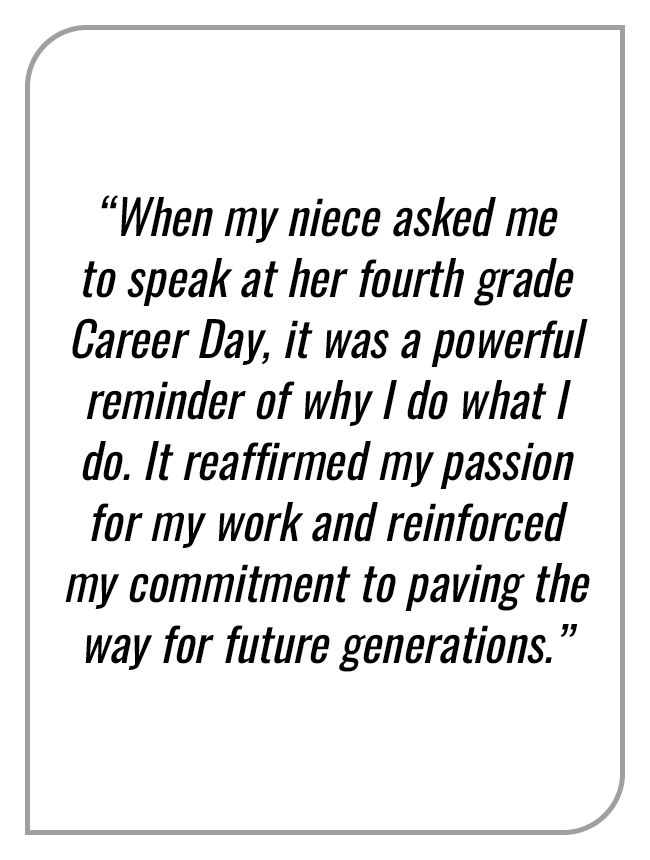 MONICA DIGIOVANNA
Experiential Marketing Lead
Spotify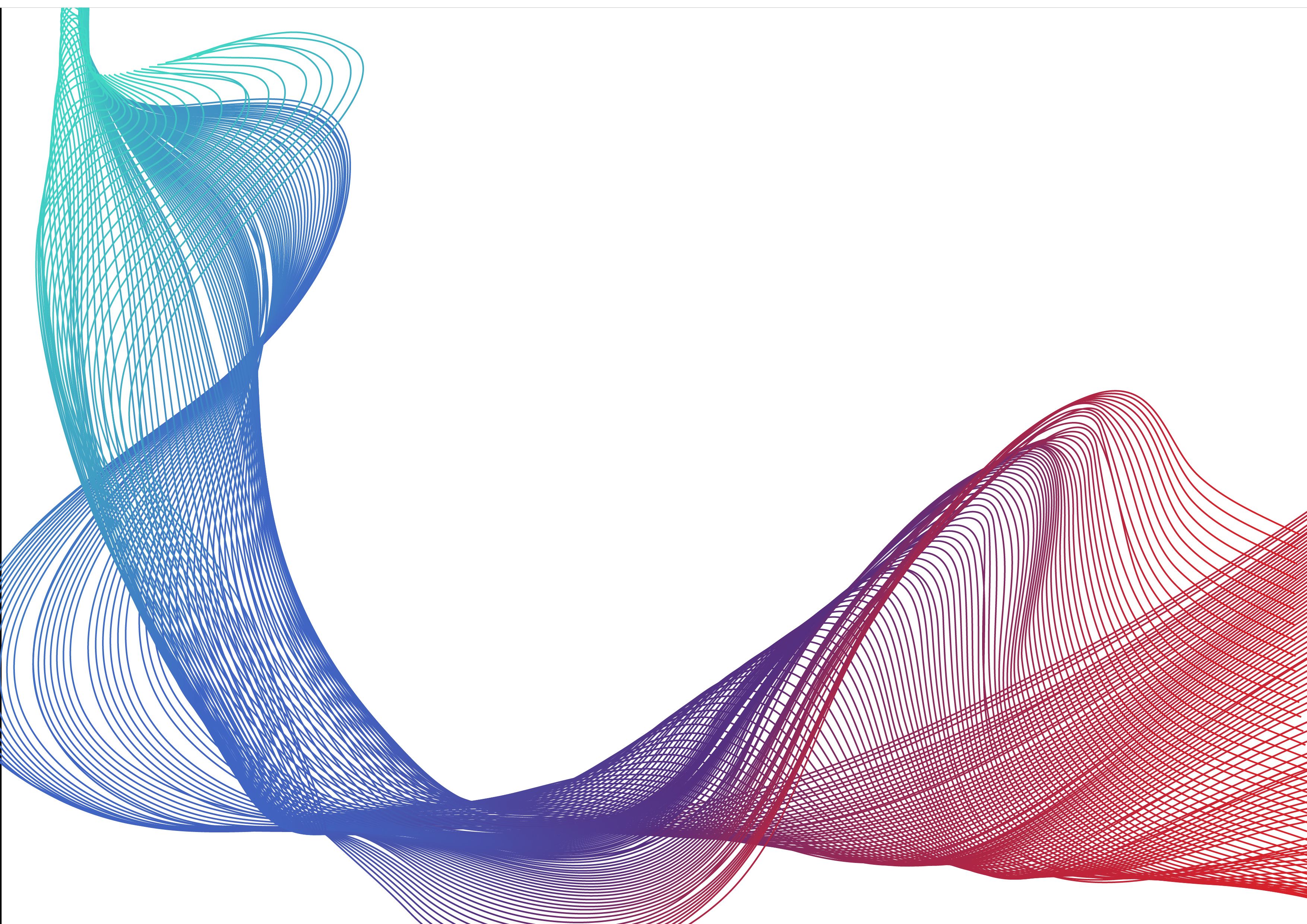 The Bragging Rights
With over 11 years of event experience, DiGiovanna has cultivated a strong foundation within the corporate event industry and developed a curated eye for design. As a lead on Spotify's experiential marketing team, she focuses on owned events that celebrate the brand to build awareness and affinity. In the last year, DiGiovanna has executed a multi-faceted 360-degree activation at VidCon, a Coachella after-hours party in collaboration with Swedish House Mafia, a content studio and artist lounge at the Latin Grammys, and Spotify's first-ever consumer-facing celebration of Wrapped. Currently, she works on events focused on Black and Latinx Gen Z audiences.
Greatest lesson you've learned so far in your career.
In the words of Chinese philosopher Lao Tzu, "Life is a series of natural and spontaneous changes. Don't resist them; that only creates sorrow. Let reality be reality. Let things flow naturally forward in whatever way they like." From the inevitable smaller-scale hurdles we face daily in live events to the immense impact of a global pandemic, experiential marketing has taught me that the only constant in life, career included, is change.
What traits do you admire in a manager?
Some of the most effective traits I have encountered are those that allow me to feel empowered to learn, grow and live up to my full potential: mutual respect, offering support and guidance when navigating difficult situations or conversations, and giving room to make mistakes in order to learn from them. Celebrating differences and encouraging me to show up as my authentic self have also given me the confidence to trust myself and appreciate the unique perspective I bring to the table.
Where do you predict the industry will be in the next five years?
I predict that experiential marketing in the next five years will continue to hyper focus on sustainability and incorporate more eco-friendly practices from concept ideation to execution. Sustainability is a major initiative for Spotify and one that my team specifically strives to implement and spread awareness of on a wider scale.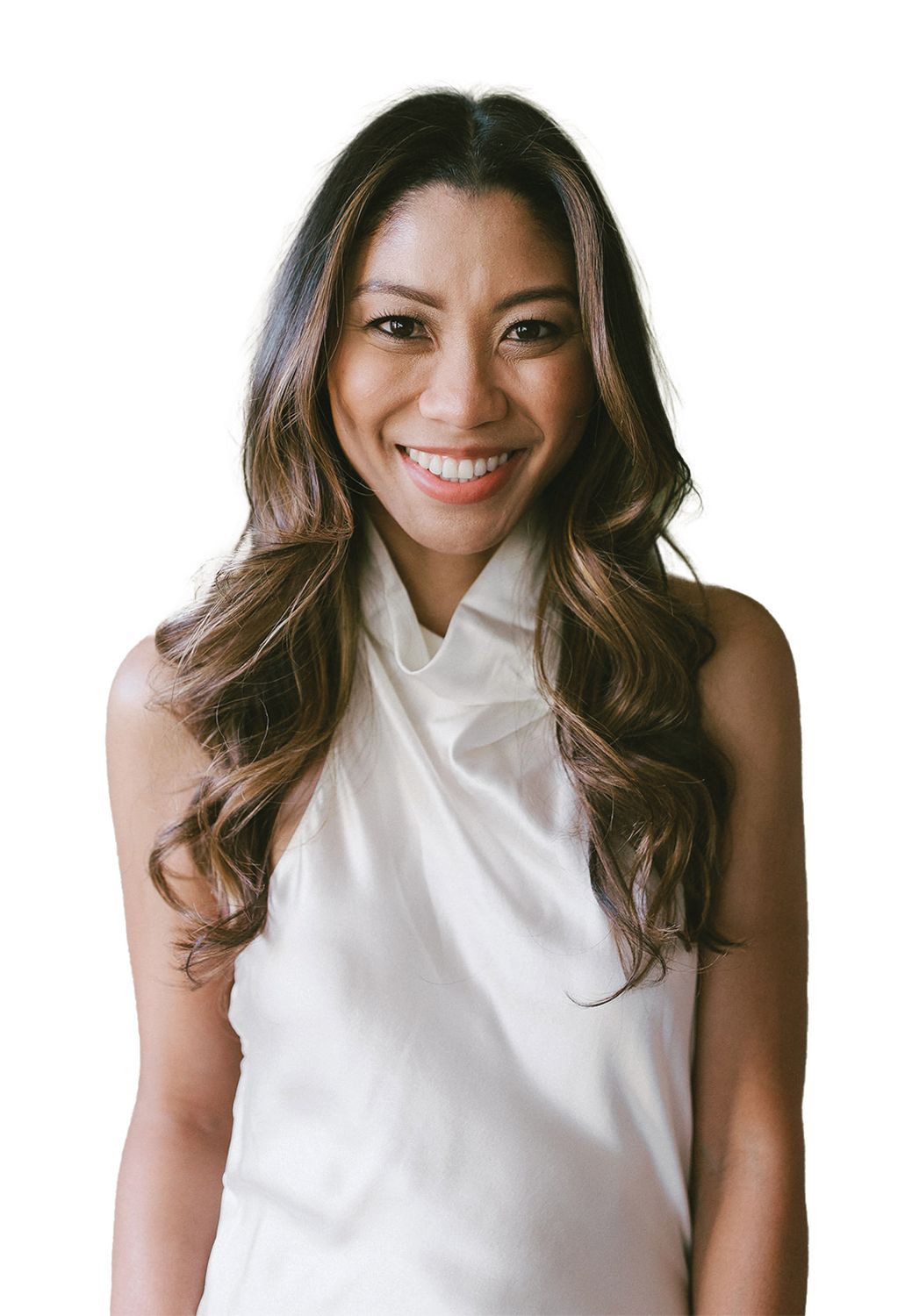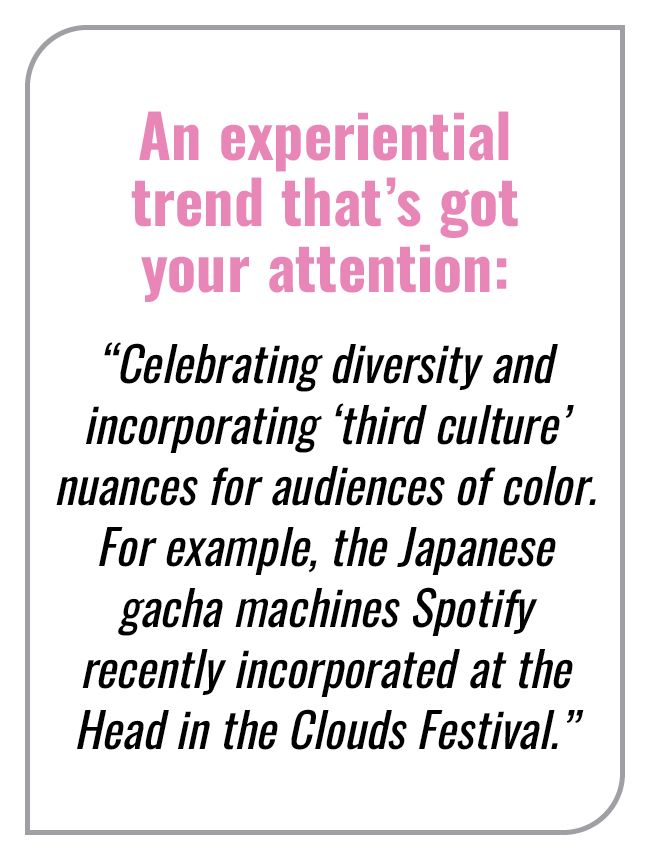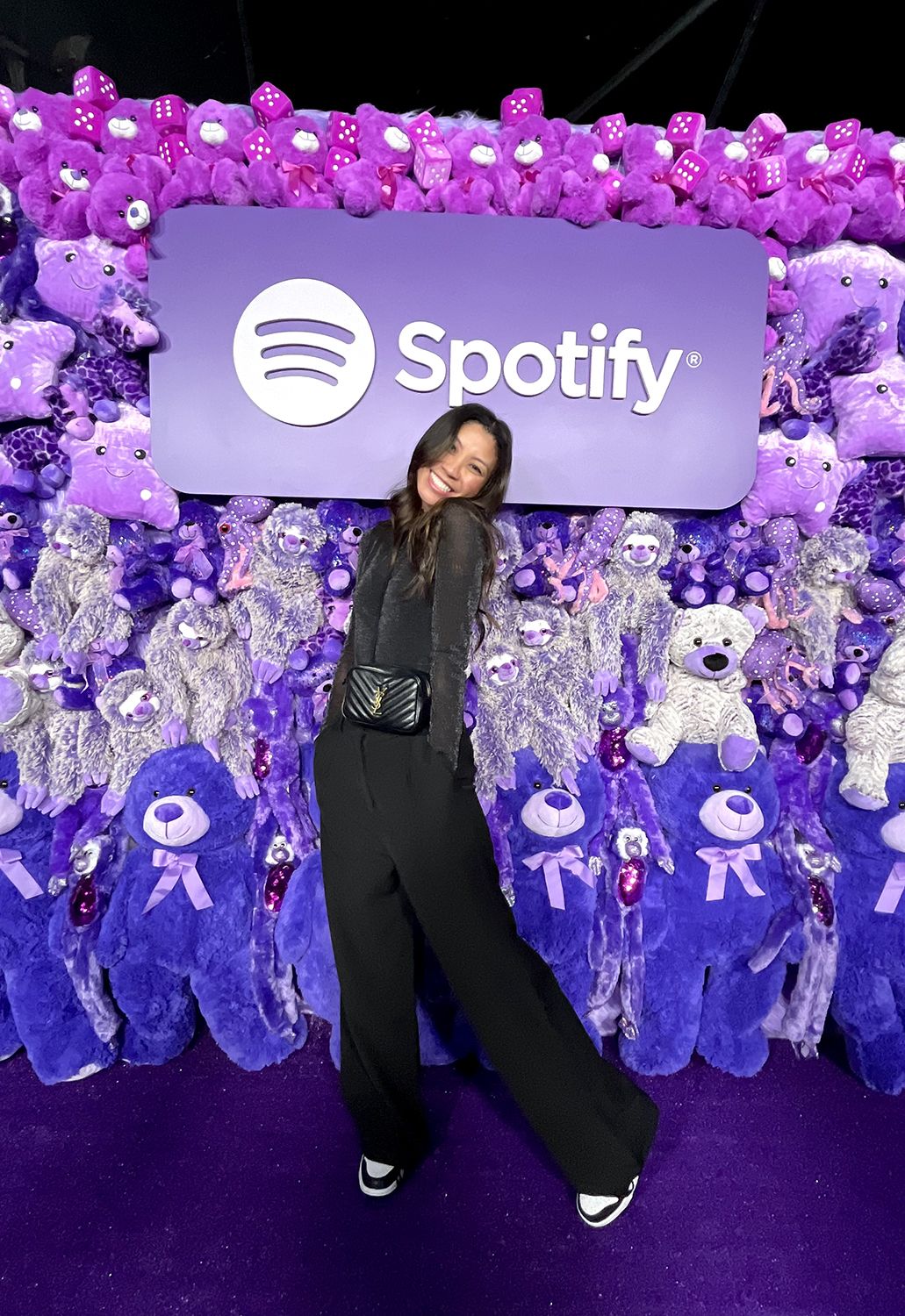 PRIYA GUPTA
Senior Manager-Global Events
Unity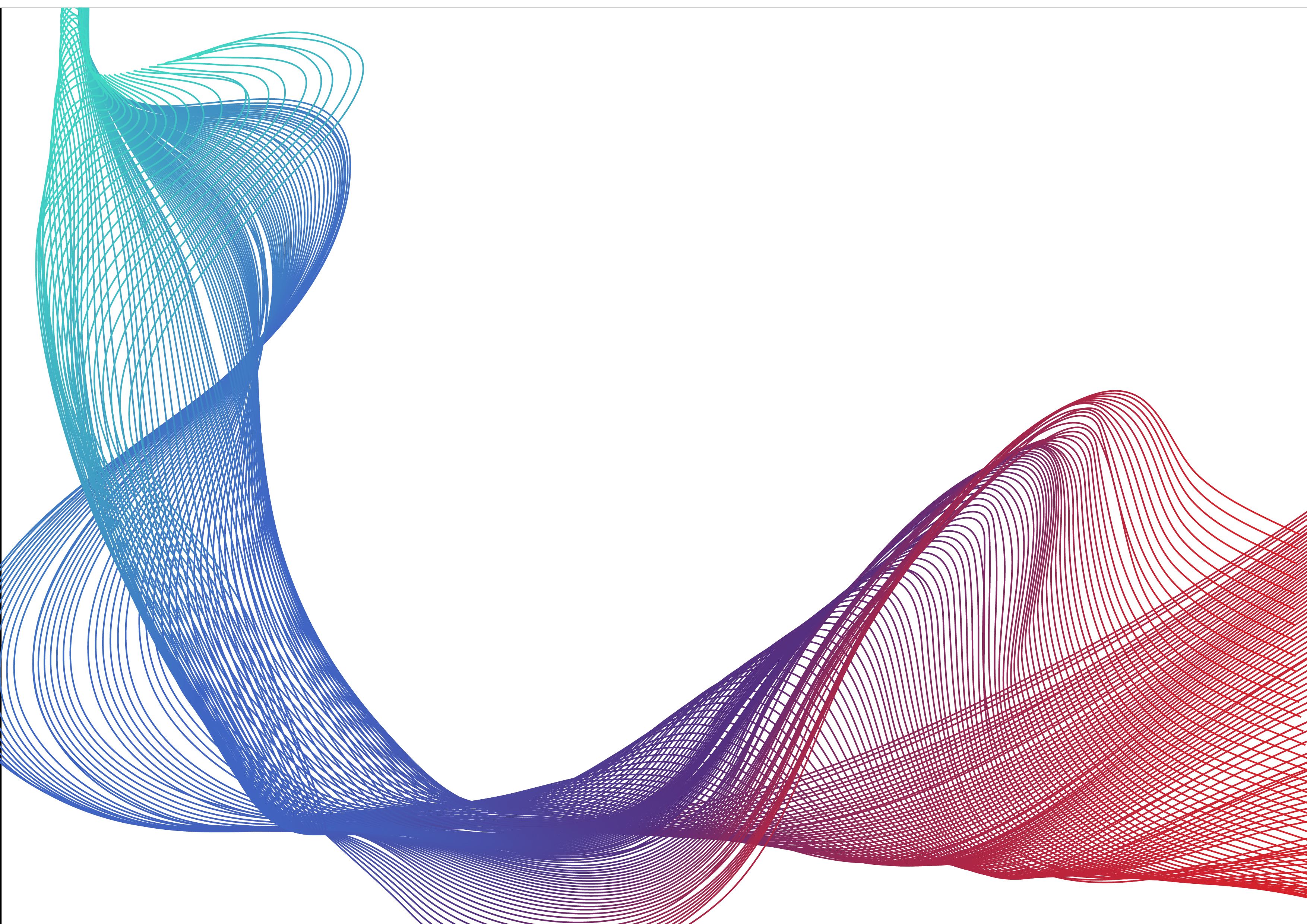 The Bragging Rights
Working 15 years across digital marketing and events in technology, Gupta is passionate about creating memorable experiences and helping drive business results for organizations. At Unity, she plans events for audiences ranging from 50 to 10,000 and is most proud of how her small, mighty team of six is tackling Unite, the brand's flagship user conference coming to Amsterdam in November for 1,500-plus attendees. Before Unity, Gupta worked at Facebook, AdRoll, TechCrunch and Hopin. She serves on the board of directors for the San Francisco Women's Political Committee and loves traveling, running and finding new taco eateries.
What do you love about this industry?
What I love most about this industry is that it emphasizes the importance of face-to-face human connection. We know that the events industry has been through a roller coaster the past three years. The energy I get from being in a room with others brings me joy and helps spark my creative thinking.
Who or what inspires you?
Nothing makes me tick more than meeting people from different backgrounds and walks of life. Whether it's at a coffee shop, on the show floor of an event or a dinner party with strangers, the best part of these gatherings is learning something new from someone. One of my favorite memories is from a work trip in Tel Aviv in 2018. I made friends with a stranger at an event, and she invited me to her weekly Friday Shabbat dinner with her friends. Even though I'm an extrovert and it's easy for me to have conversations with strangers, I found myself nervous going into the dinner since I didn't know anyone. Luckily, it ended up being one of the most memorable evenings I've had to date.
What traits do you admire in a manager?
I admire empowerment, experience and humility in a boss, or anyone in leadership. When I'm in a room with my boss, I try my best to observe how they operate. How do they command a room? What best practices are they bringing to the table? How are they helping me grow? Do they uplift and empower their direct reports?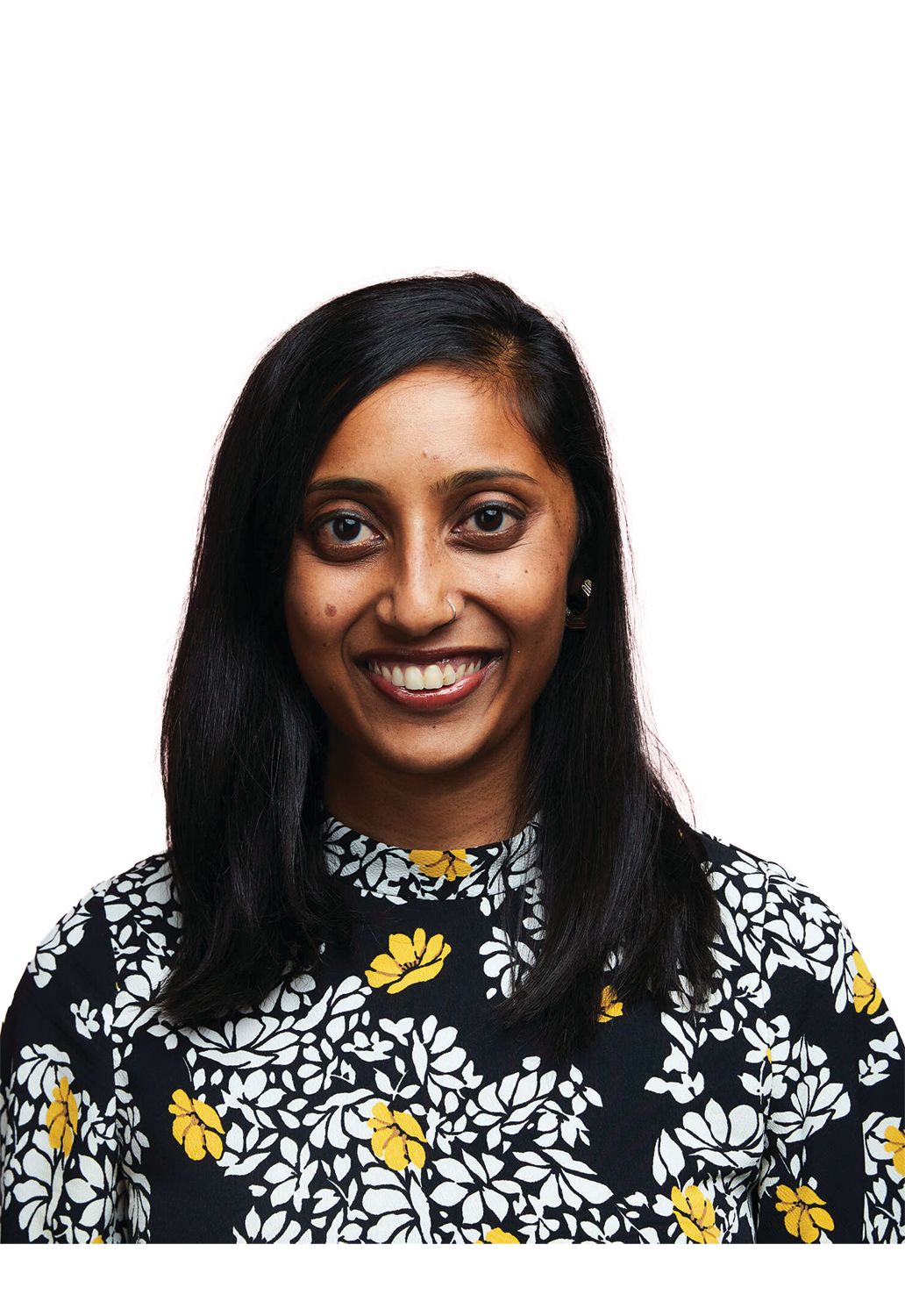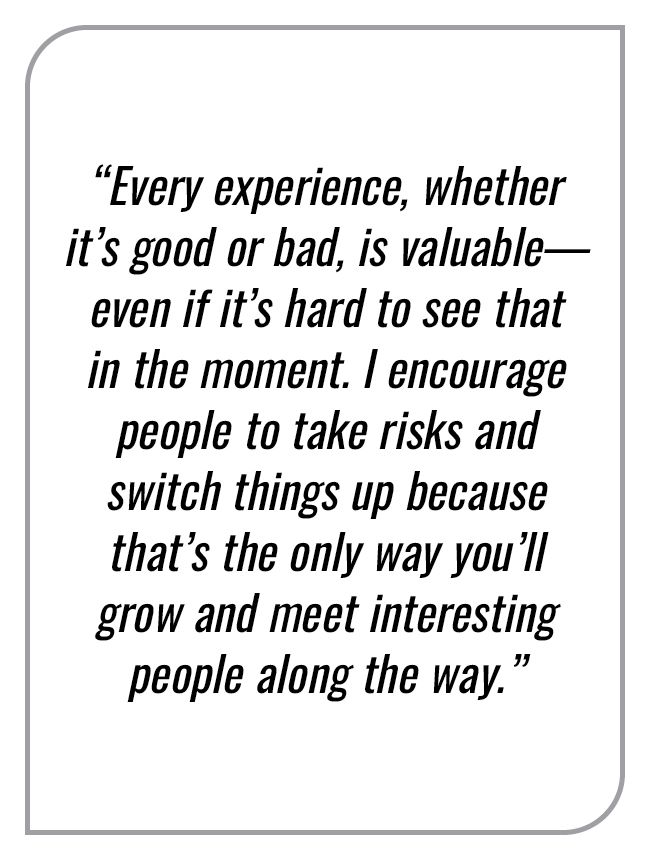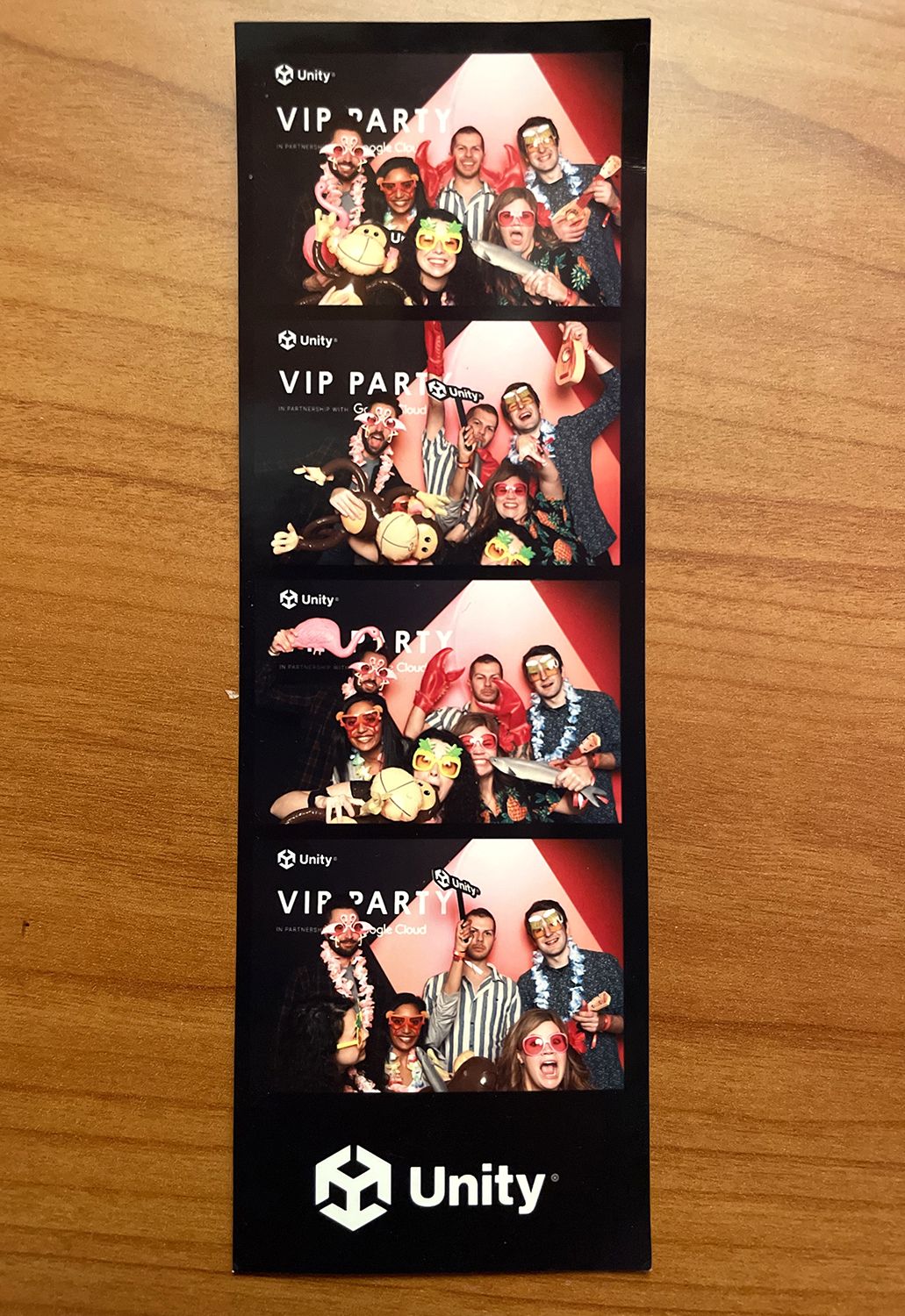 HIANN LEE PRUM
Art Director
Factory 360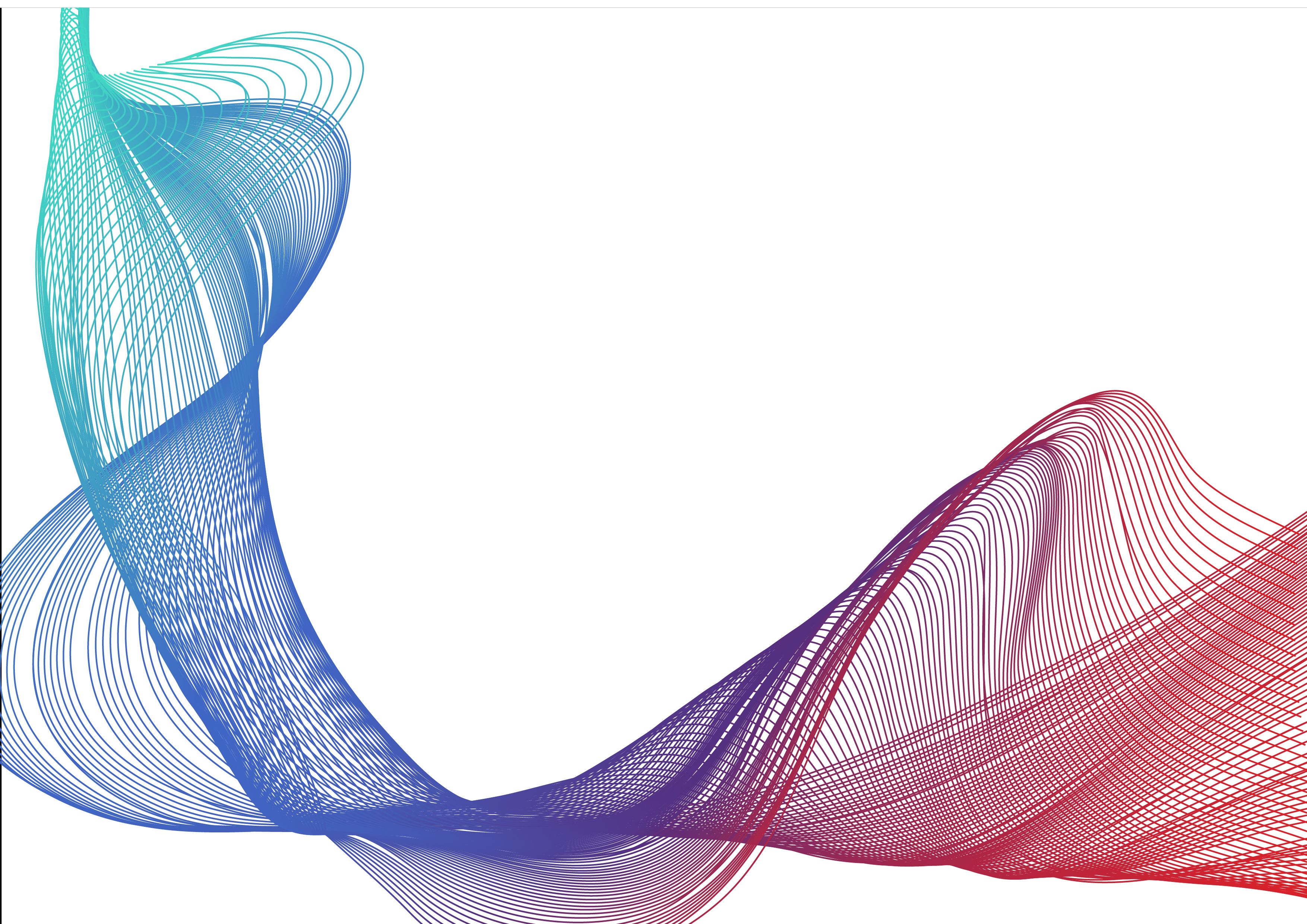 The Bragging Rights
Prum loves graphic design but would say creating an event is even more special, from ideating the initial pitch to producing and attending the event. Seeing attendees experiencing and excitedly taking pictures of designs created by the team is fulfilling for them. Prum is responsible for leading projects at Factory360 with bold, colorful visuals and specializes in brand identity, wayfinding, signage, invitations, menus, microsites and production design. Colleagues name Prum "a trailblazer in the experiential space" and "an inspiring example of how diverse perspectives can enrich the event marketing industry," as they've worked with a variety of clients, including Nike, Etsy, Molson Coors, Grubhub and Unilever. One of their career highlights is collaborating with the Instagram team on an @shop pop-up in New York City, which showcased 13 independent and minority-owned brands.
Who or what inspires you?
Korean Americans and Asian Americans have been instrumental in shaping my personal growth and continue to inspire me to this day by blazing a trail of success and breaking barriers.
What traits do you admire in a manager?
My boss is a great creative director, leader and mentor who not only instills confidence in her creative team, but also understands the importance of helping all of us grow. She's not only helped me understand what award-winning work means, but has also taught me how to be a better designer and even a presenter and writer. She's a great listener and always has great feedback for me and the team. She puts her trust into me, too, and believes that I can produce good work.
Book or podcast recommendation?
As a Korean American, I have found representation in Michelle Zauner's band, Japanese Breakfast. Growing up, I didn't see a lot of people who looked like me in the media, so it was refreshing to see someone who shared my background making music and art that I enjoyed. When Zauner published her book "Crying in H Mart," I felt a strong connection to her story and would highly recommend it to any Korean American woman who may be struggling with their identity. It's important to have diverse voices and stories in all forms of media.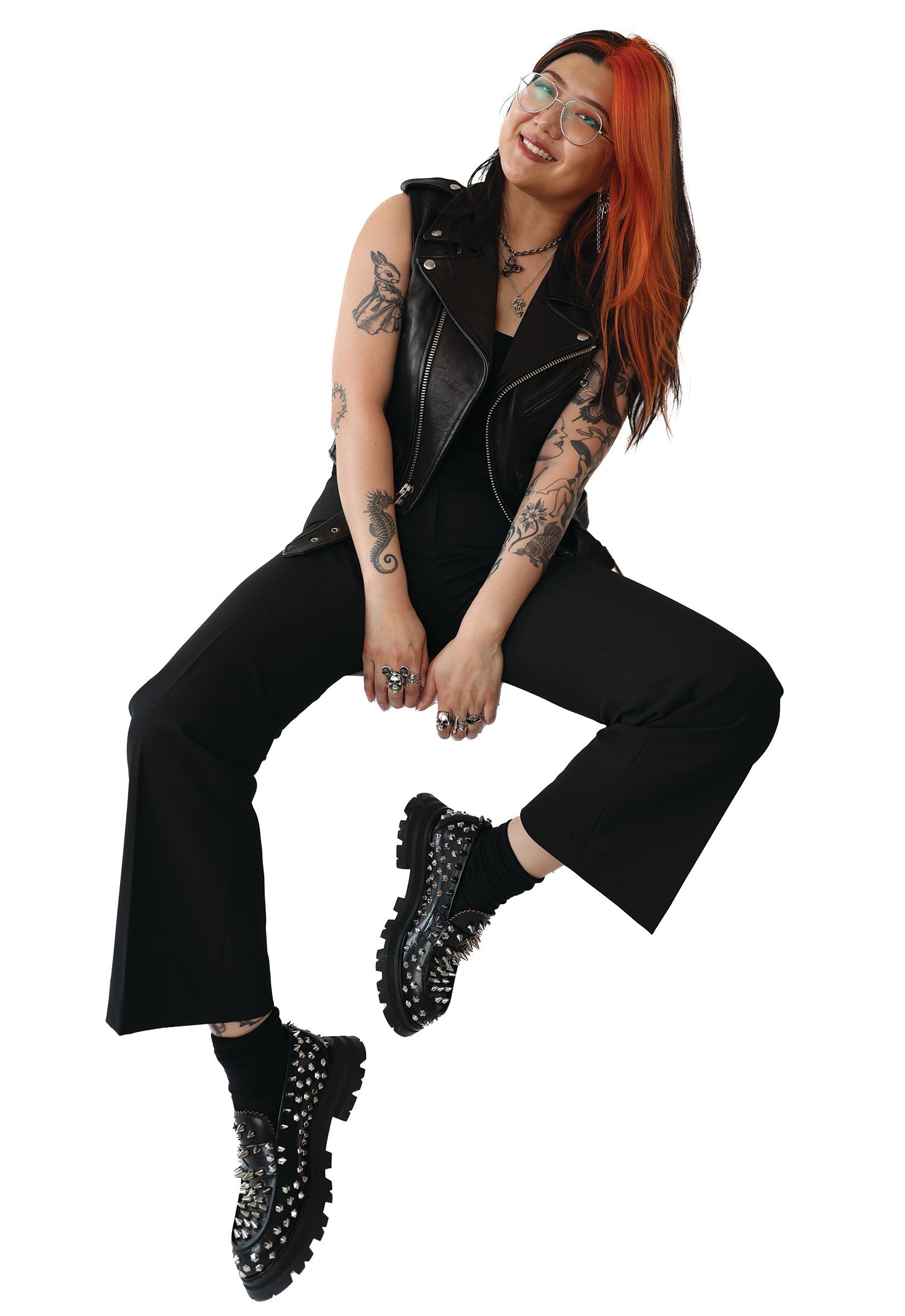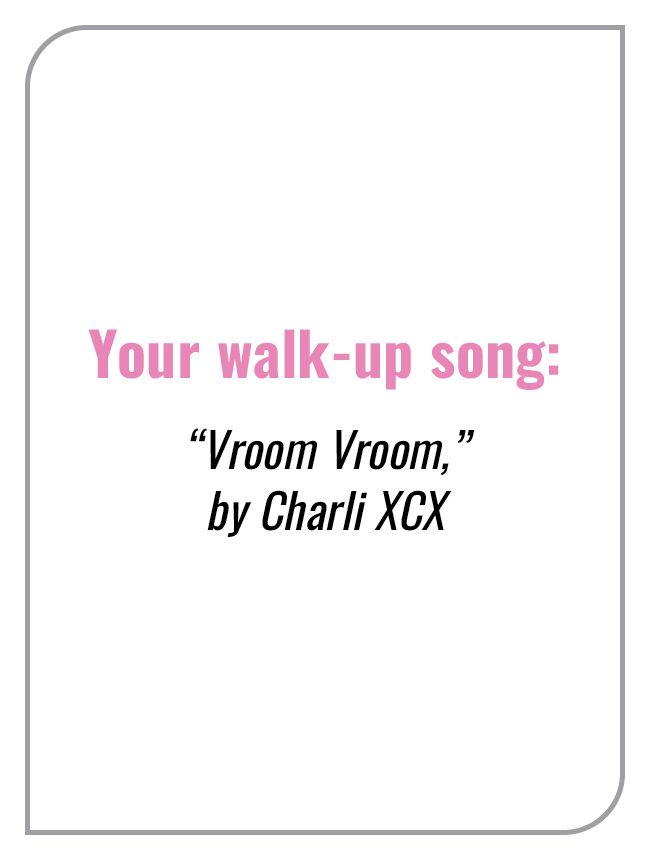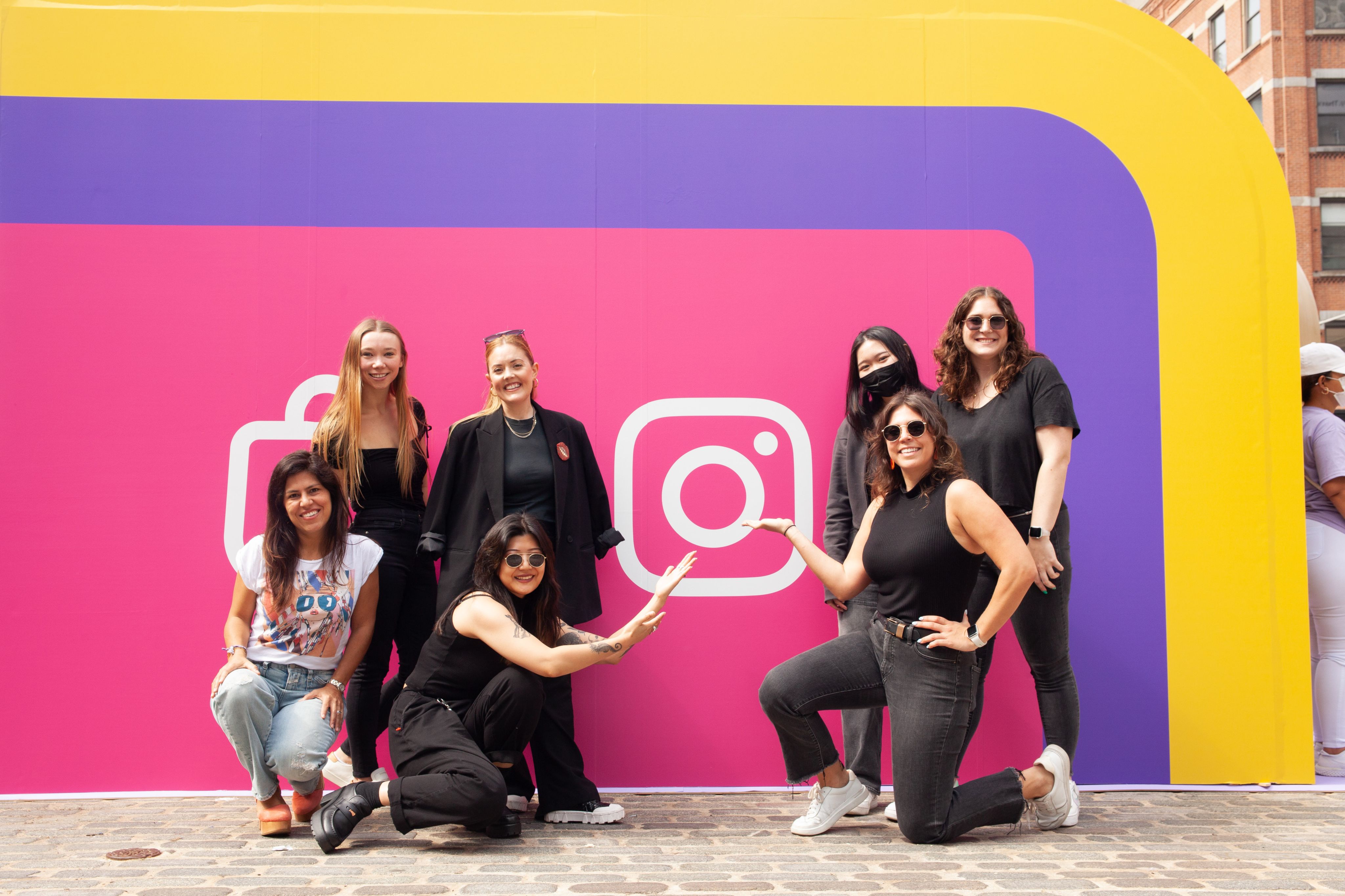 JARED SAMPSON
Senior Producer
JJLA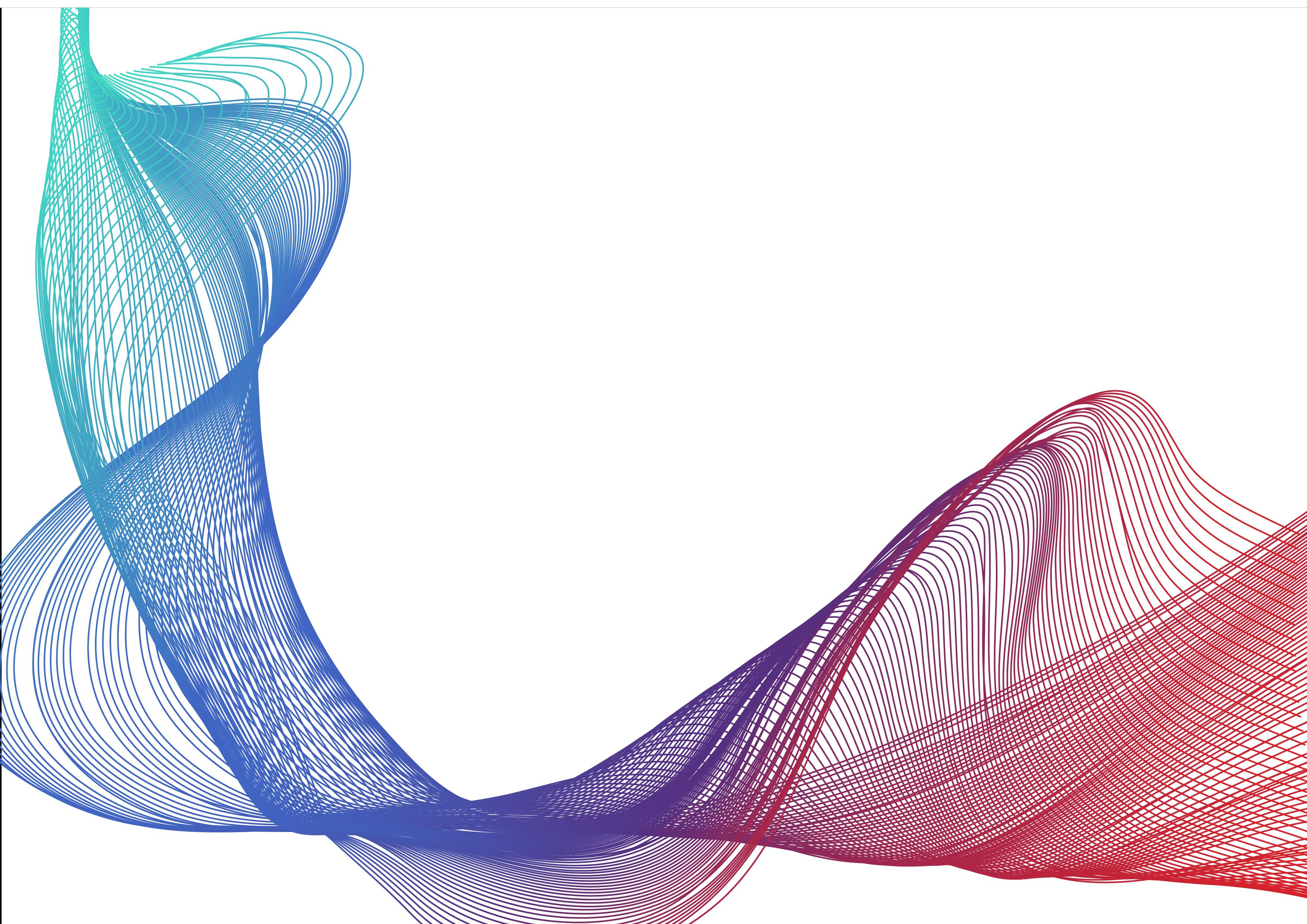 The Bragging Rights
A native of Louisiana, Sampson has over 20 years of marketing, promotions and events experience, including event production for Radio Disney, the New Orleans Saints NFL team and Feld Entertainment. Over the years, he has also worked with movie premieres/screenings, community events, national promotions and fundraisers. At JJLA, Sampson leads large-scale music event productions, concerts and Pride events, such as the OUTLOUD concert series at WeHo Pride. Sampson was a part of Bravo's "Southern Charm New Orleans" series, and he received an Equality Award from HRC New Orleans in 2018 and was included in the 2019 class of Gambit's 40 Under 40.
Who or what inspires you?
Music and culture have always been a huge inspiration for why I produce events. Growing up in New Orleans, music, food and the arts have always been a huge part of my life. Experiencing events that could bring all of those cultural elements together made me see the beauty and importance of curating those spaces. I always strive to produce events that achieve a sense of cultural sharing between communities and maybe bring a little of New Orleans gusto to L.A.!
How can the industry better encourage employees to bring their true selves to work?
I think the industry would benefit greatly from being more inclusive. I believe organizations succeed when allowing for more collaborative environments and inviting people from different levels and backgrounds to share their ideas. It's important to recognize different people have different strengths, and we need to give opportunities for everyone to improve on their weaknesses.
What traits do you admire in a manager?
I admire a leader who has an open-door policy. Being able to communicate with your boss makes you feel like your voice is truly being heard and that your ideas are being respected as a contributor to the team. I'm also an old-fashioned kind of gal and love some face-to-face time!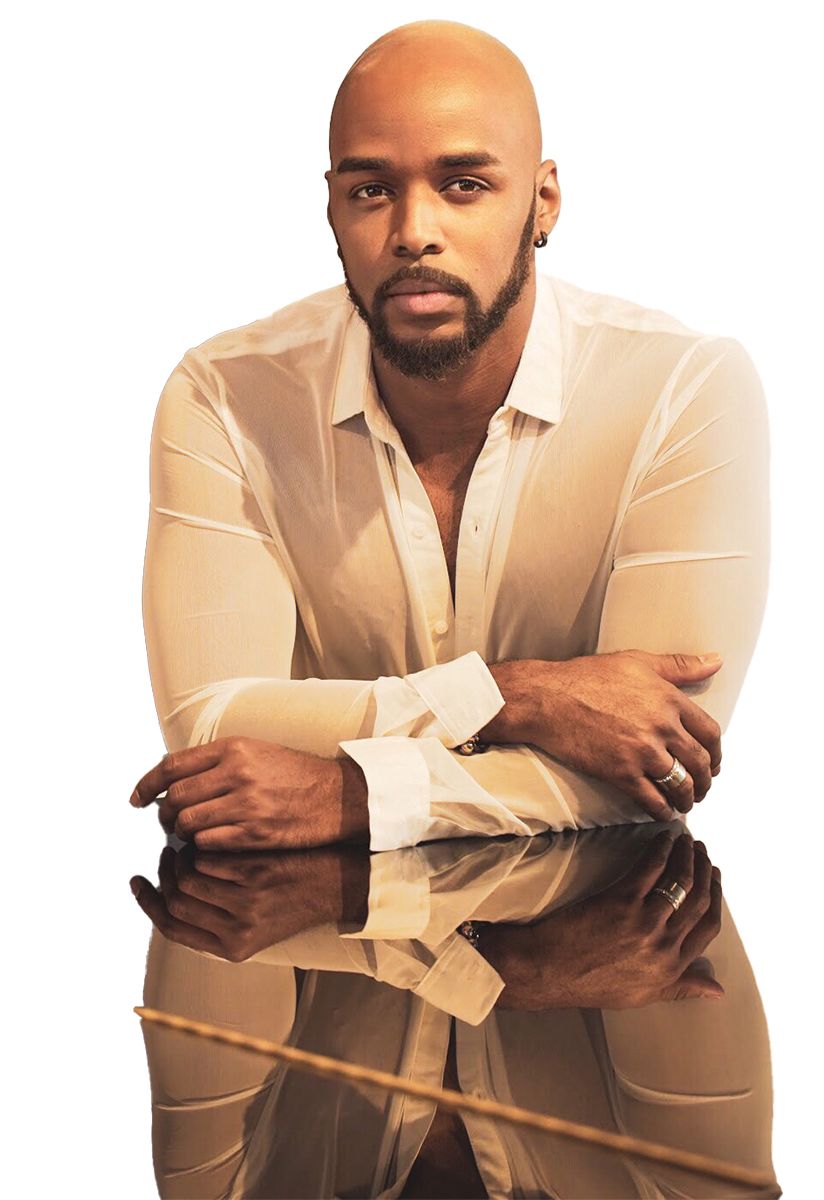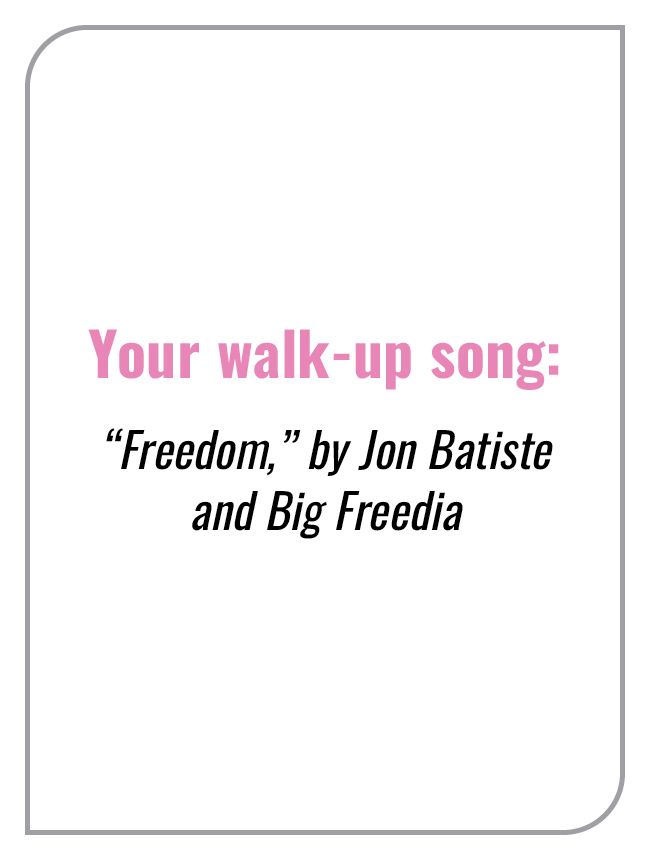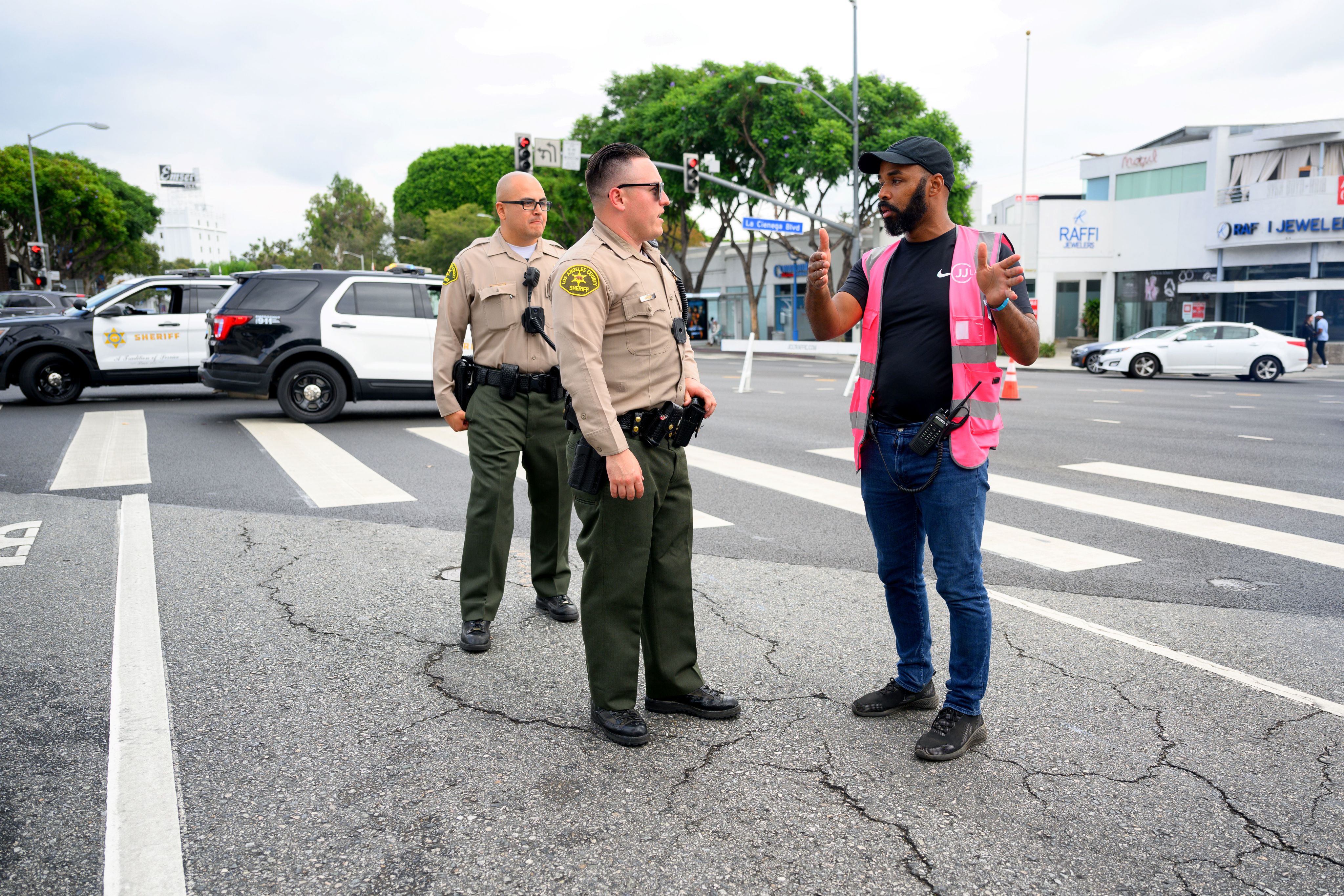 MAYA SESHADRI
Global B2B Experiential Marketing Lead
TikTok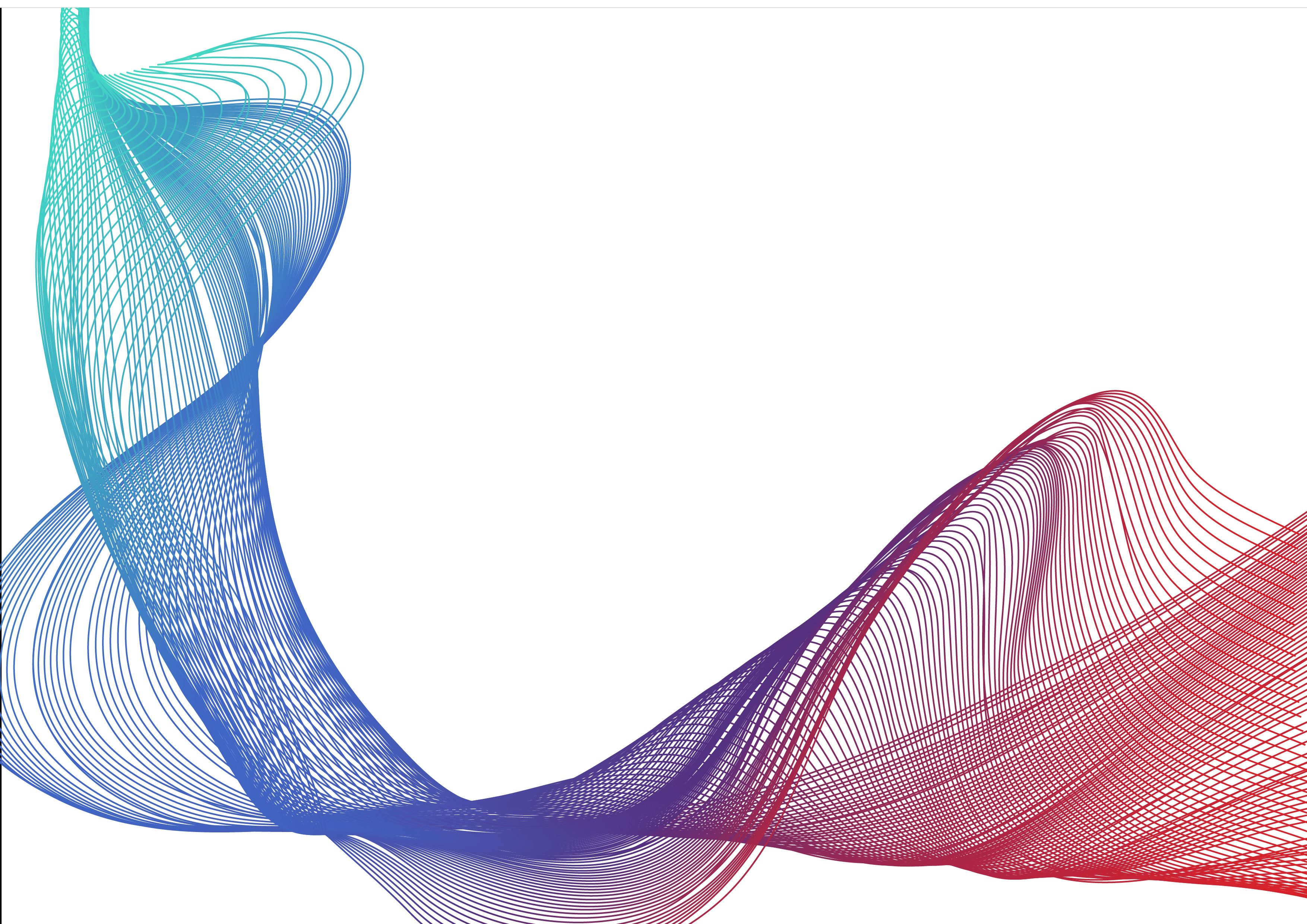 The Bragging Rights
Seshadri has spent her career working in both internal events and global b-to-b event marketing, with brand experiences at CES, SXSW, NewFronts and Cannes. In her current role at TikTok, she executes activations across its b-to-b tentpoles and owned and operated events. "I'm most proud of the purpose-driven brands that I have worked for—Twitter, Zillow and TikTok—even when those environments were chaotic at times or under public controversy," Seshadri says. "When you create for brands you believe in that are serving the public conversation, representing global communities and moving cultural needles, your work is part of something bigger."
What do you love about this industry?
I love the opportunity it gives brands to innovate and connect with their audience, whether that's clients, consumers or employees. Brand events are not just cocktail parties, or they shouldn't be! It's more than just witty signature cocktails and a hype dj. When leveraged correctly, those two details can be small touchpoints of the larger experience that humanizes and dimensionalizes what your brand stands for and impacts the way someone gets to experience it.
Who or what inspires you?
Growth and development—teammates and leaders who are constantly growing, learning and lifting others up while doing so. There's a narrative around corporate events that you will eventually hit a ceiling because what does growth look like for event planners once they've climbed the corporate ladder? We need to create the blueprints and create more opportunity as we rise.
An experiential trend that's got your attention?
The industry has really been shaped by the power of creators and voices on platforms like TikTok, Twitter, Instagram, etc. They are rallying communities and fostering conversations on the biggest media platforms in the world. Brands who are finding ways to innovatively partner with them and amplify their messages are becoming more relevant in these cultural moments.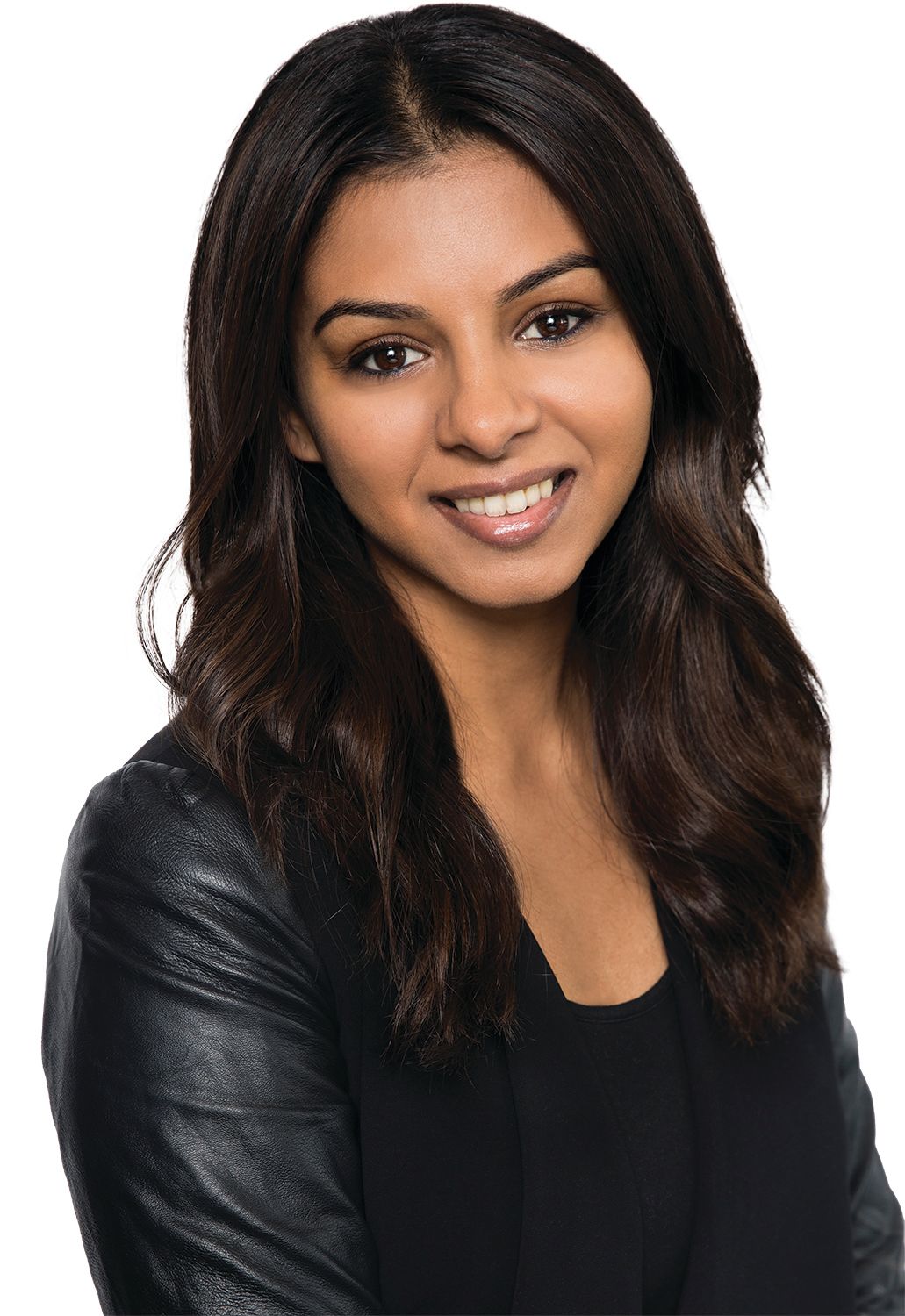 BRIONNA SIMONS
Account Director
Think TRUE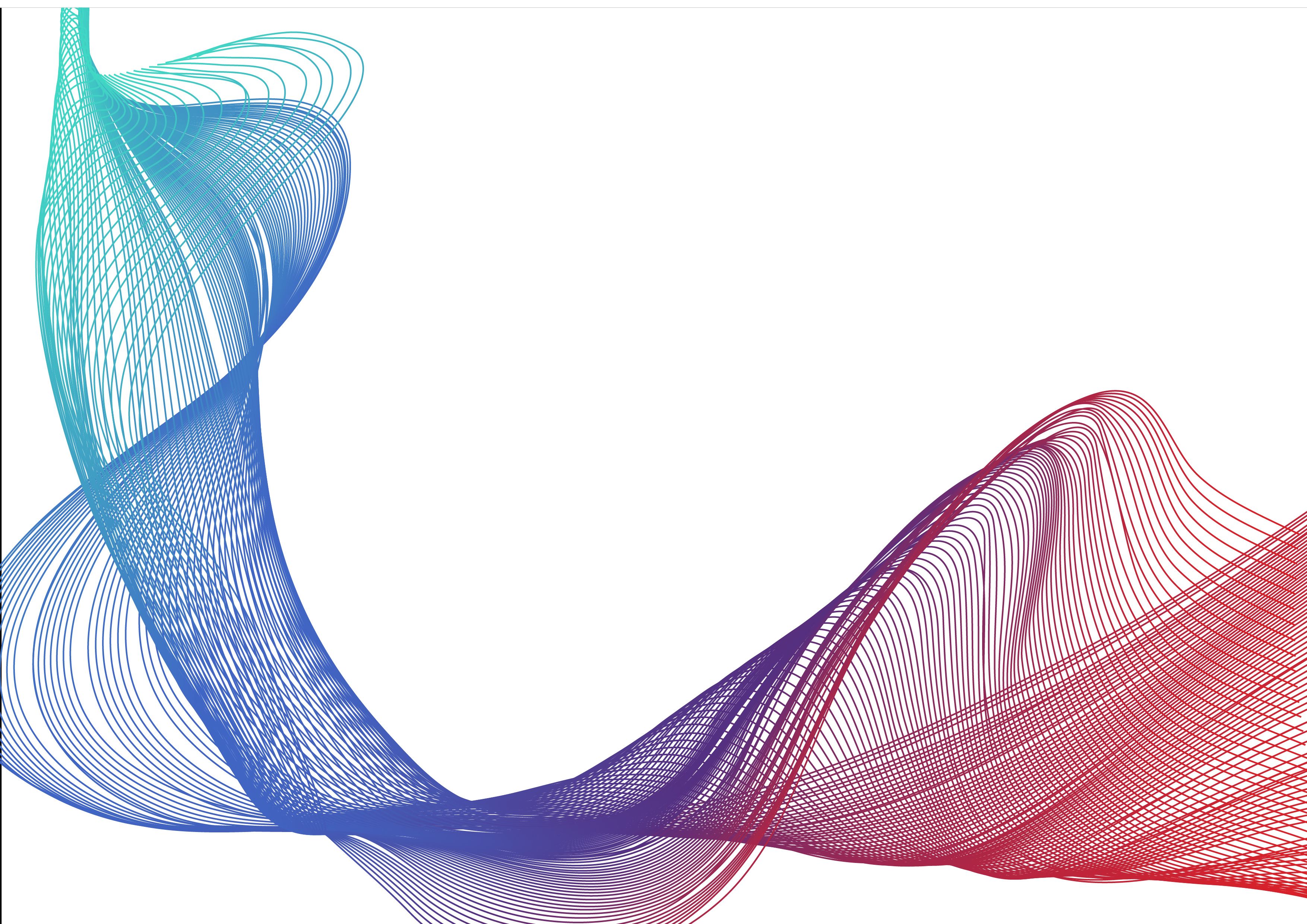 The Bragging Rights
"As an account director, I play quarterback for my team and my client when it comes to experiential marketing projects," says Simons, who is responsible for the JPMorgan Chase & Co. and Visa client accounts and project teams at Think TRUE. Her latest activations include the Back to the Yard Chase HBCU tour, which recently won a Gold Ex Award for Best Multicultural Campaign; a 3D hologram activation for Visa at the NFL Draft Experience; and a commercial film series spotlighting Visa's Black and Indigenous business partners. All told, Simons has worked with more than 150 clients on 1,200-plus events.
What do you love about this industry?
I love how many different people are needed to bring this industry to life.
Who or what inspires you?
Every time my team gets excited about the work or treats each other like family, I'm inspired.
Describe the role of mentors in your work life.
My greatest mentors have made me feel seen, heard and valued. They are also an available source to me for solutions, calm and/or humor on my wildest days.
How can the industry better encourage employees to bring their true selves to work?
Stop thinking it's the responsibility of the employee. Why work so hard to prepare people for the workplace but make no effort to prepare the workplace for the people? The responsibility also belongs to the decision-making leaders who drive company culture. For example, one solution can be quality workforce training that teaches how to relate across difference as equals.
Where do you predict the industry will be in the next five years?
IRL! And one of the trends will be the elimination of hurriedness, or a farewell to chaos. We are so distracted right now with the speed of our lives (think: content, technology, etc.) that we will soon plateau out and crave slowing down. This will significantly impact how we design events—like less unnecessary stimuli and more exactness in a single call to action or purpose.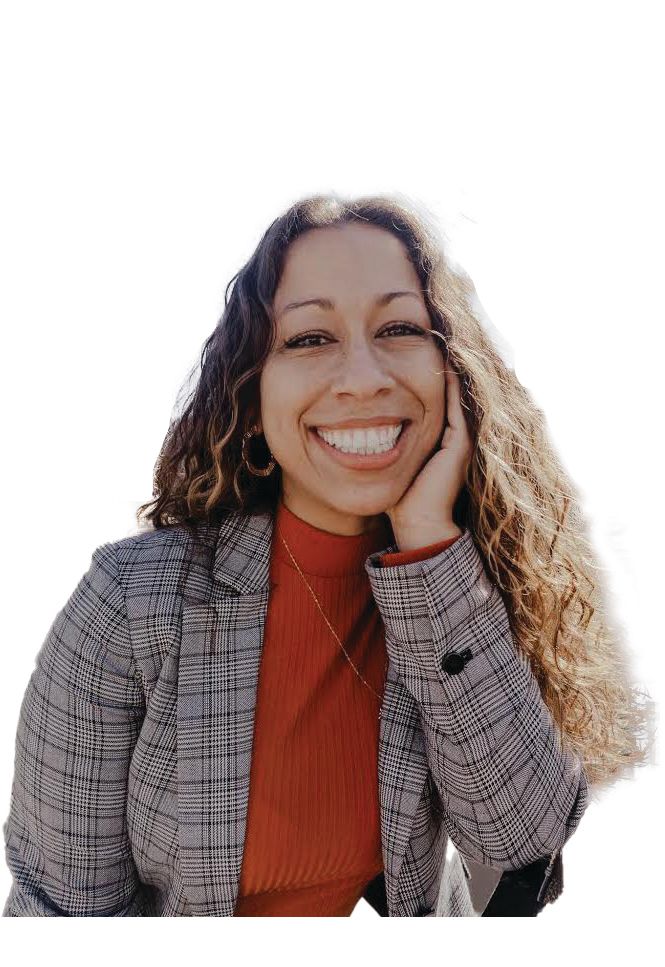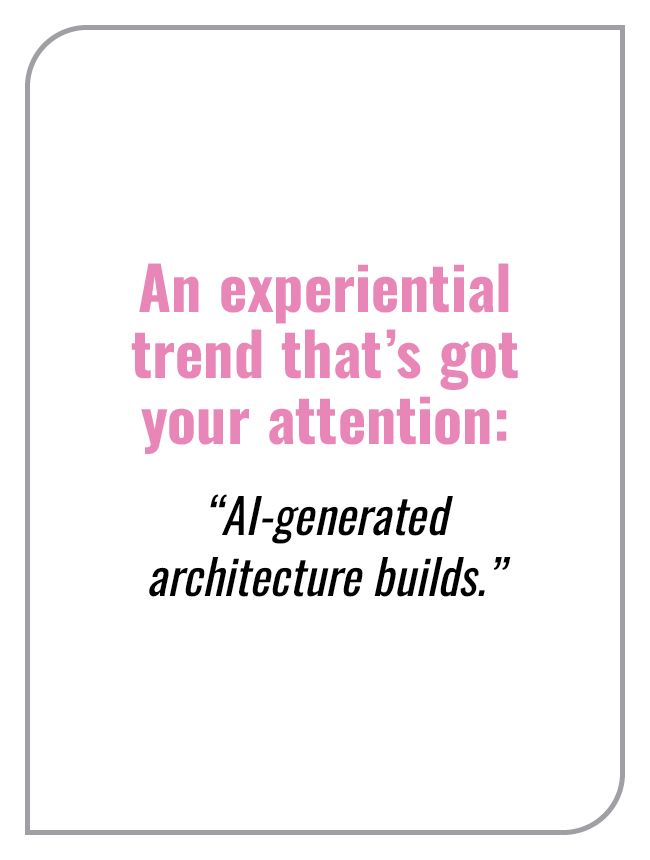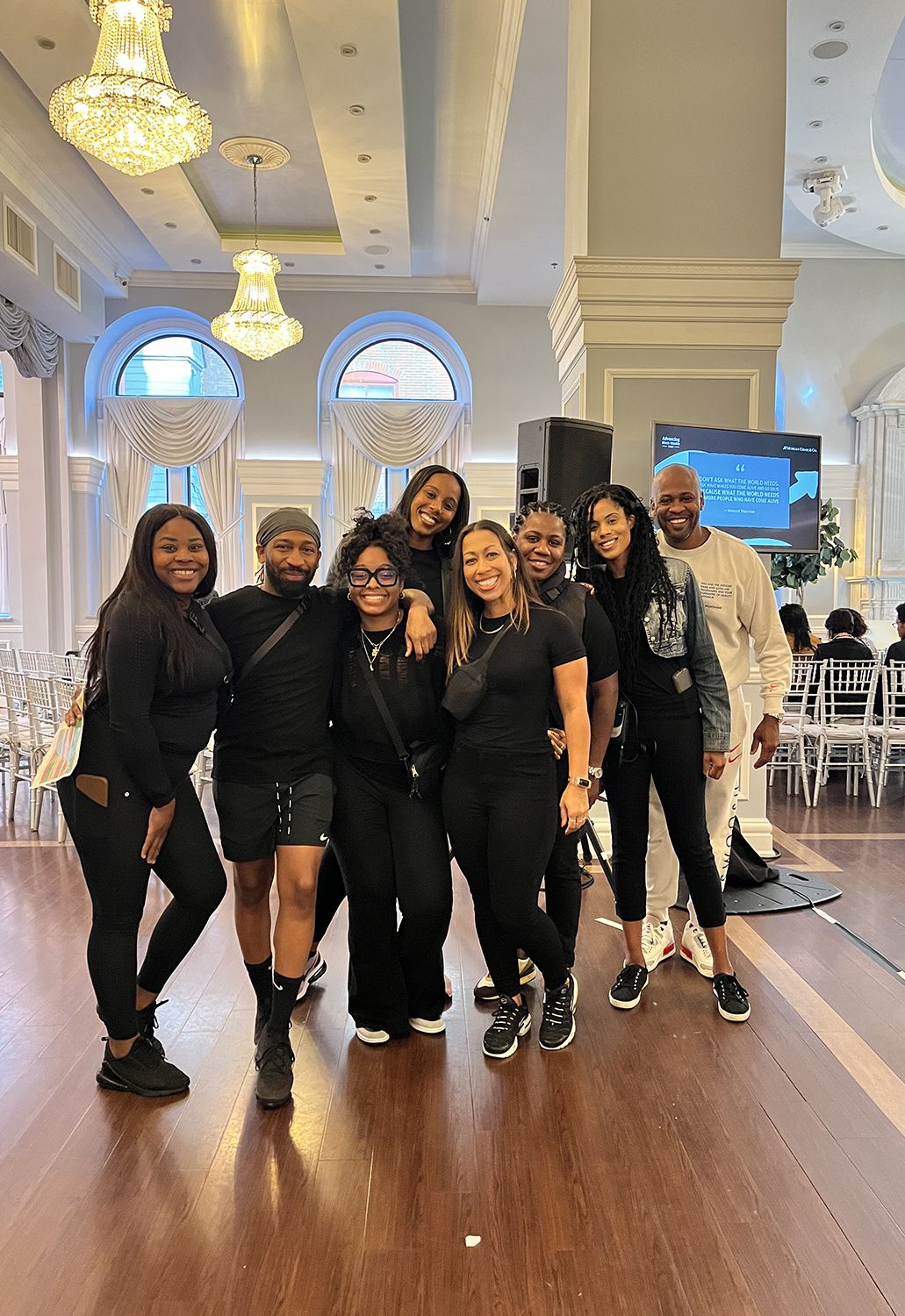 PORSCHE VOICE
Environmental Designer
Impact XM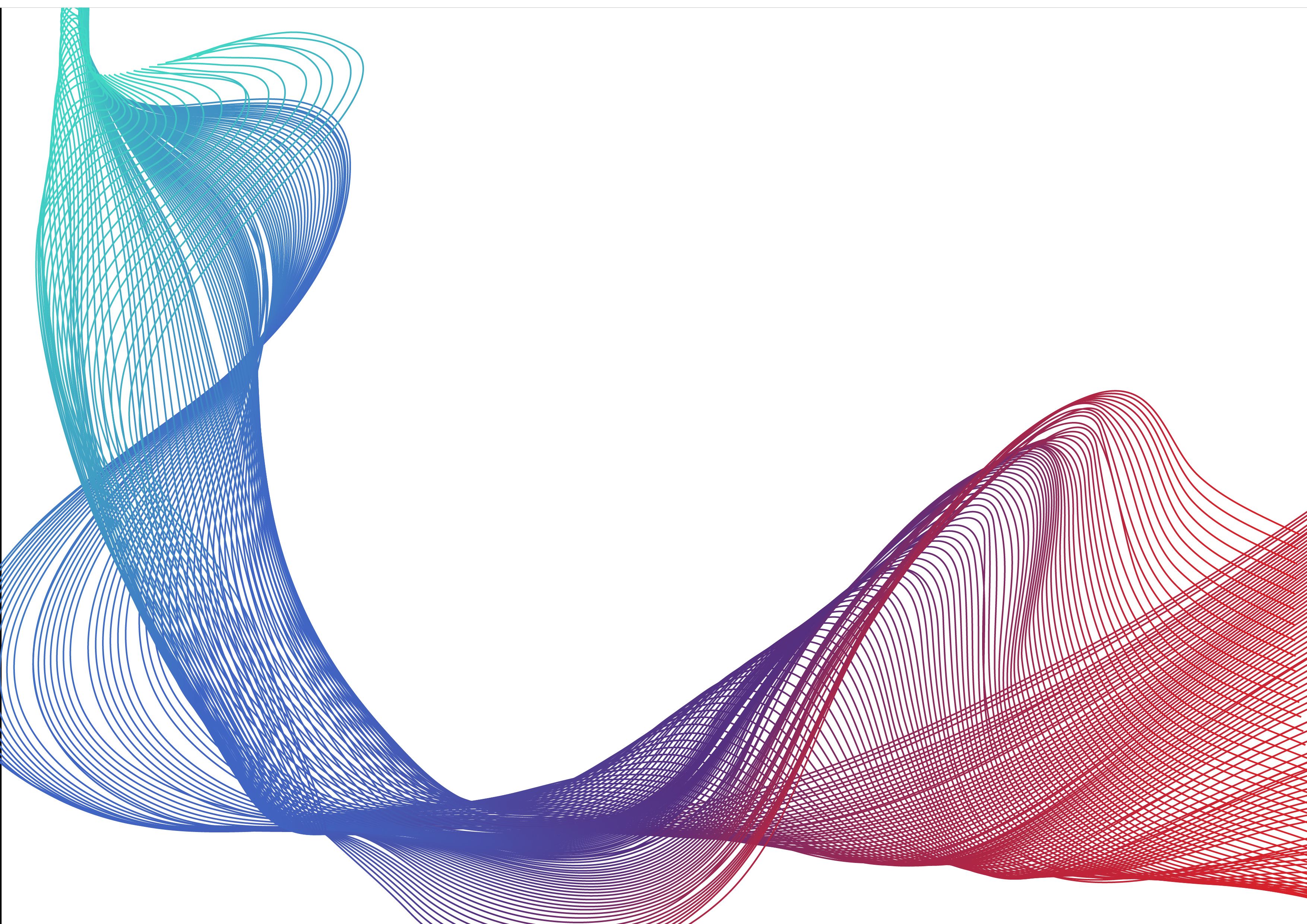 The Bragging Rights
Beginning her career as an industrial designer, Voice quickly landed in environmental design and has been in the field for the last seven years. In her current role, she creates branded and message-driven environments to help clients promote products, services and solutions, from health care to consumer electronics. Voice's colleagues say, "Her intuitive design sense and inspiring creative vision blend into designs that receive nothing but praise from everyone on the Impact XM team, as well as our clients." Voice says she's thankful to be part of an experiential creative agency that is making strides toward a sustainable future of events and hopes to continue to learn how to design with the environment in mind, as well as help influence education and training in the industry.
What do you love about this industry?
I love that the events industry is practically limitless for creativity. Sure, budgets are always a challenge, but I love a good puzzle. Problem solving is my thing. With each creative brief including wildly different brand objectives, I am constantly challenged to come up with engaging and effective spatial experience solutions to support a brand, message or initiative.
How can the industry better encourage employees to bring their true selves to work?
I think the industry can improve access to mental health services. There are a lot of sprints in this industry, and while it's great to have access to time off, I think having access to therapy or counseling with someone who understands the challenges in this industry will encourage people to be their best selves at work.
Greatest lesson you've learned so far in your career.
It's OK to not be OK. Not every design is going to stand out or put a stamp on the world. It's OK to take the time to let that frustration turn into a learning moment to be better the next time. When I think about my trajectory as a designer, it feels like magic that I can say I have grown and still have the caliber for continued growth.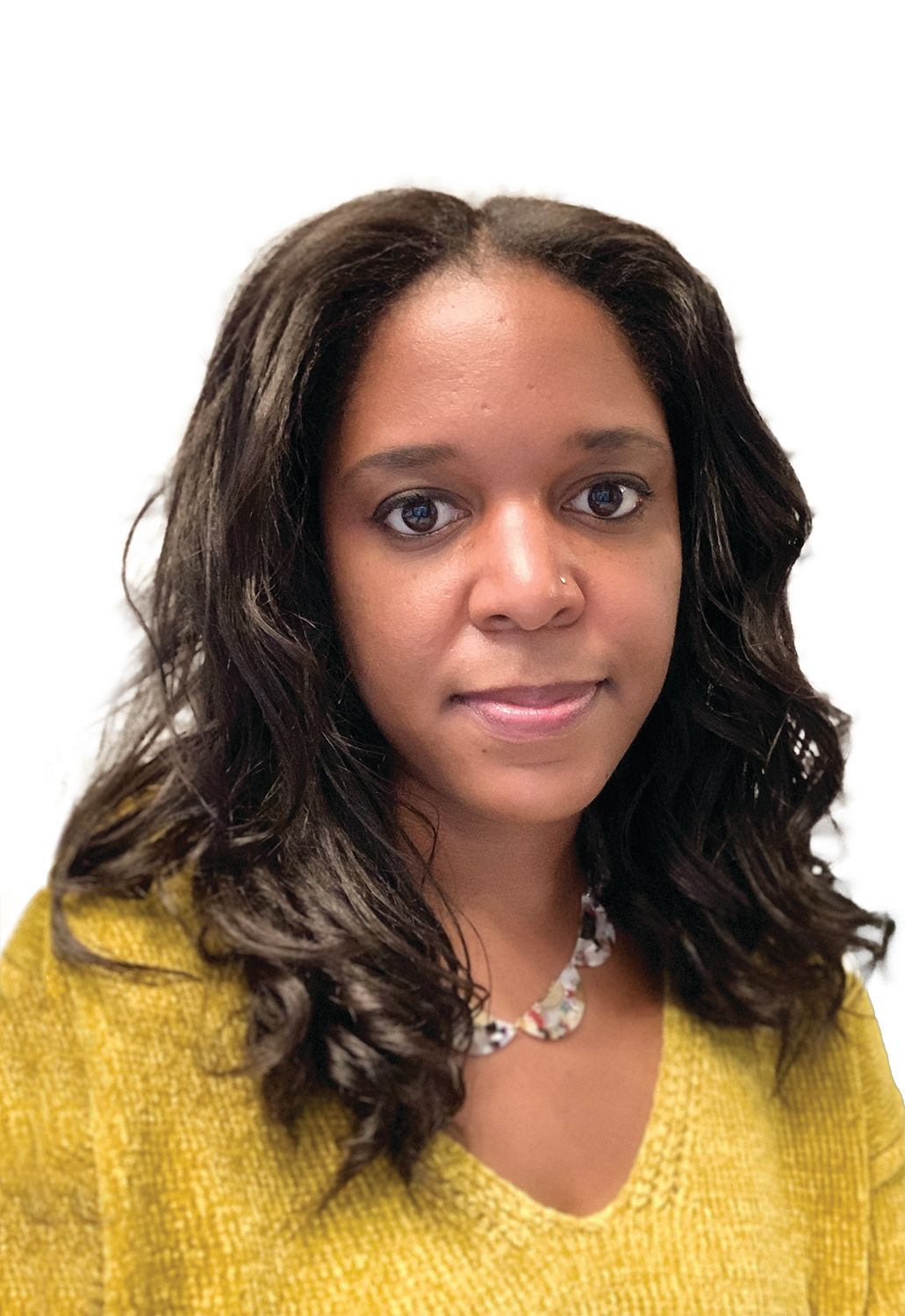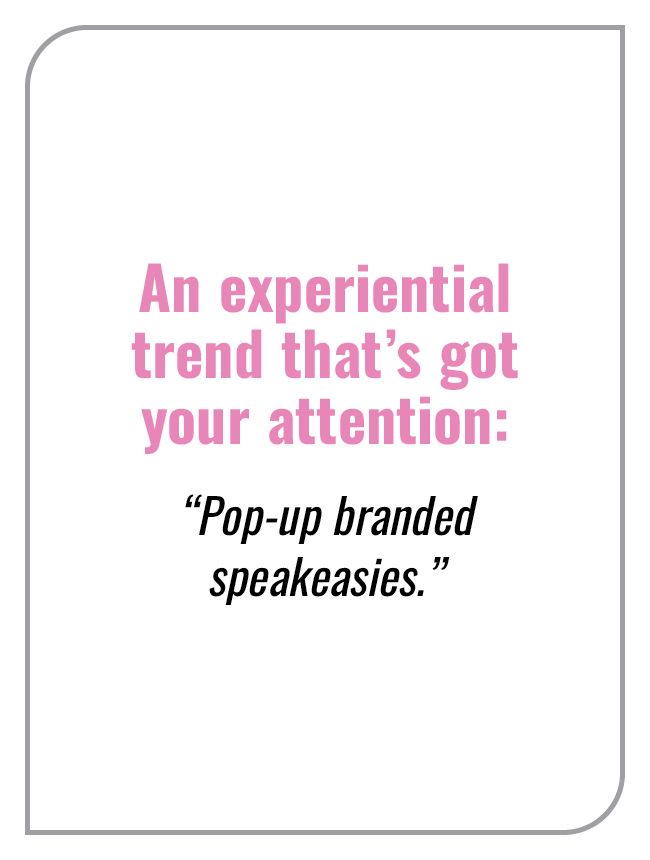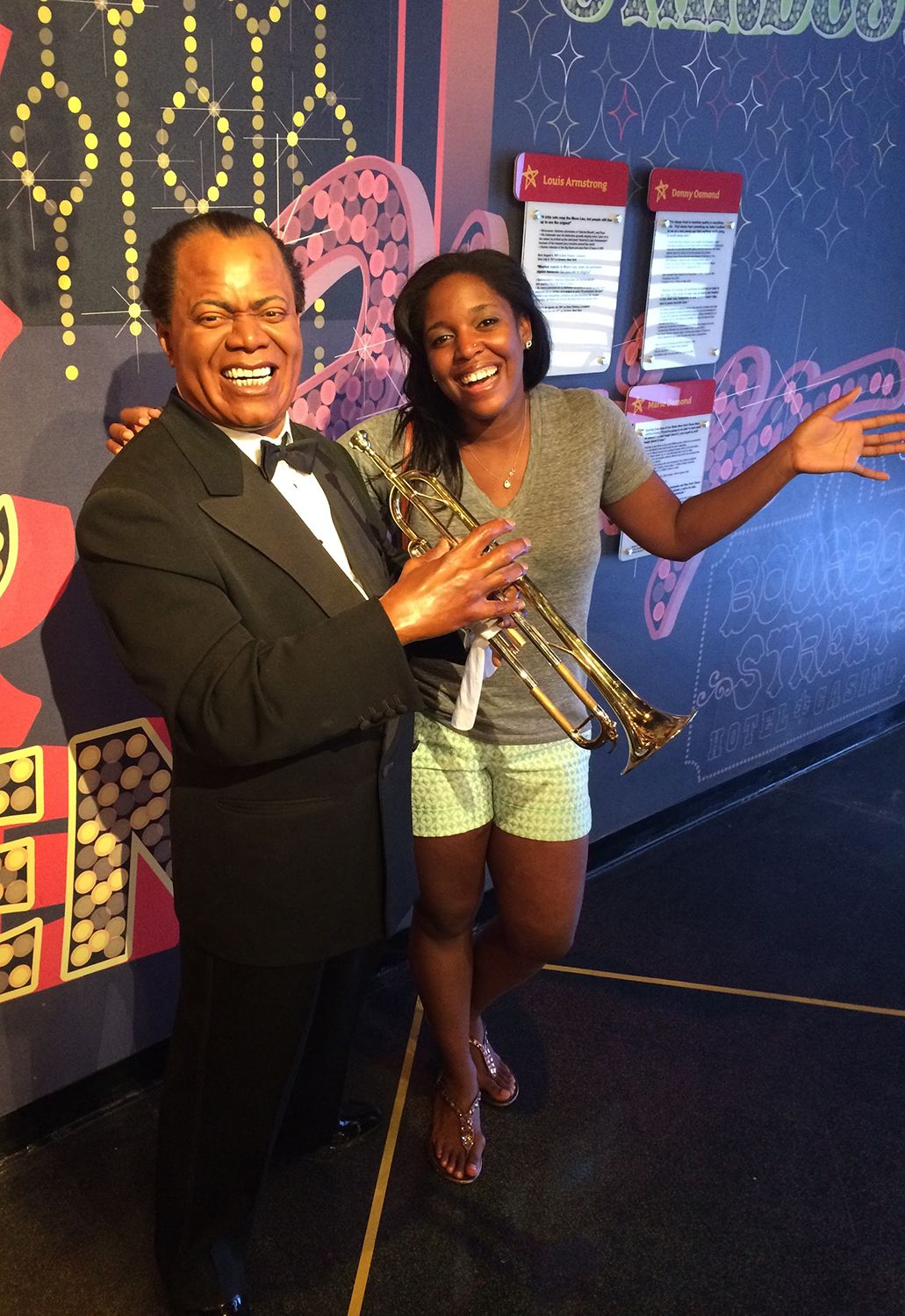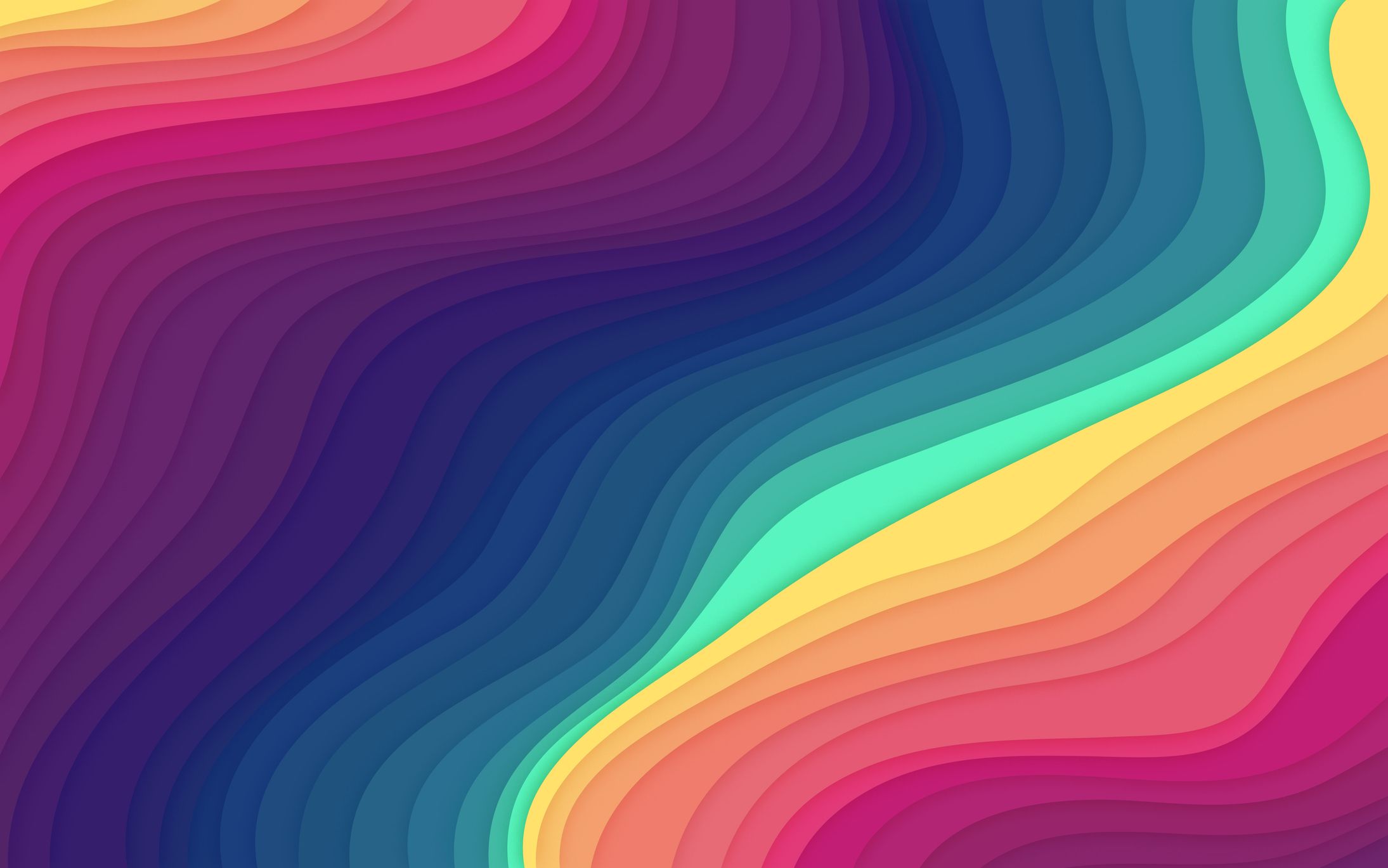 THOMAS GREUBEL
Lead-Experiential Marketing
Spotify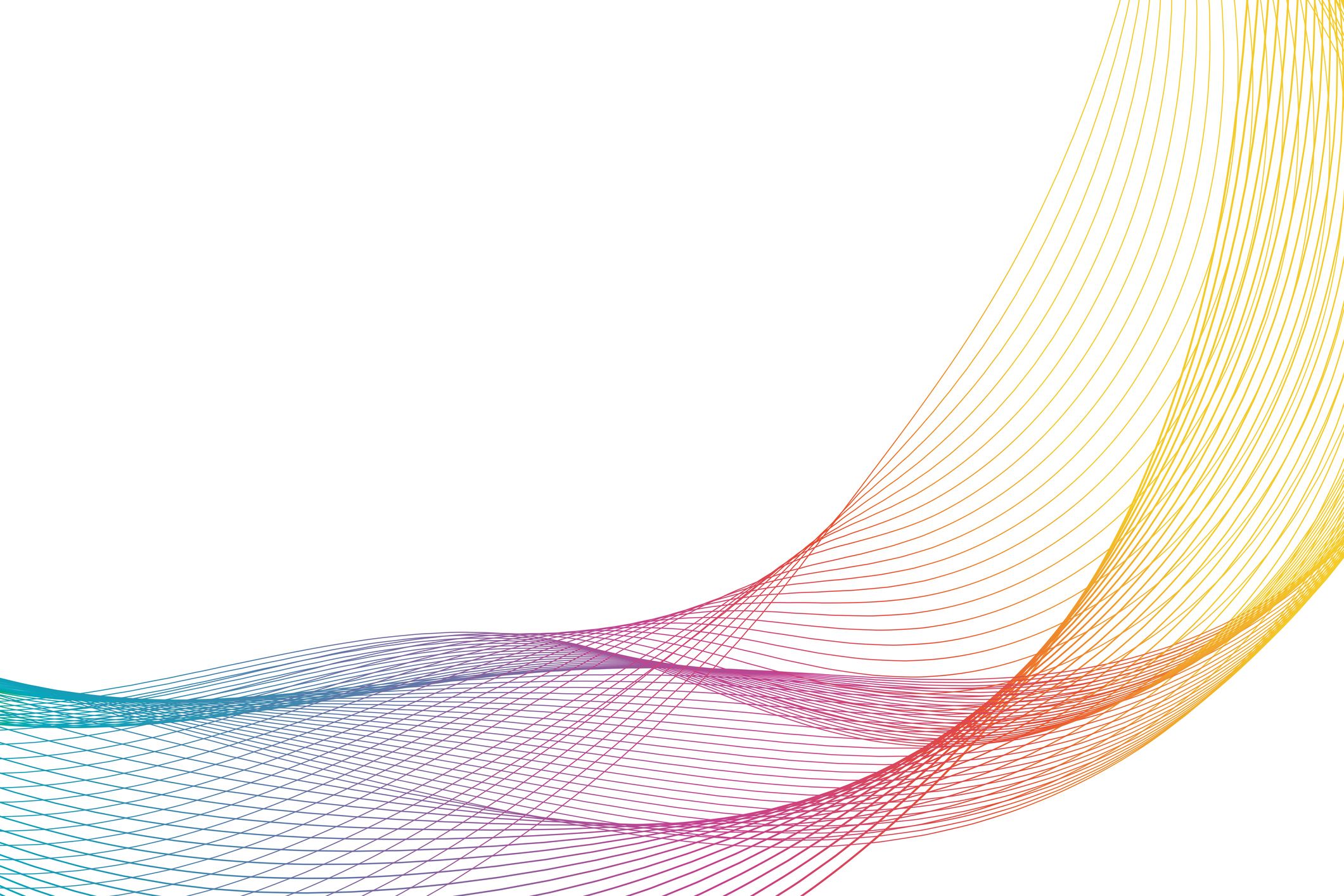 The Bragging Rights
As the longest running member of the experiential marketing team at Spotify, colleagues say Greubel is "the glue of the team, championing everyone around him." His role spans social impact work, industry tentpoles and sponsorships, including events for Spotify's new GLOW global music program, celebrating and amplifying LGBTQIA+ artists and creators; a Grammys experience featuring Best New Artist nominees; and activations for a partnership with Futbol Club Barcelona. Greubel is devoted to creating safe and inclusive spaces on-site and pushes the organization to look for and engage with partners who share the same values as the team.
How can the industry better encourage employees to bring their true selves to work?
Working in event production can feel incredibly overwhelming, especially when small issues and snags can feel like the end of the world. I have come to understand that prioritizing mental health, taking a solid break after an intense production, and being communicative with my manager and team when experiencing burnout, has helped bring out the most creative version of myself, resulting in the best work I've produced.
Greatest lesson you've learned so far in your career.
I am reminded almost every day of my career that in our industry, no two events are ever going to be the same, and something is almost certain to go wrong, no matter how organized and prepared you are. Sure, this keeps us on our toes at all times, but it has really forced me to embrace a problem-solver mindset when on-site, which has translated to my personal life.
Where do you predict the industry will be in the next five years?
While events are not inherently sustainable, I am passionate about implementing policies and practices into my team's approach so that we can lead by example and set a new standard for industry fabrication, merch and swag, food and beverage, and every other aspect of creating lifelong memories. We can all do small things to contribute to a much larger impact, create a more sustainable future for our planet, and inspire thoughtful practices in our daily lives outside of work.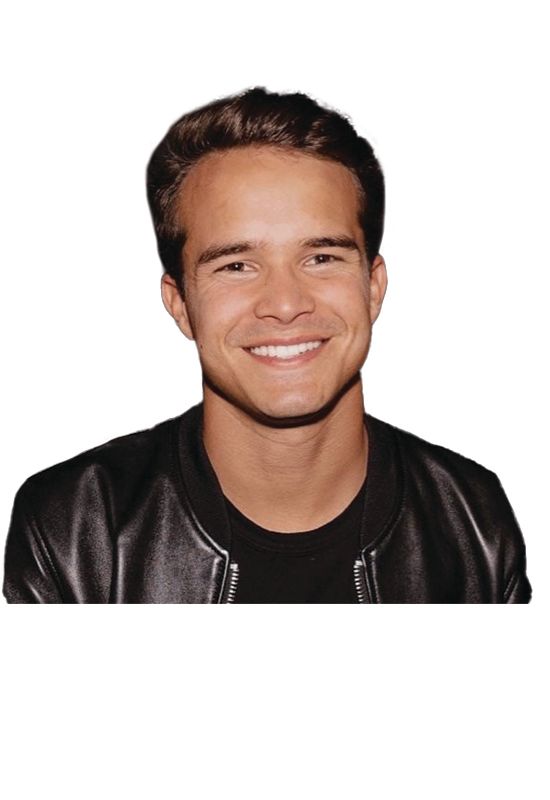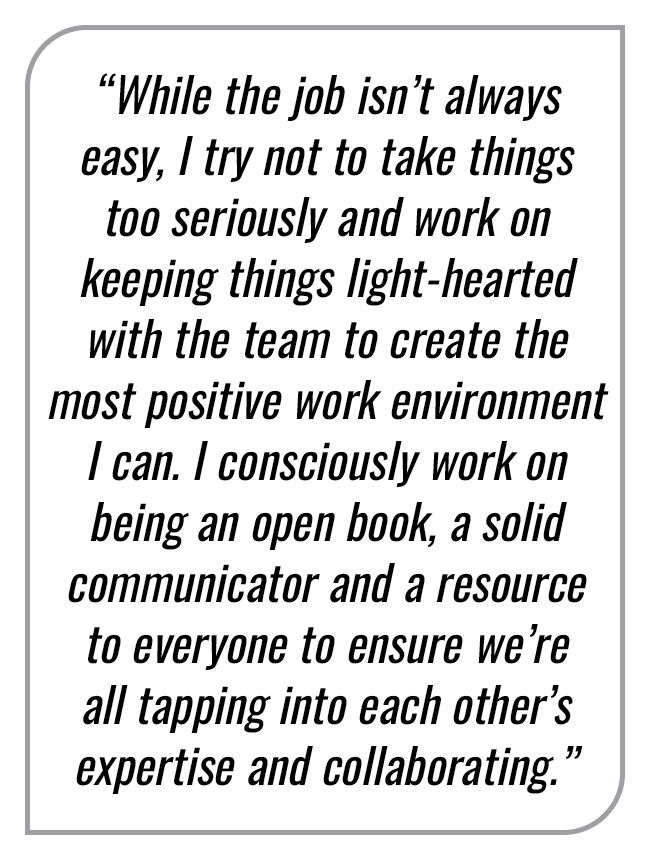 COLE HAUSCHILDT
Director of Strategic Solutions
3D Exhibits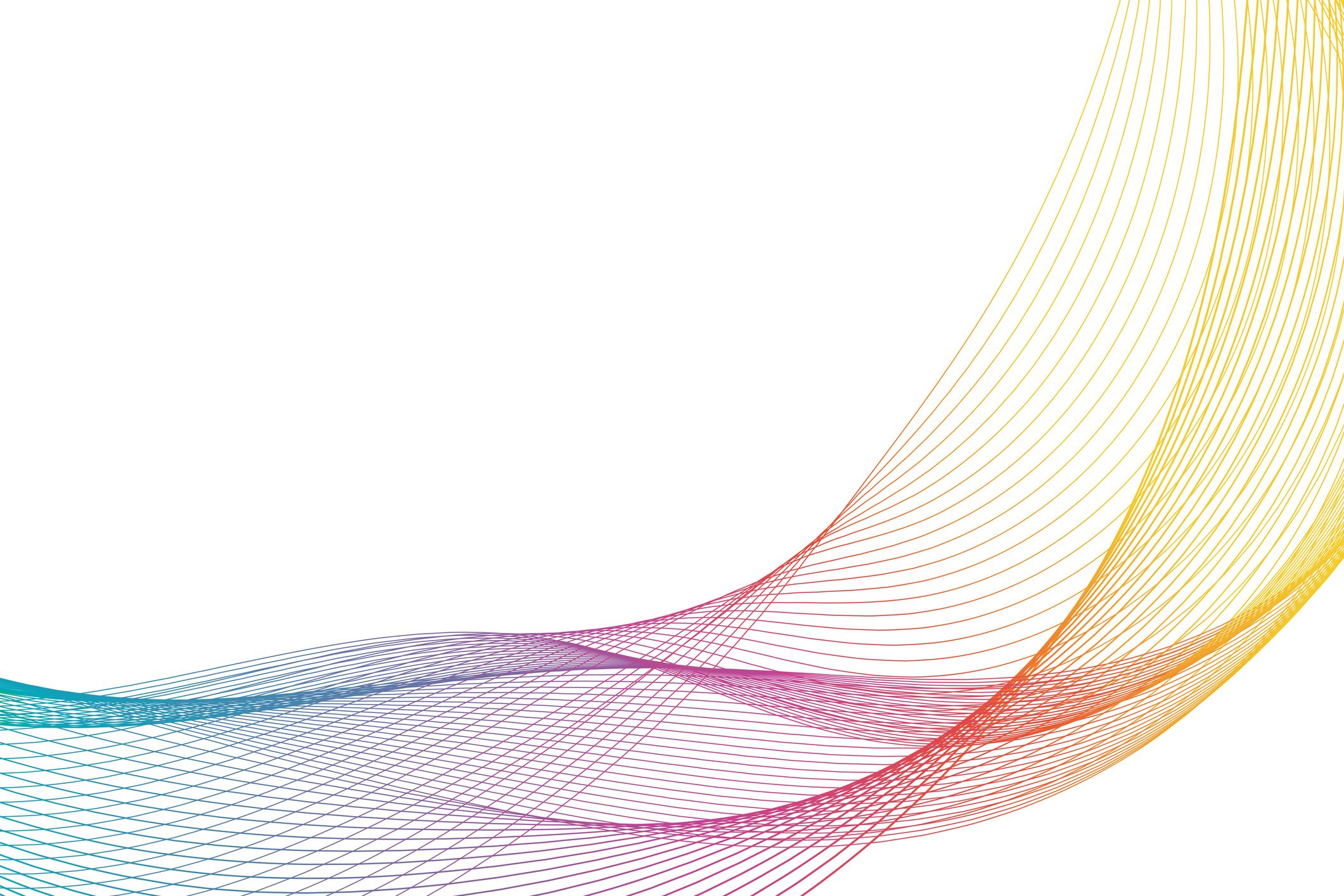 The Bragging Rights
Colleagues say Hauschildt has a unique ability to understand any audience's "distinctive characteristics and needs." It's a perspective that helped propel his career from intern to strategy lead for clients such as Tattooed Chef at National Products Expo West, where Hauschildt helped create an experience that welcomed attendees to a "family meal in a home" and captured the brand's embrace of travel, music and street culture. Leveraging a three-point approach to campaigns (attract, engage, educate), Hauschildt's marketing specialties include brand identity, market strategy, mobile and web integration, social media, art direction and graphic design.
An experiential trend that's got your attention?
Data-driven art installations that humanize big data trends. By transforming complex data sets into visually captivating and relatable narratives, these installations make data more accessible and meaningful to people. This trend not only showcases the potential of merging technology and art, but also highlights the importance of data in our lives and how it can be utilized to tell compelling stories. It offers a unique way to bridge the gap between data analytics and human emotions, sparking conversations and promoting a deeper understanding of the world we live in.
Greatest lesson you've learned so far in your career.
The greatest lesson I've learned in my career is to allow myself to be humbled. It's recognizing that I don't have all the answers and that there is always more to learn. It's also about embracing feedback, being open to different perspectives and acknowledging that growth comes from acknowledging our limitations. By staying humble, I've been able to continuously learn, adapt and improve, leading to personal and professional growth that I wouldn't have achieved otherwise.
How can the industry better encourage employees to bring their true selves to work?
Encourage employees to showcase their talents and shine in front of clients, which fosters confidence and pride in their work. Cultivate an open and inclusive culture that values diverse perspectives and promotes open dialogue between employees and leaders alike. And provide opportunities for professional development aligned with individual aspirations beyond what just appears surface level.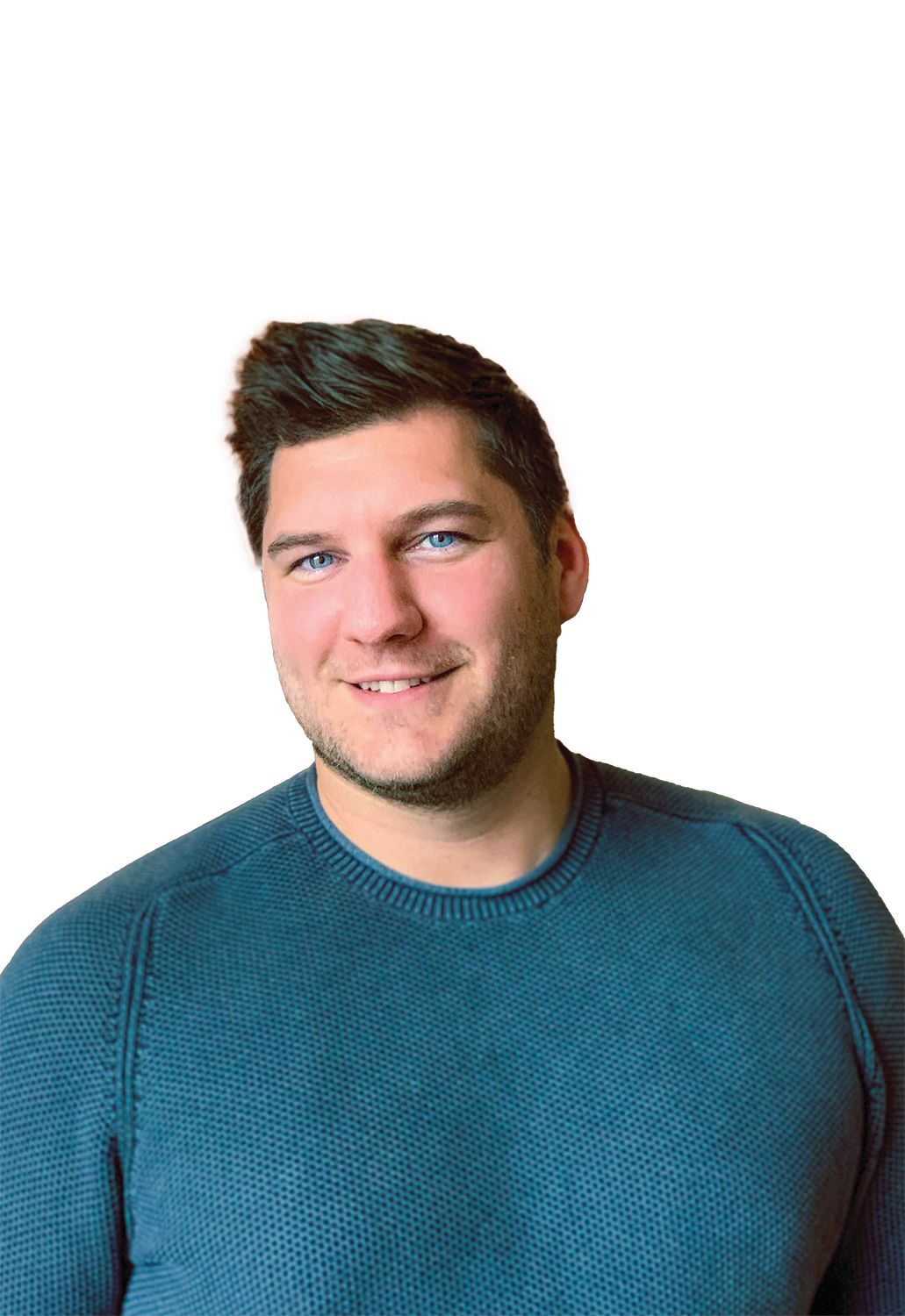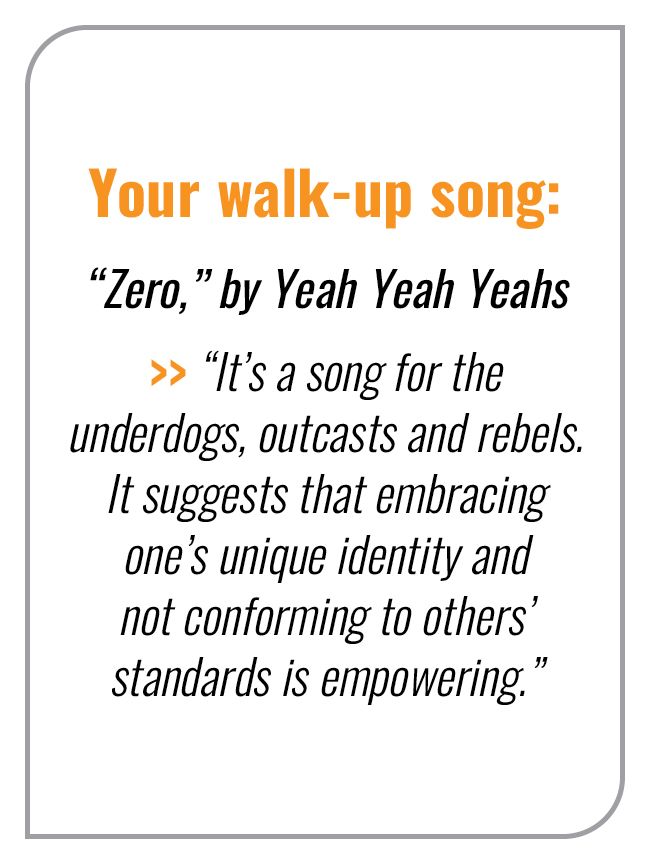 ROGER MAHUSAY
Associate Manager-Media/Public Relations Events
T-Mobile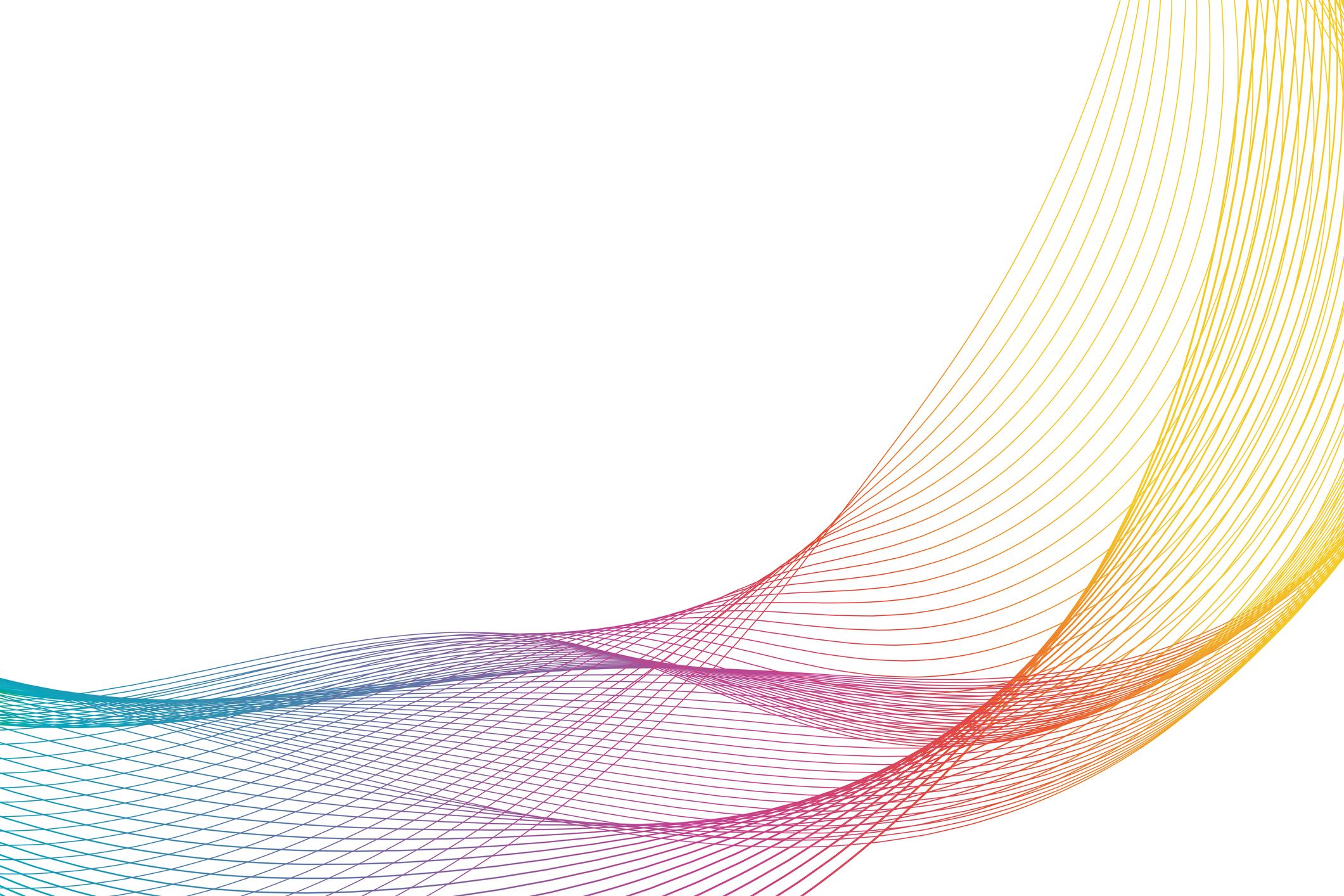 The Bragging Rights
Born in the Philippines and raised in Anchorage, AK, Mahusay describes himself as a proud gay Asian American veteran of the Air Force who also happens to be a biologist, an MBA graduate, loving husband, dog and plant dad, and a brand storyteller. Beginning his career at T-Mobile 12 years ago as a front-line retail employee, Mahusay quickly racked up Winners Circle award trips multiple times and became inspired by the intricacies of event planning—joining the events team soon after. Colleagues describe him as "instrumental" in the continuous development of Winners Circle and PEAK programs, among many other large-scale events within the company.
What are you most proud of so far in your current work?
My part in strategizing and bringing to life T-Mobile Pride Events alongside our DEI organization. If you told me five years ago while I was still working in a retail store that this is what I would be doing, I would have laughed and walked away. But I was able to start from the ground up and find opportunities in my company to get myself to corporate event management. Being different makes us stronger, and I embraced my uniqueness and forged my path toward my goal.
What do you love about this industry?
This industry has challenged me to think outside of the norms and ensure everyone has a voice. One day I am planning an incentive event for thousands of people in Miami, the next I am in Kansas City managing a drag show and Pride parade, and next thing you know, I am in an NFL Draft or MLB sponsorship pre-party. I can't stress enough how being different makes you stronger.
Describe the role of mentors in your work life.
One of the biggest things I have learned in my professional journey is the importance of people that push and challenge you. I have been fortunate enough to have mentors that forced me to step outside of the box and think innovatively on how I can make a big impact. I have mentors since my younger years in the Air Force until now in my current role in T-Mobile. No matter who they are, my mentors have showed me the importance of authenticity, servant leadership, integrity and respect for people.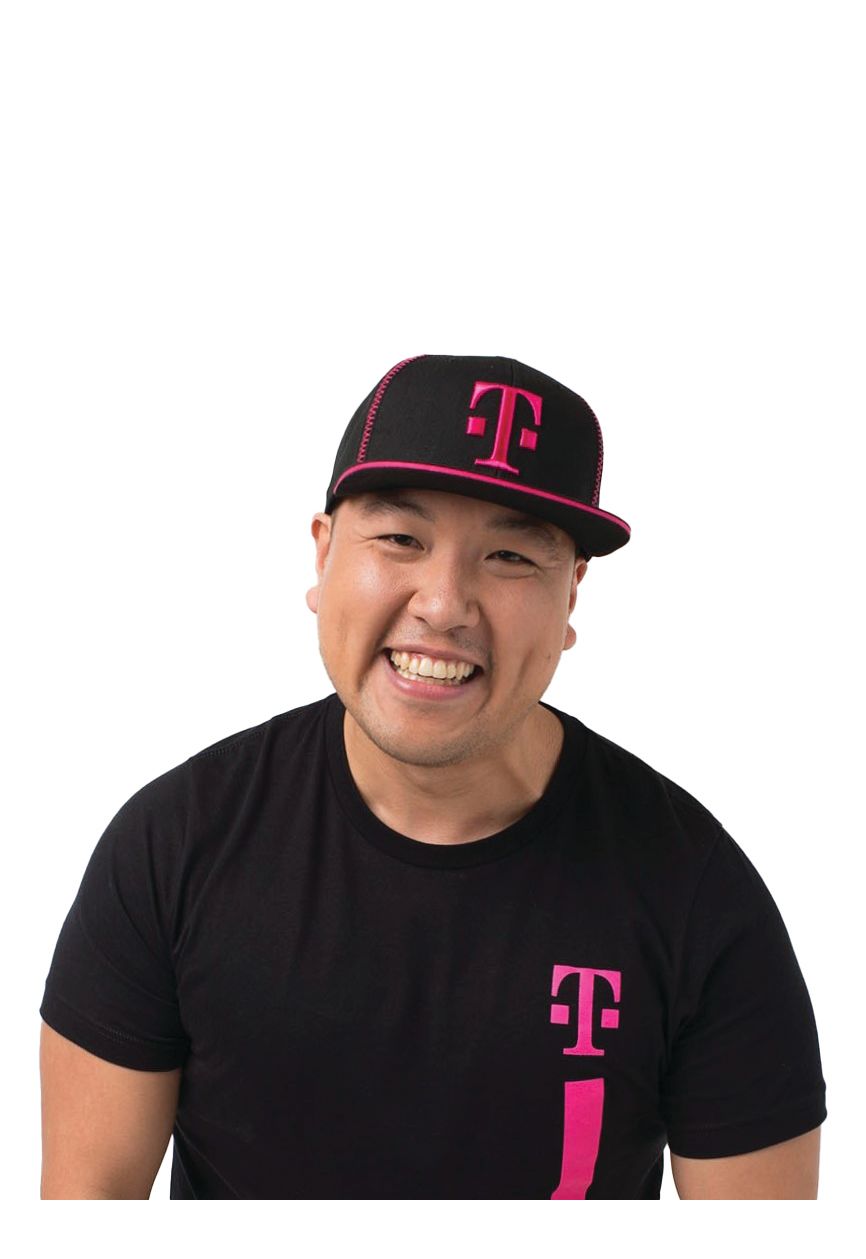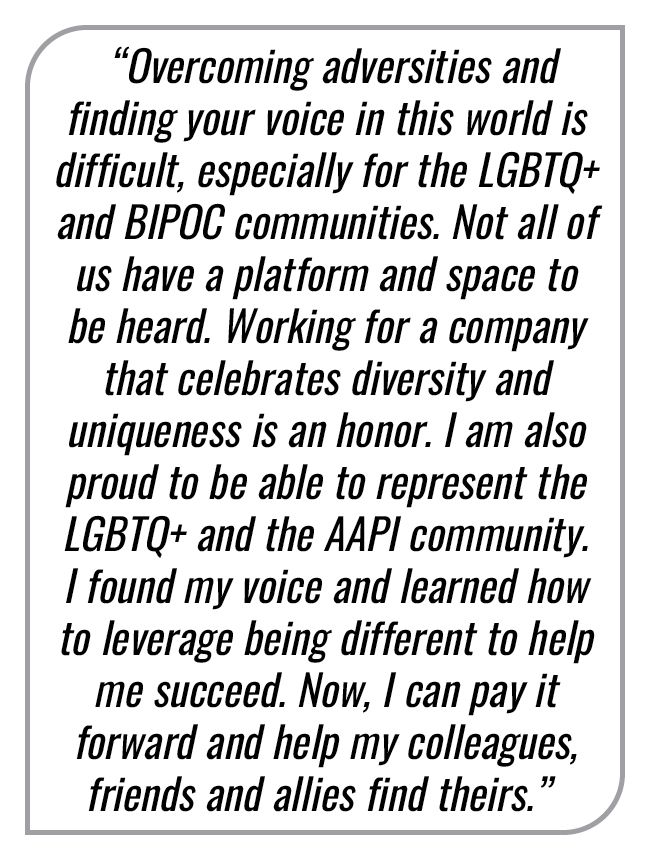 JAKE MCINTYRE
Director of Business Leadership
Momentum Worldwide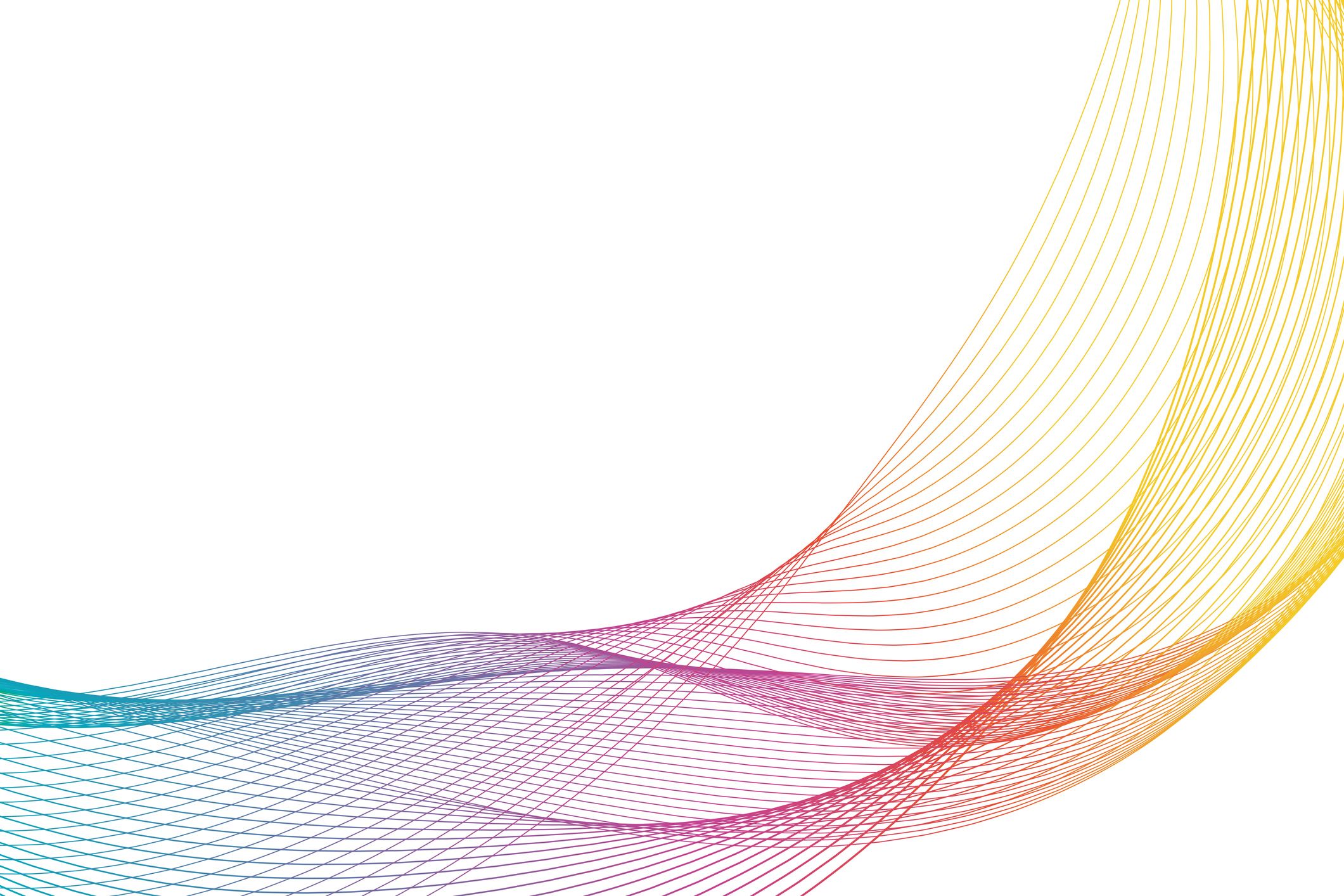 The Bragging Rights
McIntyre concentrates on the American Express client's b-to-b vertical at Momentum, leading projects spanning customer, prospective and internal events for the brand. A "jack of all trades," McIntyre has experience in account management, business development, production and everything from live entertainment, trade shows, festivals and immersive activations to conferences and summits. "I strive to lead teams where everyone feels invested in the project, can bring their authentic self and knows they can share their ideas. A good idea can come from anyone in any department," McIntyre says.
What do you love about this industry?
I love the weird problems we get to solve and how event people are not fazed. You know a real event person when you hear a request others would get stressed over or think is impossible and your first thought is: OK, who can I call and how much will it cost to solve this? I also love that we're really all one team. It doesn't matter your title—if the doors open in two hours and load-in was stalled, we're all setting flowers, putting down place cards, organizing merch or cleaning up trash.
How can the industry better encourage employees to bring their true selves to work?
First, it's on leadership to show up and be authentic and human with employees, clients and teams. They need to set the example for the wider team and set the tone. I've been fortunate in my career to have had a number of out queer bosses and queer colleagues who made me feel safe to define what my true self is professionally and not feel I had to hide any part of myself. Working virtually so much means we lose the in-between water cooler or desk chat moments. So, I try to share small details or things outside of work with colleagues, and even clients, so that others feel comfortable sharing, too. This approach gives more color and texture to my work persona and reminds everyone that we're all people and not just work robots.
Greatest lesson you've learned so far in your career.
Minimal is not really my style so here's a handful of lessons from my career so far: Honey attracts more than vinegar in dealing with people. Double check, double check, and then triple check. Ask more questions. It's not "no"—it's: That will take X amount of money and Y amount of time to do.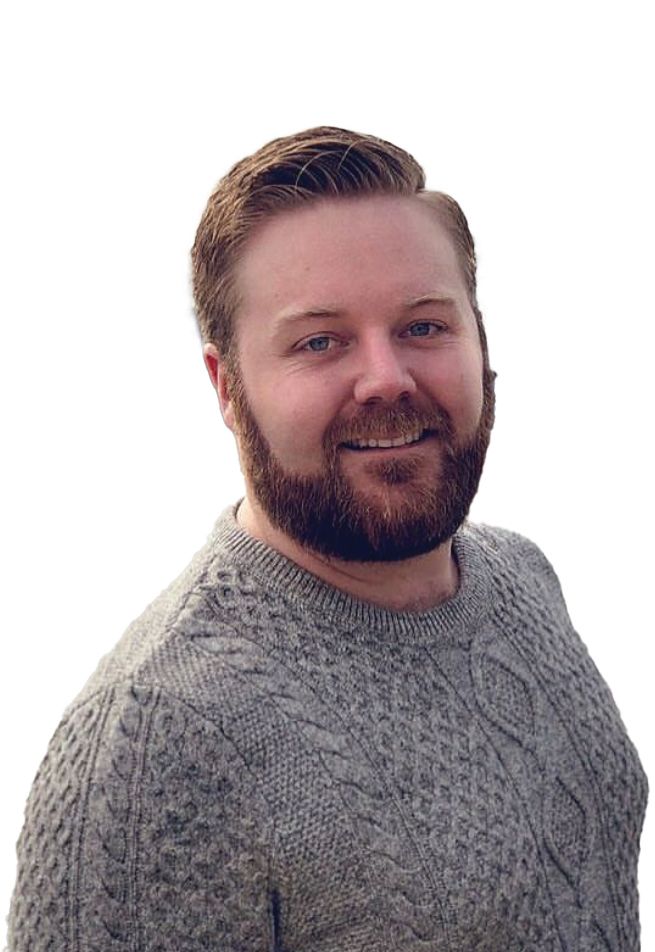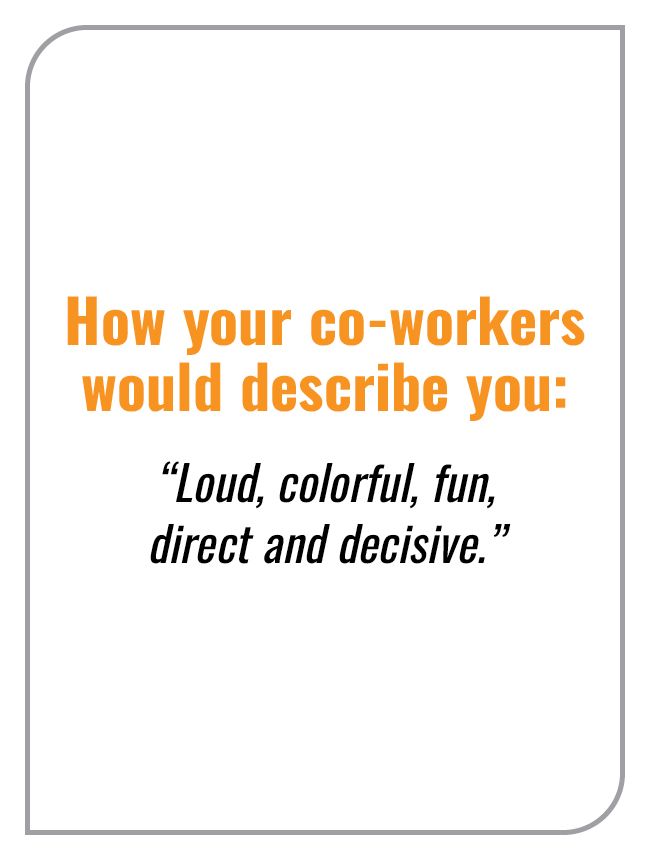 SARA RAVID
Creative Strategist
Industria Creative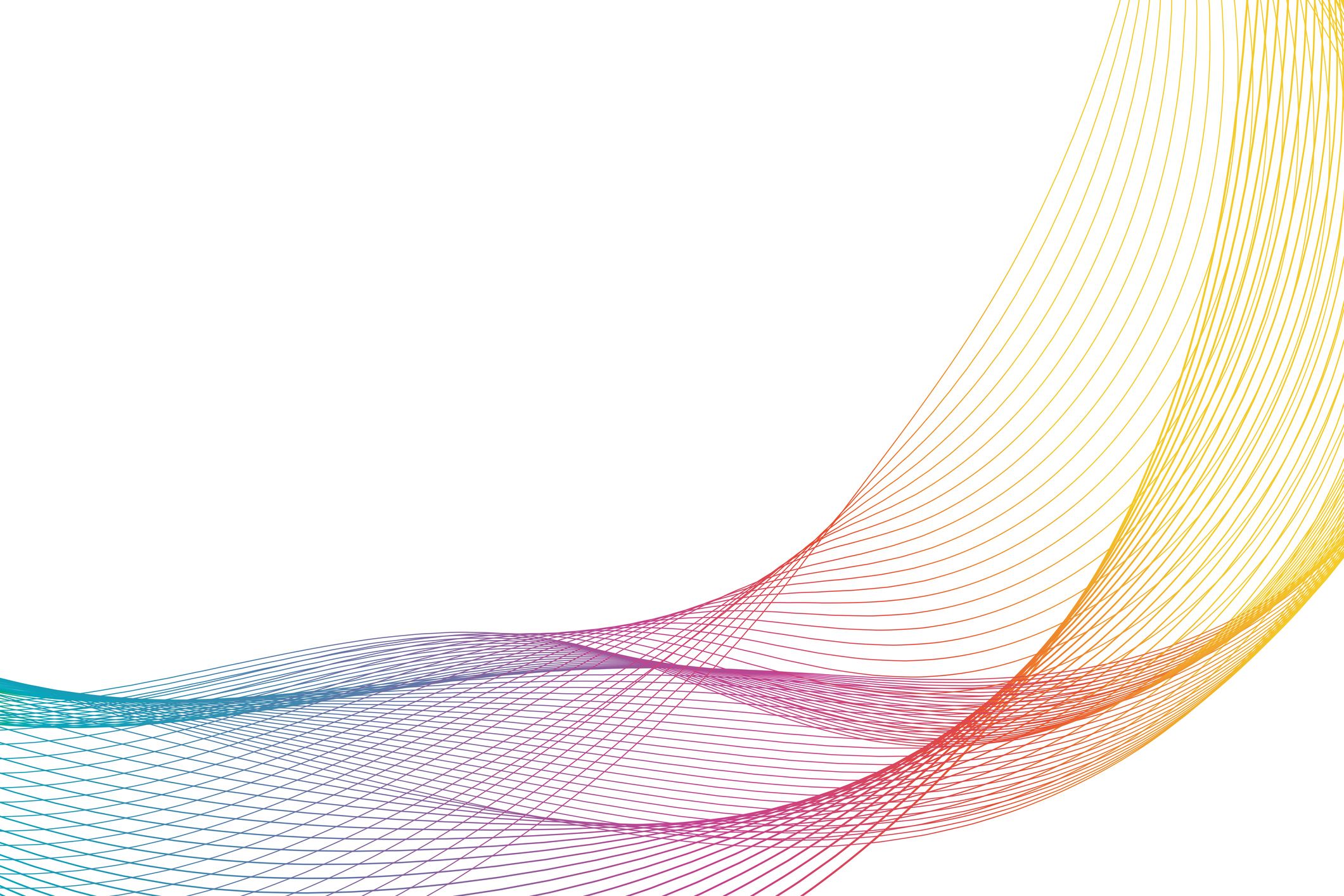 The Bragging Rights
"I've always loved being in the room where 'it' happens—that special something—the magic, energy, and excitement," says Ravid, whose career began in theater, where she developed the ability to dive deep into narrative development. That experience, which led to a role creating nightlife and community events for the queer community, would eventually lead Ravid to her "home" as a creative strategist with Industria Creative where she develops strategies for clients like MAX, Showtime, YSL Beauty and Old Navy.
How can the industry better encourage employees to bring their true selves to work?
Embrace the unfamiliar with open arms and a sense of humor. Also, invest in it. Hire DEIA consultants, bring training into the workplace, etc.
Describe the role of mentors in your work life.
I have been blessed with a ton of incredible mentors throughout my career—they have been integral in helping me make connections and furthering my career, but the great ones function also as friends and sounding boards. The best ones, however, were the mentors that didn't pull me up with them to wherever they were—they led by example and empowered me to forge my own path.
Where do you predict the industry will be in the next five years?
The industry will continue to become more interdisciplinary, merging further with technology, social media and art. As we continue to discover the possibilities of AI, we'll utilize it to create hyper-personalized, targeted work. A lot of people are fearful of this technology, but we were scared of the internet, too, and now we can't imagine life without it. I also think that brands will lean even further into authenticity by creating original content and experiences that aren't explicitly branded, but bring consumers into the lifestyle or vibe of how the brand wants to be perceived.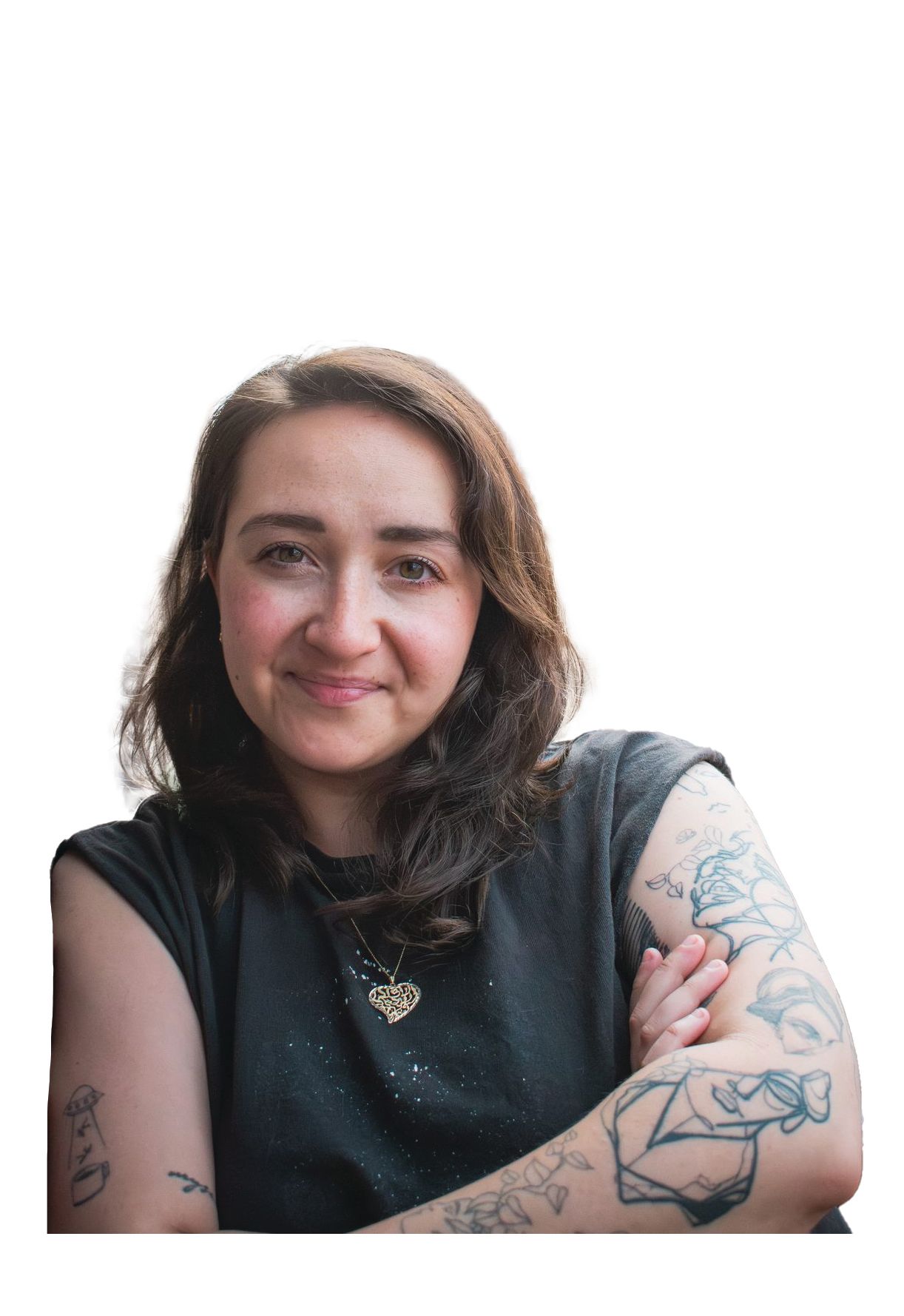 CHARLIE STREIT
Senior Associate Producer
Grubhub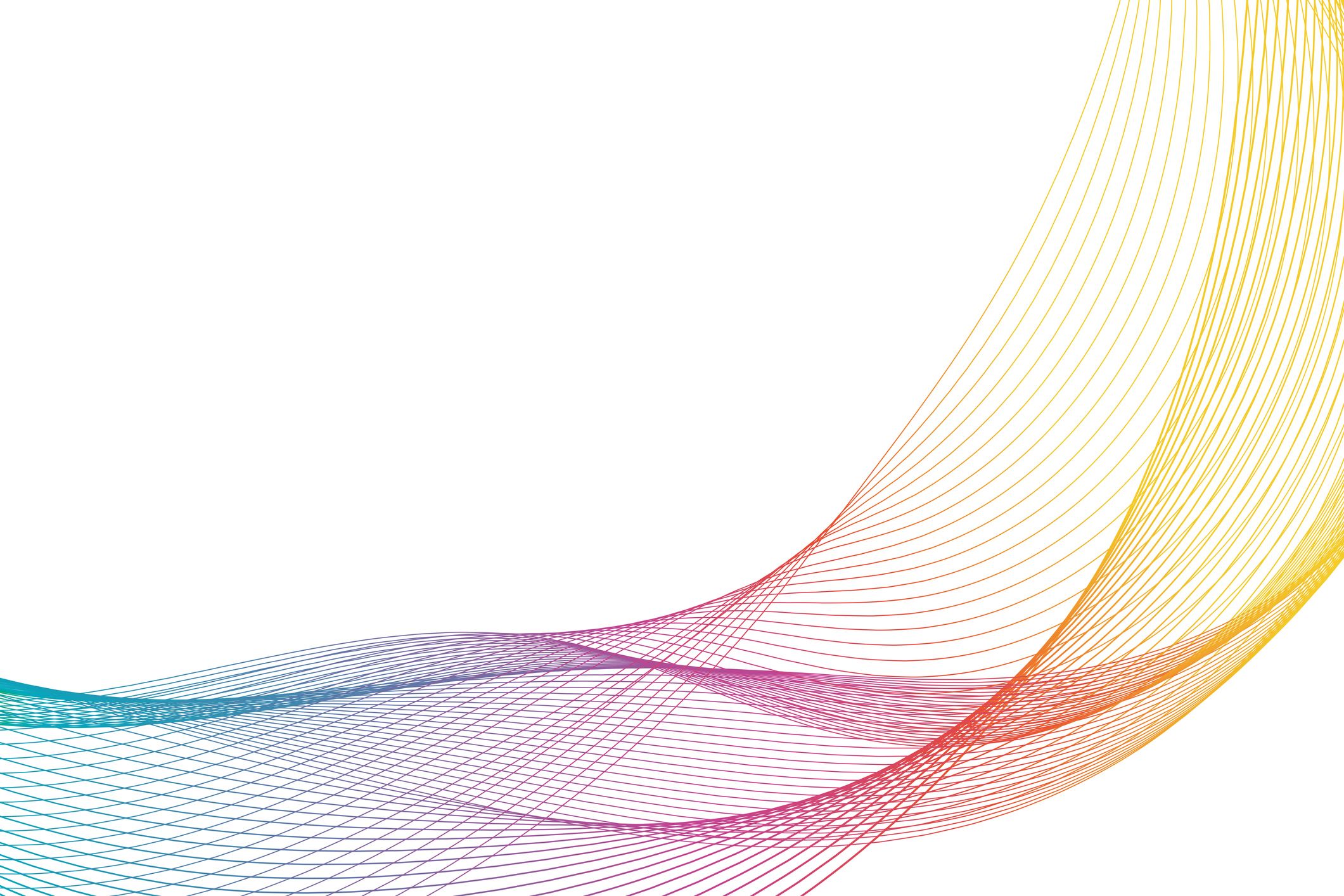 The Bragging Rights
Amid the fluid nature of the business at Grubhub, colleagues say Streit has a calm demeanor that keeps the entire team assured and confident that things are "handled." Past experience on the agency side across brand partnerships, events, multimedia content for social, web, radio and OOH, no doubt, contributes to a well-rounded perspective. Recent work includes managing a sponsorship footprint at League of Legends championship events and activating a partnership with Amazon to drive consumer awareness for "Tune In & Takeout," a concept created to help viewers figure out what to watch and then what to eat (the program included a ghost kitchen, Marvelous Café and a pastrami-inspired martini consumers still rave about). "It wasn't the project results or reception that made it my proudest professional moment, it was the cross-functional collaboration it took to bring it to life," Streit says.
Who or what inspires you?
I get inspired that an event can bring people from different backgrounds with differing views to one place to experience a moment of togetherness, like rocking out to a collective favorite song, running at the same pace in a marathon or enjoying the perfect meal in the perfect place. A big, unified, emotional response is inspiring.
How can the industry better encourage employees to bring their true selves to work?
Diversify the voices your cohort is hearing from. Not only within your workplace, but explore outside voices. Bring in leaders to speak who may resonate with an audience differently. There doesn't always have to be a direct correlation between a company goal and the speaker's background. Let the audience connect the dots with how their success and techniques can relate to their current roles and ideal professional direction.
Greatest lesson you've learned so far in your career.
Don't say "no" in first-round brainstorms. There is a space for "no" further in the process, but initial brainstorms are for letting ideas run wild-ish. Listen, let everyone speak, encourage ideas, find additional ways to gather ideas outside of sharing in a group setting, and then determine feasibility and refine after with the core team.