Transportation Archives - Page 7 of 7 - Event Marketer
Boeing's 747-8 reveal took place in one of its gigantic manufacturing bays at its Everett, WA, plant. More than 10,000 Boeing employees, their families, media and a select group of industry VIPs watched in awe as an enormous 61-foot by 225-foot drape dropped dramatically in front of the new plane. But to make that happen,...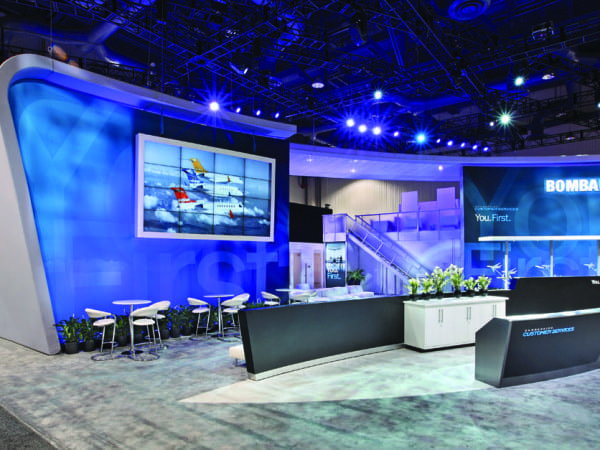 At aviation shows, displays that play off of the concept of wings and flight are pretty standard. To make its National Business Aviation Association exhibit more dynamic and engaging, Bombardier enhanced a series of rectilinear architectural structures and aerodynamic spaces with large video walls. The effect gave the exhibit a sense of movement that uniquely expressed...