Beaverton, OR – October 19, 2016 – Opus Agency has added three senior-level members to its Account Management team, enhancing the agency's ability to keep pace with its customers' ongoing growth in the experiential marketing space.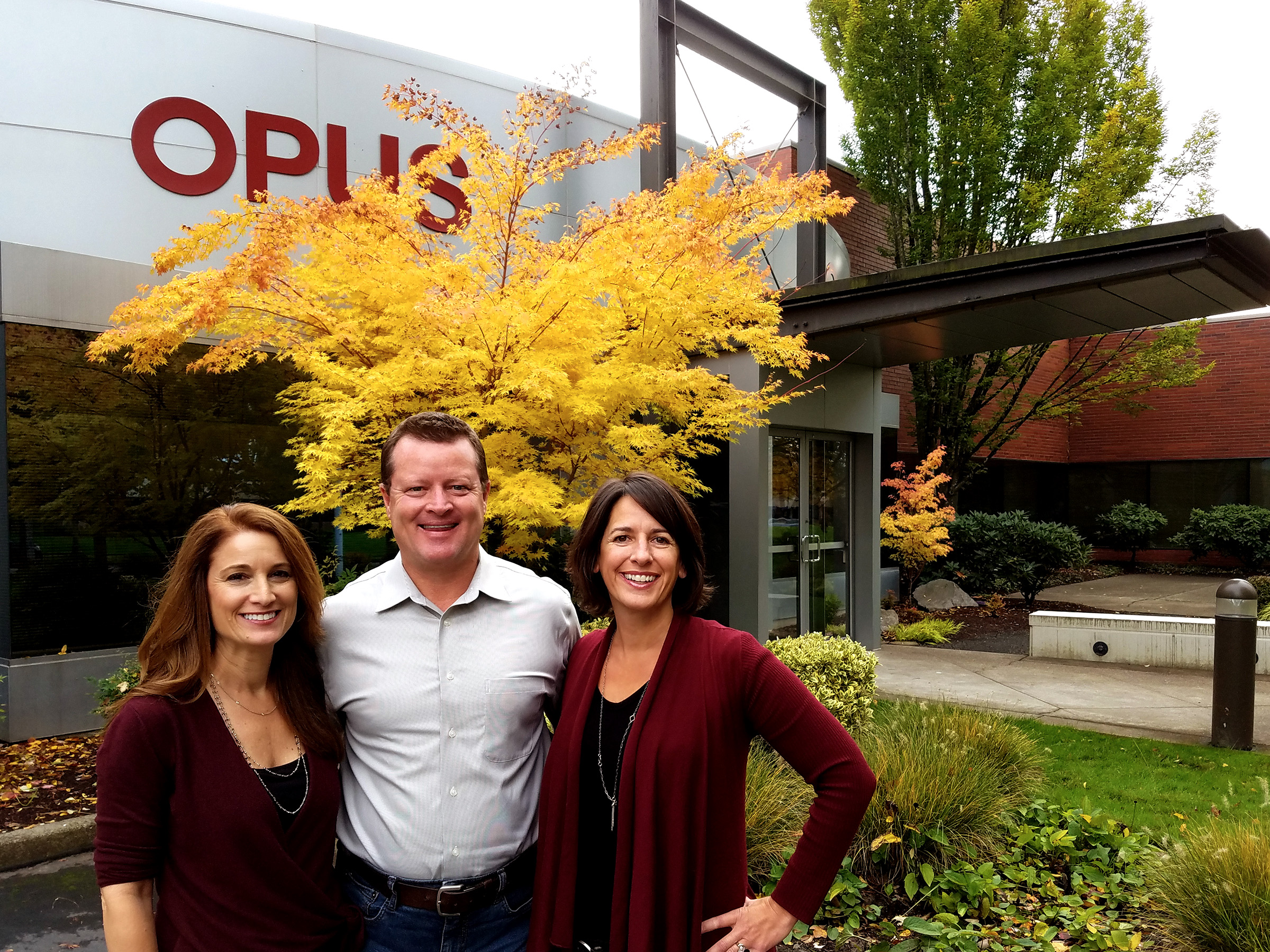 "We're incredibly excited to be able to add these industry veterans to our team," said Executive Vice President of Global Accounts Kristin Waters. "Their considerable agency experience and knowledge of the technology world will further enable the sort of strategic thinking we employ to drive our customers' success."
Lisa Ferguson, Rhonda Scher, and Scott Oliker are all stepping into roles as Senior Account Executives. All three are based in the San Francisco Bay area, and bring with them considerable events industry experience:
Lisa Ferguson has been in the events industry for more than 25 years, having cut her teeth managing tradeshows, roadshows, events, and onsite programs for corporate marketing teams. She made the switch to a business development focus 15 years ago, leveraging her aptitude for relationship-building to establish herself as a true strategic partner to her clients.
Rhonda Scher joined the Opus team after most recently working on the agency side of the events industry, with a particular focus on the technology sector. Her extensive expertise in new business development and strong relationships will help position Opus for continued growth in the vertical.
Scott Oliker brings 30 years of experience in the hospitality and event planning sector, previously working alongside well-respected brands in the private equity, talent management, and career planning industries. With his passion for the events industry and background as a professional athlete, Oliker was drawn to Opus in part as a result of the agency's team-centric culture.
Substantial growth is nothing new for Opus—the agency was recently once again named to the Inc. 5000 list of fastest-growing private companies in the U.S. Sustained increases in revenue are due in part to a focus on strategic, directed expansion within the company's ranks, driven by growth across the agency's entire portfolio. An ongoing investment in senior-level talent will enable Opus to continue to build upon this momentum, while deepening the agency's knowledge base and expanding in-house expertise.
"It's always exciting to add new talent to your team, and these three have hit the ground running," Waters added. "I can't wait to see what new opportunities and capabilities result from this growth."
About Opus Agency
Opus Agency is a brand events and marketing agency. We create and manage hundreds of events and campaigns every year, all over the world, including strategic executive-level summits, immersive brand experiences, and conferences with 30,000 attendees. We have amazing people who share strong values, and a specific methodology that ties everything we do to customer success. We call it TeamCS™.