We have news! Moderne Communications has officially rebranded under the moniker "No Boundaries Experiential Marketing Agency." The rebranding launches two of our core divisions, Moderne Media and Moderne Strategy. These divisions expand upon the agency's core experiential services, now operating under the name of Moderne Experiential. While each division's offerings have always been a part of Moderne's core capabilities, they now have been brought to the forefront as their own entities to support our explosive and expansive growth.
"We couldn't be more excited for this announcement. Given our upward trend and extremely successful 2016, it made sense to solidify each discipline as their own division. Moderne has consistently brought to the table full packages when it comes to experiential marketing. Media and strategy are at our core just as much as experiential and there is no better way to embody this than as the "No Boundaries Experiential Marketing Agency," explained Joe Mastrocovi, Moderne's CEO and Founder.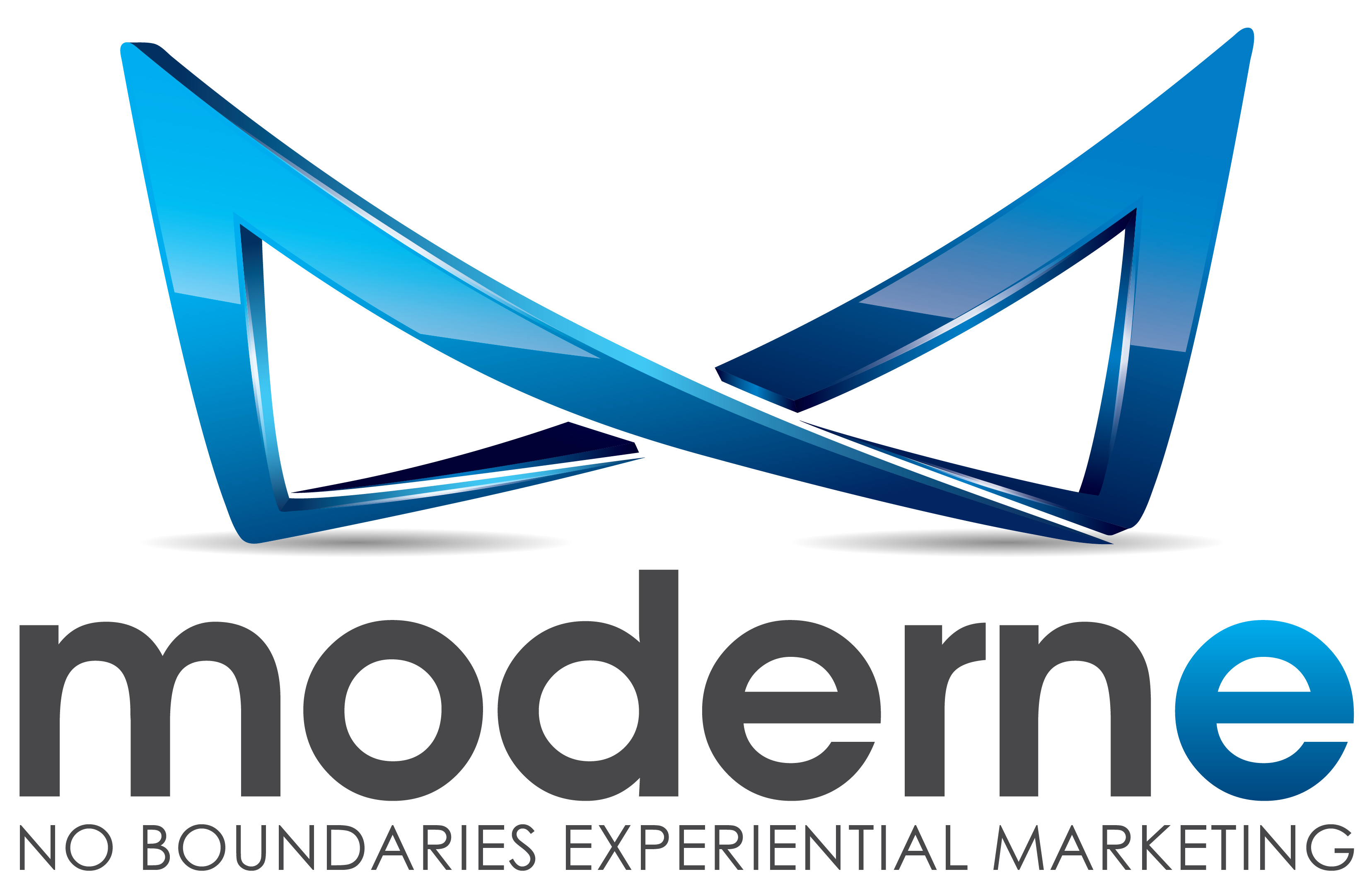 To read more about our rebrand, click here for our press release.