Choose your partner wisely; Event-Staff are the face and mouthpiece for your brand!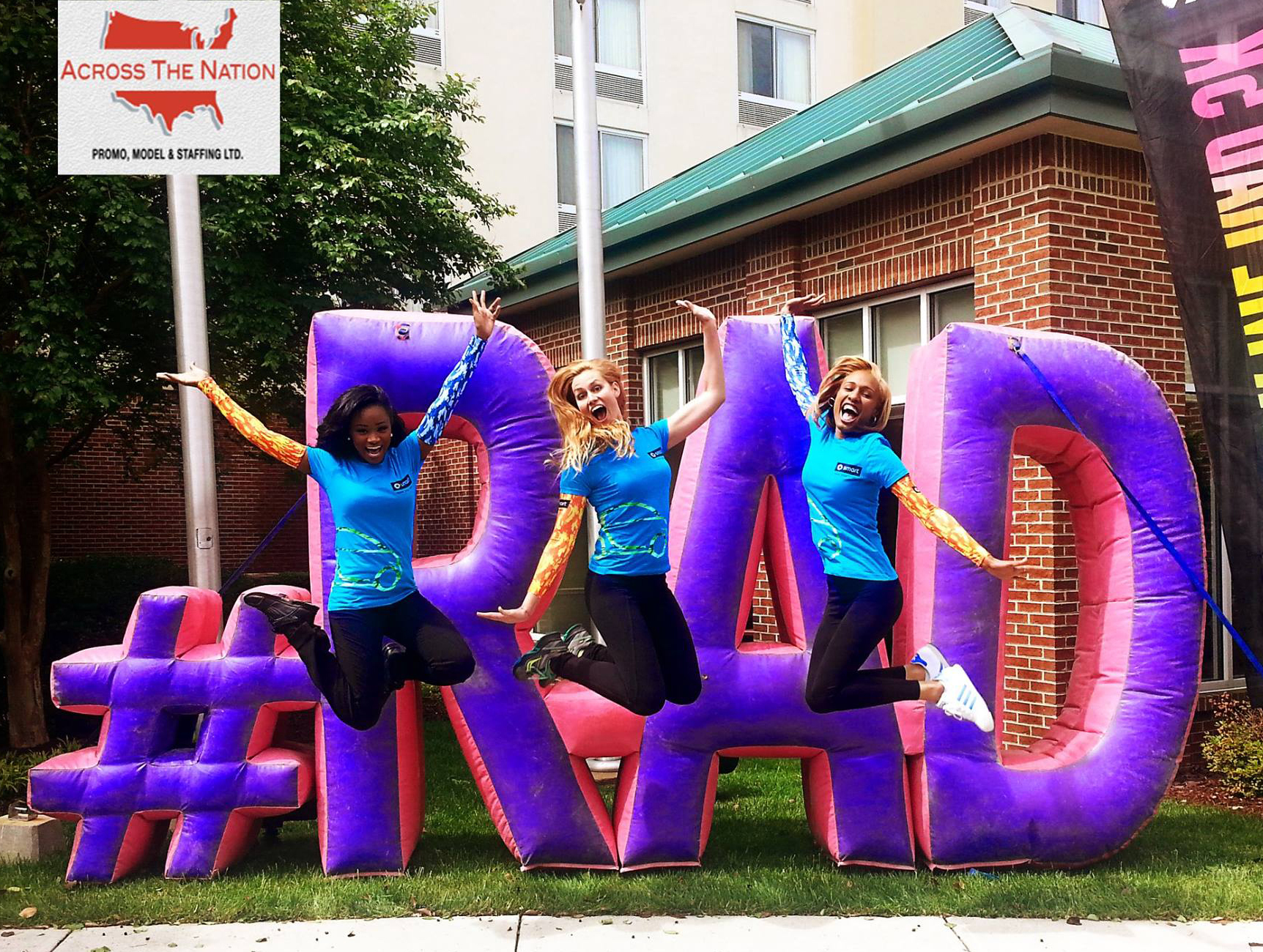 For 14 years Across the Nation Promo, Model & Staffing Ltd. (ATN Promo) specializes in providing custom staffing solutions for experiential marketing and promotional events, trade shows, PR campaigns, national tours, sporting events, music activations, charity events, and much more.
What Makes ATN Promo Different?
Your ATN Promo Team
All ATN Promo team members are W2 Employees: Fully compliant in all 50 states, ATN Promo has been confidently stationed at W2 payment status for many years now. This means our staff members are paid within two weeks of the event regardless of whether or not we have received client payment.
Top notch insurance coverage: You're covered with general aggregate policy, umbrella liability and workman's comp, nationwide.
Experience Matters At ATN Promo we proudly claim 14 years of national activation experience, something few agencies in the industry can do. Since 2002 we've done it, seen it and staffed it in Anytown, USA.
Our Internal Team
Superstar Staff! We have a full time recruitment department consistently adding high-quality, outgoing, responsible and attractive talent to our 250K + member database. Our Recruitment team targets specialized roles/skill sets when needed for your event in even the tiniest of markets.
Location! Location! Location! Our internal management team is based in Chicago, Philadelphia, LA, and New York providing cross-country coverage allows us to meet with you easily and be onsite for those crucial event activations when needed.
We get it! Our internal team is comprised of notable former agency-side Event Producers and Account Managers. We take pride in proactively identifying any issues, and will always make recommendations with Action Plans to best move forward. Consulting, on Events, Staffing and Production are included, as a Value Add for our clients.
Your Success Tools
Our hourly rates are inclusive and scalable (No Agency Fees added)
Real time staffing is provided so you may peek in on your project anytime and even approve staff
Customized pre-event tests and post event reporting to get the results you need
With 24/7 availability, our Account Managers rock!
ATN Promo can fulfill your entire event activation/staffing needs in all locations nationwide.
We staff any type and size of event! Contact us today!