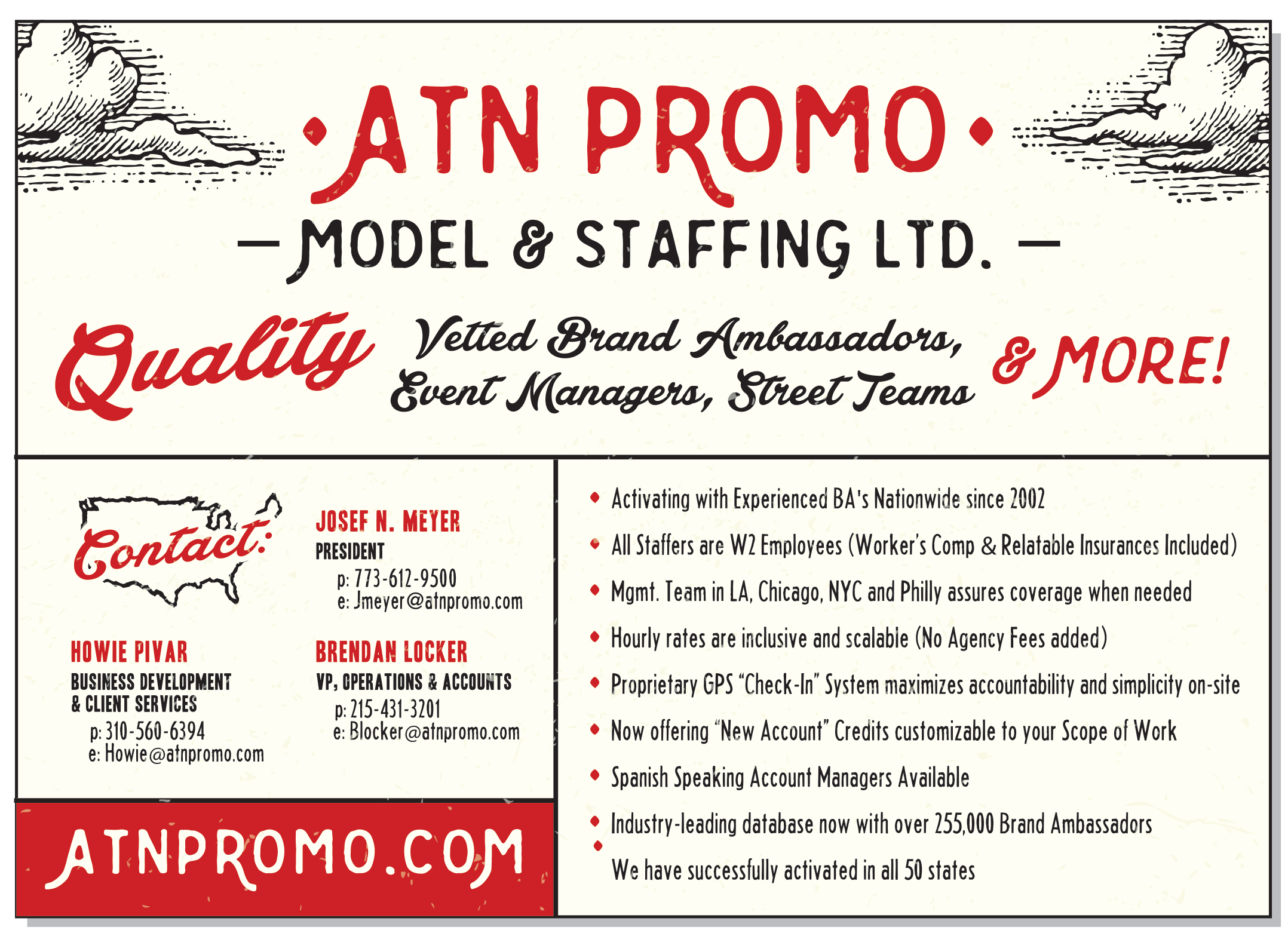 Busy Season's Greetings!
ATN Promo will be onsite at the Experiential Marketing Summit 2016 at the Colorado Convention Center in Denver held May 4-6. We are looking forward to shaking hands and learning about this season's exciting upcoming promotional events.
Staffing Solutions – Spring 2016
With spring finally in full swing throughout the country, the busy season is upon us. Some experiential tours and in-market activations have started and many more are set to begin soon. If you haven't yet chosen an event staffing partner, we're currently offering select discounts based on your particular needs. Here are several more reasons to consider ATN Promo:
We have been activating since 2002 in all 50 states.
Our industry-leading database now contains over 260,000 brand ambassadors.
ATN's new proprietary GPS check-in system for brand ambassadors maximizes onsite accountability and efficiency.
All teams members are W-2 employees.
Our recruiting department is among the most skilled and persistent with the ability to staff even specialized or remote events.
Management in LA, Chicago, New York, and Philadelphia can be onsite to help oversee our staff.
Hourly rates are inclusive and scalable (with no agency fees added).
Our areas of expertise include tour managers, emcees, bilingual speakers, retail and catering staff, college promotions, automotive events, mobile apps, musical festivals, and more!