If you live or work in Manhattan or Brooklyn, you may have spotted a CNN truck cruising the streets last week handing out free munchies to all welcoming onlookers. They weren't just looking to wet people's appetite for snacks, but the Network has decided to go the route of executing an experiential guerrilla marketing mobile tour to promote their upcoming Series High Profits: Cannabis Meets Capitalism.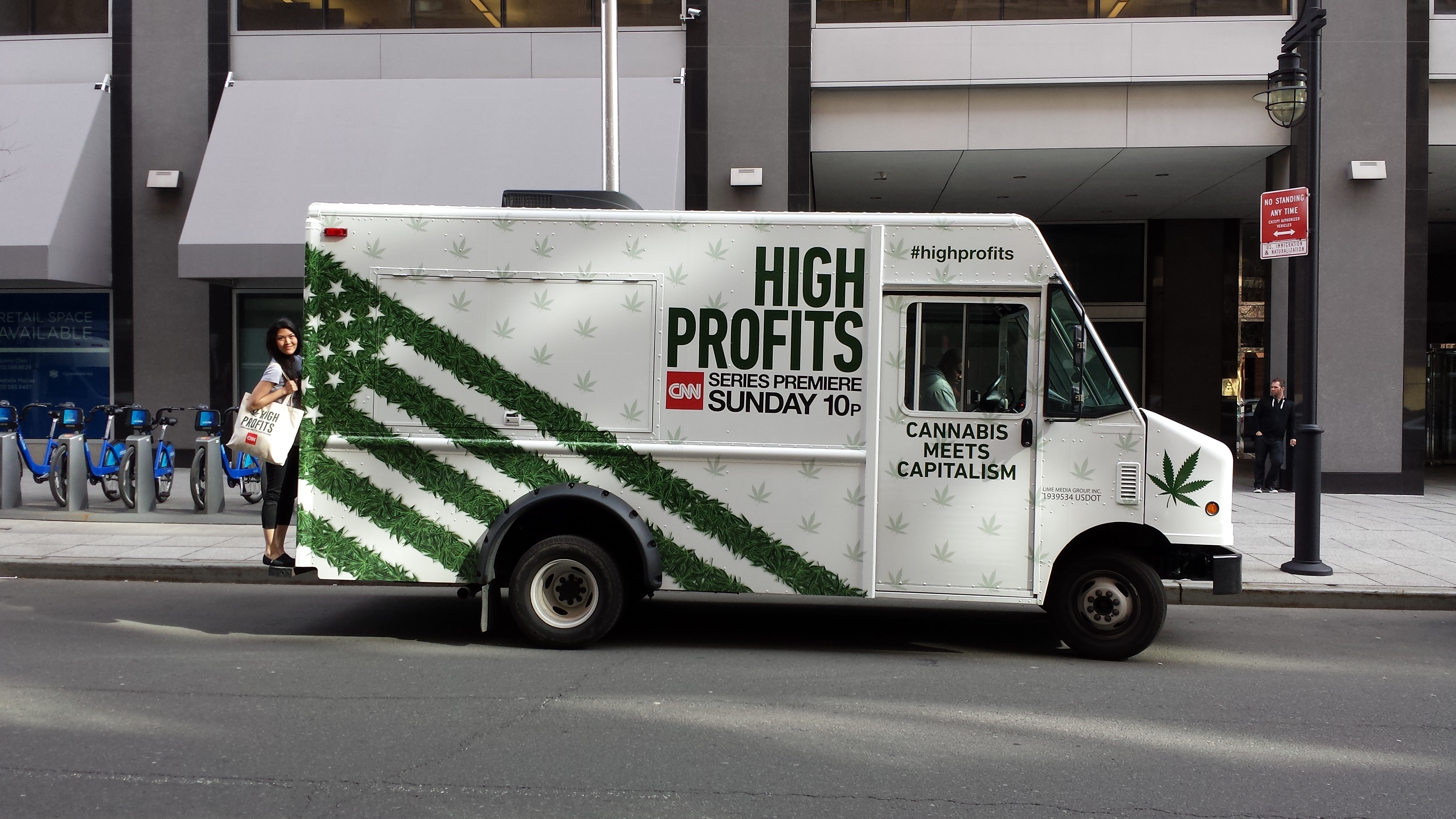 Our agency partners Horizon Media/Scout Sports and Entertainment hired Moderne Communications to put together a fully branded mobile tour to generate excitement for the premier. The mobile media vehicle, completely covered in marijuana leaves and the High Profits logo, made its way around NYC and pulled over on streets to give out free branded "munchies" – Pillsbury brownies and bags of Cheetos. Enough to go around for all…
The tour continued through Friday, April 17th and the show premiered on Sunday, April 19th at 10pm ET and PT.
Check out some of Moderne's past mobile tour programs here and let us know if we can help you with yours.